Keytendo: Nintendo Console Key Holder - NES Key Holder
By Ryan on 10/12/2016 10:01 AM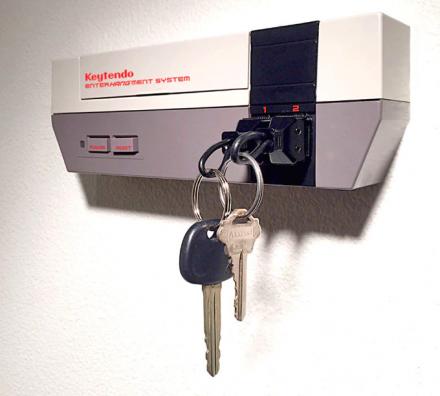 The Keytendo EnterHangment System is a key holder that looks just like the front of an old NES console. The device comes with two key-chains that plug right into the front controller ports so that you can come home and slip your keys into the console to hold them until you need them again. A perfect gift idea for any geek in your life, the NES key holder allows you and your geeky spouse to come home to a dose of nostalgia each time you insert your keys. Plus, at least you won't have to blow in the console to get it to work.
The front door on the console that would normally be used to insert game cartridges can be used to store small items that you would normally take as you walk out the door, like other keys, some petty cash, coins, a pen, or maybe some chapstick.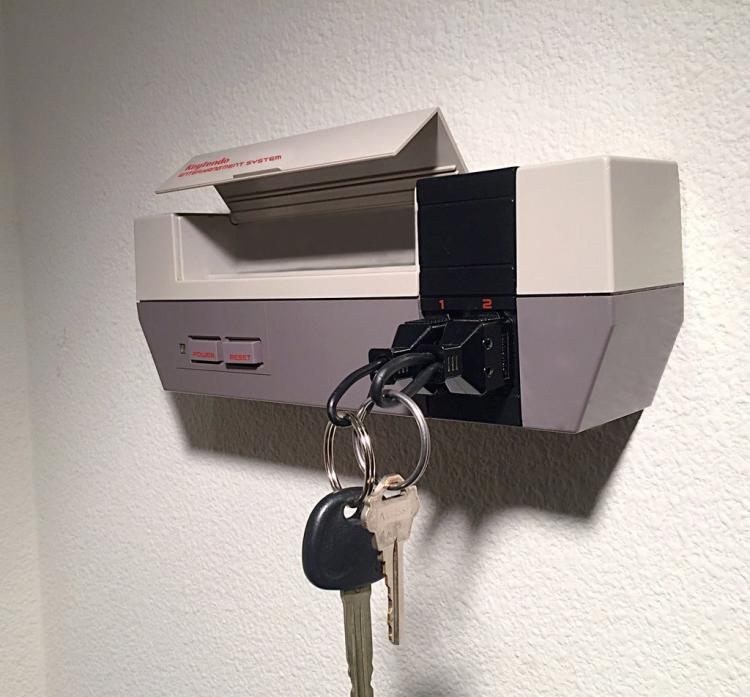 The front of the NES key holder reads 'Keytendo ENTERHANGMENT SYSTEM' and pretty much every other aspect of the console looks exact to an actual Nintendo system.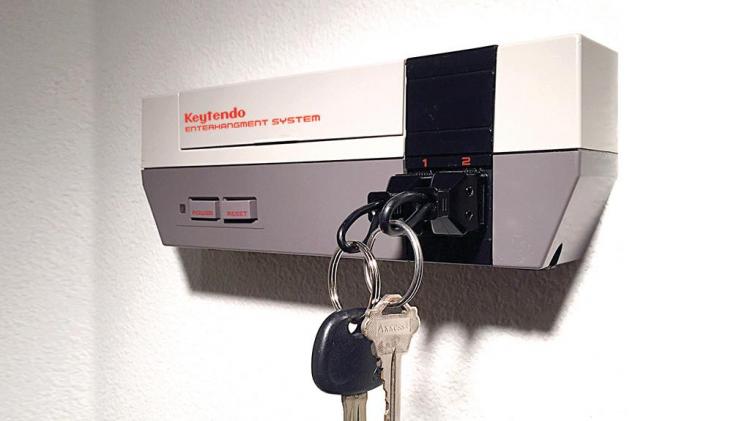 What better way to show off your inner-geekiness (while never losing your keys), then letting everyone know how much you love Nintendo each time they walk through your door. The package comes with one Keytendo console key holder, two key-chains that fit into the remote ports on the front of the console, 1 wall mounting bracket, as well as all of the necessary hardware you'll need to mount it on your wall.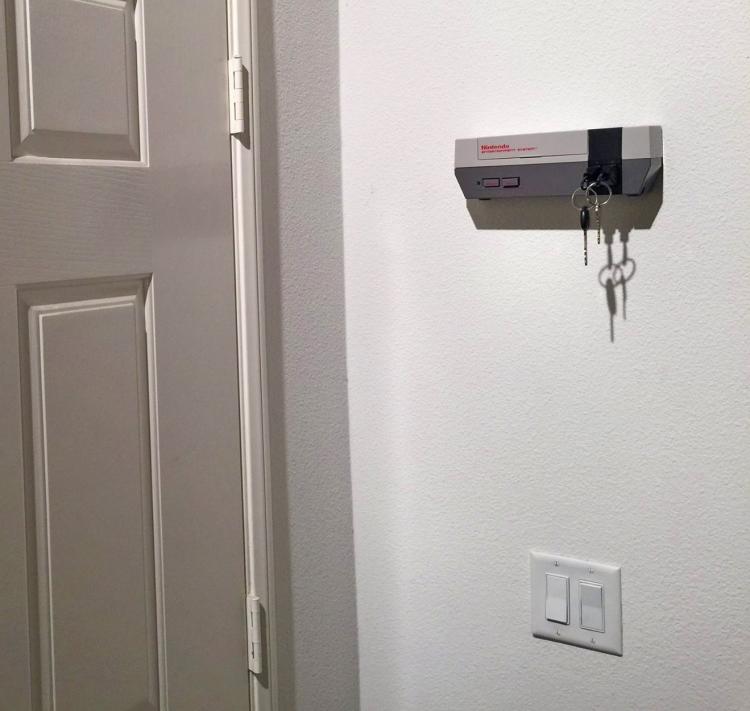 The Keytendo NES key holder is currently in a funding phase on Kickstarter with an estimated delivery date of December 2016, so go reserve yours now, or get more information on their website.