Raintrain Traveling Sprinkler Crawls Across Your Lawn While Watering Your Grass
By Ryan on 07/28/2016 4:27 AM (Updated: 02/18/2018 8:41 PM)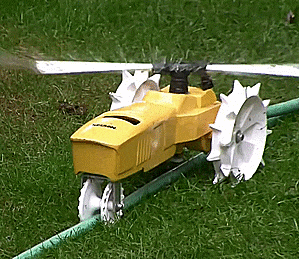 When you first look at it, you think it's just one of those vintage sprinklers from the 80s, but this thing moves baby! The RainTrain is a lawn sprinkler that slowly crawls across your yard to water more than just one stationary area where you originally placed it. How it works is the internal engine uses the movement of the water coming through your hose to power the sprinkler to move across your lawn.
Simply lay your hose wherever you want the sprinkler to travel to and the front wheel will guide its way through whatever route you design using the hose. It can go straight, curved, or even in a circle, just lay the hose wherever you want the sprinkler to go. No longer will you need an in-ground sprinkler system, as the Raintrain robotic sprinkler will cover your entire yard without you ever having to move it.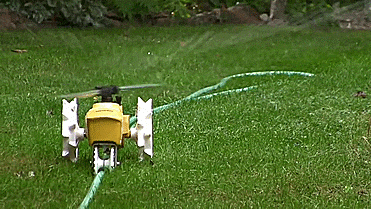 If you want the sprinkler to automatically stop at a certain point, place the included yellow stopper ramp on your hose track at any point. Once the robot sprinkler reaches the ramp it will stop and turn off by lifting it off the rails.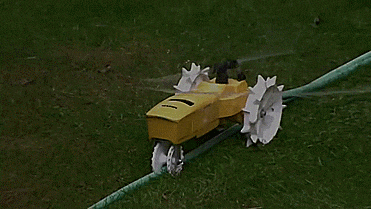 The sprinkler has 3 speeds it can travel in. On high, the sprinkler will travel 37 feet per hour, and on low, the sprinkler will travel 21 feet per hour. Made from a rustproof cast iron construction, the traveling sprinkler robot can water up to 13,500 square feet of land, plus the sprinkler arms are adjustable to offer a various amount of spray patterns which can throw water from 15 to 56 feet away.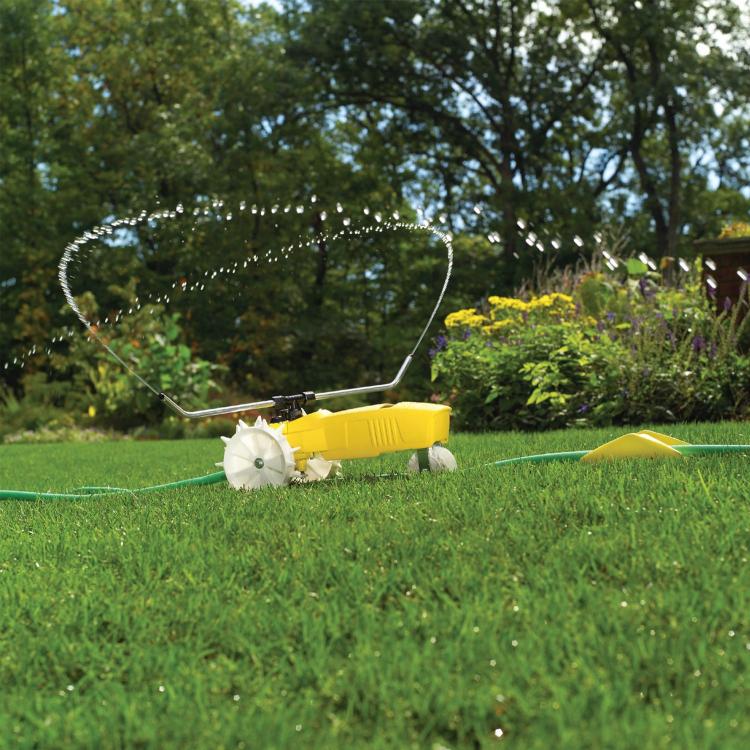 The robotic Raintrain traveling sprinkler has spiked wheels to not lose traction in wet or sloped grass, connects to any standard garden hose, weighs 17.2 lbs, and measures 20.2 inches long x 9.2 inches wide.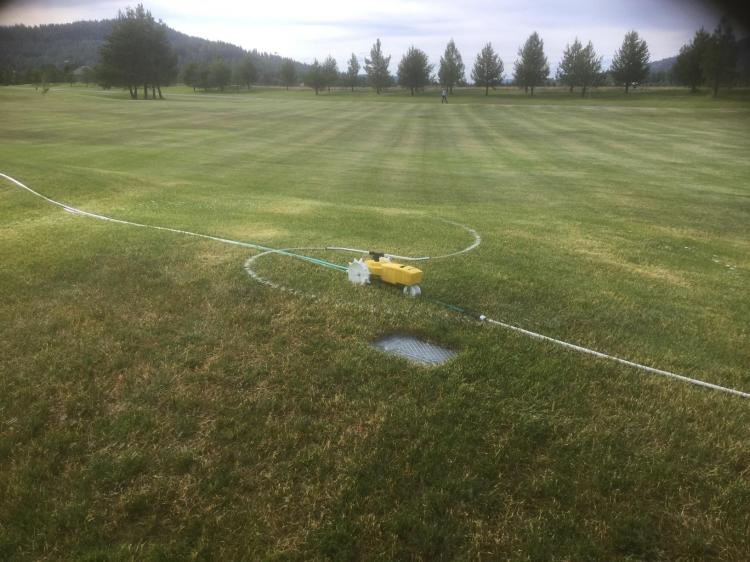 Check out the Raintrain traveling sprinkler in action via the video below.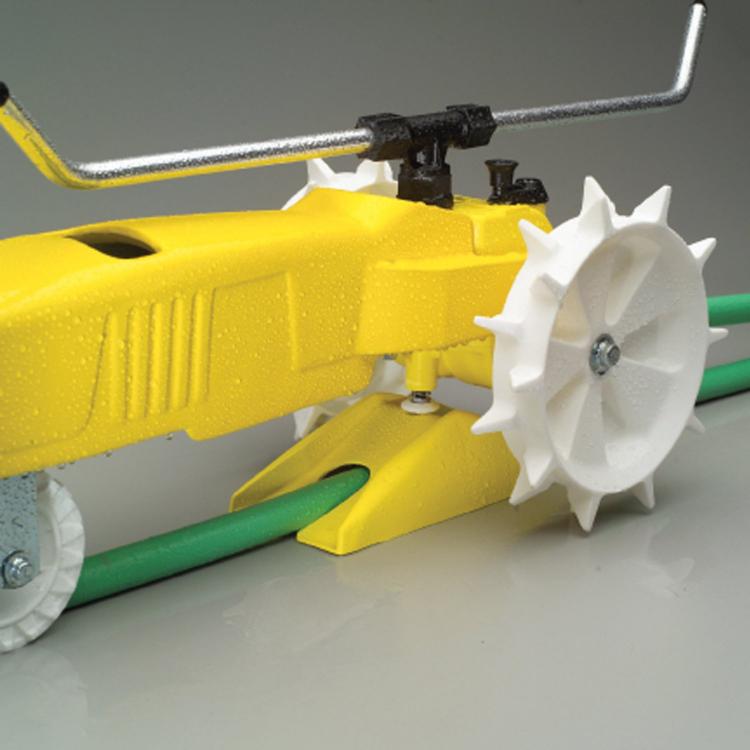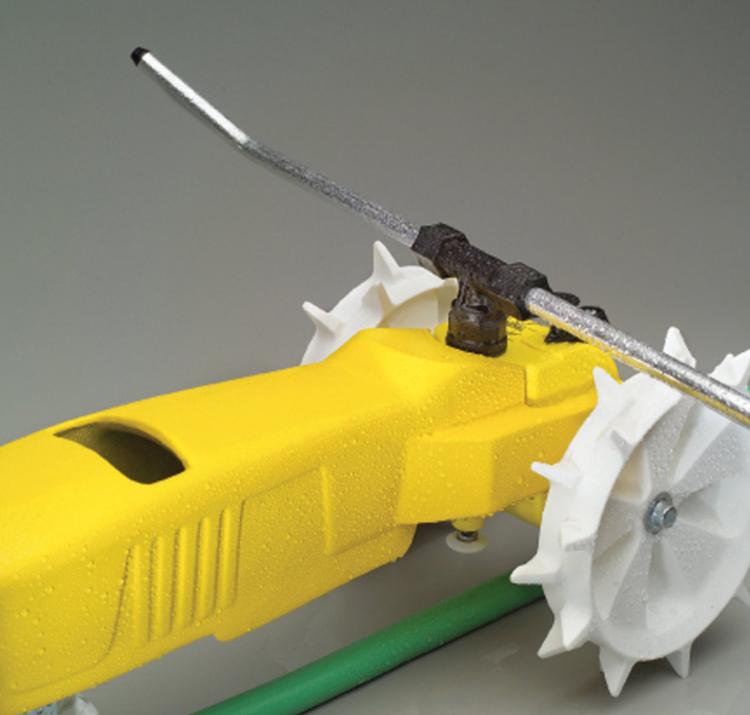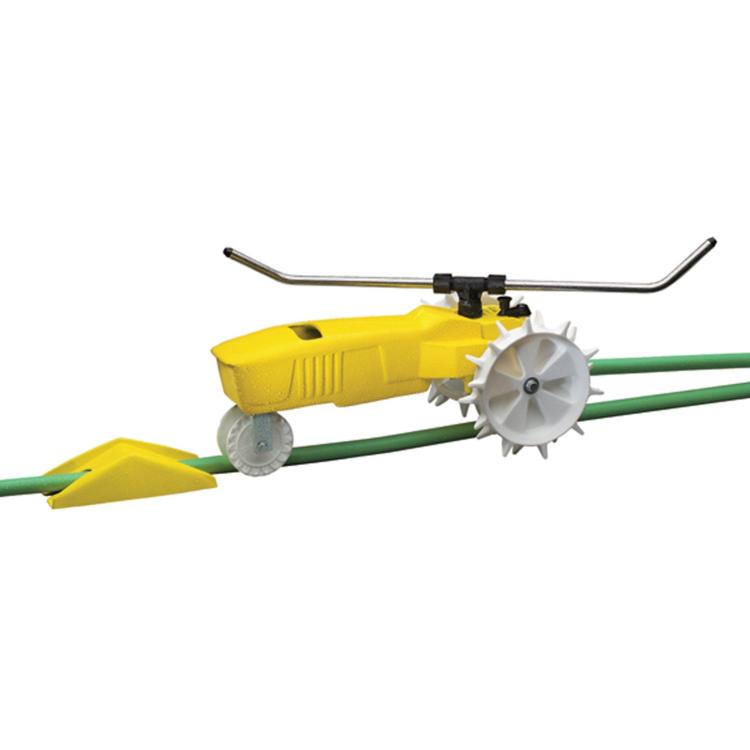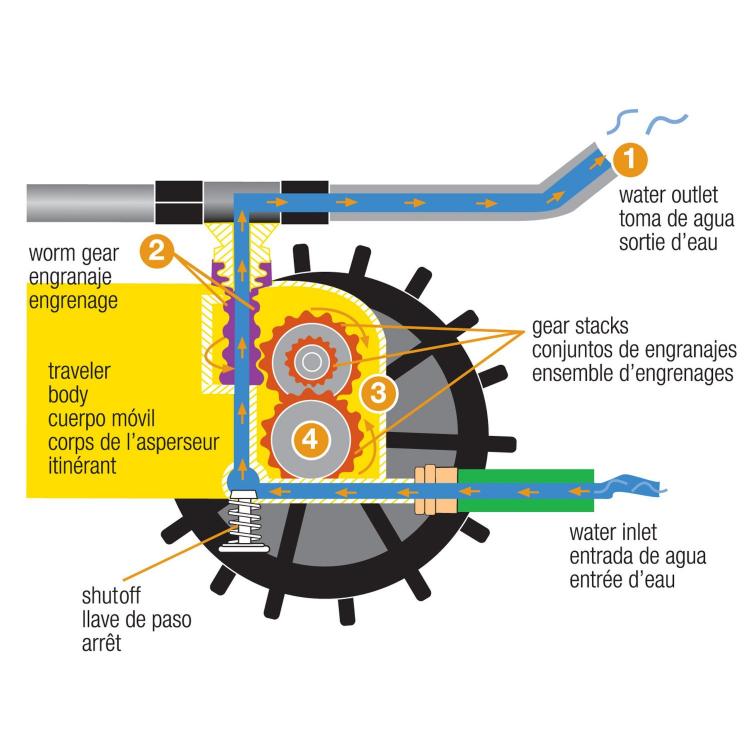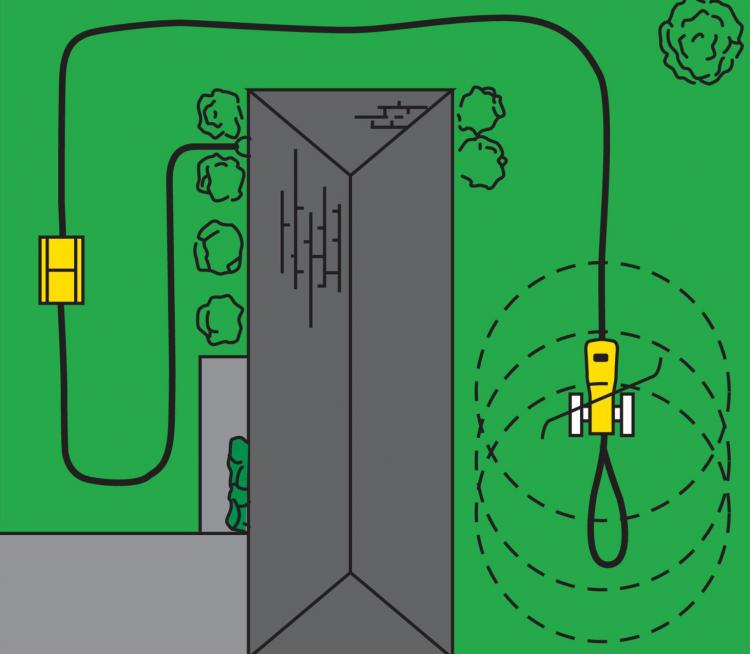 Subscribe To Our YouTube Channel