This Vintage Style Typewriter Keyboard Lets You Type In The Most Satisfying Way Possible
By Ryan on 10/13/2022 3:28 PM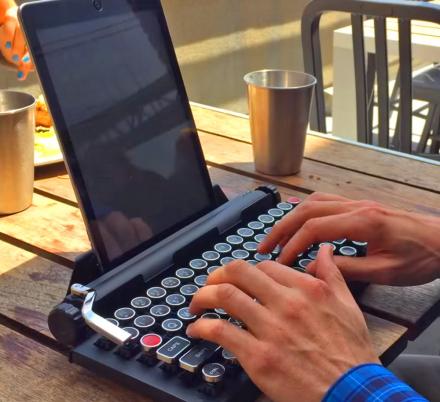 Mechanical keyboards are quite popular with certain groups of people, which begs the question, is there another group of people that just can't get enough of typewriters? I would imagine so. This unique keyboard is made to look and click just like a real typewriter. It's called the Qwerkywriter, and it can work with both your desktop computer, or even a tablet or iPad.

View more color options here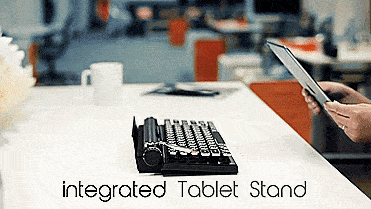 Recreate the vintage lifestyle every day when you type onto your futuristic computer. The retro computer keyboard can be used as both a wired or wireless keyboard, and it has a power plug that you can simply plug into recharge the battery.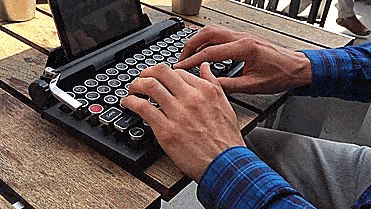 Don't let the vintage design of the keyboard fool you, as it's actually jam-packed with industry leading features, including Cherry MX "clicky" switches for the ultimate tactile feedback experience when typing...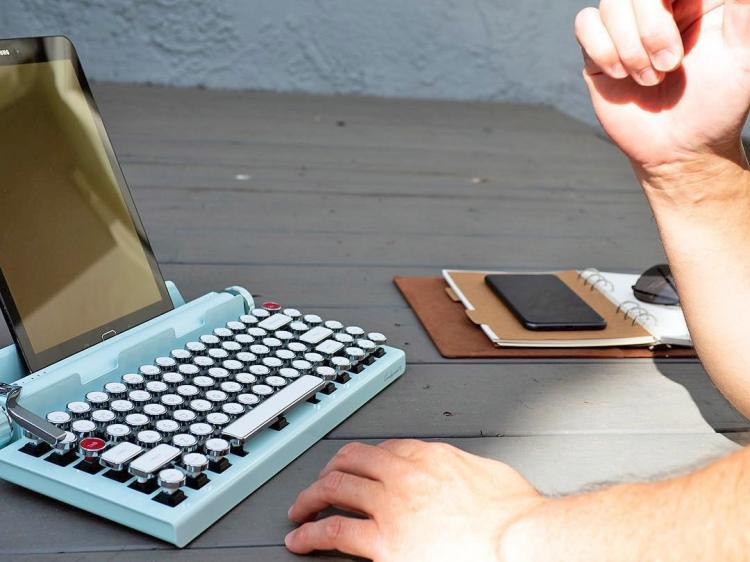 Also features an all aluminum body with a super scratch resistant coating, dual scroll knobs on the end of each side of the keyboard to control the volume as well as your vertical scrolling...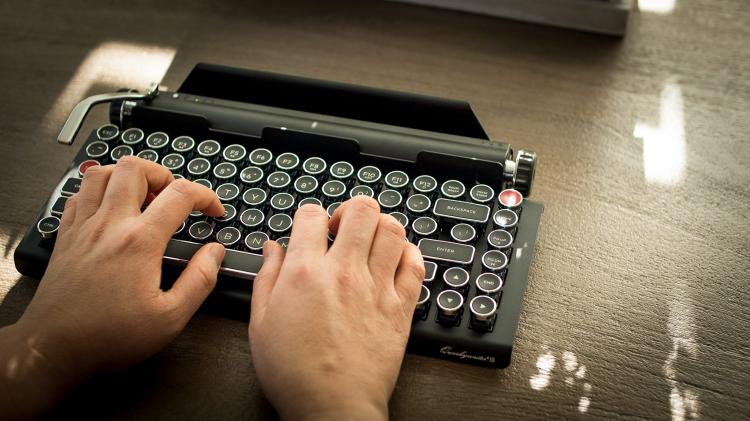 A macro-enabled typewriter return bar that you can program to do pretty much anything, and plenty more.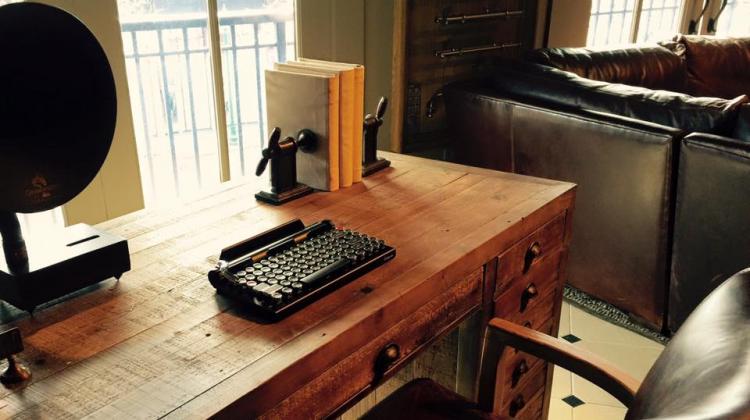 The integrated stand within the typewriter keyboard allows you to mount your tablet or iPad right onto the device and use it as a mobile keyboard. It connects to your tablet via Bluetooth which truly brings old vintage technology to the modern era.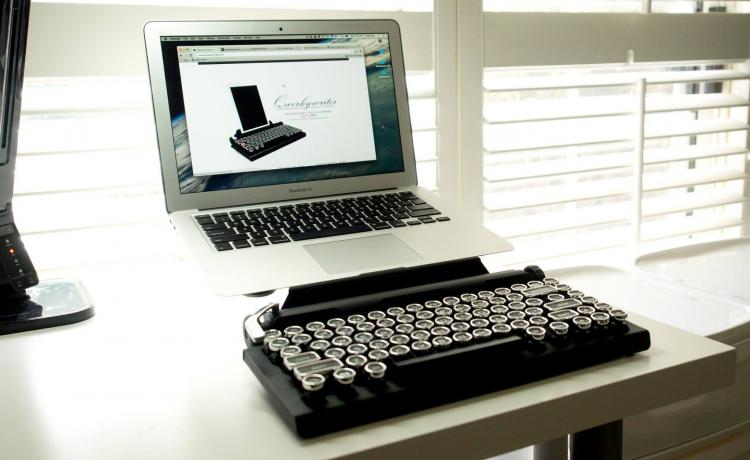 The Qwerkywriter typewriter mechanical keyboard is made from metal, and comes in a few different color options to choose from. The unique vintage style bluetooth keybaord fits tablets up to 12 inches wide, it weighs a girthy 3.3 lbs, and measures 15.5 inches long x 9.25 inches wide x 3.5 inches tall.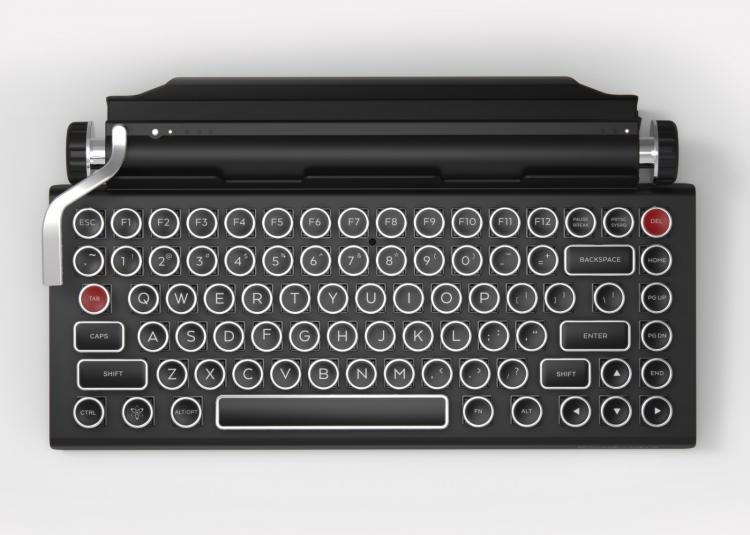 If you're into the clickity-clackity of mechanical keyboards, and also happen to love vintage and retro design, or just happen to love unique gadgets and technology, or you're a keyboard collector, then this typewriter inspired computer/tablet keyboard might be for you.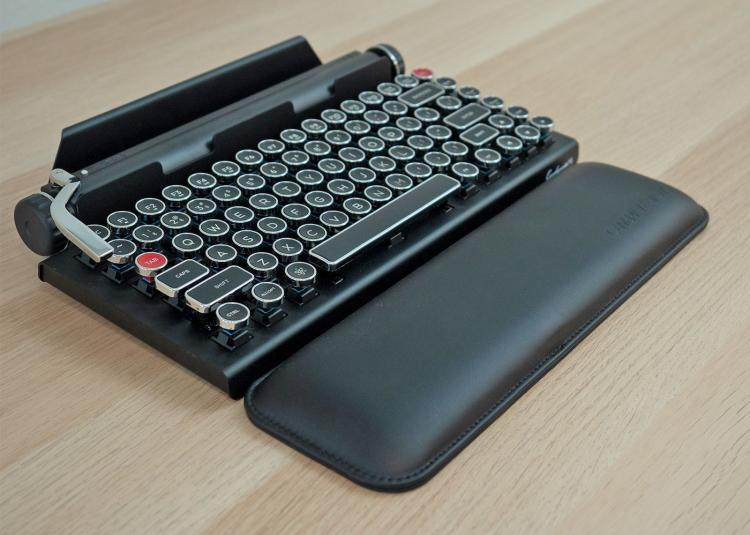 You can snag one of these vintage typewriter style tablet keyboards for around $280 bucks on Amazon.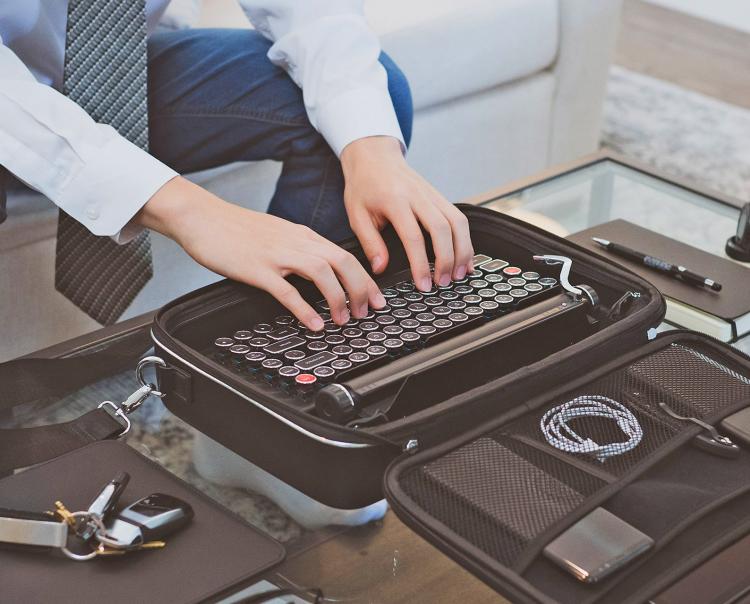 The typewriter tablet keyboard is powered via a USB-C connection for fast charging, and is now made with an extra long lasting battery!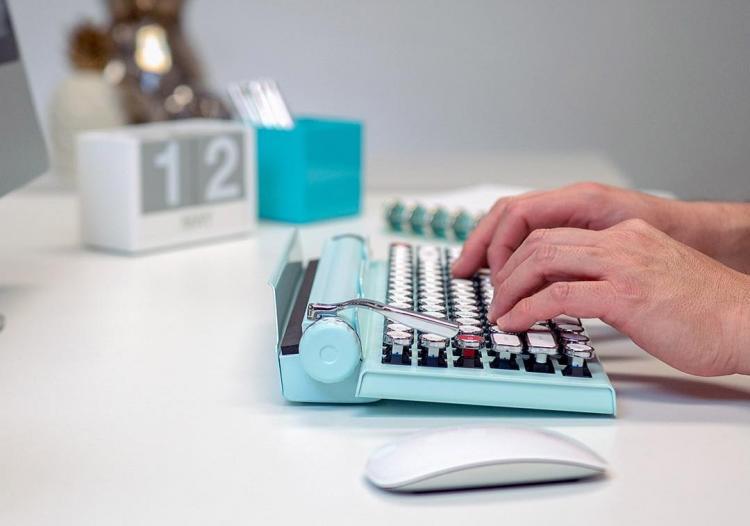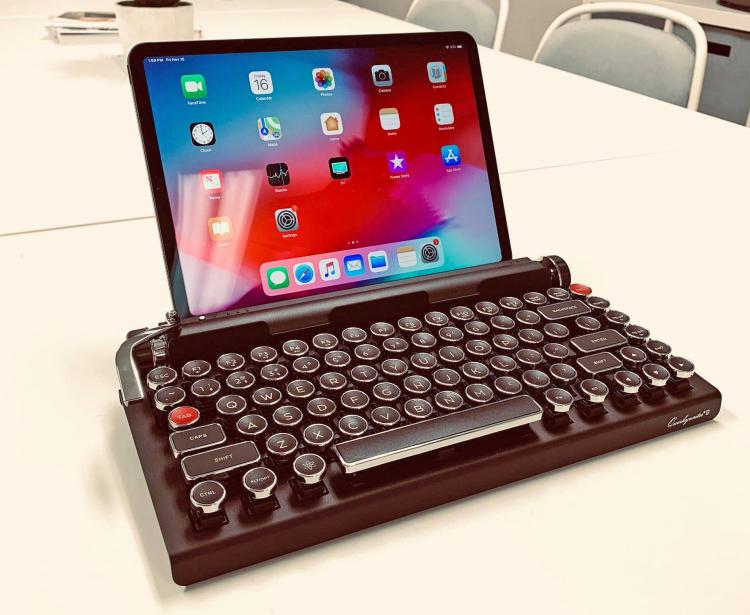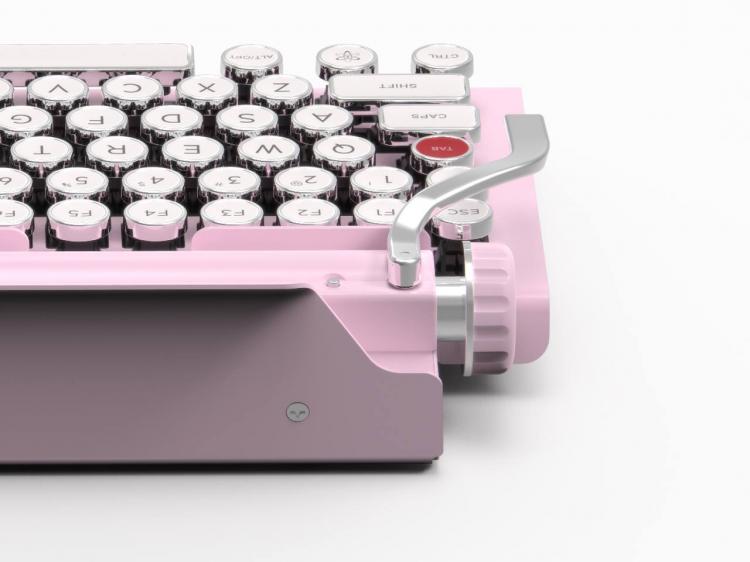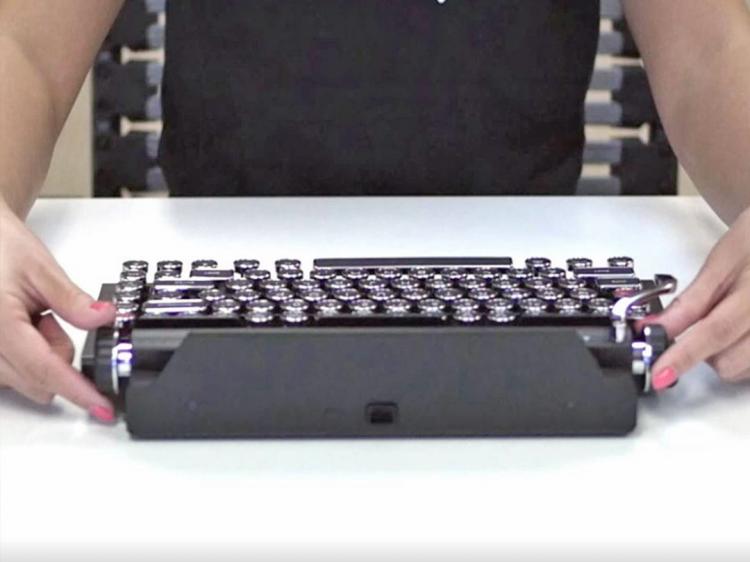 Check out the Qwerkywriter retro typewriter computer keyboard and stand in action via the video below.
Subscribe To Our YouTube Channel