This Portable Door Alarm Sounds Off If Your Door Is Opened
By Ryan on 11/08/2018 7:17 PM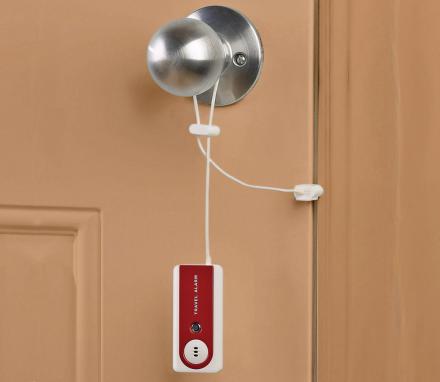 The Traveler Defense Alarm is a motion sensitive door alarm that will send off an alarm if your door is opened. Simply wrap the door alarm's wire around the door knob, and then place the metal sprint clip inbetween the door itself and the door jam. If the clip that's in between the door and the jam comes loose the door alarm will go off and you will be immediately awoken from your sleep knowing that you're about to die. Me personally, I think I'd rather my home intruder take me softly in my sleep while i'm none-the-wiser.
The portable door alarm is a perfect gift idea for constant travelers who stay in a lot of sketchy hotel rooms, up-to-no-good-teenagers that want to know when their parents get home, or just someone who's scared to be home alone.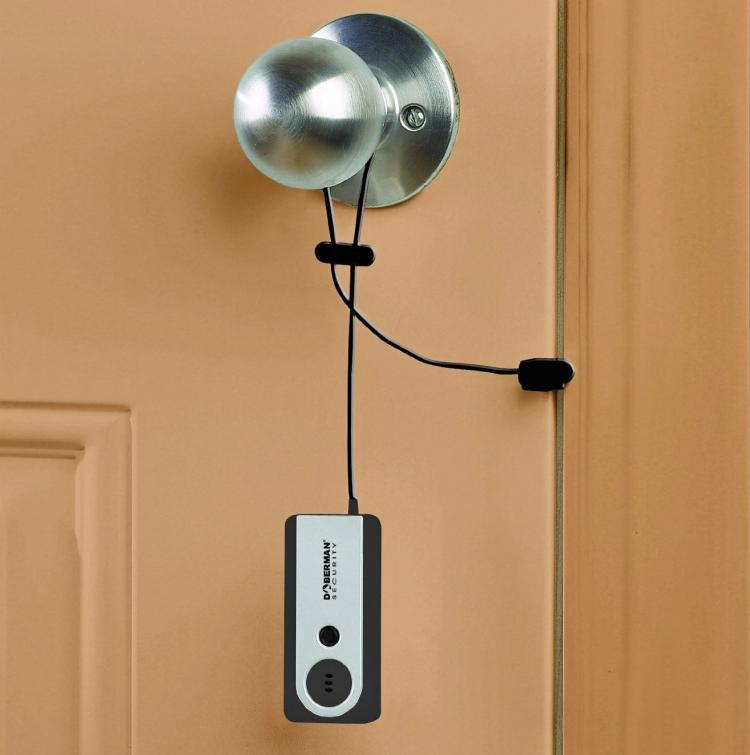 We've all seen the portable door locks, that allows you to double lock your door using a special tool you jam between the door and the door jam, and although this portable door alarm doesn't actually lock the door, it will most likely send off any intruders that might attempt to break in. Plus it will at least let you know when someone tries to break into your home or hotel room with a nice calming alarm.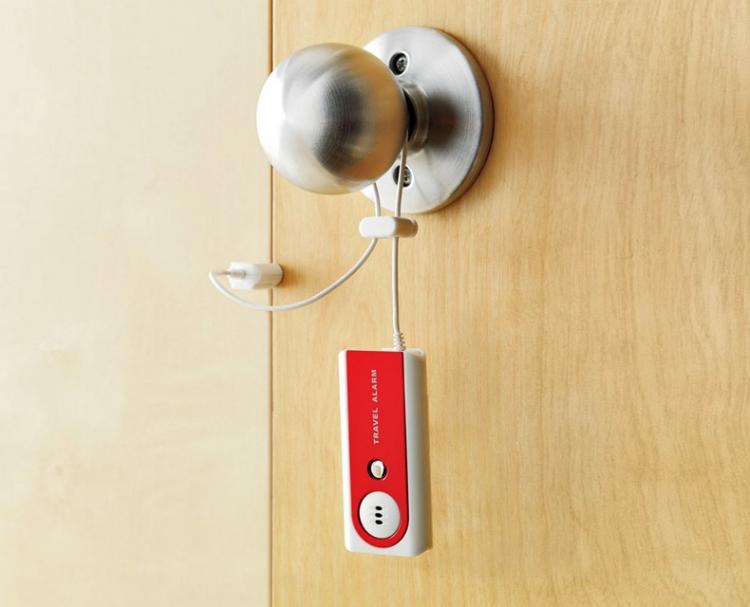 The portable door alarm is super lightweight and portable, is very easy to setup on any door, doubles as a flashlight, sounds off a 100dB alarm when it goes off, and measures 2.8 inches long x 1.2 inches wide x 0.5 inches deep.