AddALock: Temporary and Portable Door Lock, Lets You Lock Any Door
By Ryan on 05/10/2018 11:22 AM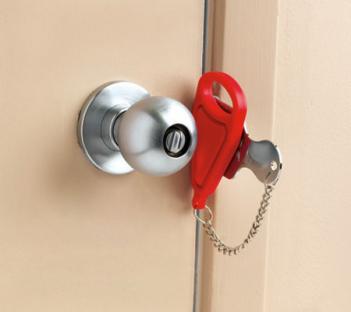 Are you sick of being barged in on while in a bathroom with no lock? Or maybe you're sick of your kids opening up your bedroom door... The Add-a-lock is a portable door lock, that lets you add a lock to doors that don't have locks.
The Addalock can attach to any door that has hinges and opens inwards, and is great for staying at hotels, locking bathroom doors, or even in college dorm rooms.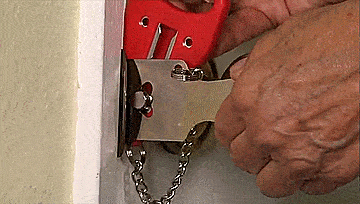 To use the portable door lock, just attach the metal piece around the latch of the door knob, and then close the door, so that the latch passes through the hole on the metal piece of the Addalock. Then place the moving rod on the red piece into the hole on the metal piece that's already attached to the door. Once that's done, the installation is complete, and door is securely locked.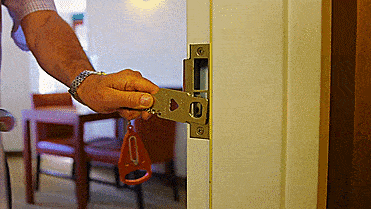 The Addalock installs onto any door within just seconds, and gives you the extra piece of mind you need. Even when the door has an existing lock on it, the portable door lock will give you the extra security in case the first lock breaks, gets picked, or someone has a key for it. The Addalock portable door lock is perfect for traveling, for use at home, apartments, and even school lock-downs as a extra security measure during active shooters and more. The portable lock is also great for staying at AirBNBs or any other short term rental.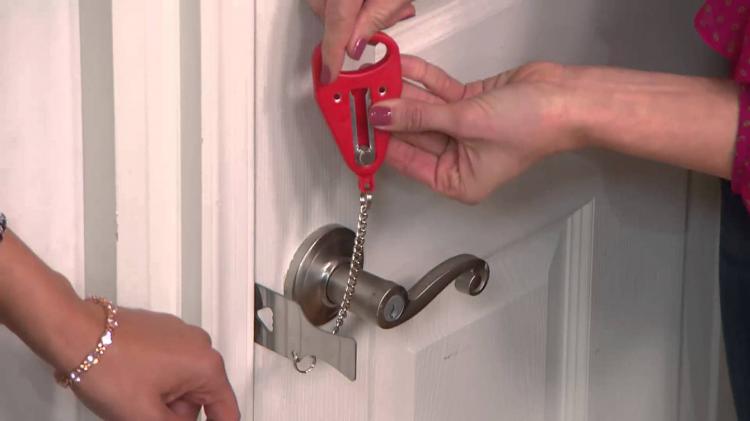 Check out the Addalock, the temporary and portable door lock in action via the video below.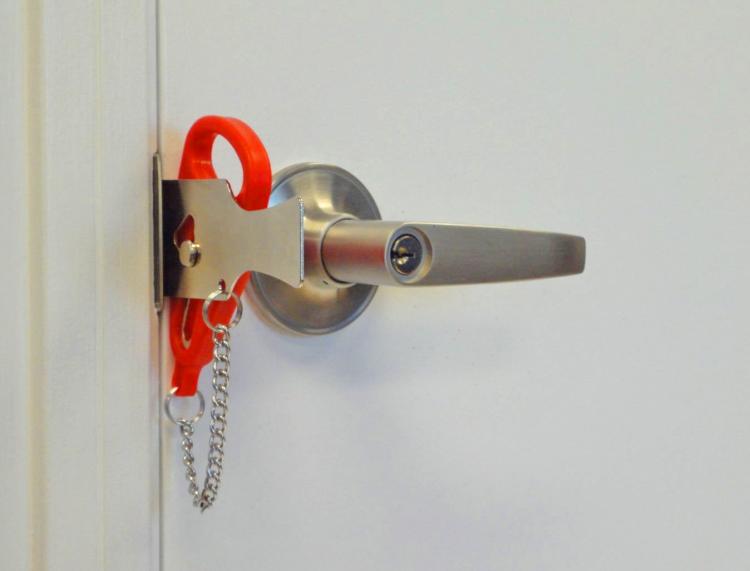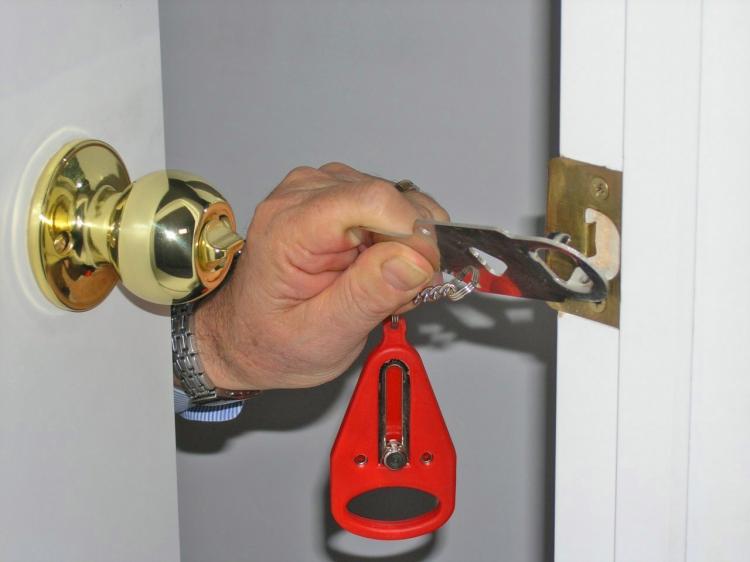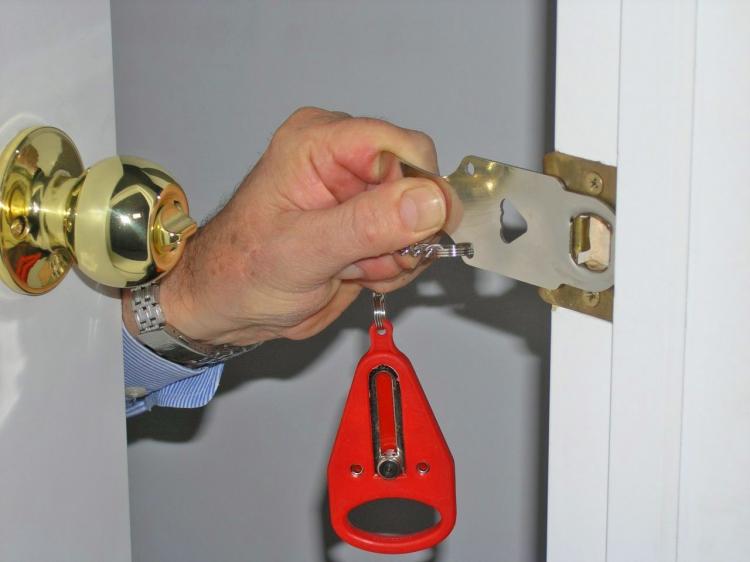 Subscribe To Our YouTube Channel