This Googly Eyes Wall Clock Uses Different Parts Of a Rotating Eye To Tell The Time
By Ryan on 03/17/2016 9:22 AM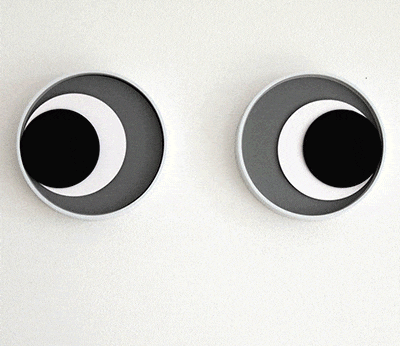 Similar to the Googly-Eyes Desk Clock we posted a while ago, the PopEye Clock is an analog wall clock that use black and white circles as the clocks hands to make it look like the clock is an actual eye. As time passes by it will look like the eye is looking in a different direction with each hour. The white circle of the eye represents the hour hand, whereas the black circle of the clock represents the minute hand. The best part? The clock come in a 2-pack, so that you can place them side by side, and either set them to the same time so they're always looking in the same direction, or set them to opposite times so that they'll have a Googly eyes effect of being cross-eyed.
The googly eyes wall clock, or 'PopEye Clock' as so it's called, is made using an acrylic bezel along with a glass front, and uses a standard quite clock movement. Each clock is powered by 2 AA batteries which are included, and measures 8.66 inches in diameter x 1.4 inches thick.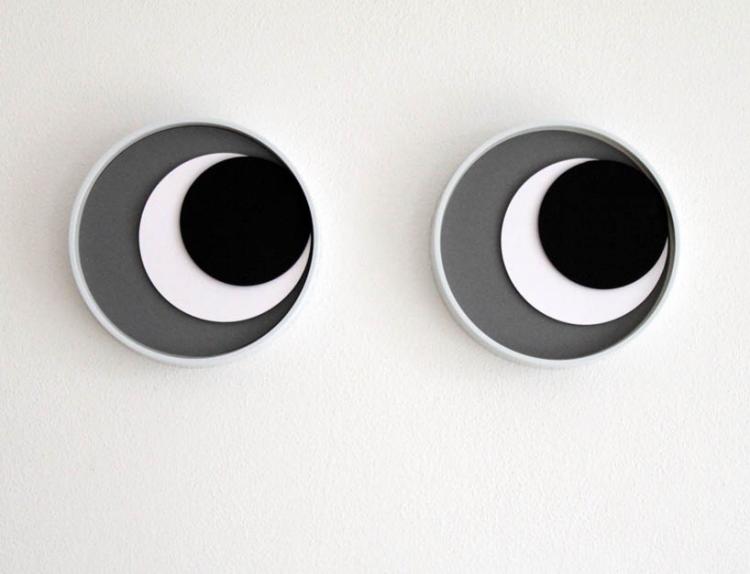 The Googly Eyes wall clock is designed by Simon Lumb, a British designer that's based near Munich Germany.