This Pod Bed Might Be The Ultimate Gaming Bed
By Ryan on 07/01/2021 10:56 AM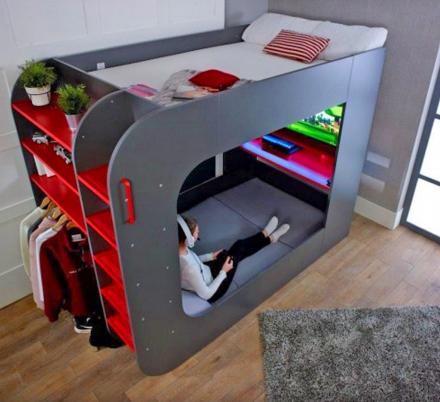 Man, kids have all of the best stuff nowadays. When I was growing up we didn't have crazy futuristic toys like the Pony Cycle, the self-propelled horse scooter (although I guess there is one for David Letterman-sized adults) or this awesome and probably dangerous giant inflatable rolling wheel. And now these lucky kids can get the Kids Avenue PodBed, a bed and sofa combo that's arranged perfectly for gamers. No fair!
The Kids Avenue PodBed is essentially a souped-up high sleeper bed frame that's ideal for young gamers, complete with a desk, hanging rails, and an accompanying light grey sofa bed. The contemporary looking PodBed is red and dark grey, and features a desk for a computer or TV. The dimensions are 127cm wide x 184cm tall x 240cm long.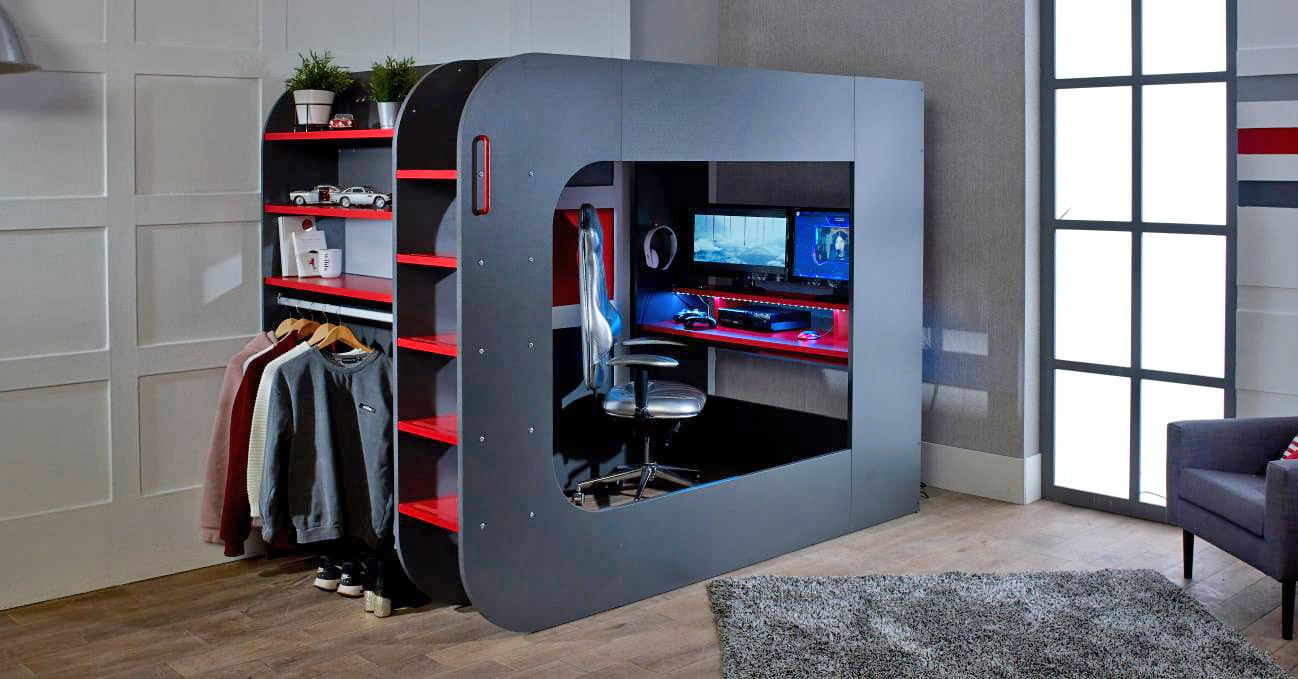 The ladder on the side of the PodBed leads up to a top bunk sleeping area, but beneath the bed is where the fun starts. The stylish looking sofa can be converted into a pull out bed that faces the desk/TV area, so you can game (or study, I suppose) long into the wee hours of the night.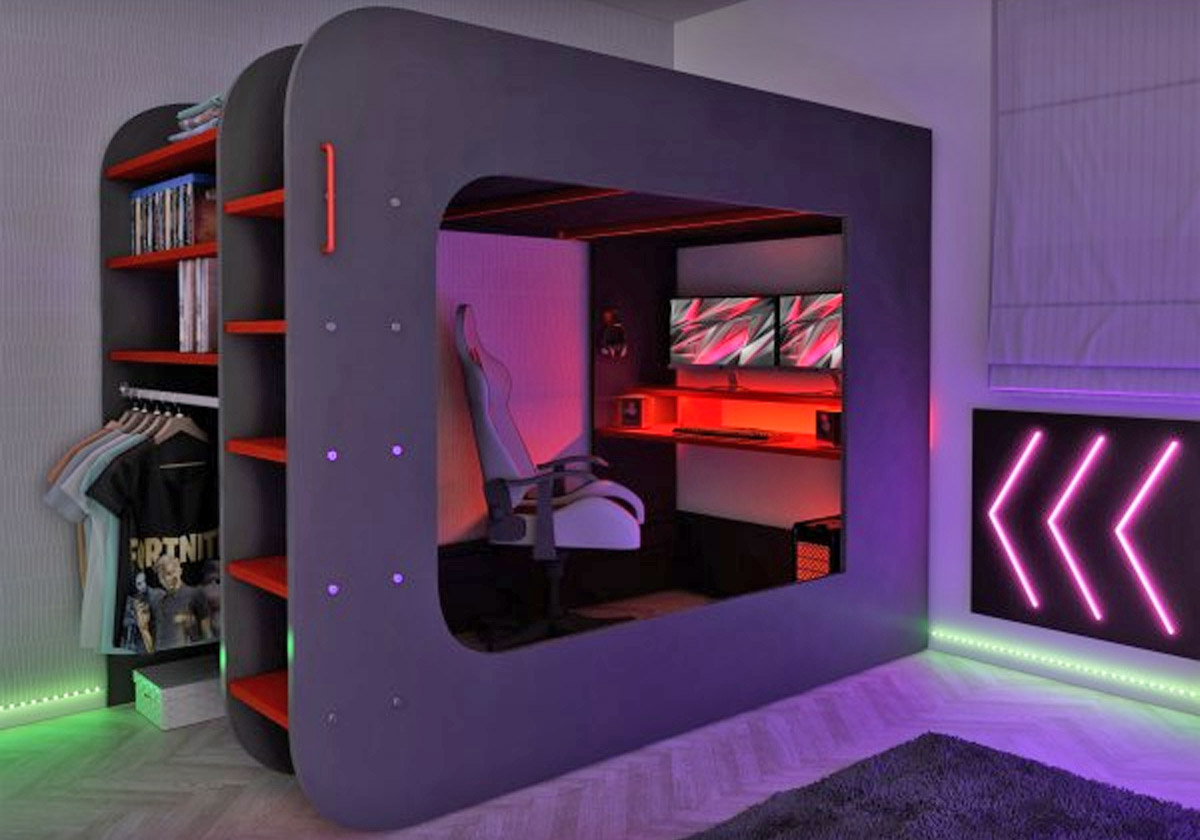 There is an LED strip under the ultimate gaming desk that provides additional ambiance, and the PodBed comes with a built in wireless charger. The Kids Avenue PodBed's appearance is sleek and modern, but it's clear that the designers had functionality as one of their main objectives. There is storage all over this thing! From shelves, to a chest, to hanging rails for clothing, your kid no longer has an excuse for having a dirty bedroom (although I'm sure they'll come up with something).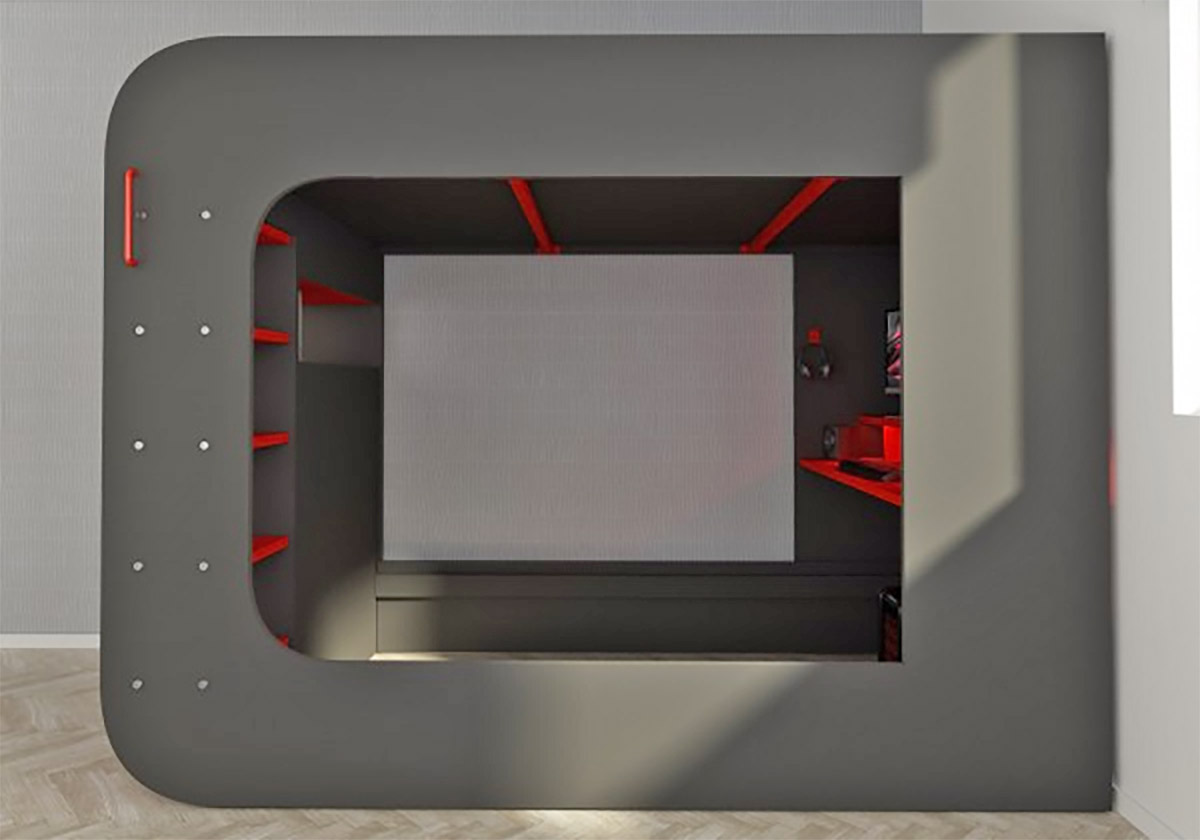 The Ultimate Gaming Bed is a sturdy 149 kg (around 328 lbs) so you don't have to worry about its long-lasting durability.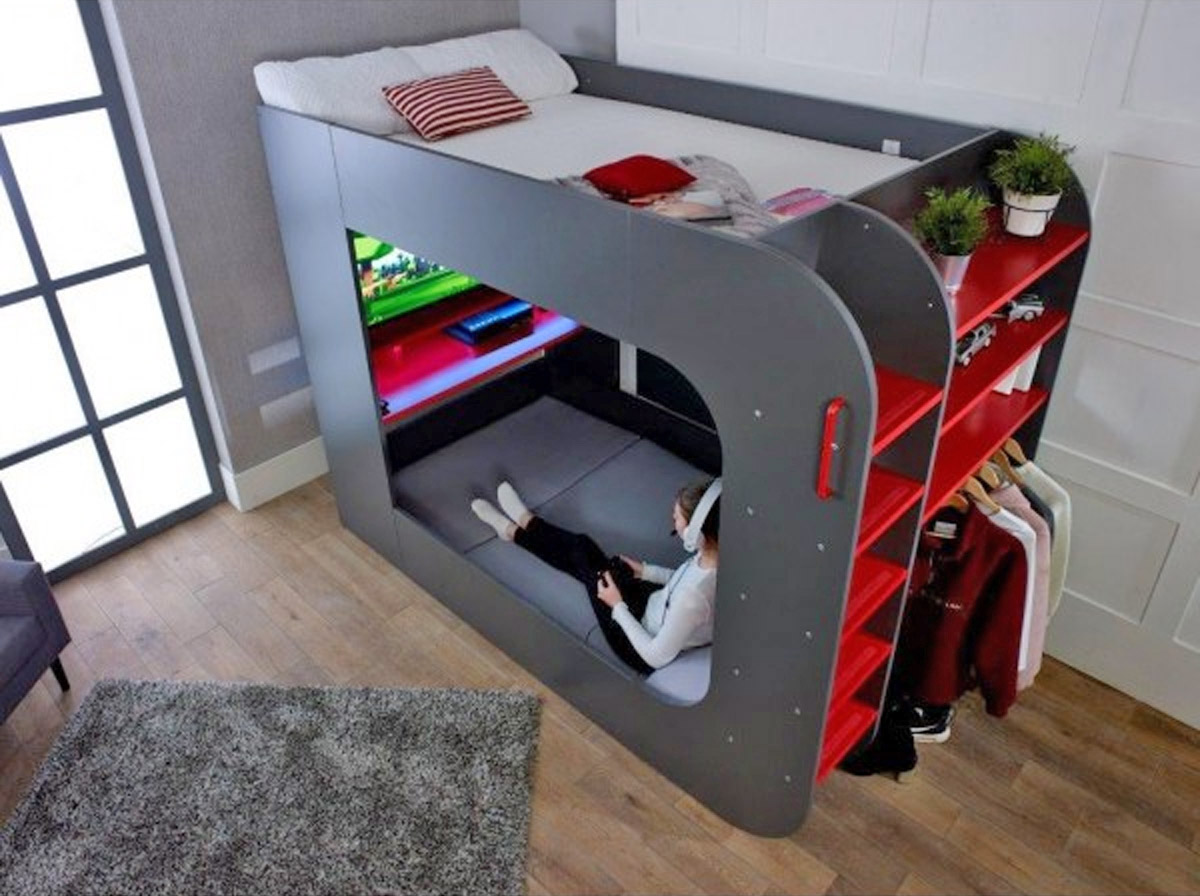 There is also a version of the PodBed that comes without the built in sofa bed, if you're looking for something a little more affordable. And don't forget to pick up the PodBed double mattress while you're at it!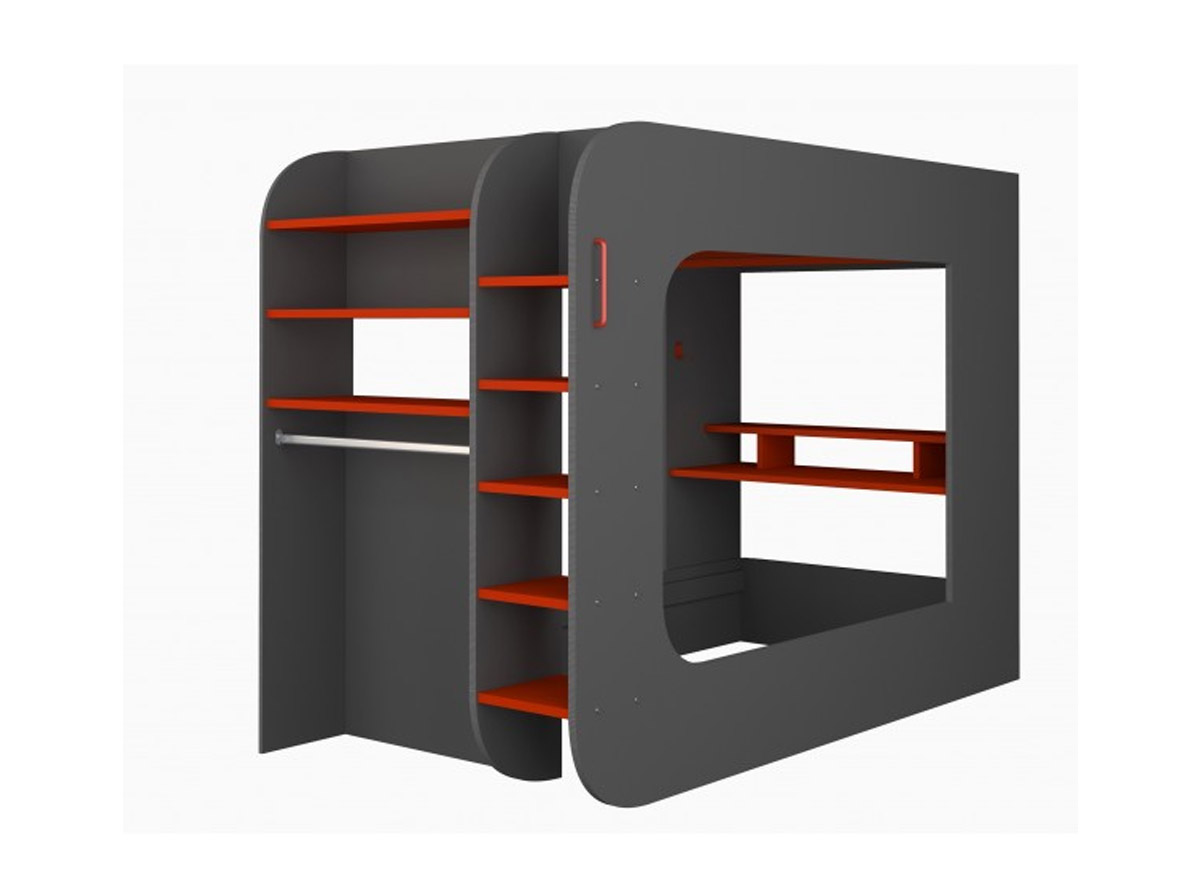 While both versions of the Kids Avenue PodBed are only available for pre-order at this time, right now you can save a hefty chunk of change if you reserve either one on The Wardrobe Store website.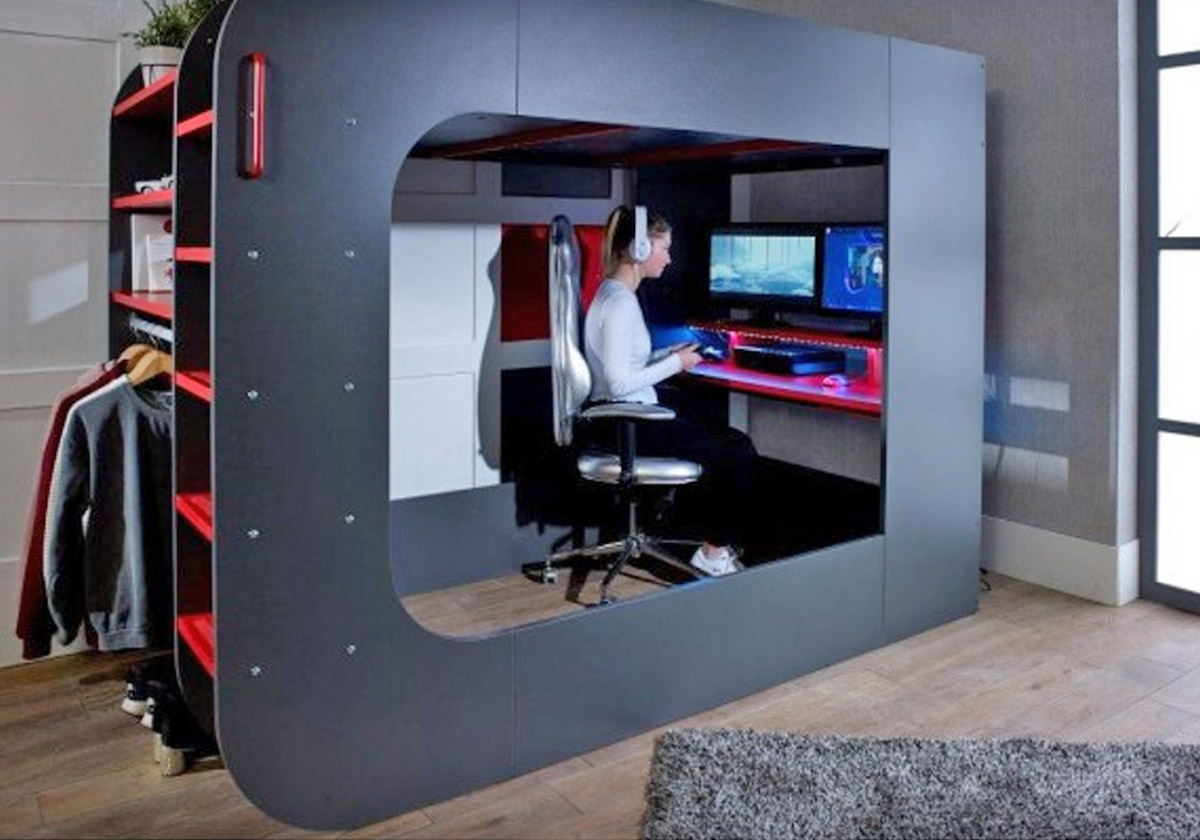 You can go from sleeping to playing your favorite game in mere seconds by just hopping down from the top area of the bed!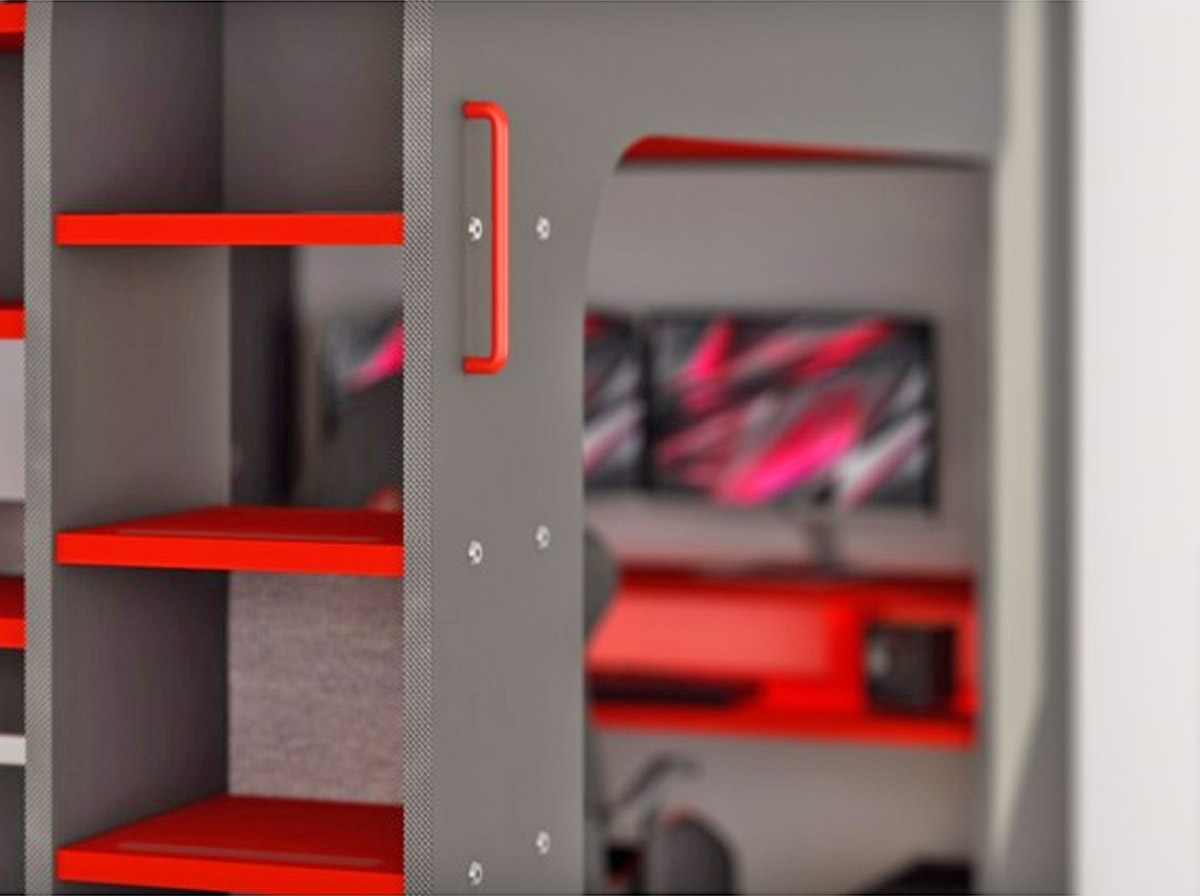 The ultimate gaming pod bed even includes LED lights throughout the bed, along with a wireless charger!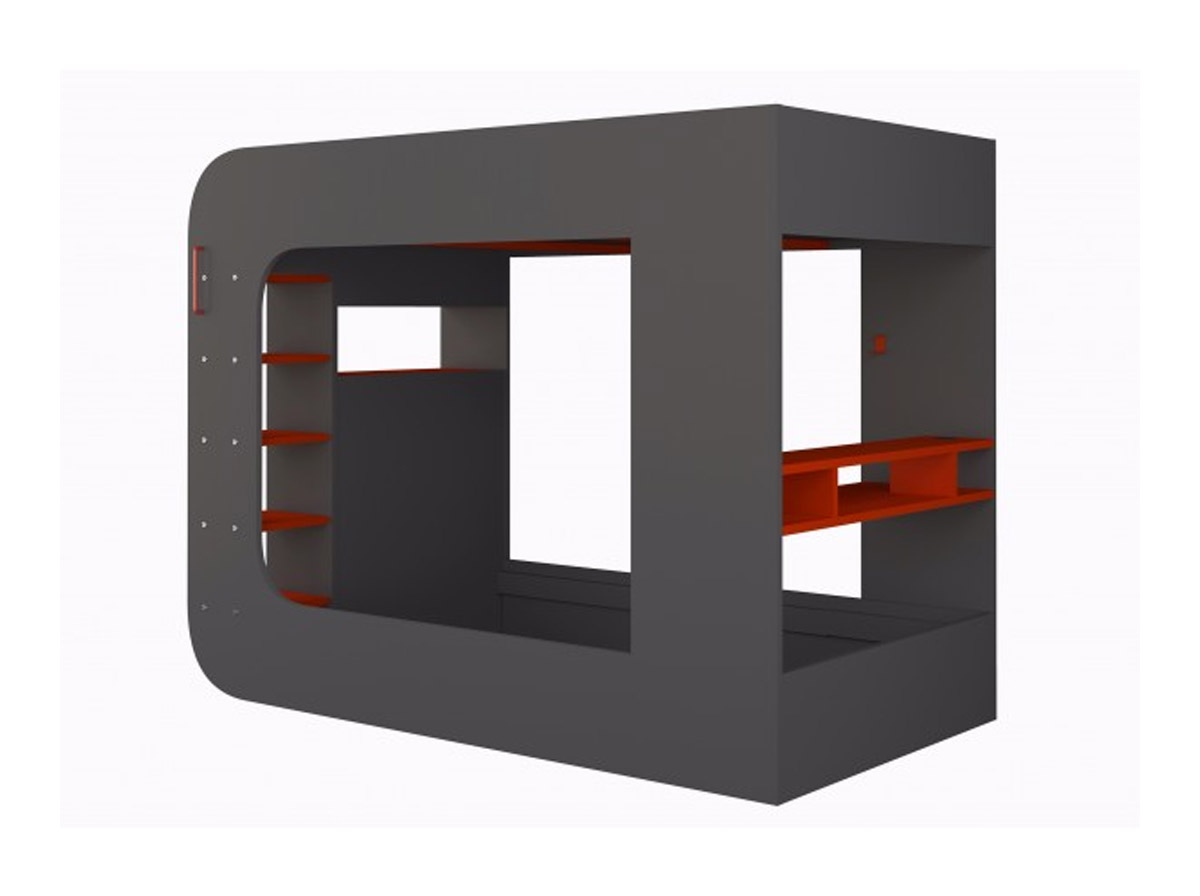 Check out the Ultimate Gaming Bed in action via the video below.
Subscribe To Our YouTube Channel