This Giant Inflatable Rolling Wheel Is The Ultimate Outdoor Activity For Your Little Ones
By Ryan on 04/25/2023 7:04 AM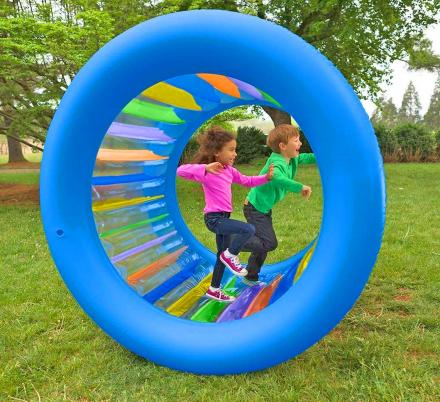 The best toy we had when I was young was a simple stick and a tire that I had to roll down an old dusty road, well not really, but it sure seems like it at this point with all of the super awesome toys kids have now-a-days. This giant inflatable rolling wheel is no exception. It's called the Roll With It! and it's made by HearthSong, the same company that brought you the outdoor inflatable art easel that we featured a while back.
The 'Roll With It' is essentially a giant inflatable cylinder that your kids can hop inside of and roll up and down your yard. If they balance just right they can walk upright, or use their hands to help push it along. It's basically an open-ended inflatable hamster wheel that's sure to burn tons of energy of kids who hop inside of it.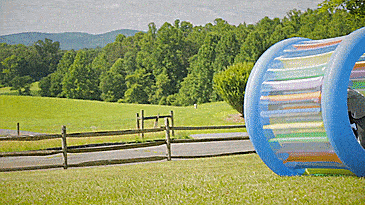 The walls of the cylinder are made from transparent rainbow colored tubes that make it super easy to see where you're pushing the wheel. Though it shouldn't be used on rough terrain such as rocks, sticks, roots, gravel, ice, or snow as it might puncture the wheel. It should also not be used in temperatures below 50 degrees F.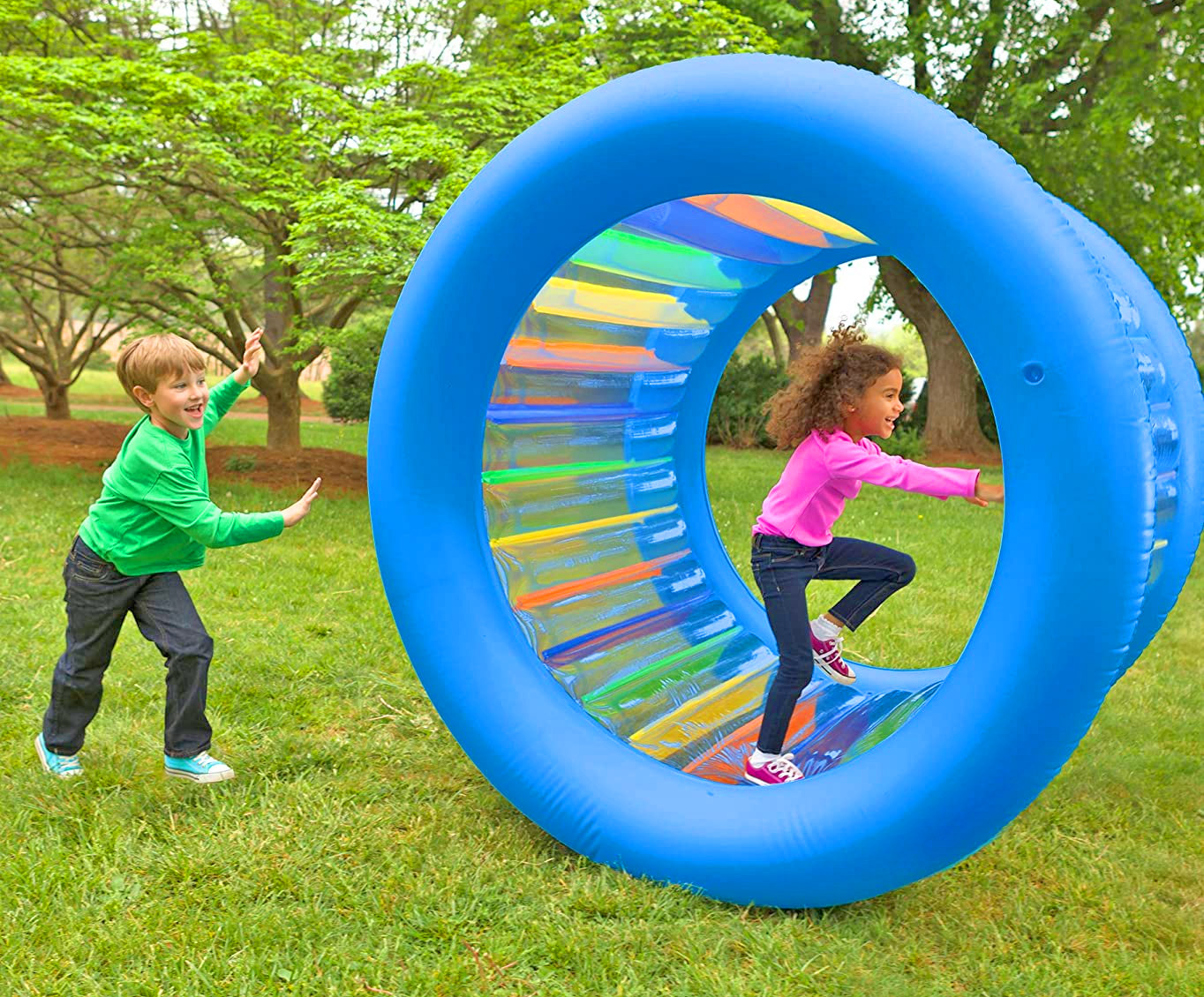 Voted as best product of the year in the 2017 Creative Child Awards, the giant inflatable rolling wheel can be played with by either standing or crawling inside of it, or you can also stand behind it and push it along wherever you like. Your kids can even lie-down inside the wheel and roll around like a log for extra silliness and fun. You could also stand the inflatable cylinder up on it's side and use it as a giant basketball hoop!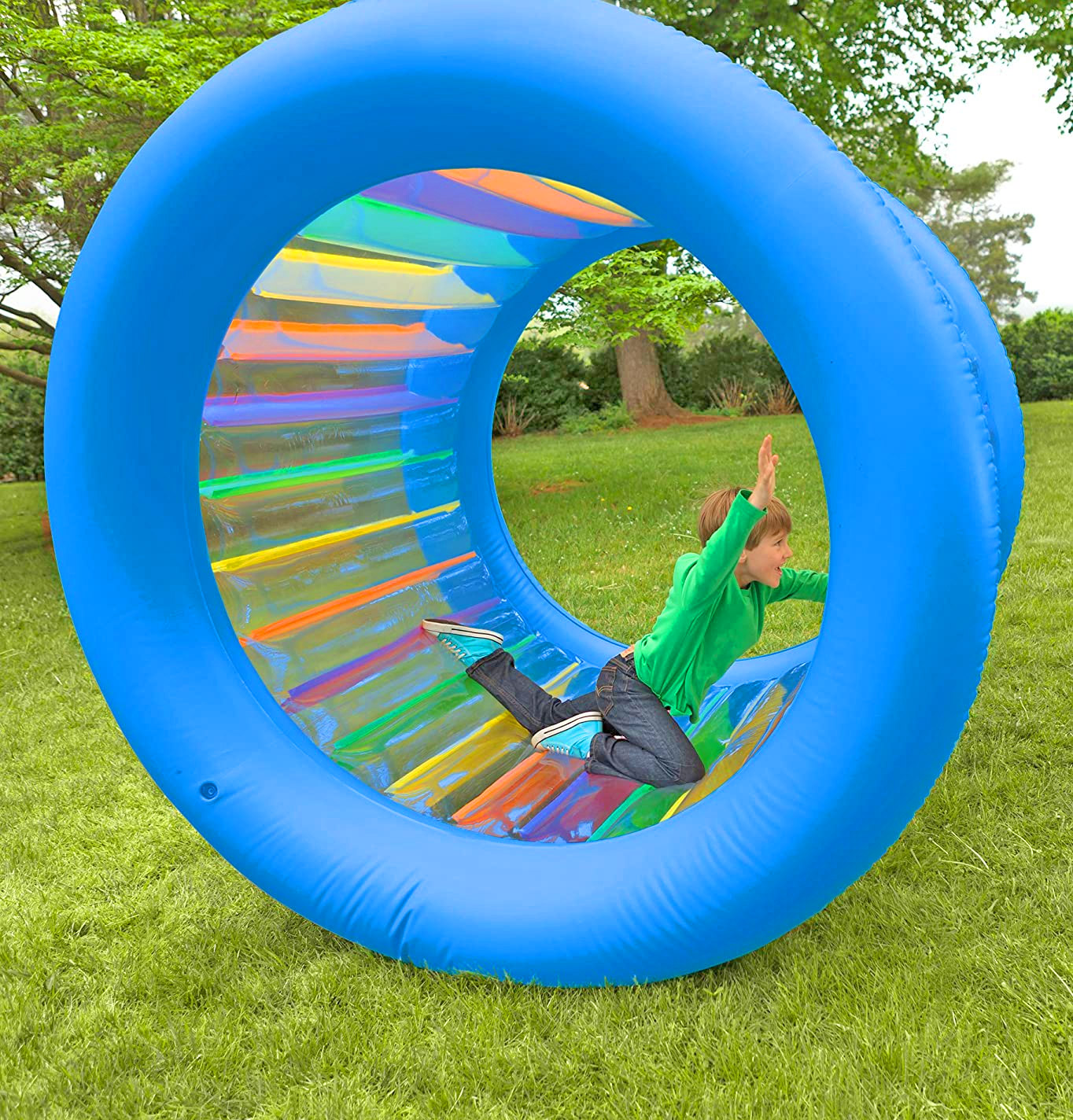 The giant inflatable rolling wheel is meant for kids aged 5 and up, it inflates to an inside diameter of 51 inches, has a maximum weight inside of 200 lbs, and adult supervision is recommended when used by little ones. The giant wheel toy also comes with an air-pump to easily inflate the toy in just a few minutes. The wheel is constructed of durable materials and designed with reinforced seams as to withstand lots of pushing, rolling, and riding for hours of fun outside.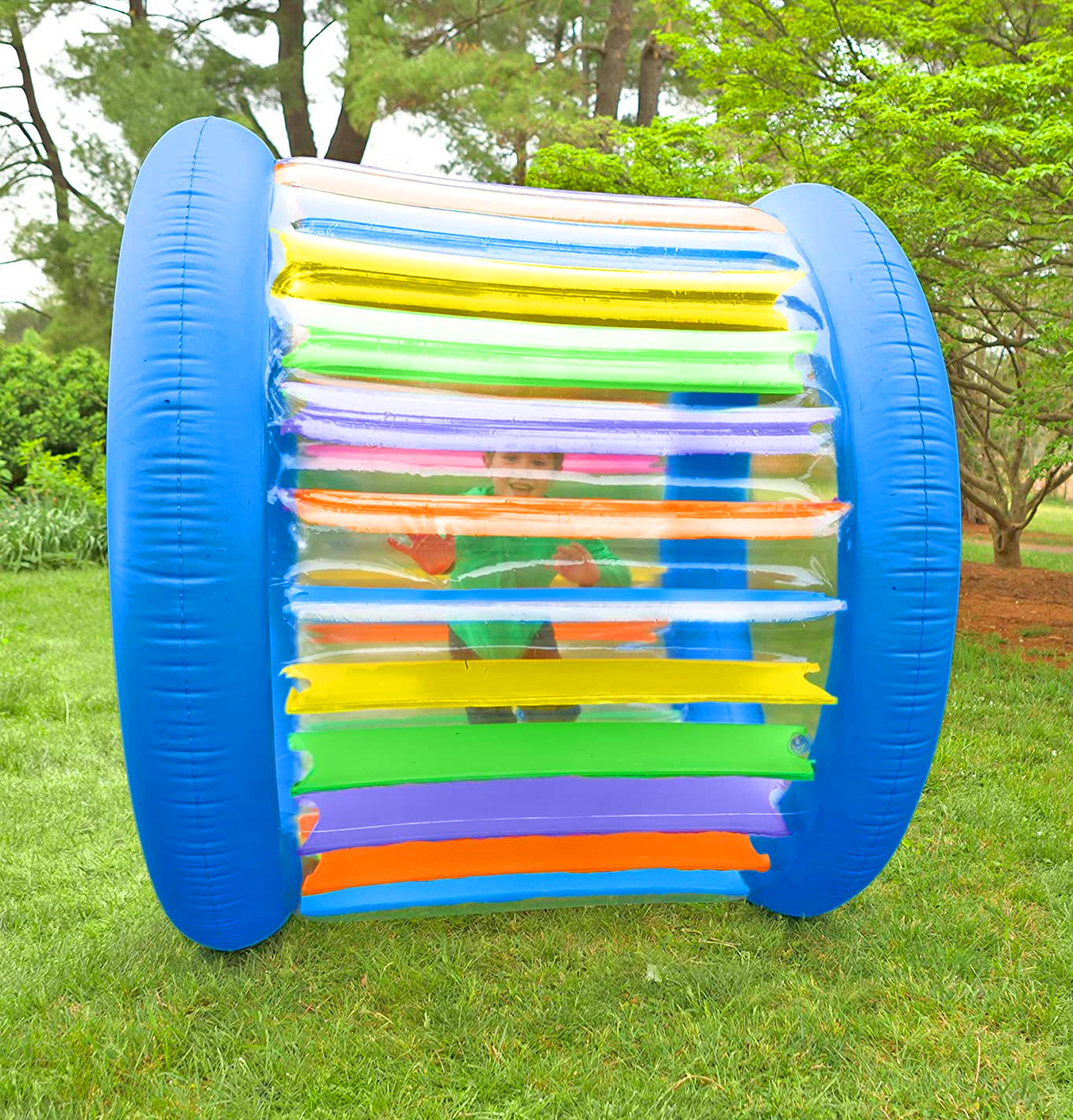 Check out the giant inflatable rolling cylinder toy in action via the video below.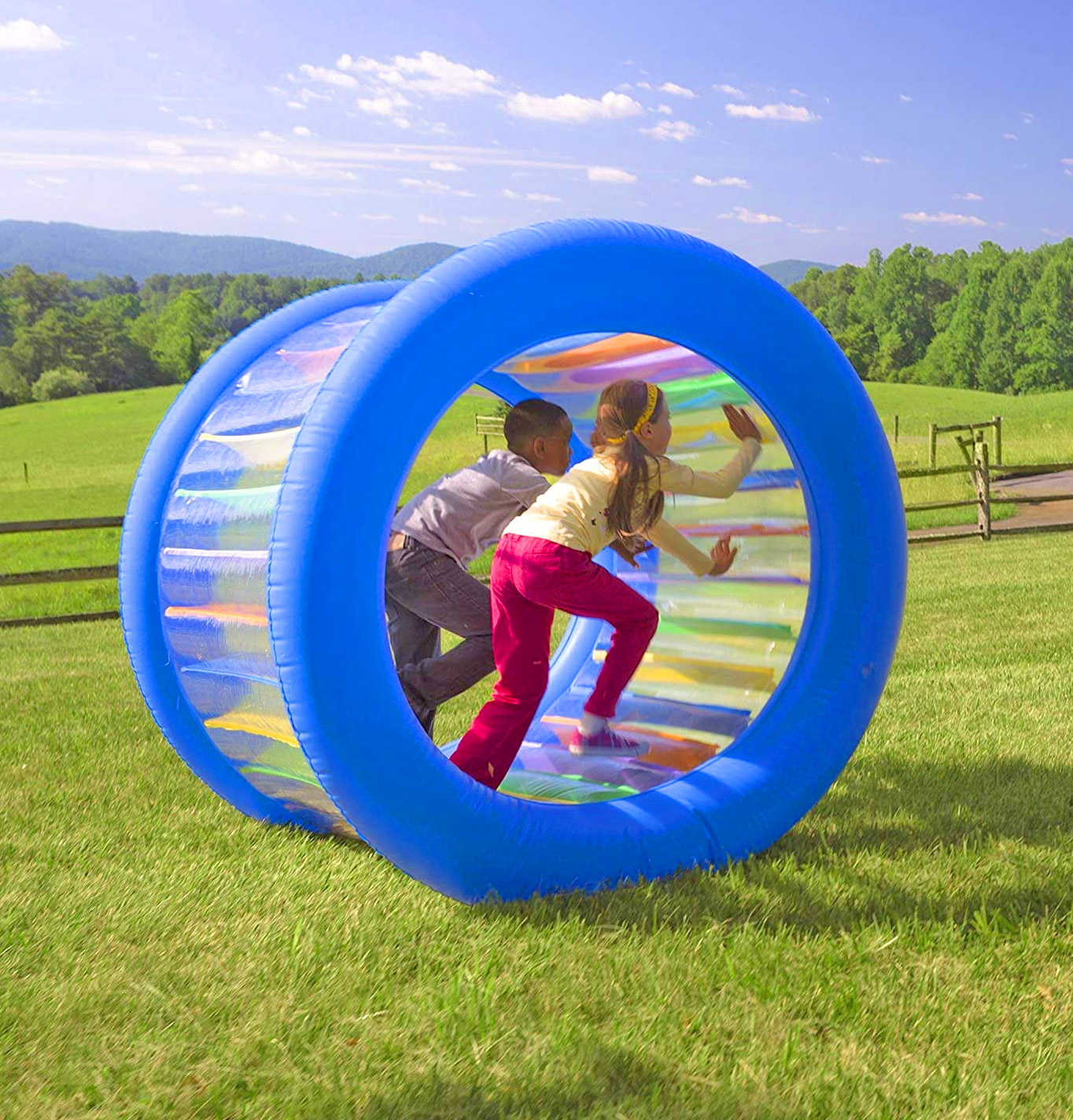 The giant inflatable wheel toy is a great idea for gifts and parties!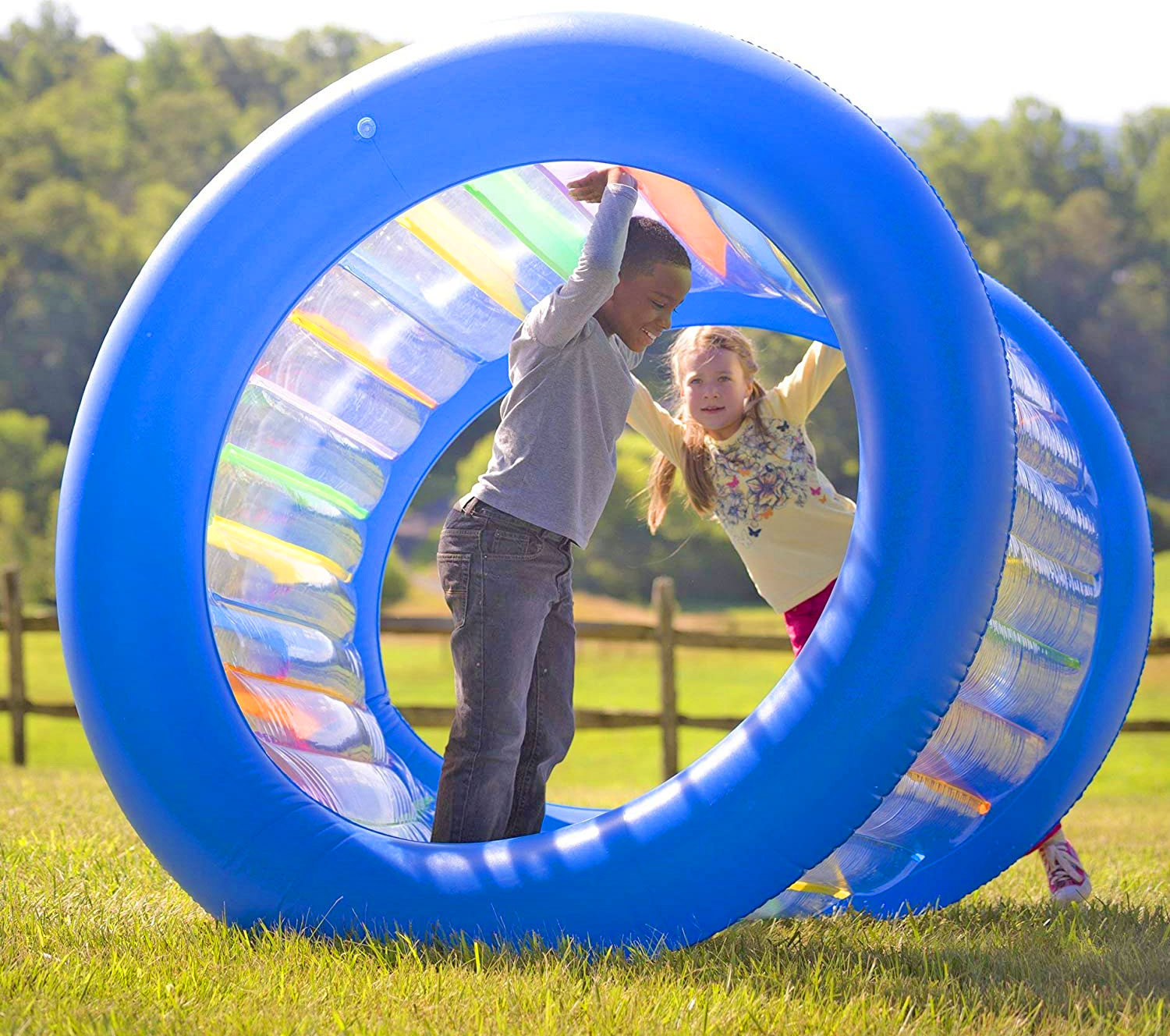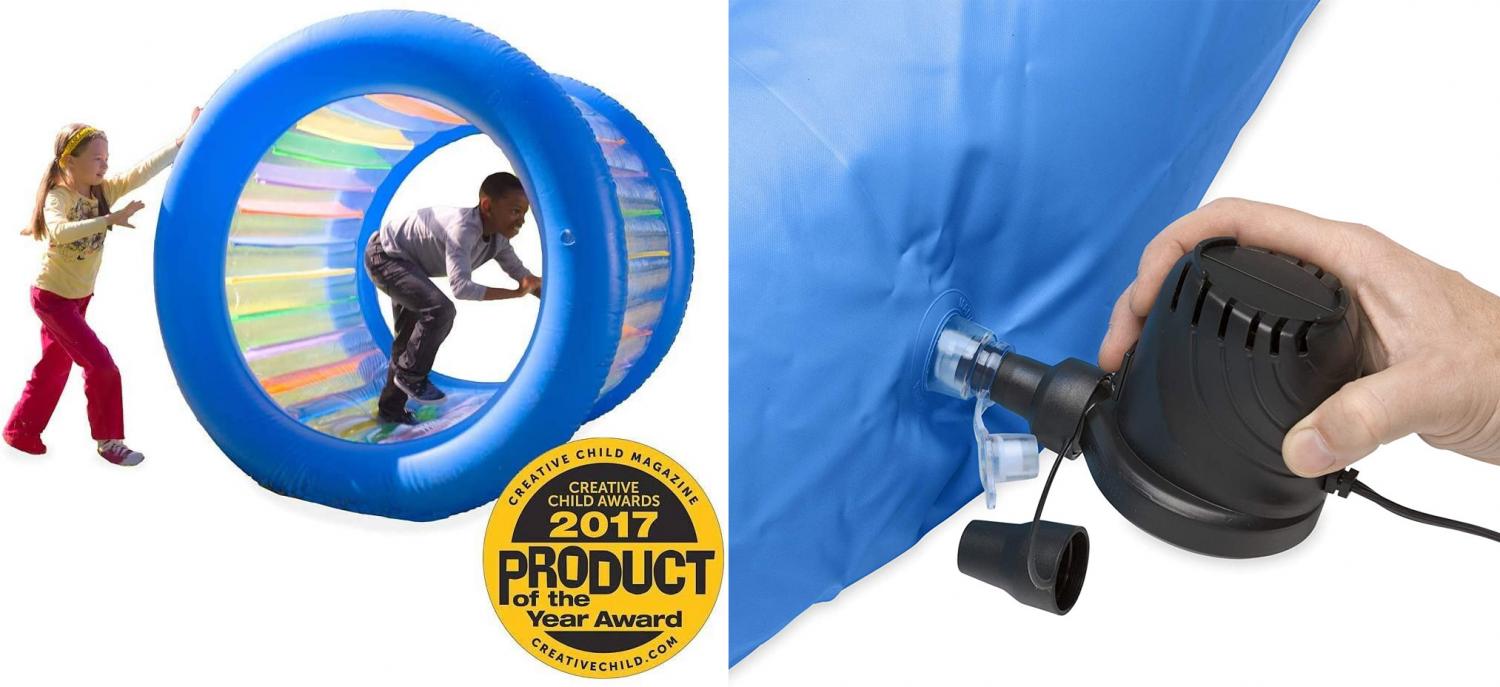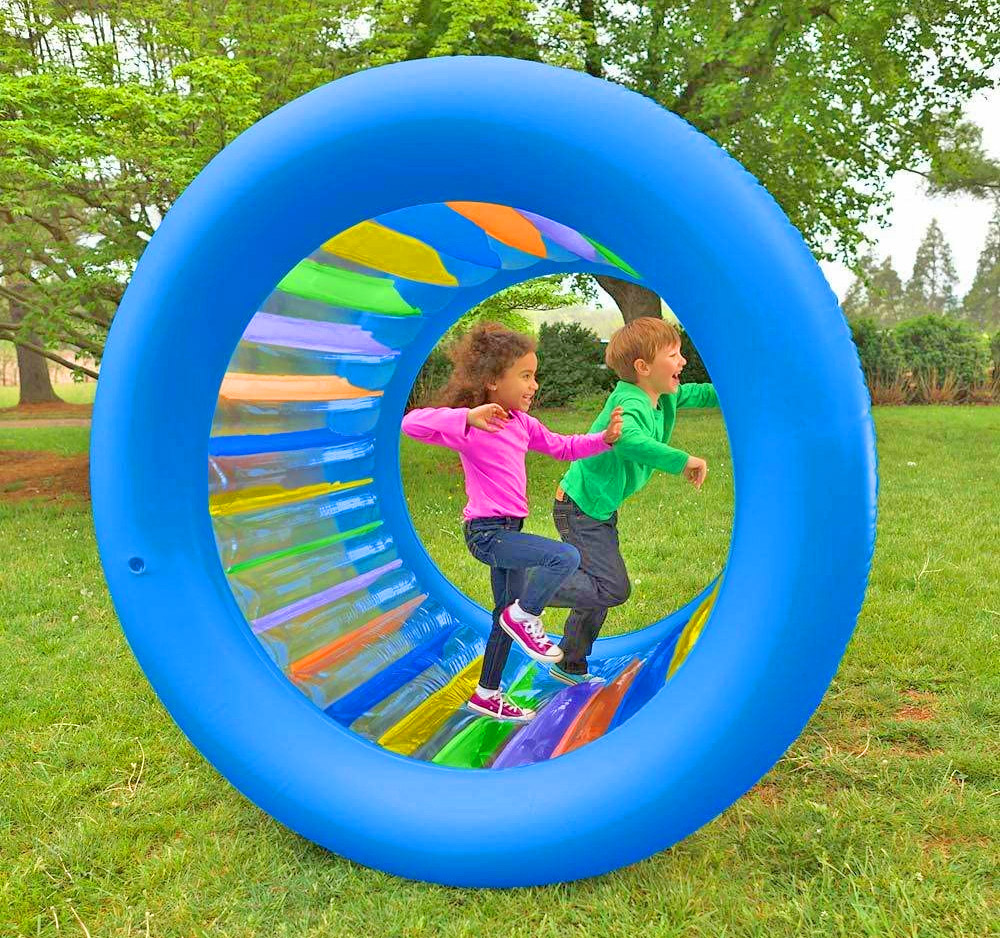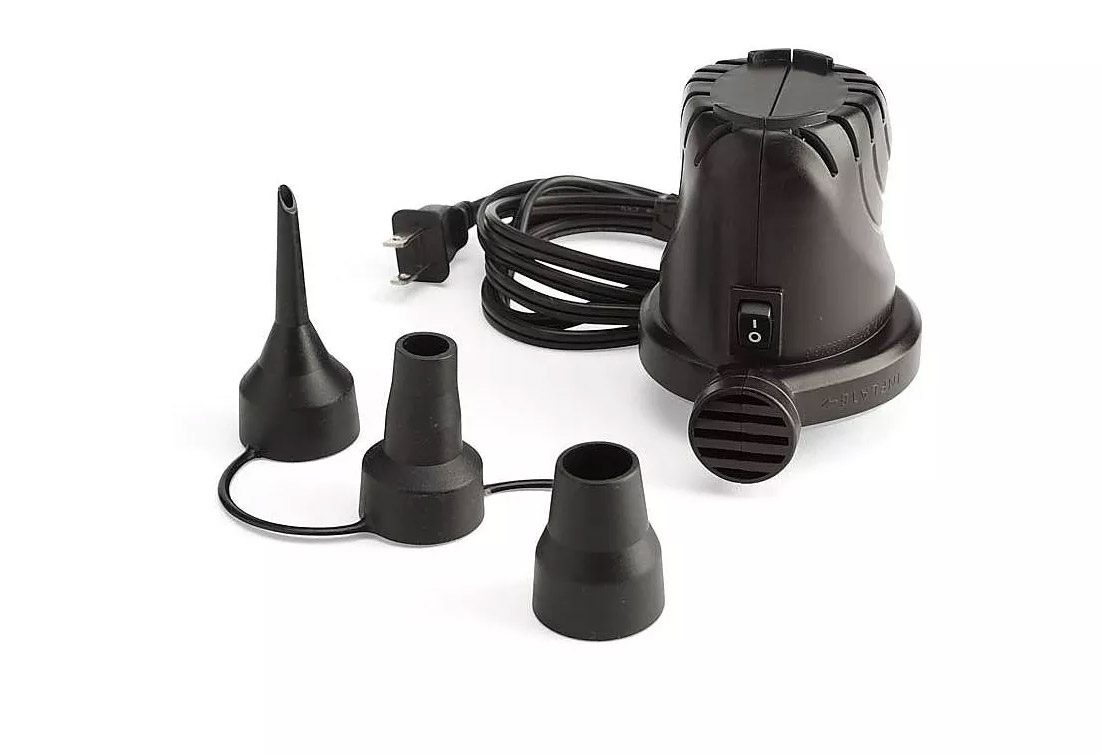 Subscribe To Our YouTube Channel