This Pennywise Clown Bath Bomb Is The Creepiest Way To Take a Bath
By Ryan on 09/10/2019 11:02 AM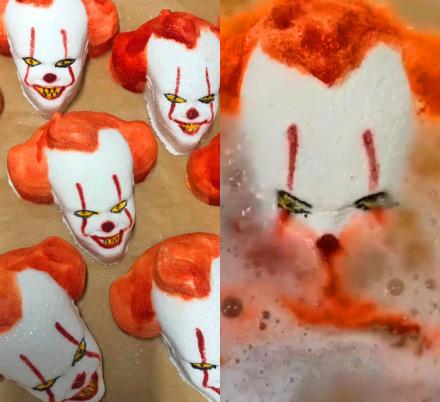 With the IT 2 movie coming out soon, it only makes sense that a slew of amazing Pennywise clown products are coming out, such as the Pennywise red balloon lamp we recently featured. This time around it's a super creepy Pennywise bath bomb. It's shaped like the evil clown's face from IT, and as it's placed into your tub, his face slowly melts away, making it probably the most creepy bath you could possibly take.

Versions: View all different versions here
If the shark attack bath bomb wasn't scary enough for you, perhaps the Pennywise bath bomb will frighten you into a startlingly relaxing bath where you can work off the stress from a tough day. Just dip him into your warm bath water, and the creepy evil clown bath bomb will melt away while slowly diving deeper into your bath water as if he's peeking out of a street curb sewer drain.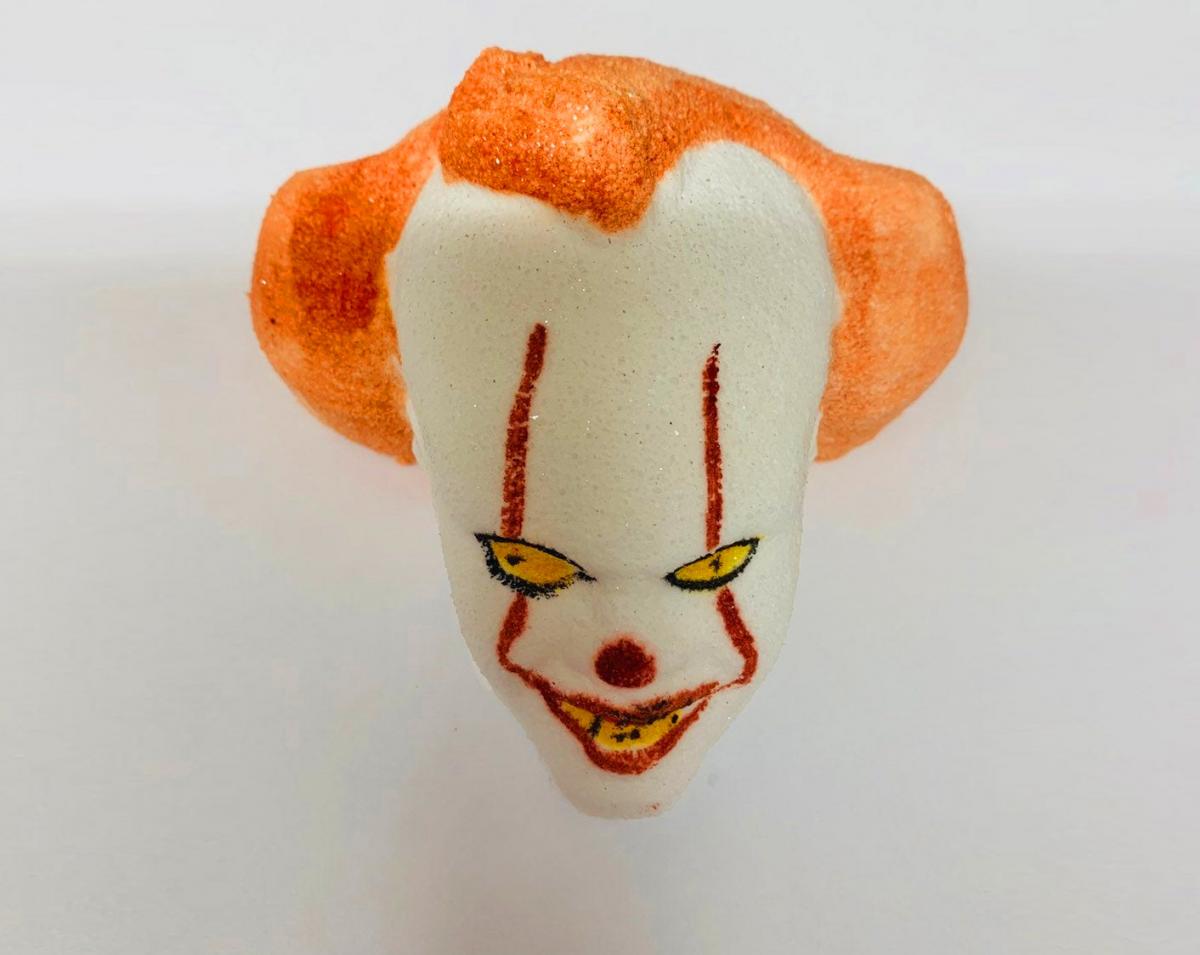 Made from witch hazel, bio glitter, poly 80, citric acid, and shea butt, the Pennywise clown bath bomb usses an orange/red coloring that makes it appear like it's bleeding when it starts to melt away from your bath water.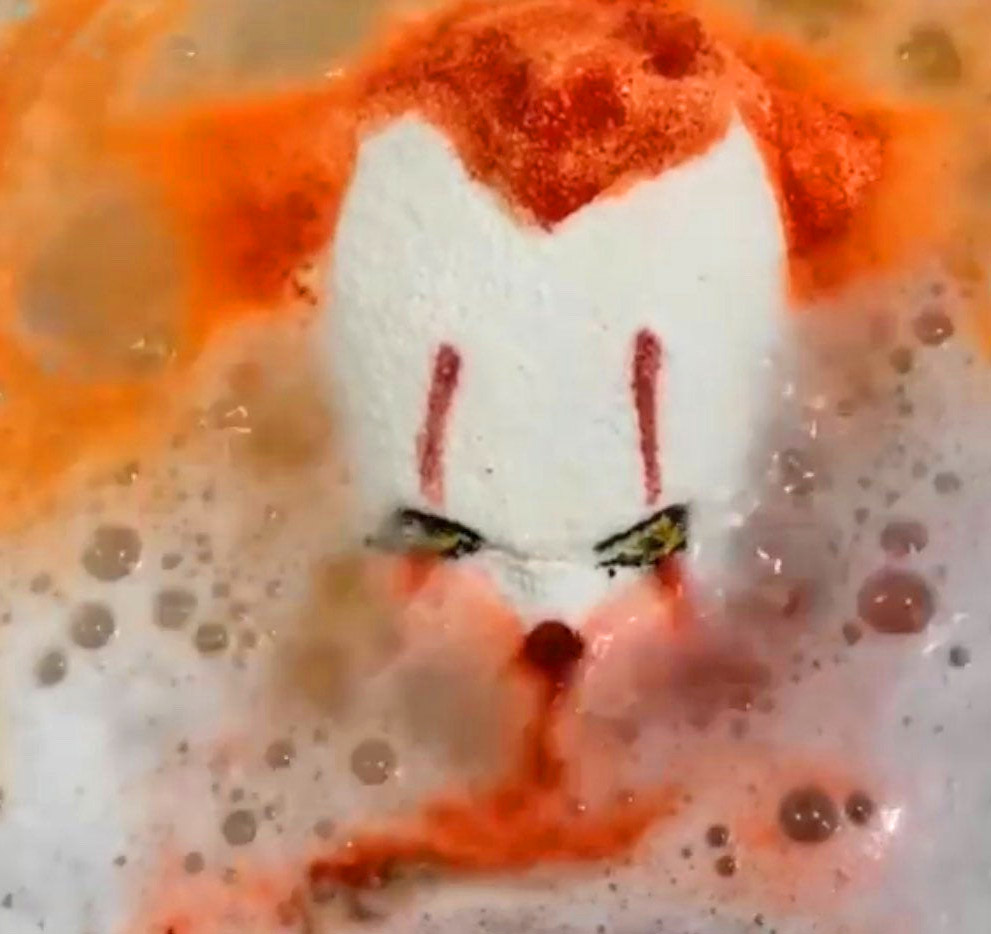 If the creepy Pennywise IT clown bath bomb was disturbing enough for you, BareBumShop the Etsy store that makes the bath bombs also makes a slew of other terrifying bath bombs that'll sure to make bath time around Halloween even more awesome. Other creepy bath bomb designs include Michael from the Halloween movies, a creepy Nun, Chucky from the Child's Play movies, a Vampire bath bomb, a skull, a creepy doll, and more.