IT Pennywise Clown Red Balloon Lamp
By Ryan on 09/05/2019 2:45 PM (Updated: 11/14/2019 9:30 AM)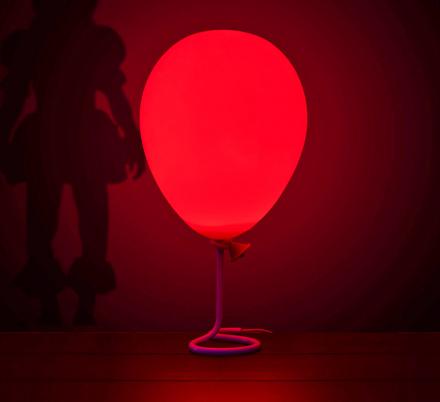 If you claim that you're excited about the new IT Chapter Two movie, and you don't already have this red Pennywise balloon lamp, you're clearly lying to yourself. Someone created a super creepy lamp that looks just like the hovering red balloon that coincides with Pennywise from the movie IT.
If you're a drain dwelling demonic lunatic that's just looking to frighten children at all costs, this balloon lamp might be for you. It puts a terrifying twist on your home decor style, and is perfect for an office, man cave, or even a bedroom. Plus it adds some mysterious and illusive accent lighting to any room.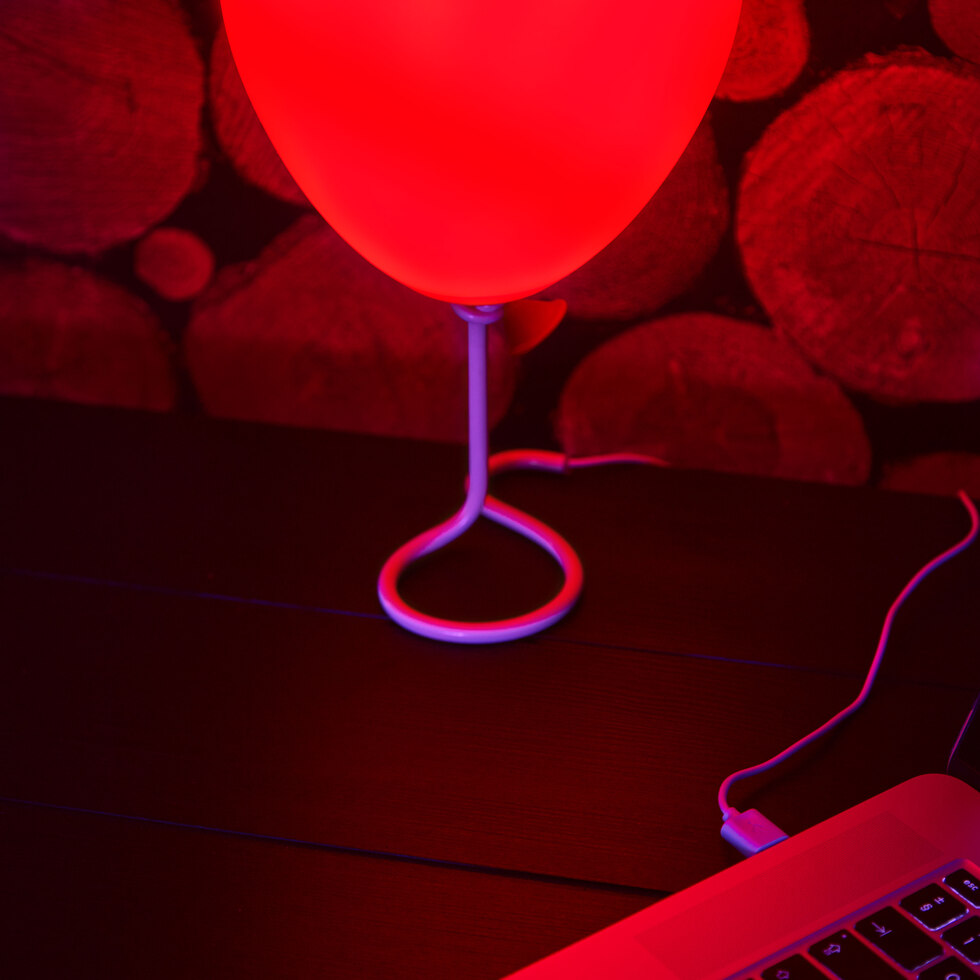 If the red balloon lamp starts to drift away on it's own, you may want to contact the police or your local demon hunter immediately. The balloon comes with a fully realistic look that makes it appear just like an actual blown-up balloon, along with a tied balloon knot on the bottom of the lamp. The cord for the balloon lamp even wraps below to act as a stand while also looking like a string that's attached to the balloon.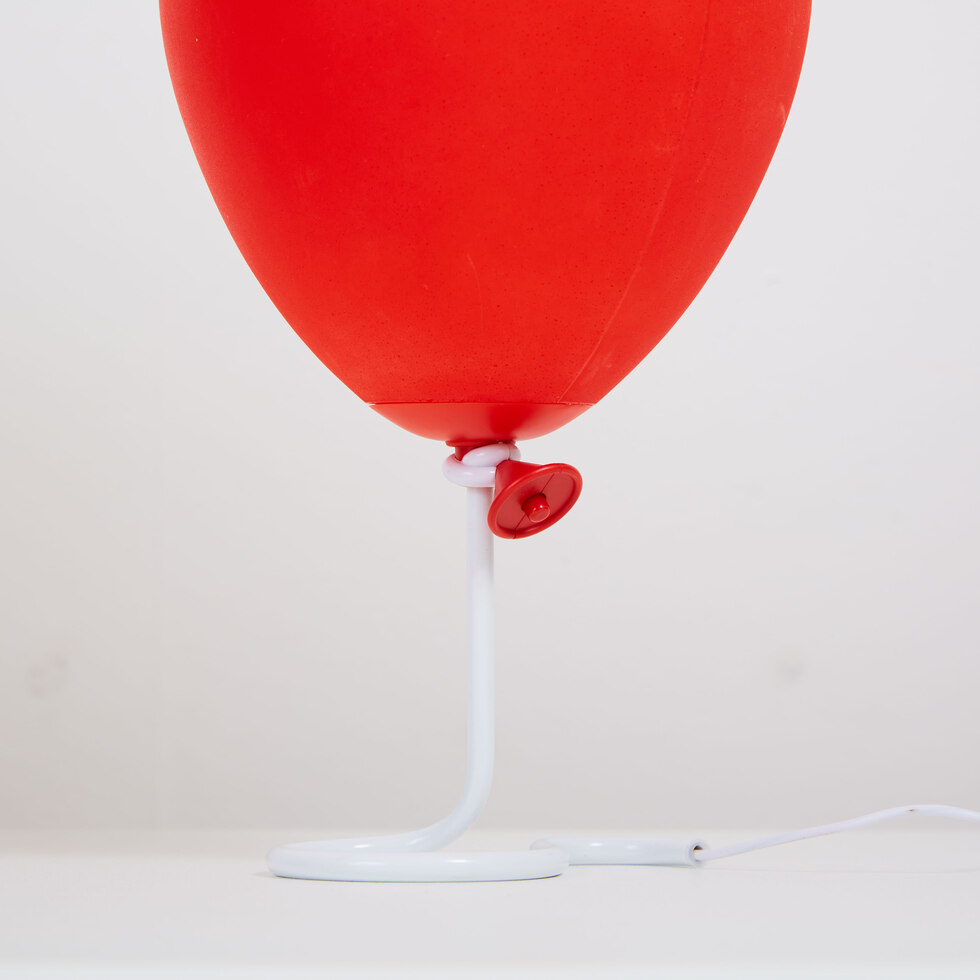 The red IT Pennywise balloon lamp is officially licensed, the sting is the stand for the lamp, it has an on/off switch on the bottom of the balloon, is powered by an included USB cord that you can plug into a wall outlet or laptop, and it measures 13.4 inches tall.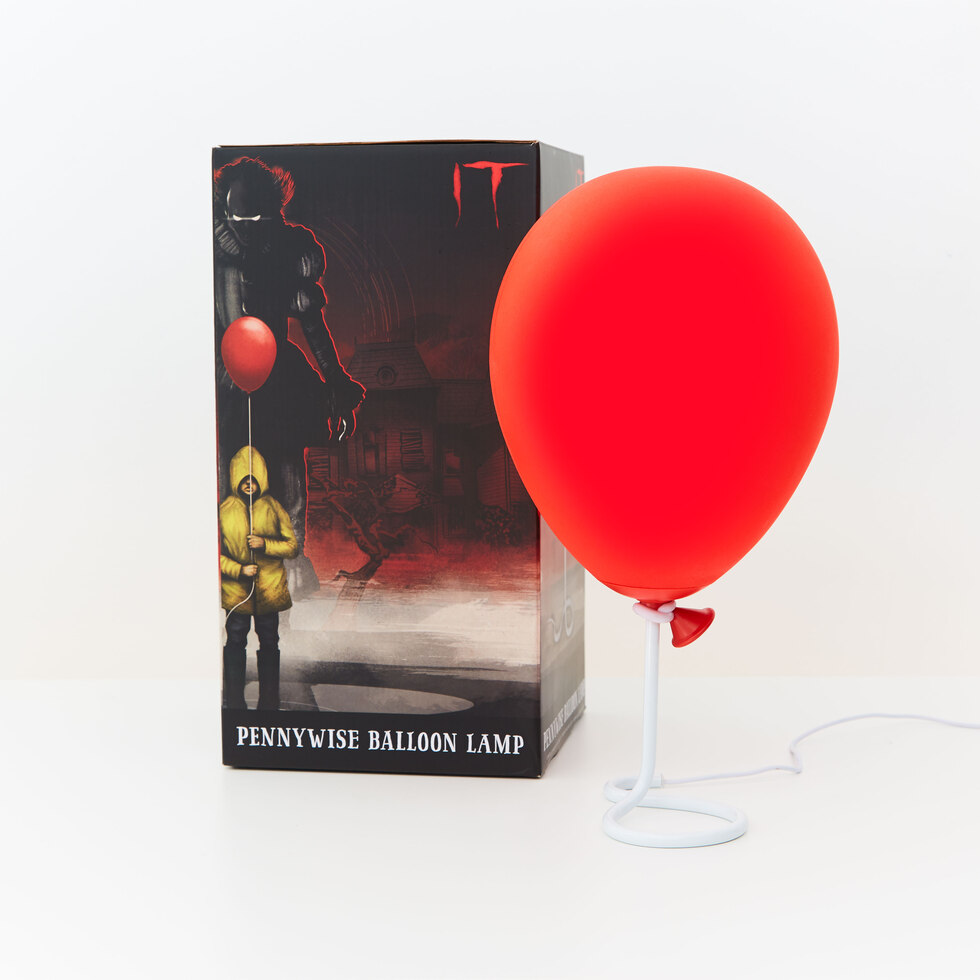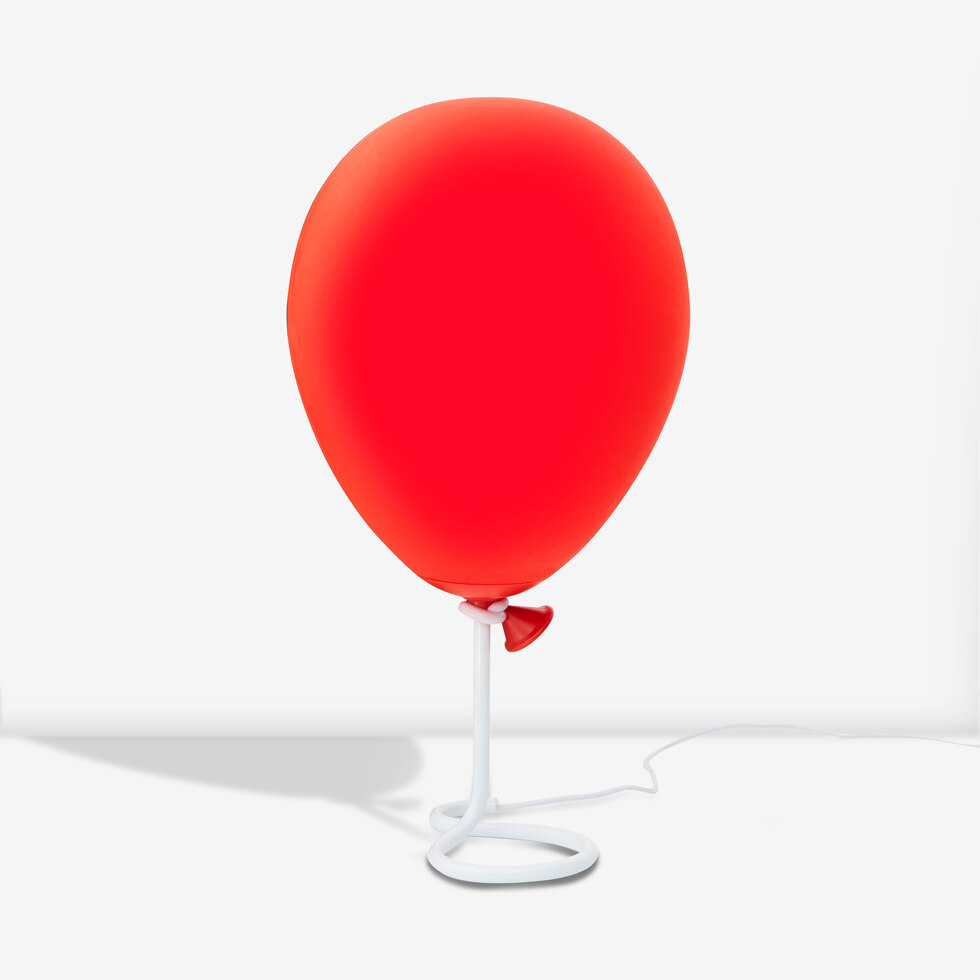 Note: The Pennywise balloon lamp does not actually project a shadow of the clown onto your wall. If it does notify your local demon hunter again.