This Office Chair Has Extra Room To The Side For Your Cat or Dog
By Ryan on 07/12/2021 11:13 AM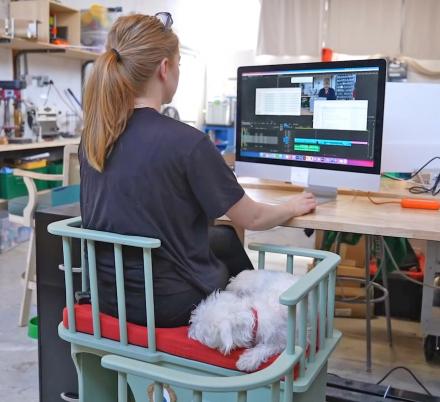 Some pet owners simply can't be too close to their pets. That's why folks are sticking their chickens into rad chicken strollers or dressing their cats up in adorable crocheted unicorn hats. But often it's the pet that refuses to be separated from their humans, and that's why we should all thank brilliant inventors like Simone Giertz for designing this incredible pet friendly office chair.
The designer Simone had a familiar story. Her beloved yet needy dog Scraps followed her from room to room (which is cute) but constantly got in the way when she was trying to work in her home office (which is not cute).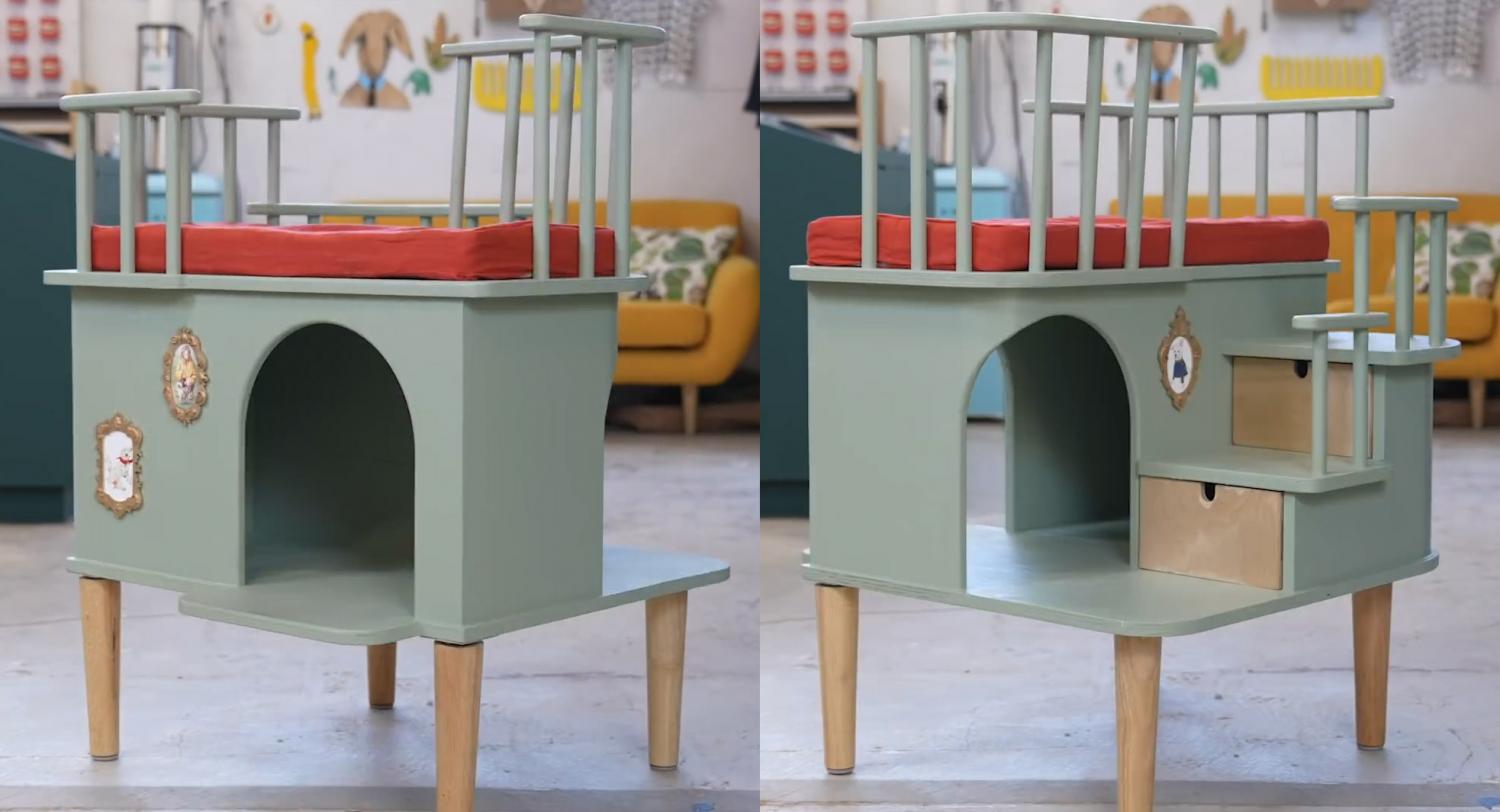 Source: Simone Giertz
I'm sure you or someone you know is familiar with this problem: picking up your pet when they demand a little extra love during the work day, then returning them to the floor five minutes later when they decide they're done with you. Rinse and repeat. That time adds up! Not to mention the many Zoom meetings during which your furry friend decides to make a guest appearance.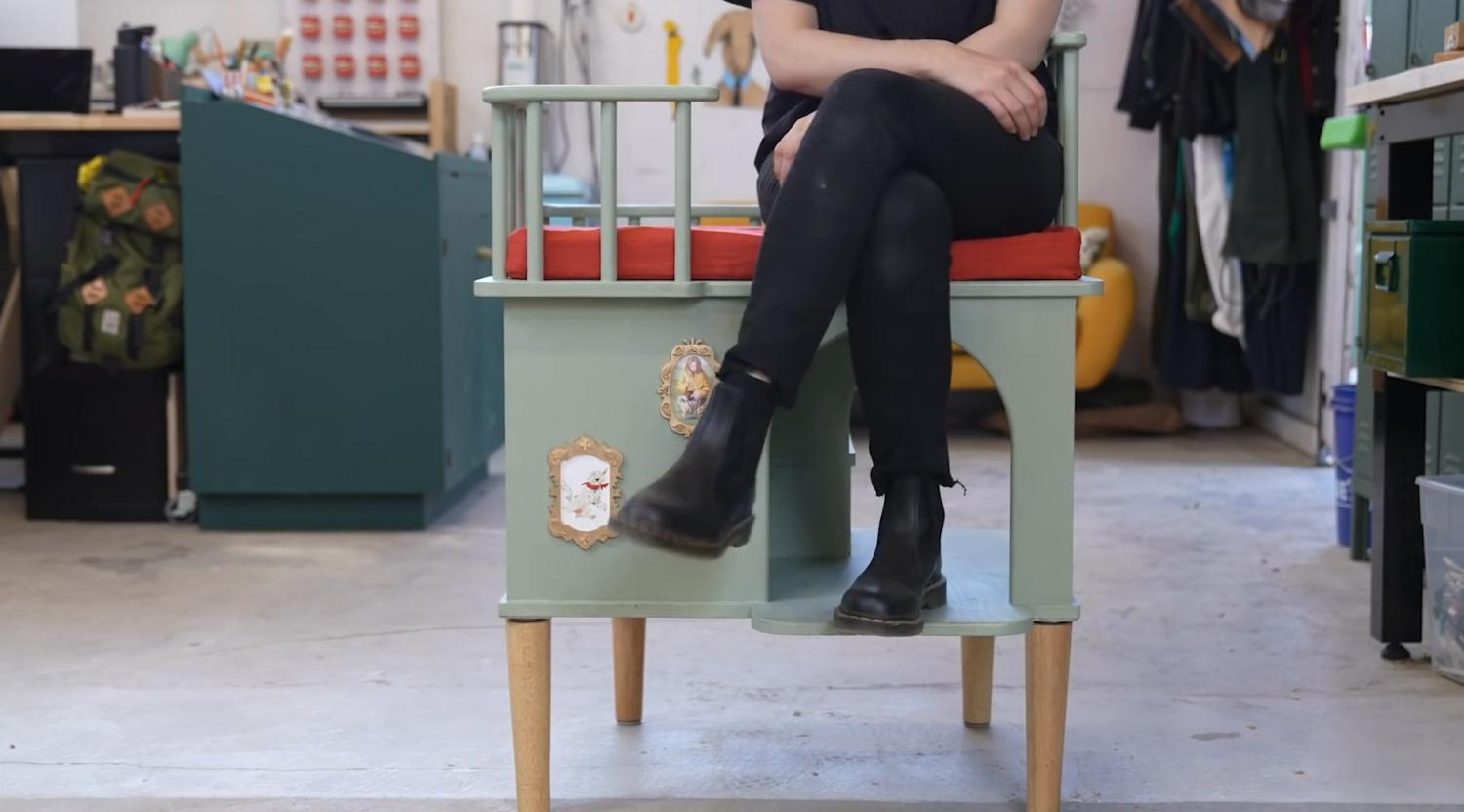 Source: Simone Giertz
Tired of constantly getting interrupted throughout her work day, Simone started searching for a dog compatible office chair that could accommodate both her and her pup, but she came up empty.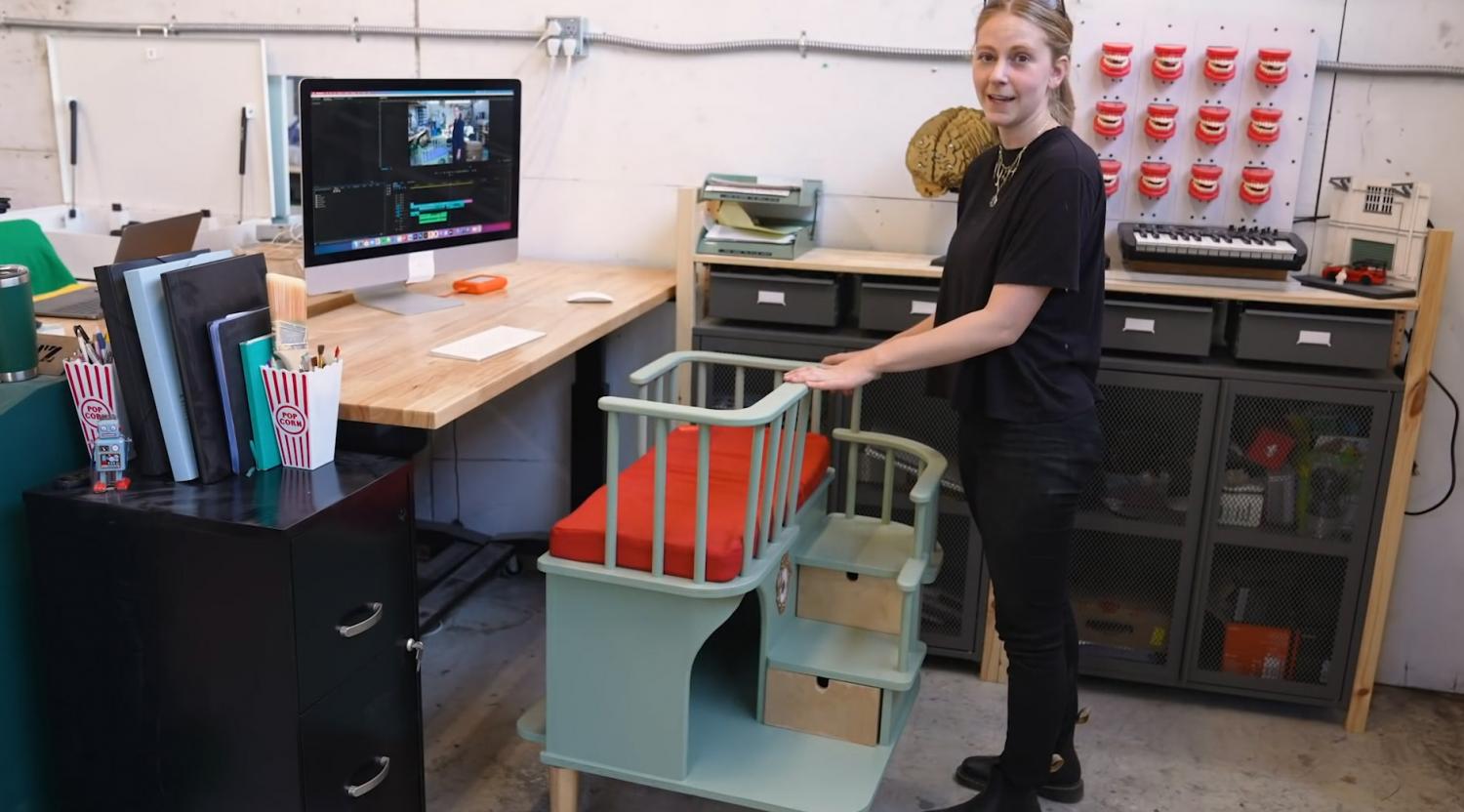 Source: Simone Giertz
Being a super creative designer type, Simone decided that she would be the one to get her hands dirty and create the world's first pet friendly office chair!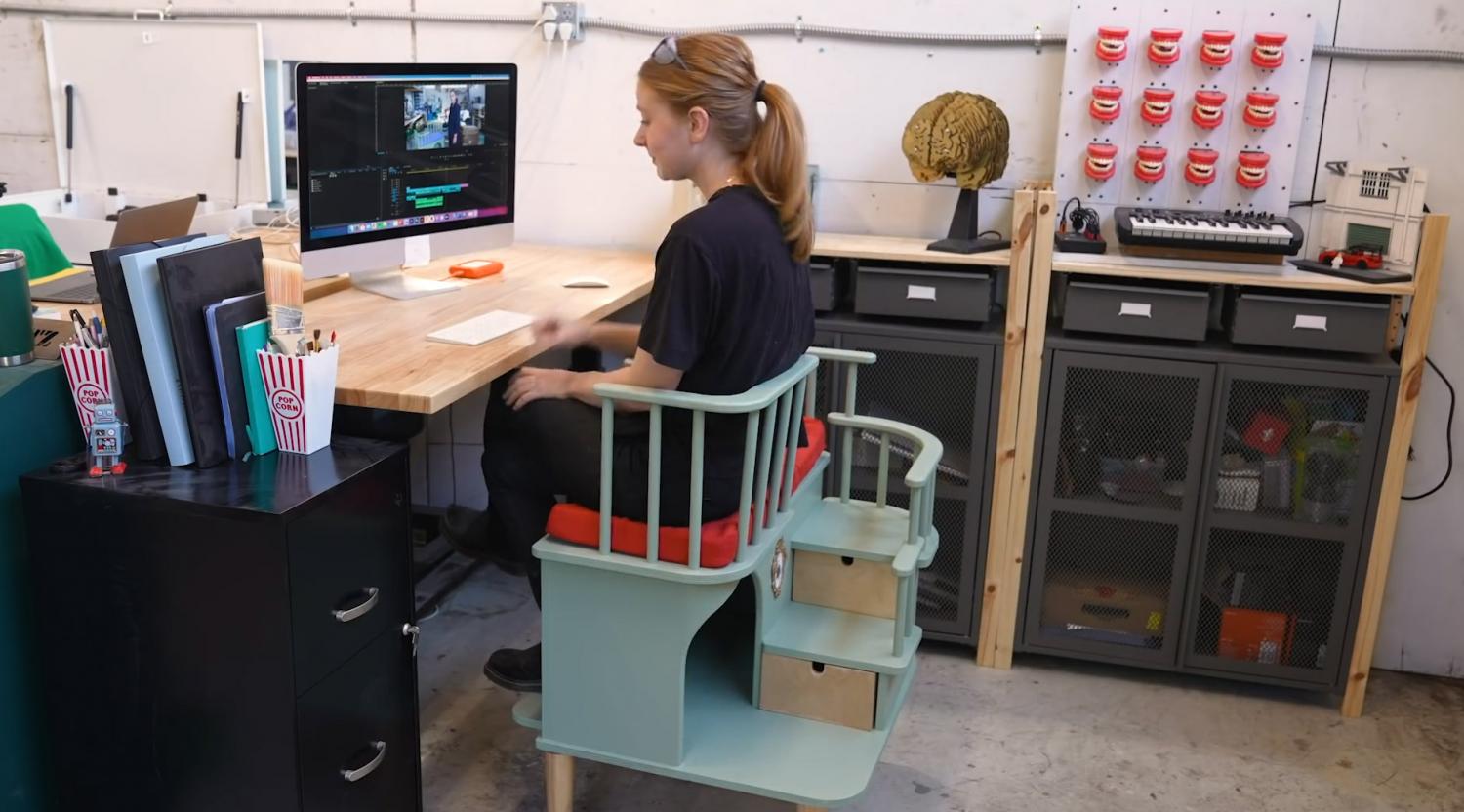 Source: Simone Giertz
The prototype is a cute yet functional chair with little built in stairs on the backside. The seat is wide enough for both human and animal butts, so your furry friend can sit right beside you as you work. The pet is able to climb up onto the seat independently via the stairs and leave whenever they feel like it. The stairs are also complete with tiny drawers for storage.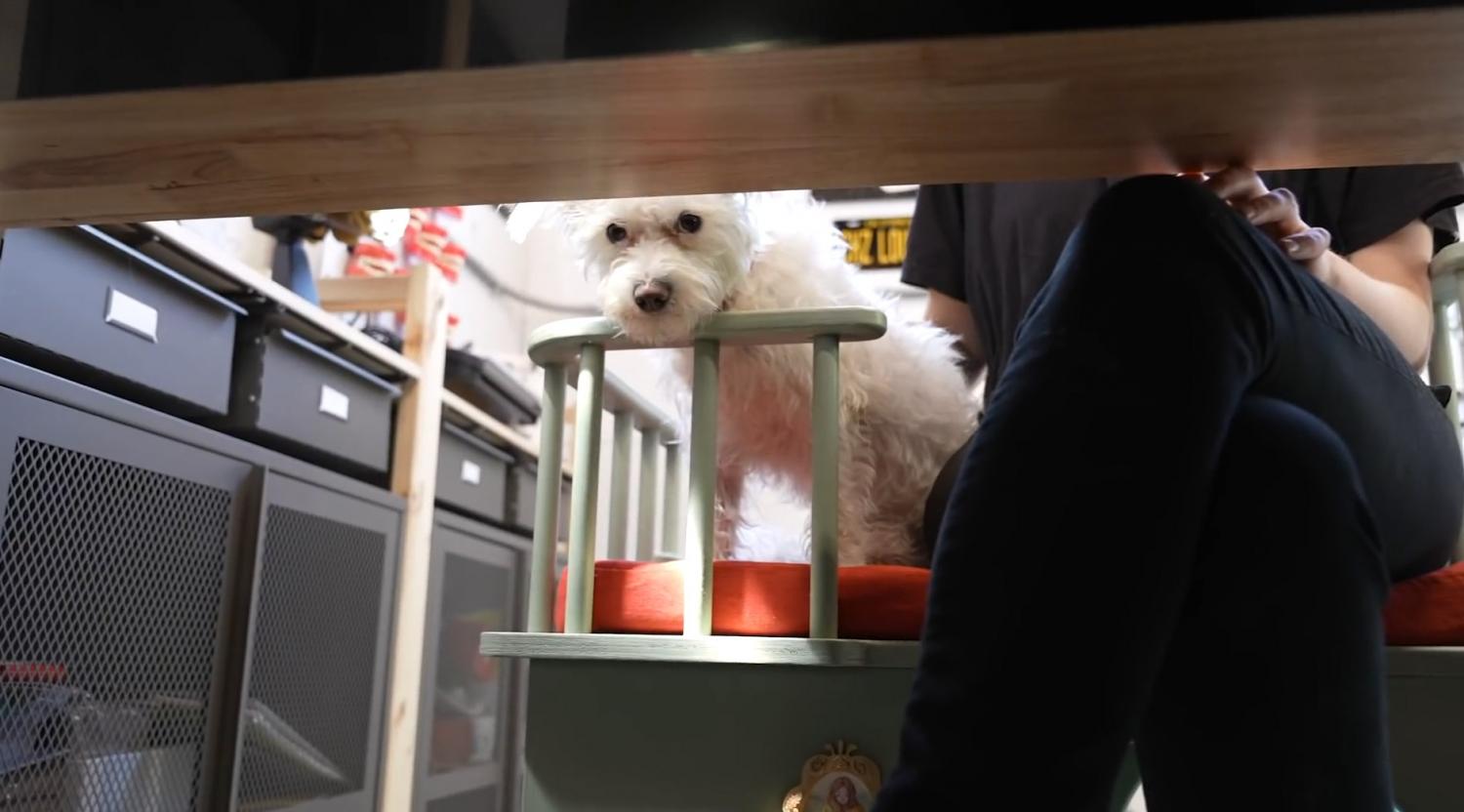 Source: Simone Giertz
Simone's dog Scraps only has three legs, so it was a top priority to make the seating arrangement as accessible and comfy as possible. If Scraps can do it, so can your small pet!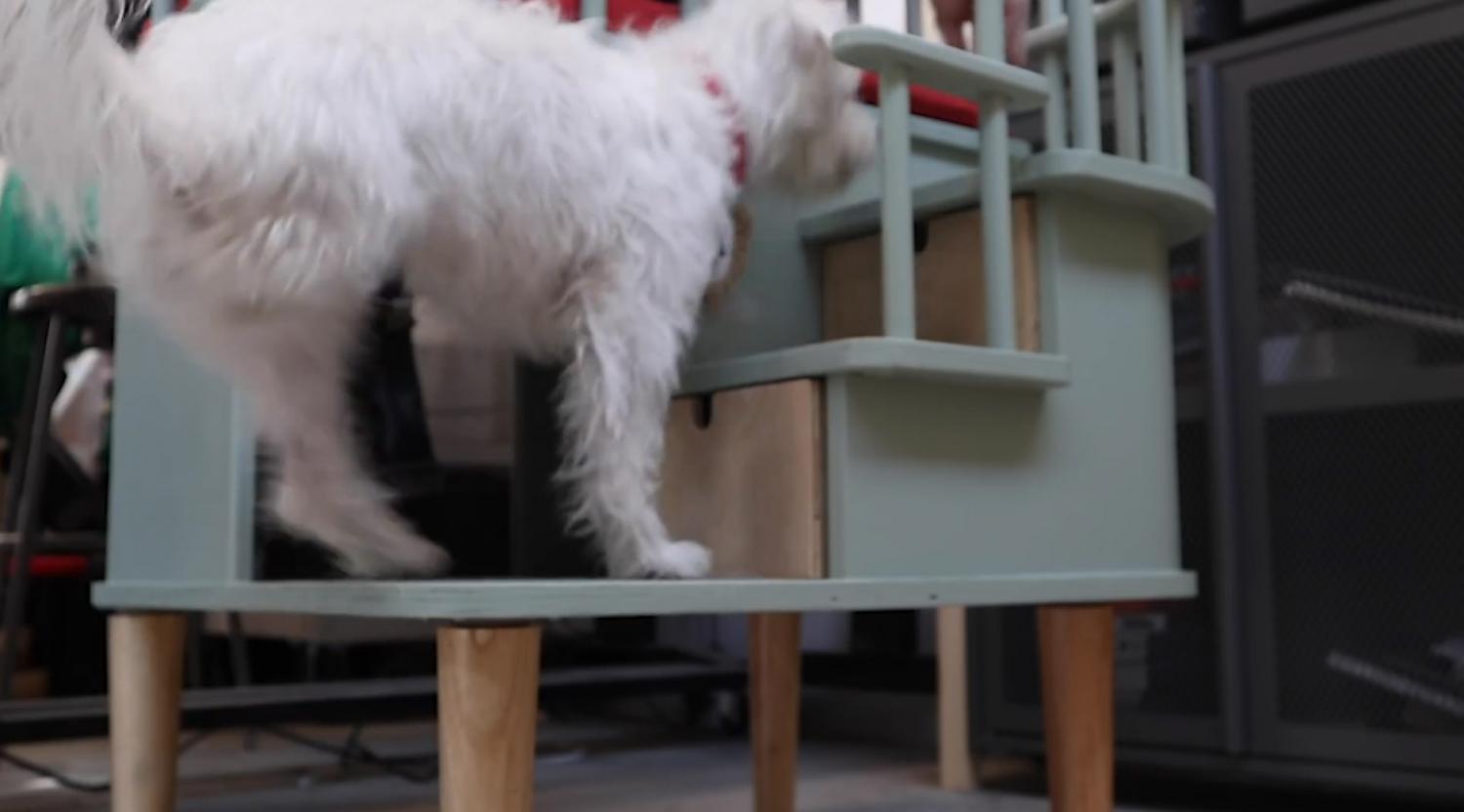 Source: Simone Giertz
The pet compatible office chair also features an additional nook by your feet, so your dog or cat can get some much needed privacy and cozy time. Simone even customized the chair with adorable portraits of Scraps.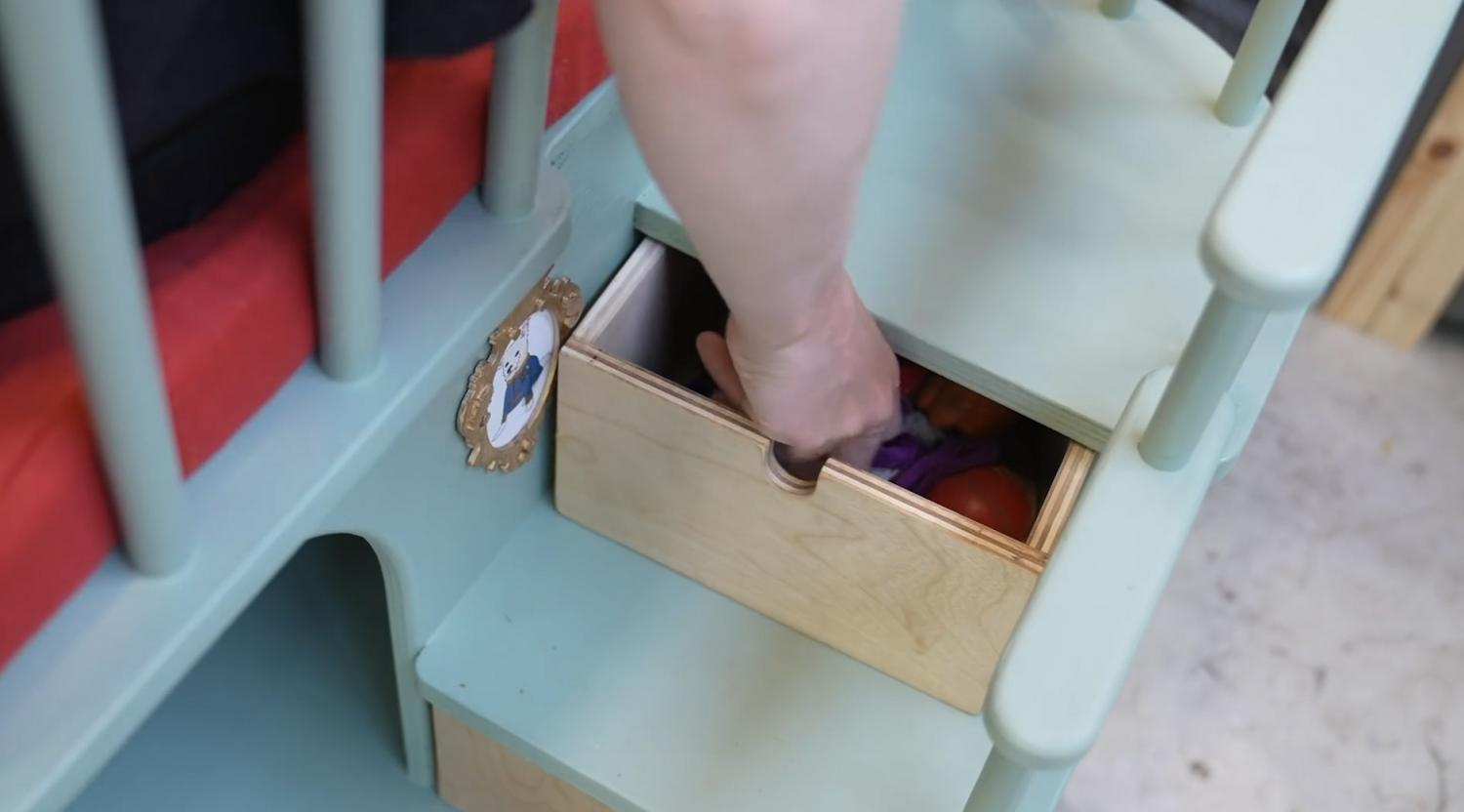 Source: Simone Giertz
While inventor Simone plans to refine the companion chair's design before officially putting it on the market - namely by reducing the footprint so it's a bit less bulky - we can all agree it's definitely the kind of product that would make a lot of people's lives easier!
The bottom of the human/pet office chair even has a dog house that's more enclosed for when your pooch needs a little privacy.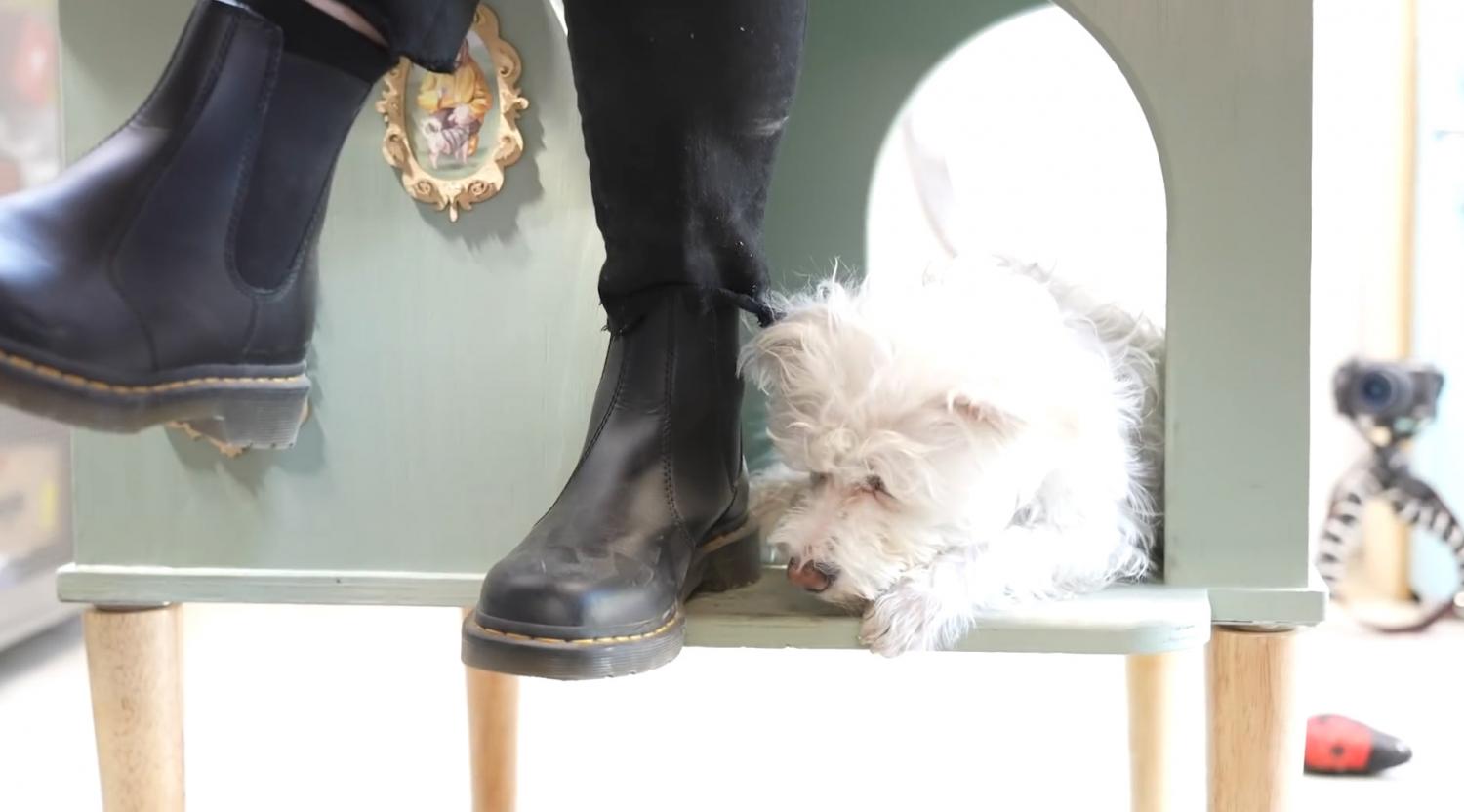 Source: Simone Giertz
Interested in checking out more of Simone Giertz's clever creations? Head to her YouTube channel to watch her make crazy stuff like her own version of the Tesla Pickup Truck or this wild musical instrument made out of teeth.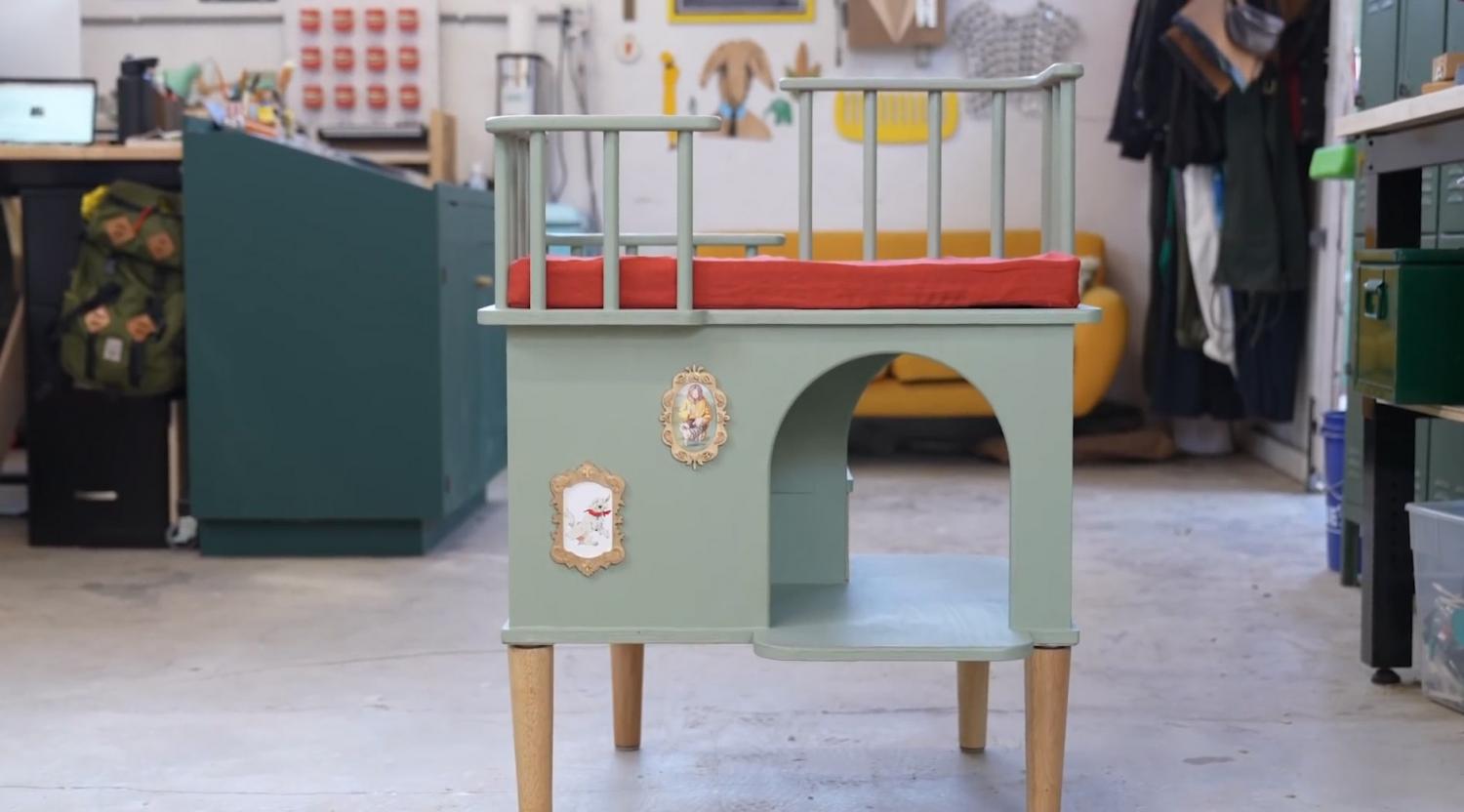 Source: Simone Giertz
The rear of the office pet chair has stairs for your dog or cat to easily get up and down the chair!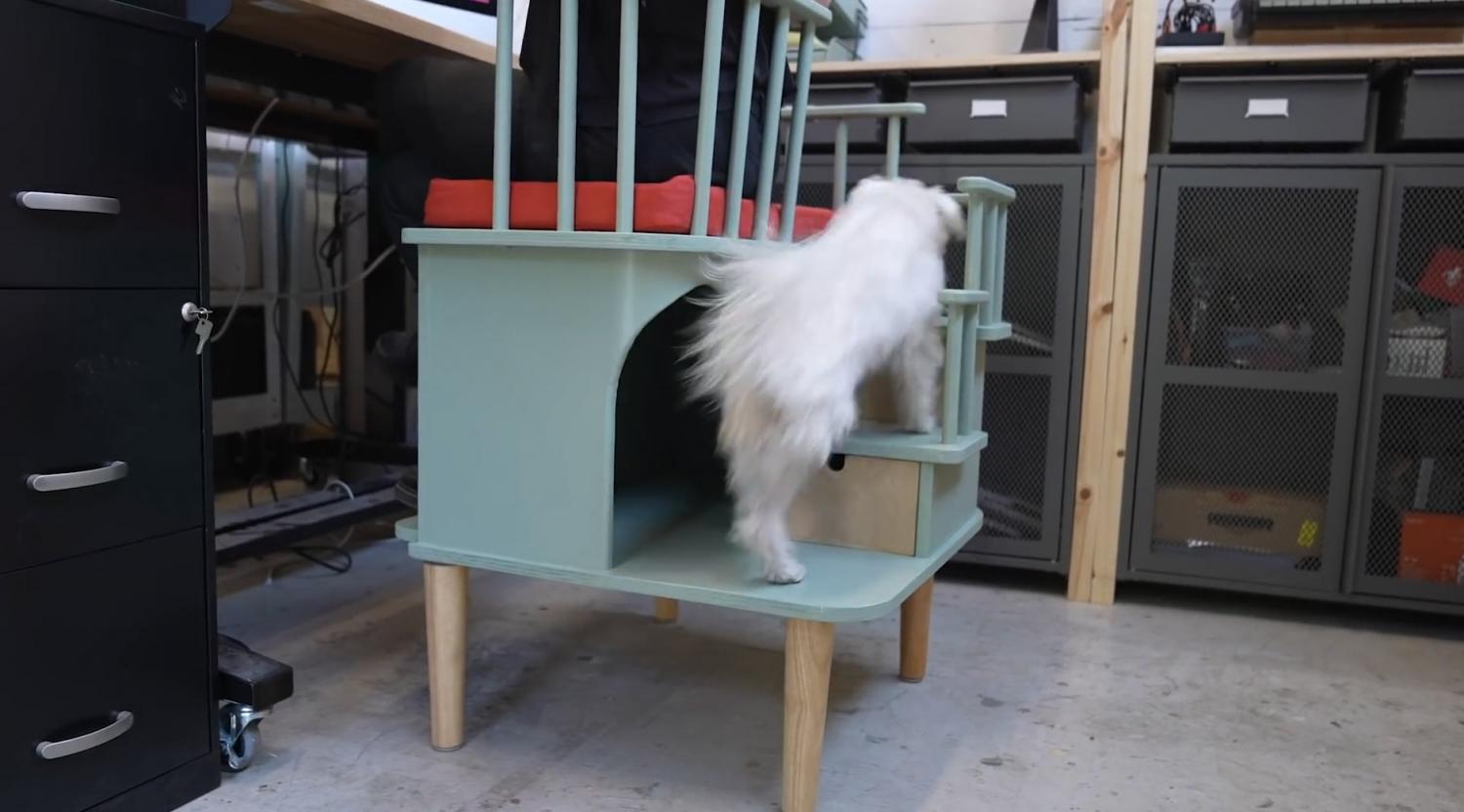 Source: Simone Giertz
If you have a needy dog or cat that just can't leave your side when working from home, you may need to create your own office chair with extra room to the side for your pet to snuggle!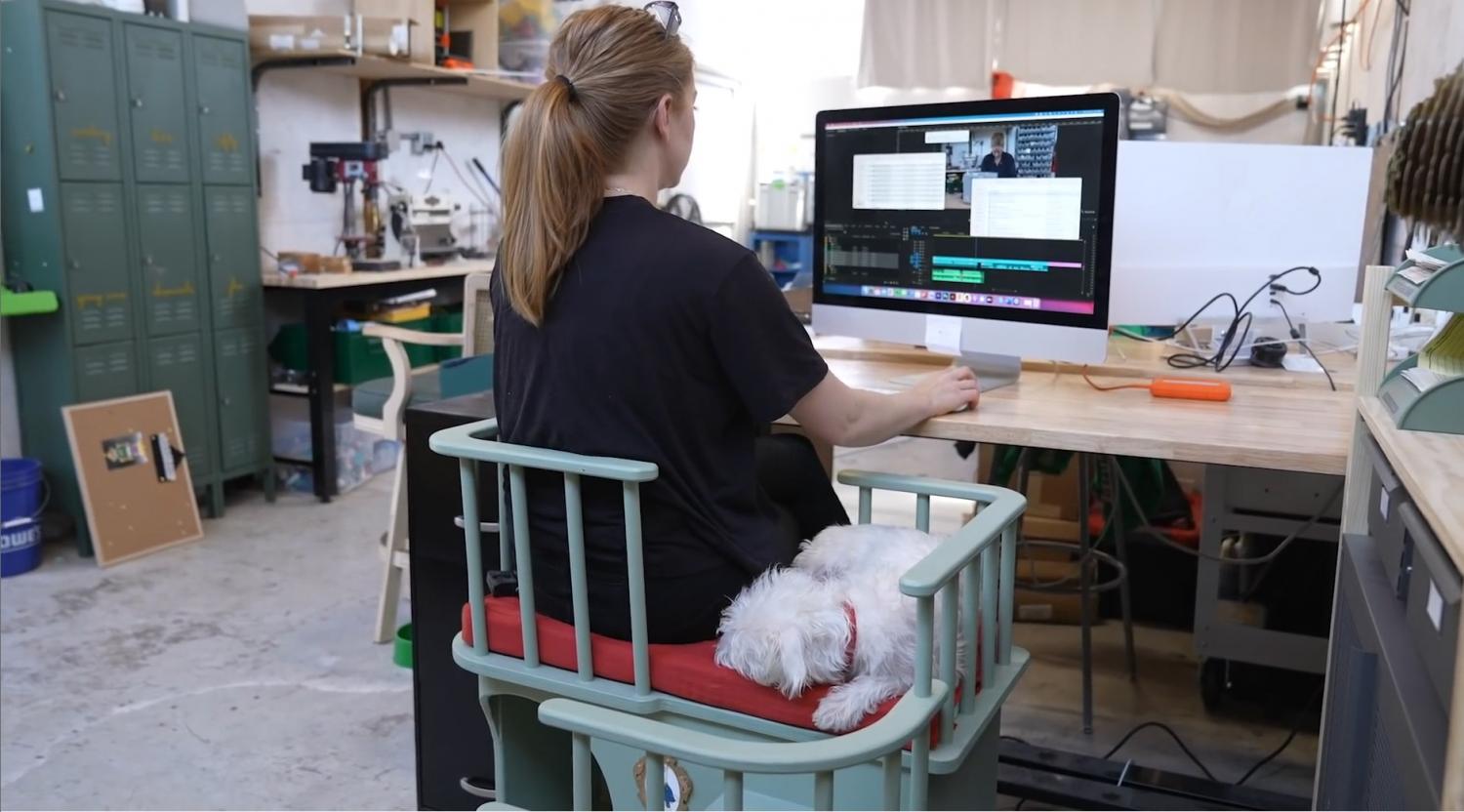 Source: Simone Giertz
Check out Simone's full video of her chair made for needy pets below!
Subscribe To Our YouTube Channel