Carry Around This Nano Morphing Folding Knife That Opens To Give You a Full Grip Knife
By Ryan on 05/31/2019 11:30 AM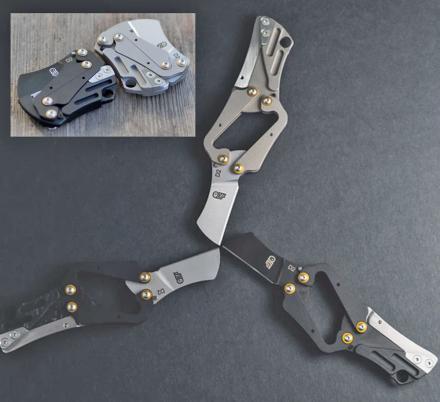 If you're a Boy Scout who always likes to be prepared you are probably also someone who carries around a pocket knife...you never know when you'll need to cut or whittle something. But a quagmire always arises - do I carry around a knife I can actually use (which usually means it will be a big bulky thing to carry around) or one that is small and easy to carry (which then means it's difficult to use since I can only use my forefinger and thumb to hold my tiny key-chain knife). With the Lyra you get the best of both worlds - a nano knife that is designed to be the smallest closed knife possible that folds out to a knife with a full size grip. This knife ensures you can actually use it when the time comes!
On a standard folding knife, the handle must be the same length as the blade or vice versa. The result is you can only use one or two fingers to grip the knife which makes them useless to cut anything but a piece of string. Thanks to the four bar mechanism on the Lyra folding knife, it can go from a mere 2 inches in length when closed and open up to a full 3.2 inch length handle (4.7 inches if you include the blade). This handle is large enough to allow for a full 4 finger grip!

This genius knife currently comes in silver or black and features a lanyard hole so you can attach this nano knife to your keys or anything else to ensure it's always there when you need it. Another great use for this knife - when open, it can be used as a bottle opener!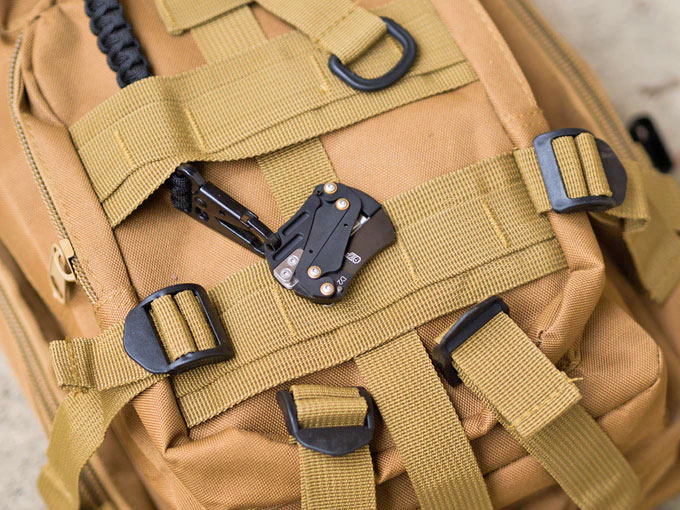 Tell Me About The Blade!
The Lyra comes with a Wharncliffe shaped blade that is designed for utility use. The blade also features a scoop along the top edge that acts as an ergonomic finger rest for better control and precision use of the blade...plus it looks cool! But the best feature of the blade is that it's made of super hard D2 tool steel which is one of the hardest and most durable blade steels available (if you're into steel hardness ratings...it has a hardness of 61 HRC). To help make the blade even more durable, it is DLC coated providing scratch resistant coating also found on high end military tactical equipment. The blade is 0.120 inches thick with a flat ground bevel design. This knife also has an ample sharpening choil so you can easily maintain the blade sharpness.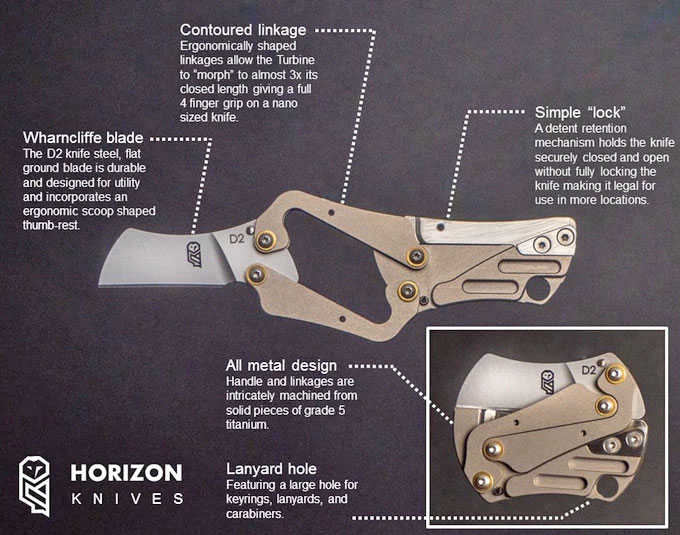 Thanks to the folding technology, the blade is completely protected when closed so you don't have to worry about your phone or other items in your pocket or bag being shredded.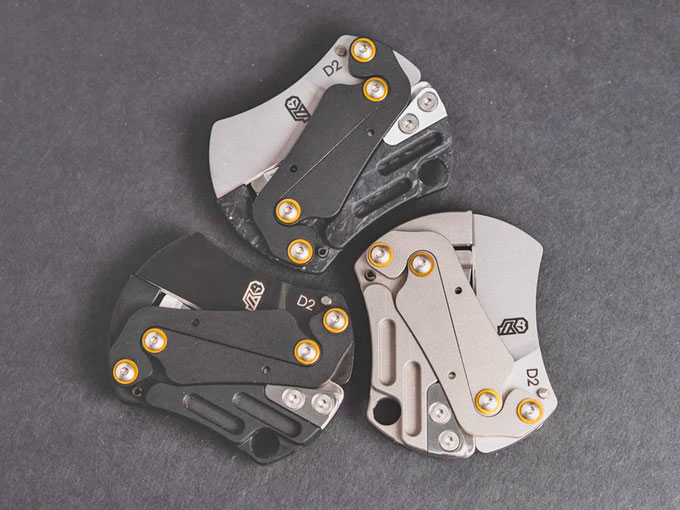 Check out this genius knife in action below!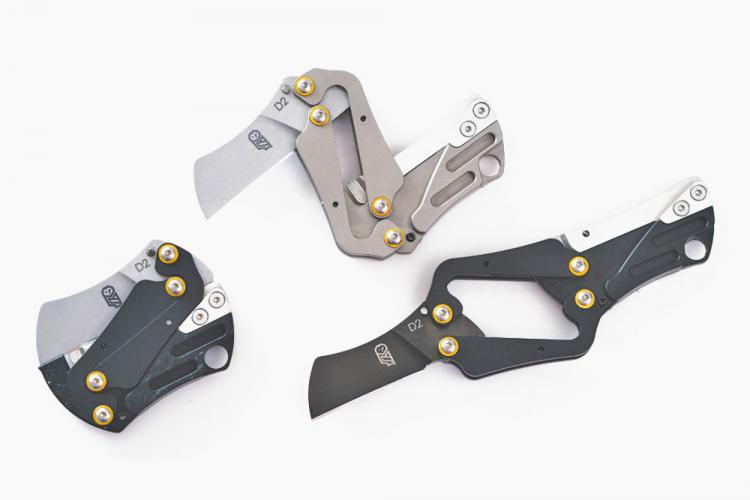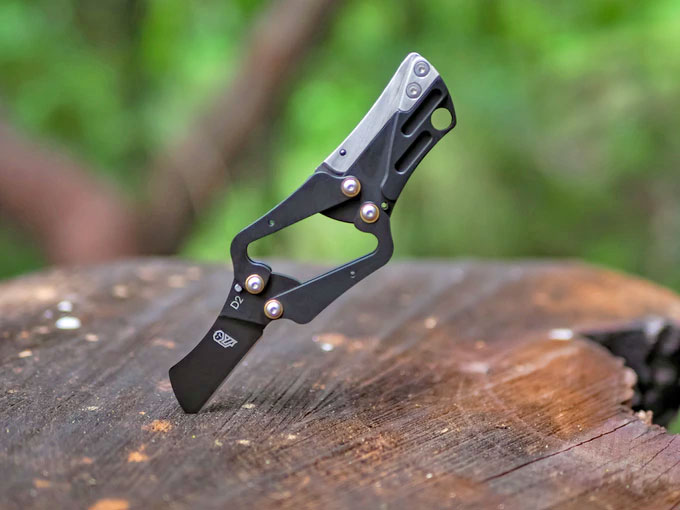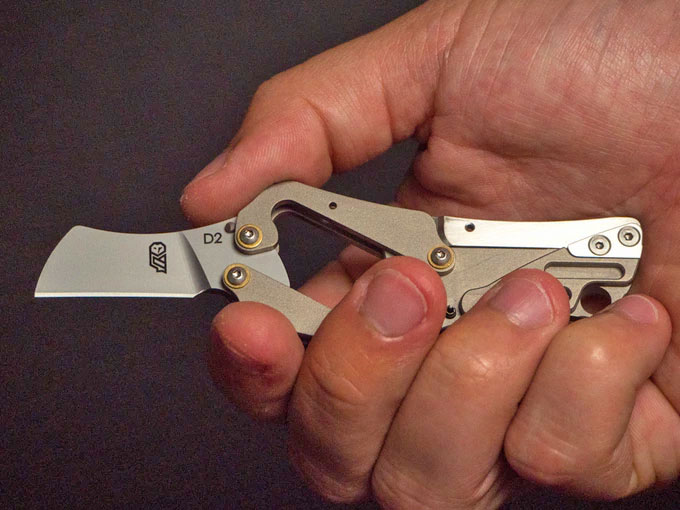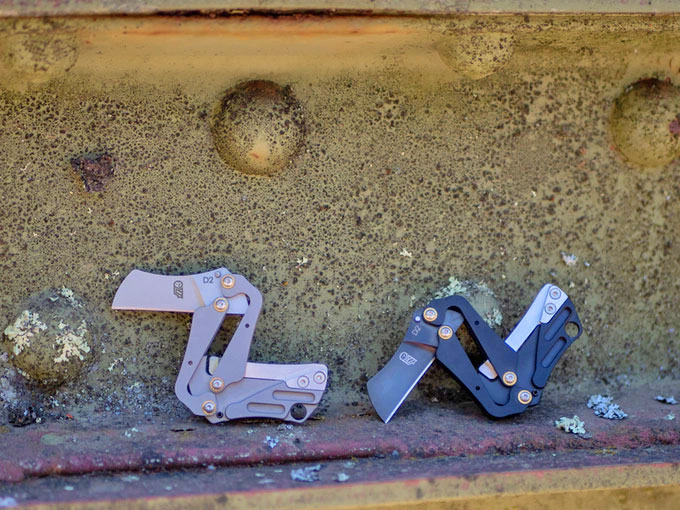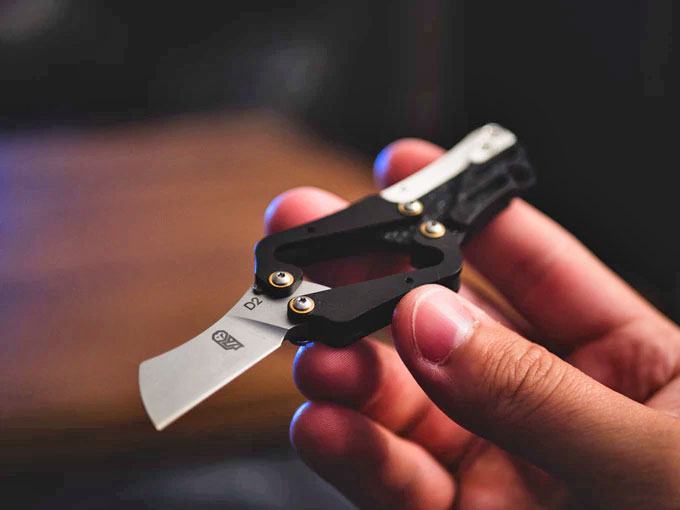 Subscribe To Our YouTube Channel