This Monsters Inc Portable Charger Looks Just Like a Scream Canister From The Movie
By Ryan on 03/08/2023 12:03 PM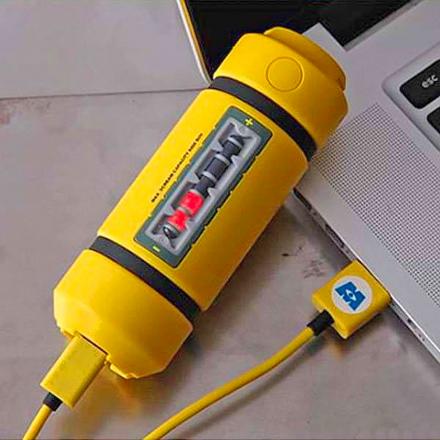 It's a great time to be a film buff. Not only can you stream thousands of movies with the press of a button, but you can fill your home with tons of crap that lets everyone know just how much you adore the silver screen. Do you love "The Shining"? Why not throw one of these terrifying Jack Nicholson bookends onto your shelf? Do you find yourself constantly telling strangers that "life is like a box of chocolates"? Then slap one of these Forrest Gump wiper blade attachments on your car! Hell, I can't even count all the Star Wars products we've seen over the years.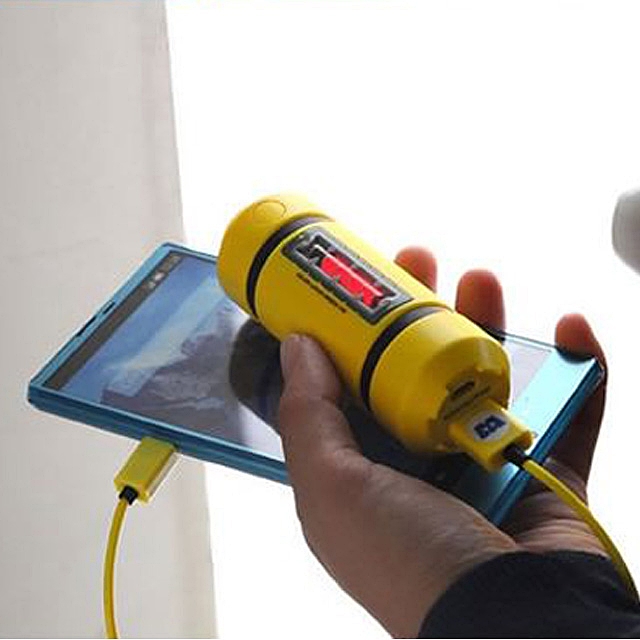 But one thing we haven't seen is a product that celebrates the hilarious world of Monsters, Inc. Allow me to introduce you to this portable battery that's shaped like one of the scream canisters from Monsters Inc! In the 2001 film, the screams of human children are stored in cylindrical containers only to be processed and turned into energy later on. The Scream Canister portable charger is designed to look just like the canisters in the film!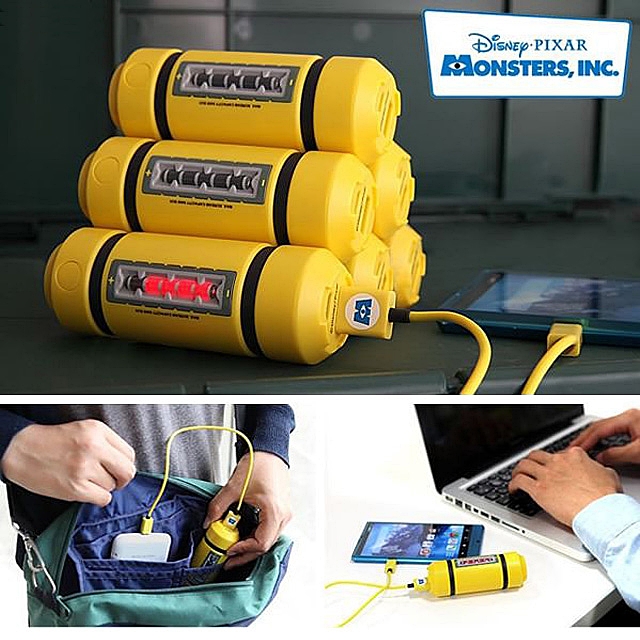 The best part is that the Monsters Inc battery pack will show you the level of the actual battery with LED lights just like the real scream canisters from the movie!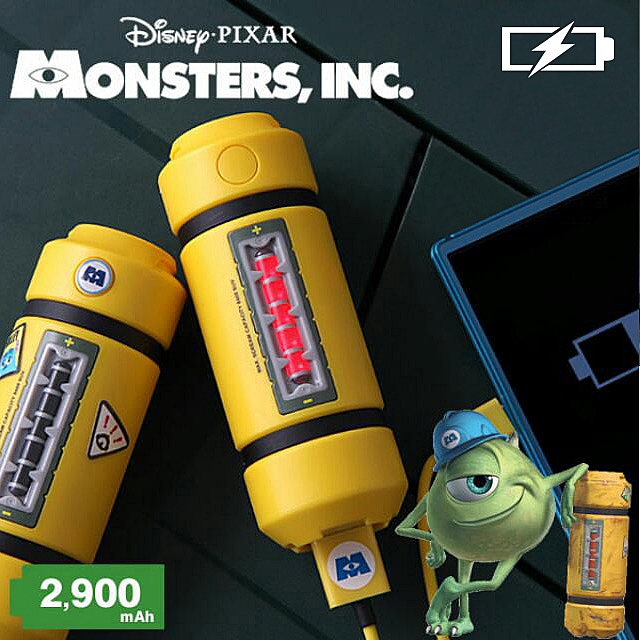 The Monsters Inc scream canister charger features a built-in 2,900 mAh lithium-ion battery, which should charge most smart phones at least 1.5 times over!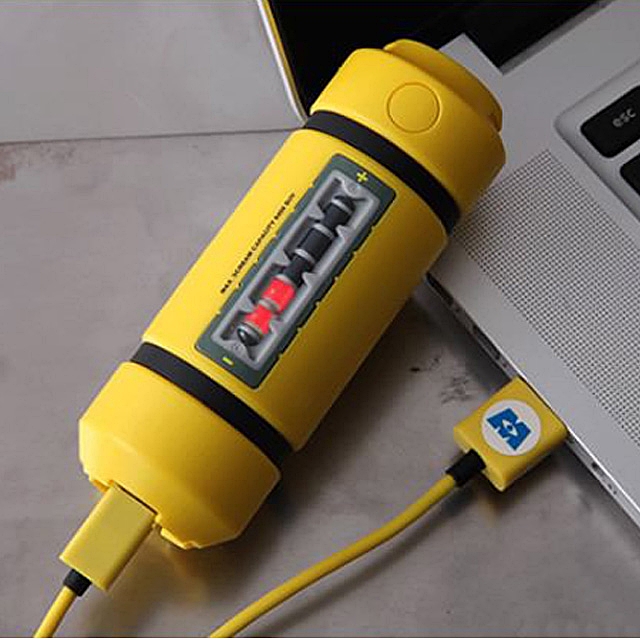 The Monsters Inc portable charger even comes with a bunch of stickers that are relevant to the movie which you can place on the charger!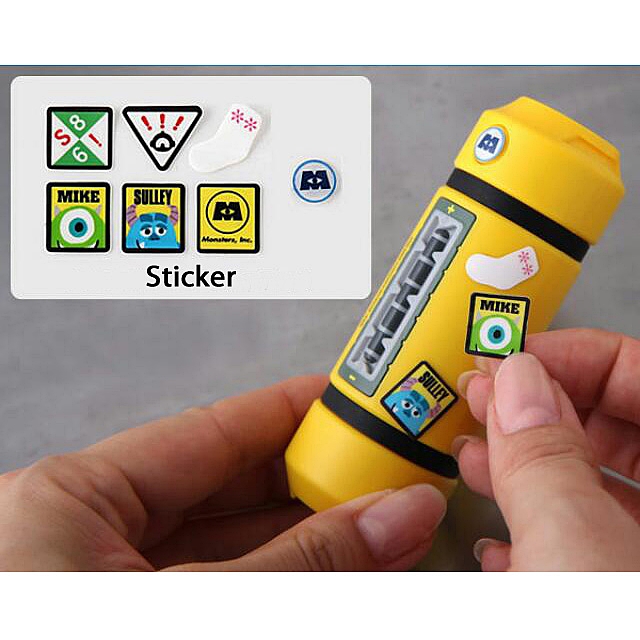 The geeky Pixar power bank is powered with a micro-usb connection, and sends power out to any device connected to the USB port.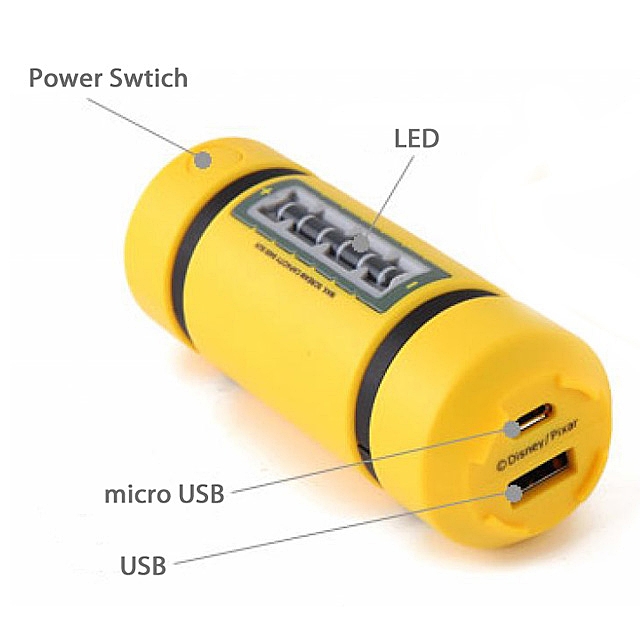 The Monsters Inc portable charger comes with 1 scream canister, along with 1 micro-usb cord to charge the battery.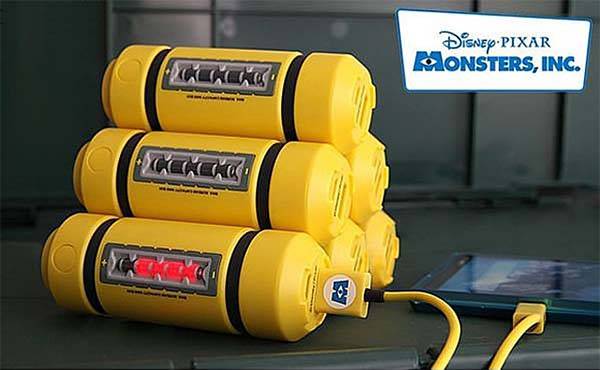 There's also a Monsters Inc Scream Canister water bottle if you still can't get enough Pixar in your life!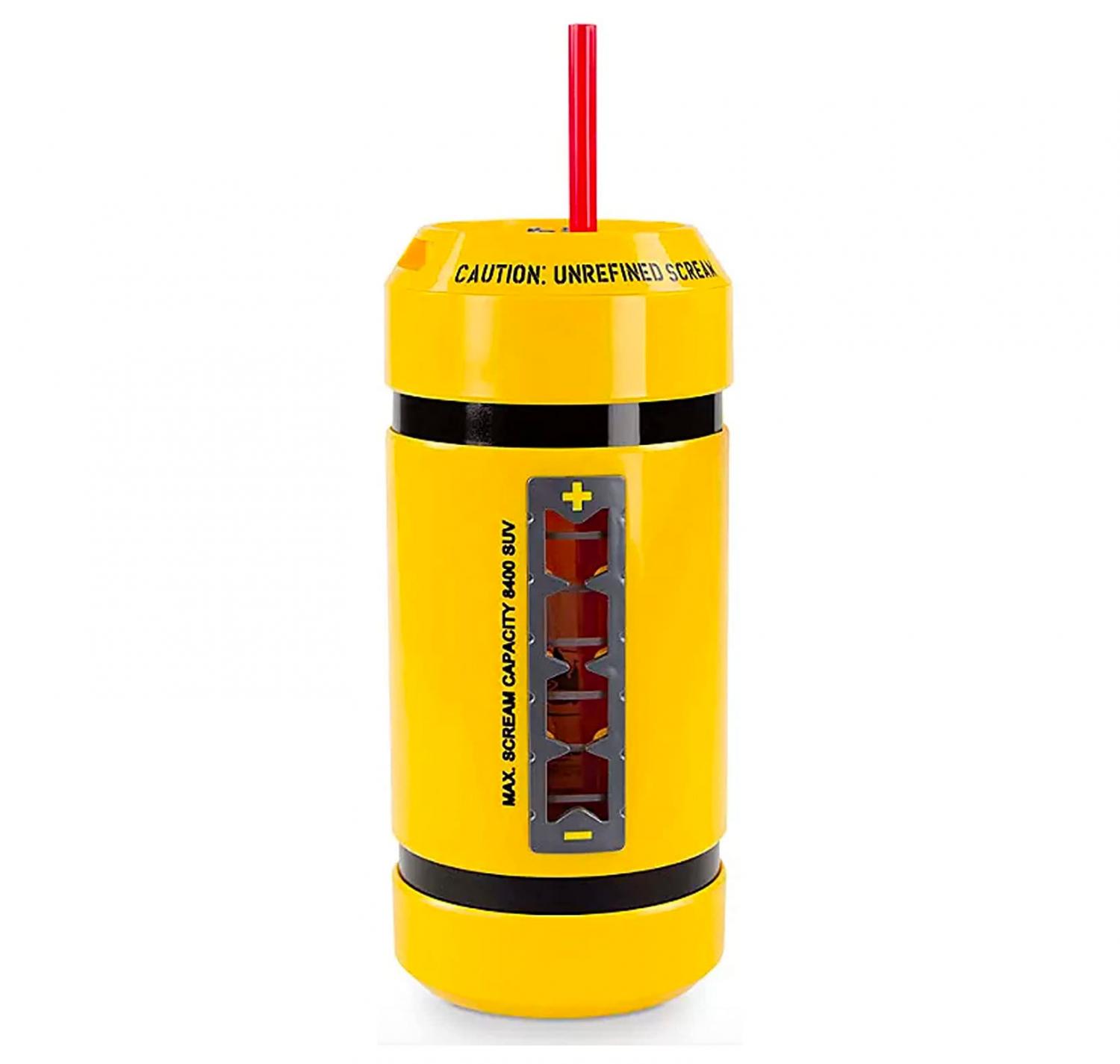 Manufactured by the folks at the official Disney Theme Park and Resorts headquarters, this hilarious water bottle has a double wall construction so your drinks stay cold and a reusable straw so you aren't hurting any baby sea turtles with those plastic single-use straws. Simply press the red button at the top of the bottle, twist the lid and enjoy the wonderful sound of screaming children. Press the red button again and the Scream Canister will go silent.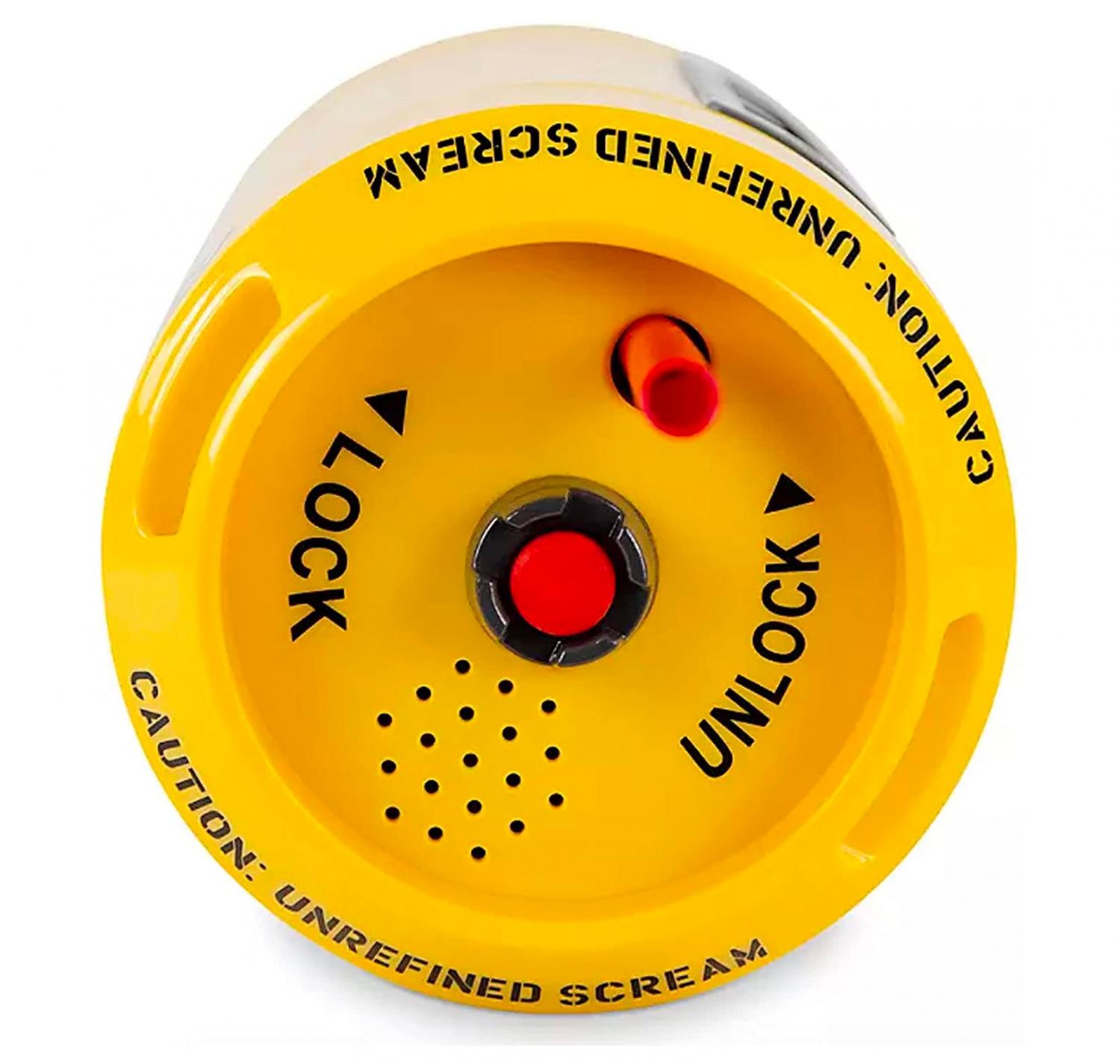 The plastic Disney water bottle holds 16 ounces of water, and the purchase includes three AAA batteries so you can start annoying people with the sounds of screaming right away. The water bottle is 10.25 inches tall and 3.5 inches in diameter.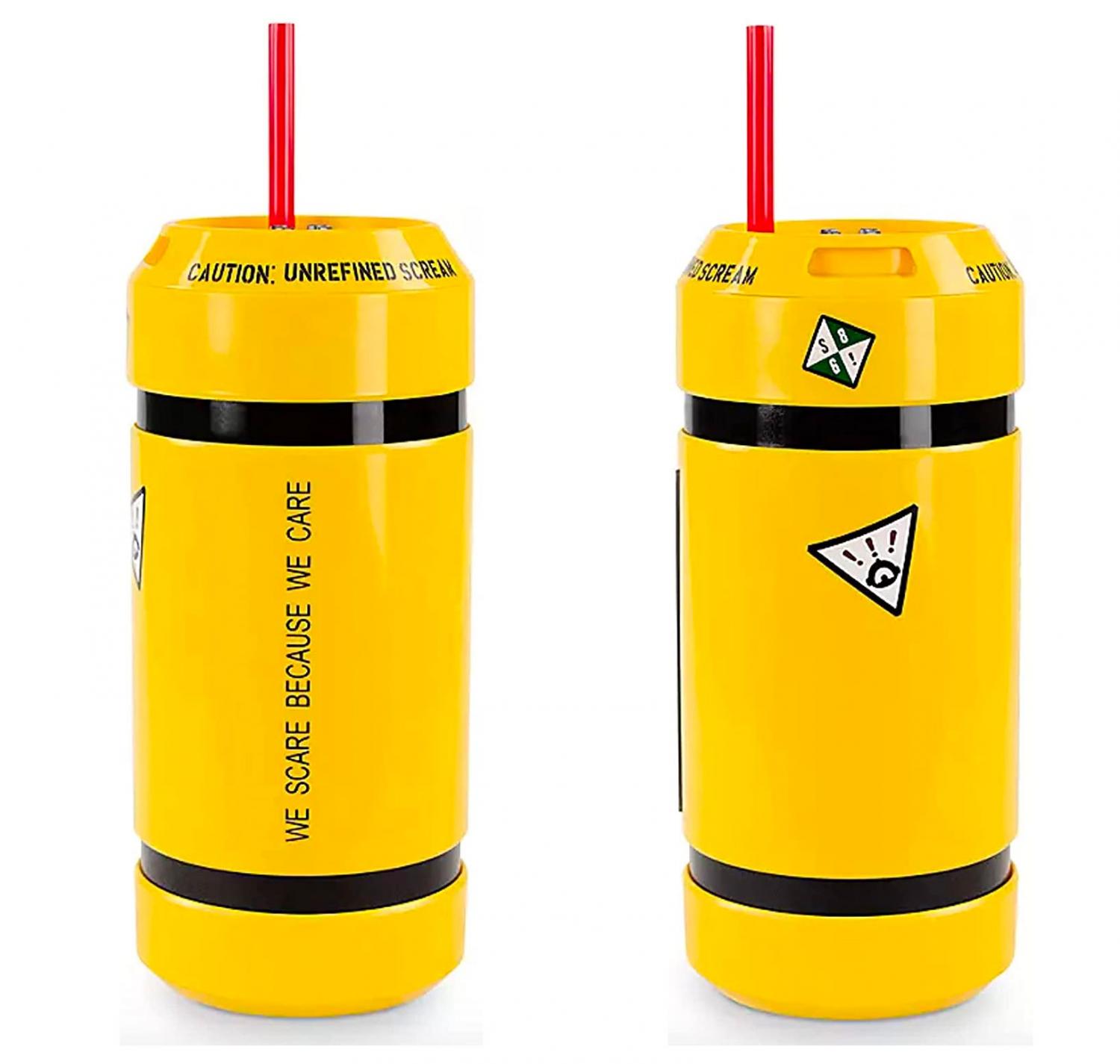 You can snag one of these hilarious Monsters Inc scream canister portable batteries from Etsy for around $53 bucks! Check out the Monsters Inc Portable Charger in action via the video below!
Subscribe To Our YouTube Channel