This Mini Jumbotron Is a 4 Sided TV You Can Mount In Your Man Cave For Ultimate Sports Watching
By Ryan on 09/01/2022 11:11 AM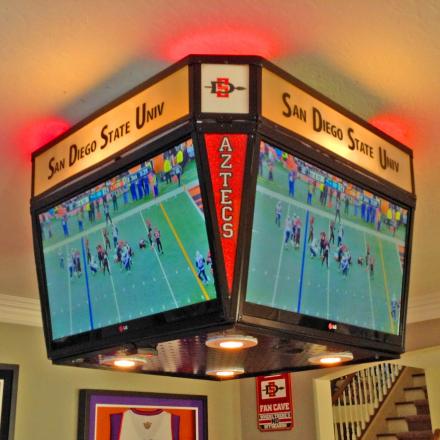 If you're a sports fan, you know how important it is to catch every moment of every game from your favorite teams. While TVs offer about as much as most sports fans need, others may require additional screens for multiple games, and/or other trinkets to help you get in the spirit when game time comes. One classic that we all wish we could take home with us is the JumboTron or a giant set of screens that often hangs above sports arenas.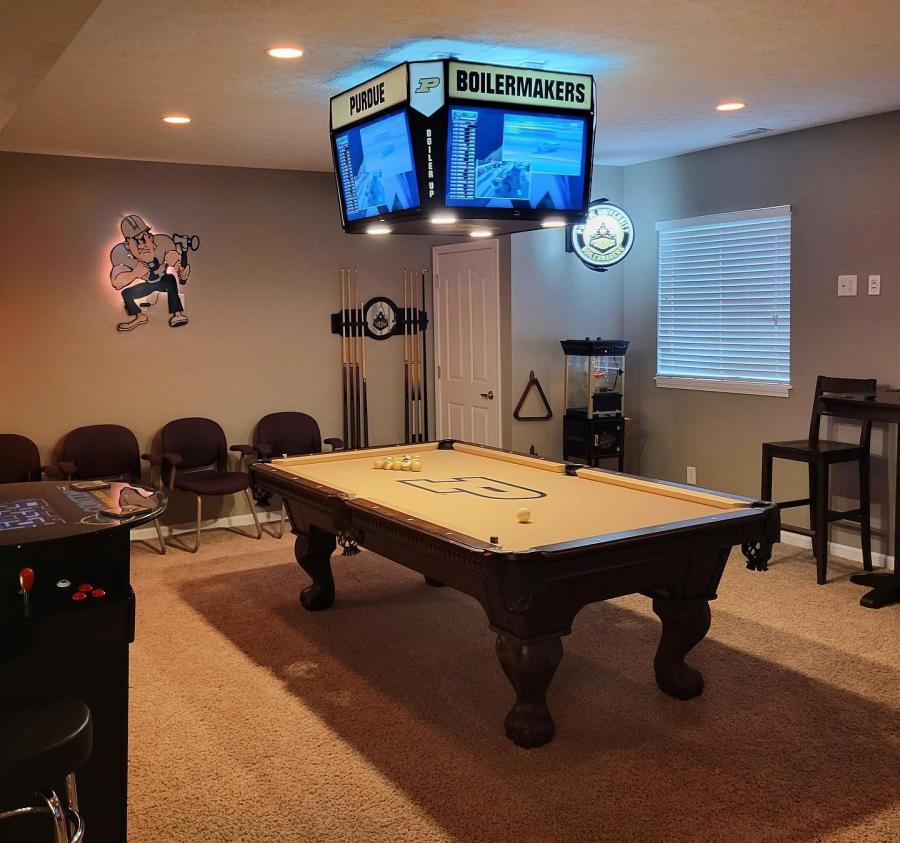 Credit: MiniJumbotron
And now, you can take the JumboTron home with you!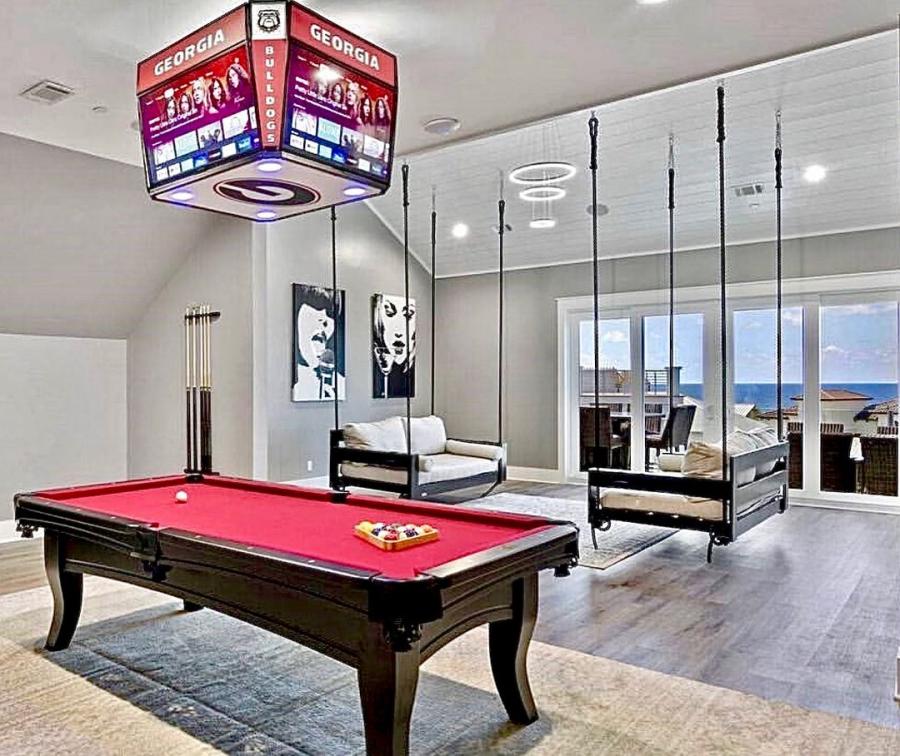 Credit: MiniJumbotron
This miniature JumboTron is an excellent option for any sports fans looking to improve their watching experience at home, in the office or elsewhere. It's a perfect addition to any sports-themed man cave, instantly centering onlookers on the team of their choice.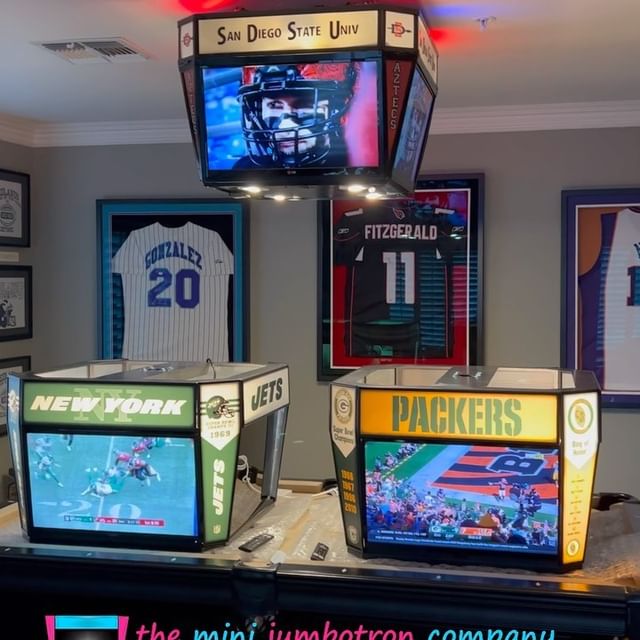 Credit: MiniJumbotron
The mini JumboTron is made with four TV screens, featuring a decorative, themed housing to hold them all. It looks just like a real JumboTron you'd see at hockey, basketball and other sporting event games, but it's much smaller to accommodate your space.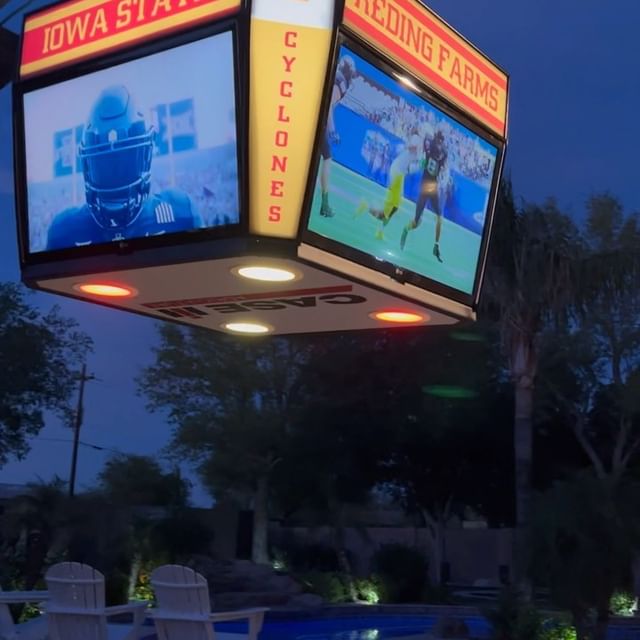 Credit: MiniJumbotron
The JumboTron can be made to have all four screens play the same thing with a four-way HDMI splitter, or you can have them playing different things with multiple streaming devices, sports stations or smart TVs.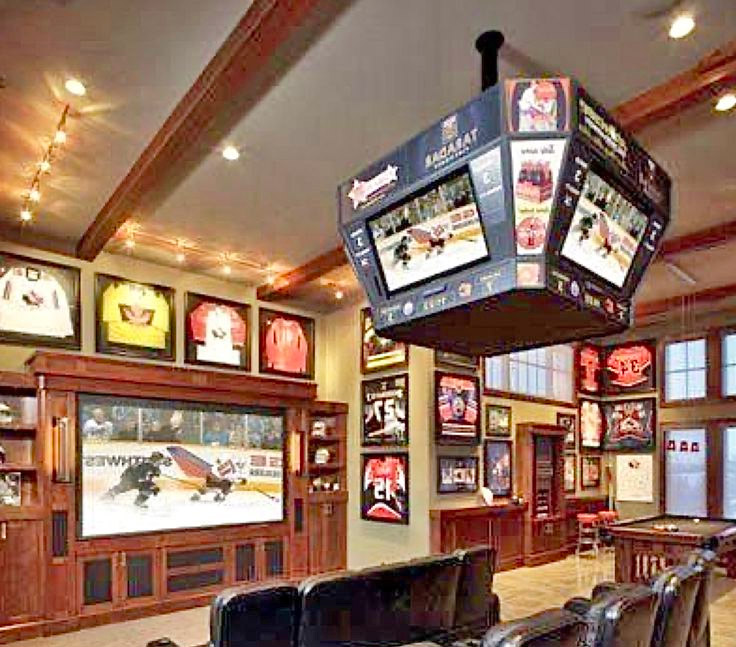 The mini JumboTron is offered in two different TV sizes. You can either buy what the company calls the "MicroTron," a mini JumboTron made for 24-inch TVs, or the "MacroTron," which is made for 32-inch TVs.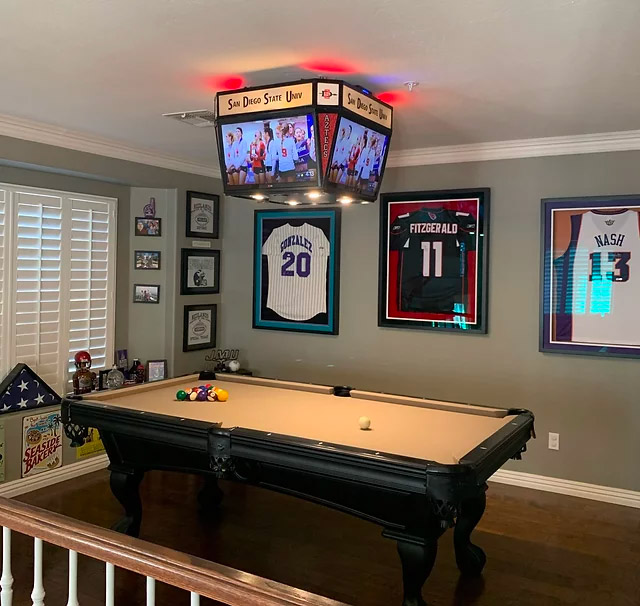 Credit: MiniJumbotron
On why the mini JumboTron was first conceptualized, founder Mike Bihlmeier said he was looking for the perfect item to hang above his pool table in his man cave.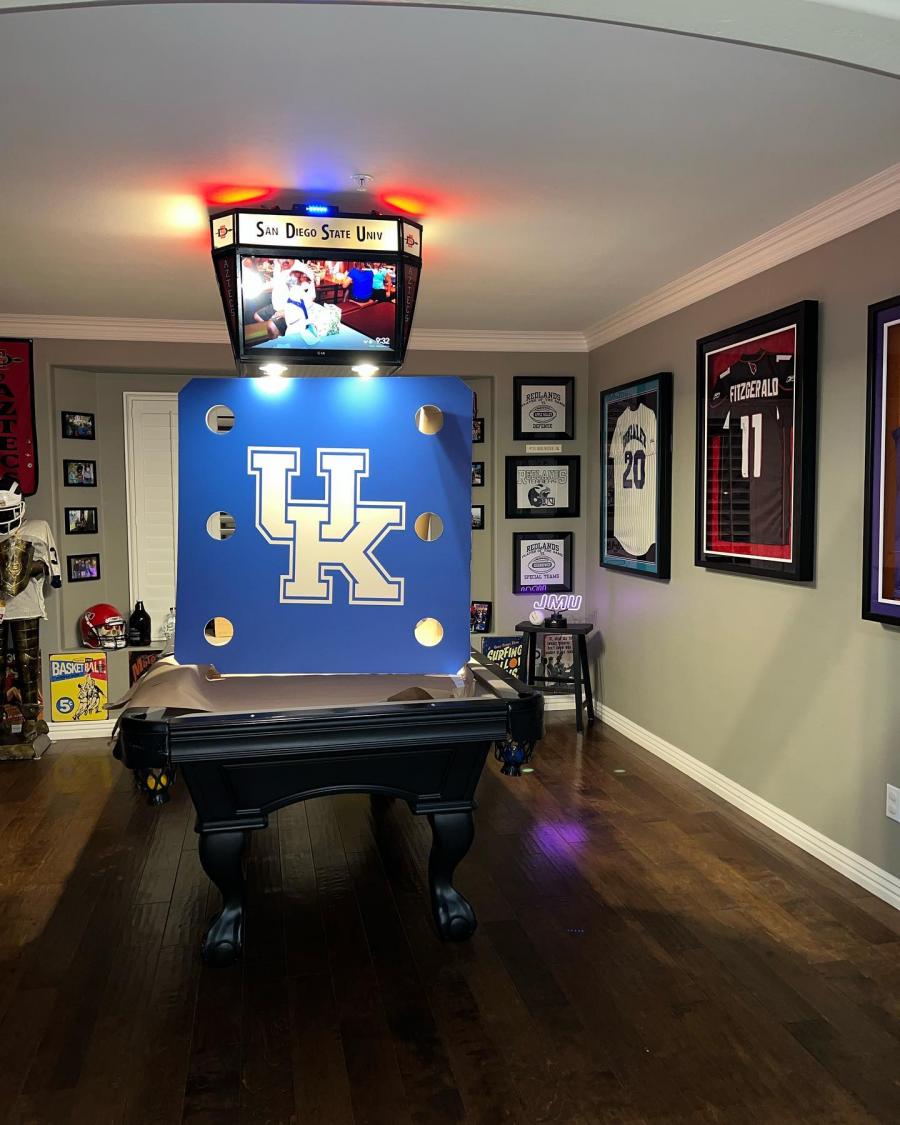 Credit: MiniJumbotron
When he thought a JumboTron would be perfect, but couldn't find one made for households online, he tried making one himself and shared the process to TikTok where he received some attention for his design. Finally, he created the Mini JumboTron company.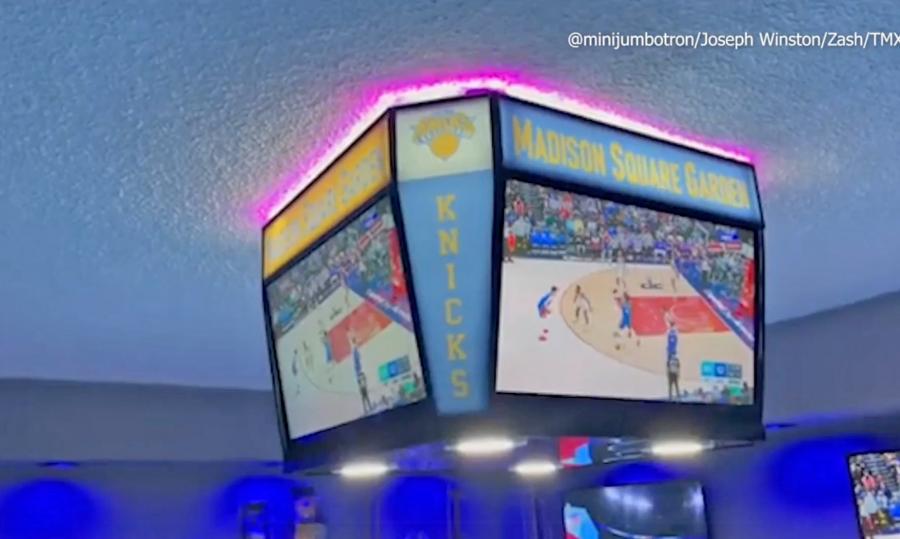 Credit: MiniJumbotron
In addition to selling the mini JumboTron outright, Mike and the company offer plans for a do-it-yourself miniature JumboTron at a much lower price. The purchase of the DIY JumboTron guide comes with an instructional video and complete plans for building the unit yourself.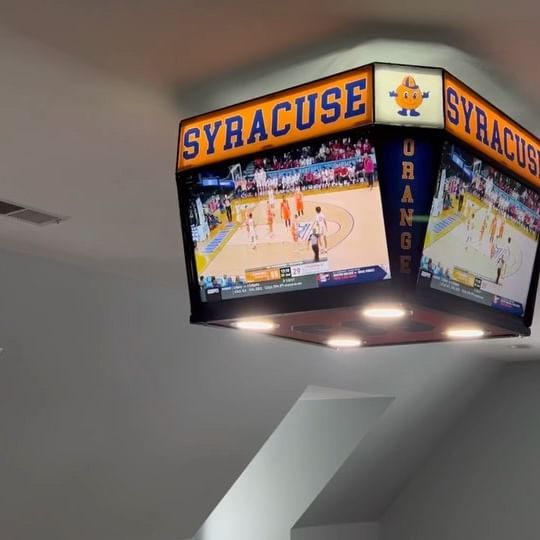 Credit: MiniJumbotron
To make the Mini Jumbotron yourself using the DIY version, the company says you'll need a handful of tools, which include:
Two adjustable wrenches
Phillips screwdriver
3/16-inch allen hex key
Drill
Miter
Circular or oscillating saw
Plexi-glass cutter or oscillating saw
Wire stripper
Cutting pliers
Heat gun
1/4-inch drill bit
1-inch wood spade boring bit
4-inch hole saw
1 7/8-inch hole saw
Gorilla glue
Utility knife
Spray bottle with water and a splash of dish soap
Lint-free cloth
Scissors
Tape measure or ruler of at least 36 inches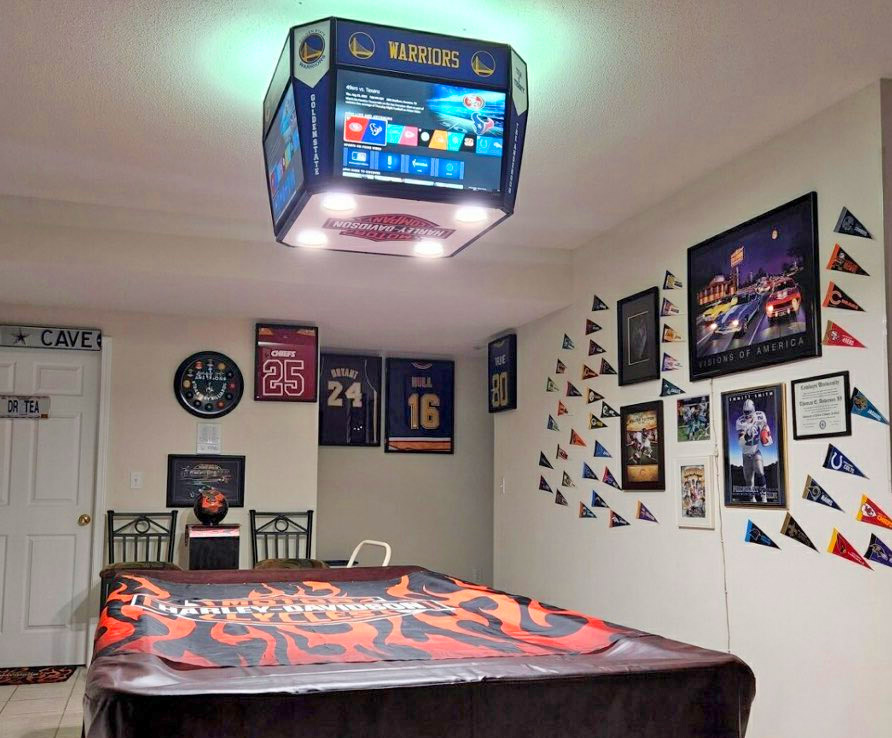 Credit: MiniJumbotron
Other potential additions to your man cave worth considering include these beer can track lights, this retro arcade machine or the baseball bat whiskey decanter for fans of America's favorite pastime.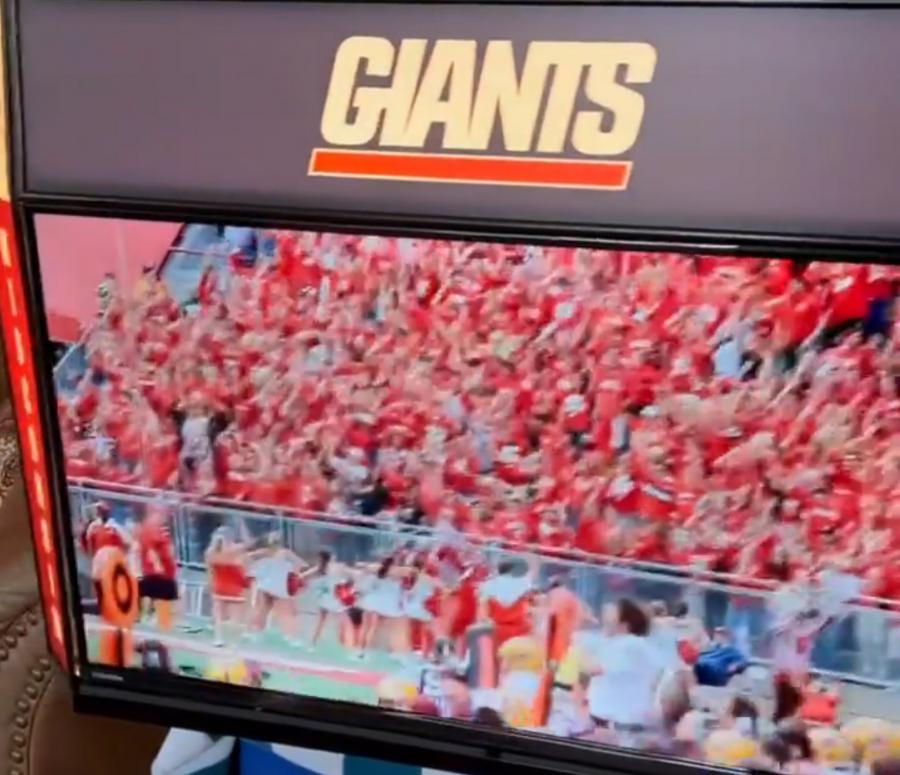 Credit: MiniJumbotron
The mini JumboTron company is based out of Peoria, Arizona, and the shop says it has a lead time on delivery of about five weeks.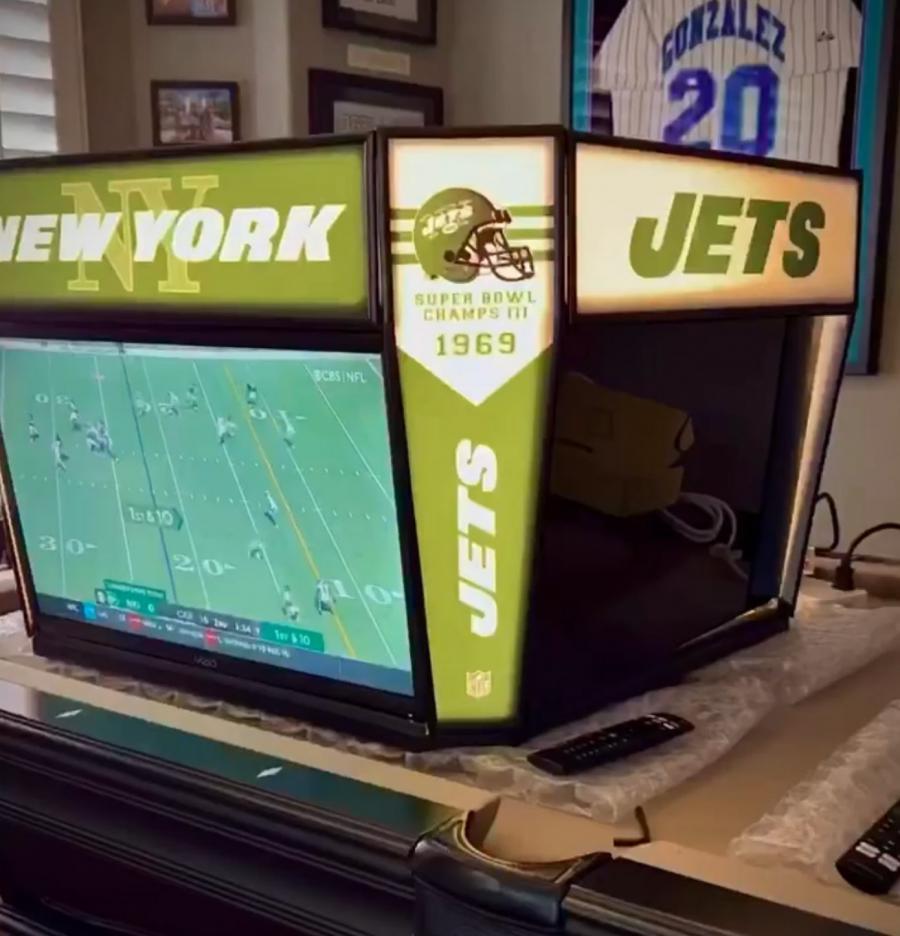 Credit: MiniJumbotron
No matter what kind of sports fan you are, you and your guests are sure to appreciate having a mini JumboTron in your house.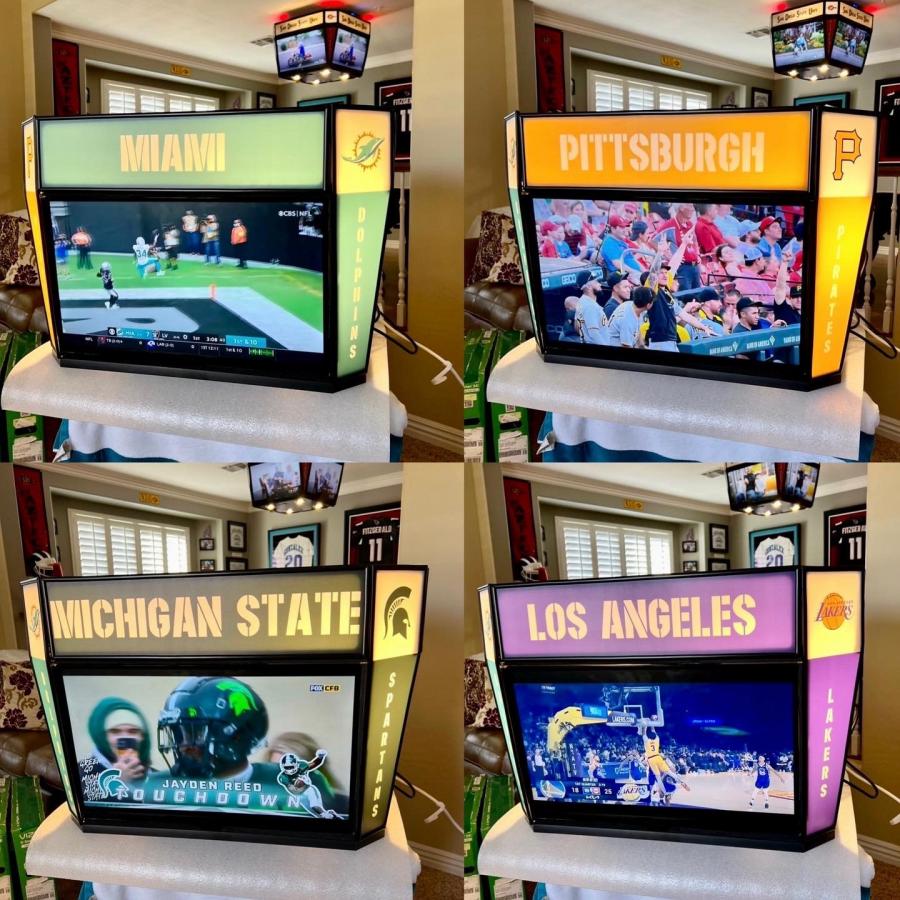 Credit: MiniJumbotron
The mini JumboTron will expand your TV viewing angles significantly, so you can finally have all the fellas over without having to sit next to Brian, that one Yankees fan that Pat always brings.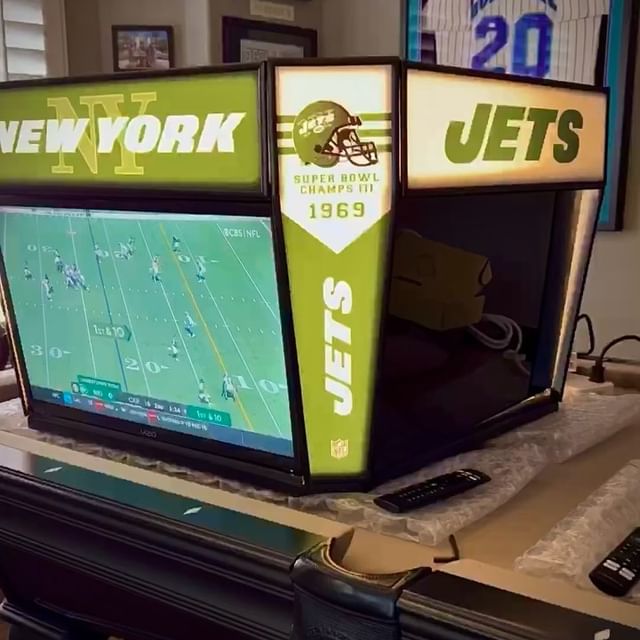 Credit: MiniJumbotron
You can buy the set of DIY plans for the mini jumbotron from their website for around $29 bucks!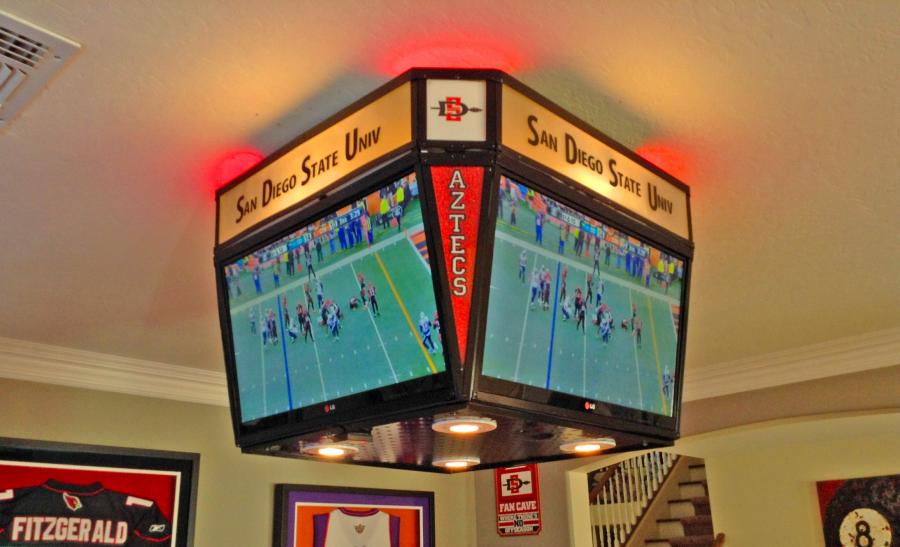 Credit: MiniJumbotron
Additionally, you can buy the 24-inch MicroTron mini JumboTron for $2,950 bucks! Get it here!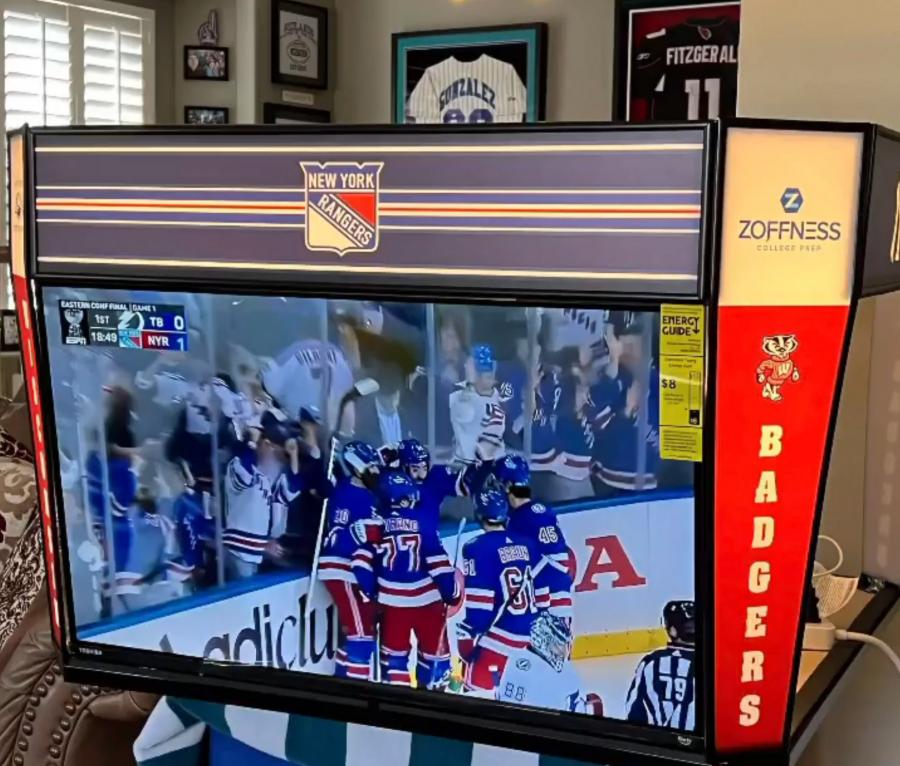 Credit: MiniJumbotron
...or the 32-inch MacroTron mini JumboTron for $3,650! Get it here!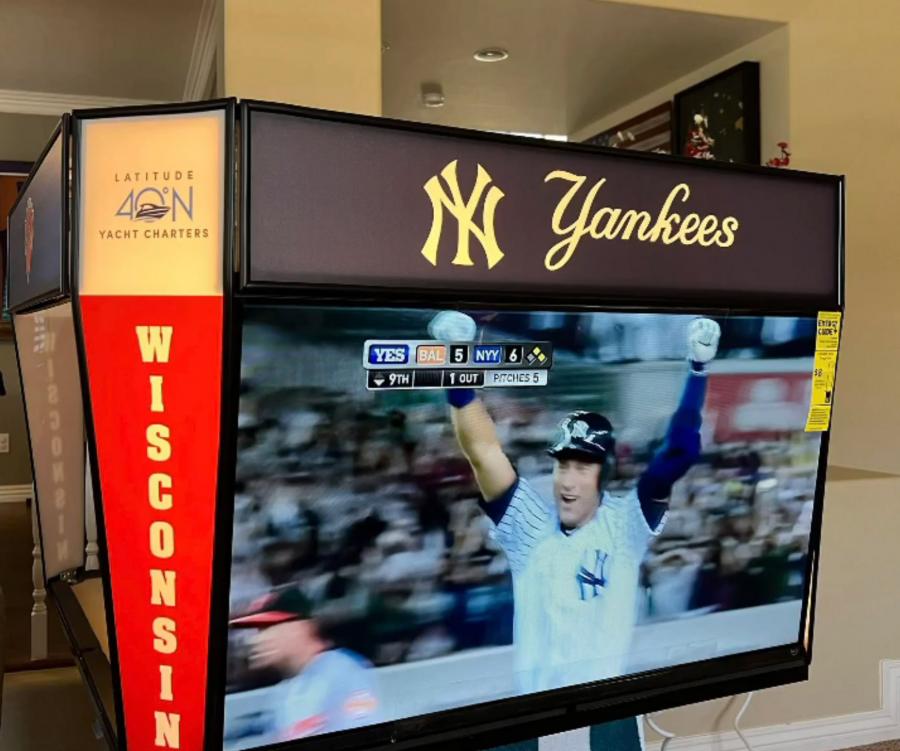 Credit: MiniJumbotron
And yes, you can even get an outdoor version of the mini jumbotron as well than can withstand the elements!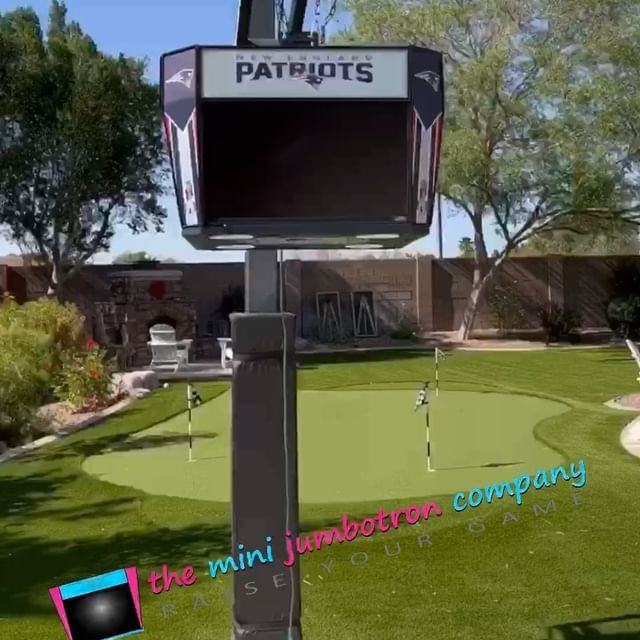 Credit: MiniJumbotron
Check out the mini jumbotron in action via the video below!
Subscribe To Our YouTube Channel