Tentsile Tree Tent Lets You Camp In The Air
By Ryan on 06/08/2016 6:41 AM (Updated: 02/21/2019 11:59 AM)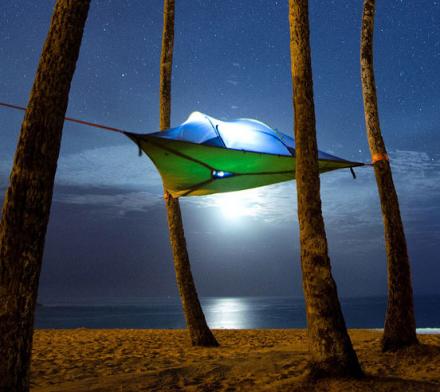 There's nothing quite like camping. Laying on the ground with a 1/2 inch sheet of foam between you and the dirt. How much better would it be if you could camp with the comfiness of a hammock without the slouched back that will leave you with scoliosis after a few uses? The Tentsile is a hammock-like tent that will hold up to three people up in the air by connecting it to three trees. Unlike a hammock that will leave the middle of your body drooping, the Tentsile is connected to all three corners of the tent and connecting in the center keeping your body much more level along with the buoyancy and comfort of a hammock.
Essentially a tree-house that you can take anywhere, the Tentsile tree tents remove you from the cold, hard, and sometimes wet ground that you would normally sleep on when using a regular tent. Plus it offers increased protection from the creepy crawlies that might sneak into your tent while on the ground like snakes, spiders, bugs, and possibly even bears.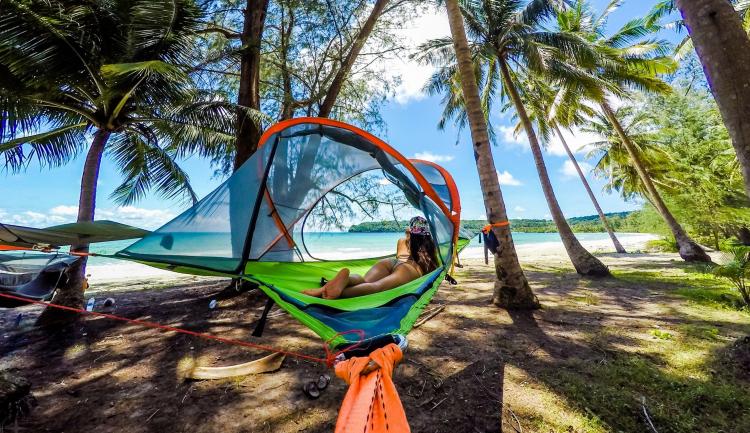 The Tentsile hammock tents are able to sleep a total of three people (one on each side of the triangle), features a removable waterproof polyester fly sheet that drapes over the tent to protect you from the weather, is able to be set up in just 15 minutes, can be stacked on top of one another if you have more than 1 hammock tent, and will come in a few different colors to choose from.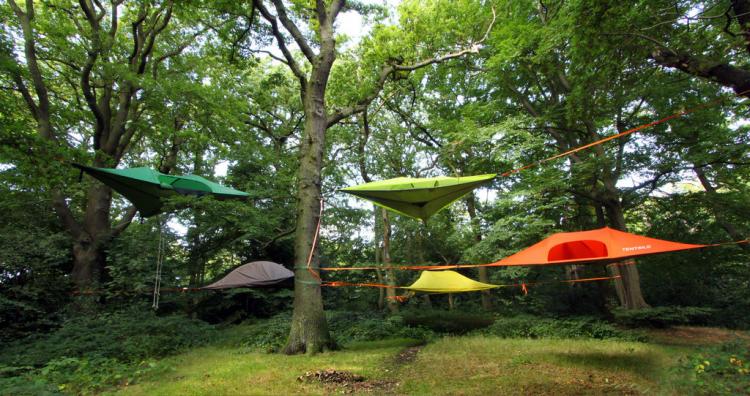 With each tree tent sold, Tentsile will plant three trees to help in the reforestation process.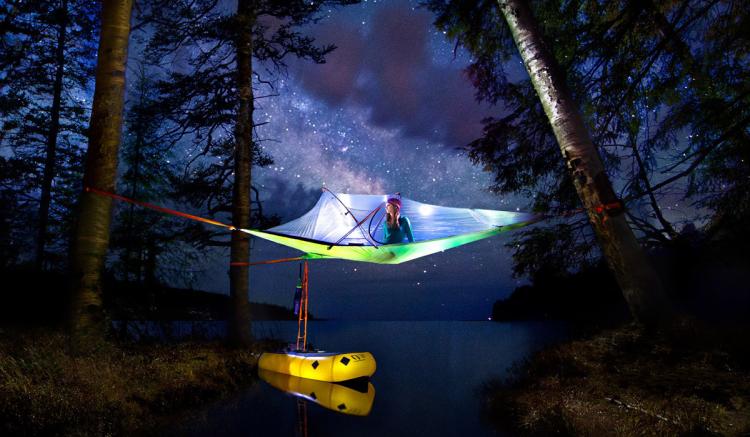 Check out the Tentsile hammock-like tree tents in action via the video below.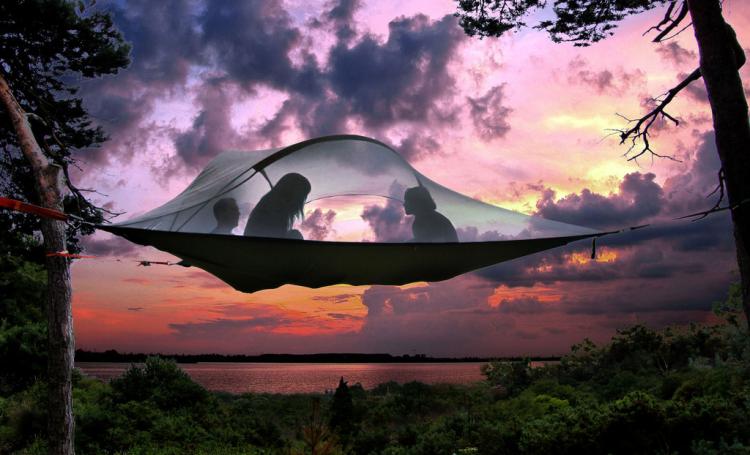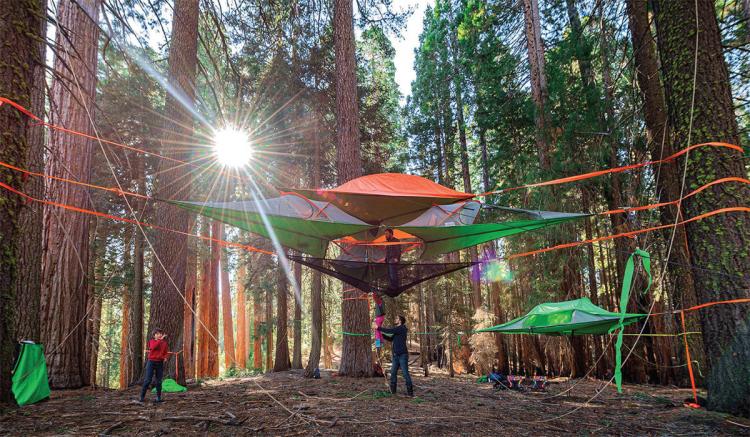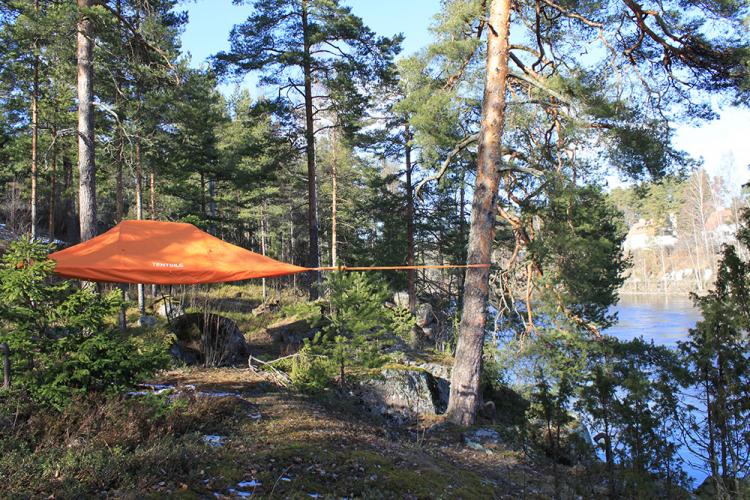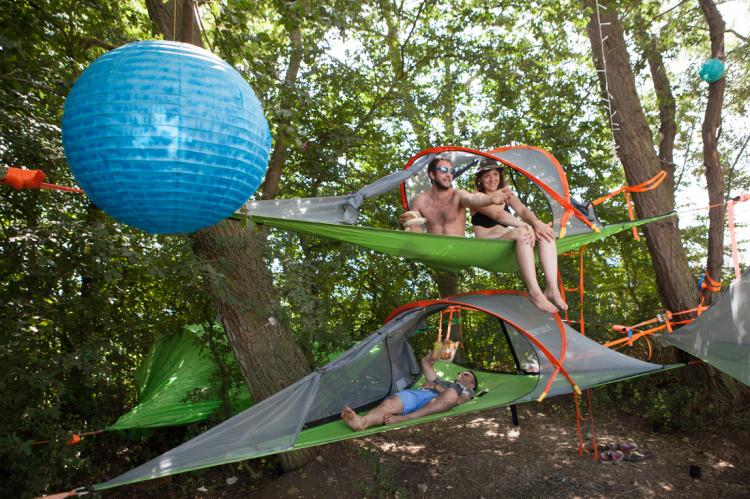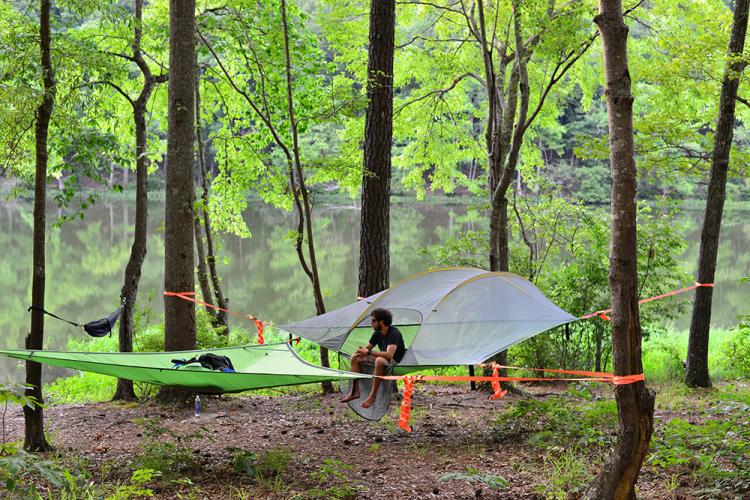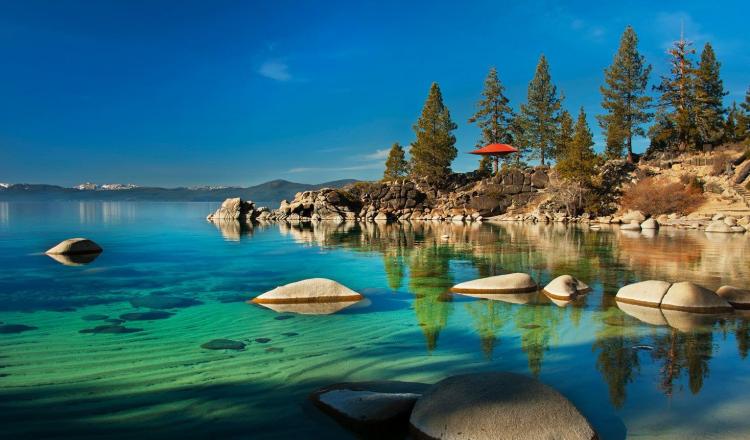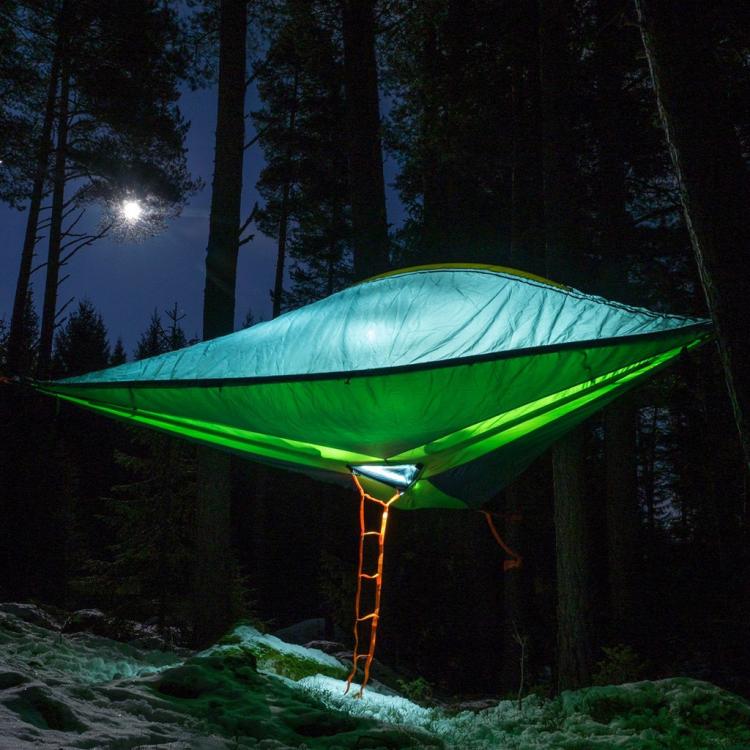 Subscribe To Our YouTube Channel