This Lightweight Inflatable Climbing Pod Lets You Sleep On The Side Of a Cliff
By Ryan on 07/21/2022 9:32 AM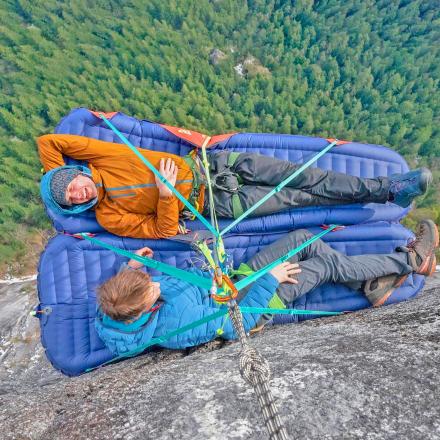 What is the most annoying thing when your climbing Grade VII walls? It's not the scenery or breathing in the fresh air from way up there...it's lugging around your heavy portaledge and sleeping mat. The G7 POD has fixed this most irritating part of climbing by designing a new light weight (just 3.3 pounds) four-season insulated inflatable ledge that will replace the traditional single framed portaledge (which are usually about 16.5 pounds) and sleeping mat.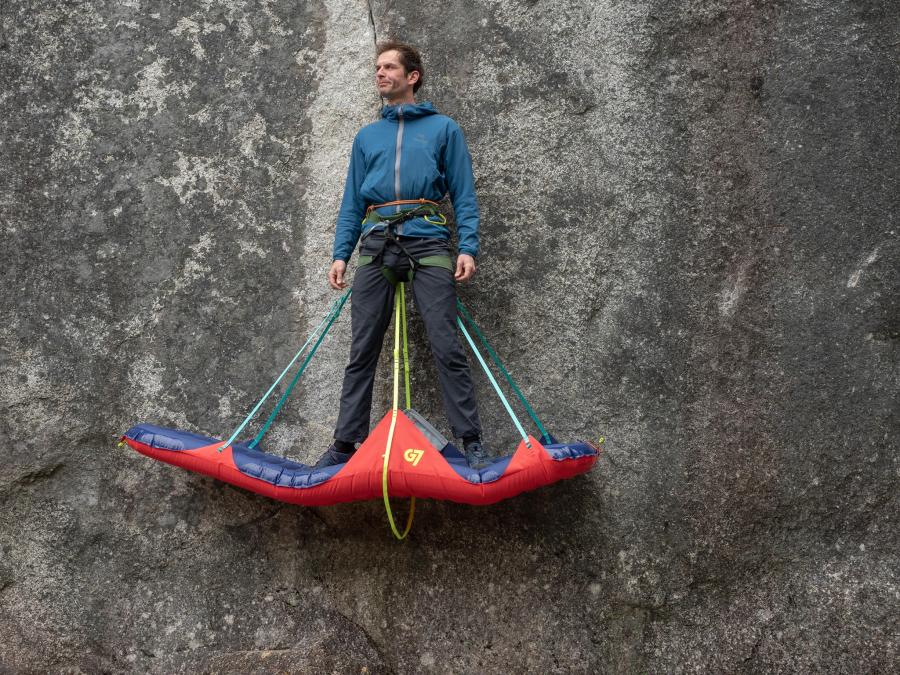 You'll be setting new personal records thanks to the lighter load when you use the G7 POD.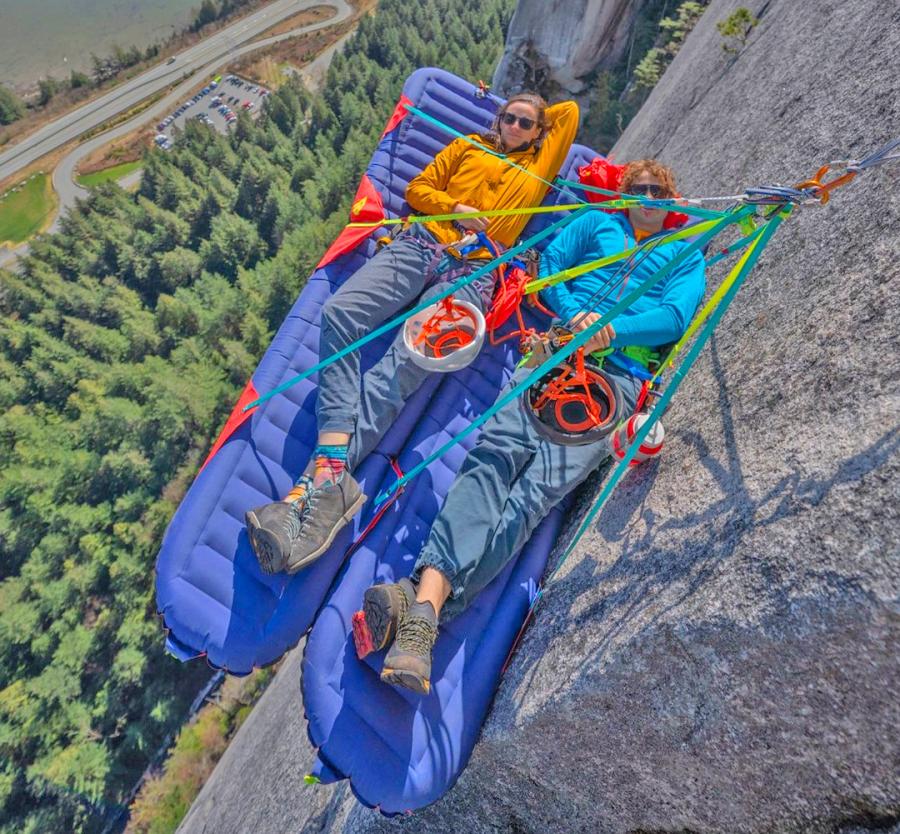 When packed away, this 3.3 pound climbing pod is a mere 16 x 8 x 6 inches in size so it's not only lightweight but it's also an easy to transport size - saving room for important items like snacks and water. When fully inflated its 84 x 30 inches provides a roomy rest for even the biggest of climbers.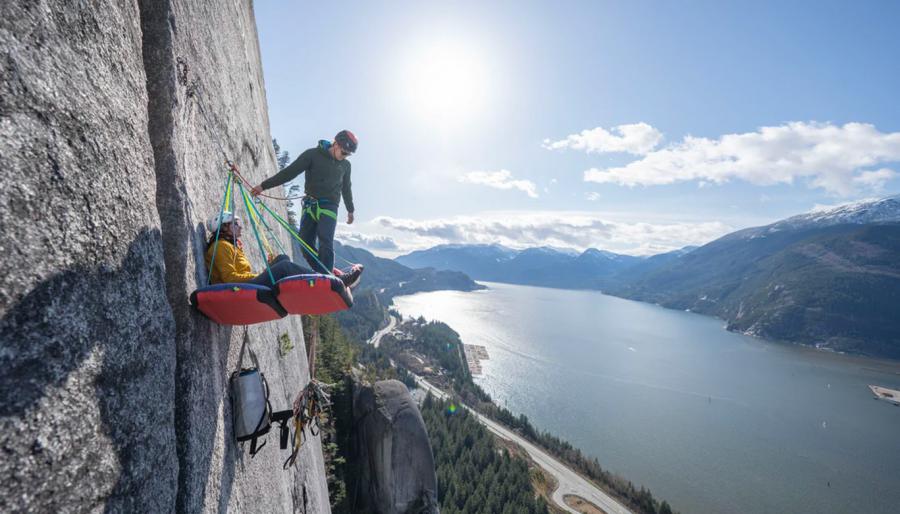 An inflation bag is included with every G7 POD and it doubles as a storage sack and pillow - genius! You'll be able to rest a little easier knowing the air valve can be locked to ensure no accidental opening - an important feature when you dangling from such great heights.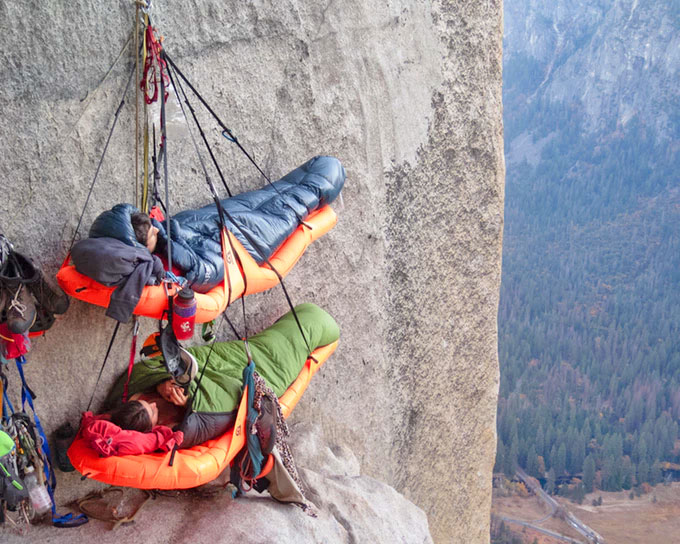 The POD is made of 235 High Tenacity Nylon and is laminated with TPU. The high strength composite textile can handle the abuse of big wall climbs and reinforcement patches further protect high abrasion areas.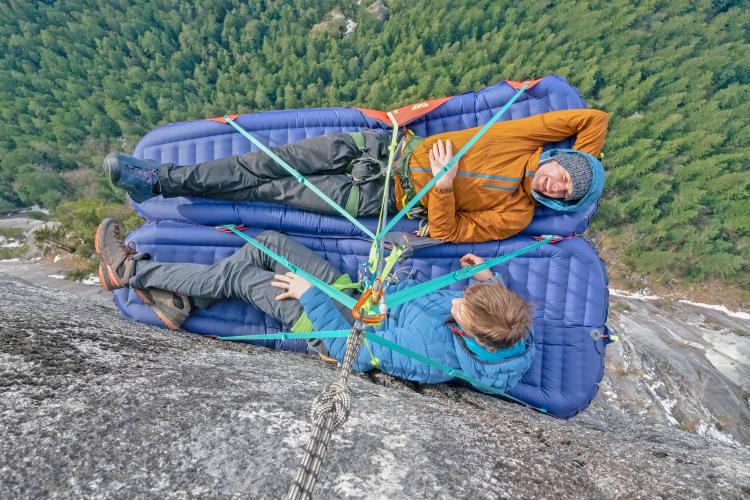 This inflatable climbing pod tent is fitted with accessory loops and a pack loop so you can keep everything you need within arms reach.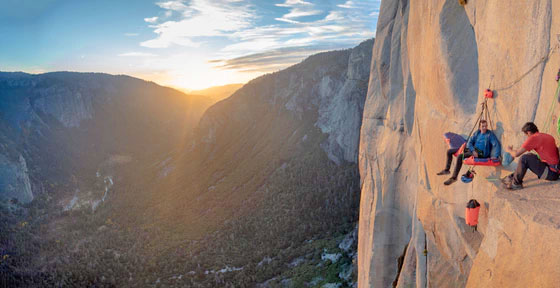 In emergency situations, the G7 POD can be used as an improvised stretcher for support when rappelling.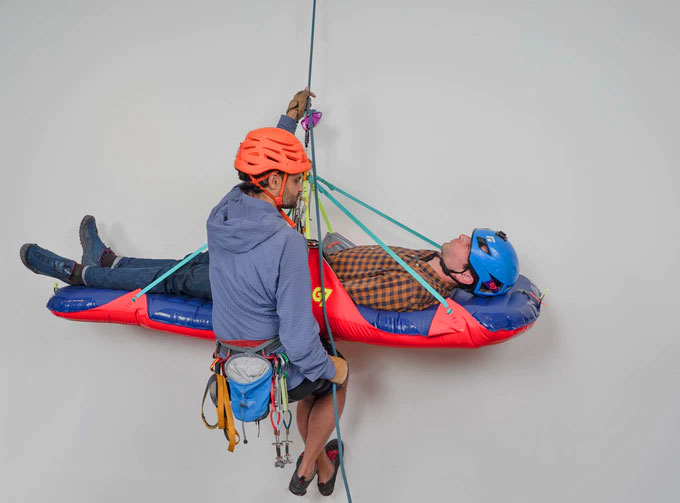 Tell Me About The Suspension System
The POD features an integrated adjustable six point suspension system that spreads the load to hang rigid from any climbing anchor and keeps the pod stable.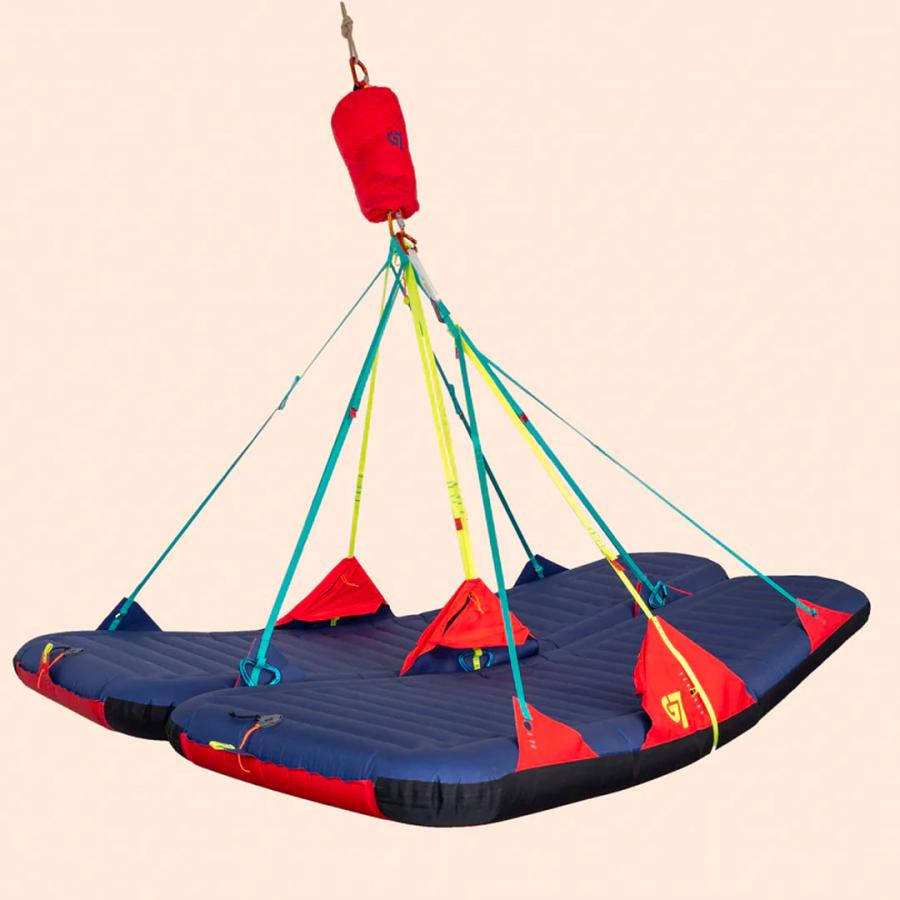 It is fast and easy set up and can be hung on a vertical wall, an arete, or even a round object like a tree. Adjustable loops make it easy to level and the asymmetrical suspension system allows you to anchor the POD in a corner.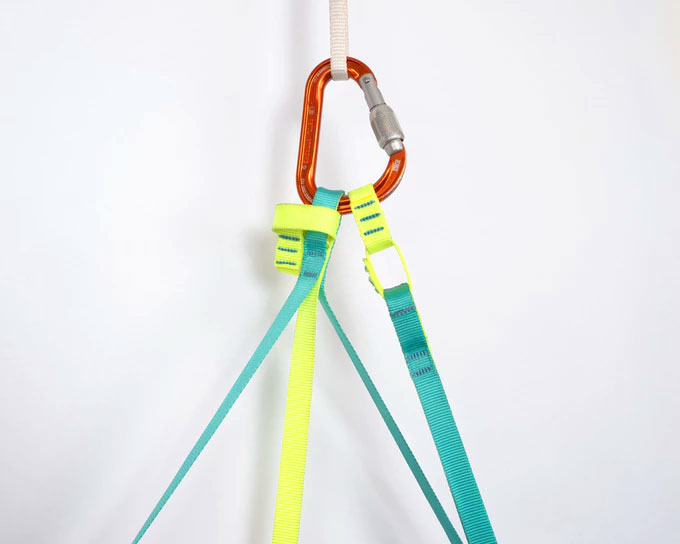 What Configurations Can Be Used?
You can use this inflatable climbing pod in three different configurations. The first is as a single, for those solo trips when you want to connect with nature one-on-one.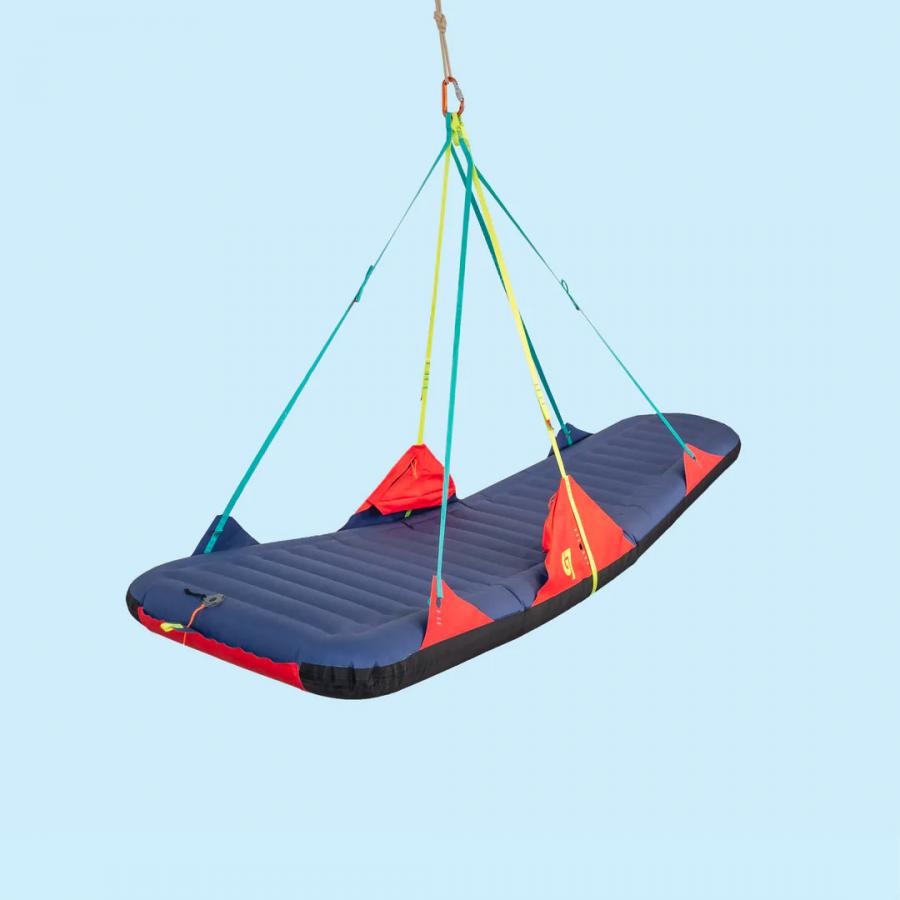 The next option is two hung side by side so lovebirds climbing together can also relax together - what a perfect way to spend a date night. And the third option is bunk bed style, for when you really need a break from that climbing partner!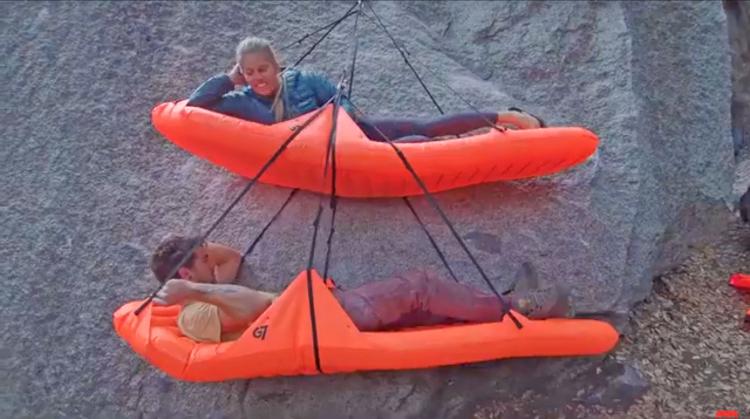 Are There Any Add On Items Available?
You Betcha! For an additional $260 you can get a Storm Shelter designed specifically to fit with the G7 POD. This shelter's NanoLite material is highly breathable and waterproof.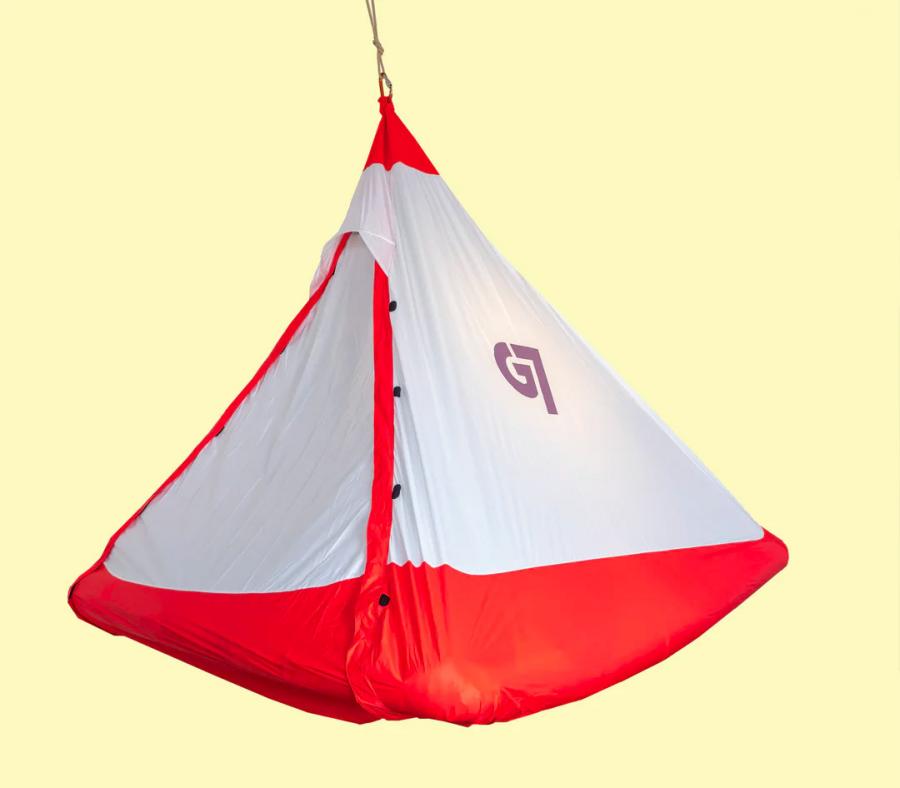 It deploys from a stuff sack and unlike most things, is easy to repack when it's time to climb again. The shelter has removable doors that allow it to be used with a single or a double G7 POD set up!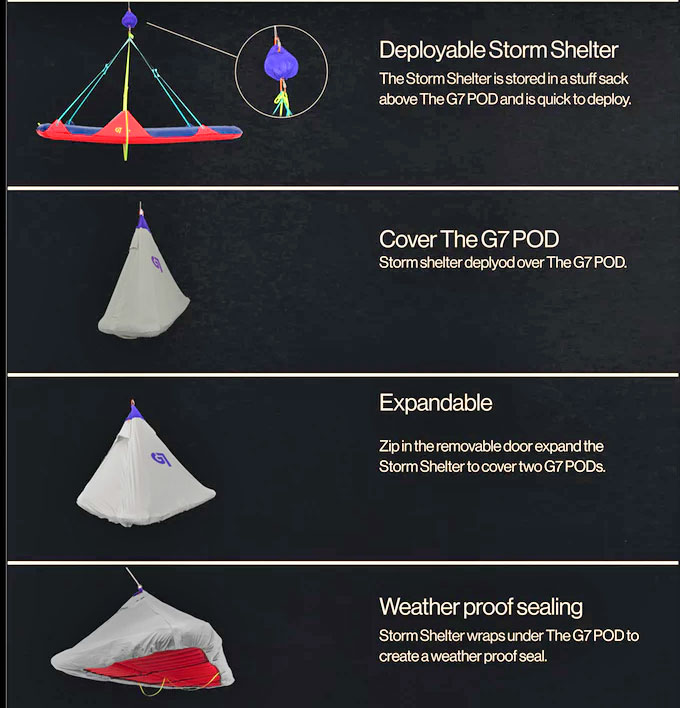 The inflatable rocking climbing pod is great for just taking a rest, or actually covering with their tent attachment to get a full night sleep right on the side of the cliff you're currently climbing!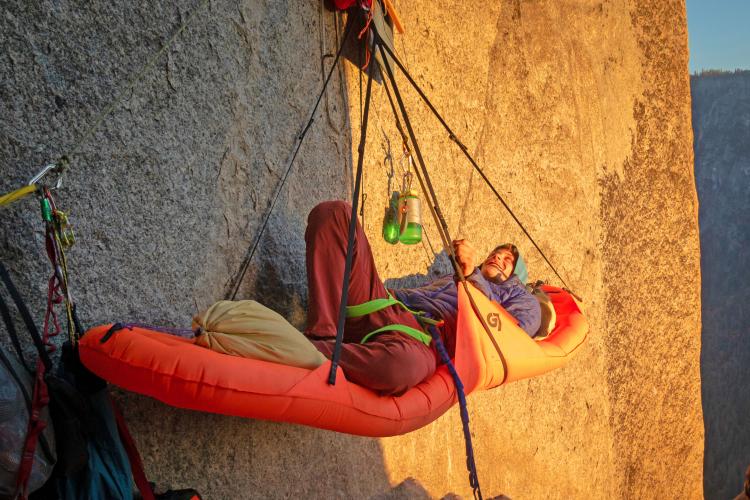 The inflatable climbing pod comes folds up into a tiny bag that attaches right to your pack or gear.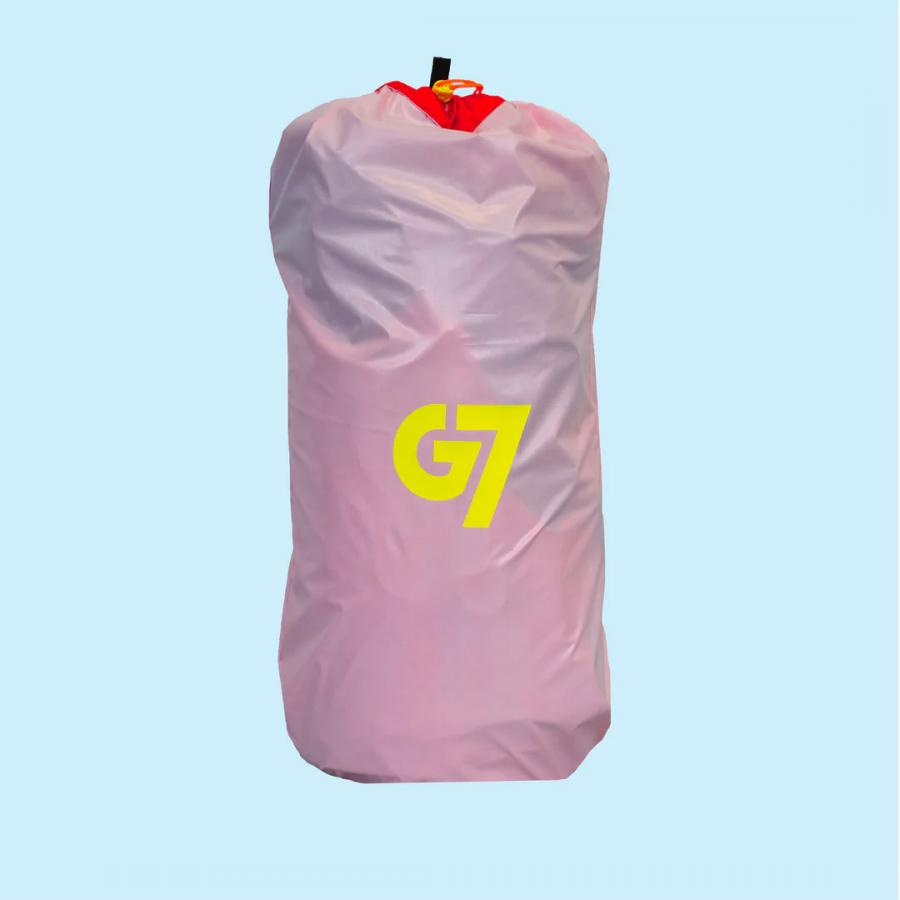 You can snag the inflatable rocking climbing pod and tent from their shop for around $685 bucks for the pod, and get the tent attachment for an extra $385 bucks!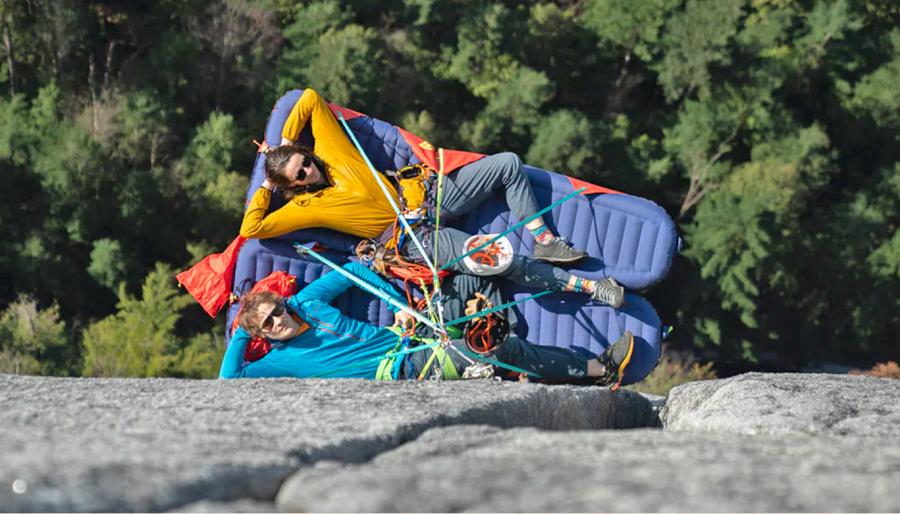 Check out the inflatable pod that lets you sleep on the side of a cliff in action via the video below.
Subscribe To Our YouTube Channel