This Crochet Middle Finger Cactus Is The Perfect Decor Piece For Plant Haters
By Ryan on 01/23/2023 3:52 PM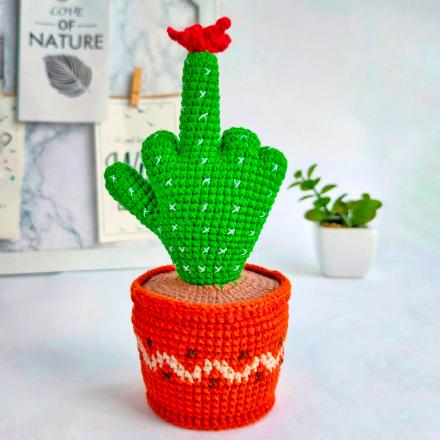 Cacti are a favorite plant among plant lovers, especially because some of them are on the easier end of the spectrum regarding how easy they are to take care of. But for the rest of us who can't even keep a cactus alive, crocheting may be a more suitable way to spend our free time — and a better way to add plants to a household without killing one after another.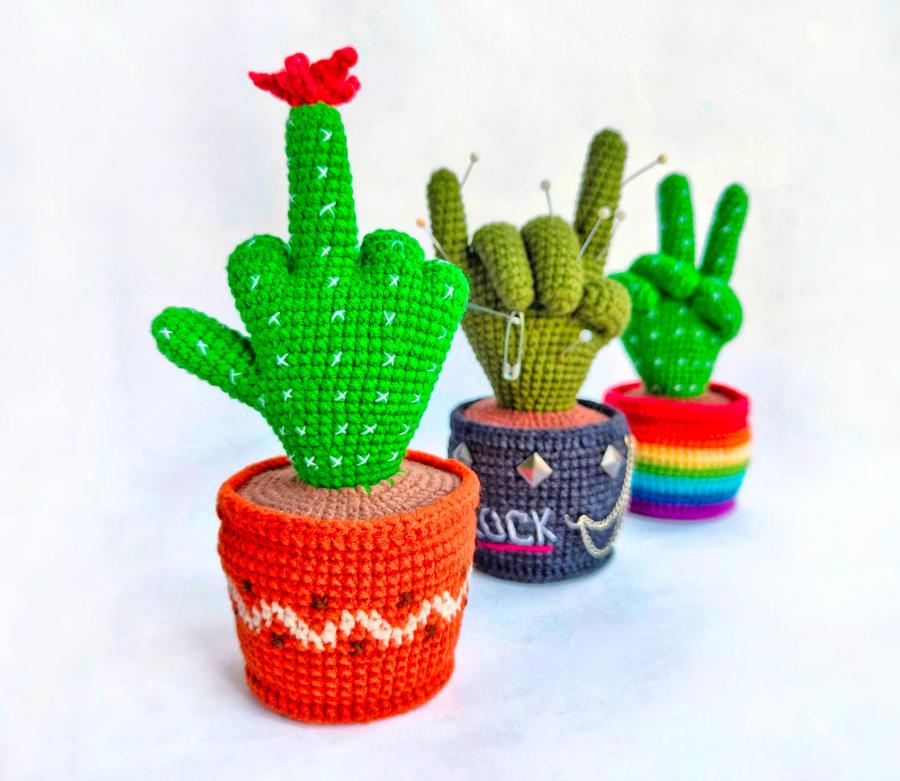 Credit: FayniToys
With this next feature from we're throwing out a very "crocheted middle finger cactus" to all the haters, but especially to all those who are so much better at taking care of plants than we are. Instead of filling the house with something you have to maintain, why not choose something handmade that could last forever, with zero maintenance?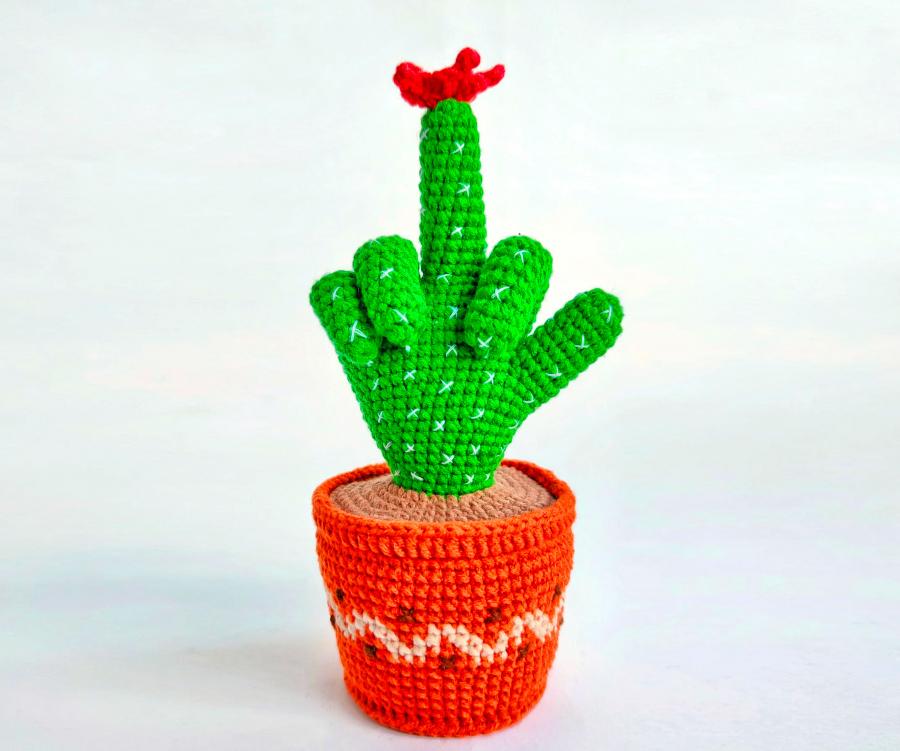 Credit: FayniToys
There's two different ways to get yourself one of these hilarious middle finger cactuses, which include getting the instructions to crochet one yourself, or you can actually buy one that's already made if you're not into crocheting.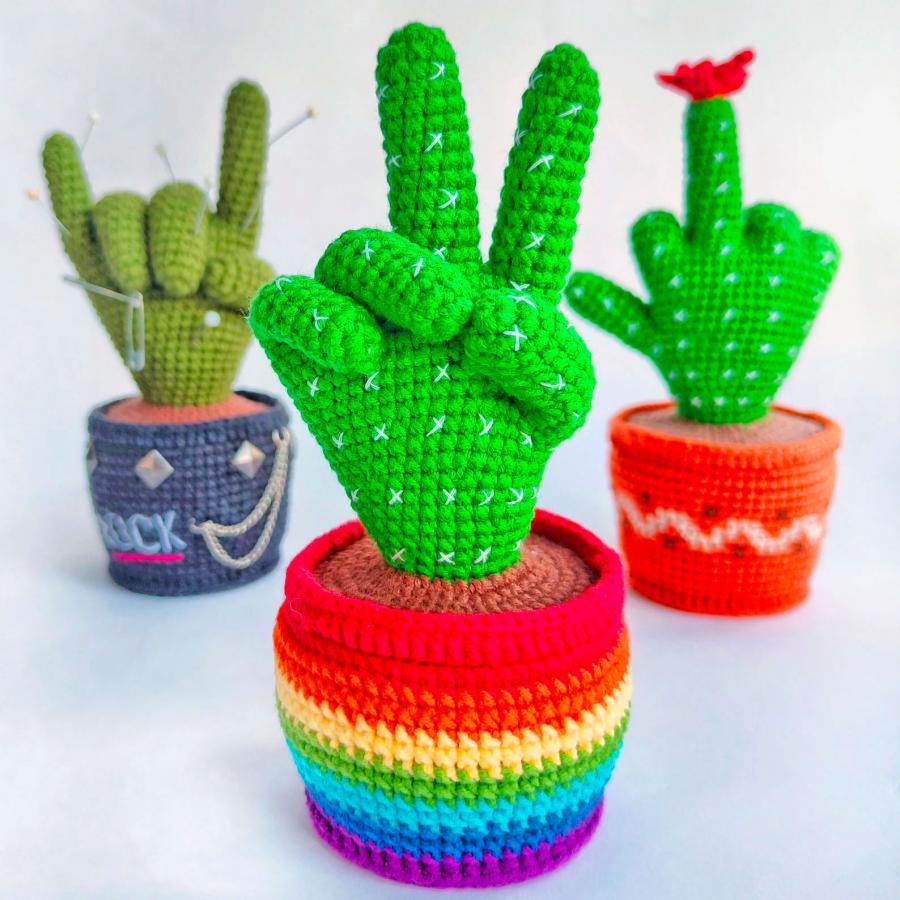 Credit: FayniToys
You can buy these crocheted cacti in a broad range of fiber colors, with each including both a primary and secondary color. The middle finger cacti can be purchased in combinations of beige, black, blue, bronze, brown, copper, gold, gray, green, orange, pink, purple, red, rose gold, silver, white, yellow and the special "rainbow" color.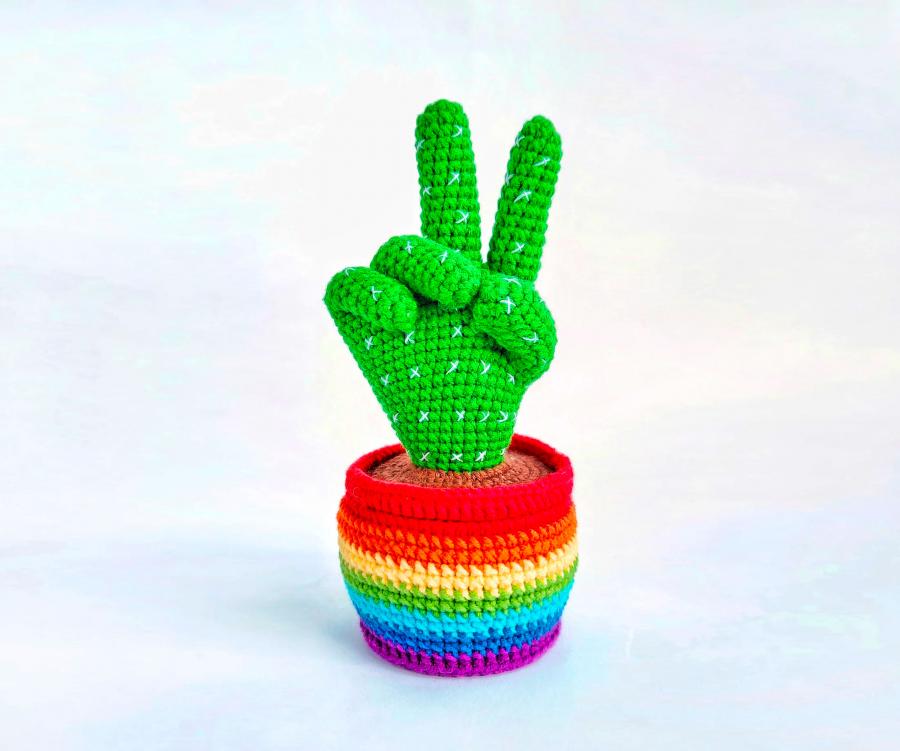 Credit: FayniToys
At the time of writing, the shop has two reviews, both five stars, pointing out how easy the shop was to work with and how cute the crocheted cacti turned out. In one of them, Alyssa wrote, "Arrived today! He is so cute and cuddly and the little unicorn bonus keychain was so cute! Customer service was wonderful and easy to work with. Shipping was super fast! I will definitely be a return customer:)"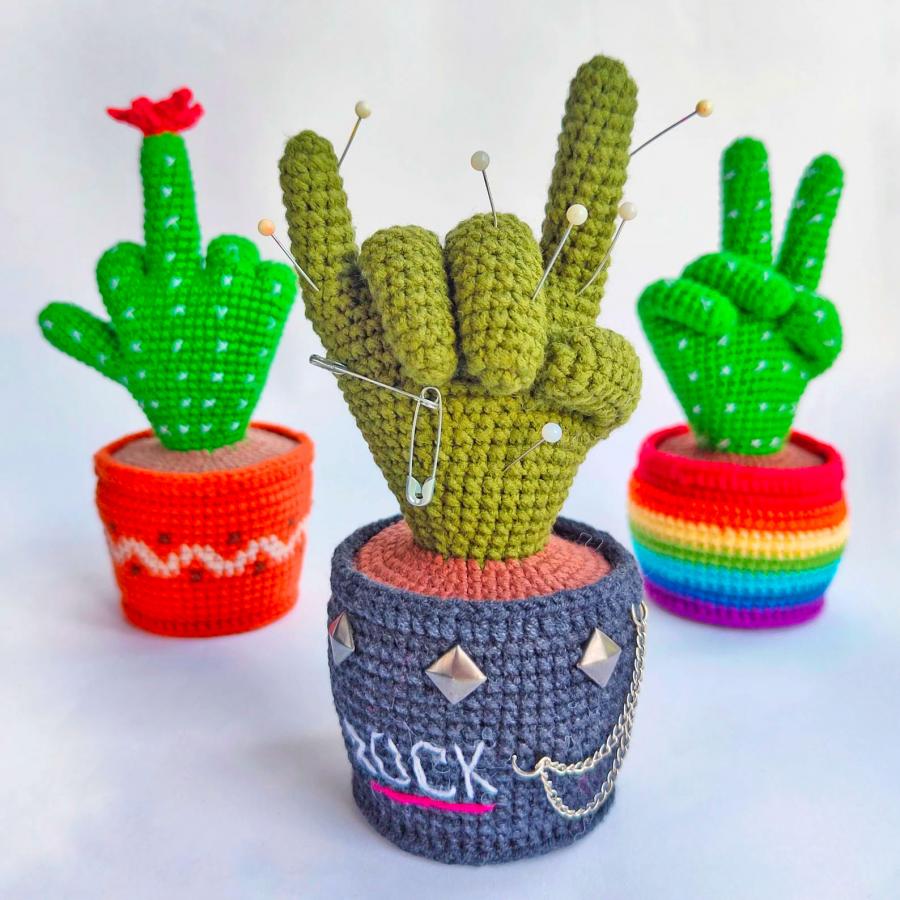 Credit: FayniToys
Shipping for these crocheted middle finger cactus plant dolls can take between 3 and 13 days to arrive for domestic orders, according to the Etsy shop's delivery estimate, shipping from the shop in Harvey, Louisiana.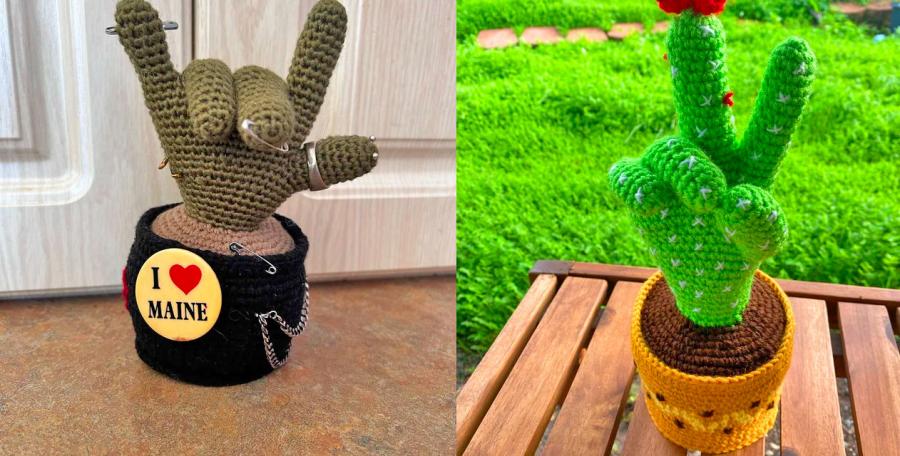 Credit: FayniToys
If you like to crochet in your own free time, you can also buy a DIY crochet pattern for similar middle finger cactus decorations from FayniToys on Etsy for a lower price.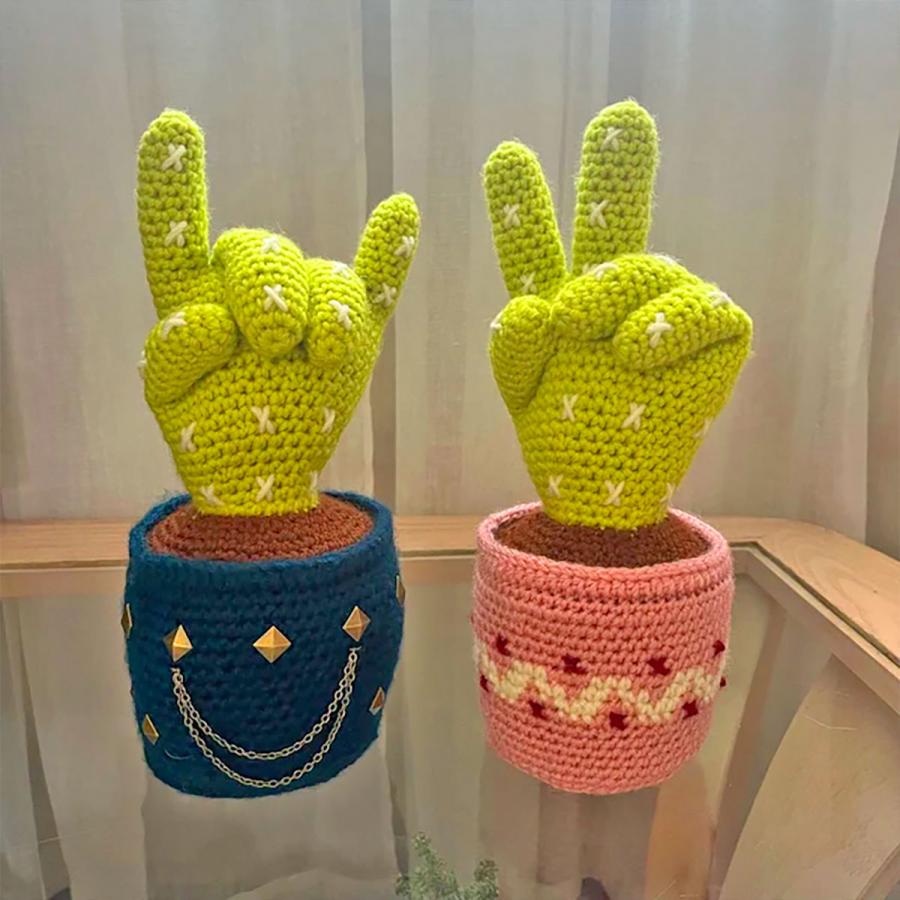 Credit: FayniToys
This DIY crocheted cactus middle finger guide is made up of 11 pages of detailed, step-by-step instructions to crochet this and a few other designs yourself.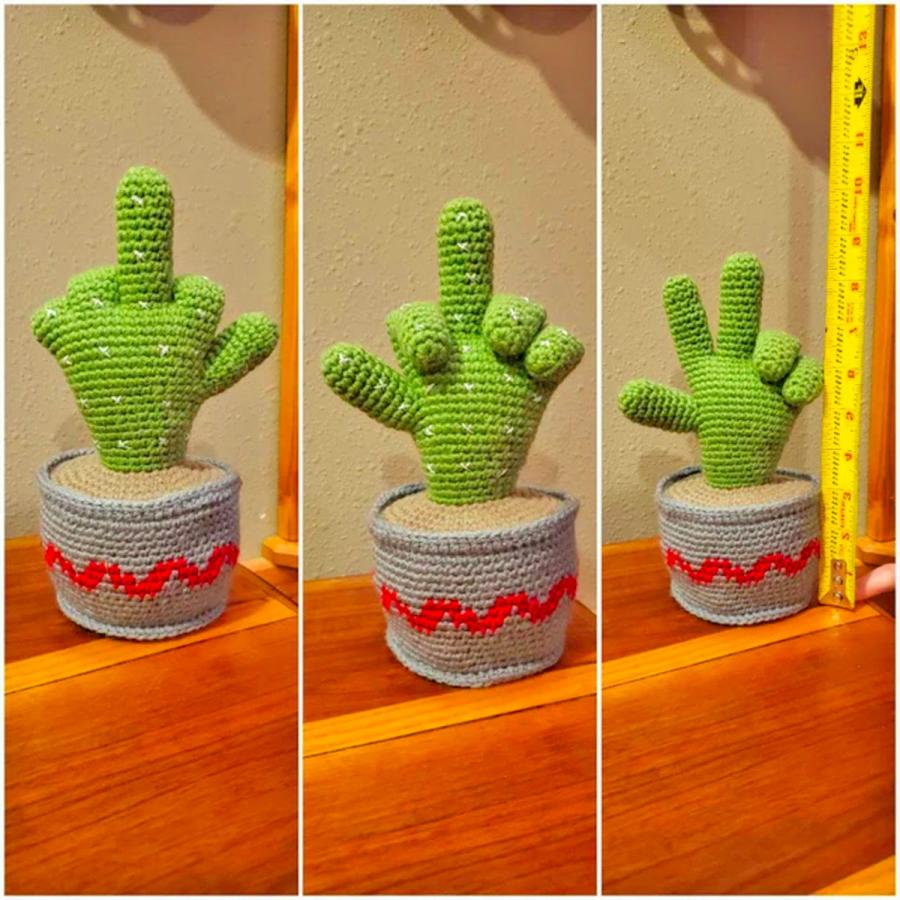 Credit: FayniToys
The finished product from this DIY middle finger cactus crochet patterns measures about 6.3 inches (16 cm), and the shop ranks the project an intermediate skill level crochet pattern. It lists crochet skills like magic ring, single crochet, increase, decrease, chain, slip stitch, double crochet, half double crochet, pciot and basic sewing and embroidering as the necessary skills to successfully crochet this cactus middle finger plant yourself.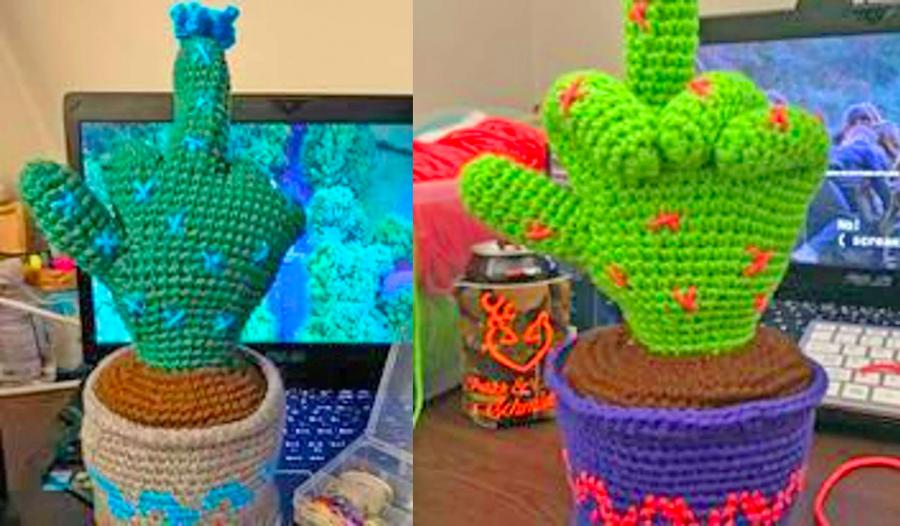 Credit: Coannpats
The shop also recommends 4ply yarn with 55-percent cotton, 45-percent acrylic 50g/160m blended fiber for the DIY crochet cactus hand, requiring typical crochet supplies such as pins, a long needle, hooks, markers, scissors fiberfill and either plastic or cardboard to use to seal the bottom of the crocheted design.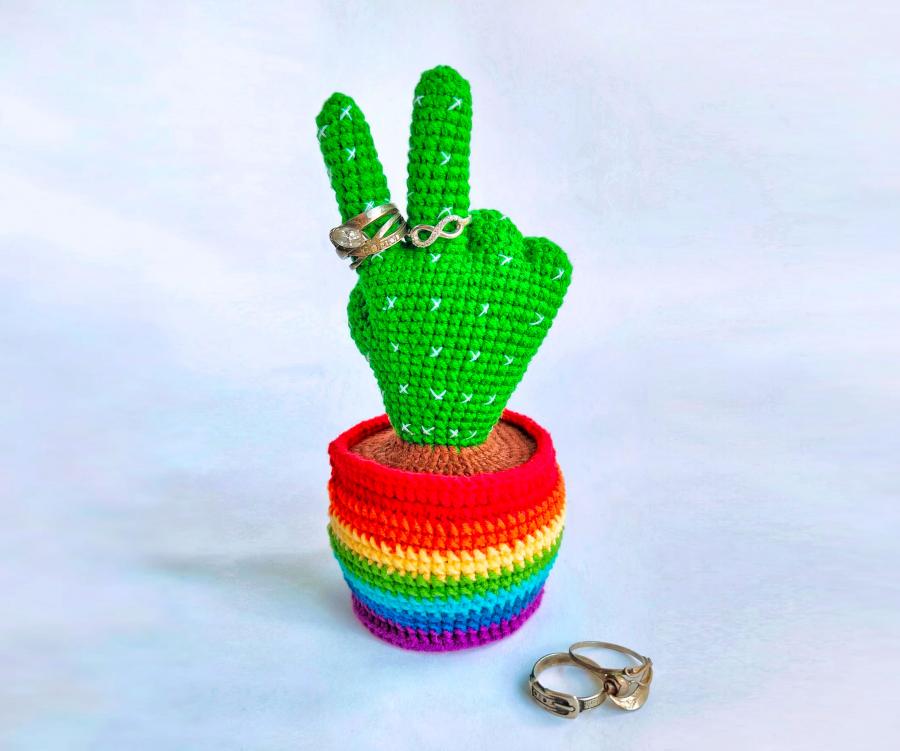 Credit: FayniToys
Don't be fooled, however — you probably can't seal the bottom of your real cacti's pot with anything but loose rocks.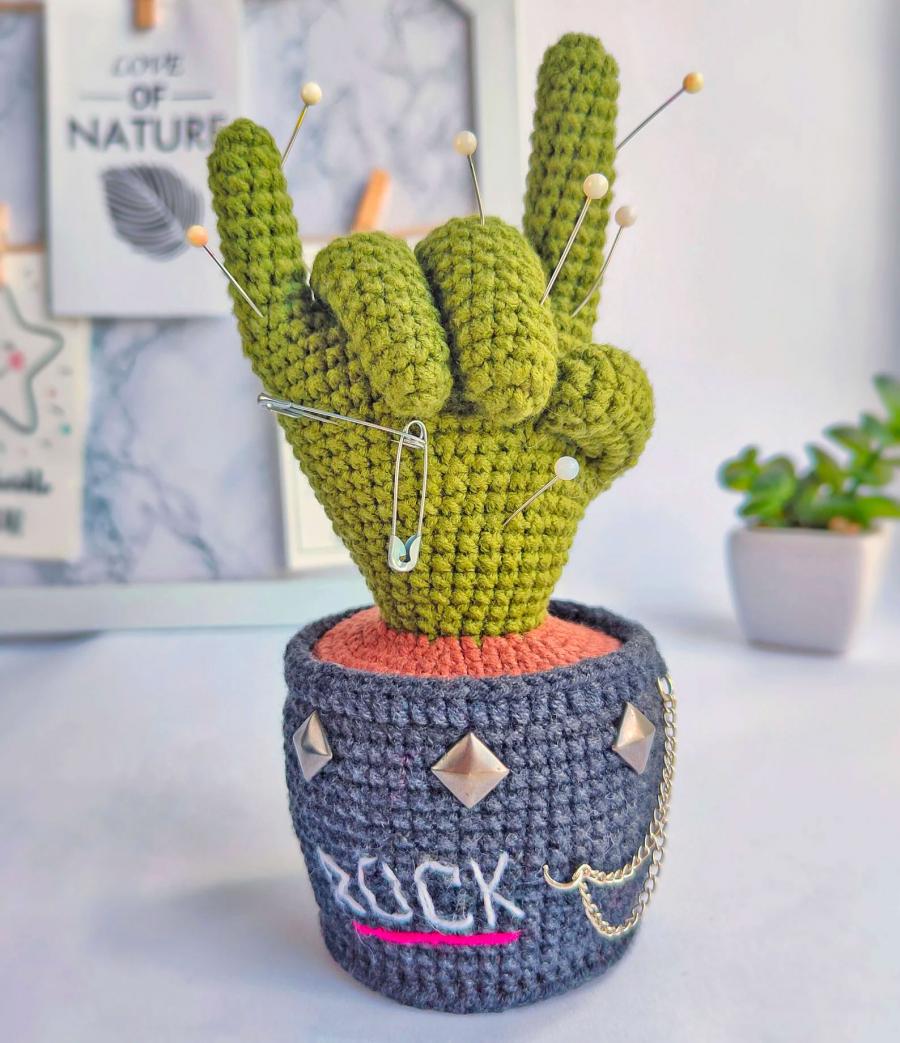 Credit: FayniToys
Other great crochet products we've featured in the past are not unlike this crochet cactus middle finger plant, including these hanging possum grocery bag holders, these crochet shark bite slippers, or these other crocheted plants. As another potential alternative, the crocheted cactus plants might be a great project option to use with this beautiful glow in the dark yarn.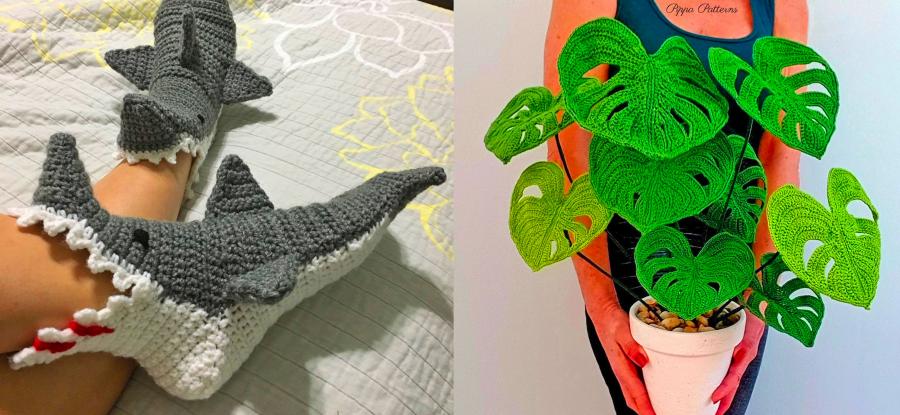 So don't be alarmed if you can't take care of a real middle finger-shaped cactus because now you can buy or make your own crochet middle finger cactus. And if you're the rare crossover that can do both, well then we just hardly even know what to say to you right now.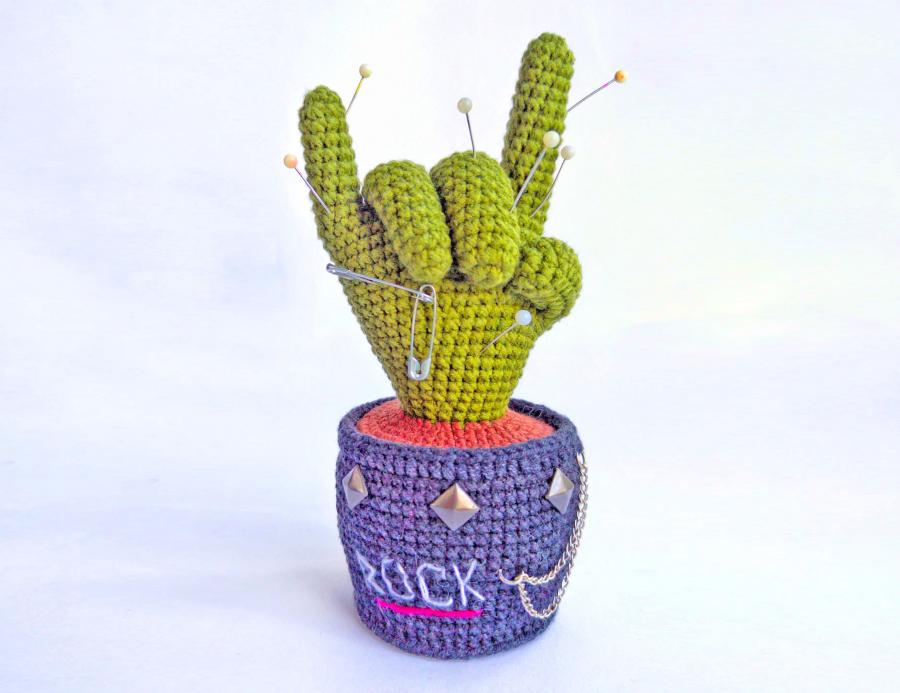 Credit: FayniToys
You can snag these crocheted middle finger cactus decorations (as well as the other versions) on Etsy for around $35 bucks, or get the DIY instructions for around $3 bucks also on Etsy.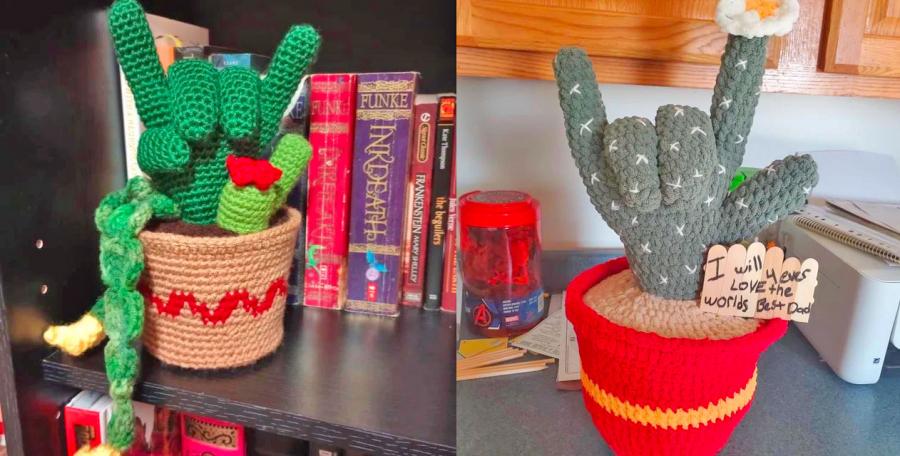 Credit: FayniToys