Crochet Plants Are Here So You Can Stop Killing Your Real Plants
By Ryan on 04/28/2022 1:35 PM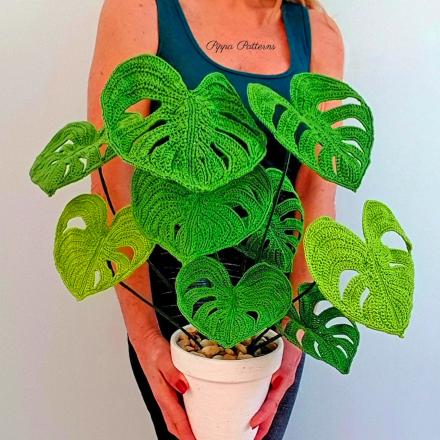 Plants offer a nice aesthetic and all, but for many, they're somehow more high maintenance than pets and they're nearly impossible to keep alive. Sure, those who struggle to keep plants alive have appreciated past features like this Tamagotchi Pet-like smart planter and these little crochet house plants, but when it comes down to it, there's nothing as inviting as a home filled with real plants.

Credit: PippaPatterns
Except for, perhaps, these realistic crochet plant patterns from Pippa Patterns Crochet on Etsy! Purchase of these plant crochet patterns comes with a photo tutorial for making them yourself, in a wide range of different plant types — none of which will need to be watered!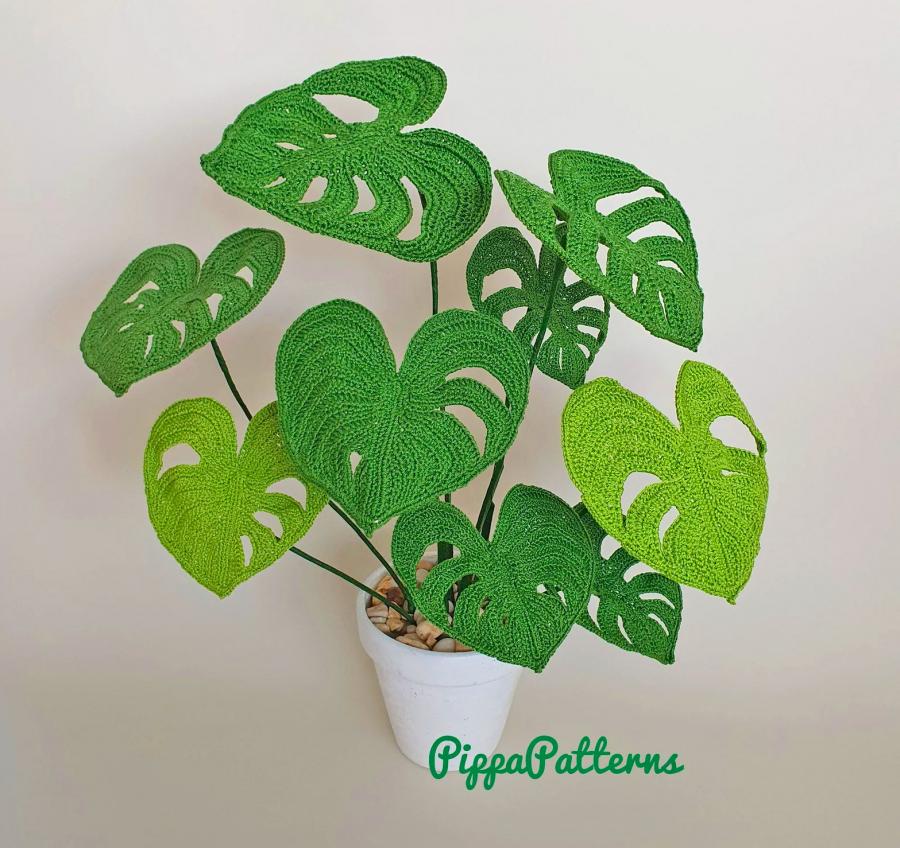 Credit: PippaPatterns
This particular pattern culminates in a beautiful crochet Monstera Swiss Cheese plant design that works great for interior design inside your home, general decor in your shop or even for things like unique bouquets and crochet floral arrangements.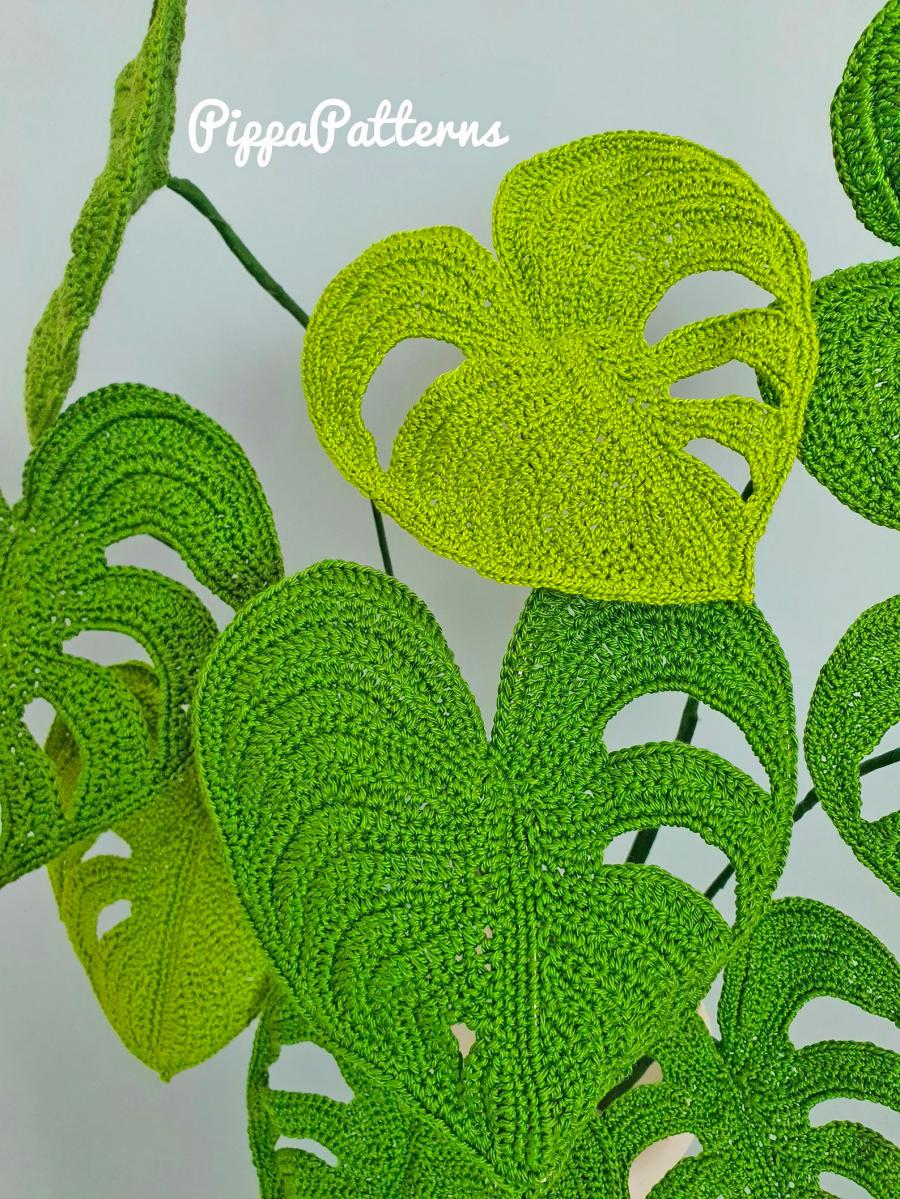 Credit: PippaPatterns
As for what kind of yarn to use, the product description says 3ply and 4ply yarn were used on the pictured model, but that crochet cotton 10 or DK could also be used. The crochet plant pattern's description also says 1.5-, 2-, and 2.5-millimeter crochet hooks were used to make the item.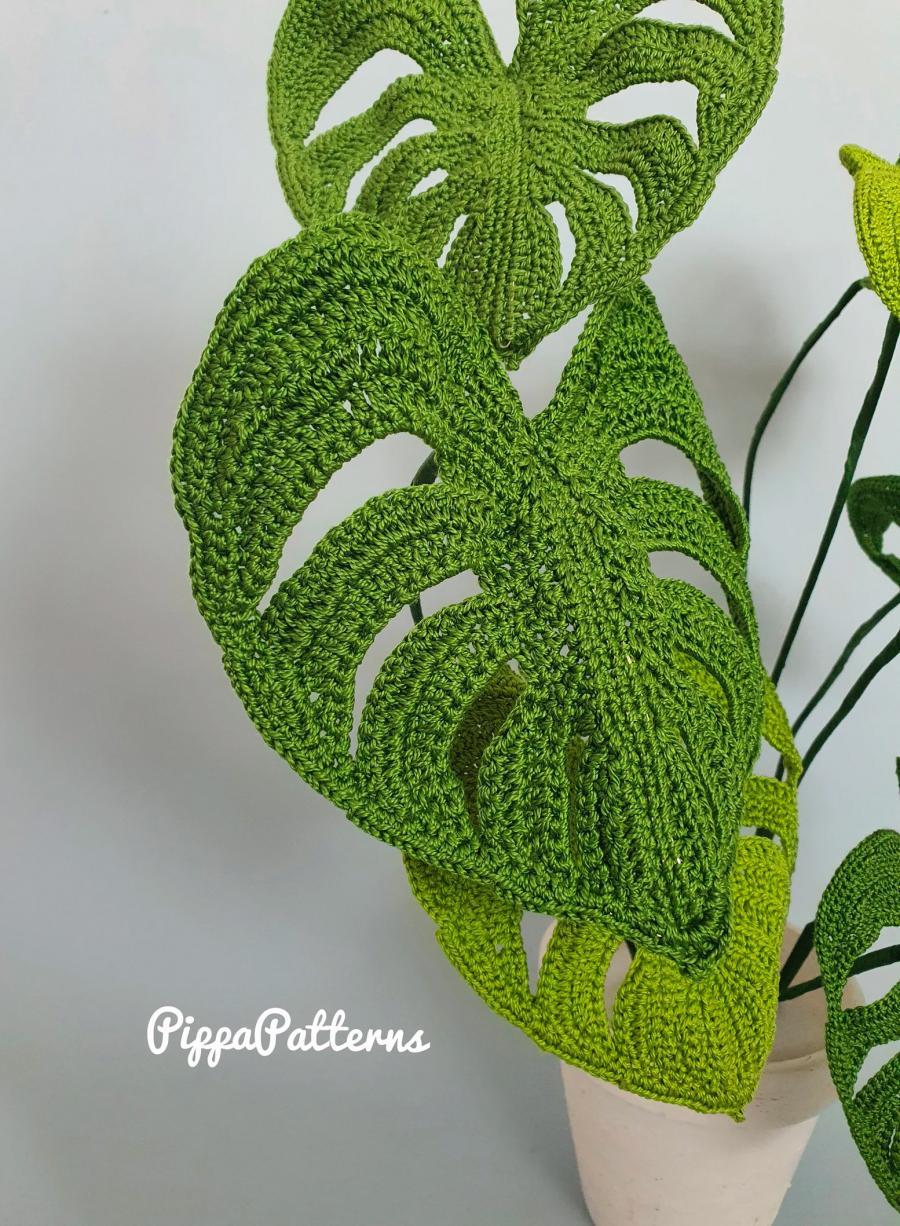 Credit: PippaPatterns
In addition, the description says the crochet Monstera's leaves were determined by which size yarn was used to make them.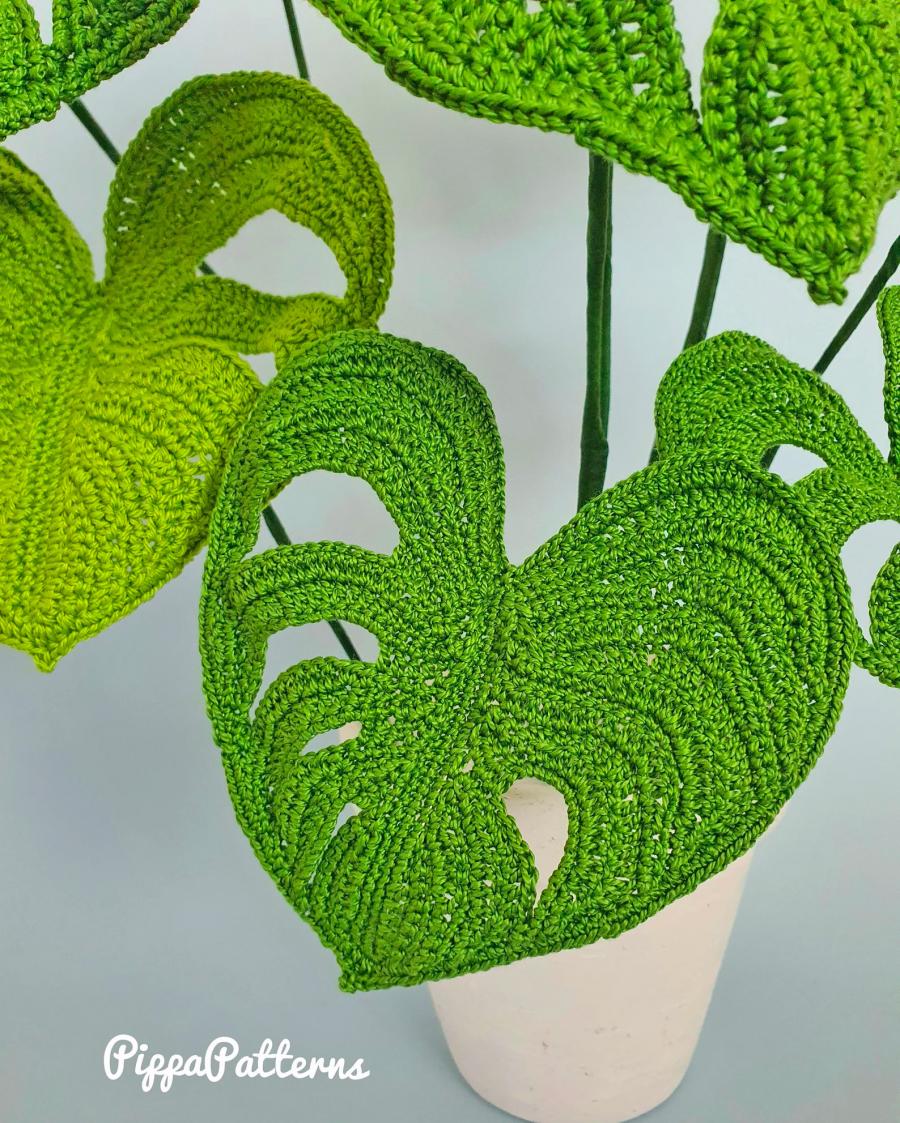 Credit: PippaPatterns
Measurements for the smaller leaves come to around six inches by six inches (15 cm by 15 cm) using 3ply yarn or crochet cotton size 10, while medium leaves measure about seven inches by seven inches (18 cm by 18 cm) using 4ply yarn, and large leaves measure roughly eight inches by eight inches (20 cm by 20 cm) using double 3ply or double 10, or any DK, according to the shop.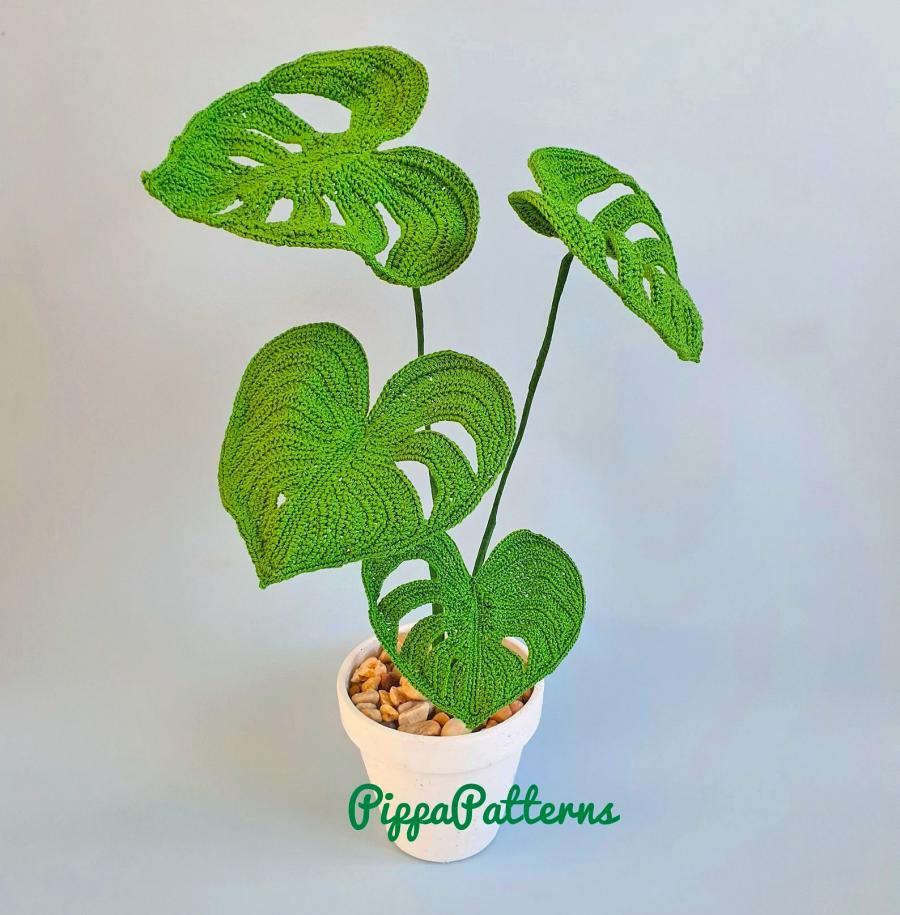 Credit: PippaPatterns
Purchase of the realistic plant crochet patterns also comes with the brand and color codes used to make the pictured models. Upon purchasing any of Pippa Patterns Crochet's tutorials, you gain instant access to PDF format instructional guides to make the crochet plants.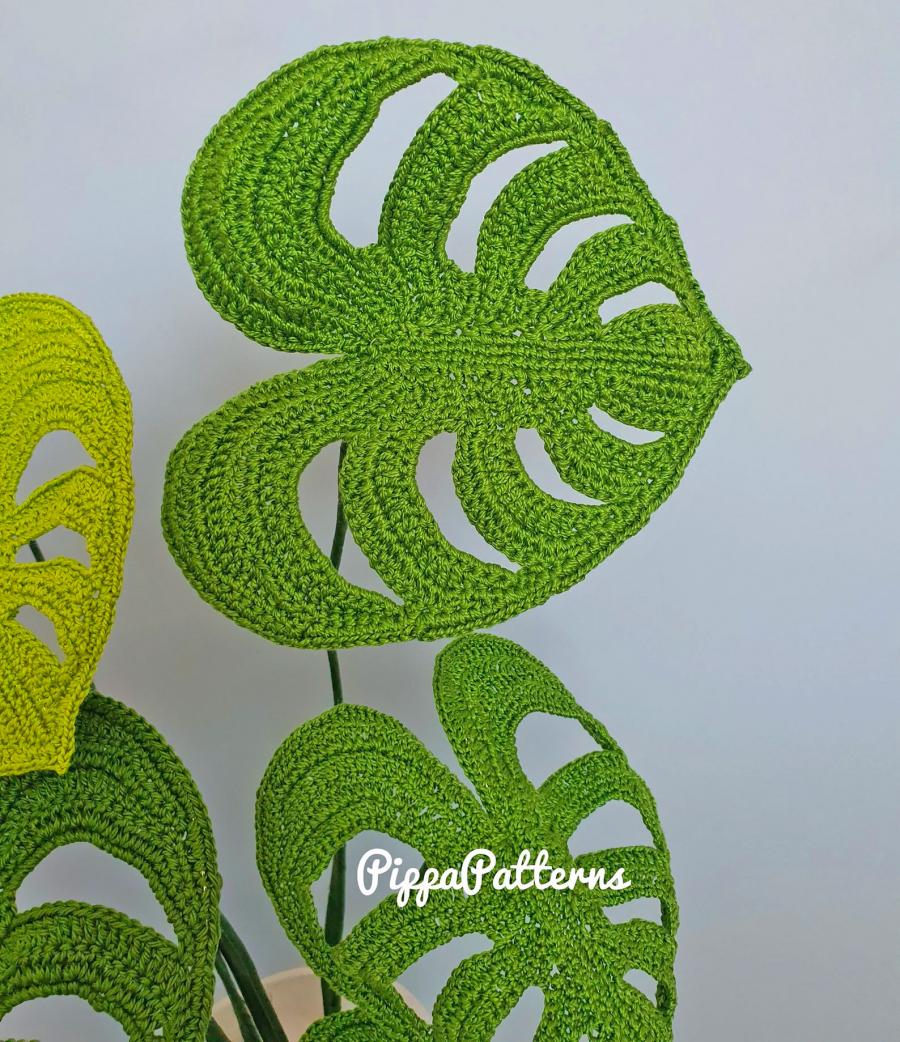 Credit: PippaPatterns
The Monstera crochet pattern itself comes with over a hundred pages detailing the process, and while it's a fairly difficult pattern — rated intermediate to advanced by the shop — many users found the in-depth instructions to be super helpful.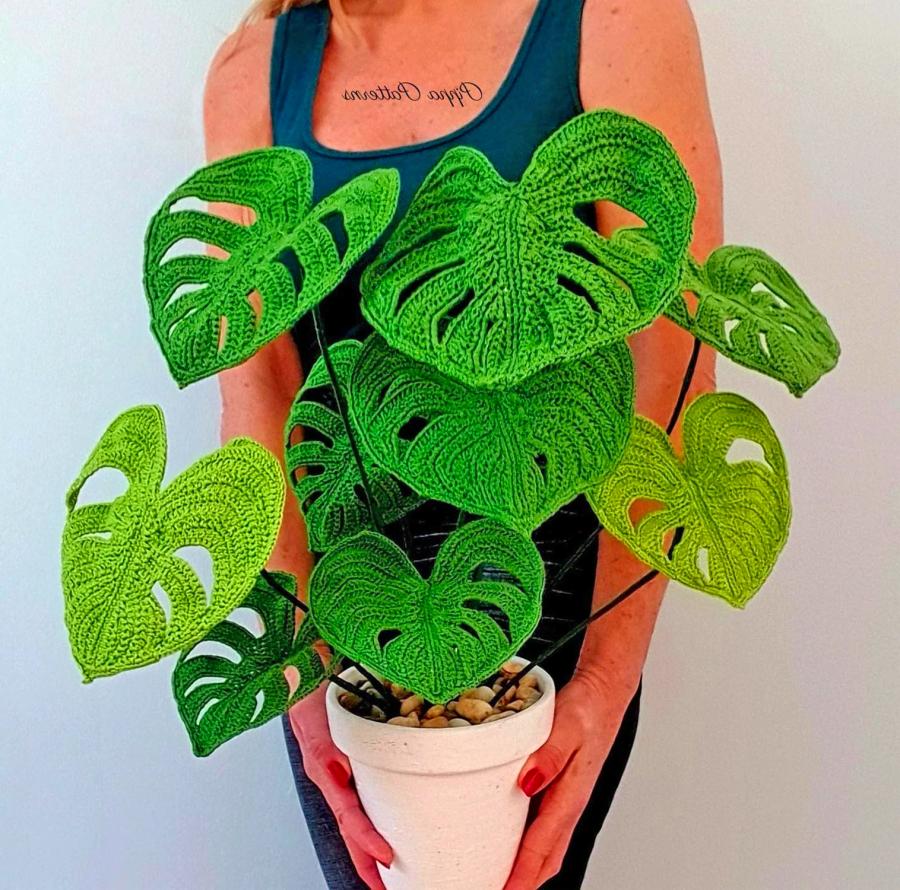 Credit: PippaPatterns
In a five-star review of the Monstera crochet pattern, one user wrote, "So much more in depth than any pattern purchased previously - elsewhere. Really easy to follow instructions with photos as guides. I had tried an alternative monstera pattern but gave up as it was badly written and therefore hard to follow." The user continued, "I'm only half way through but can't wait to finish and see what more options you have for my next project."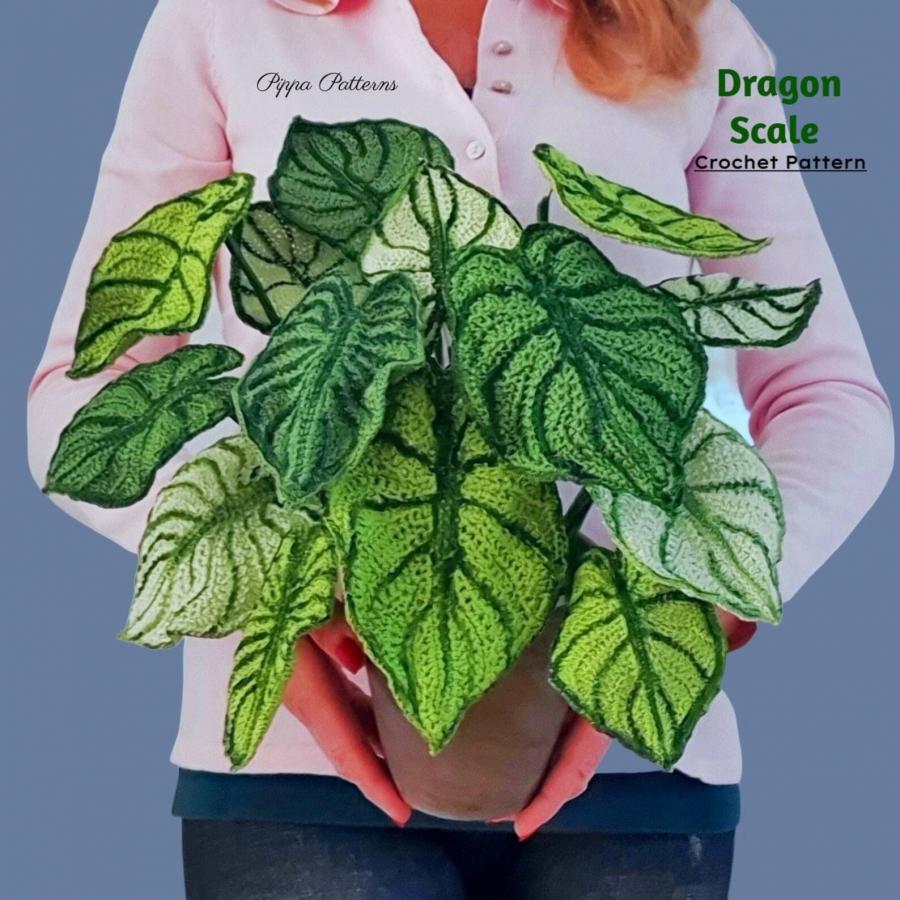 Credit: PippaPatterns
Other noteworthy plants on the online shop include a crochet dragon scale pattern, a crochet polka dot begonia pattern, and a crochet rose cushion pattern, among many others still.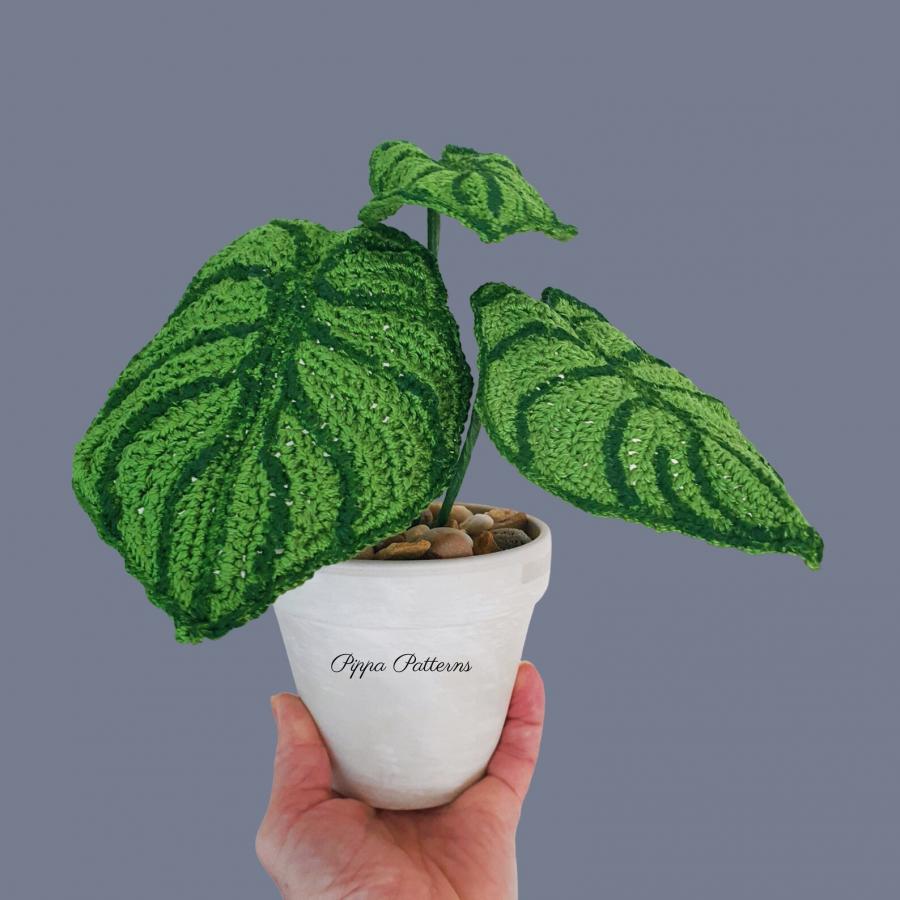 Credit: PippaPatterns
Nearly any plant you might want to be immortalized into a crochet pattern can be found on the shop's site, and many of them, like the crochet rose cushion pattern, can be used as pillows or other household items.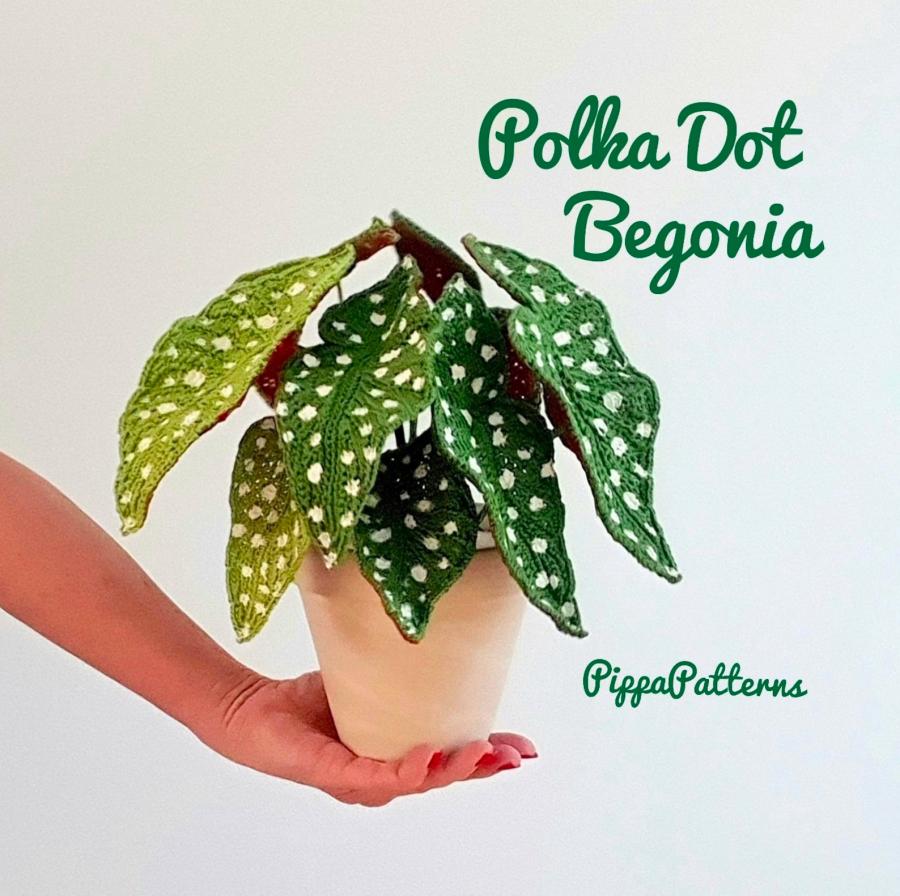 Credit: PippaPatterns
The crochet rose cushion pattern looks great as a throw pillow, and is rated for a crochet skill level of advanced beginner, according to the description. Many reviews also called the product easy to put together, and suitable for those who aren't very experienced at crocheting.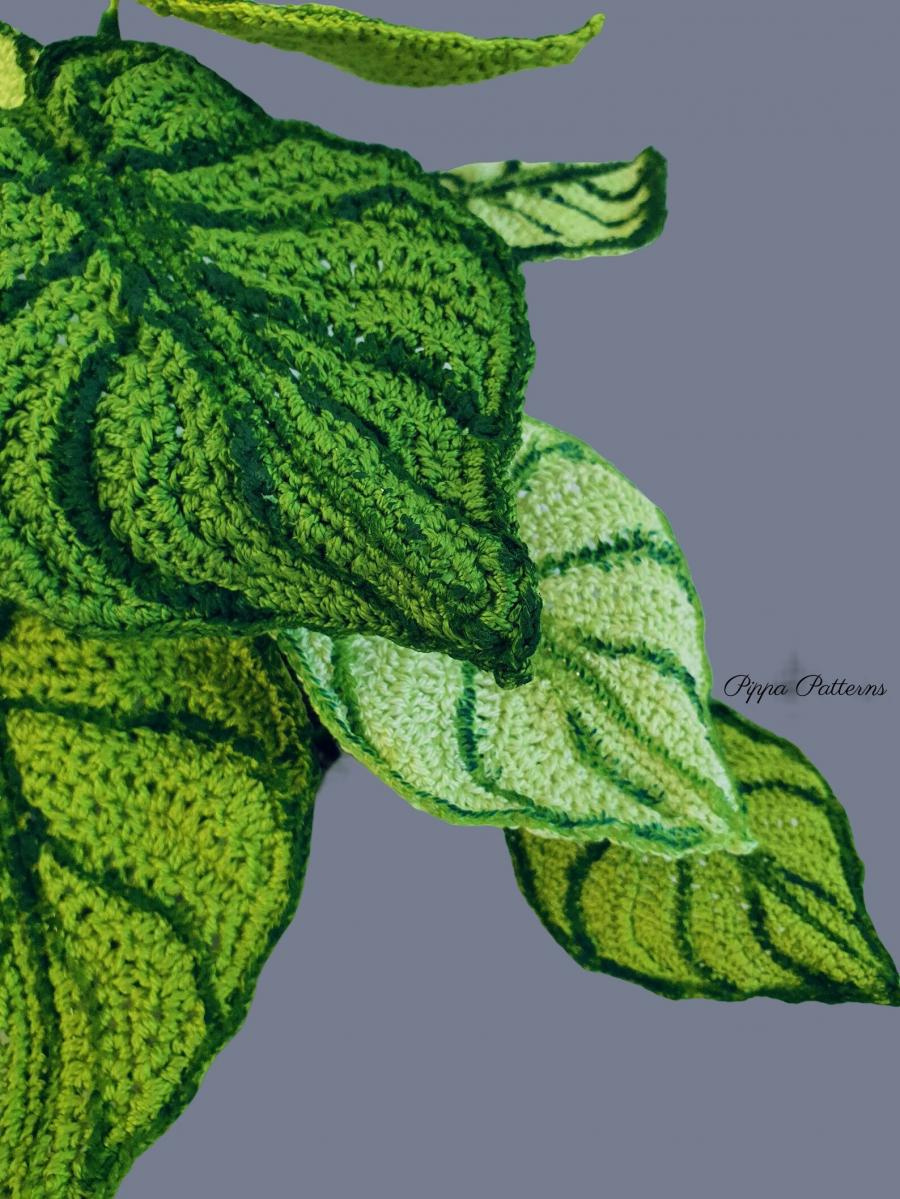 Credit: PippaPatterns
The rose crochet pattern's overall circumference is about 19 inches (48 cm), while it also measures roughly five inches (12.5 cm) deep.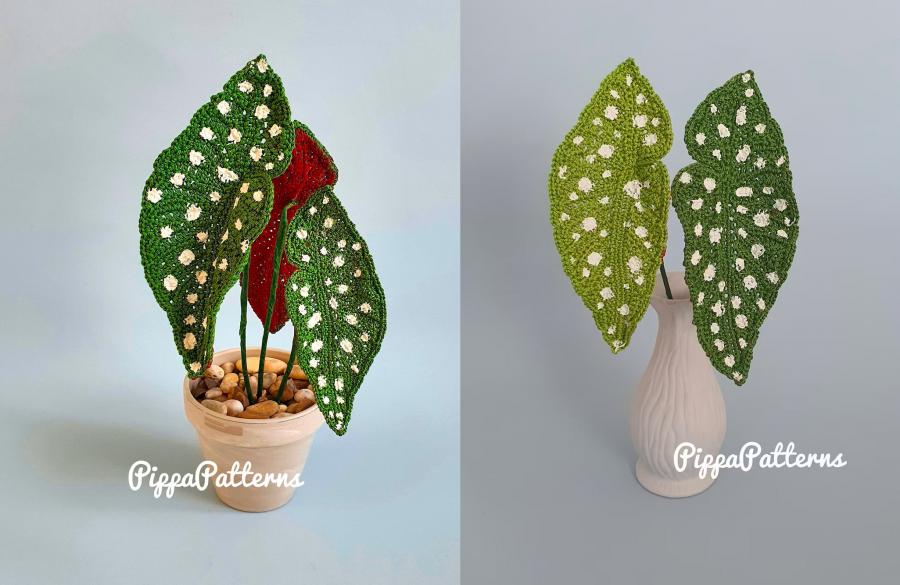 Credit: PippaPatterns
One review of the rose cushion crochet pattern awarded the product five stars and said, "Great pattern! I didn't have any issues reading it after completing my first large petal. It turned out much better than I expected."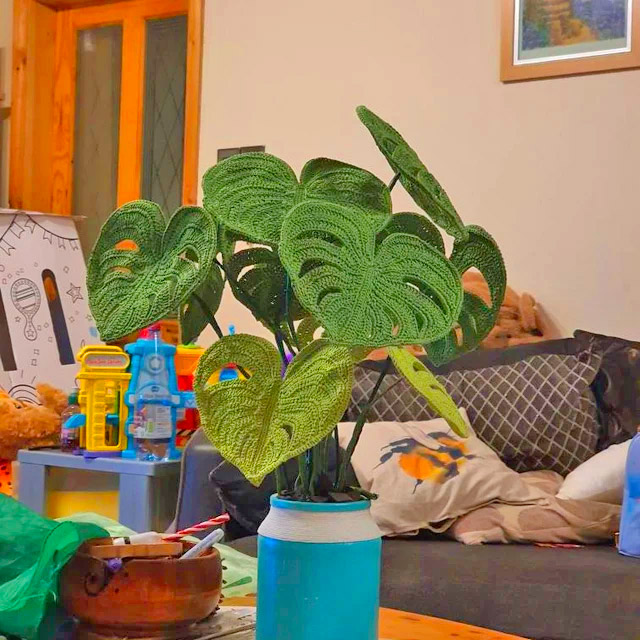 Credit: PippaPatterns
And if crochet monstera plants, crochet roses, crochet begonias or crochet dragon scales aren't your thing, you can scroll through the dozens of crochet foliage the shop has to offer and almost certainly find a plant pattern that you do like.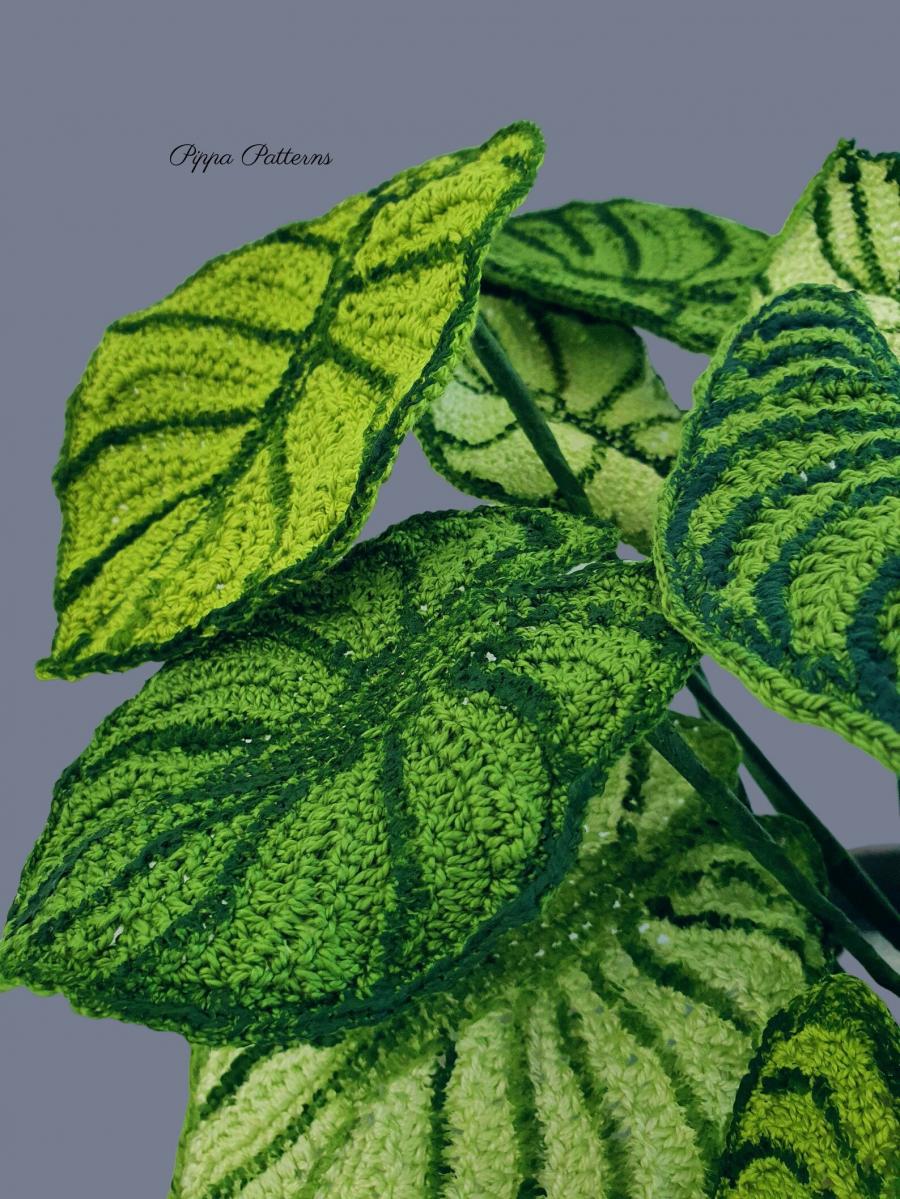 Credit: PippaPatterns
In any case, check out these realistic crochet plant patterns to easily and affordably fill your home with enchanting plant life. Credit: PippaPatterns
With such a cheap price point, these plant crochet patterns make it easy to make your home look like a jungle — without the responsibility of keeping them alive.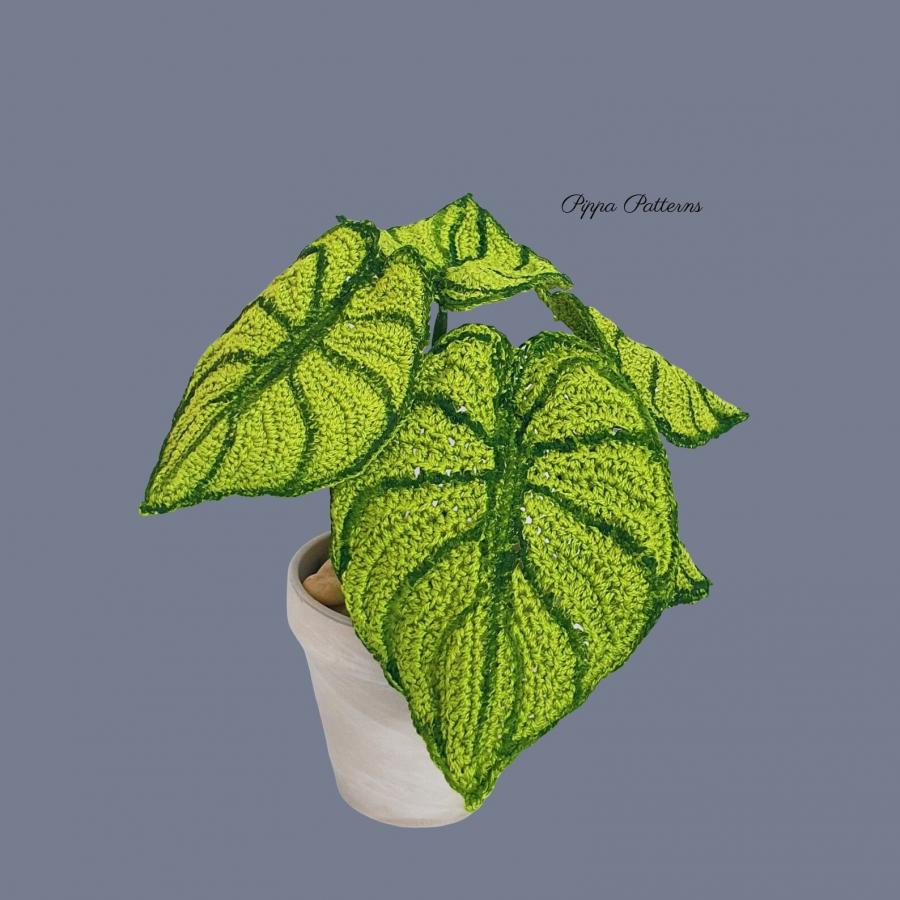 Credit: PippaPatterns
You can snag the crochet plants pattern from their Etsy shop for around $7 bucks, depending on which version you select!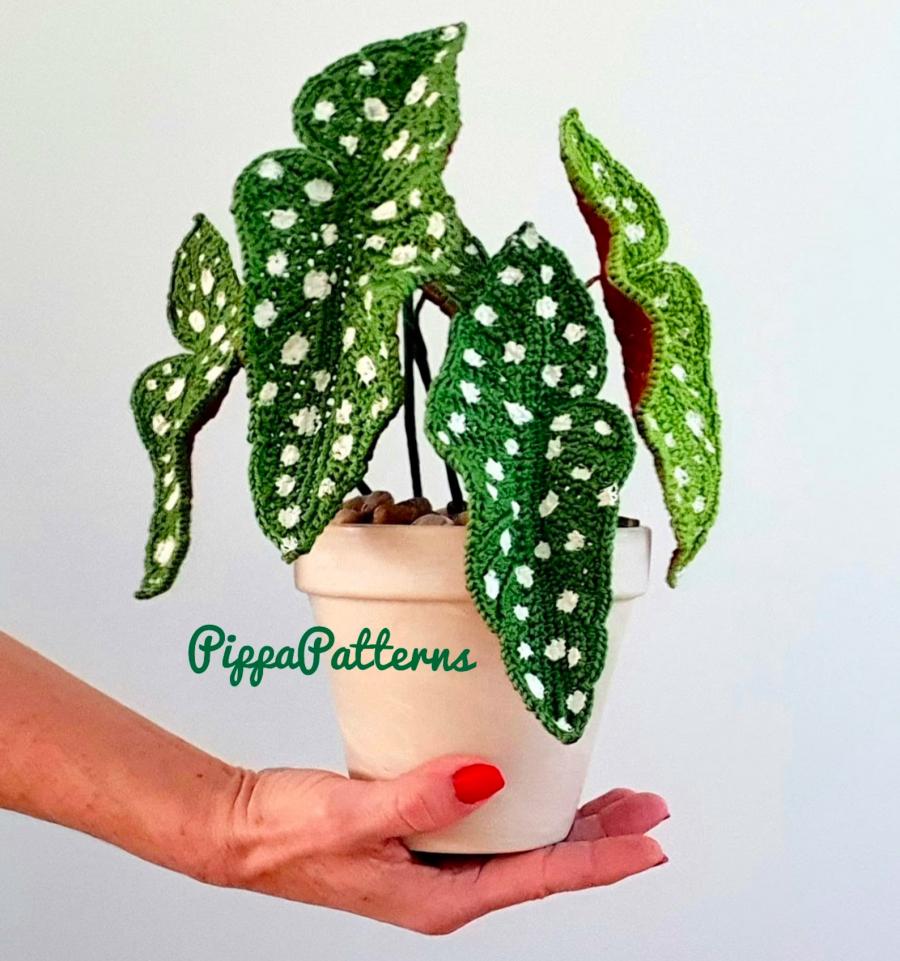 Credit: PippaPatterns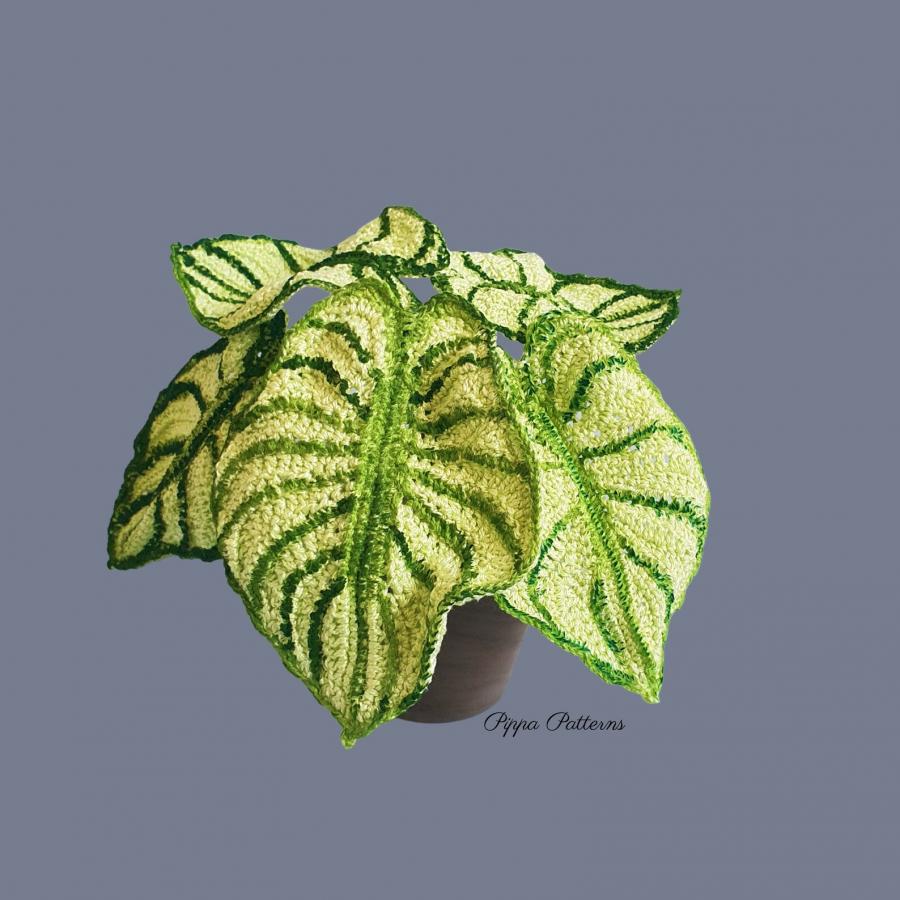 Credit: PippaPatterns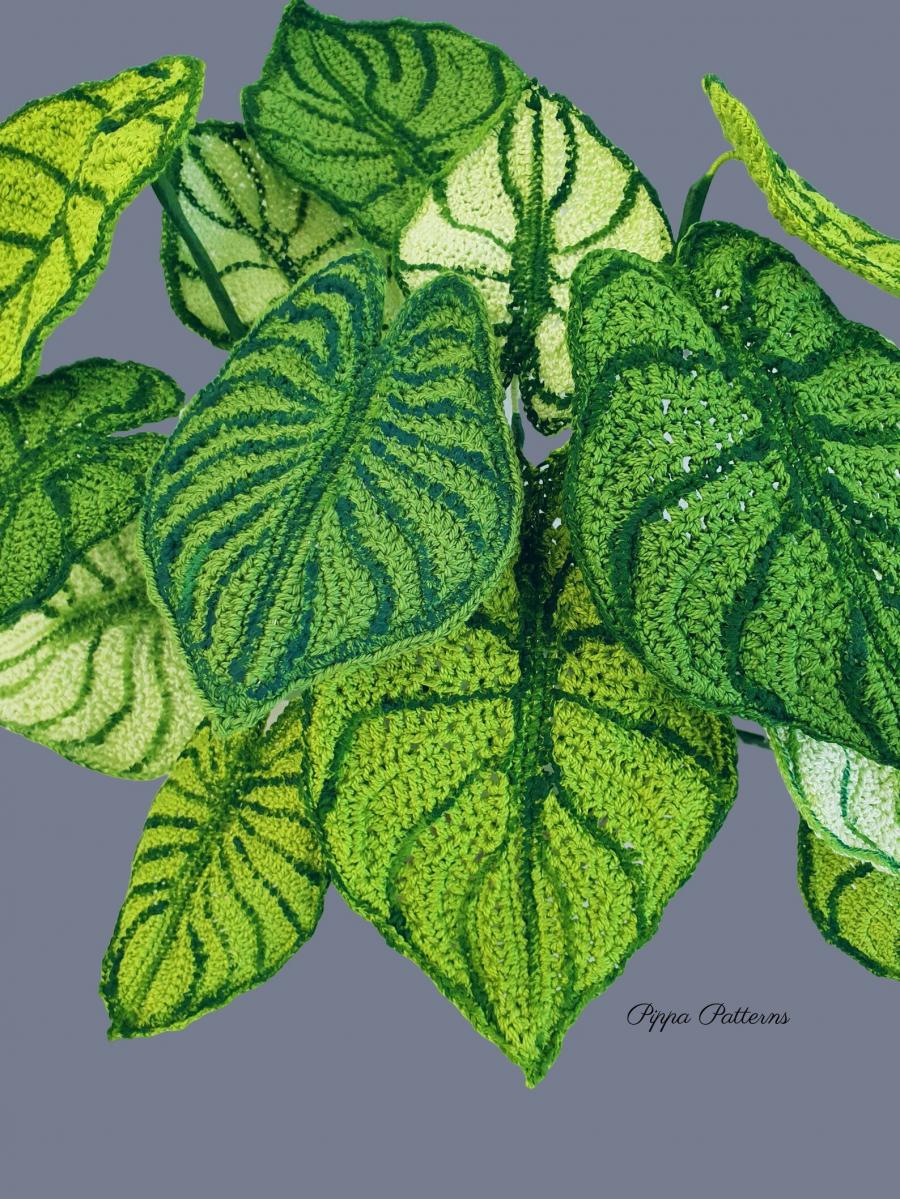 Credit: PippaPatterns