These Crochet Shark Bite Slippers Look Like They're Attacking Your Feet
By Ryan on 03/21/2022 12:12 PM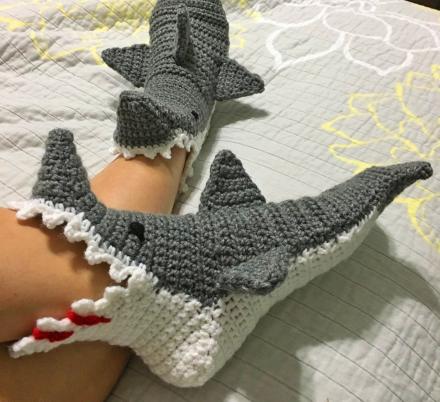 Sharks are some of nature's most beautiful and terrifying beasts, so it's no wonder why they're such a popular animal. While they terrify us, we can't stop re-creating them in cuter and cuter ways, to show both our appreciation and our respect for the ocean creature. You've seen the shark bite socks that we posted about a while back, but now there's something even better!
In the newest update to the shark catalog of cuteness, we bring you the crochet shark slippers, which are essentially extra cozy handmade shark socks! Perfect for any shark lover, no matter what age, these crochet shark socks will make a great gift to your child, spouse, partner, friend, or self!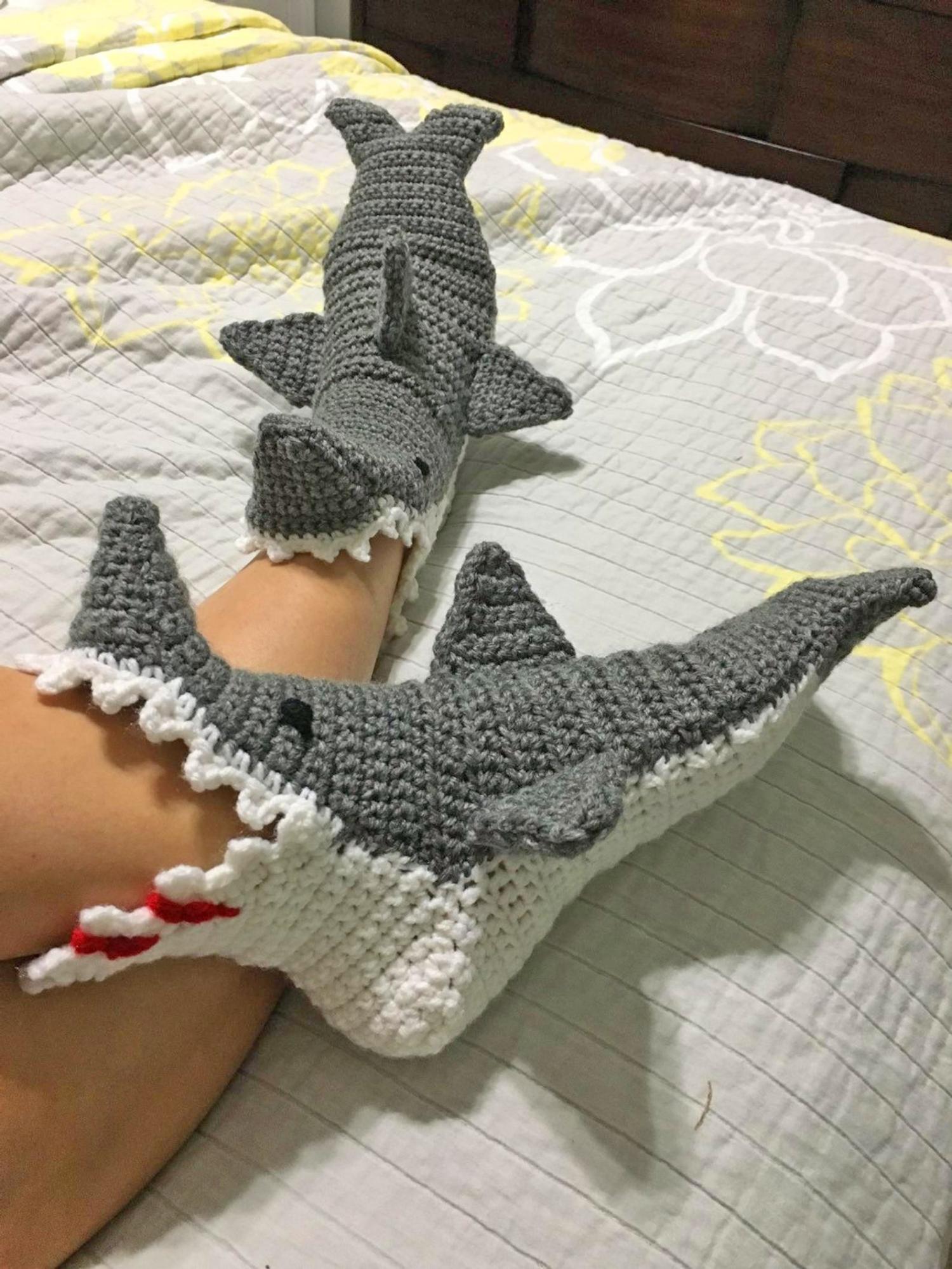 Made by hand from acrylic yarn by StitchedExpressions1 on Etsy, these crochet shark bite slippers look like they're taking a bite out of the wearer's foot, but instead of pain, you'll only feel sweet, sweet, cozy yarn.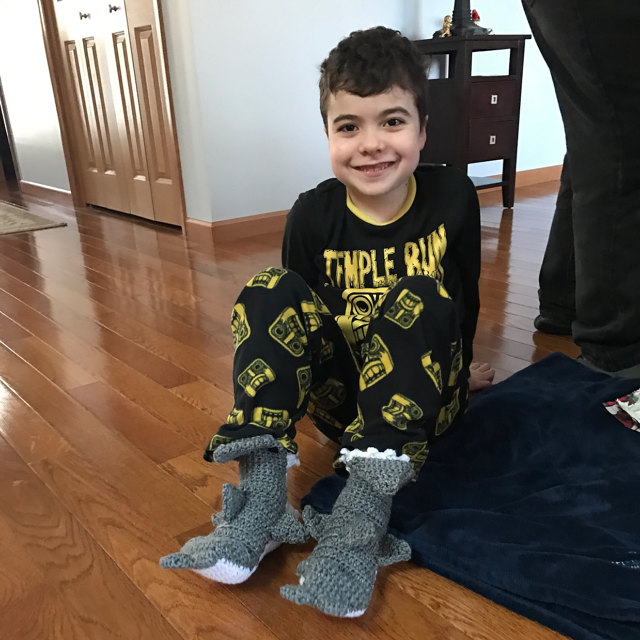 The crochet shark bite slippers are also great for kids!
Offered in three standard sizes – not counting custom requests – these crochet shark bite slippers can be ordered in women's sizes 5-6, 7-8, or 9-10.
In the shop's description, it also mentions that you can direct any custom requests for the crochet shark slippers to the shop to have them try to accommodate! They even include options for rushed orders for those that need their crochet shark socks sooner than 1 to 2 weeks.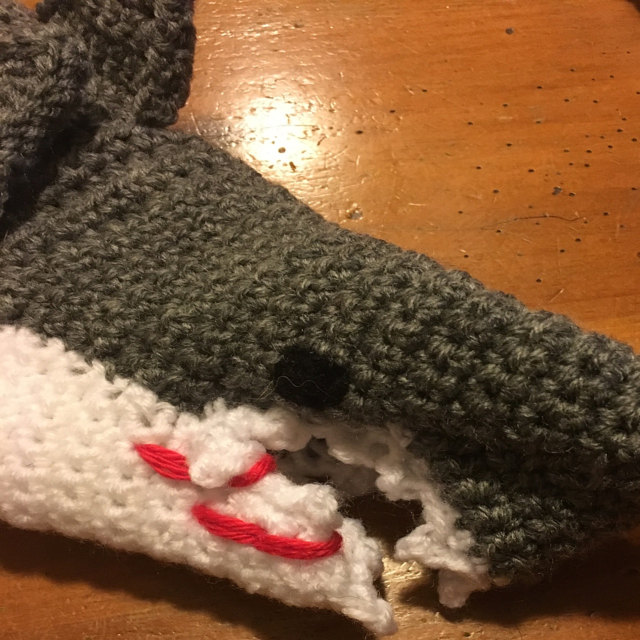 One satisfied user, Samantha, ordered them to give to their sister, left a review saying, "These look so great! They fit perfectly and I can't wait to give them to my sister for Christmas. I love this shop's version because it includes the back fin and clearly defined teeth, just like in the photo. The quality of the crochet work is excellent."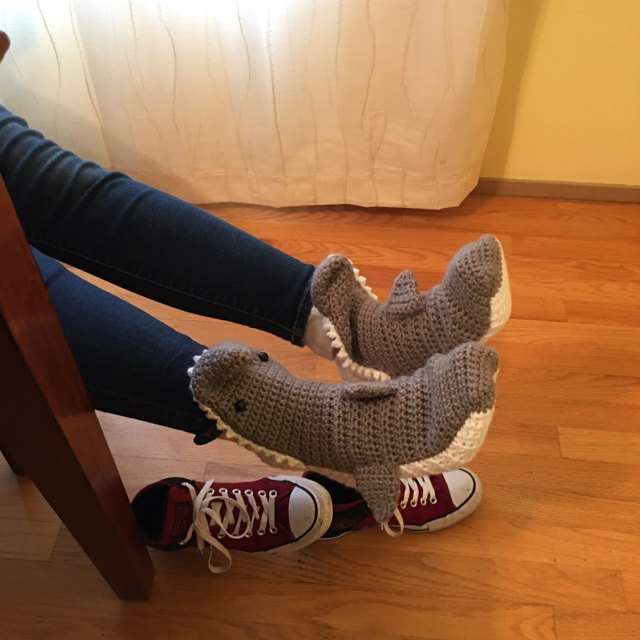 So if sharks are your life, your job, your hobby, or just something you love for one week out of the year, be sure to check out these amazing crochet shark slippers for the perfect combination of scary and cozy.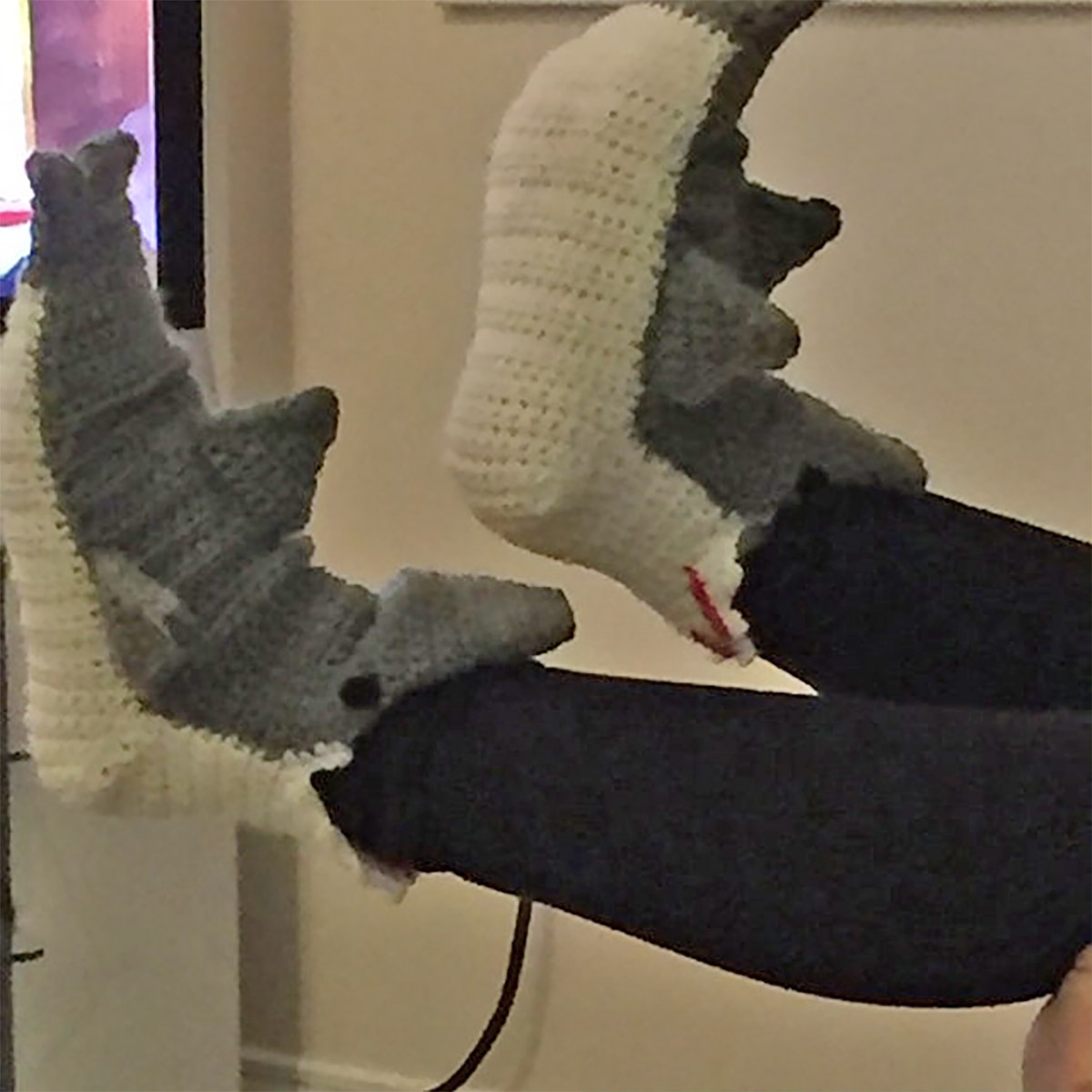 These spooky shark socks will make a great addition to your Shark Week setup. Other great classics to prepare for Shark Week include the shark bite socks, 3D shark ice cube mold, silicone shark fin ice cube mold, and the shark knife set holder, among many other OddityMall favorites.
Shark bite socks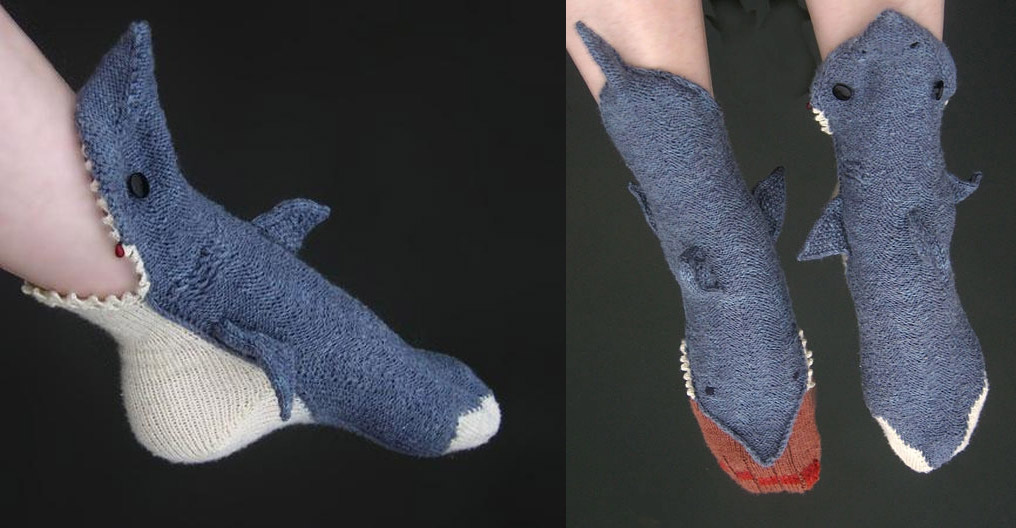 Source
3D Shark ice cube mold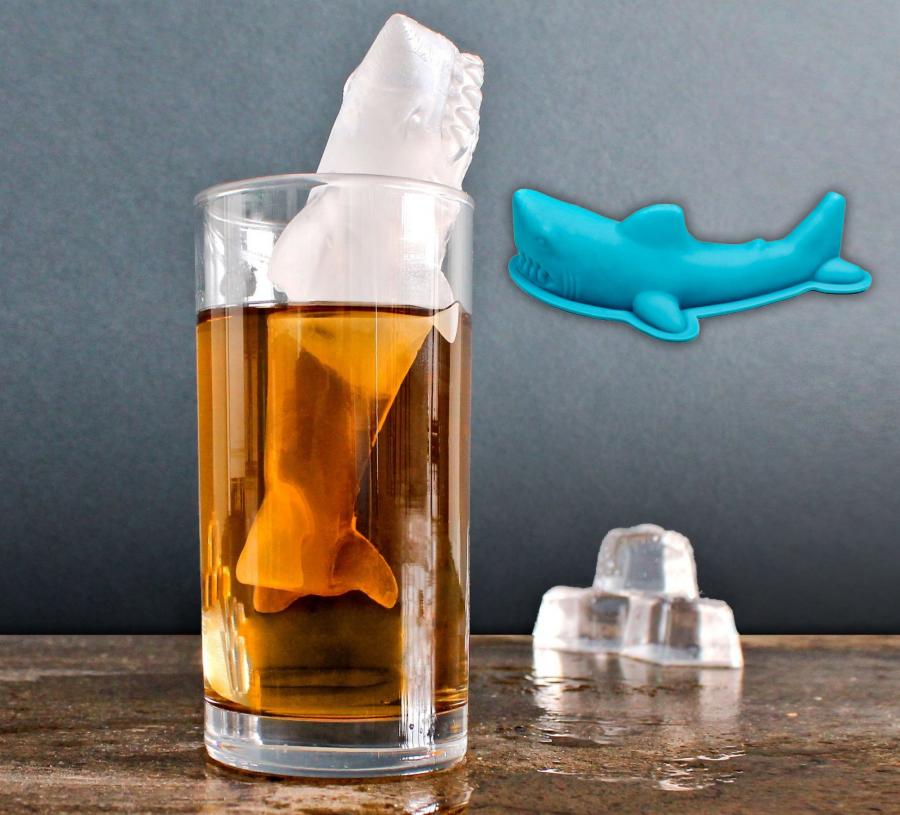 Source
3D shark fin ice cube mold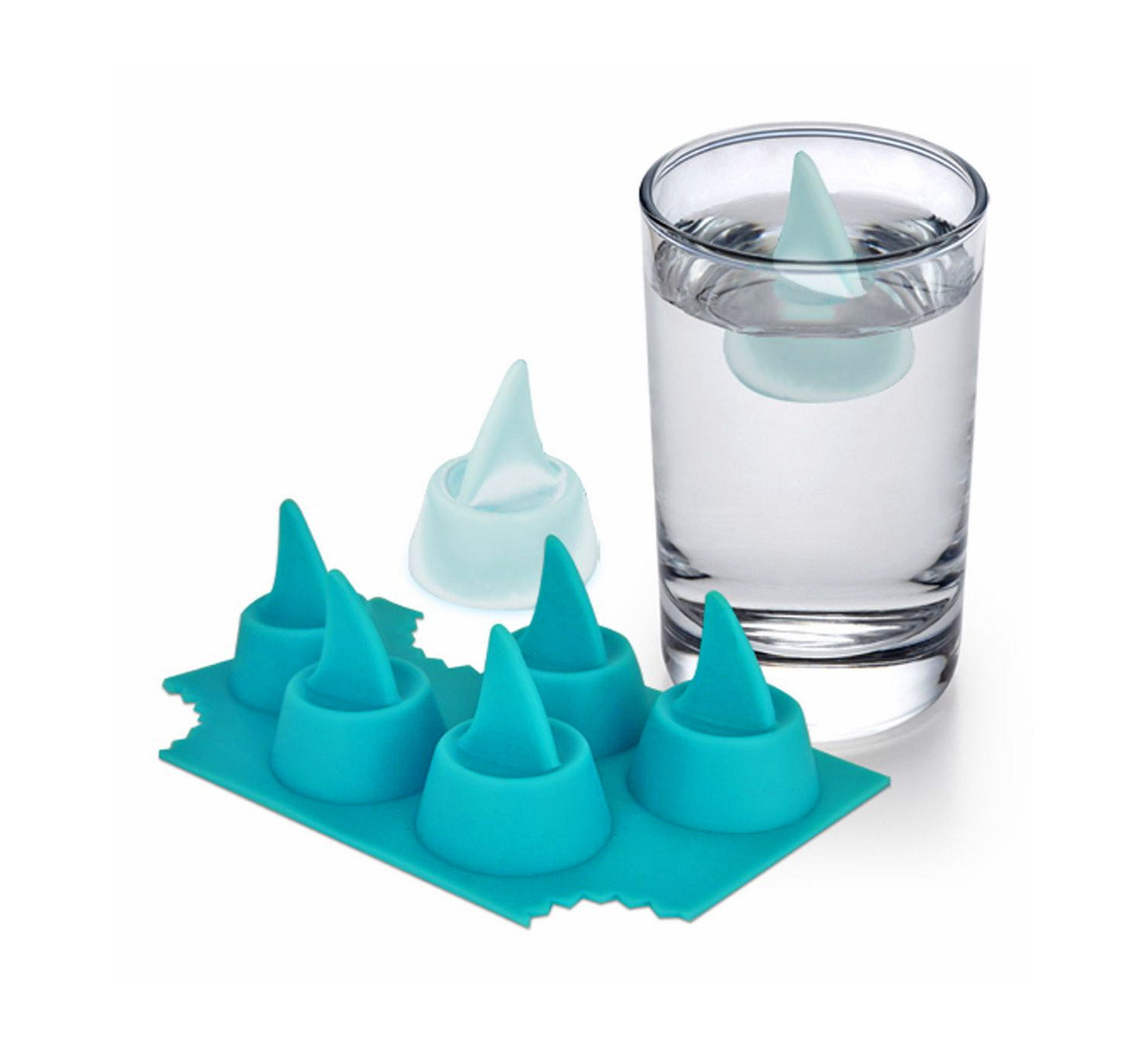 Source
Shark knife set holder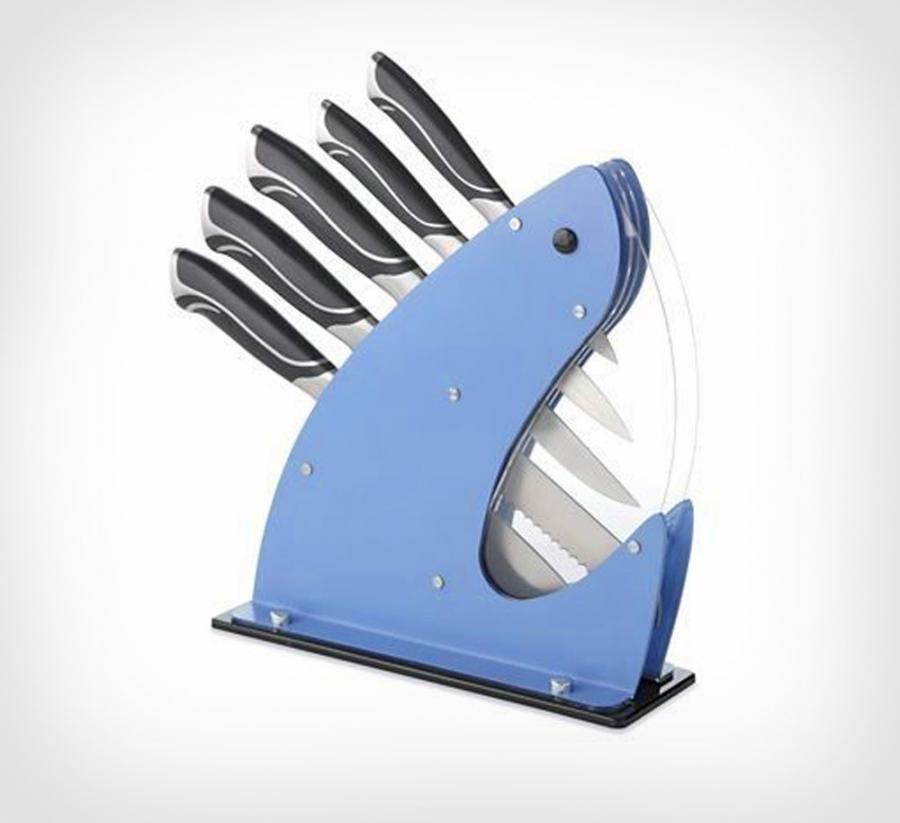 Source
The crochet shark bite slippers come in versions for both men and women!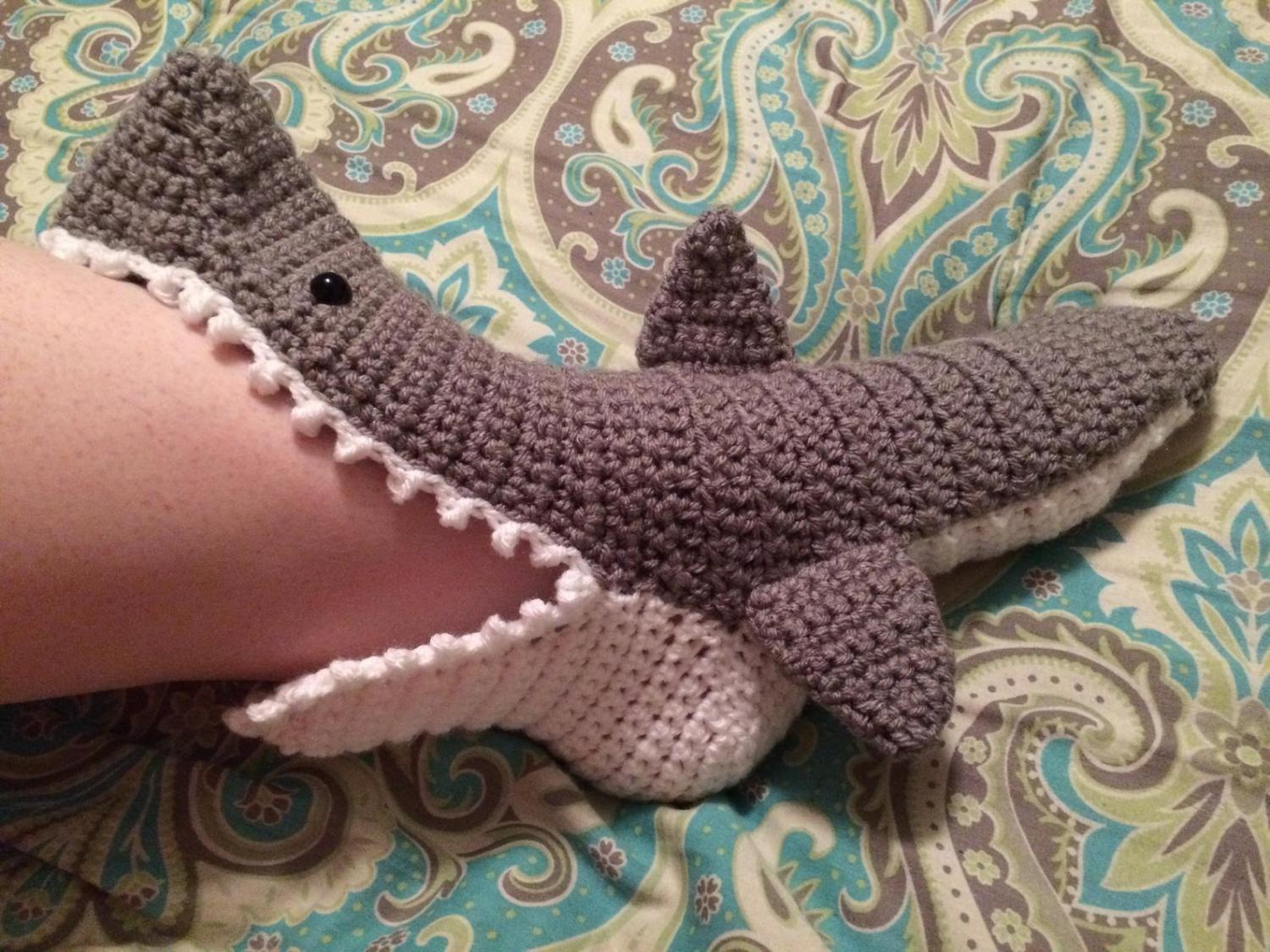 Source
The men's shark slippers will fit US men's shoe sizes 9-12.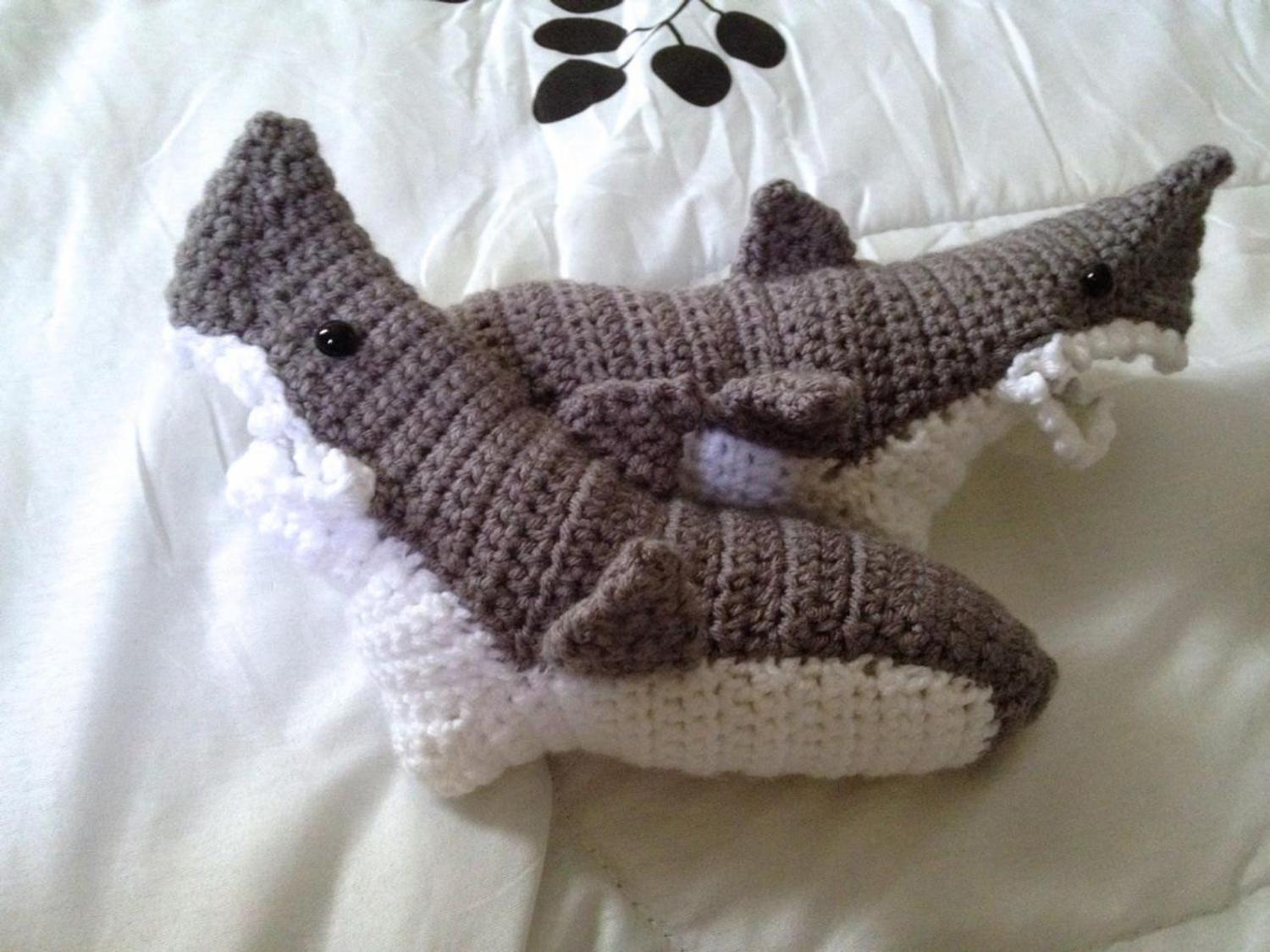 Source
The unique crochet slippers come in a few different color choices to choose from!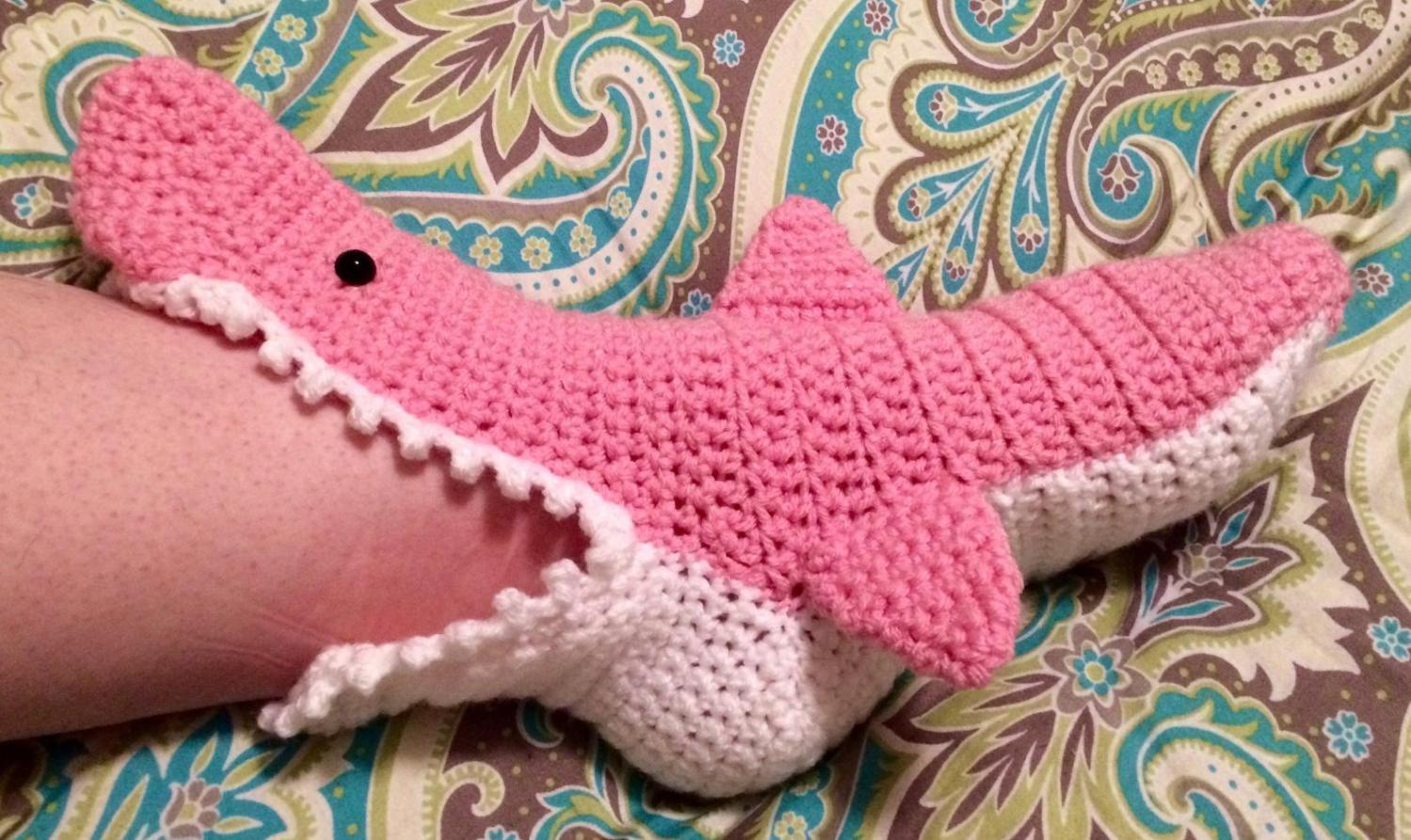 Source
The shark bite slippers are all handmade from acrylic yarn and some sellers make them with buttons!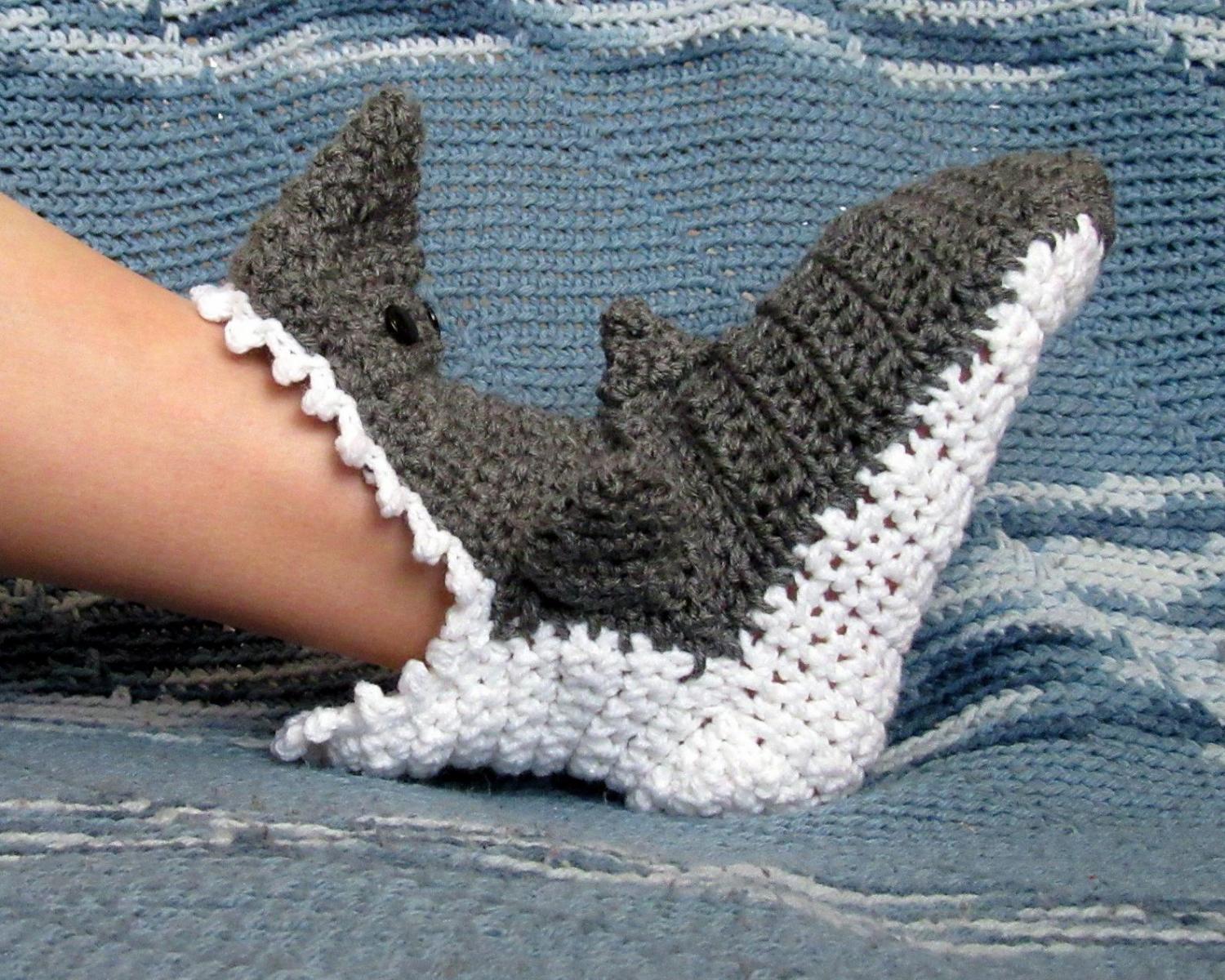 Source
The shark slippers are designed to look like they're biting your feet!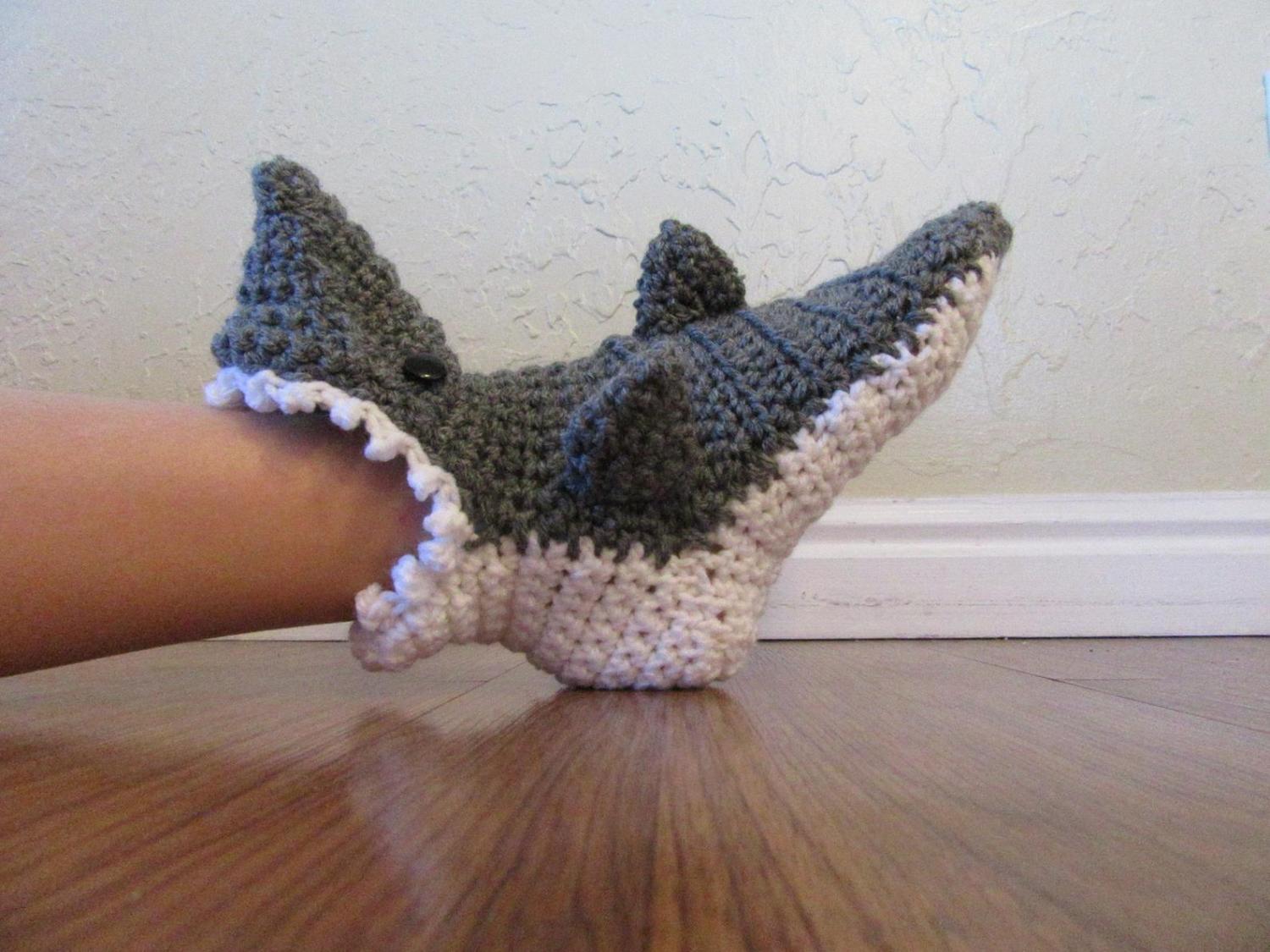 Source
The shark bite slippers can be cleaned in your wash on a 'warm and gentle' cycle and dried on 'low and delicate' cycle!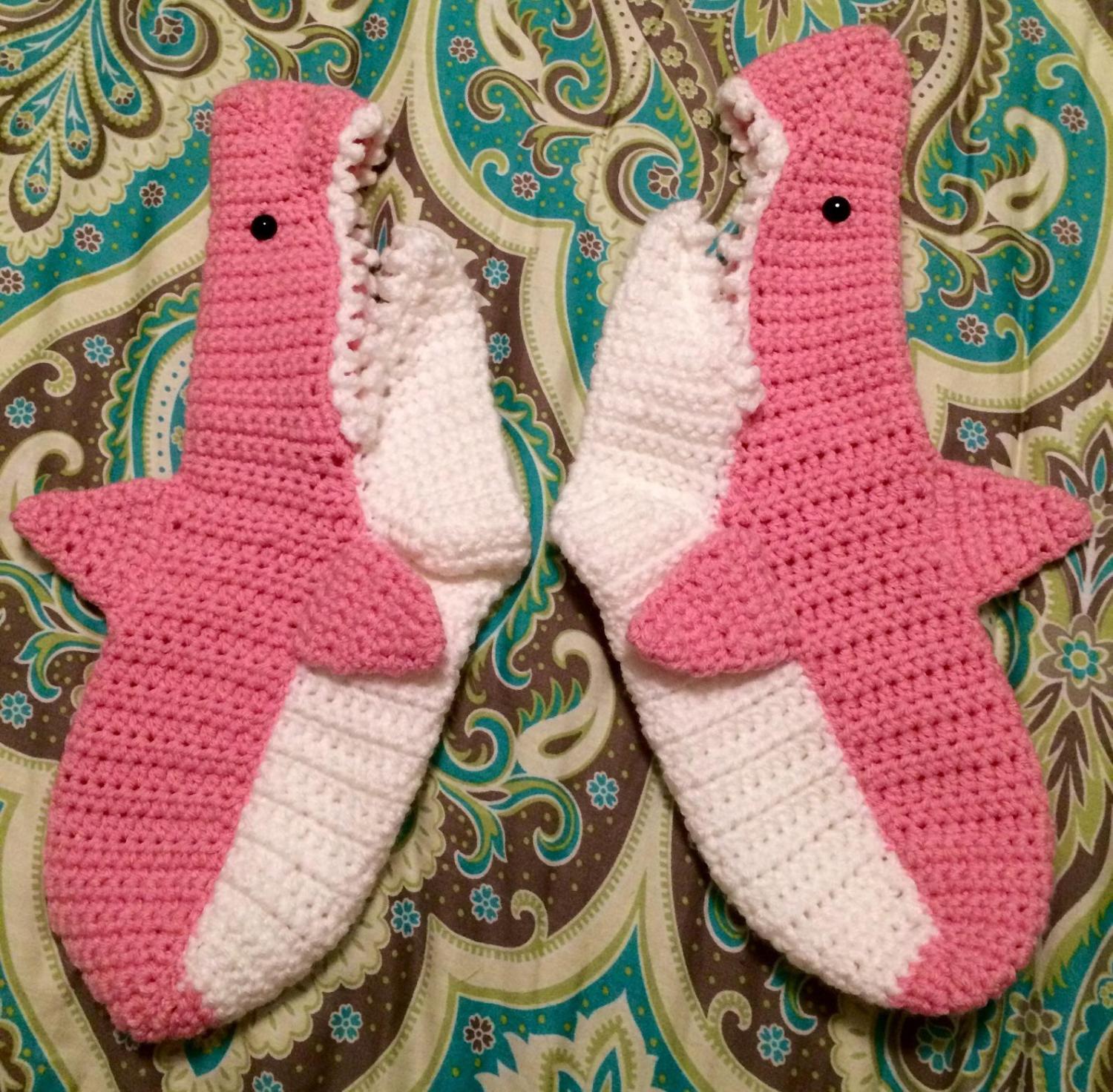 Source
If you want a custom color you can message them for a custom order!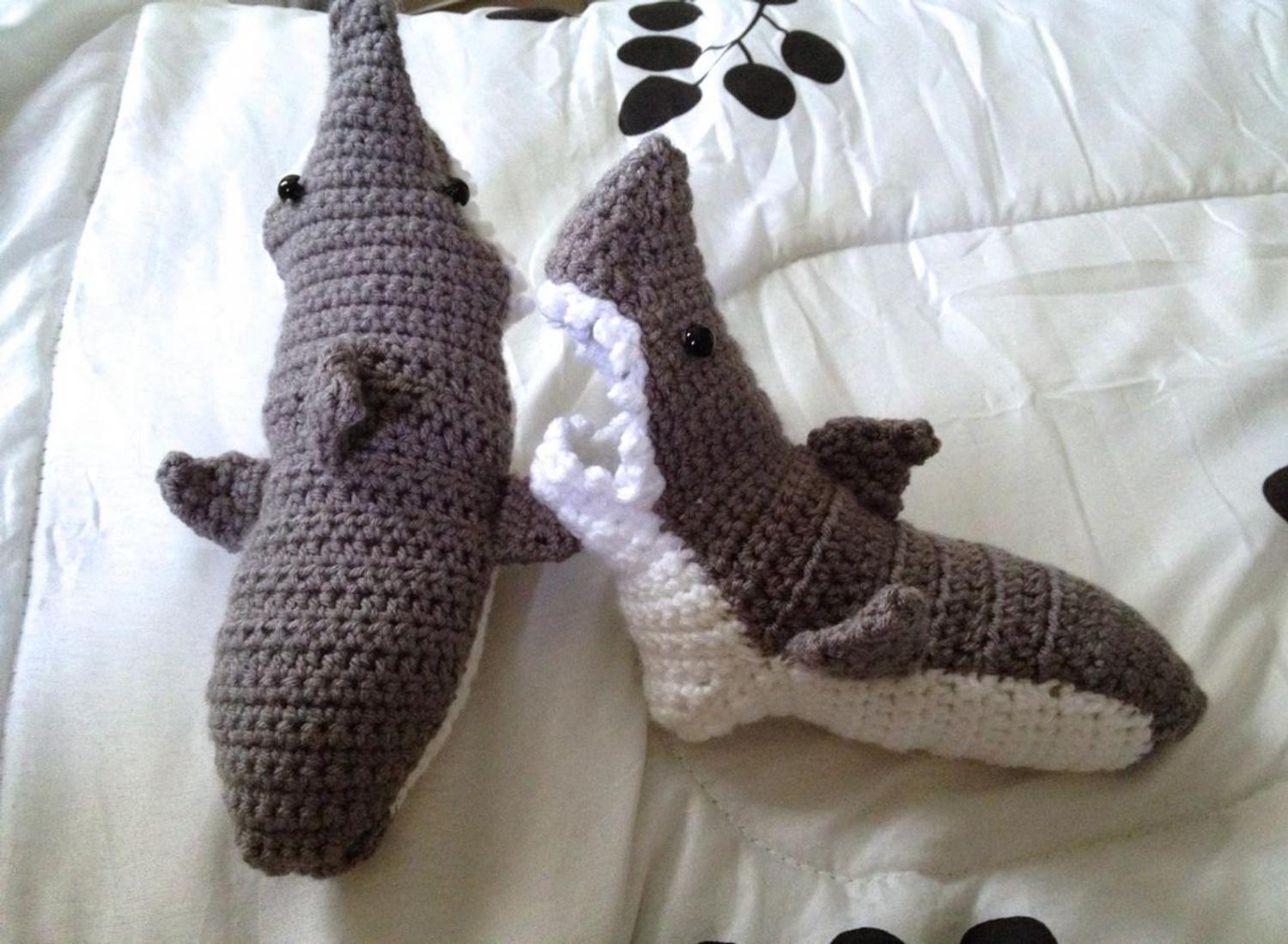 Source
The shark bite slippers will be an instant conversation starter for anyone who sees you wearing them!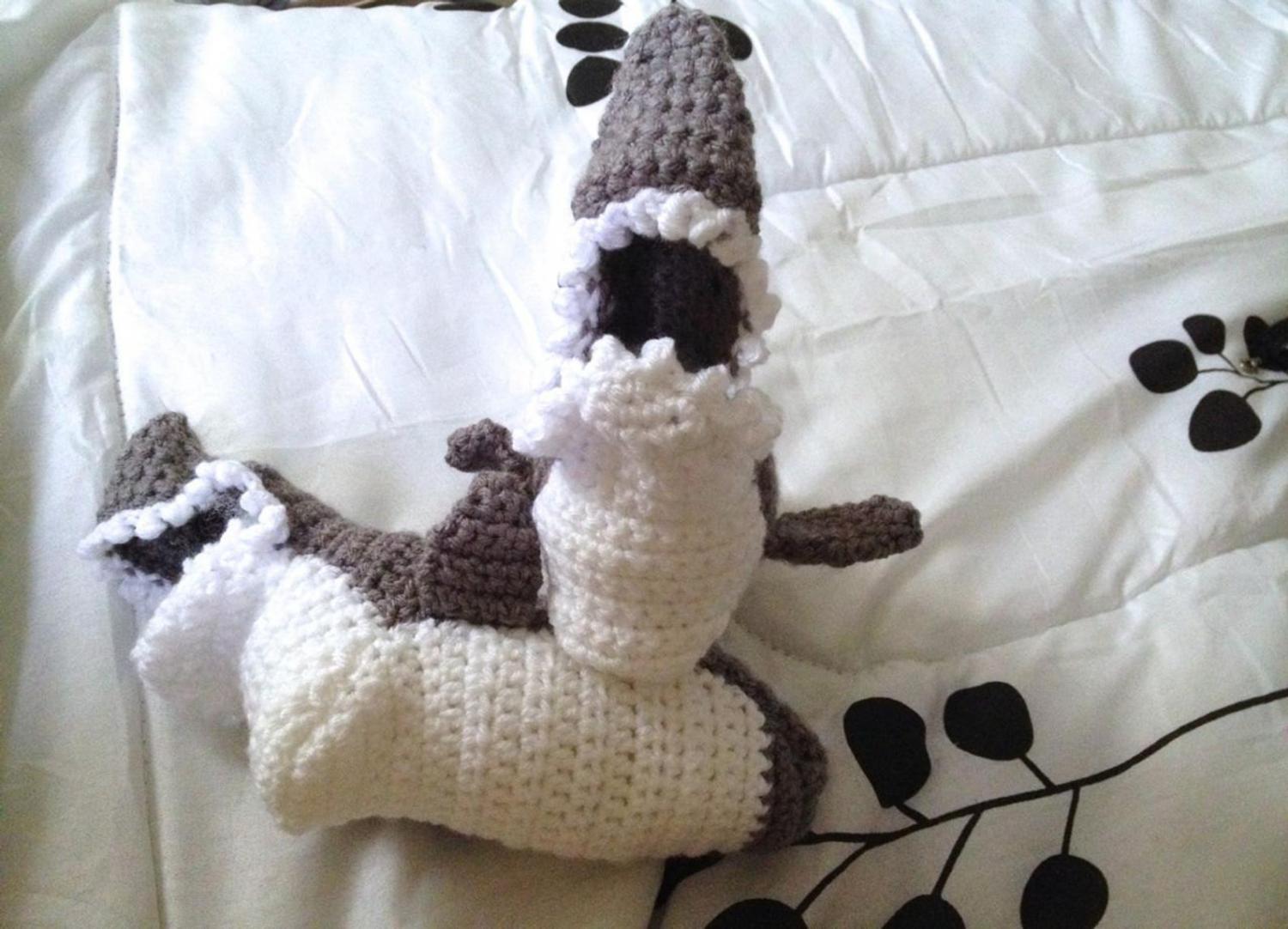 Source
Each shark bite slipper features a dorsal fin, side fins, and tail all of which are crocheted from acrylic yarn!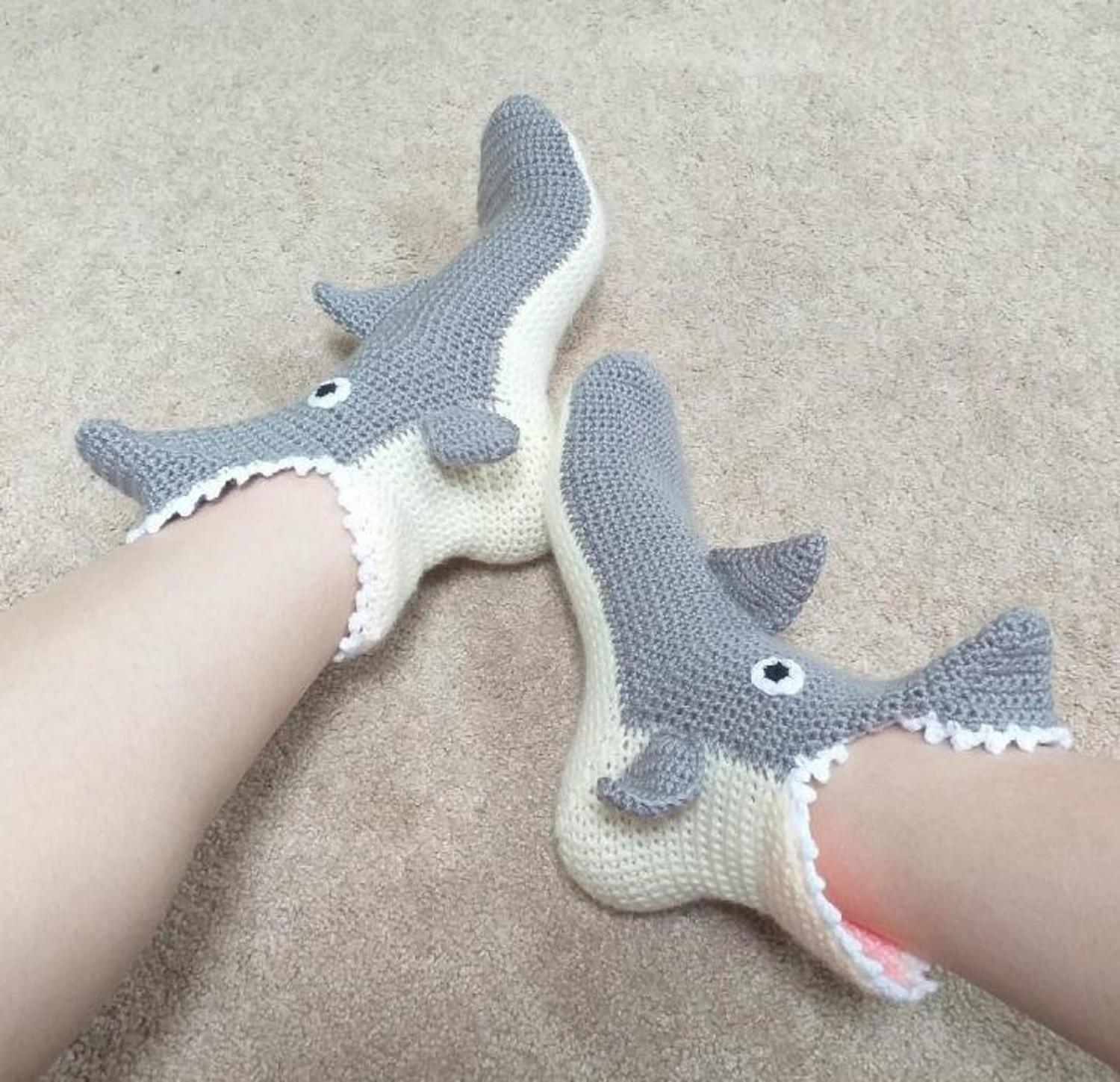 Source