These 3-Piece Crocodile Garden Statues Look Awesome Anywhere In Your Home Or Garden
By Ryan on 10/05/2022 9:51 AM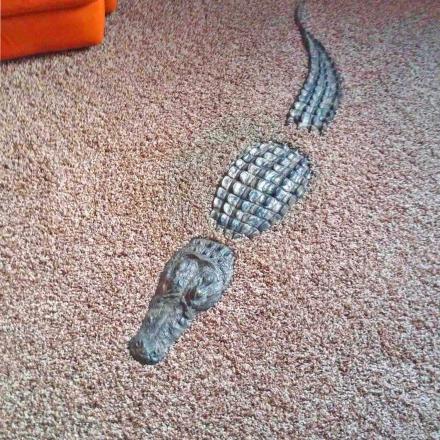 If you're one of the homeowners who seems to be having a hard time picking up a new decorative piece for their garden, maybe it's the perfect time to look for something exotic. And by exotic, we mean the alligators that would surely frighten your visitors! Instead of having the same old garden gnomes, these crocodile garden statues will definitely liven up the place and scare away the pests!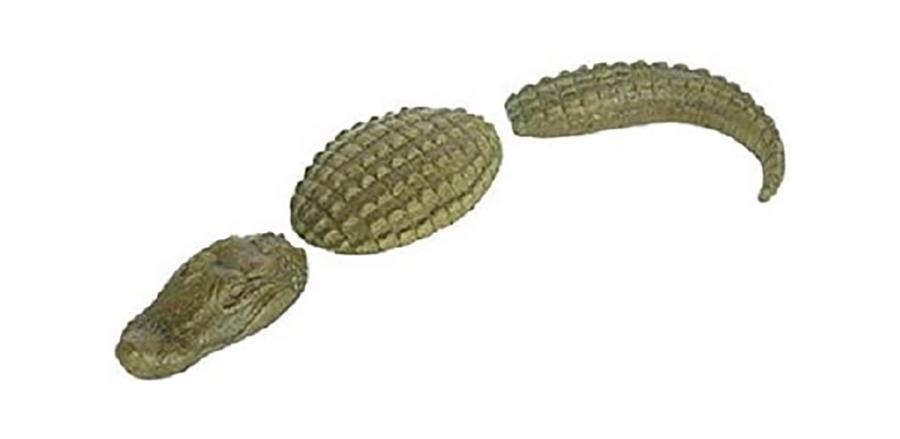 Getting the perfect piece for your garden should be simple. It should be in harmony with all of the other elements of your backyard, but now with a bit of terrifying new detail: a crocodile lying on the ground.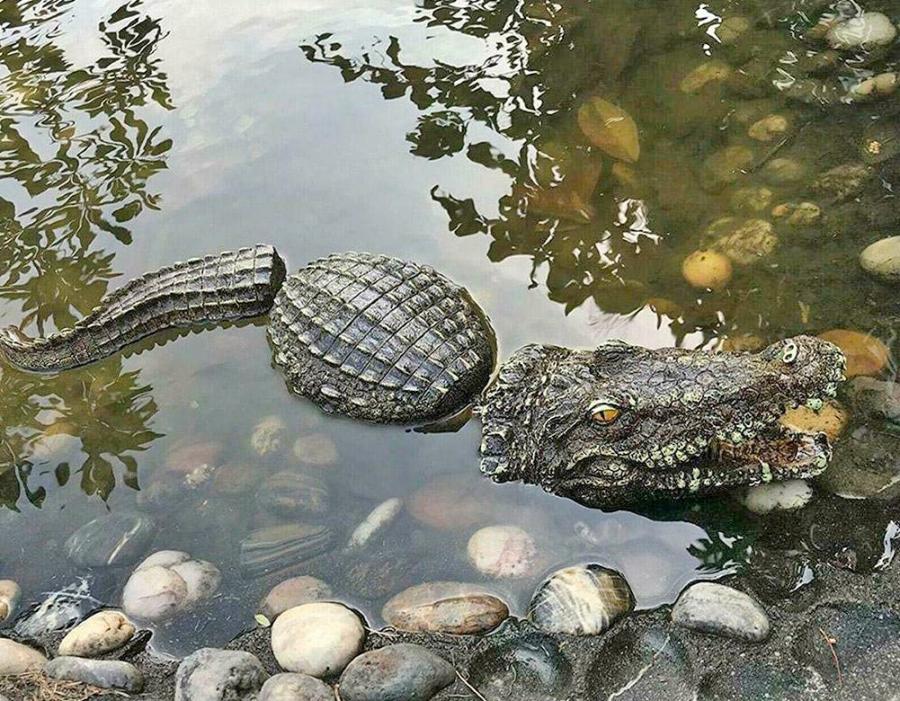 Sure enough, traditional gardens should be filled with your beloved crops and flowers, complimenting the manmade pond you made.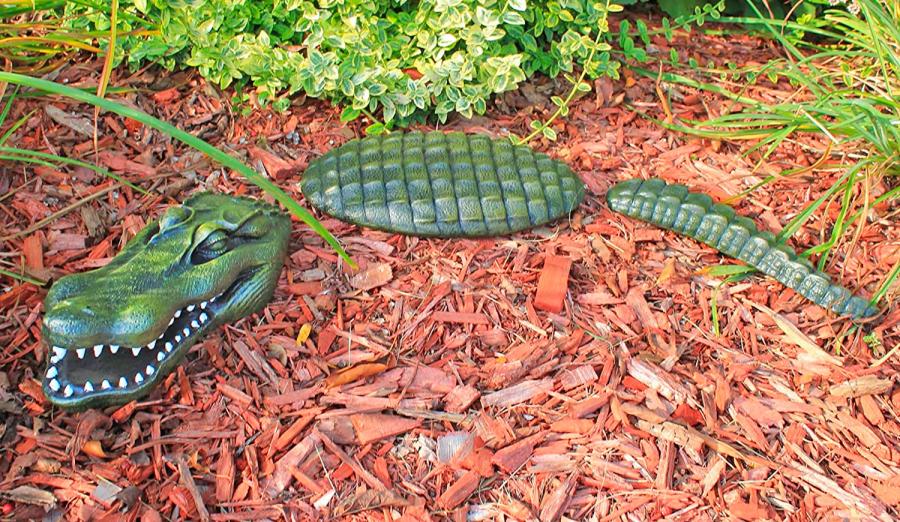 And yet, the crocodiles are an exciting addition to the decorations in your backyard because they scare away pests when they come to visit. But of course, having real-life crocodiles is out of the picture. Not unless you can get them lingering around your pond. That's surely terrifying!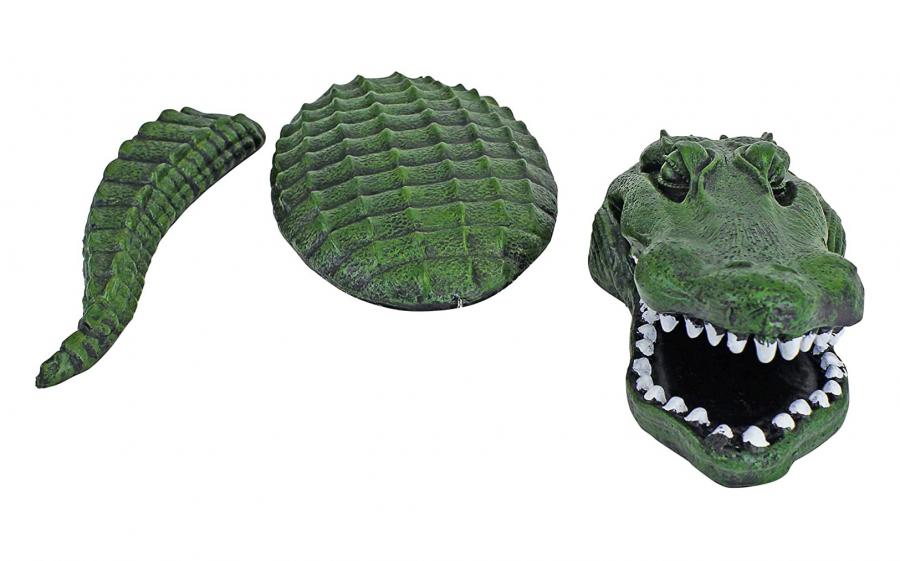 That's why Design Toscano makes lifelike crocodile statues that fit well with your landscaping needs. This company is known for making exotic animals from stones and high-quality designer resin.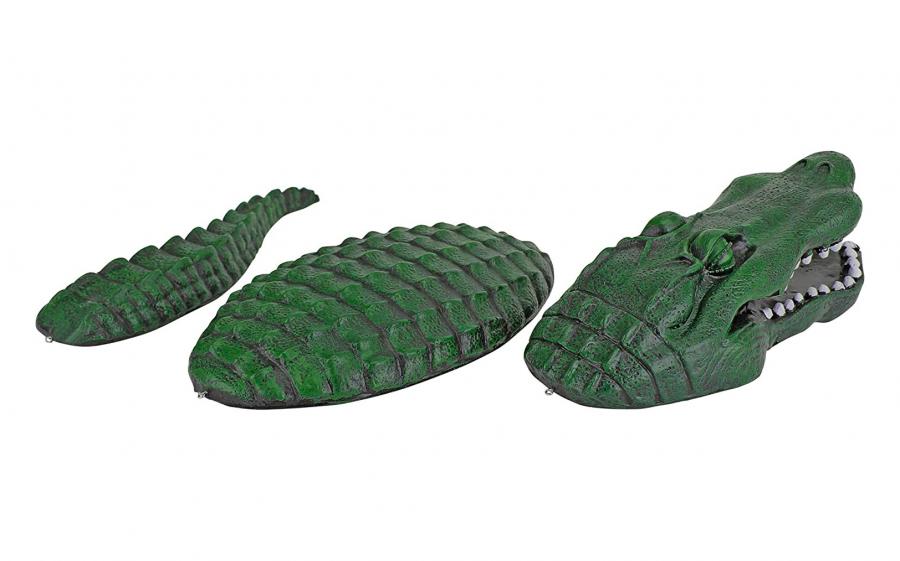 More homeowners, especially those who wish to give their gardens some extra attention, appreciate the increased longevity made possible by the materials used to create these statues.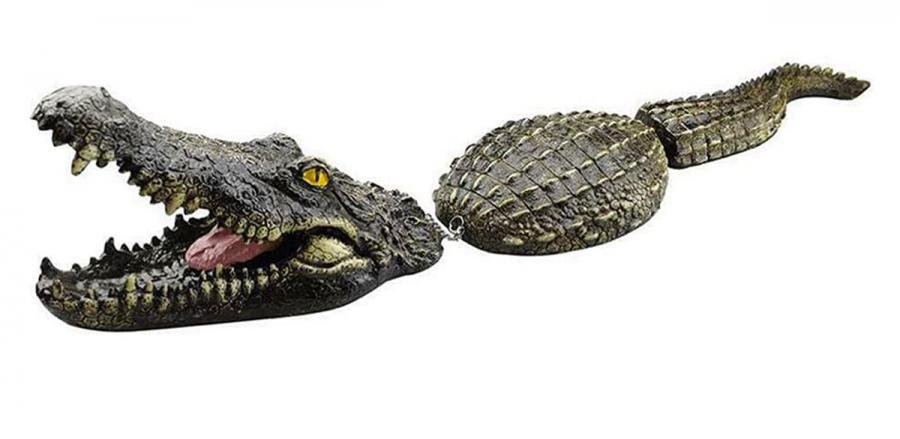 There are a variety of designs available from the brand, so you're likely to find one that you like. They have a wide range of animal designs. Their careful attention to detail makes it clear that the statues they've chosen to highlight are eye-catching.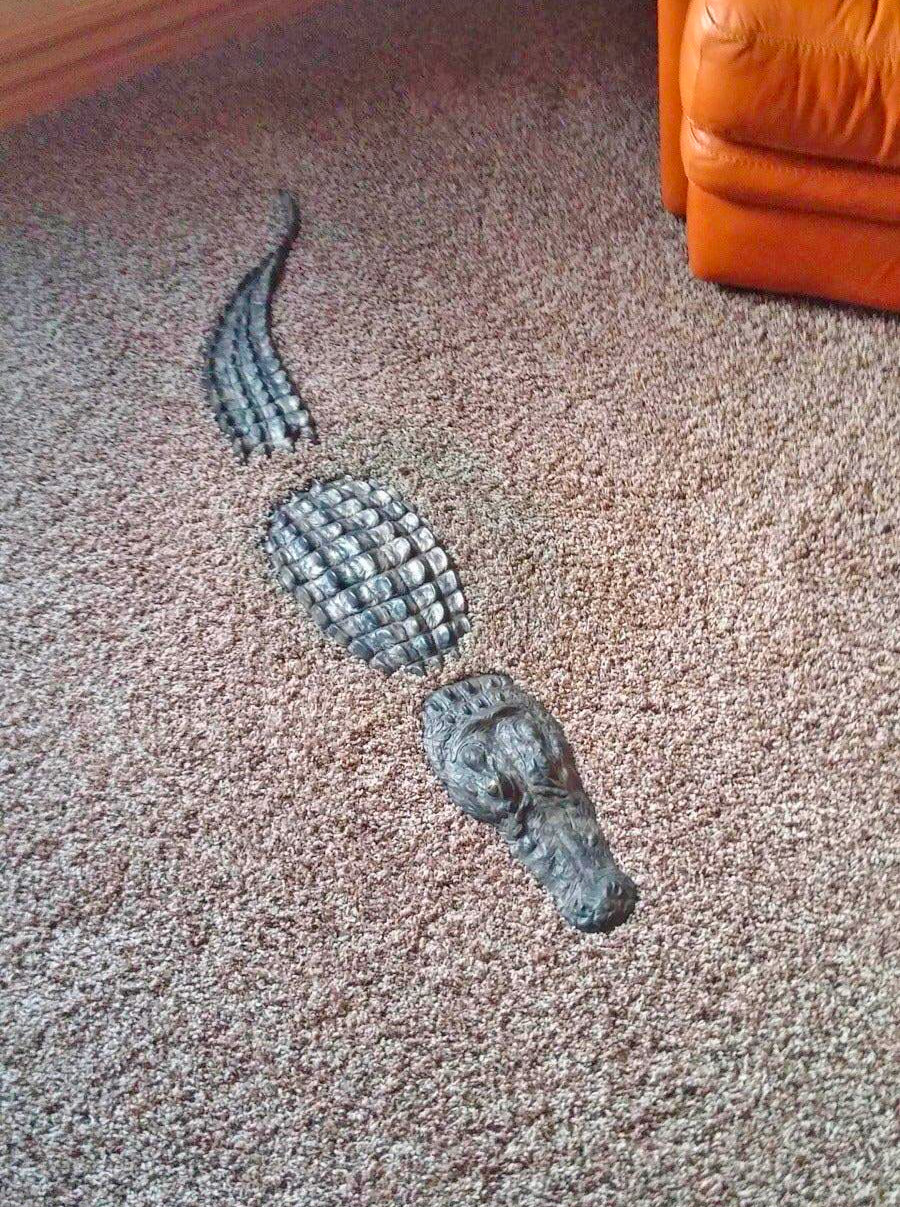 Credit: Reddit
For example, looking at the first of the three designs of the crocodile pieces, Fearless Lawn Gator of The Castel Moat Statue, will make you look at the water twice before you approach.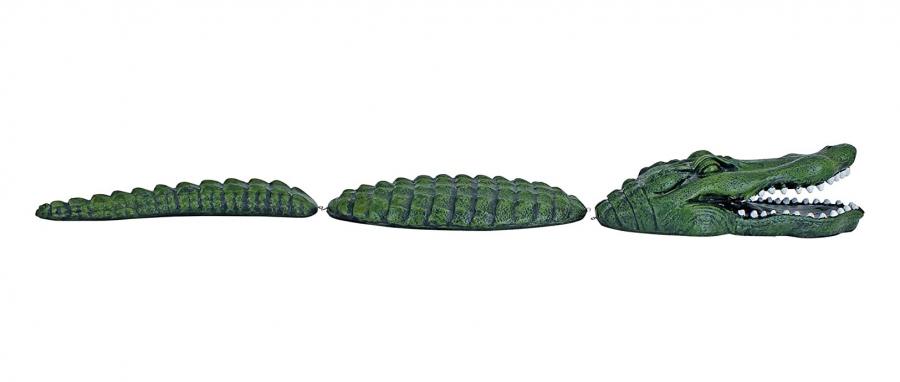 What makes this crocodile stand out is the illusion that the body is already approaching the surface. Its sharp eyes and open mouth are tilted upward, with the upper part of its body showing in shallow water like the ones you see in the movies.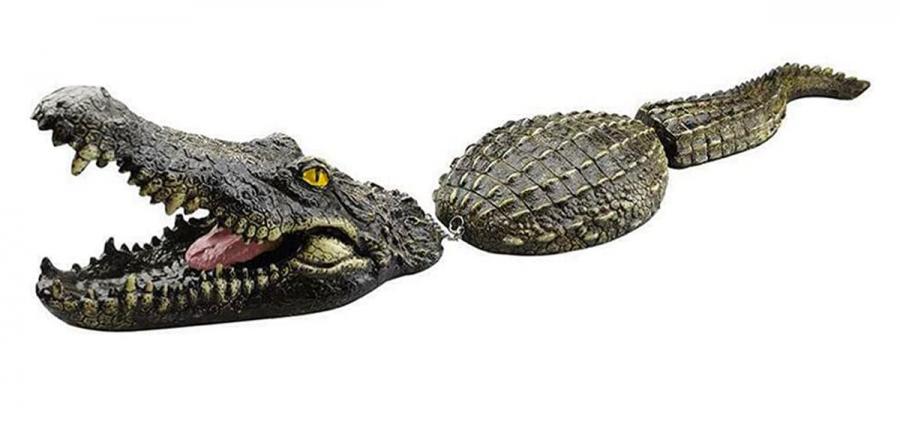 You might be fooled into thinking this statue is sturdy enough just to carry you, but it was only designed to bring a new look to your garden and add a little life to the serene garden. Hence, if you care about this statue's longevity, you should avoid trampling it.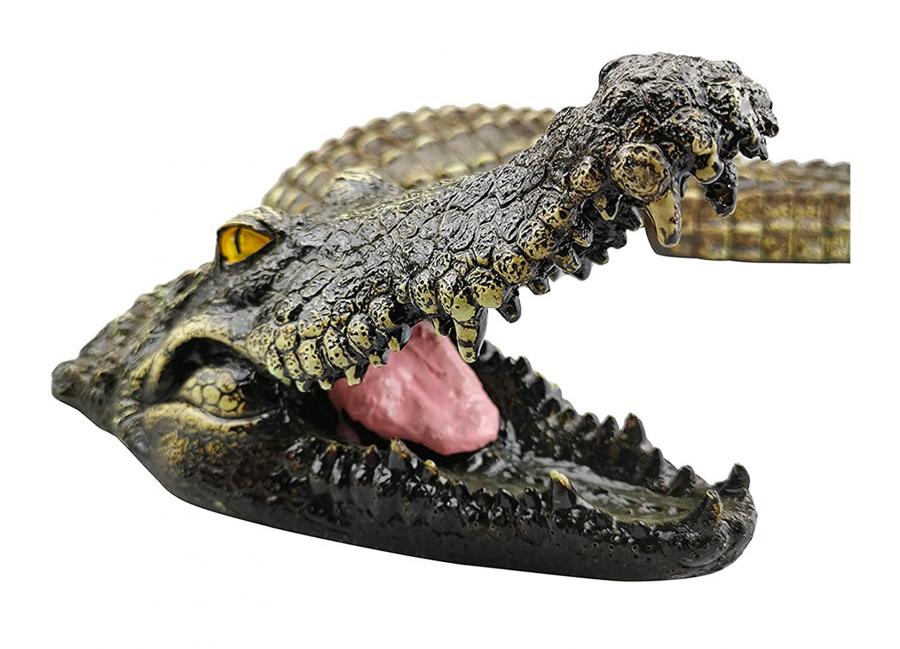 If you'd rather frighten your neighbors, a life-size crocodile concealed in the shrubbery might work just as well. This agitated crocodile statue is another crocodile-style statue. As you get closer, it takes on the appearance of an agitated crocodile. And for sure, you don't want to mess with them!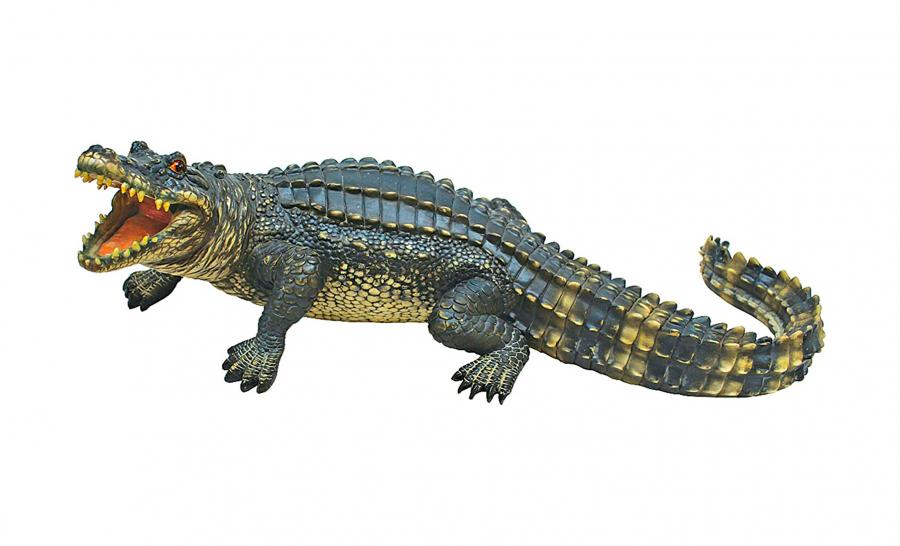 Unlike the first style, it weighs about 128 pounds, which gives you the impression that it is alive. Its weight contributes to how gnarly this creature looks as you get closer. That is until you discover that it is a statue.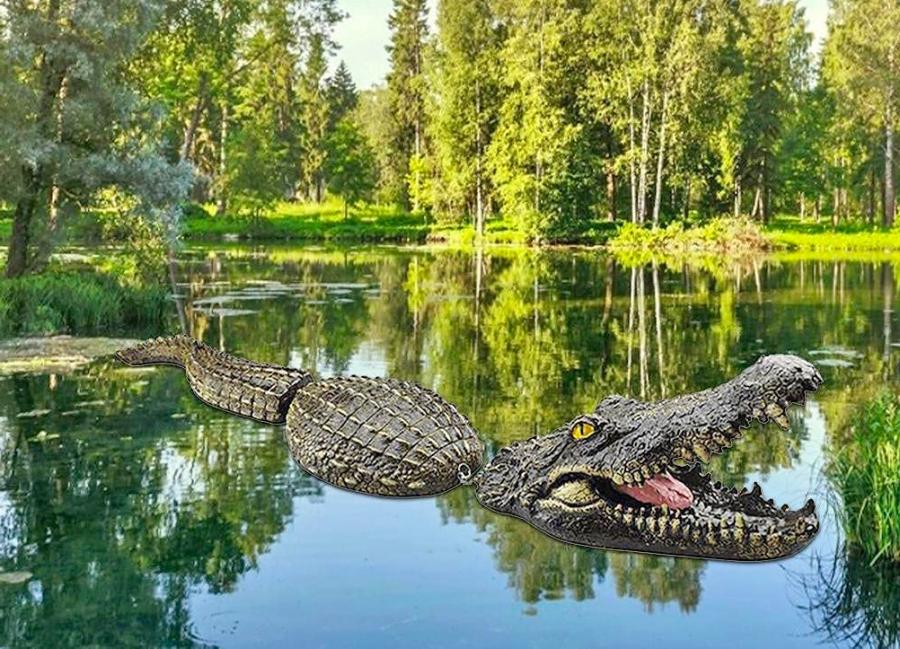 And if you're looking for a crocodile that is just steady and assessing its next move, this life-size crocodile statue might be just what you should be eyeing. (Get it on Amazon here)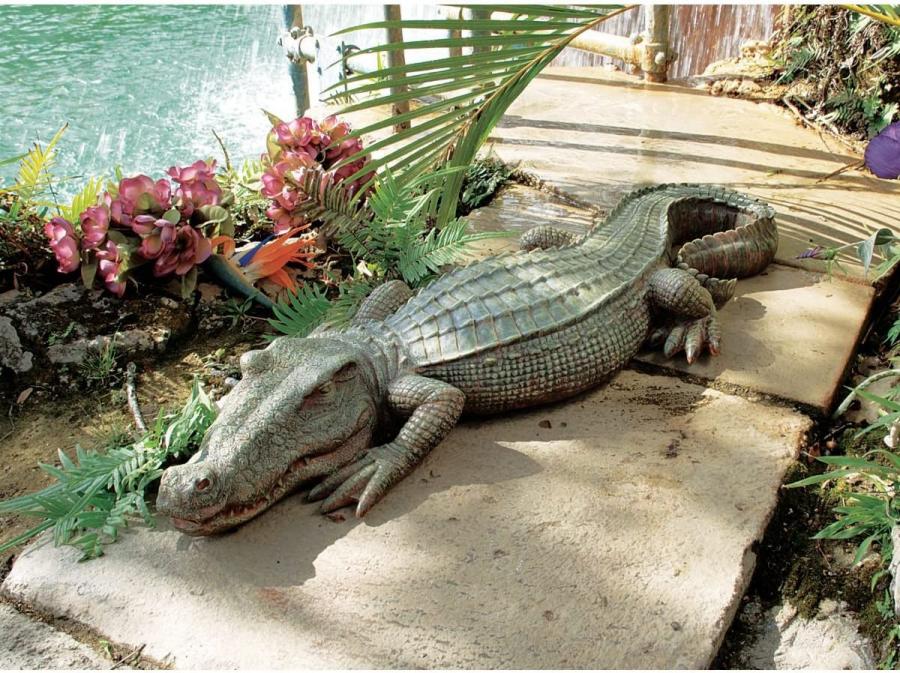 This giant swamp beast statue is another life-sized crocodile statue, but instead of having its mouth open and ready to attack its next prey, it is silently plotting your next scare.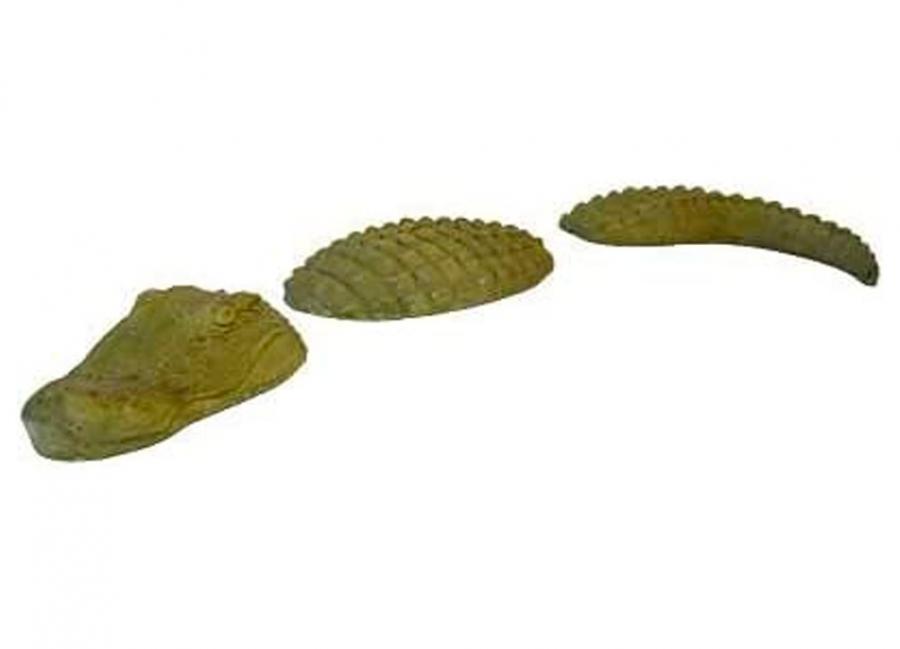 Artists painstakingly sculpt and hand-paint each statue, ensuring an exact representation of the creature's scales and coloration. It means that these pieces can still be repainted to your liking when you think the colors are not strong enough or have already faded.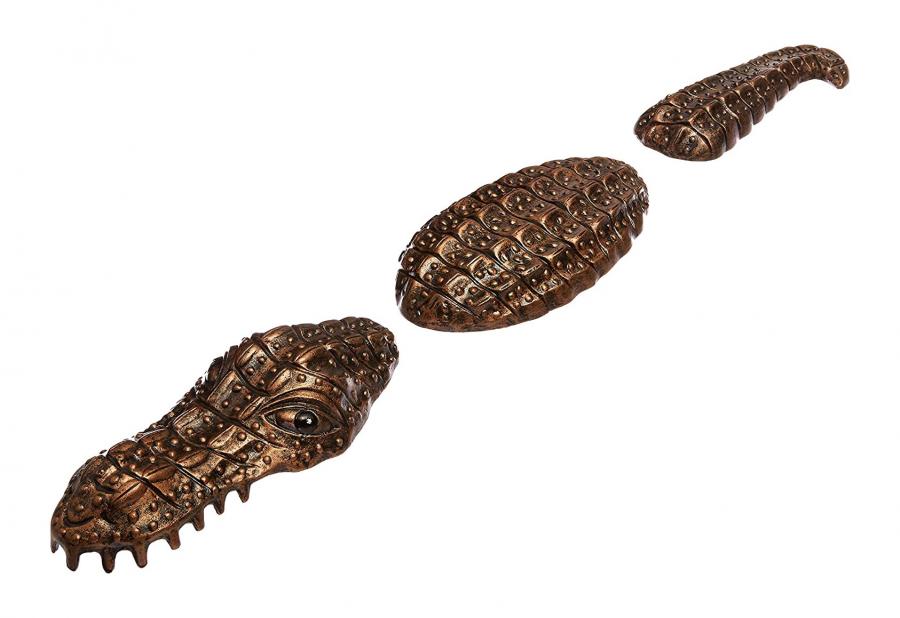 Ideally, these crocodiles are placed in your garden to improve their overall appearance. But if you're creative enough to experiment with the details, you might as well just use it as a scarecrow for the pests like birds and playful dogs who tend to bite your plants when left unsupervised!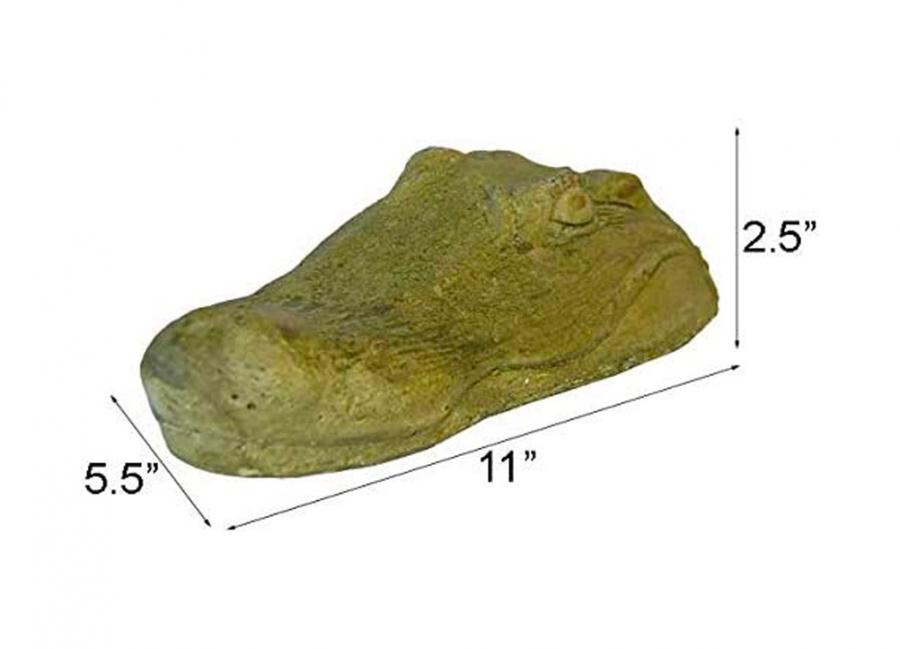 These three piece alligator/crocodile garden statues are available on Amazon for anywhere between $42 to $115 bucks, depending on the version you choose!