This Pizza Pouch Lanyard Will Ensure You Never Get Greasy Pockets Again
By Ryan on 10/07/2020 1:58 PM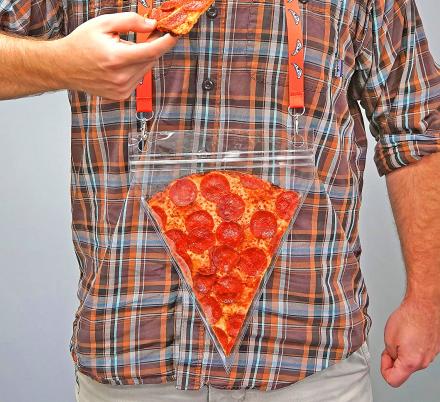 Whether you're attending a pizza conference, or you just happen to like pizza a little too much, this new pizza pouch lanyard might be something of interest to you. The concept it simple, if you have an extra slice of pizza that you'd rather hold on to and eat later, you can simply slide your slice into the pizza pouch and wear it around your neck until you hungry. Not only will it keep the pizza slice nice and fresh, but it'll also keep your pockets from getting greasy from stuffing pizza slices into your pants pockets, like normal people do...
A perfect idea for pizza lovers, party goers who want to hoard pizza, or those who just want to wear their pizza with pride, the pizza slice holding lanyard wraps classily around your neck, and showcases your pizza through a transparent sleeve that's shaped like a triangle to perfectly hold your extra slice of 'za.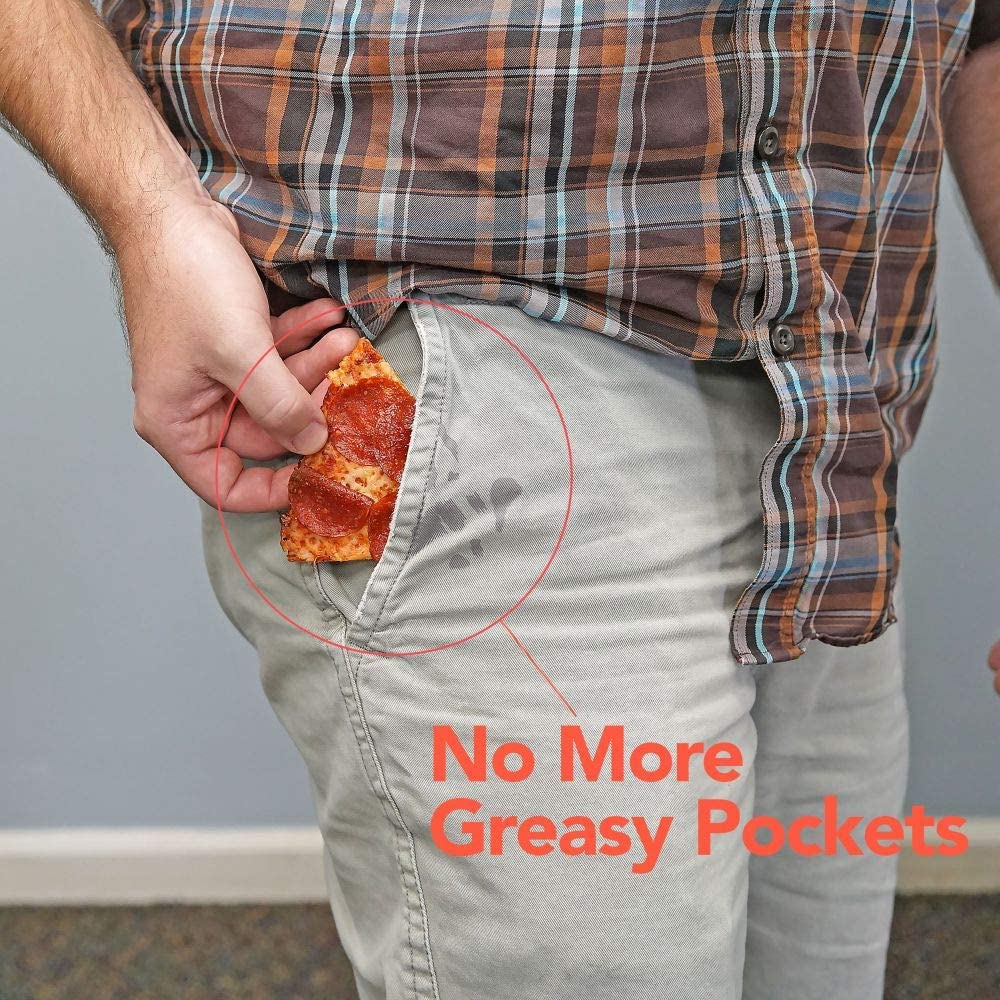 Created and sold by Fairly Odd Novelties, the pizza pouch lanyard is transparent, comes with a handy 36 inch long red lanyard with a pizza design on it, it's one size fits all, it has a zipper sealable top to ensure the freshest slice of pizza when you open it back up, and it measures 11.6 inches long x 9.6 inches wide.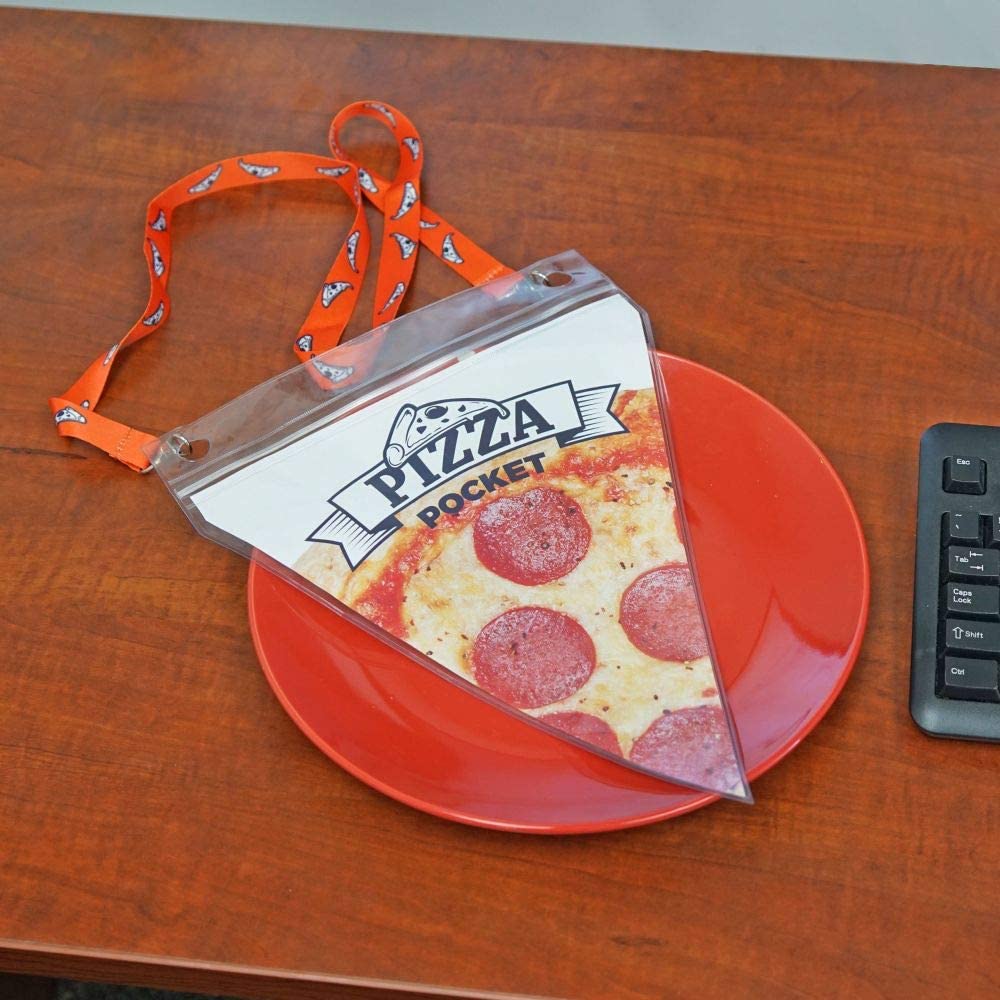 Wear your pizza with pride! – the only slice carrying system that's also a hip fashion accessory!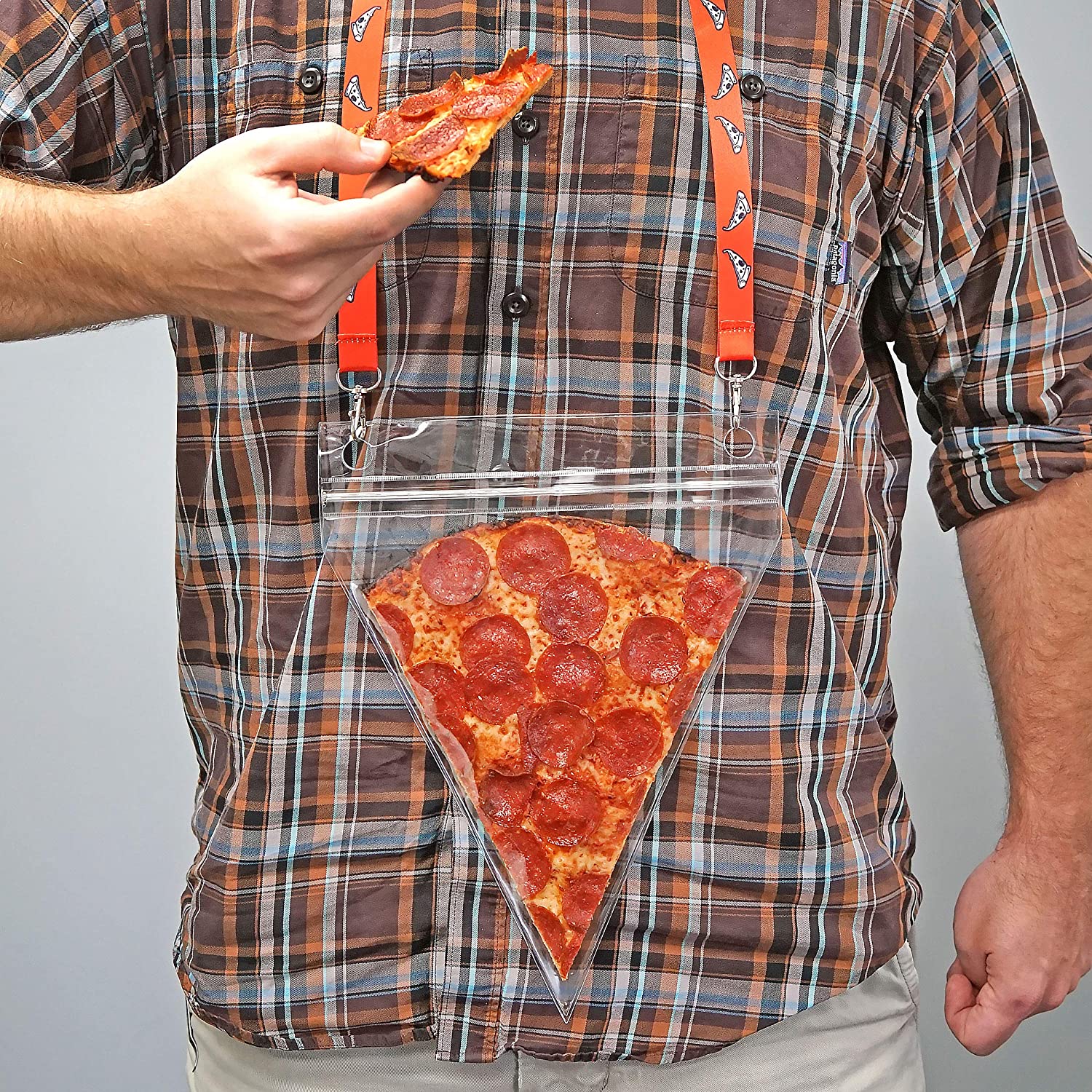 "Carry that pie with pride, adorning your neck as a badge of delicious honor. Now you can tread boldly though this world and never worry about being without a slice ever again."