This Mario Warp Pipe Has A Secret Spot For Storing Nintendo Switch Game Cartridges
By Ryan on 06/07/2021 9:39 AM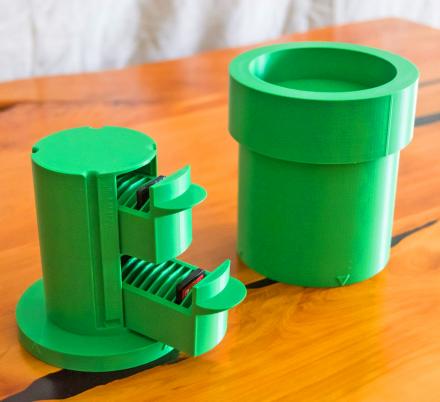 If you're Mario fan and love the nostalgia of of everything Nintendo, chances are you already have these warp pipe piranha plant slippers, or perhaps the Mario power star Christmas tree topper. If you've upgraded your gaming console to a Nintendo switch, chances are you or your kid would also love this amazing warp pipe that doubles as a Nintendo Switch game cartridge holder. It's a 3D printed warp pipe and it holds up to 18 different game cartridges for your switch.

Sizes: 14 | 18
The unique Nintendo switch game holder contains two different storage drawers inside of it, each of which has 9 different slots for holding games. Just unlock the the warp pipe by sliding it sideways from the base and pull up on the outer shell of the pipe. It then reveals the super secret storage drawers for your switch games. Everyone will just think it's your run-of-the-mill warp pipe, but only you will know it's where all of your switch games are held.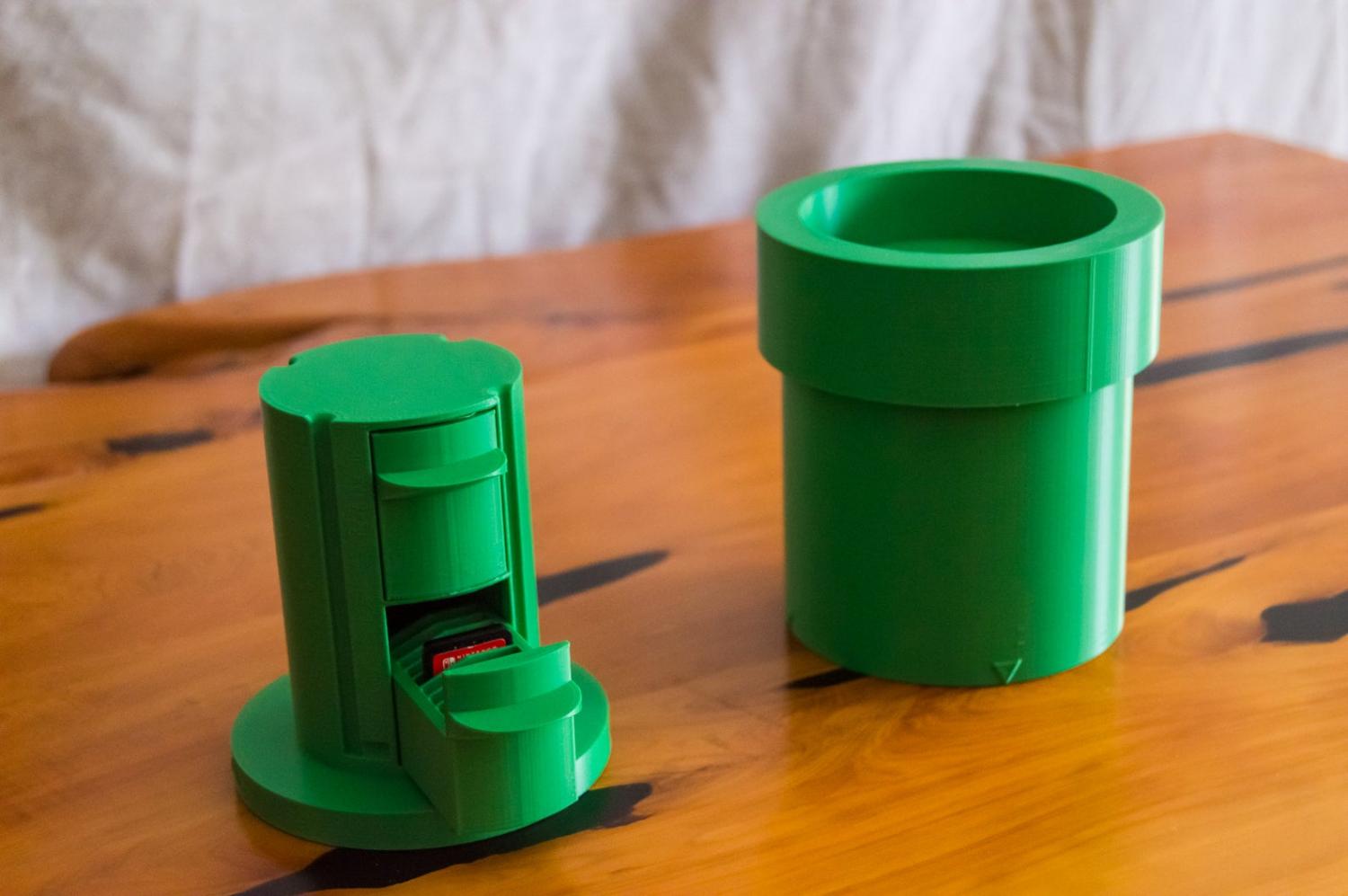 The Super Mario warp pipe switch game holder is 3D printed by Etsy store WhopperPrinting, and the design makes it super easy to throw into a bag, backpack, or purse to have all of your or your child's game with you wherever you go!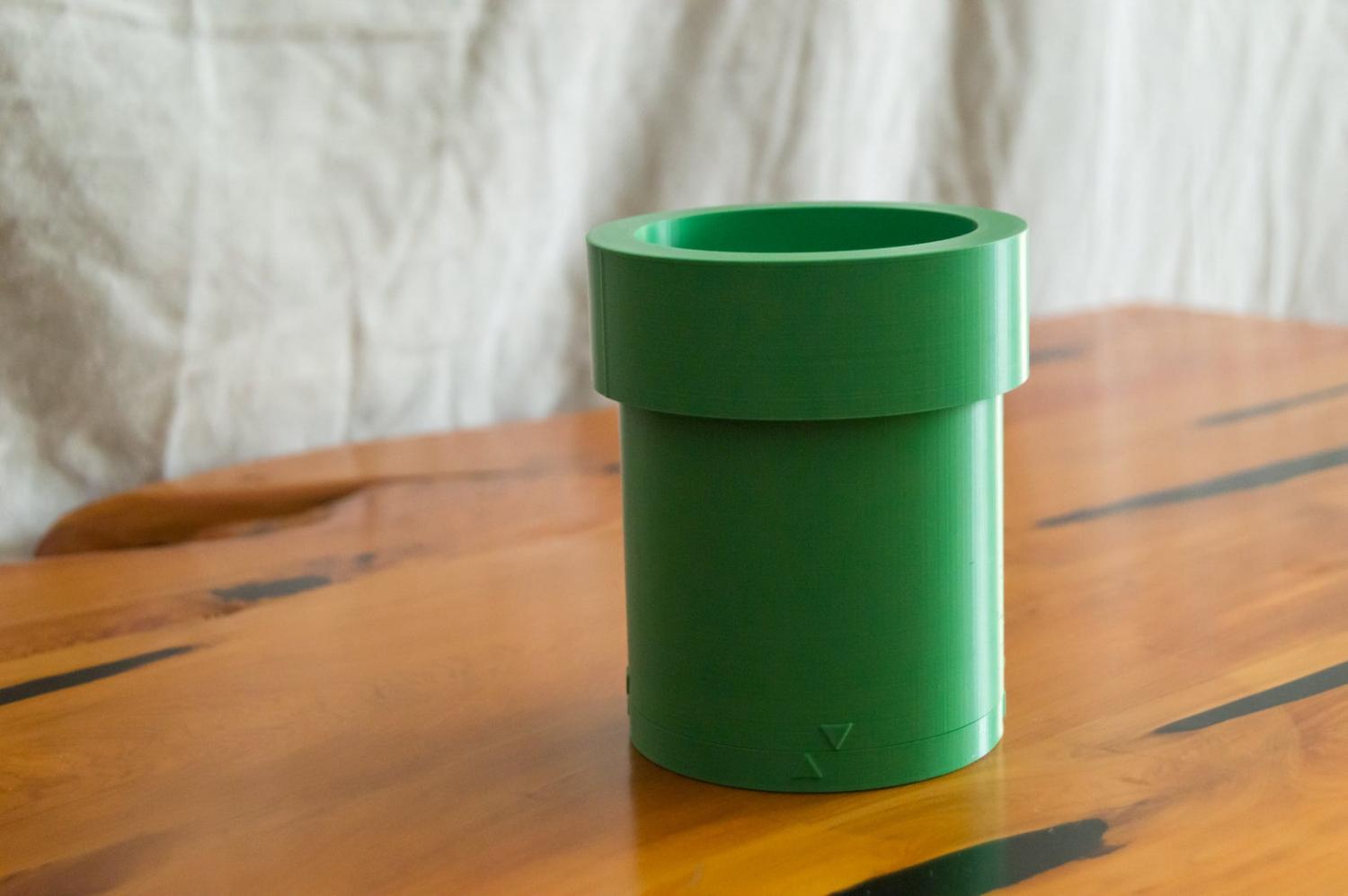 The same company also makes a smaller version of the warp pipe Switch game holder that holds just 14 cartridges. It's a smaller warp pipe, and doesn't contain any drawers that need to be pulled out. You simply pull up on the outers shell of the pipe, and it instantly reveals all 14 game cartridges.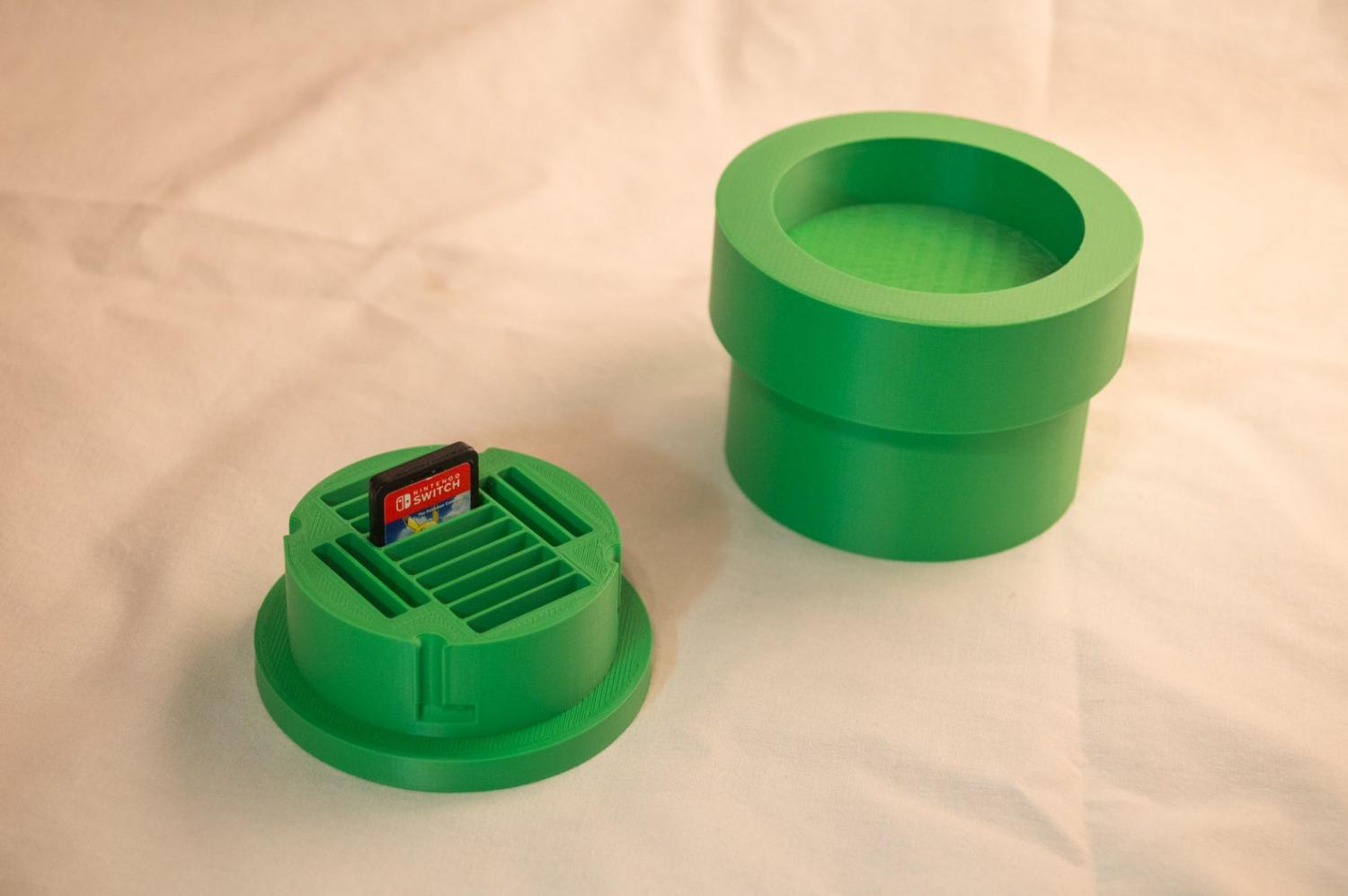 The warp pipe cartridge holder is 3D printed from PLA material!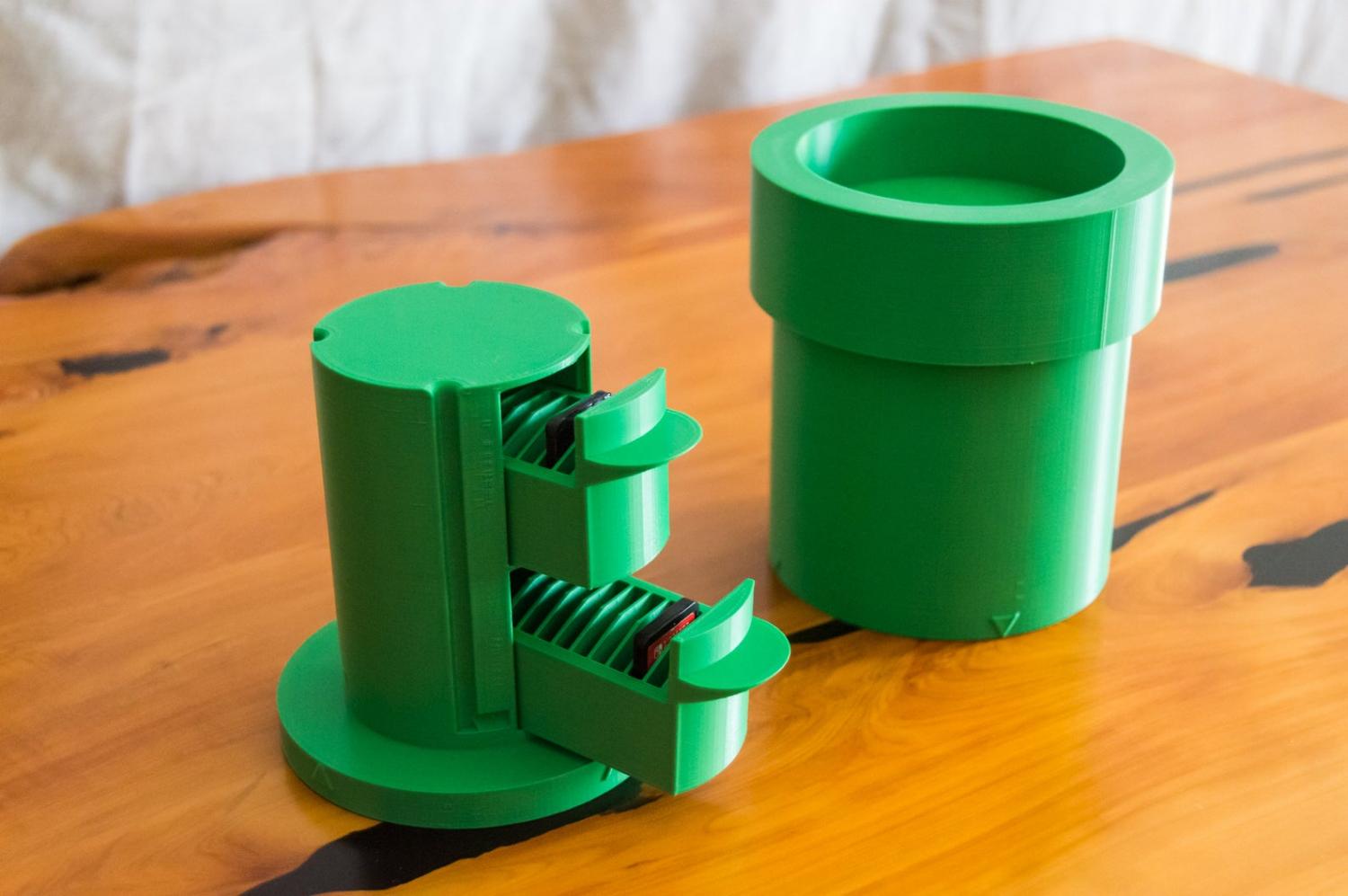 Both the large and small versions are only compatible with Nintendo Switch games cartridges!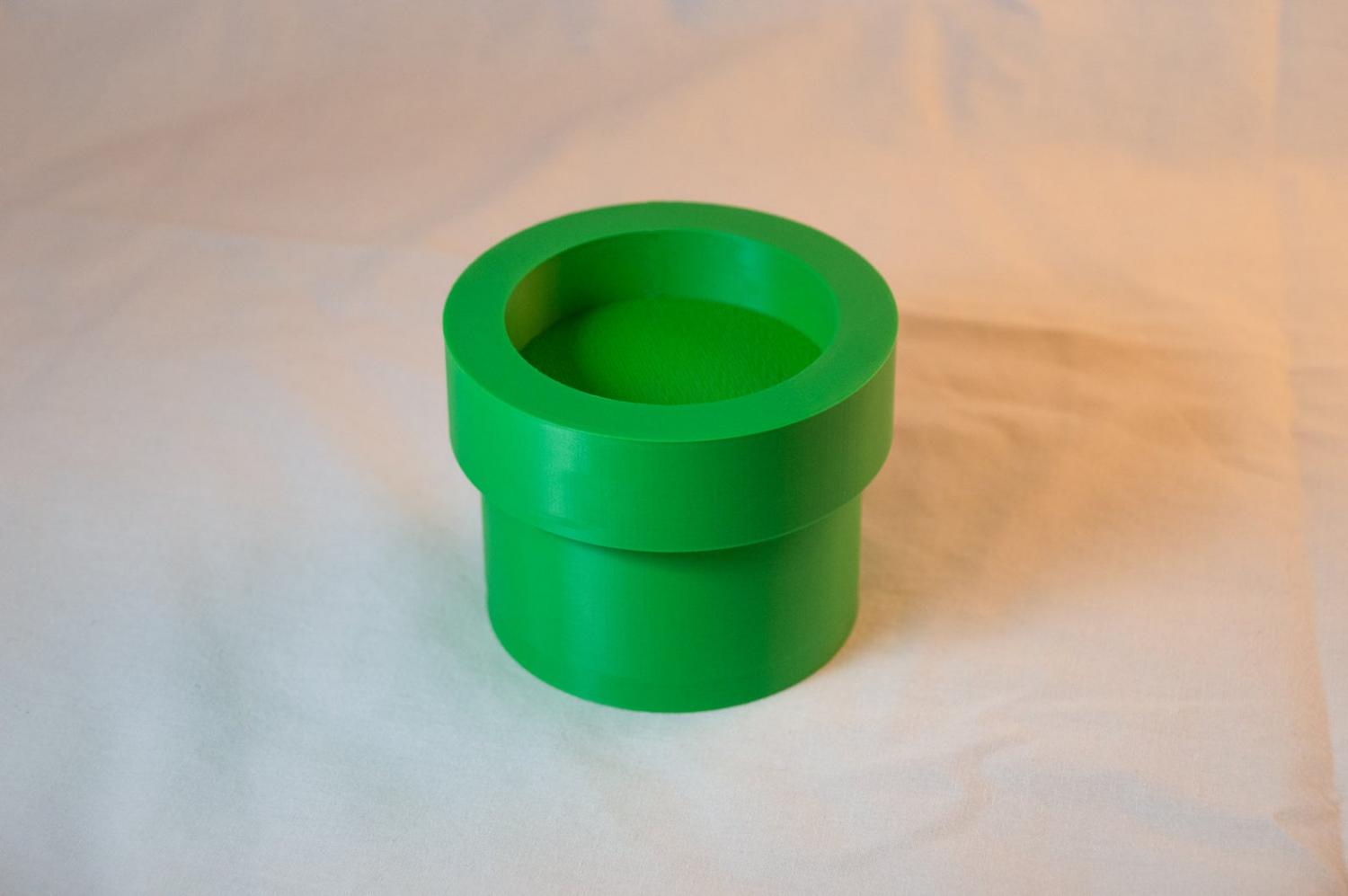 The smaller version holds 14 cartridges, whereas the larger version holds up to 18 switch cartridges!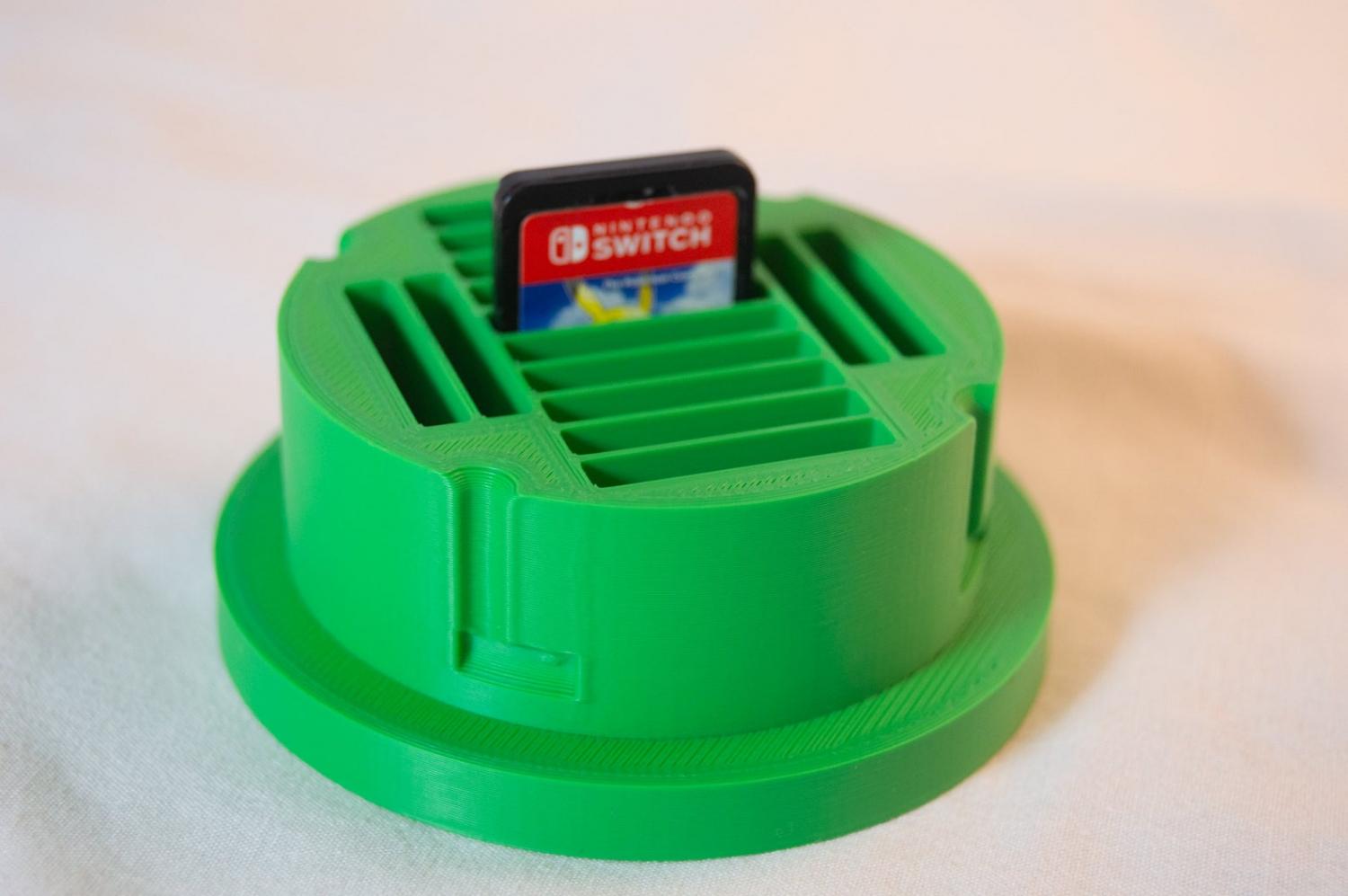 The large version has 2 drawers that each hold 9 Switch cartridges!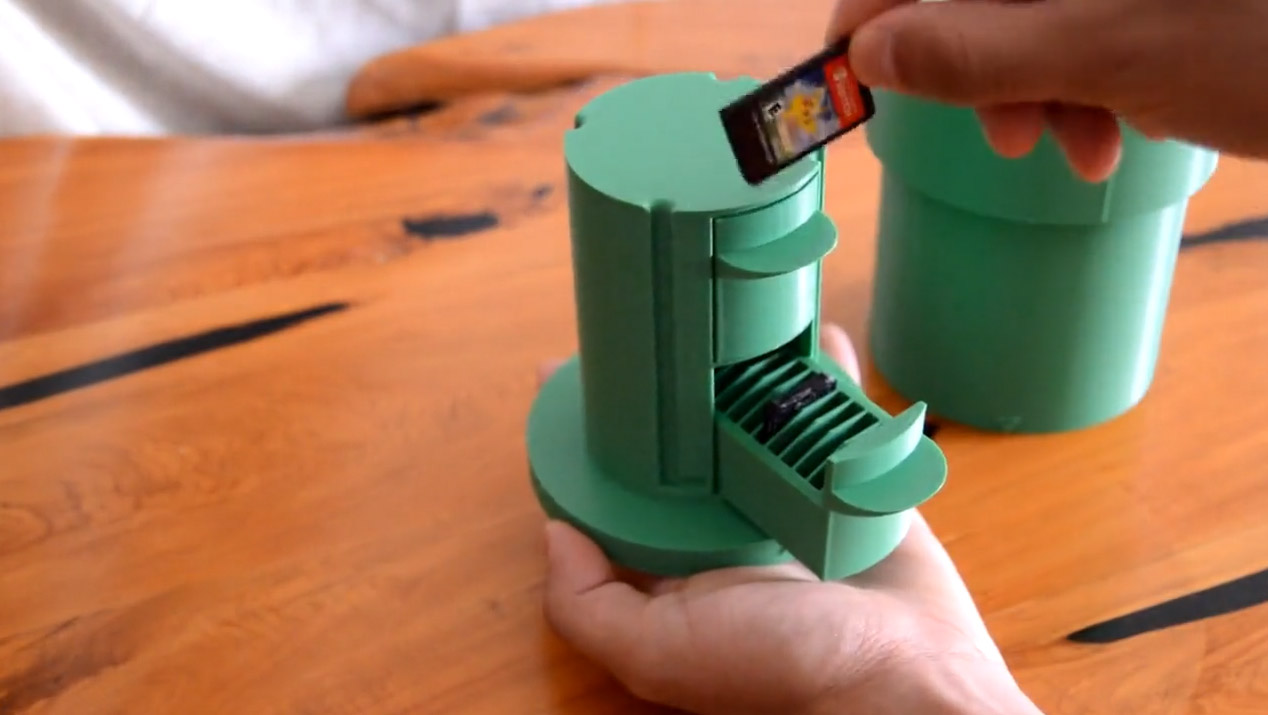 The locking mechanism keeps the top locked in place, so your games won't go flying around when in your bag!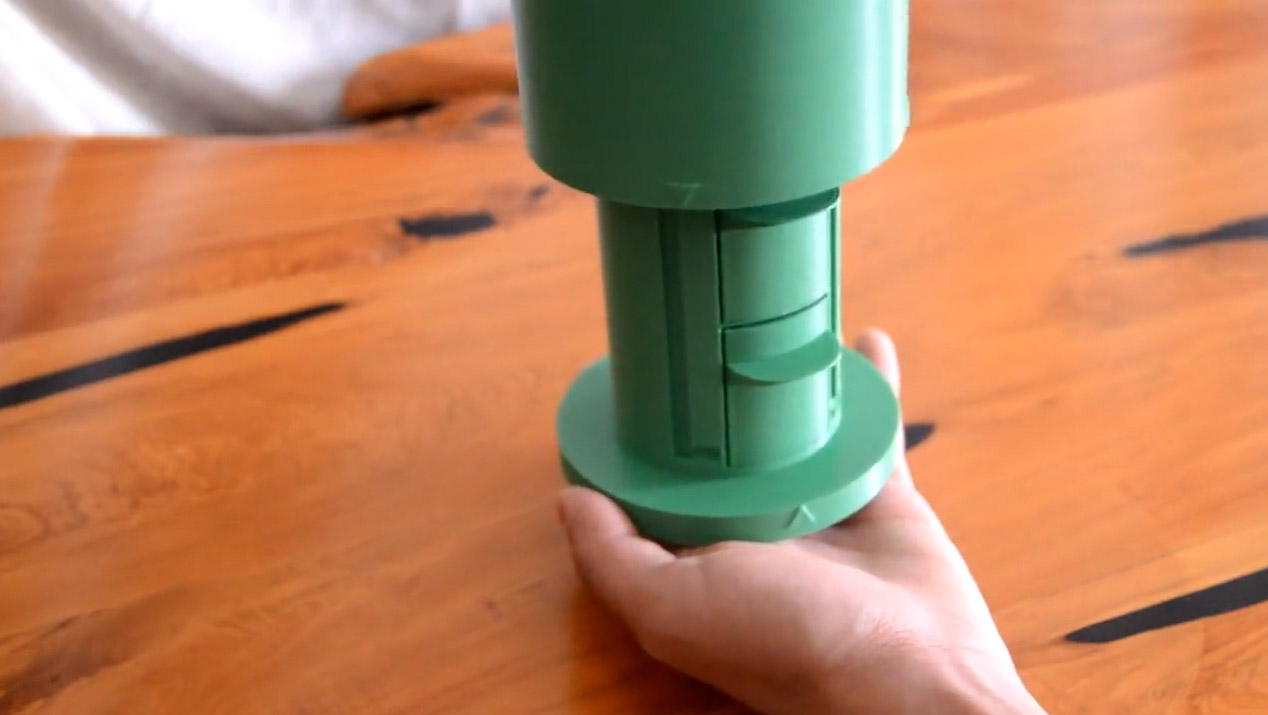 Each drawer has a handle to easily open and close the drawer!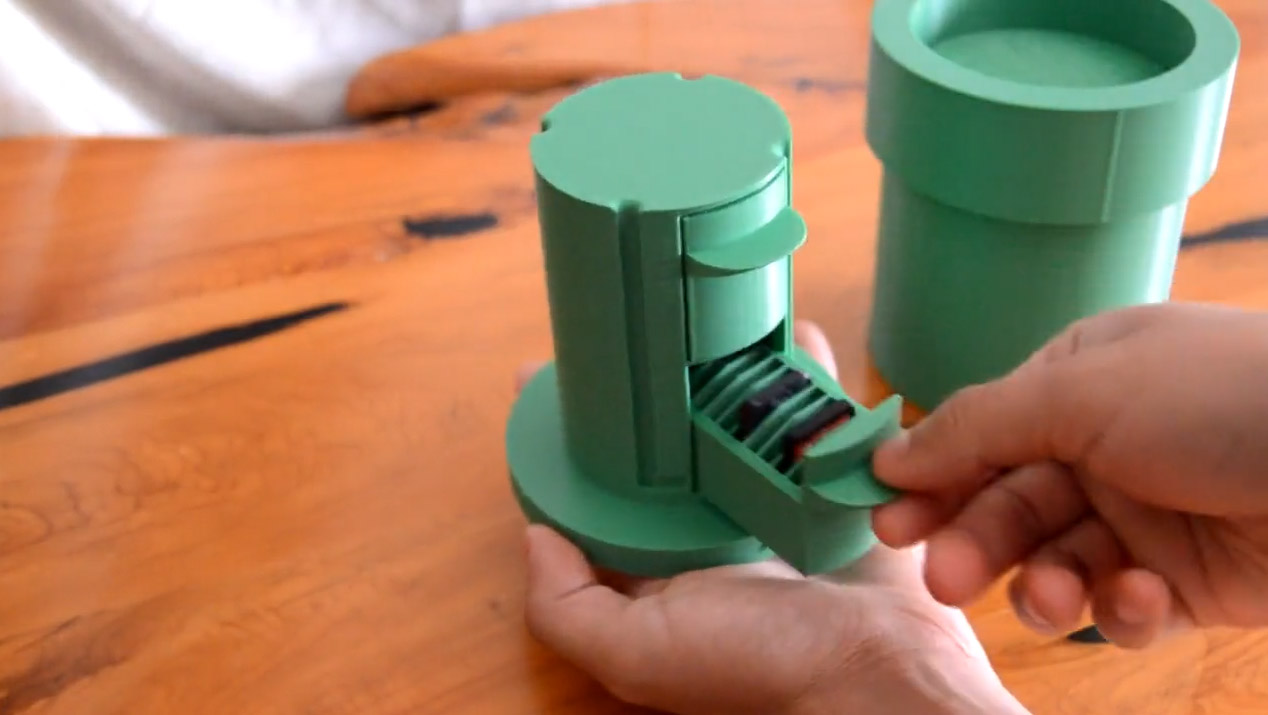 When not in use the warp pipe will be a perfect addition to your geeky gaming room decor!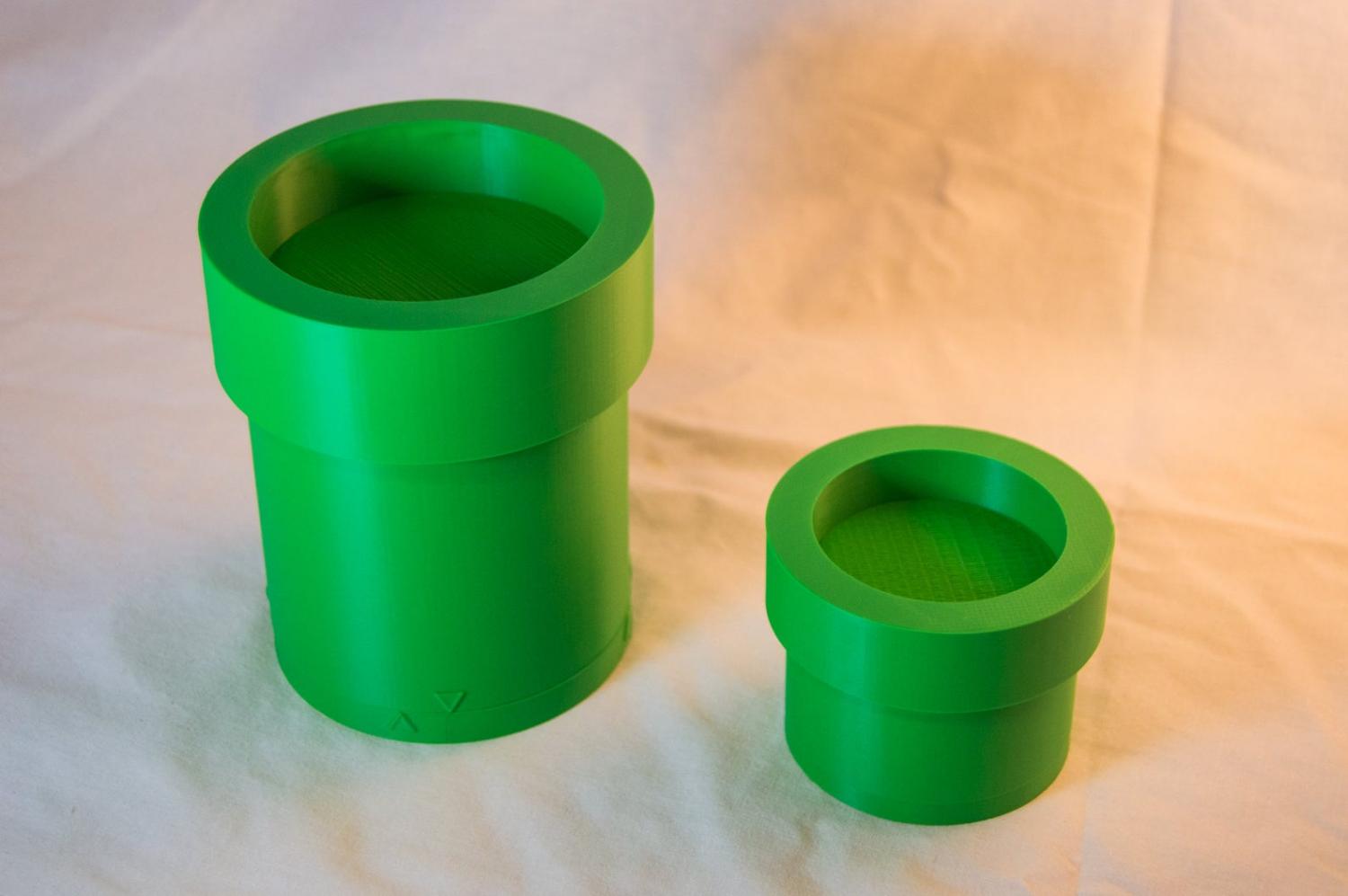 The larger warp pipe game holder measures around 5 inches tall x 3 inches in diameter!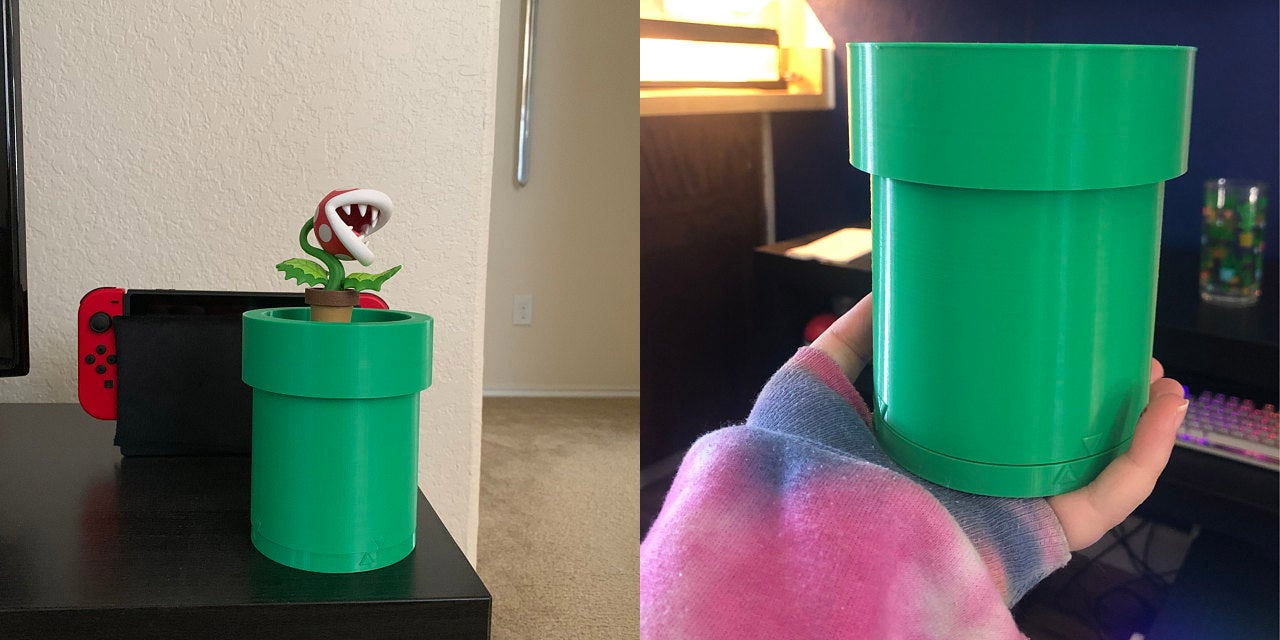 If you message the seller of the warp pipe, it looks like you can also customize the color of the device!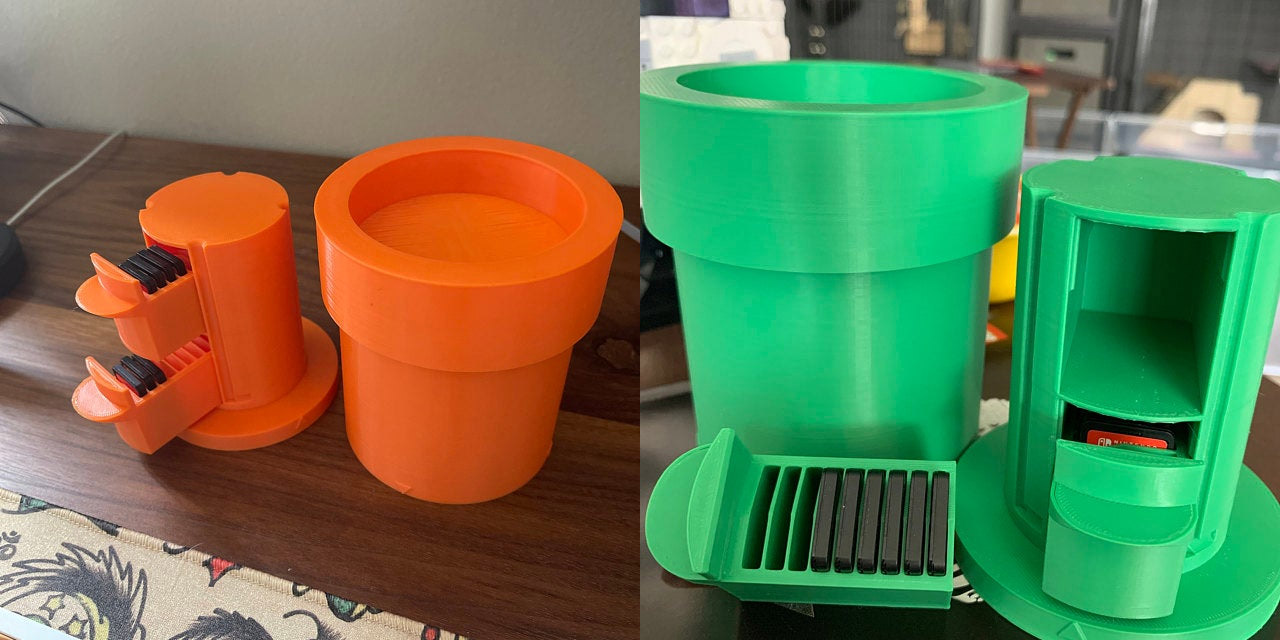 Each Mario warp pipe game holder is 3D printed to order, so you'll have to wait around 2-3 weeks to receive your order.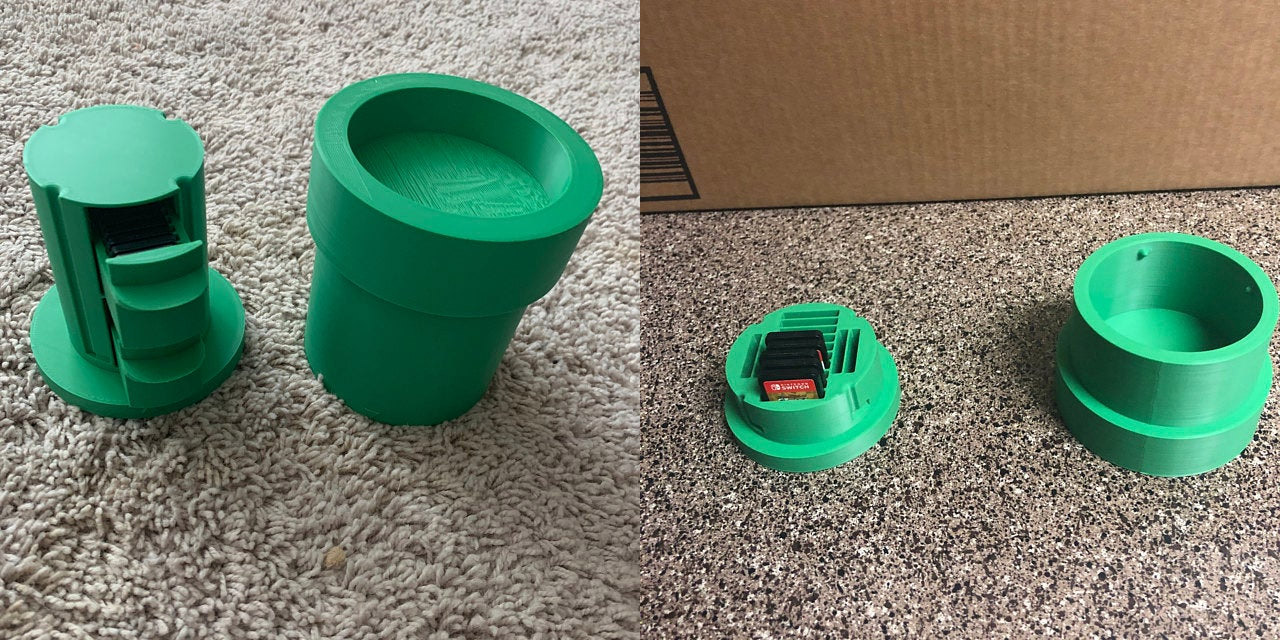 This reviewer loved it: "Looks great!! Above and beyond all my expectations. Will get another as the switch collection grows!"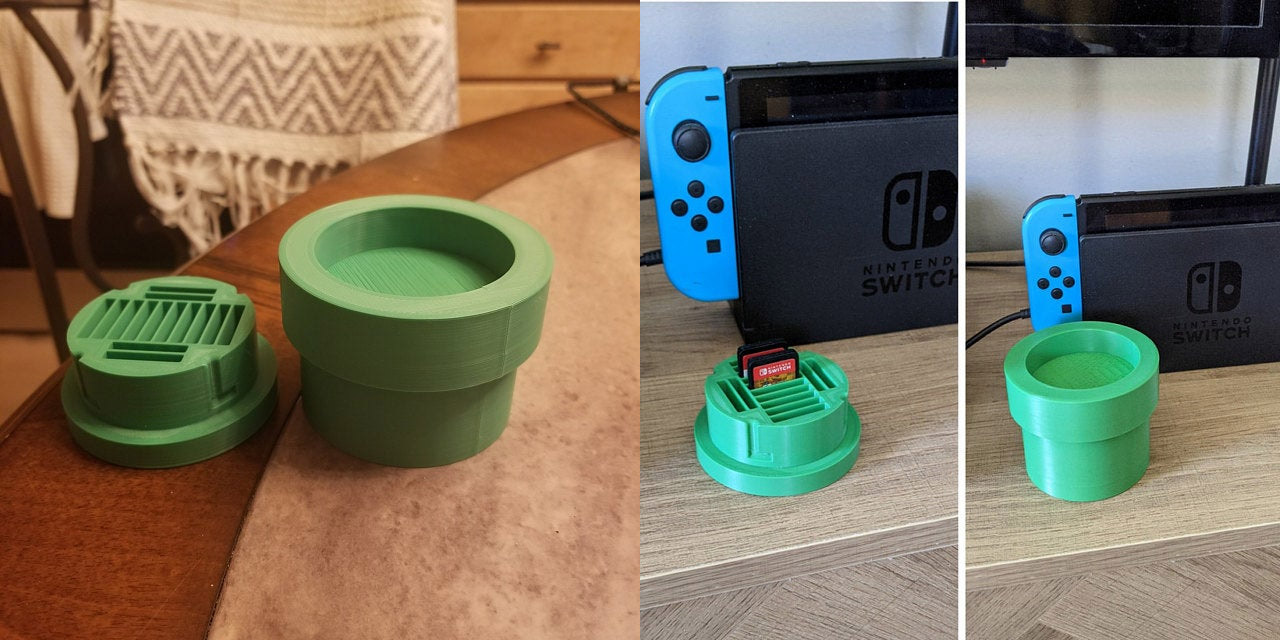 Check out the Mario warp pipe Nintendo Switch game cartridge holder in action via the video below!
Subscribe To Our YouTube Channel