Super Mario Warp Pipe Coffee Mug
By Ryan on 03/01/2019 10:34 AM (Updated: 03/04/2019 9:20 AM)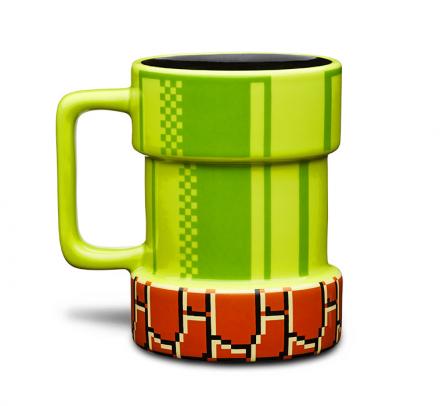 When looking for a coffee mug, my main goal is finding one that has an extra large handle that can properly fit four human-sized fingers. Secondly, the mug must have an awesome design or serve a dual-purpose such as a coffee mug that teaches you how to tie knots, or this mug that stirs your coffee for you automatically. Luckily this Super Mario warp pipe mug checks the boxes, as it's got a nice big handle, and has an awesome and nostalgic design.
Depending on what you put in the geeky mug, the warp pipe coffee mug will unfortunately not warp you to another world, though it will bring you to the fascinating state of mind known as nostalgia as you sip your brew.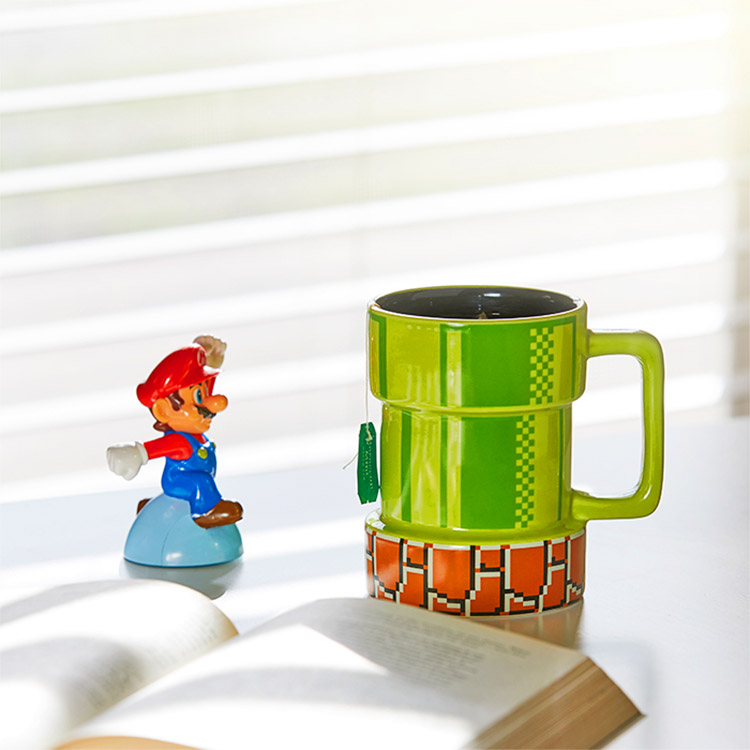 The Super Mario warp pipe pug is made from ceramic, is finished with extra bright fantastic colors just like in Super Mario World, can hold up to 15 oz of liquid, and is officially licensed by Nintendo.