This Knot Tie Coffee Mug Teaches You How To Tie Knots While You Sip Your Coffee
By Ryan on 05/18/2023 7:11 AM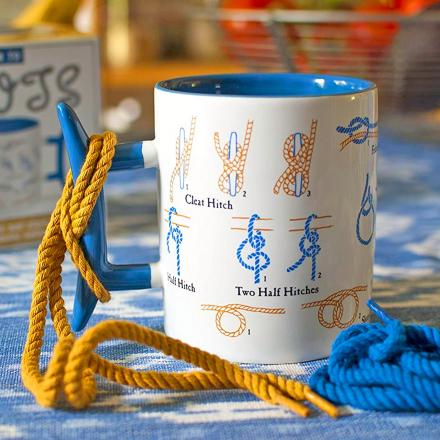 TAt this point in life, I think the only kind of knot I know how to tie is a granny knot. Though you could've probably called me a knot expert back in the day. This coffee mug will teach you how to tie the most common knots while you sip your coffee.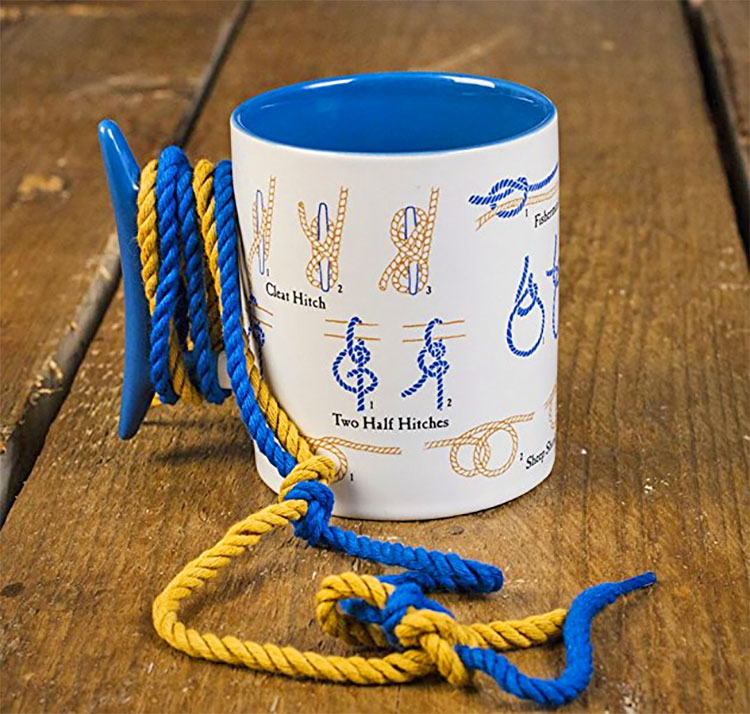 The knot mug has a cleat for a handle, comes with two pieces of rope, and has clear instructions on all sides of the mug to teach how to tie a bunch of different types of knots.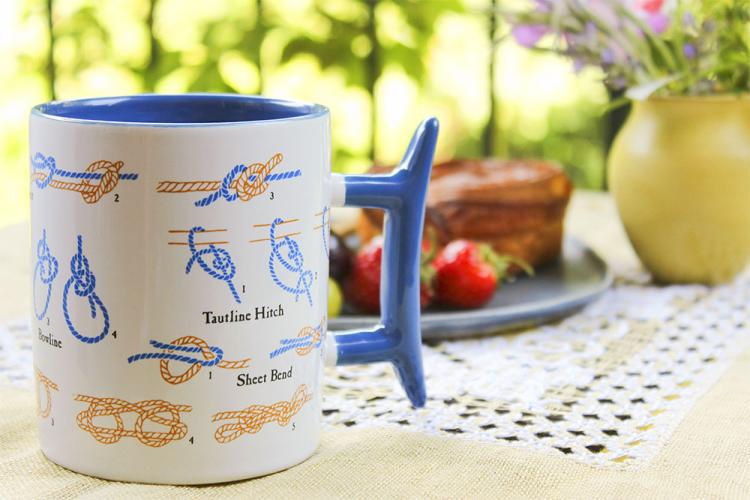 A perfect way to learn knots for sailing, fishing, or earning a merit badge, the knot tie coffee mug might be the perfect coffee mug to keep on a boat or in your camping gear!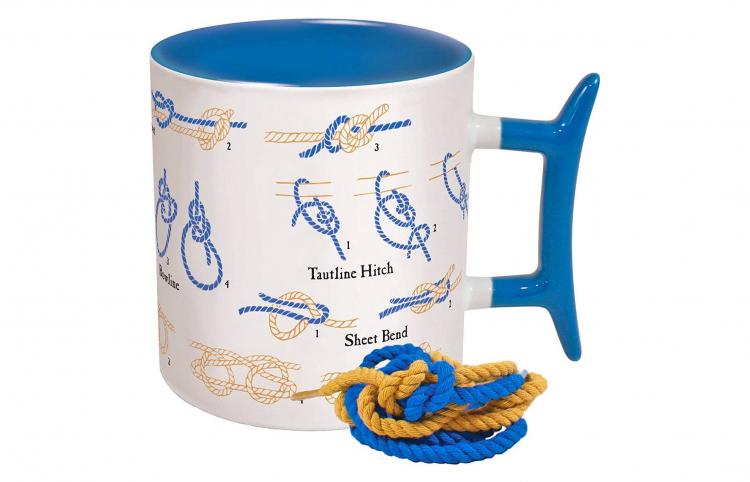 The unique mug is filled with visual diagrams to teach how to tie a tautline hitch knot, a sheet bend knot, a bowline knot, and more.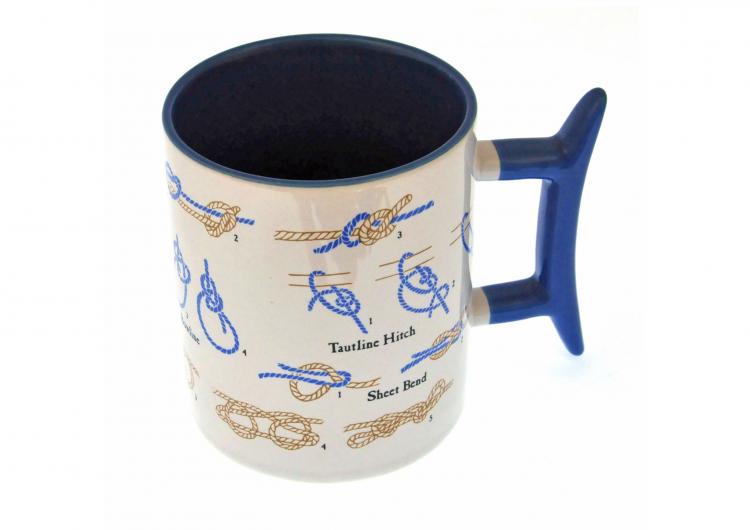 The knot tie teaching coffee mug is great for holding coffee for adults, or cocoa for kids while teaching anyone about tying a knot.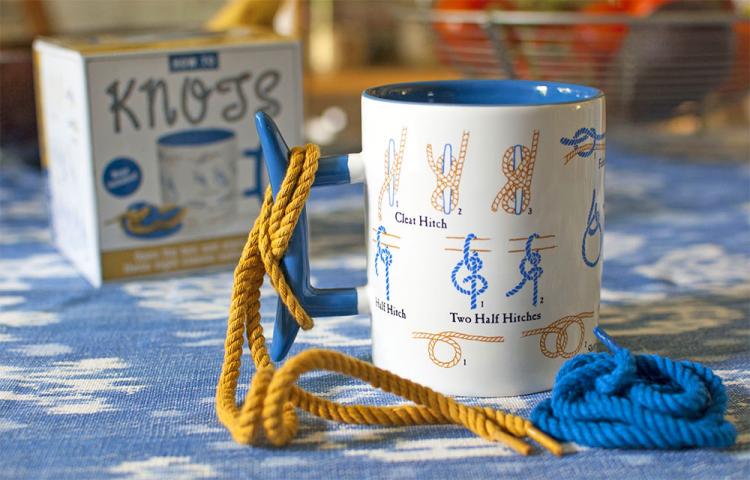 The two different colored ropes (yellow and blue) help you follow the knot tie diagrams perfectly as they show.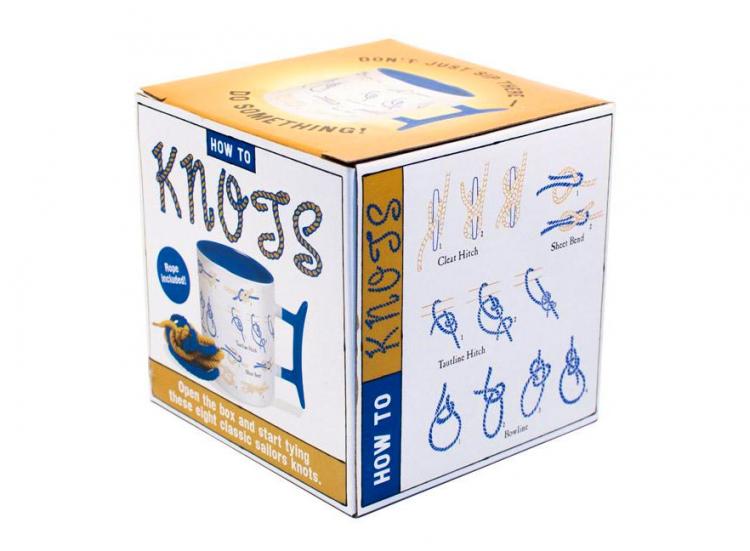 The knot teaching coffee mug is made from ceramic, can hold up to 10 oz of liquid, is dishwasher and microwave safe, and measures 4.3 inches in diameter x 3.5 inches tall.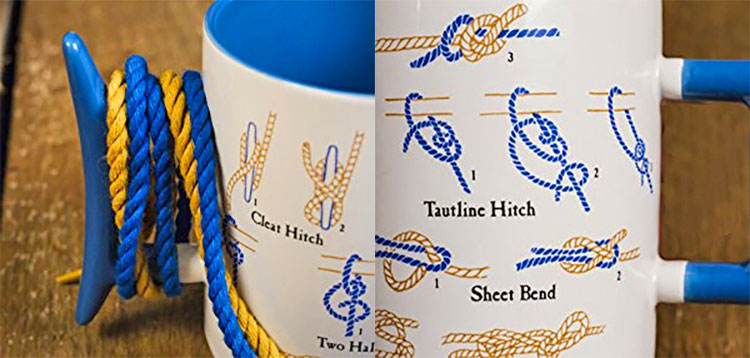 You can snag the knot teaching coffee mug from Amazon for around $20 bucks!