Swinging Magnetic Ball Decision Maker
By Ryan on 09/15/2016 5:38 AM (Updated: 08/09/2018 9:36 AM)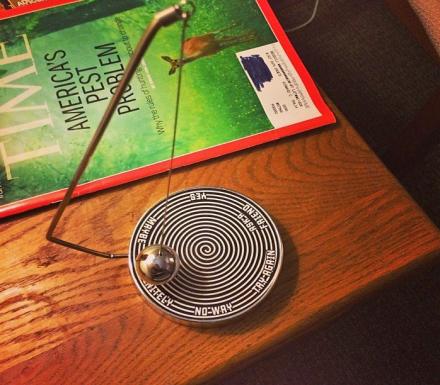 Terrible at making decisions? Your magic 8-ball broken or lost? This swinging ball decision maker might be for you. This pendulum-like decision maker uses a ball that swings all around a circle below which is filled with answers to your questions, and whichever answer the ball sticks to once the momentum slows down is your decided answer.
To use it, simply pick up the ball to any side of the device and let go. Each answer contains a magnet underneath it that attracts the ball. Once the ball slows down enough and stops bouncing around from answer to answer it will stop on one decided answer which was surely your fate all along.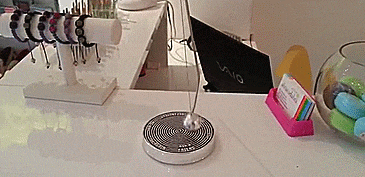 Answers on the board include yes, maybe, try again, ask a friend, definitely, and no way. The magnetic decision maker weighs 3 oz, and measures 9.5 inches tall x 5.25 inches wide x 4 inches across.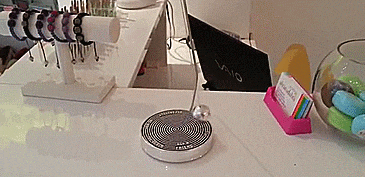 Check out the Kikkerland pendulum decision maker in action via the video below.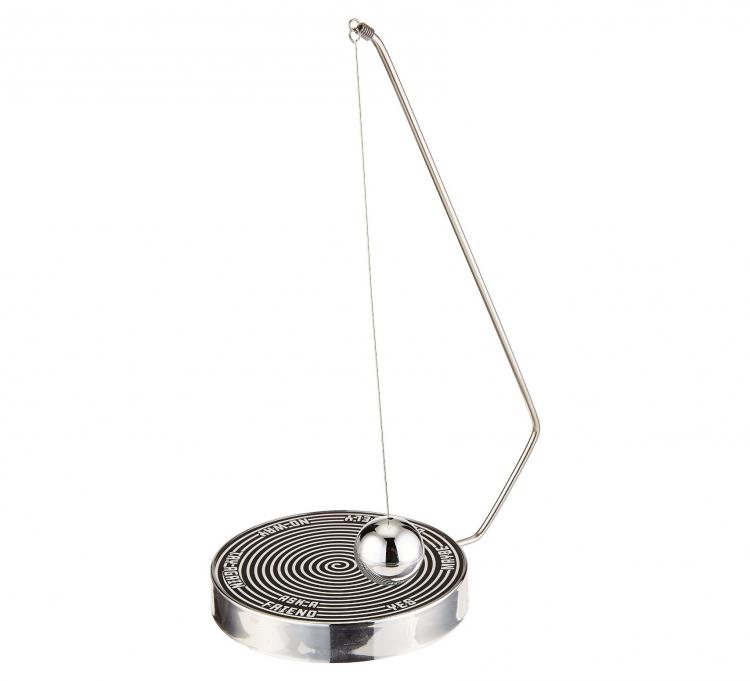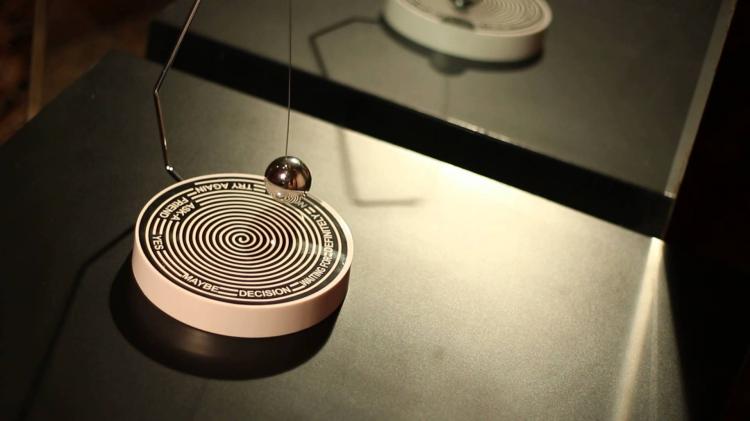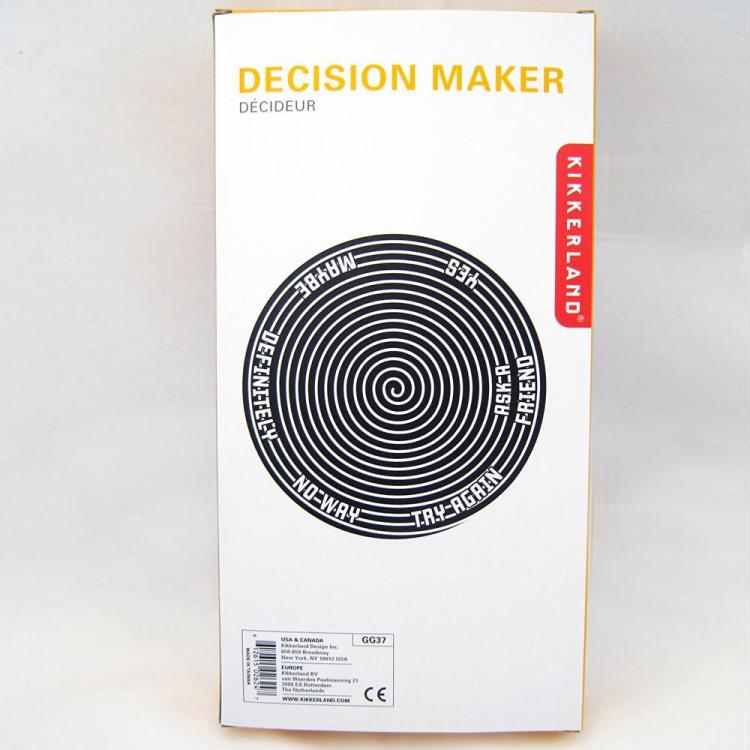 Subscribe To Our YouTube Channel