This Dog Lion Wig Turns Your Pooch Into a Ferocious Lion For Halloween
By Ryan on 09/21/2021 10:20 AM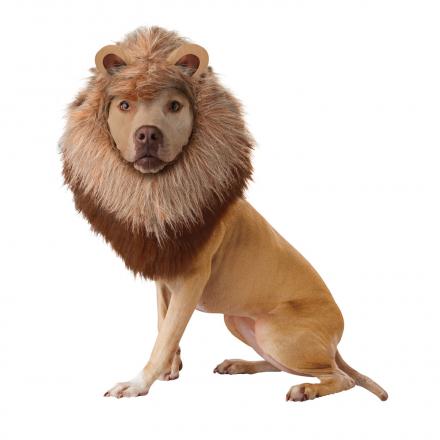 Similar to the lion mane cat costume, but this one is made specifically for dogs. Great for turning your dog into a lion for a Halloween costume, for a walk outside, or just to make him hilarious for a photo op! The lion mane dog wig is perfect for dogs of all sizes as it comes in 4 different sizes and uses an elastic band to fit the odd sizes and shapes of your dog's head.
The lion mane dog costume has a realistic look with two different shades of brown, comes in extra-small, small, medium, and large sizes, weighs just 7.7oz, comes equipped with lion ears, and is sure to make your dog look absolutely adorable for any pics you might want to take of him/her.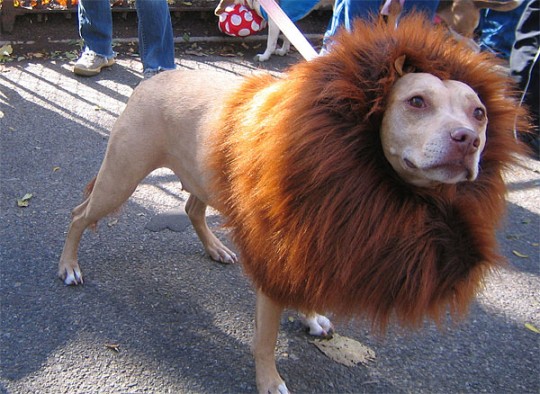 There's actually a bunch of different versions of the dog lion wig available on Amazon, so check them all out here to see which is best for your dog!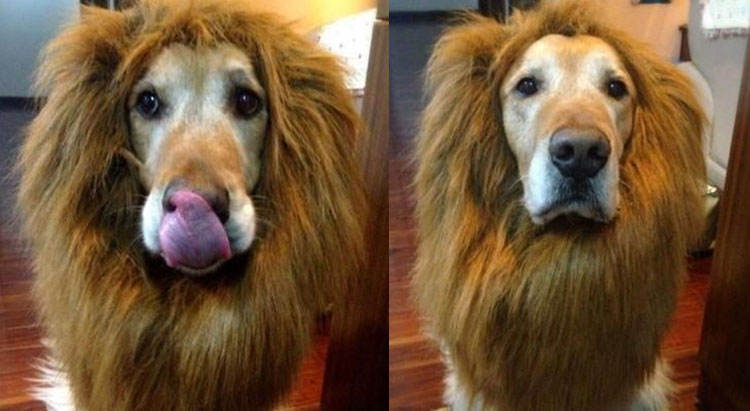 The lion mane dog wigs come in a few different colors of brown depending on you well you'd like to blend the color of the lion wig into your dogs natural fur color!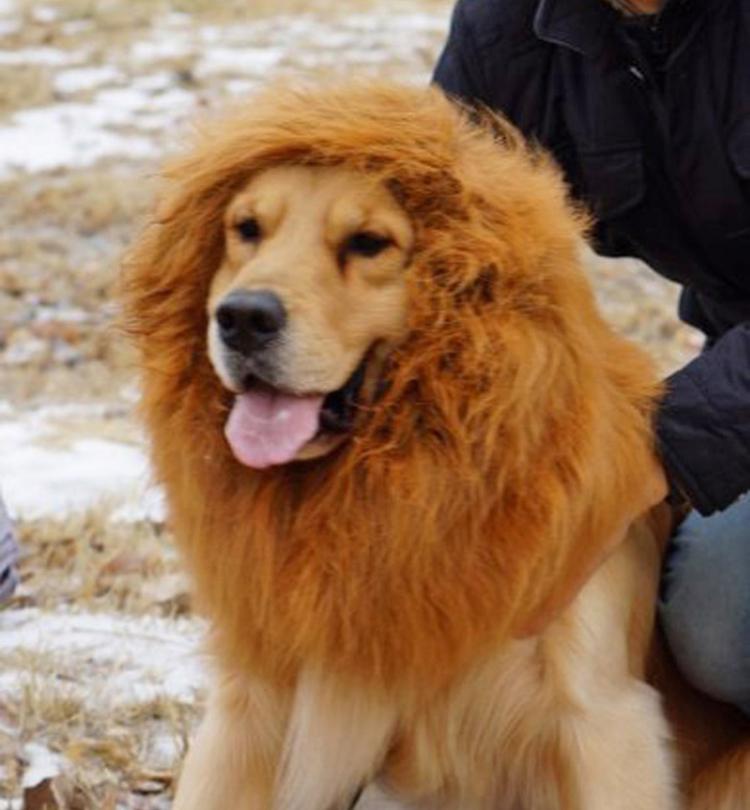 The dog lion wig is probably best suited for golden retrievers or yellow labs, but that's not to say you can't put the wig onto a pug, bulldog, or some other breeds to make it extra funny!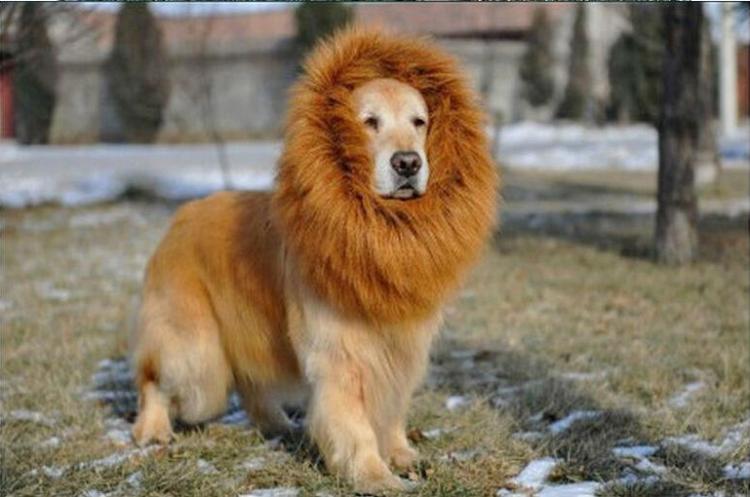 Some of the versions of the dog lion mane wig even comes with lion tale fluff that you can attach right to your dog's tale to further push the illusion that your dog is a real lion!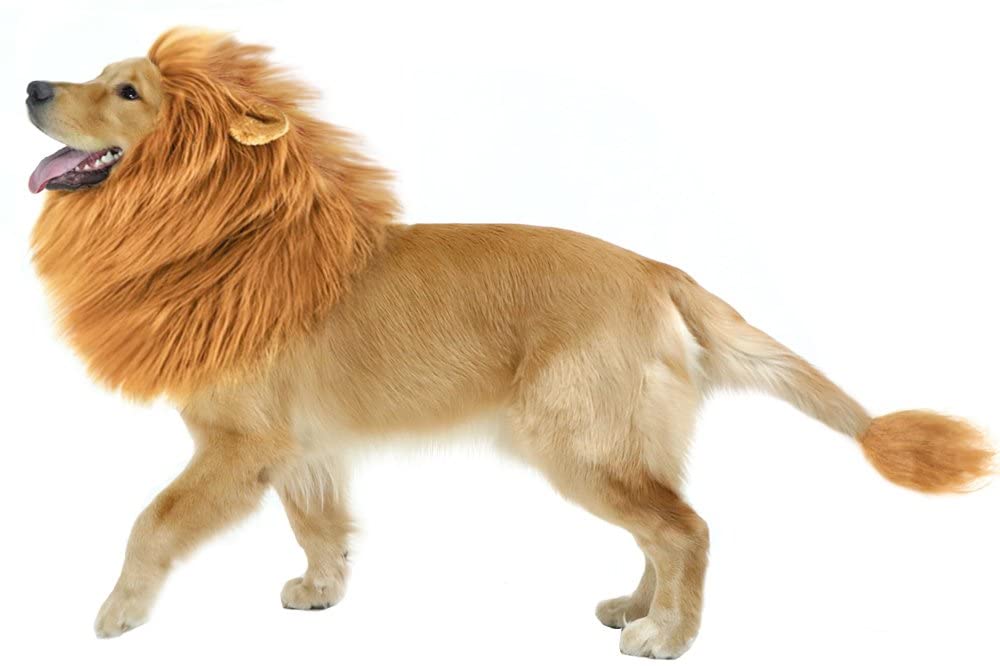 Some versions of the dog lion wig also come with ears that pop up through the hair to make them look just like a real lion!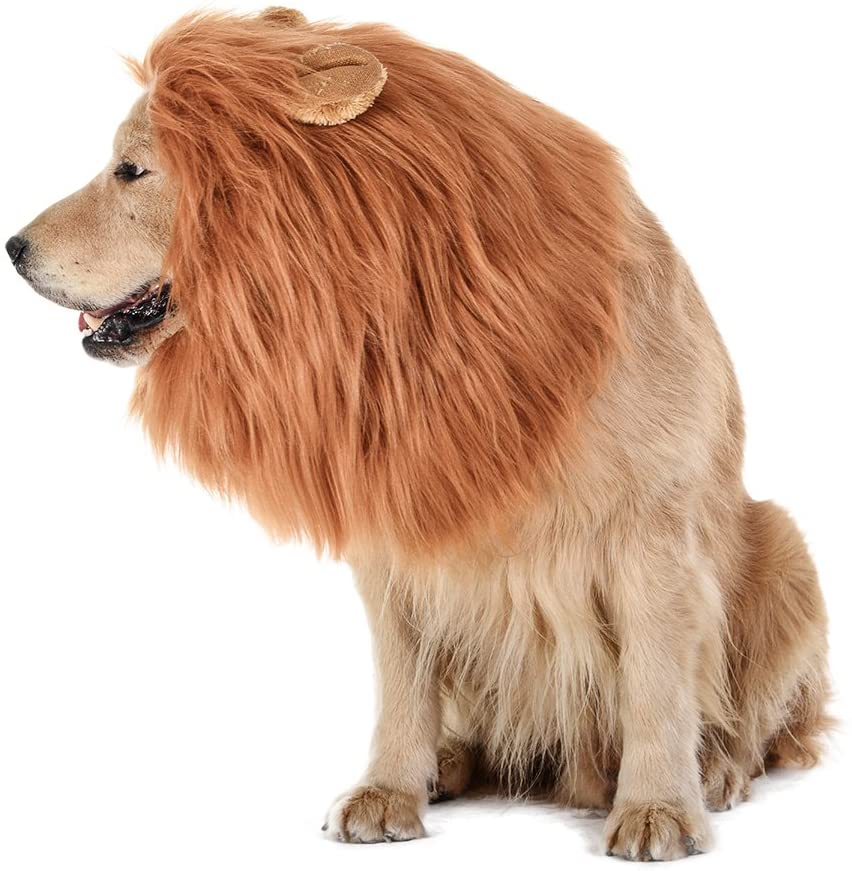 The dog lion man wig may even keep your pooch nice and toasty through the cold winter months, so maybe he'll even enjoy wearing it!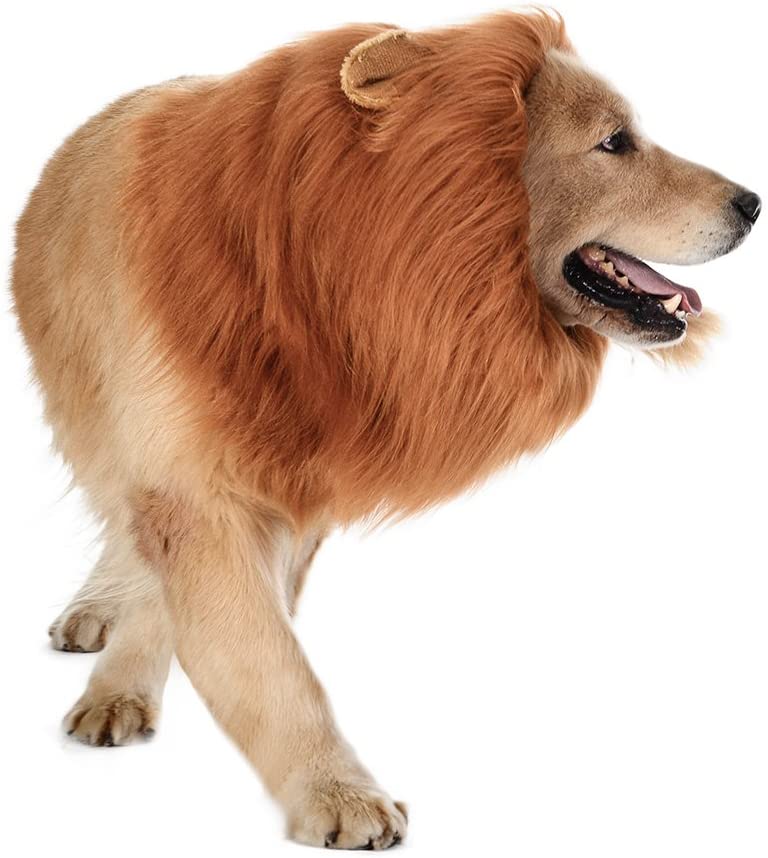 The pictures of your dog wearing the lion mane wig will be even more great when it's a nice windy day outside!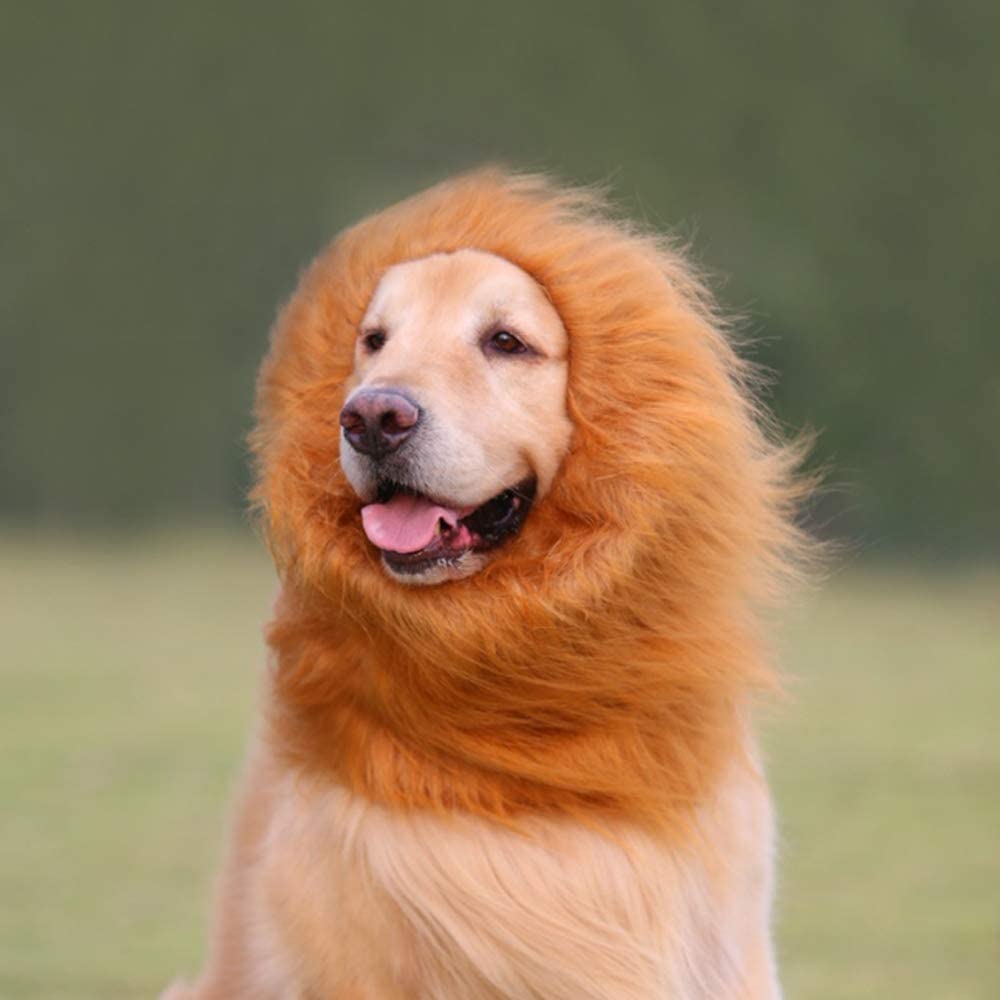 At times it may even look like they just rolled out of bed with some bed head hair! The stretchy elastic neck line of the dog lion wig will help to make sure they will fit around most dog's head sizes! This hilarious dog wearing a lion wig has gone viral on Facebook a few different times, and reads "Lion For Sale. Sometimes he bards due to stress from the pandemic."