Lego Coasters
By Ryan on 10/28/2014 3:02 AM (Updated: 03/25/2019 2:43 PM)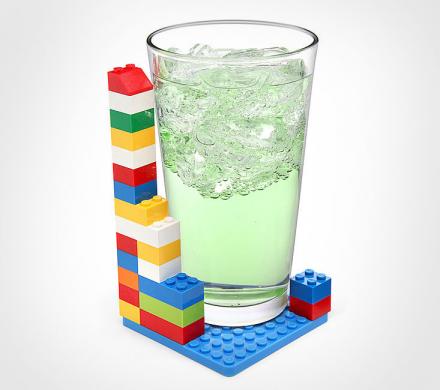 Lego Coasters are a set of coasters that you can build a fortress around your precious glass of Whiskey using different types of building blocks. No longer will your ugly child knock over your glass of Scotch while they're playing around with their toys, now that you've built a castle around your drink, no amount of force will be able to penetrate through it's walls to tip over your glass.
A perfect way to build some flare around your drink, make a pill-drop protector at a party or bar, or just spice up your living room with some classy new coasters, the Lego coasters are compatible with the following building blocks: LEGO™, PixelBlocks, Mega Bloks, KRE-O, K'NEX Bricks™.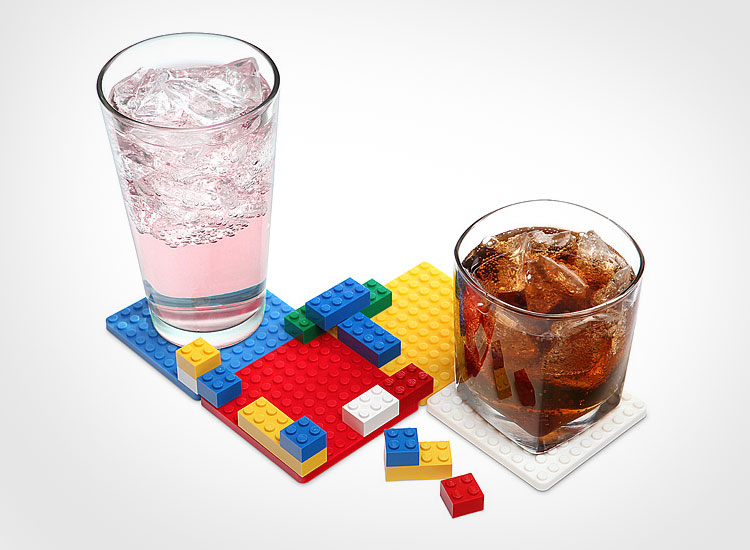 The Lego coasters are made from BPA-free plastic, come in a set of 4 with one of each color: yellow, blue, white, and red, and each coaster measures 3.15 inches x 2.15 inches. Note: The coasters do not actually come with any building blocks, so you will need to use your own.
If you're into Lego stuff, be sure to check these out: