This Lazy Susan Taco Bar Might Be The Cutest Idea For Taco Tuesday
By Ryan on 04/23/2021 9:59 AM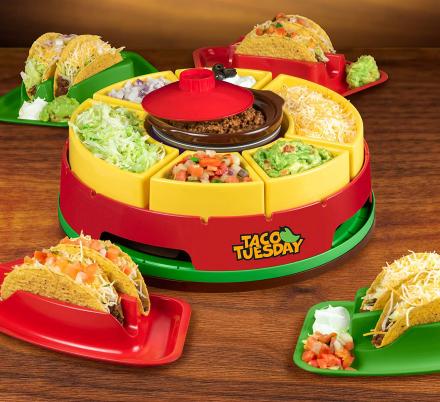 If you've been looking for fun and unique ways to hold and serve tacos before devouring them, there's never been a better time to be alive. With great inventions like the Taco Train, the chihuahua taco holder, the taco truck taco holder, and even a dinosaur shaped taco holder, there's no shortage of awesome ways to serve up taco Tuesday! Well, now there's yet another great way to serve up your tacos in a quite amusing, and handy way with this lazy Susan taco bar that even comes with specialized plates designed to perfectly keep you tacos upright.
It's called the Nostalgia Taco Tuesday Heated Lazy Susan Topping Bar, and yes you heard that right, there's a heated warming pot right in the center of the device that'll keep your taco meat nice and toasty. Surround the heated pot in the center are containers to store and help serve all of the other ingredients that go into your tacos, including lettuce, salsa, guacamole, rice, onions, and whatever else you prefer in your tacos.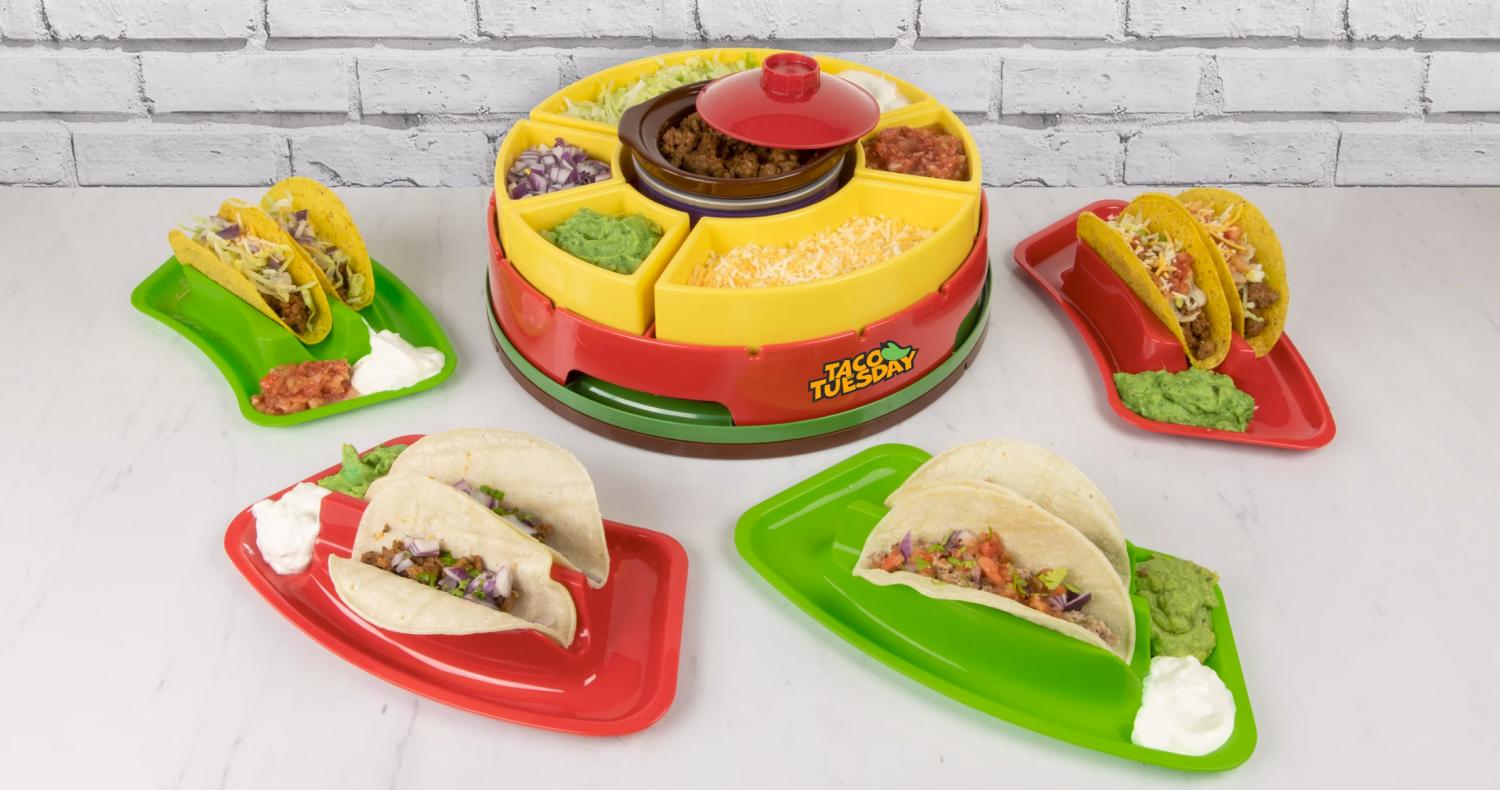 Since the entire taco serving device spins around, everyone at the table will have easy access to all of the ingredients to create their tacos. All of the containers are easily removable for easy cleaning. The heated pot in the center can hold up to 20 oz of meat, beans, rice, cheese sauce, chocolate sauce or whatever else you need heated up. Yes you can even use it as a fondue station!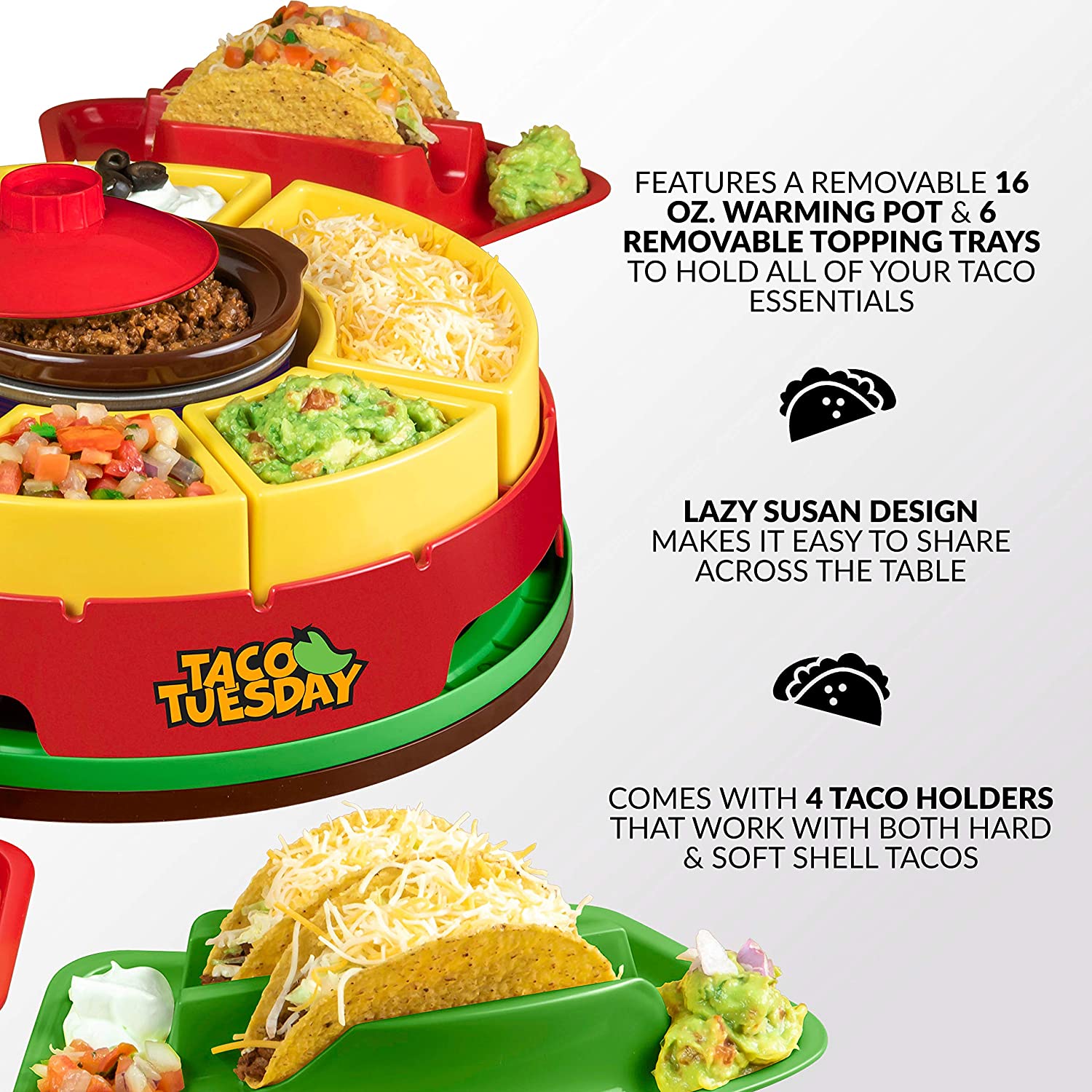 The Lazy Susan Taco Bar comes with 4 plates that are specially designed to hold 2 tacos each, along with a surrounding are for sides of rice, beans, sour cream, or guacamole. This way you can properly fill your tacos without worrying about the shells tipping over and spilling everything out.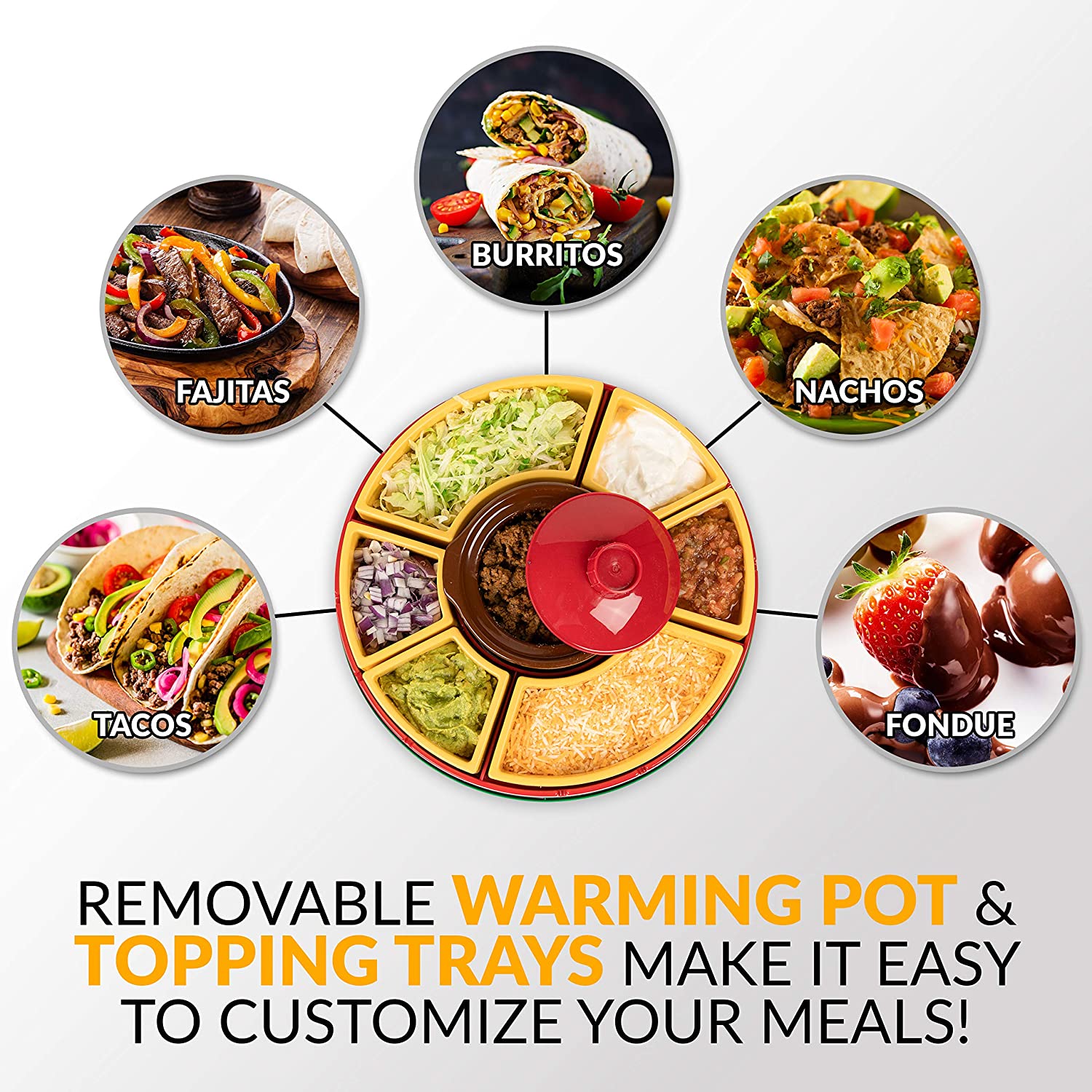 Check out the lazy Susan Taco bar and taco plates in action via the video below.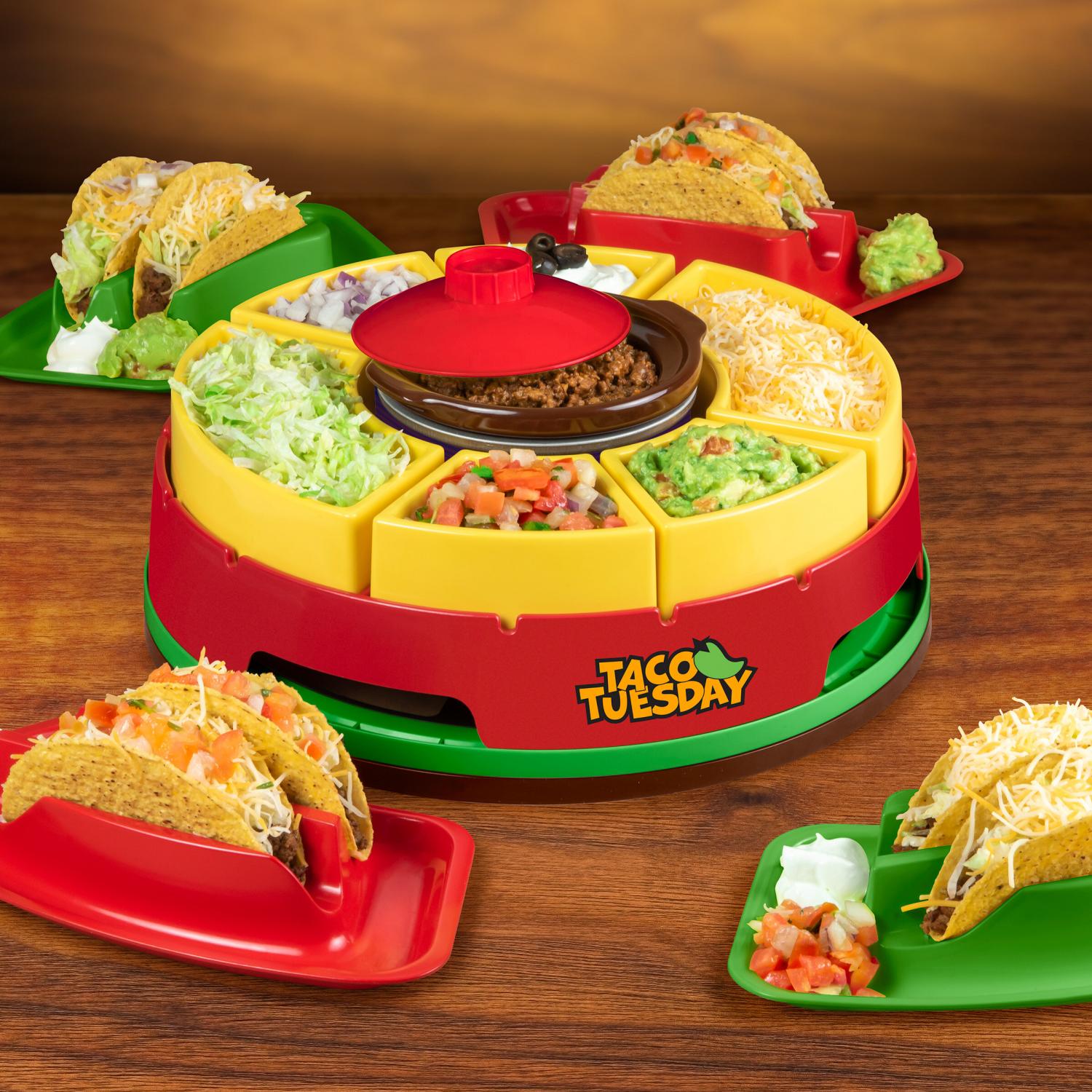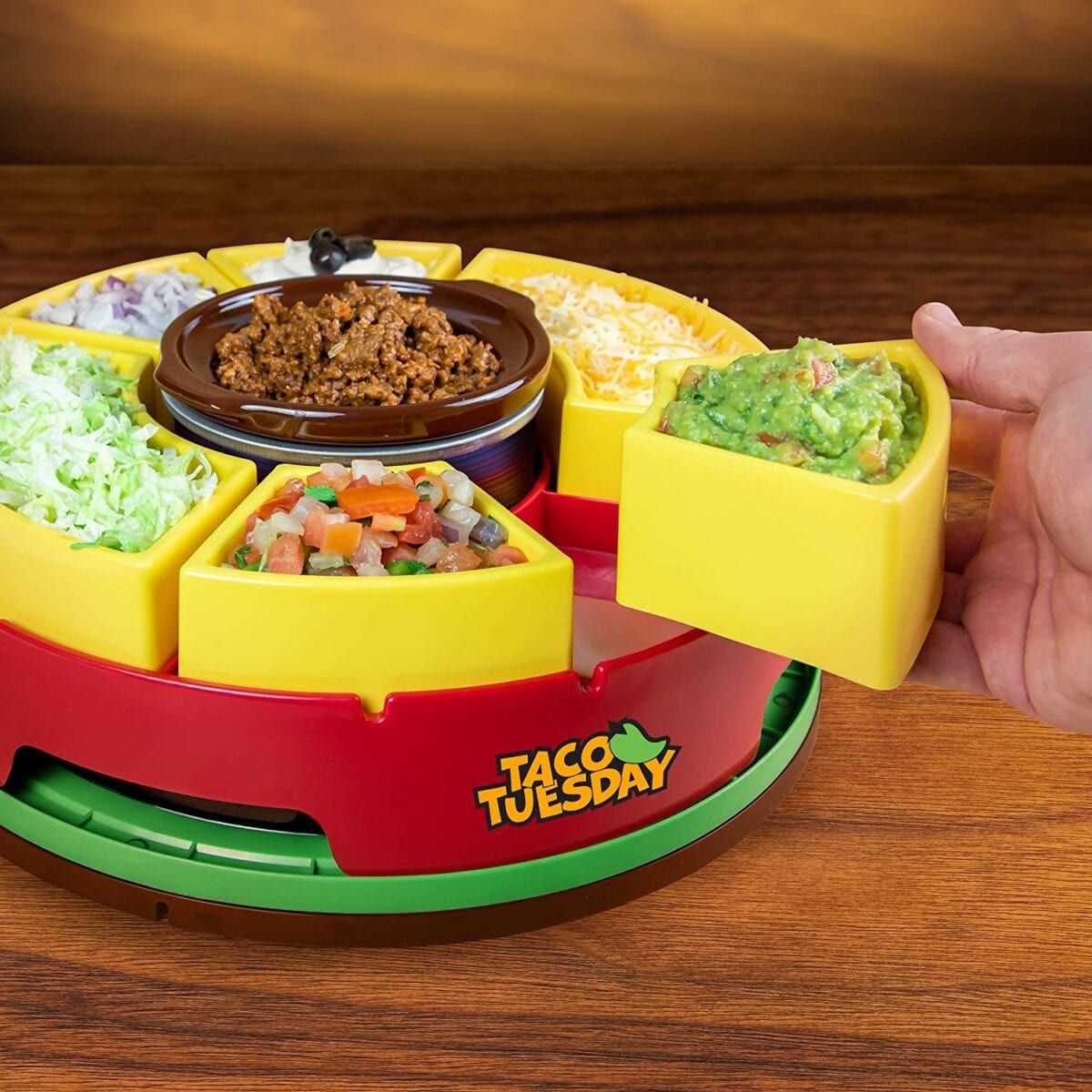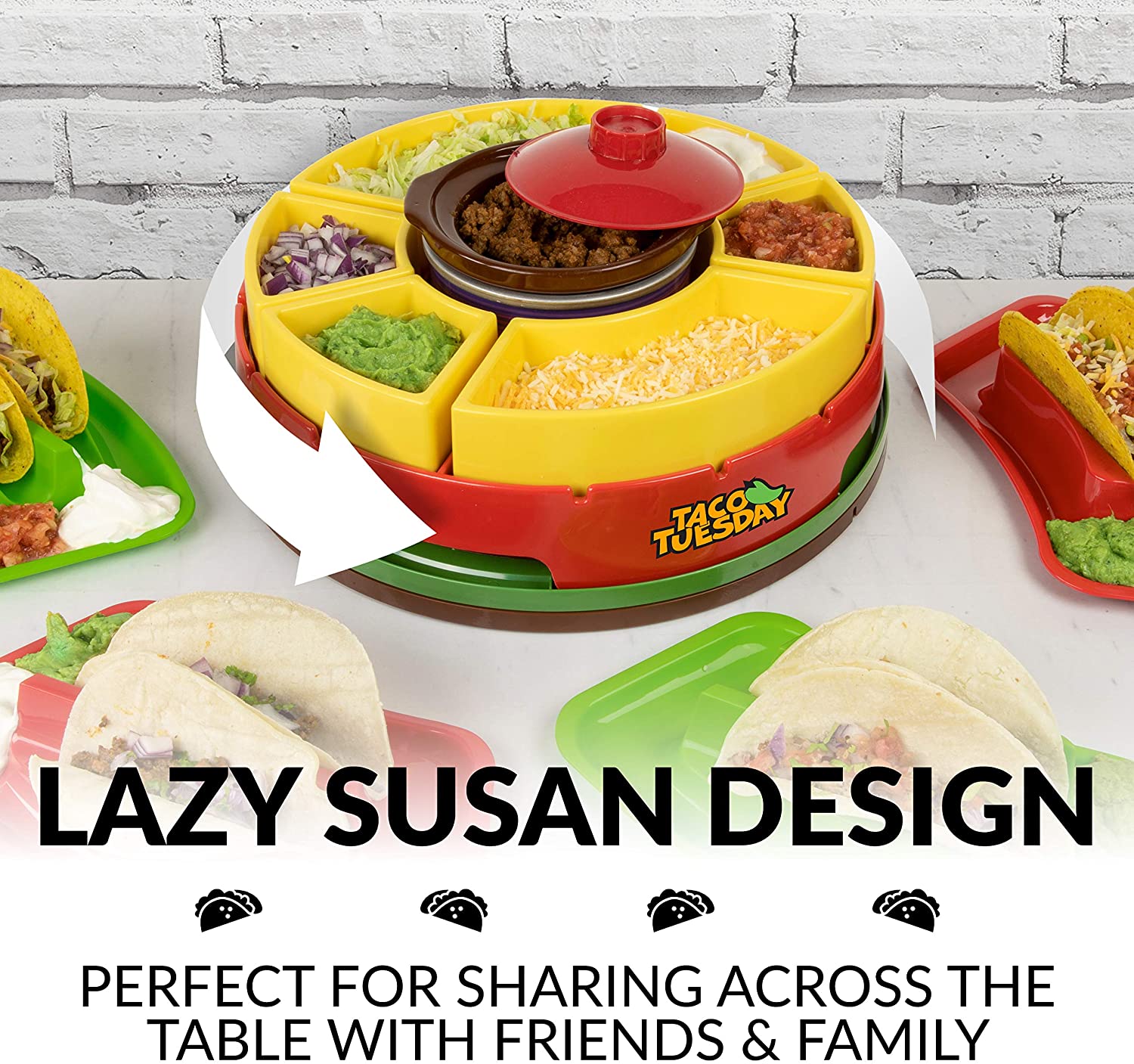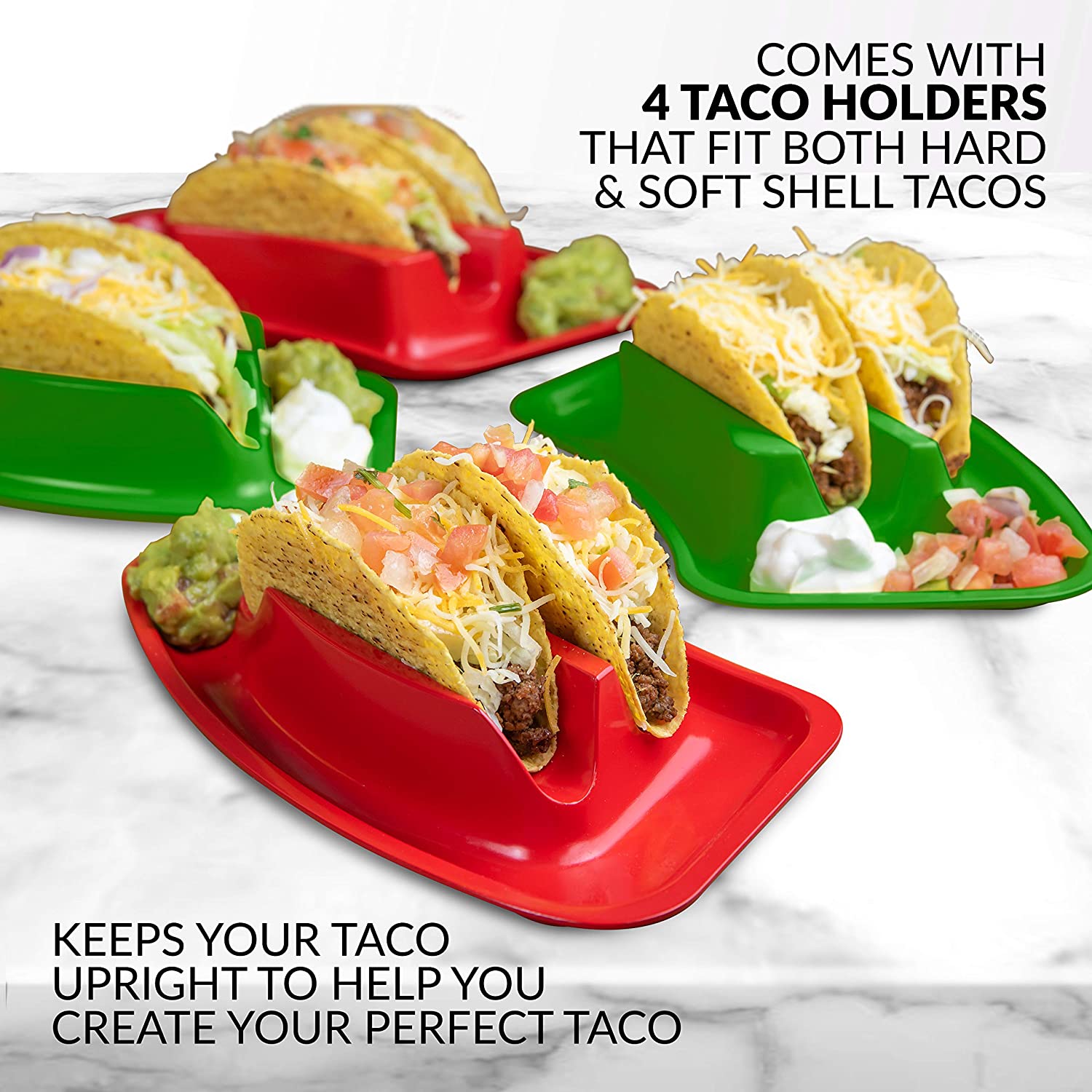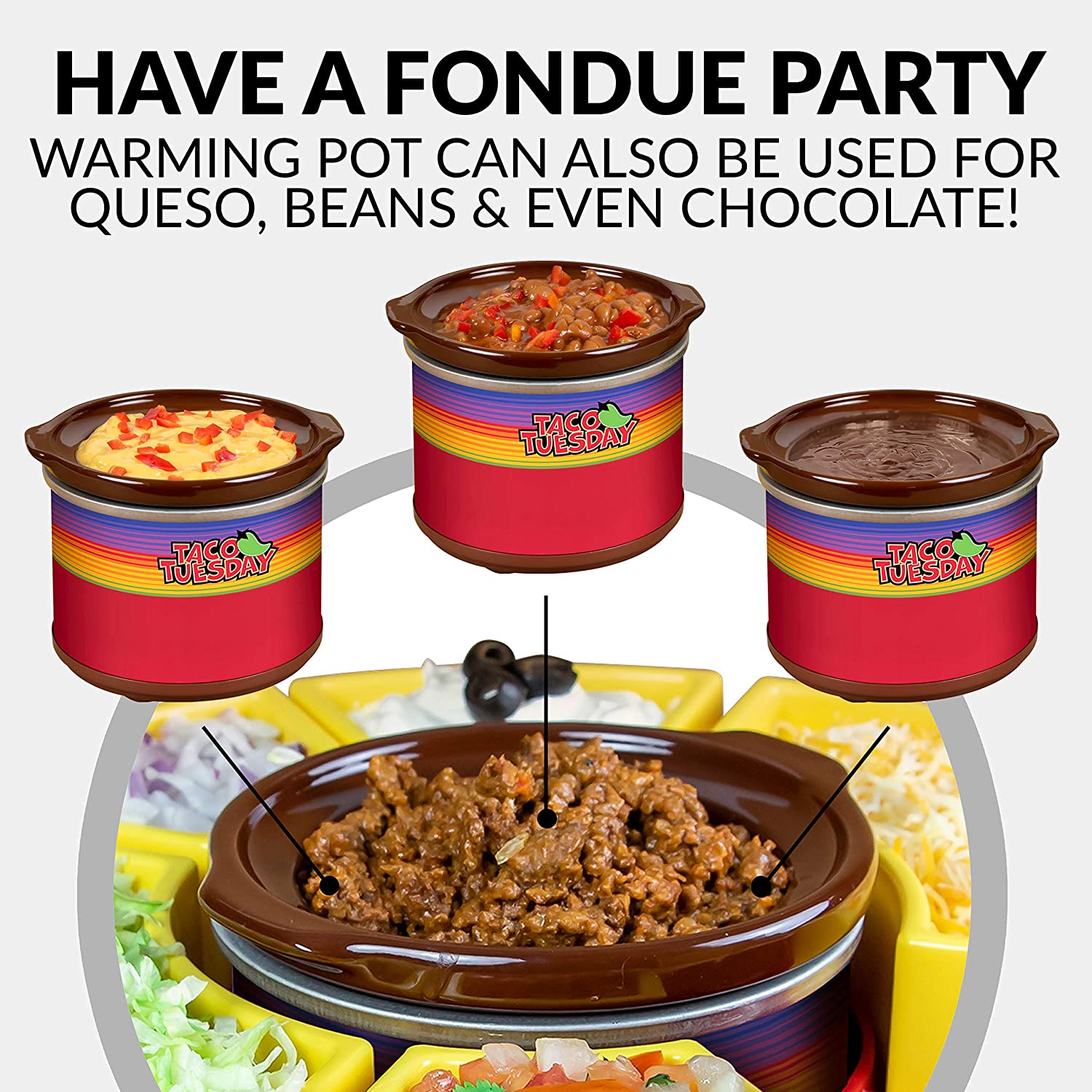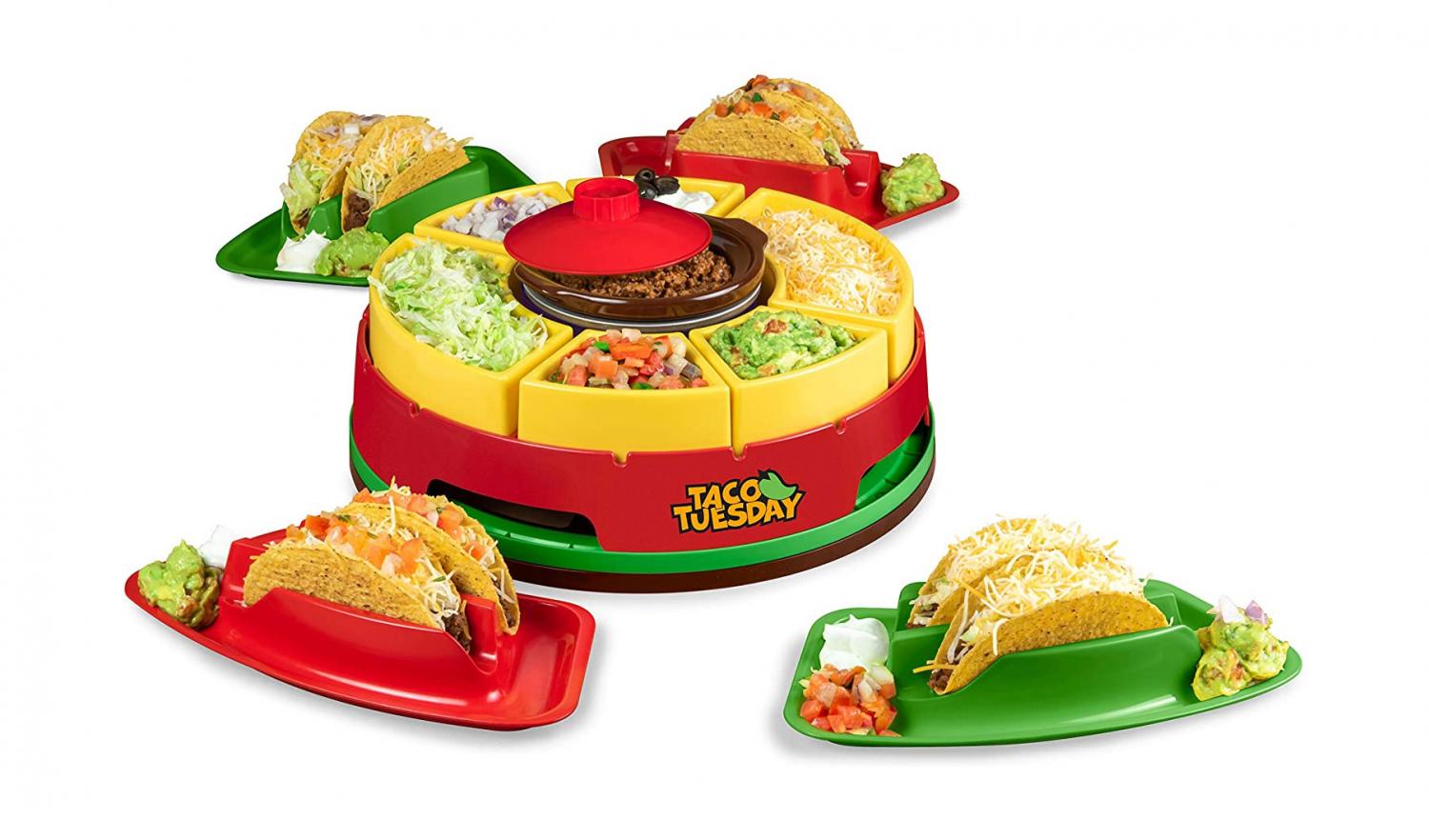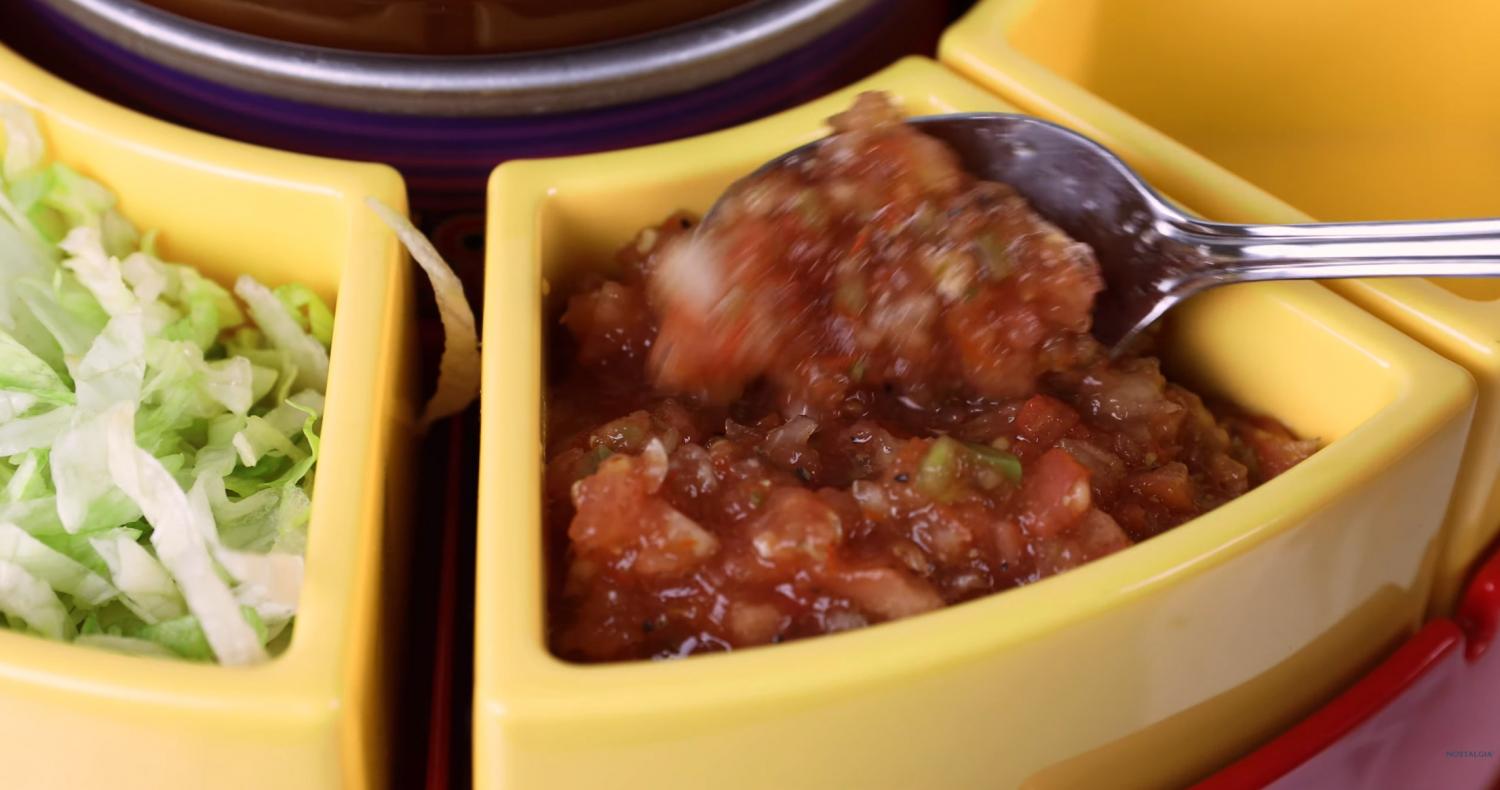 Subscribe To Our YouTube Channel