Taco Truck Taco Holder Plate (Set of 2)
By Ryan on 01/25/2017 8:02 AM (Updated: 06/25/2018 6:01 PM)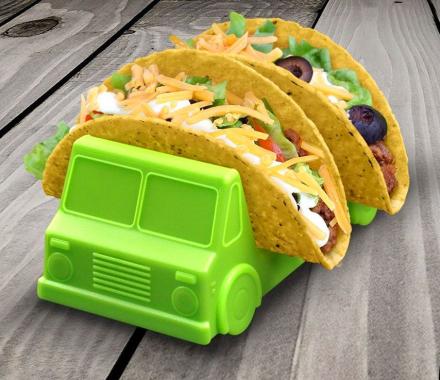 When you make tacos, it's damn-near impossible attempting to keep them upright with all their ingredients staying within the confines of the shell. Luckily, many genius minds came together and made plates specifically for holding tacos. Much like the Chihuahua dog taco holder plate we posted in the past, this taco holder is shaped like a taco truck, and will deliver said tacos directly to your mouth for consumption (by the power of your hand).
The Taco Truck Taco Holder can hold up to 2 tacos at a time while keeping them perfectly balanced upright as to not let anything fall out of them. You get 2 taco trucks with each purchase, one of which is guacamole green, and the other salsa red.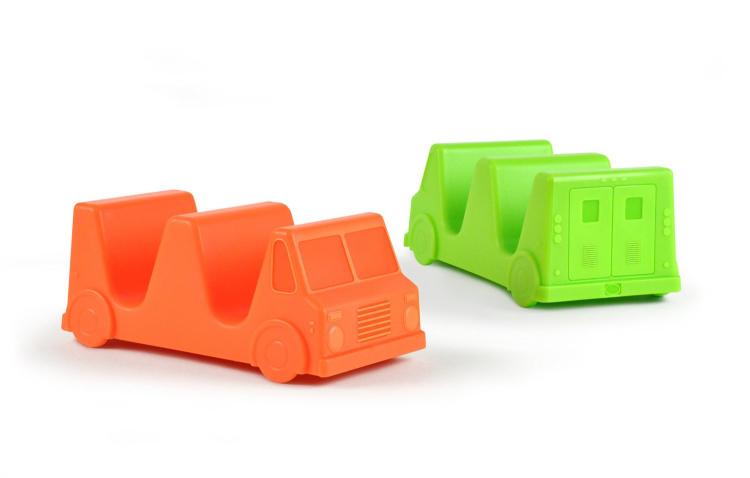 The truck taco holders are microwave safe in case your tacos get cold, are easily cleaned in the dishwasher after use, and the only downside is that the taco truck doesn't drive directly to your mouth on its own.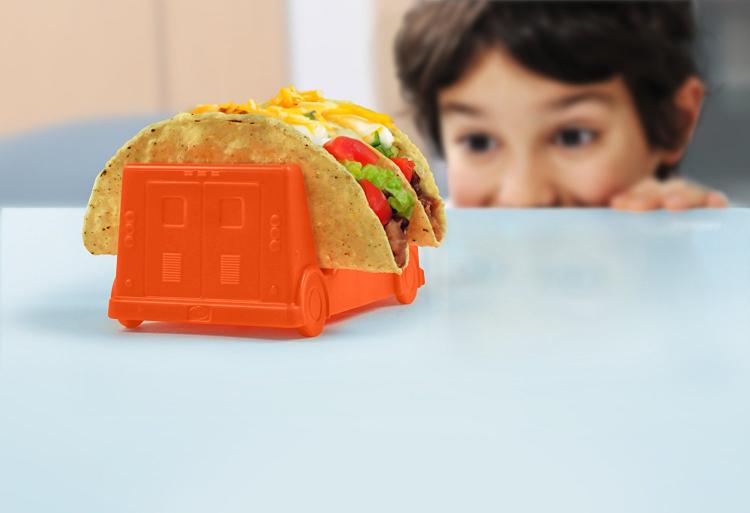 The truck shaped taco holders are made from food-safe polypropylene plastic, makes a playful and functional addition to your table when not in use, and each truck will hold 2 standard sized taco shells.