KittyKorner Turns Corner Of Door Into a Cat Pass
By Ryan on 06/05/2018 3:34 PM (Updated: 04/19/2019 11:33 AM)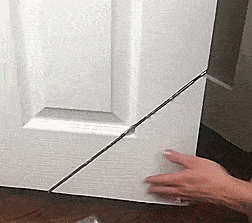 If you're looking to keep your door closed, yet give your cat free-reign of the house, you may want to install a cat pass on your door. But if you're looking to not make a giant unsealable hole in your wall, your options are a bit limited. That is until the KittyKorner came around. It's a way to turn the corner of your door into a hinge which you can close or keep open for your cat.
Installation is simple, and requires just 1 small cut to the corner of your internal door. Just remove the door from the hinges, place the guide on your door and mark where to cut, make the cut to your door, install the KittyKorner, and put the door back on the hinges.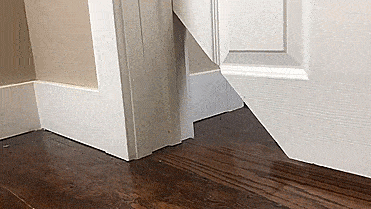 The Kitty Korner is a perfect way to keep dogs out of certain rooms (like where the kitty litter box is), while letting cats go to and from without getting them locked in or out of a room. Th corner door cat pass will also help deter cats that scratch up your doors and carpets whenever they want to get through a door.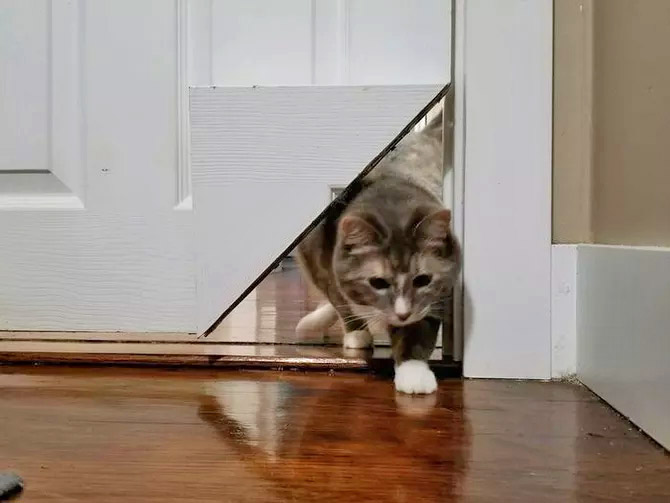 Check out the KittyKorner corner door hinge cat pass in action via the video below.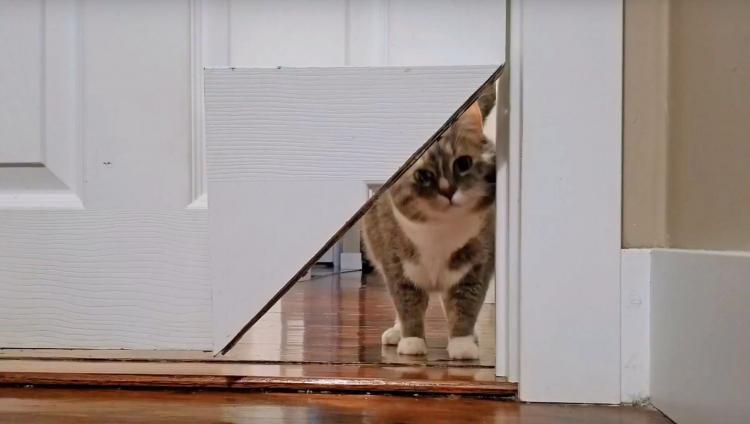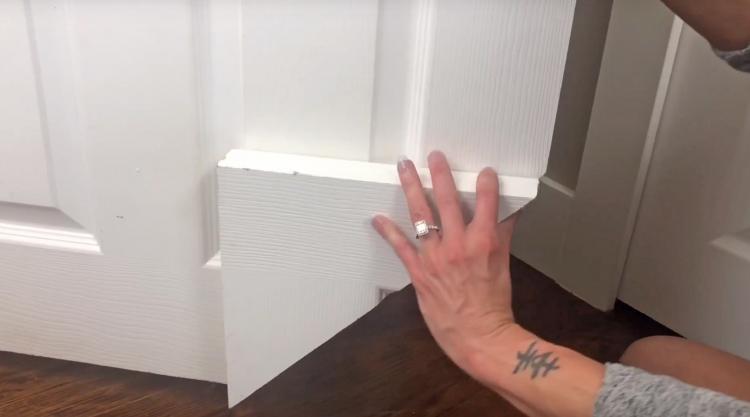 Subscribe To Our YouTube Channel