This King Crab Lounge Chair Might Be The Weirdest Chair You Can Buy
By Ryan on 04/27/2021 9:37 AM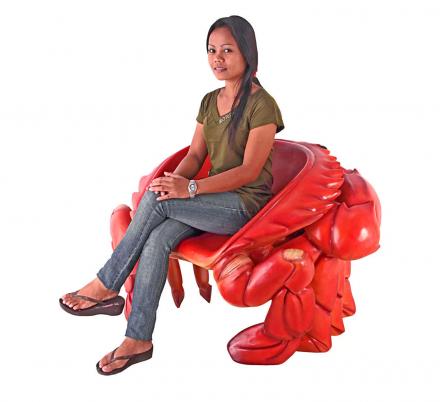 Taking rests is an integral part of any work day, but doing so in just any chair won't make the cut. In fact, you deserve nothing less than to sit on a throne fit for a king – a king crab, that is. Introducing the decorative king crab lounge chair, the perfect gift for any crab lover who can't be bothered to sit on the seats of lowly, mammalian peasants.
This king crab lounge chair sculpture includes a pincher, claws, and eight legs on which the chair rests, as well as a 19-inch deep seat surface that's super comfortable, especially if you add a cushion.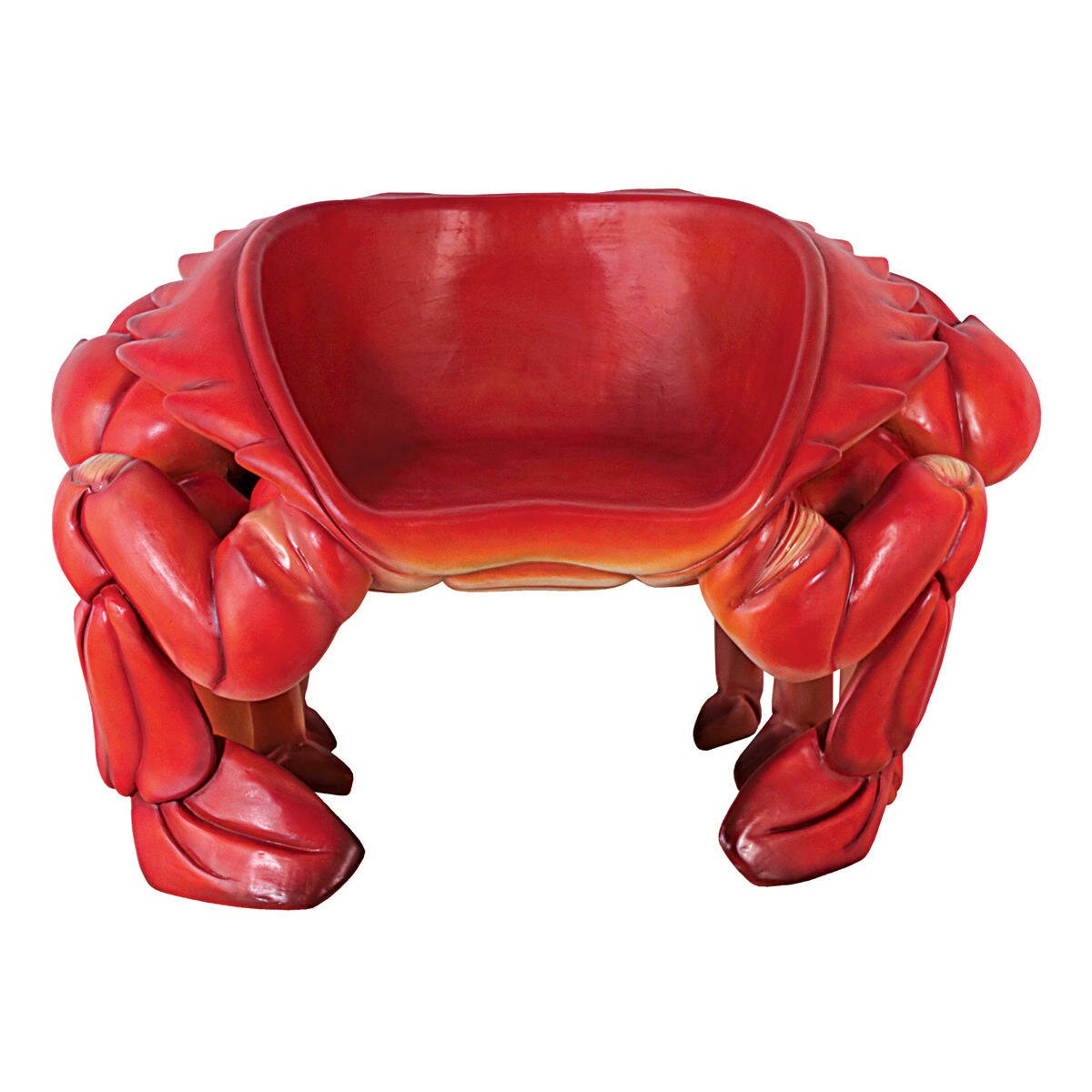 The crab's face, which sits on the back side of the decorative crab chair, is huge, menacing, and detailed, featuring two large pinchers, big red eyes, and a tan crab-like underbelly – all hand-painted and hand-cast in high-quality fiberglass-reinforced designer resin. Whether you own a zoo, park, resort, or something else entirely, this decorative crab chair sculpture could make a great addition, and help you discover an inner-crustacean of your own.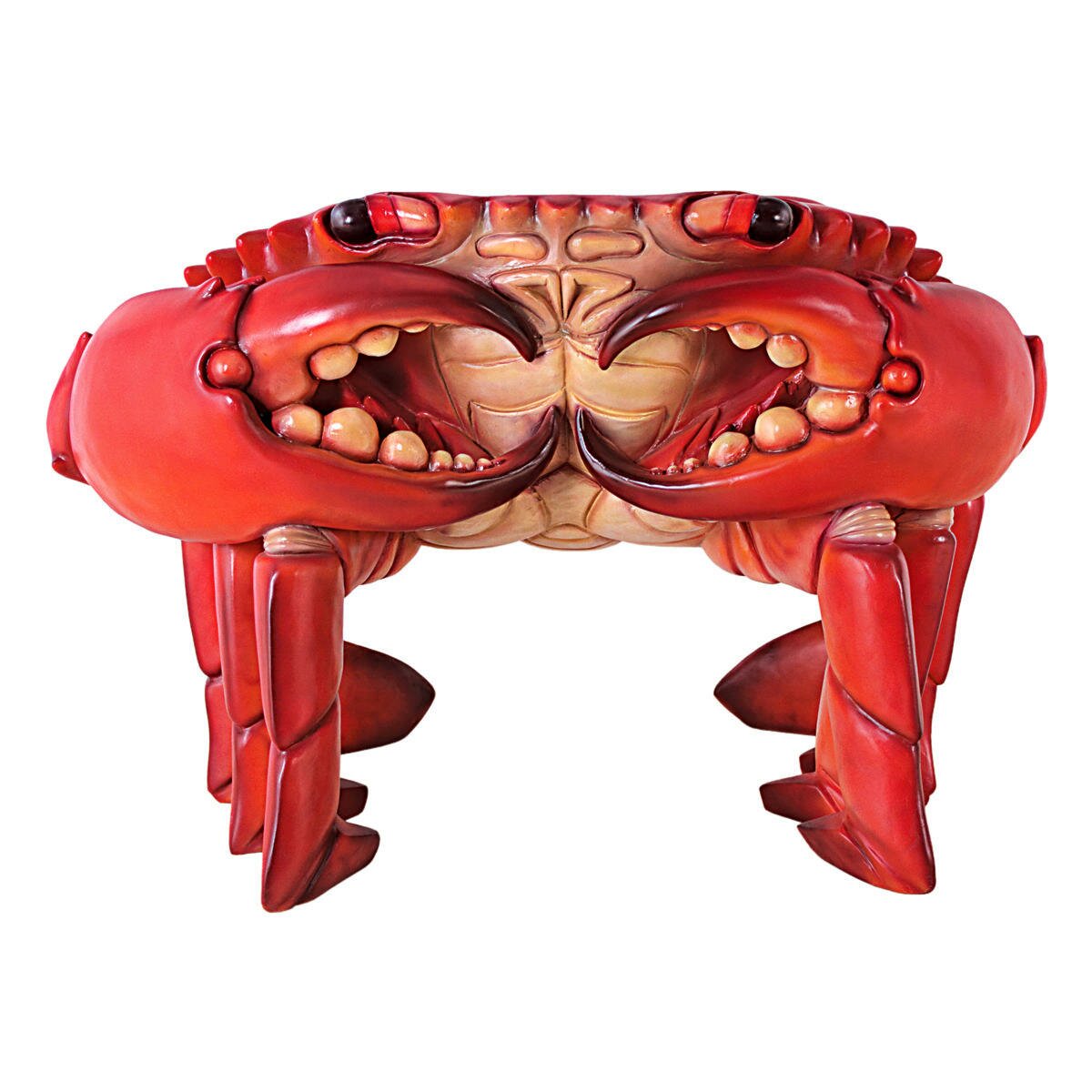 And if you don't want to sit like a king (crab), try lounging like a hippo instead with this luxurious hippopotamus chair.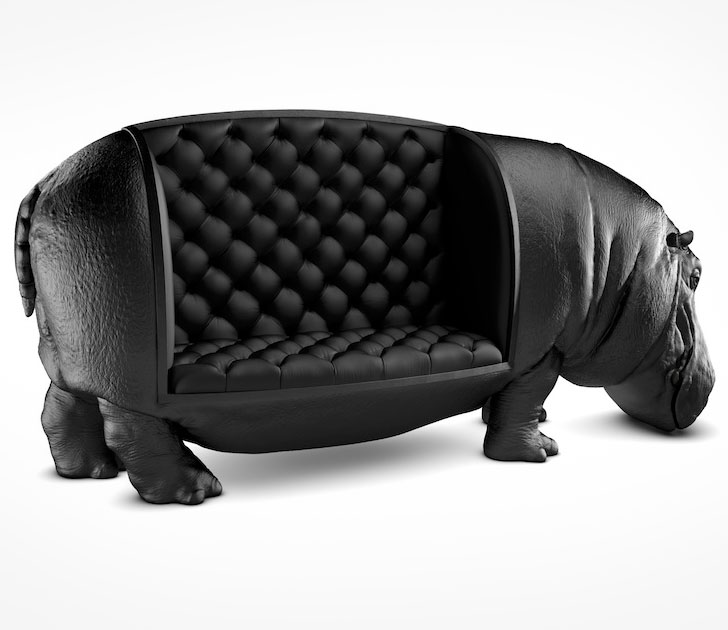 The outer red frame of the king crab chair is made from plastic, and the whole thing weighs about 117 pounds – so you know it's durable. The chair is also rated for holding people and objects up to 200 pounds.
At a full 28 inches tall, 44 inches wide, 29 inches deep, and with 18 inches between the actual seat and the floor, this giant crab chair is the perfect large chair for anyone who loves crabs, or simply wants an oversized crab throne in their garden or park.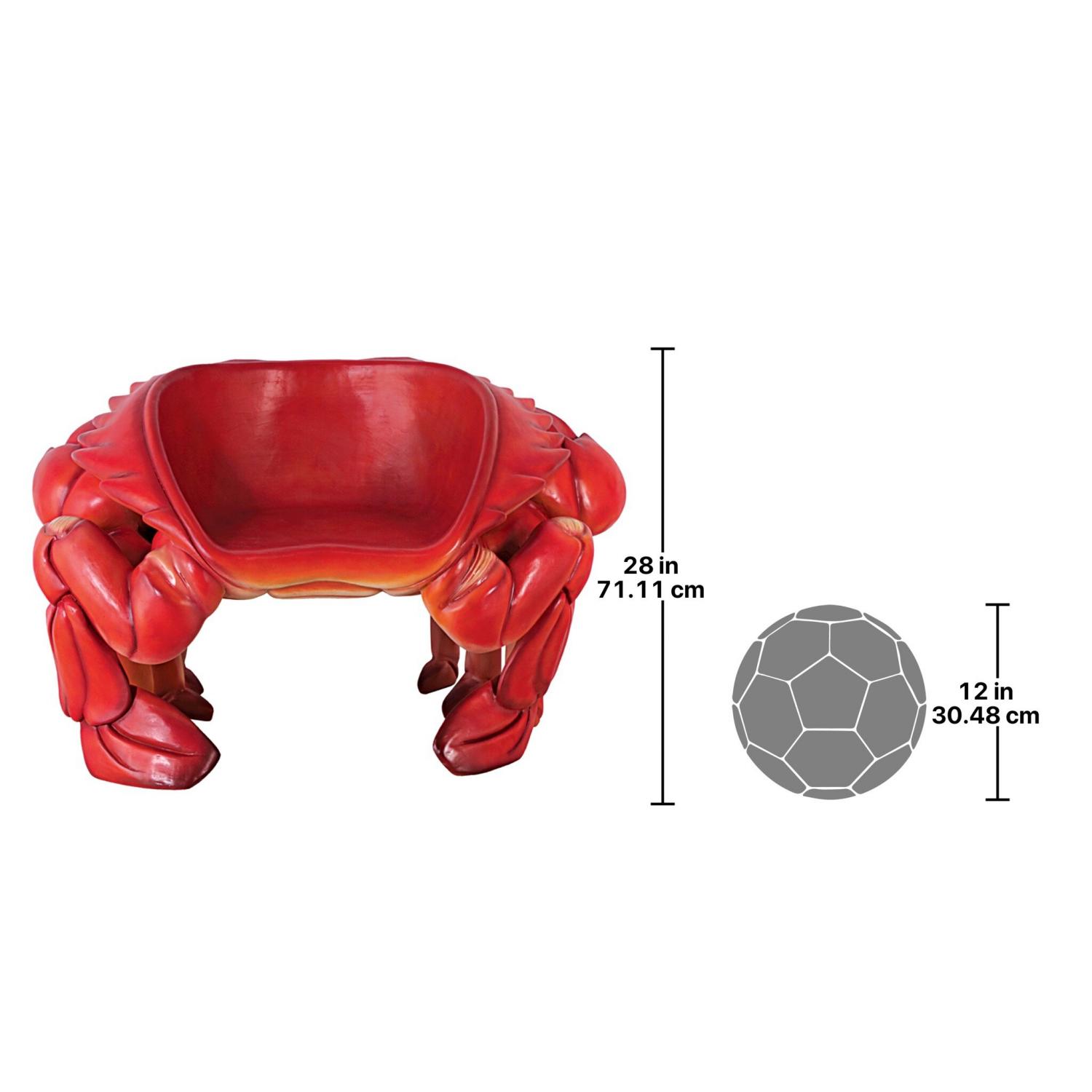 Made by Design Toscano in the Philippines, the crab lounge chair is also completely water and weather-resistant since it's made from resin, making it perfect for outdoor use.
One buyer of the king crab sculpture chair said they enjoyed the purchase so much, they were even considering buying a second crab lounge chair! In a 5-star review, the buyer wrote, "I purchased this Giant Red King Crab Chair just a few weeks ago. I absolutely Love It. The quality is excellent, and the attention to detail is amazing! It is quite the conversation piece and I am considering ordering another one!"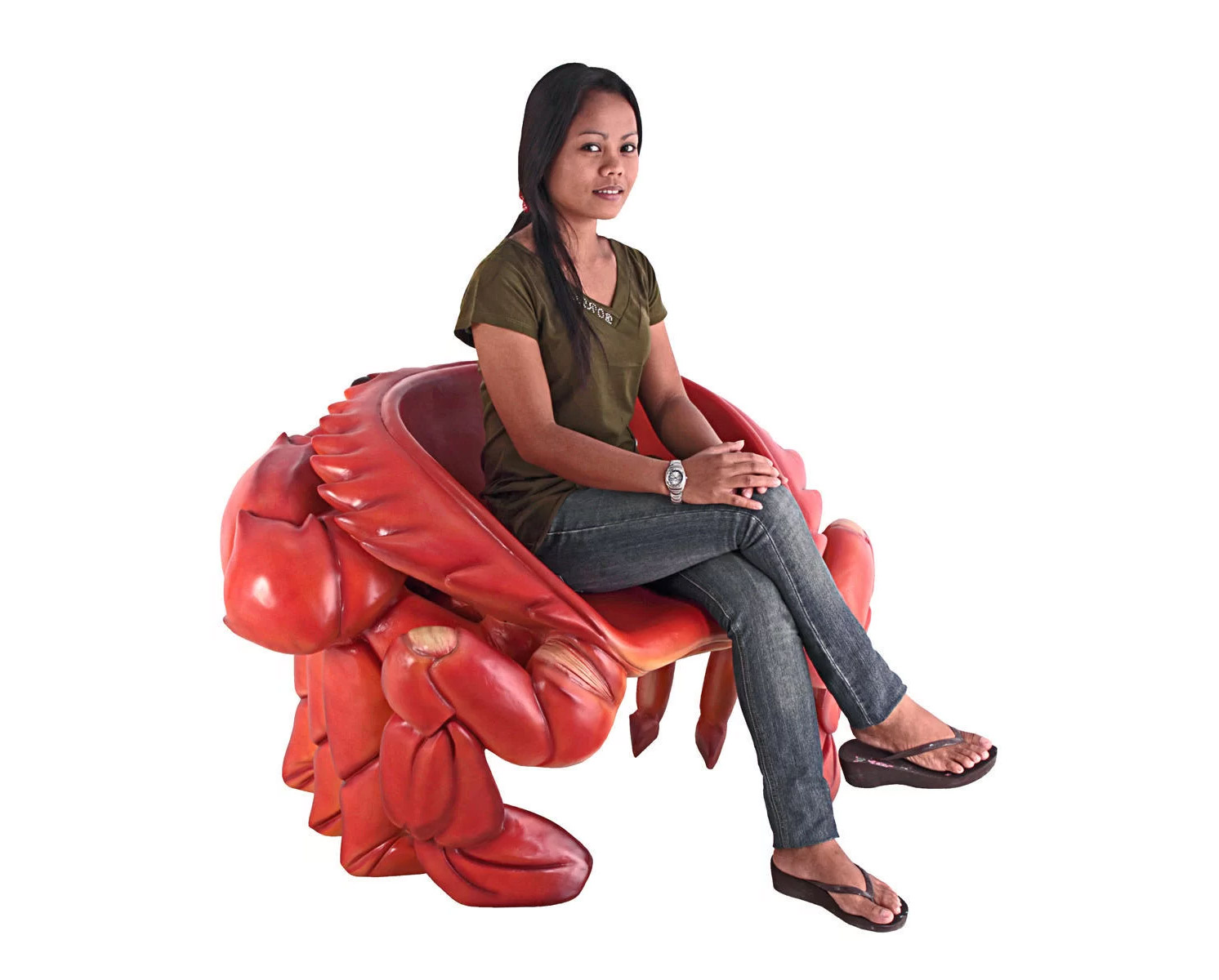 No matter how you decide to use this sculpted crab chair, it'll make the perfect piece of handmade animal furniture to remind others of your stature – even if that stature is just as a crab.
Check out some of these other unique chairs we also came across while researching the giant king crab lounge chair! Find a link to each one below each image.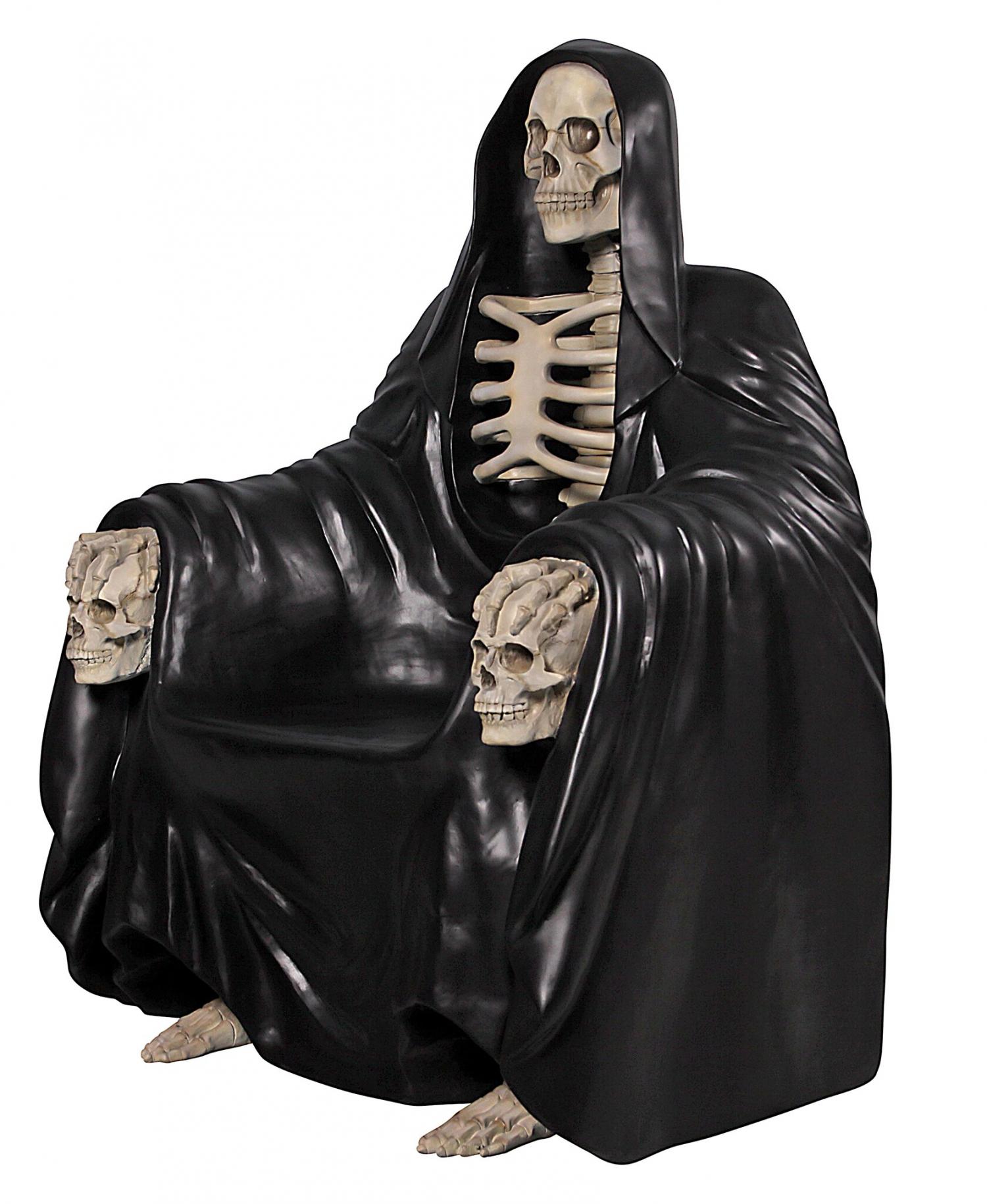 Source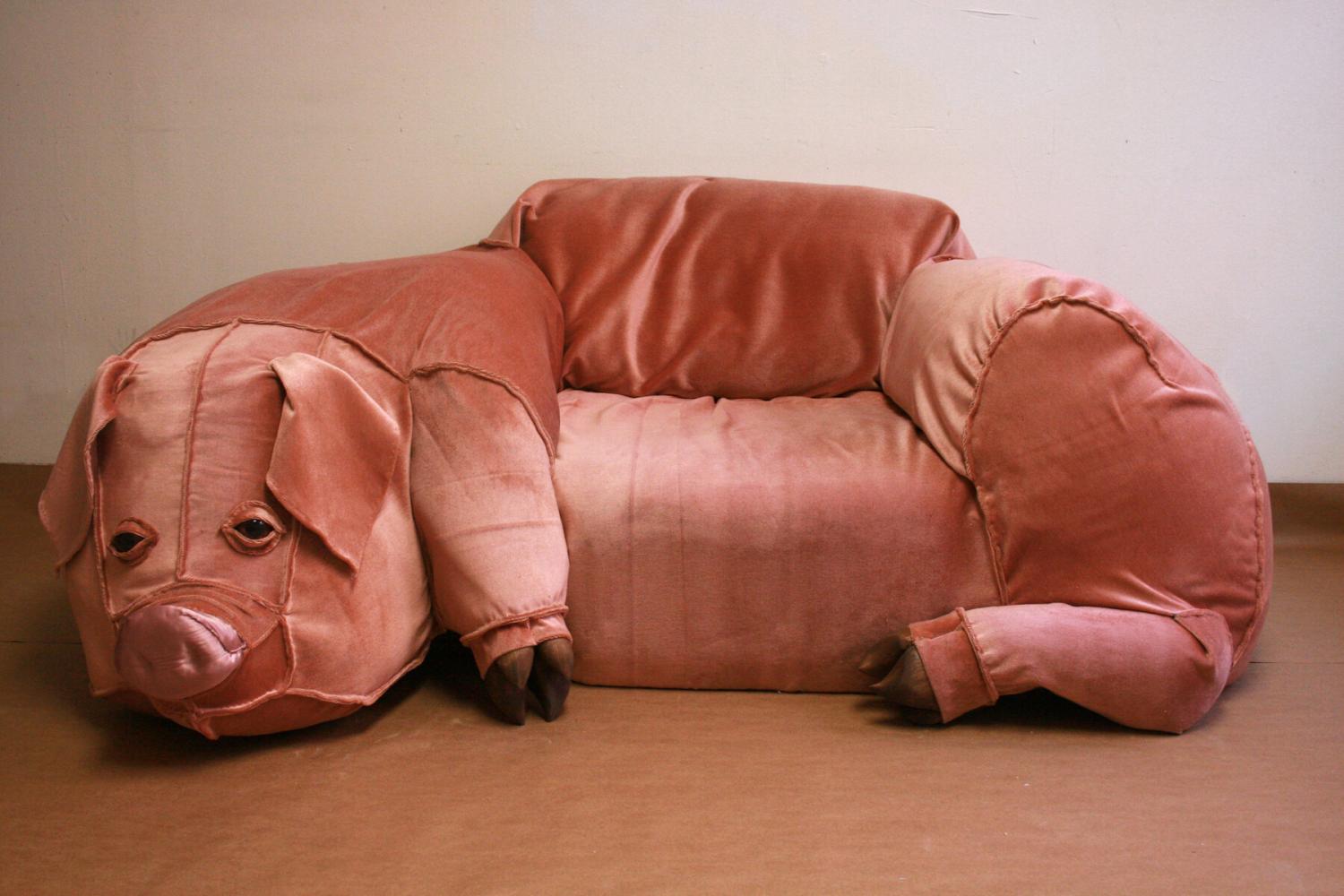 We can't find the source for this giant pig couch, but we had to included it anyway!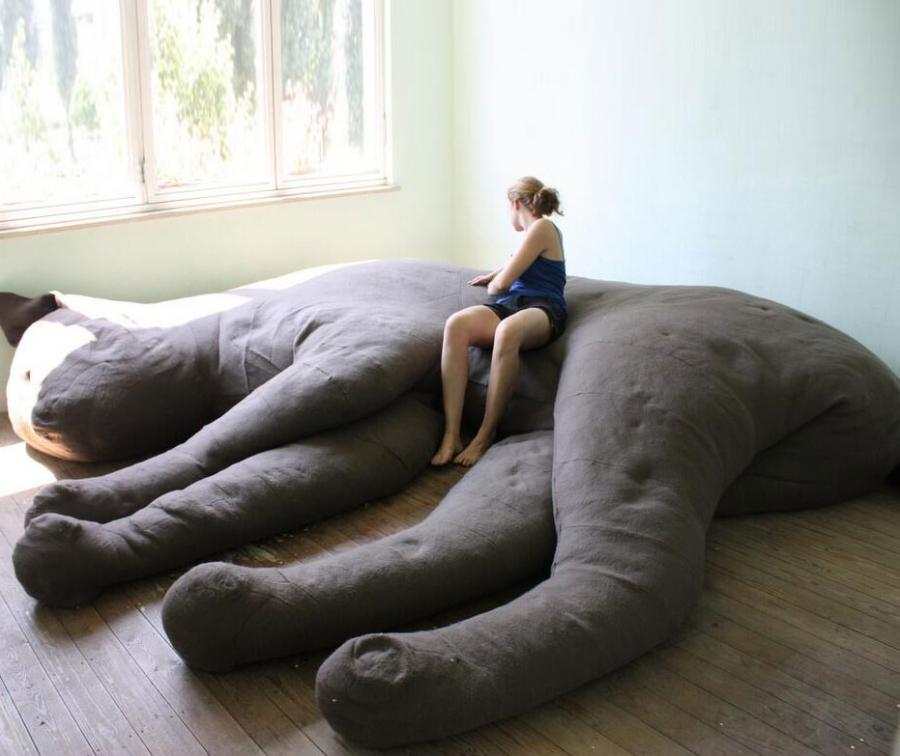 Source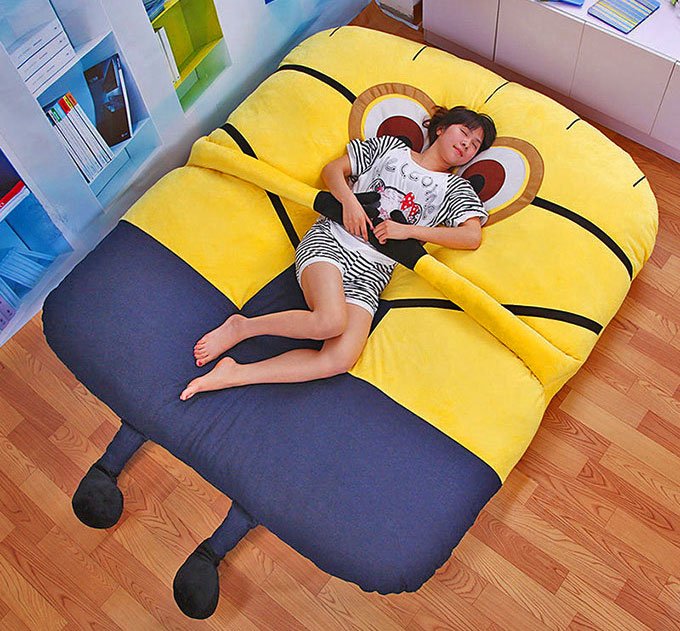 Source