This Bathroom Faucet Looks Like An Old Industrial Pipe
By Ryan on 08/10/2015 2:28 AM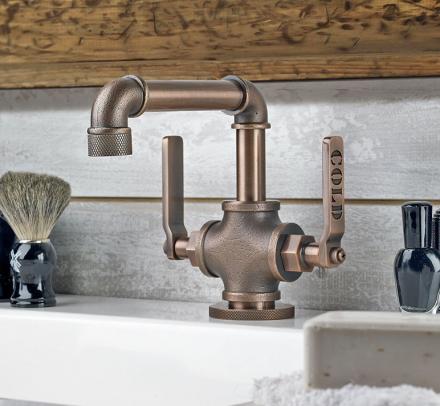 Gone are the days of simply turning a nozzle and getting your water from some boring squeaky faucet that most likely cost you less than $20 at Walmart and is likely nauseating to look at day in and day out as you bend down to brush your teeth next to its ever expanding stench of rust and stained water spots. Now maybe that has something to do with the deficient number of times that you've cleaned it, but more likely has something to do with the style and design of the faucet. The Elan Vital 38 series is a set of bathroom and kitchen plumbing fixtures that's designed to look like old industrial pipes and will give your home a modern and contemporary look and hopefully help deter guests from looking at your extremely dated cabinets along with that old couch that most likely has a nest of mice living inside of it.
Designed and created by Watermark, a company from Brooklyn New York that makes decorative plumbing fixtures, the industrial pipe faucet is actually one of many in a line of similar products that they offer in their collection called Elan Vital 38, including a plethora of various kitchen and bathroom faucets, showers, bidet fittings, and drains.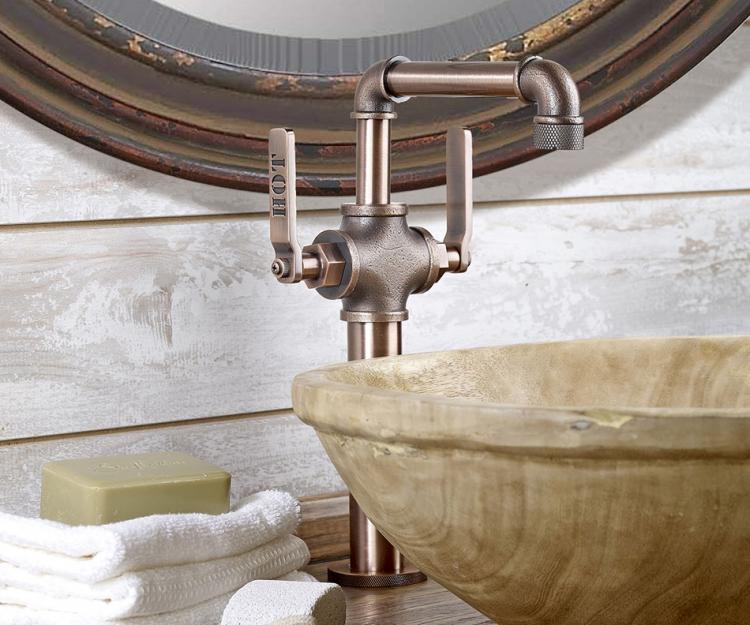 One of the coolest things about the series is that each piece of all their plumbing fixtures is completely customizable so that you can actually choose how many elbows and bends the fixture will have, as well as choose the finish of the metal, along with deciding on the width and the height of the faucet.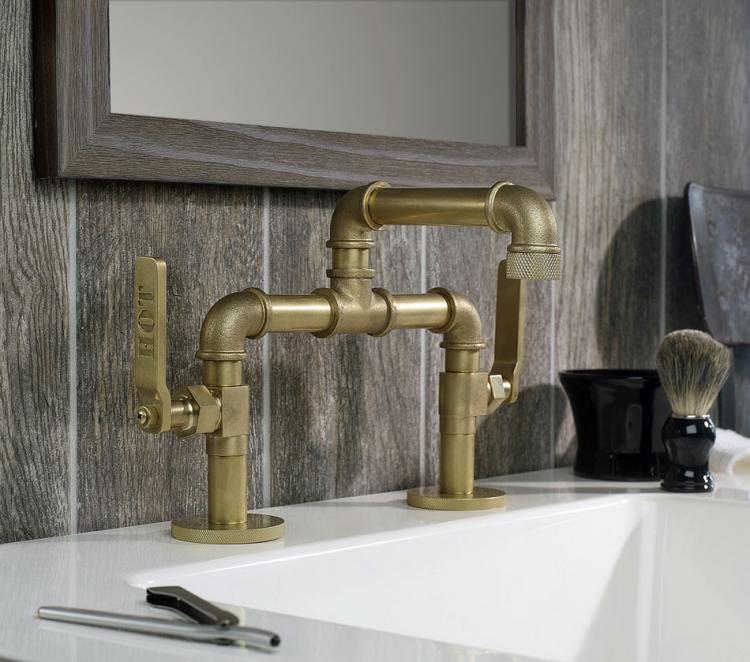 The beautiful design of this industrial looking pipe faucet takes something that looks like it belongs underneath your sink and makes it the focal point of your bathroom or kitchen.