The iKamper Room In Room Is A Tent For Your Mattress
By Ryan on 12/31/2015 8:14 AM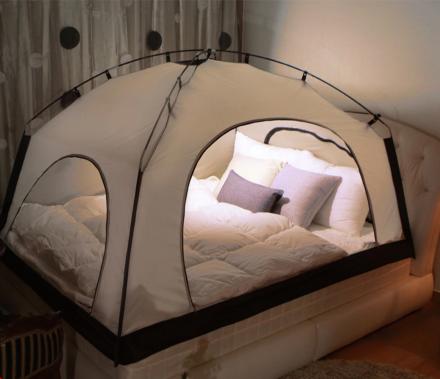 Hate the outdoors but love the idea of sleeping in a tent? The iKamper is a tent that attaches right to your mattress so you can feel like your in the tough and rugged outdoors when in reality your right in your own bed, steps away from a toilet, hot chocolate, and a 5 course meal. The idea of the iKamper is essentially to keep you warmer at night while keeping a lower heating bill for your house, so you can keep your home running a lot cooler at night without the need for extra heat since the tent keeps your body heat inside of it, thus keeping you warmer. But then you have to consider if it's worth it to sleep in a tent the rest of your life just to save a few bucks each month on your heating bill.
The iKamper is made from a combination of polyester and cotton, is machine washable and super soft on your skin. The bed tent has a window on the side of it that's made from super clear polyurethane which allows you to see what's happening out in the real world beyond your tent. The iKamper also has a netting and attachments to hold your laptops, tablets, or smart phones so you can watch a movie or TV show or work while in bed.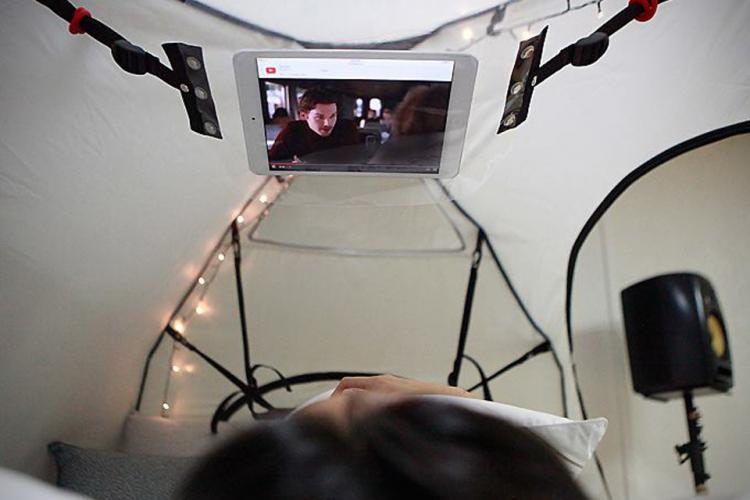 Check out the iKamper room in room mattress tent in action via the video below.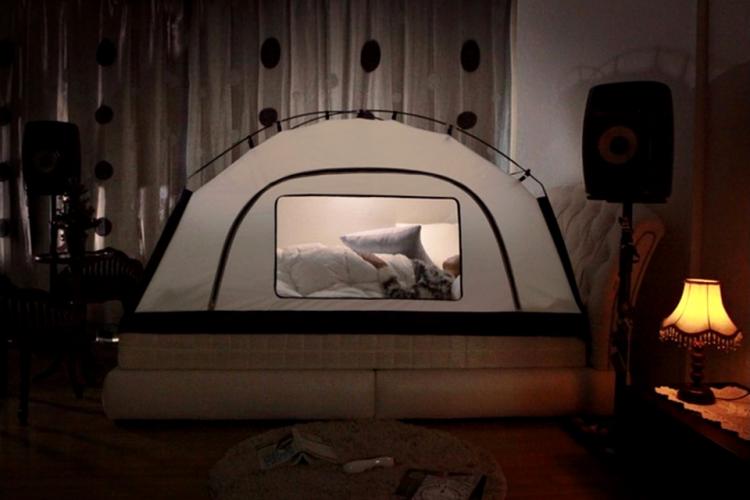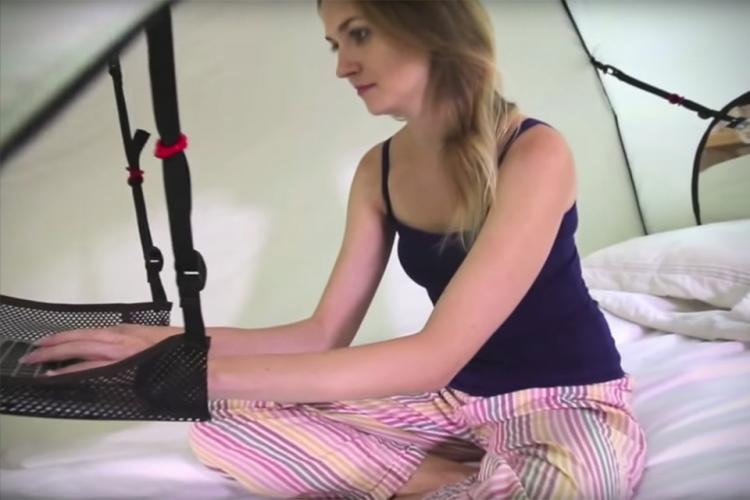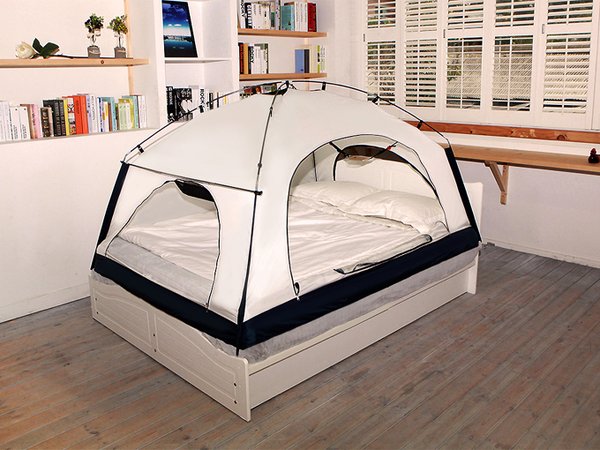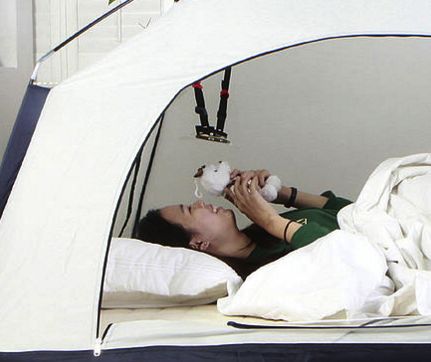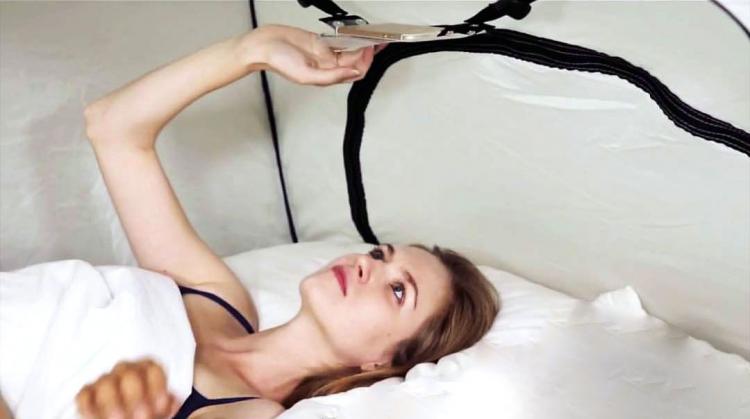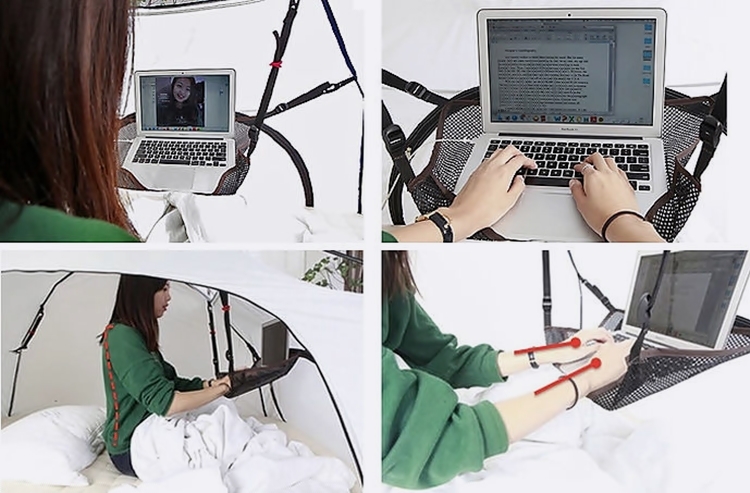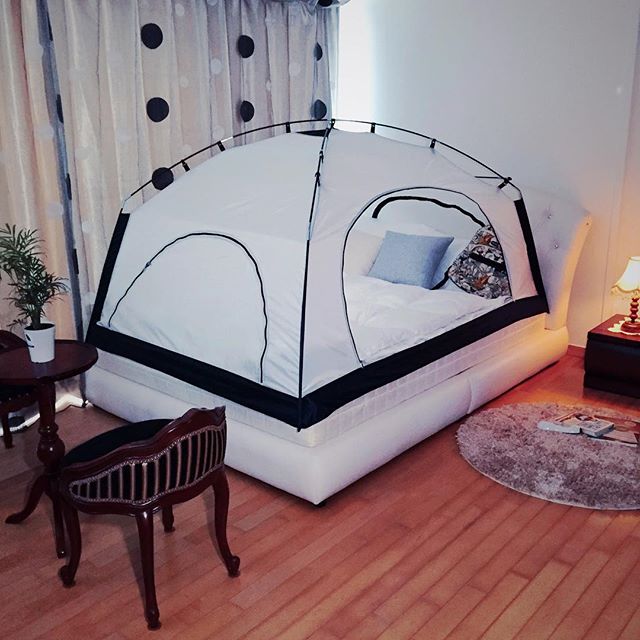 Subscribe To Our YouTube Channel