This Hummingbird Feeder Face Shield Lets You See Birds Inches From Your Face
By Ryan on 05/01/2023 4:35 PM (Updated: 05/02/2023 7:49 AM)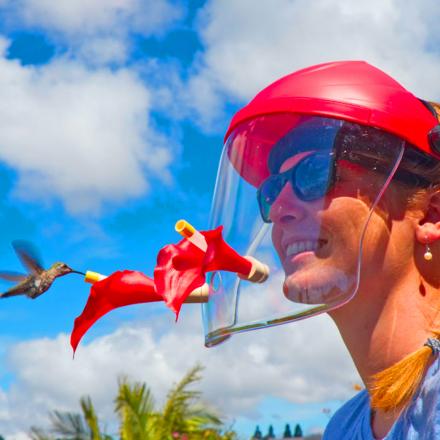 Birdwatching is one of nature's most beautiful pastimes, whether you're an avid bird person or just a casual watcher from time spent on the deck. Either way, it can be incredible to see hummingbirds visit local bird feeders, and this next feature is perhaps one of the more interesting ways to spend time with these beautiful creatures.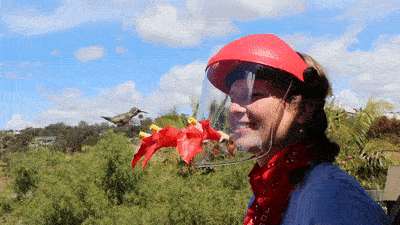 Credit: Hummviewer
Introducing the HummViewer wearable hummingbird feeder and face shield, the perfect way to see hummingbirds up close!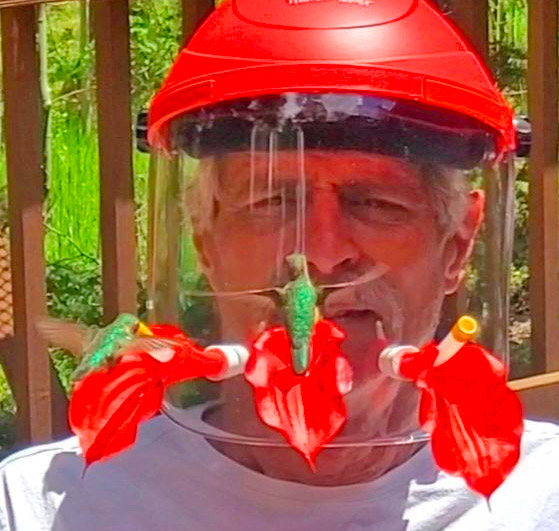 Credit: Hummviewer
While you still won't be able to count a hummingbird's many wing flaps, you'll still get to watch them come say 'hi' when birdwatching season comes around.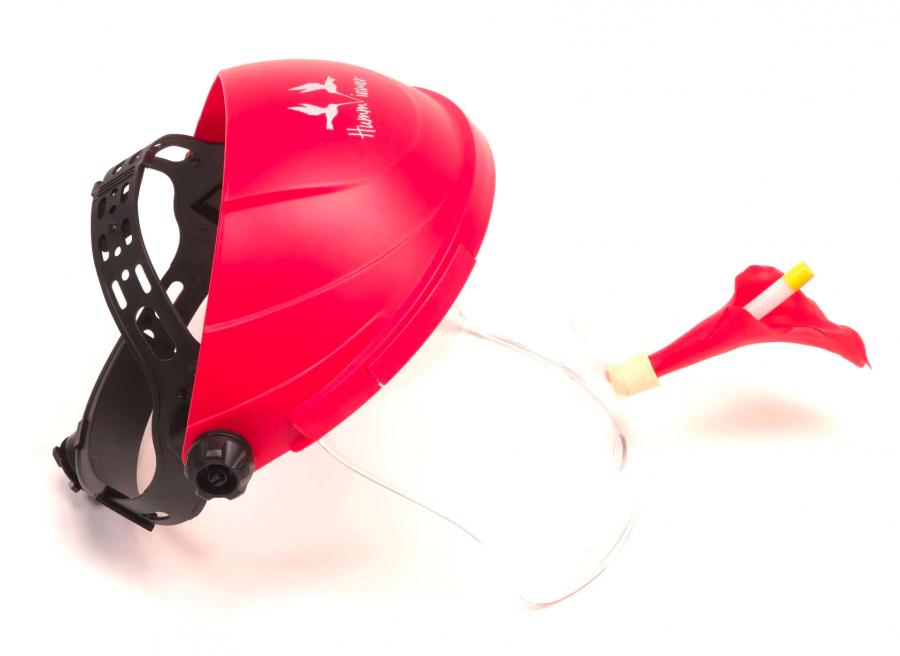 Credit: Hummviewer
This wearable hummingbird feeder lets users get up close and personal with hummingbirds, including up to three separate feeder units on the lower side of the shield.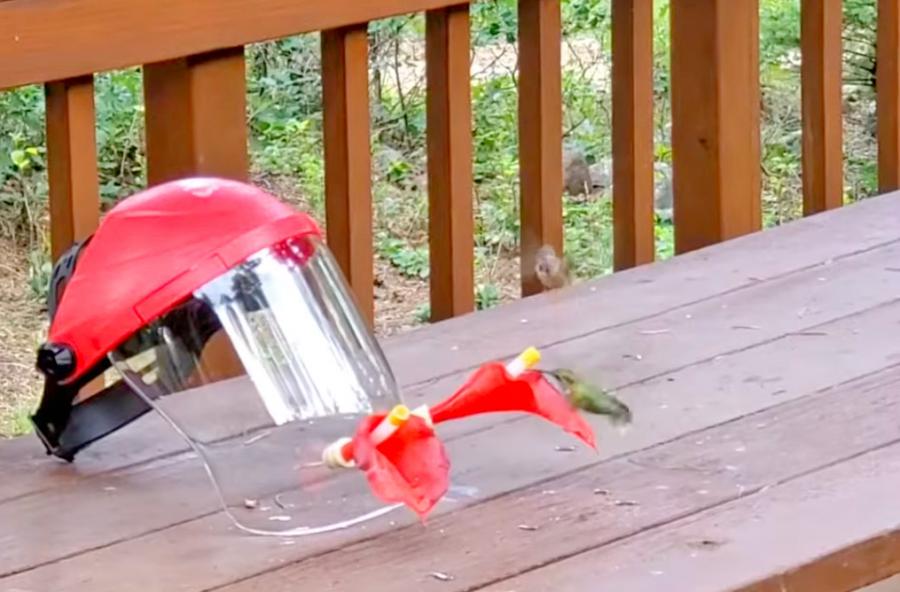 Credit: Hummviewer
Purchase of the wearable bird feeder includes the shield itself and its adjustable head strap, a cotton storage bag, three flower feeding tubes, three snap-in hole covers, a bulb of nectar, a brush for cleaning and instructions for use.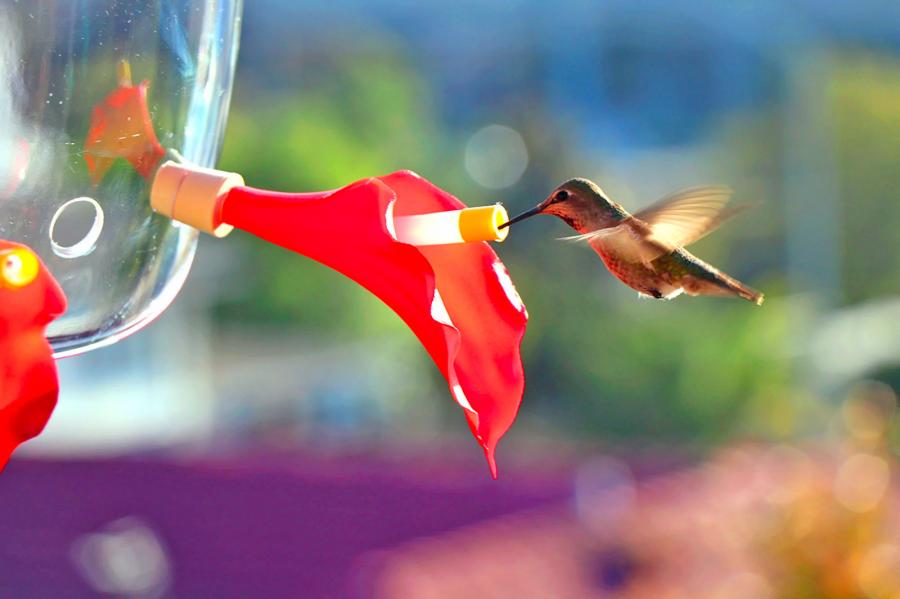 Credit: Hummviewer
The company also notes that you can either use the bird feeder as a mask, hold it with your hand, set it on a flat surface, or simply hang it somewhere for those who don't want to get too close.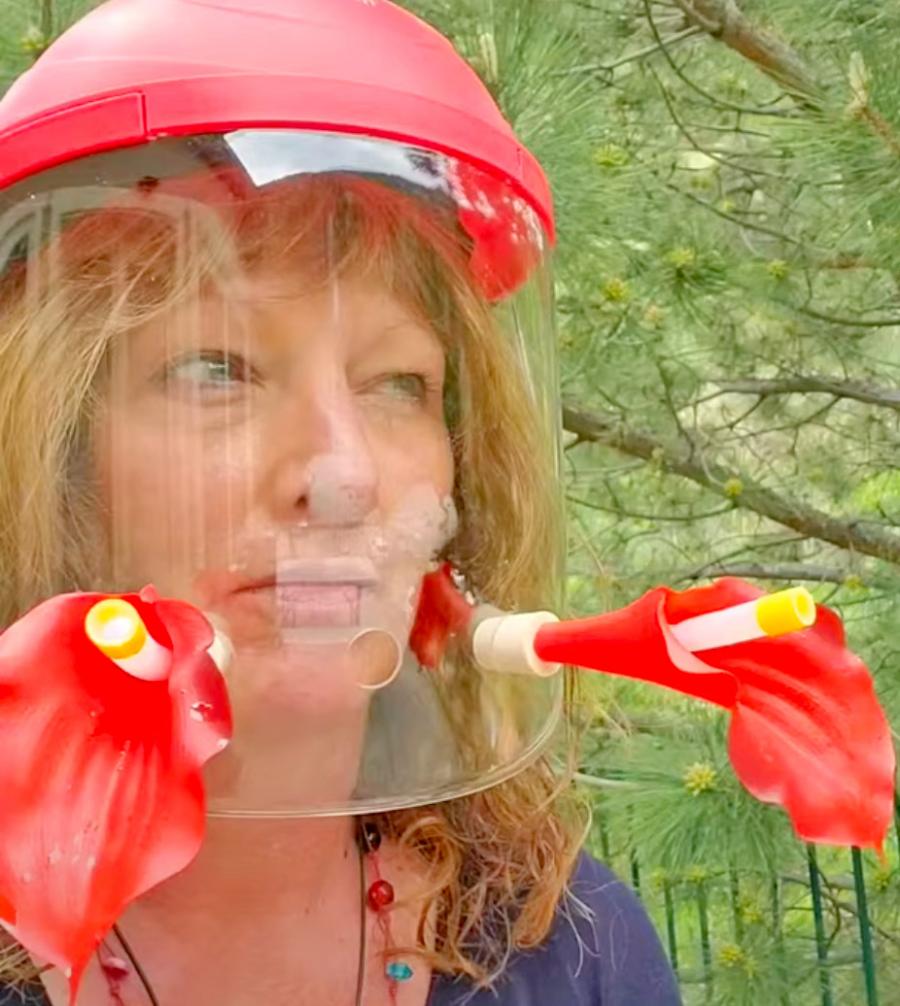 Credit: Hummviewer
This makes the hummingbird face mask feeder super inclusive, easily involving those who feel more comfortable from afar. And who knows — maybe your cautious loved ones will feel brave enough to try the bird feeder mask after seeing you do it! Credit: Hummviewer
The Hummingbird feeder mask measures about 9 x 10 x 12 inches (~23 x 25 x 30cm), and it weighs just 1.5 pounds so it's tolerable for the wearer's neck in short spurts.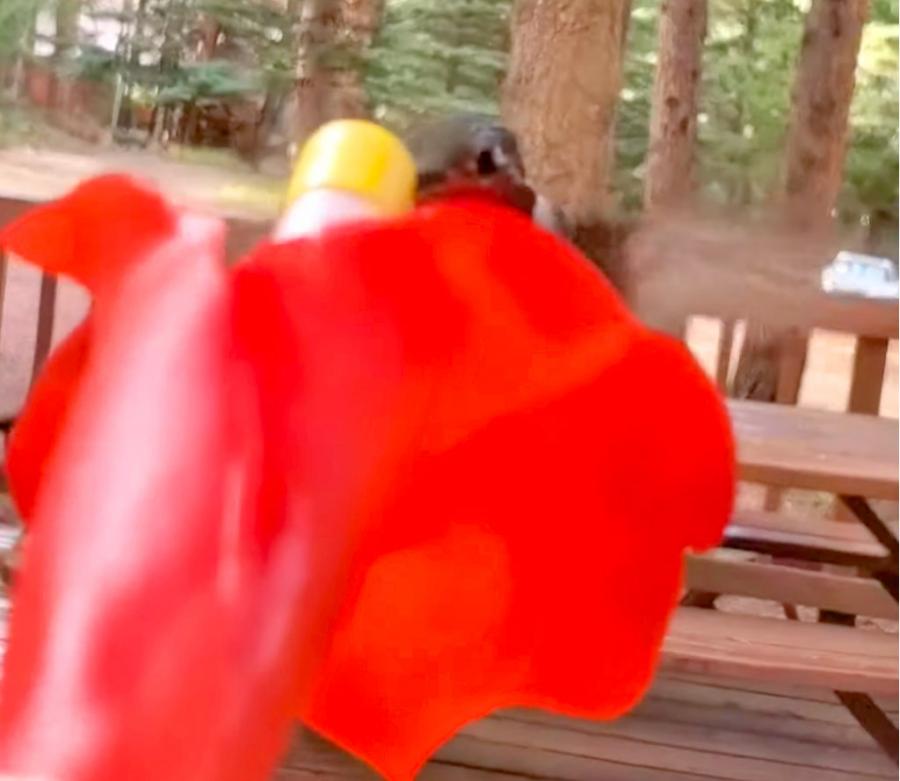 Credit: Hummviewer
You can also find a useful guide on how to use the HummViewer face shield on the company's website or on YouTube — though it's fairly straightforward. Just choose the desired amount of feeders, plug the additional hole(s), and pop the face shield on to begin feeding your local hummingbird population.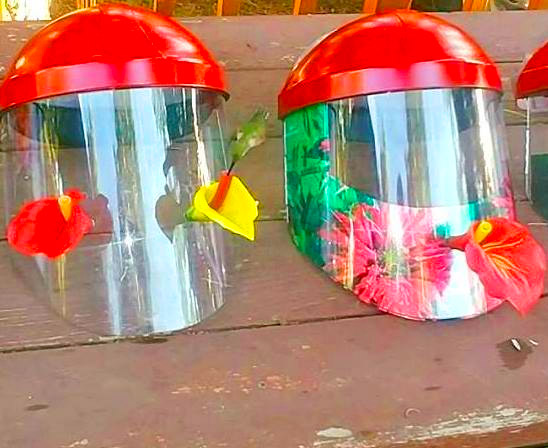 Credit: Hummviewer
To make the hummingbird nectar, the shop says to use 1 cup of white cane sugar and 4 cups of water. Simply add the cane sugar to boiling water, stir it until dissolved and for two minutes on low afterward. Finally, just let the hummingbird nectar cool off before adding it to the face shield hummingbird feeder. The shop also notes that the nectar can be refrigerated for 1-2 weeks after being made.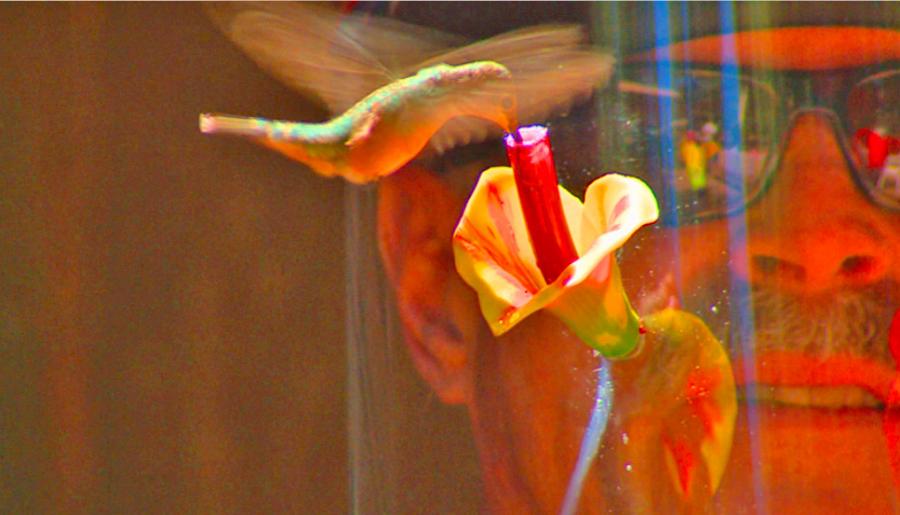 Credit: Hummviewer
One buyer, Lauren, gave the Hummingbird feeder face shield a five-star review, writing, "The first time I wore it they never even hesitated to come right up and feed. It's really interesting to see them from behind the mask. Kuddos for coming up with this idea!"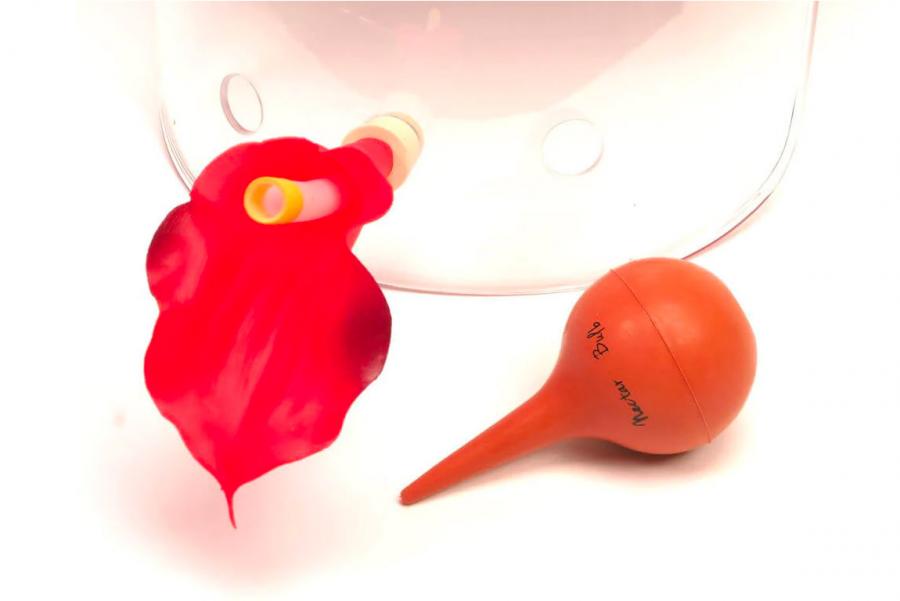 Credit: Hummviewer
Not unlike other OddityMall bird-viewing classics such as this wearable hummingbird feeding mask or the hummingbird feeder ring, these hummingbird feeder face masks are a great option for bird-watching enthusiasts. Still, the hummingbird feeder face shields are not quite as stunning as these giant full-face sunglasses, which could be an incredible design option for future models.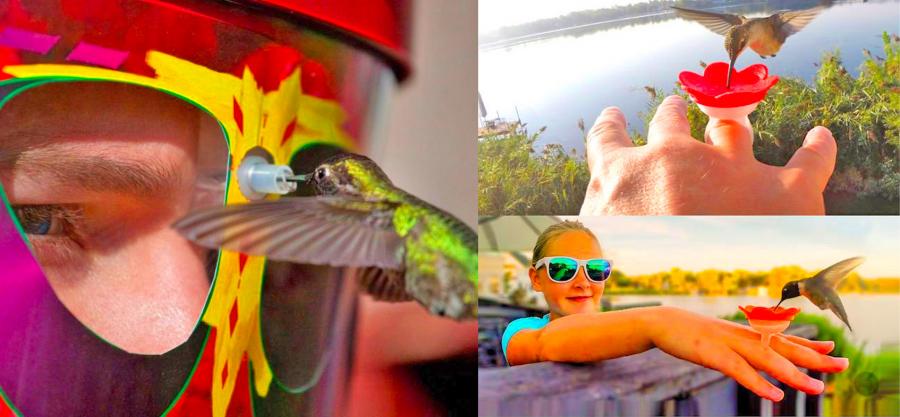 In any case, the HummViewer takes an estimated shipping time of 8-10 weeks from the time of purchase. The company also says orders placed now will still arrive with plenty of time for the spring bird migration season.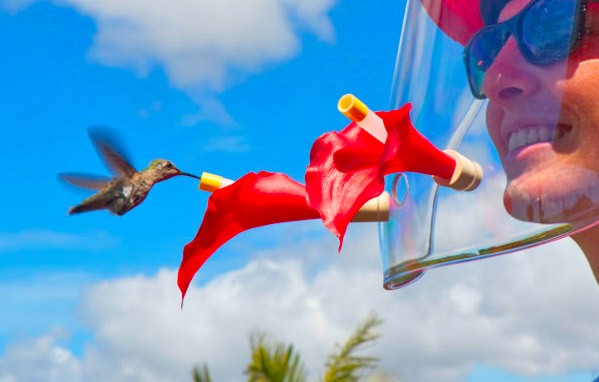 Credit: Hummviewer
These hummingbird feeder face shields are an excellent option for anyone who wants to see hummingbirds up close. Additionally, the HummViewer seems to provide the clearest view of birds out of any of our past wearable bird feeder features, with the added benefit of safety and comfort while wearing.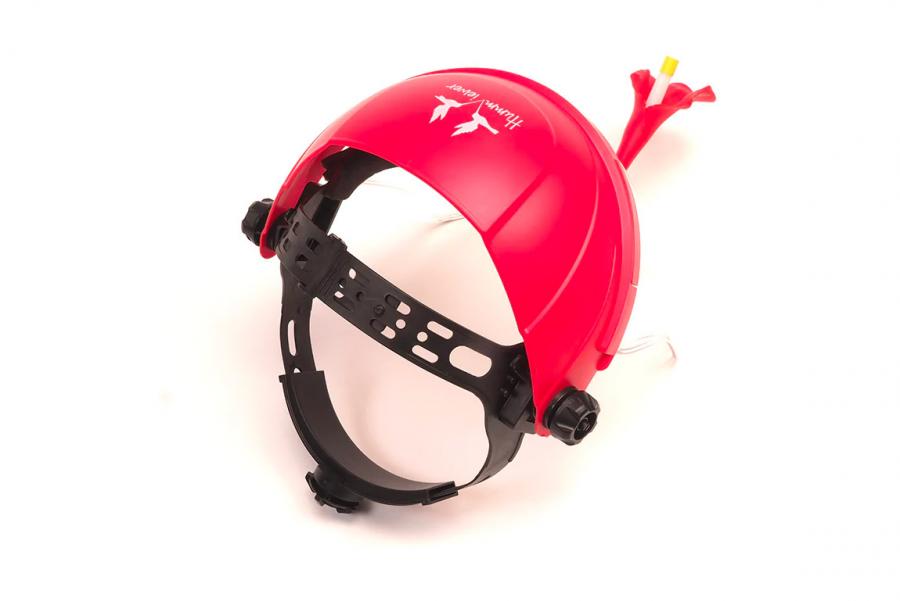 Credit: Hummviewer
You can snag the HummViewer hummingbird feeder face shield directly from their website for around $70 bucks!.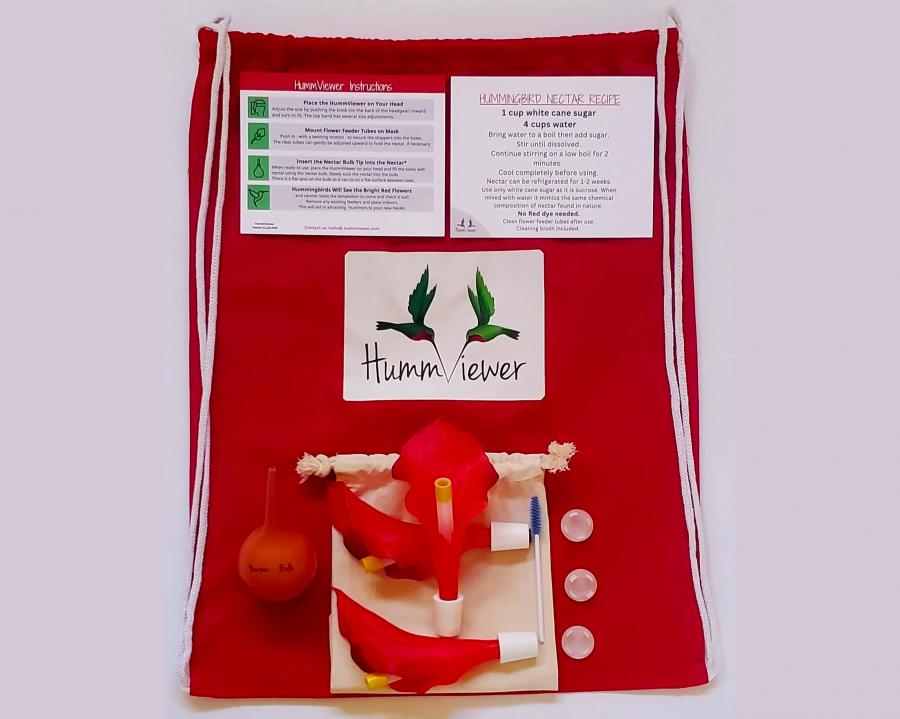 Credit: Hummviewer
Check out the hummingbird feeder face mask in action via the video below!
Subscribe To Our YouTube Channel