Hummingbird Feeder Rings
By Ryan on 12/05/2018 12:35 PM (Updated: 07/31/2019 10:35 AM)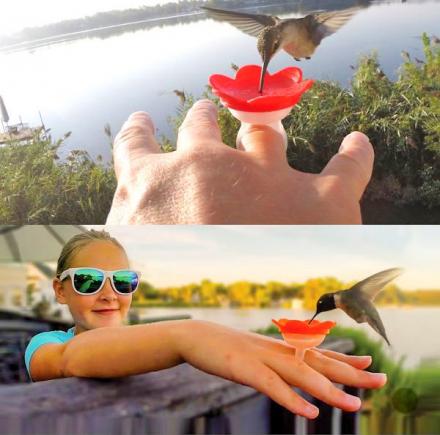 You've probably seen the hummingbird feeder mask that lets you get an insanely close look while hummingbirds feed from a spot right between your eyes. Well, not there's a more practical way to get a closer look at hummingbirds and it's with this hummingbird feeding ring. Put it on, and hold it steady as the tiny rapidly wing flapping birds will come right up and suck the nectar straight from your finger.

Note: This comes with 4 hummingbird feeder rings
So you're not sitting outside with the ring on for hours/days on end waiting for the hummingbirds to show up. How it works is, you leave the ring outside by itself filled up with that sweet hummingbird nectar, and once hummingbirds start showing up on the regular, you can slip the ring on and hold completely steady while they fly right up to you as if you're not there.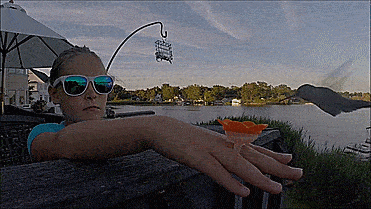 Aptly named the "Hummer Ring", the hummingbird feeder rings come in a set of 4 rings that are differently colored, and the rings are fitted to comfortably fit an adult finger (though kids can easily use it by squeezing fingers close together if too small).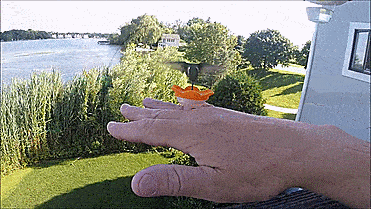 The hummingbird feeding rings are shaped like a flower that a hummingbird would normally feed from with a basin in the center to fill up with nectar, they're made from plastic, are dishwasher safe, and each one measures 2 inches in diameter. Check out the hummingbird feeding rings in action via the video below.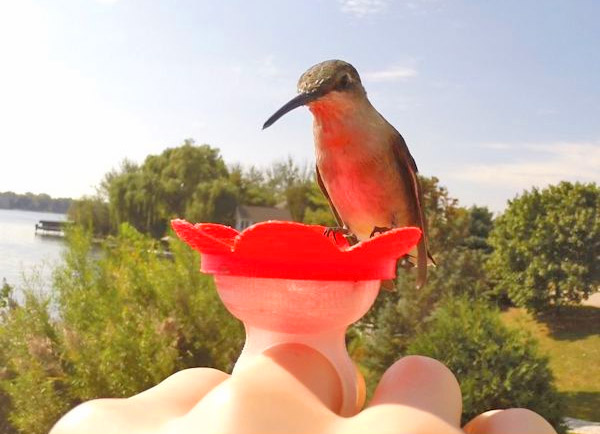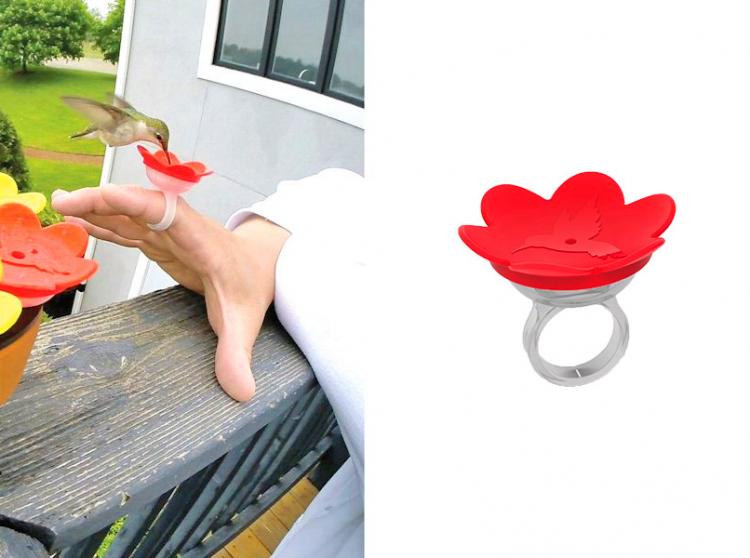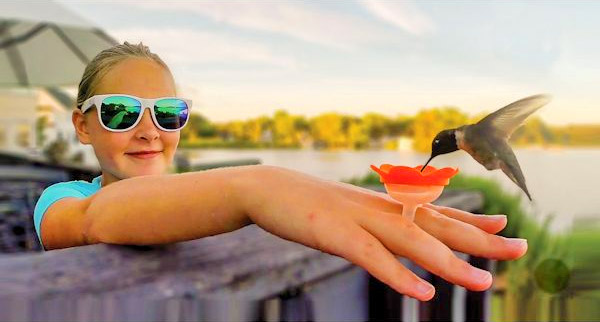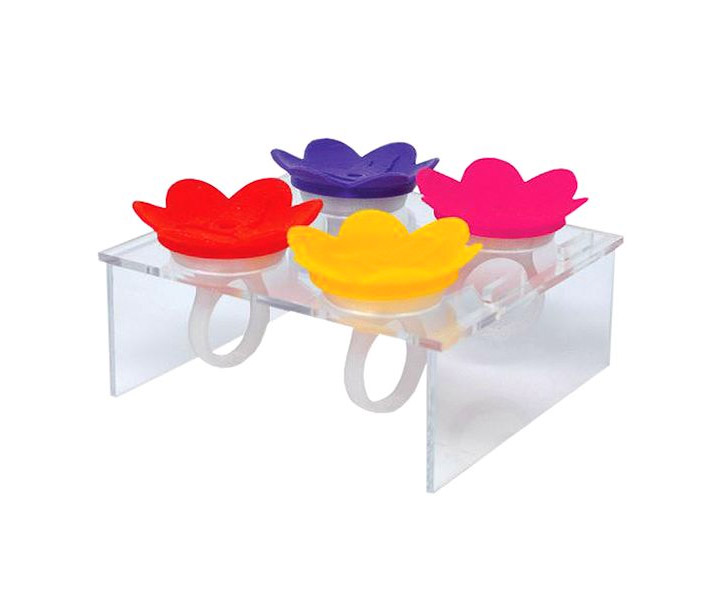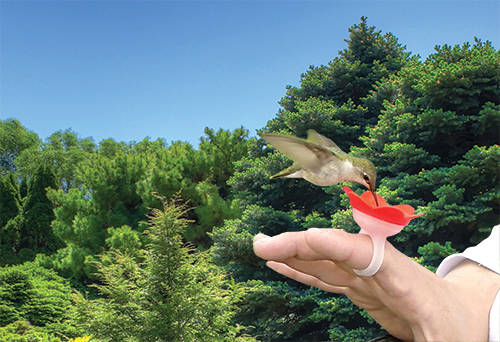 Subscribe To Our YouTube Channel