Wearable Hummingbird Feeding Mask
By Ryan on 07/22/2015 3:08 AM (Updated: 11/08/2016 4:38 AM)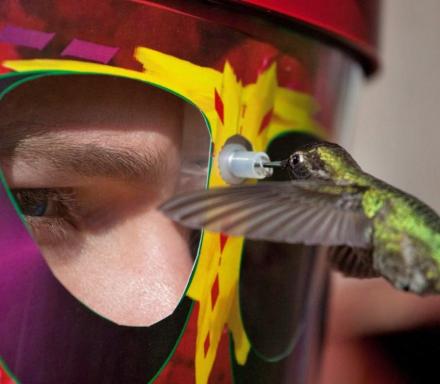 This mask aptly named 'eye2eye' is a wearable hummingbird feeder that allows you to watch hummingbirds feed off of your face within about an inch from your eyes. The mask contains a hummingbird feeder right in the middle of your eyes, which gives you a front row seat to the whole show.
The inside of the hummingbird feeding mask contains a tube that holds the sweet nectar that the hummingbird feeds on, but first it's a matter of getting the hummingbirds acquainted to the mask. You first need to set the mask out on it's own so that the hummingbirds can find it and get used to feeding from it.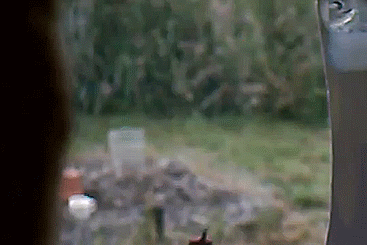 Once their comfortable for a few days and keep coming back, you can sneakily put the mask on and be very still as the hummingbirds come right up to your face and feed off the sweet nectar that runs between your eyes.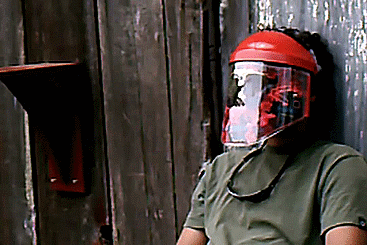 Each hummingbird mask feeder is individually hand crafted and will run your 80 bucks with free shipping to anywhere in North America. Check out the wearable hummingbird feeder mask in action via the video below.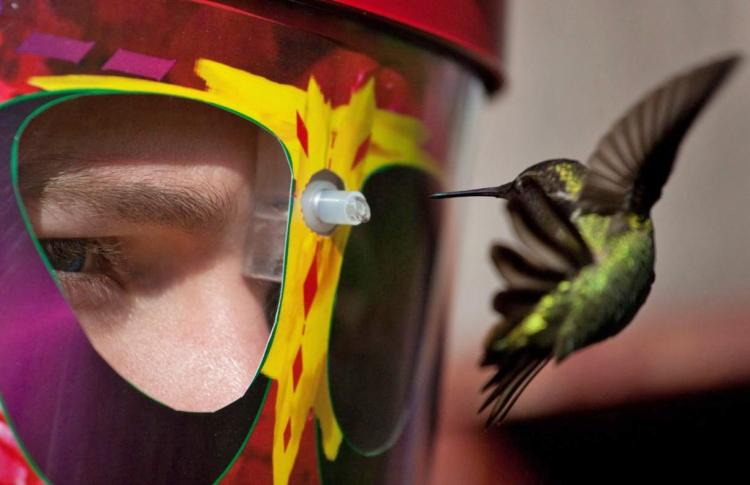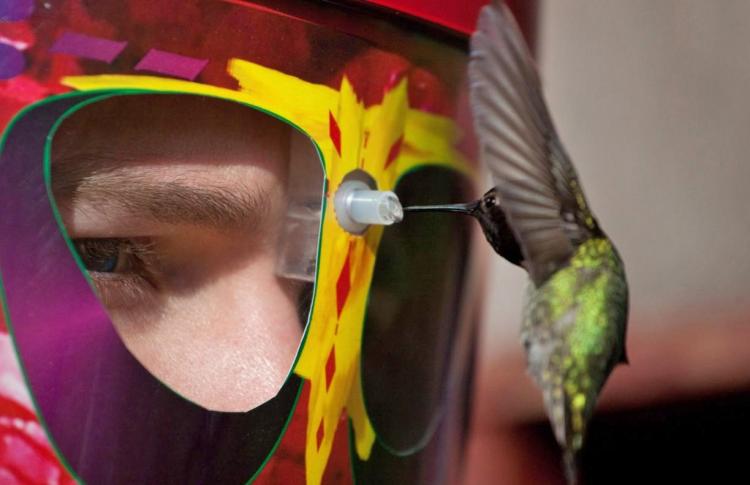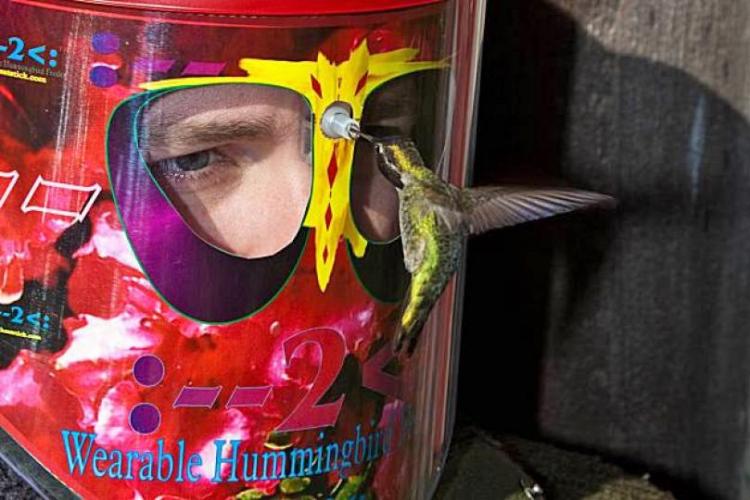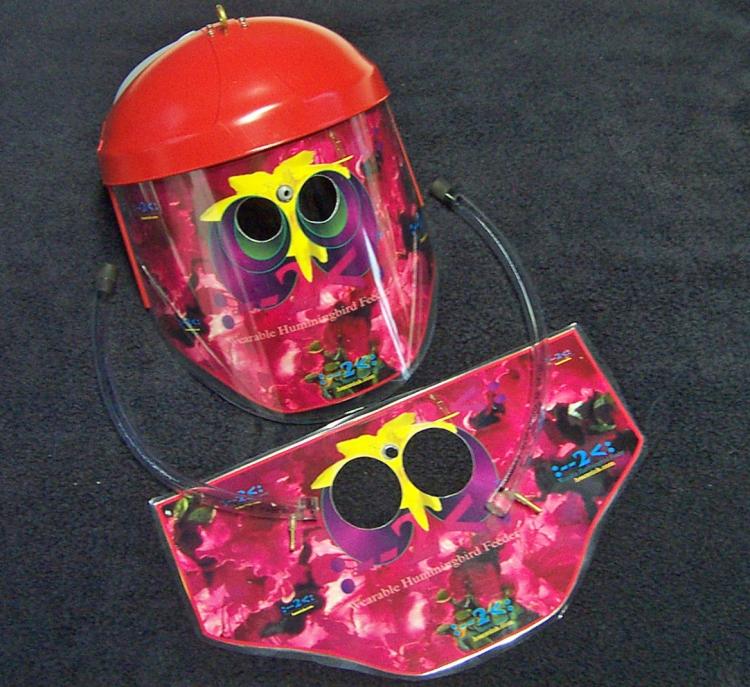 Subscribe To Our YouTube Channel