This Camper Attachment Adds a Screened-in Porch To Your Trailer Or RV
By Ryan on 03/04/2022 12:13 PM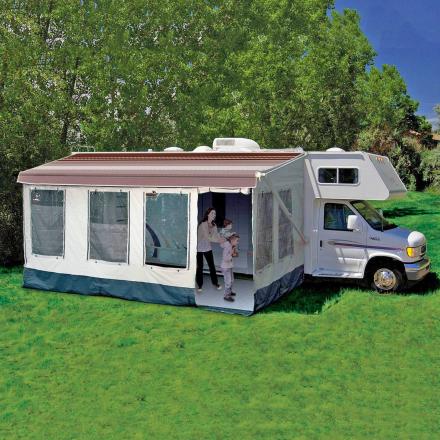 If there's one thing that can instantly ruin a vacation or RV/camper trip, it's an overload of mosquitoes! Though, if you already own a camper or RV you probably already know the rituals of going outside by wearing tall socks, loading up with bug spray, and layering your body in a full body mosquito net suit! But what if there was a better way to enjoy the outdoor life while camping in your RV without the nuisance of all the bugs?!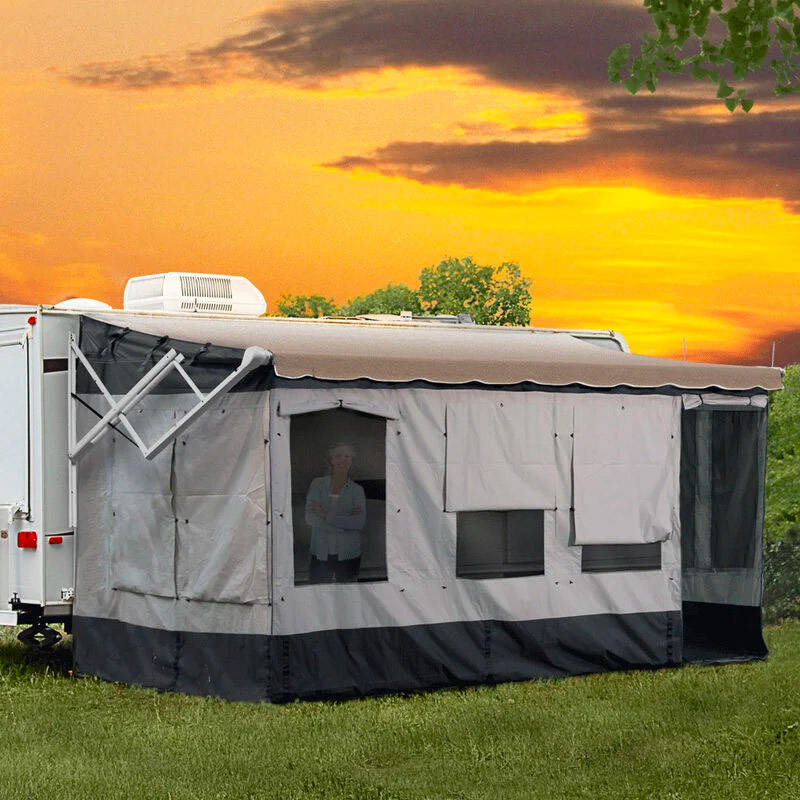 Get this version here
We came across this ingenious RV porch attachment, and we just had to share it. It's called the Carefree Buena Vista Plus Room, and it attaches right to the side of most campers and trailers to create a large screened-in porch right when you exit your camper!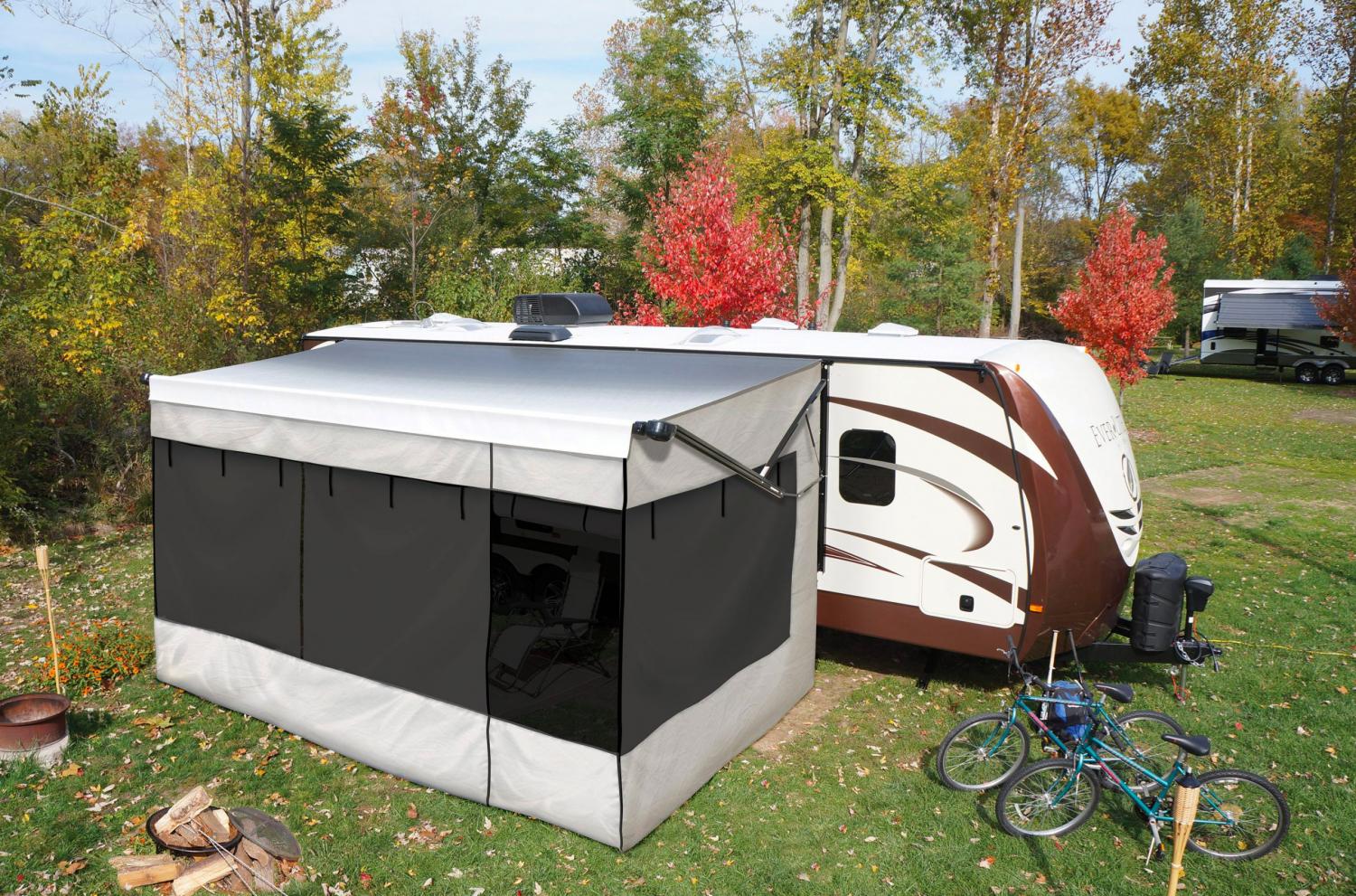 Get this one here
The attachable RV screened-in porch comes in 6 different sizes to accommodate practically any size camper or RV. Sizes range from a smaller 11 foot screened-in attachment, to an extra large 21 foot version for bigger campers and RVs.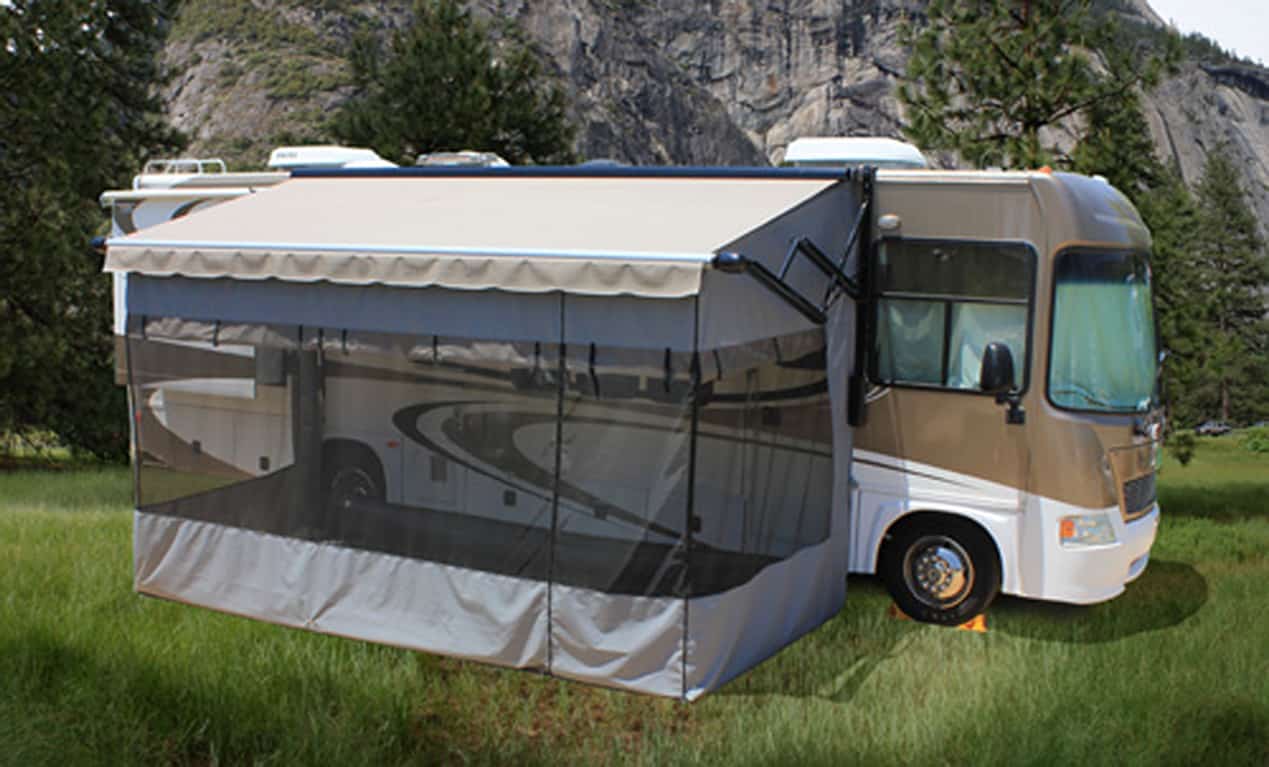 Source
The best part is that the giant screened-in porch for your RV folds down to fit into a carrying bag that you can easily haul and store away when not in use. The smallest version of the porch weighs just 25 lbs, whereas the largest version weighs 50 lbs.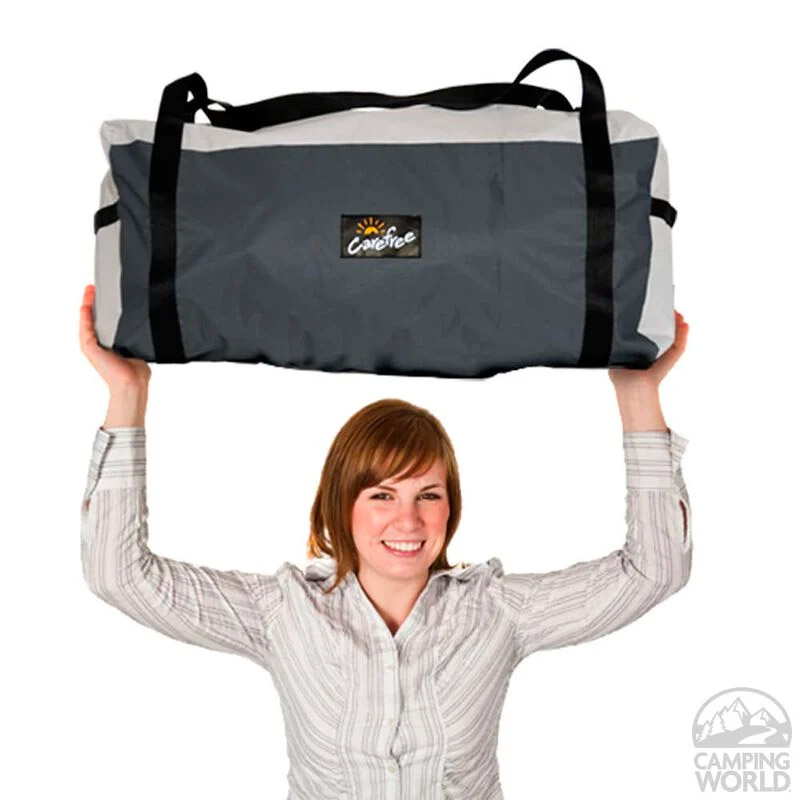 The screened-in porch camper attachment is not just an awning like you've probably seen a thousand times before, as this version has full walls that come down with screened windows that let you still enjoy the views while keeping out bad weather and all pesky bugs and mosquitoes.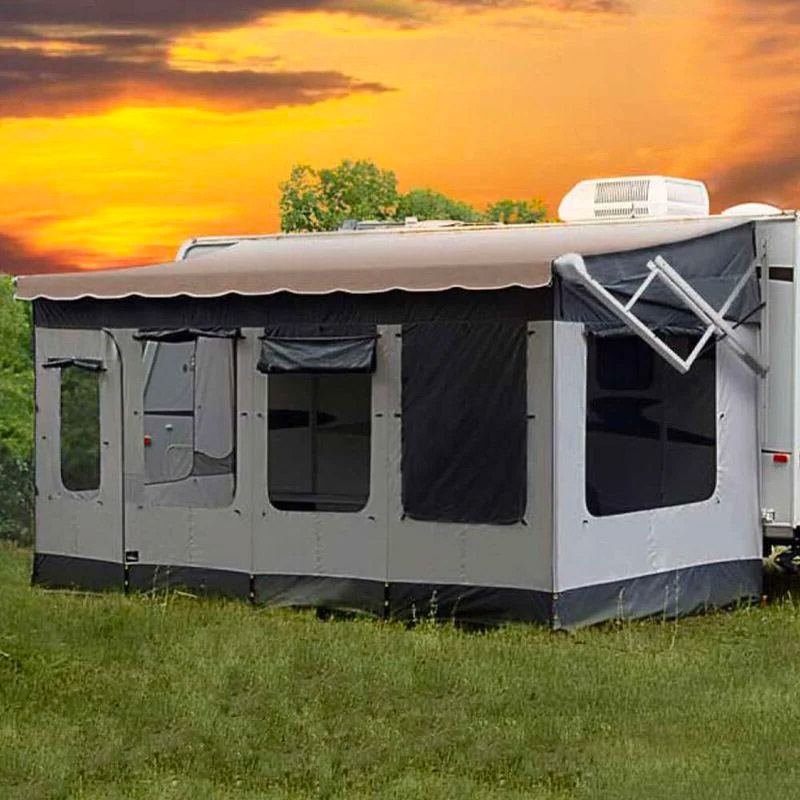 Get this version here
The windows on the RV porch even have blind/covers that come down over the windows to fully protect from rain and wind, and to even add privacy on the inside at night.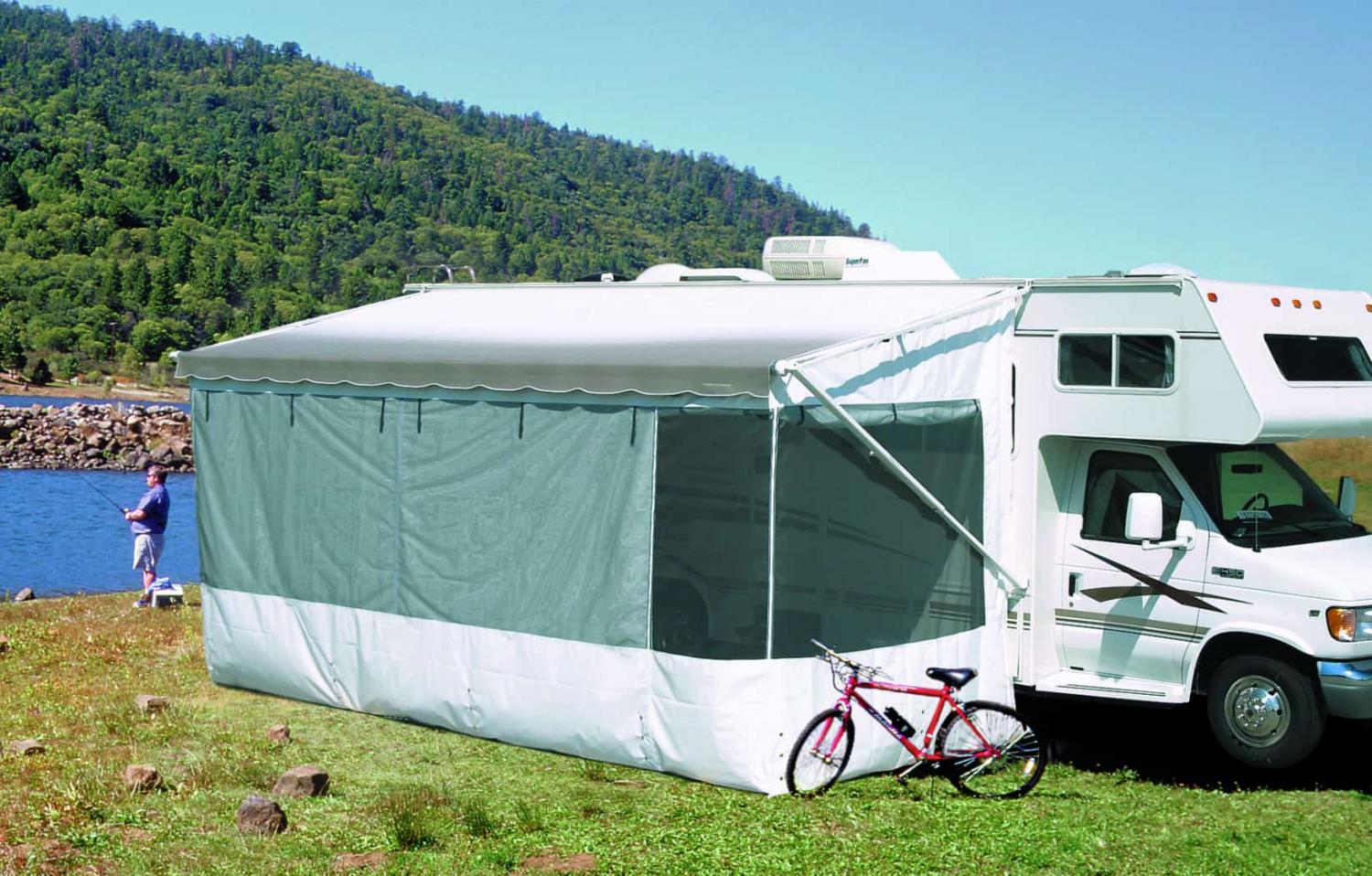 Get this one here
After the initial fitment of the screened-in camper porch, it'll take less than 15 minutes to fully set it up!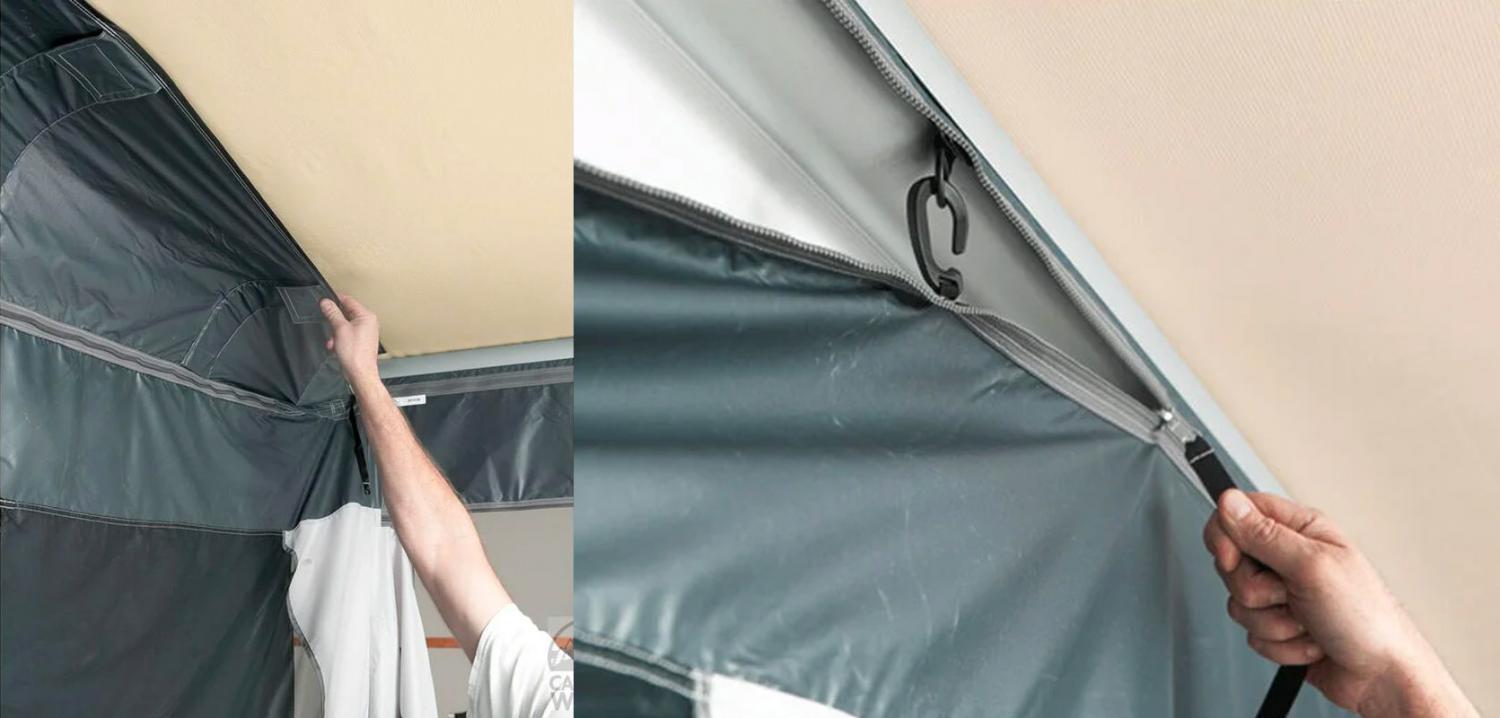 The RV screen porch even comes with flooring so bugs won't even be able to get in through the grass or ground!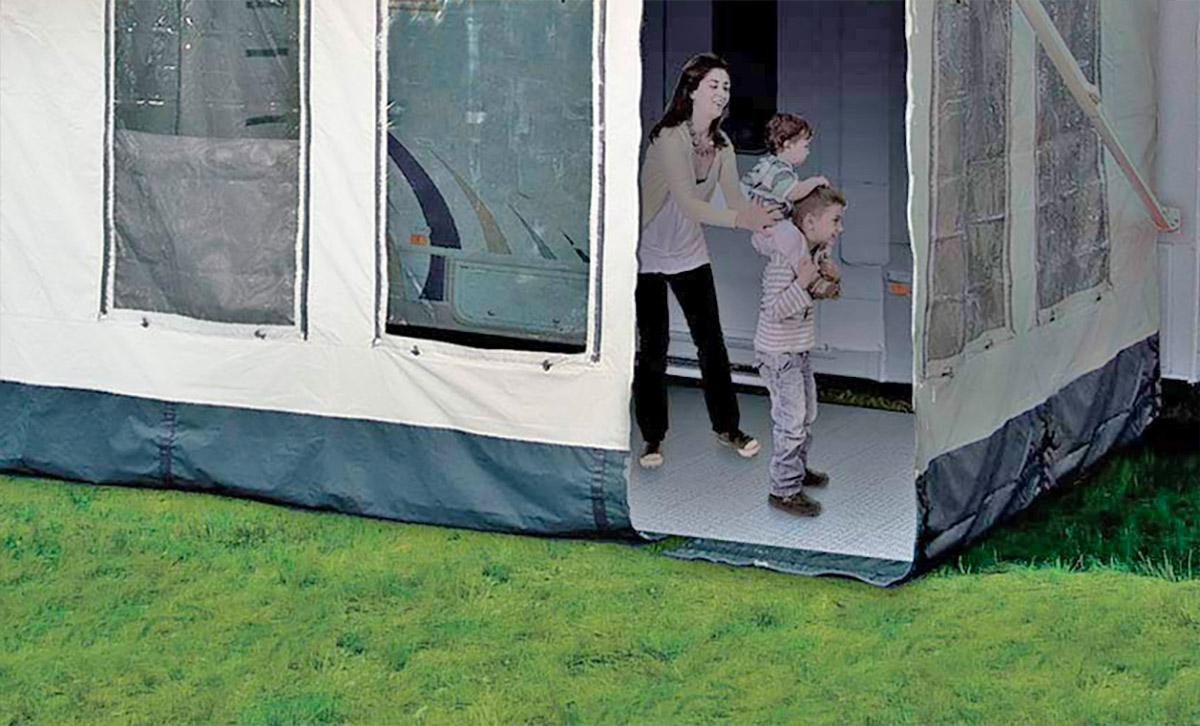 The unique RV porch will add a ton more square footage to your living space while camping!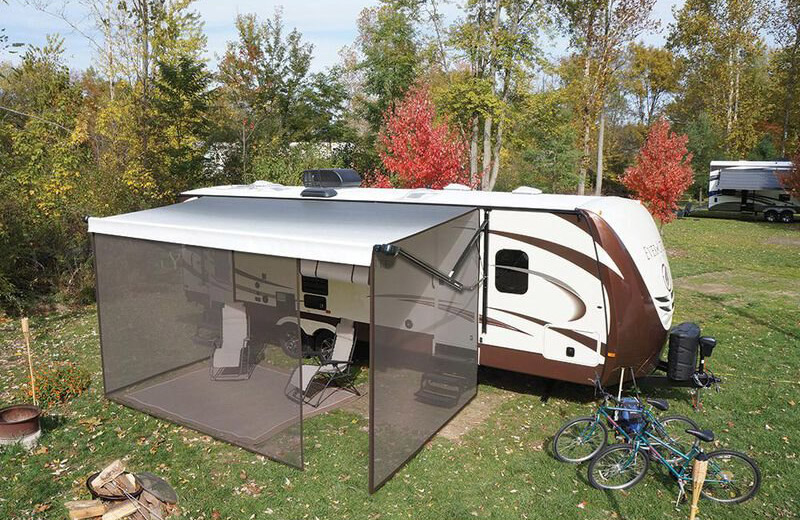 Get this one here
One thing to note is that the RV screened porch attachment must connect to an existing awning on your RV or camper as it does not come with one.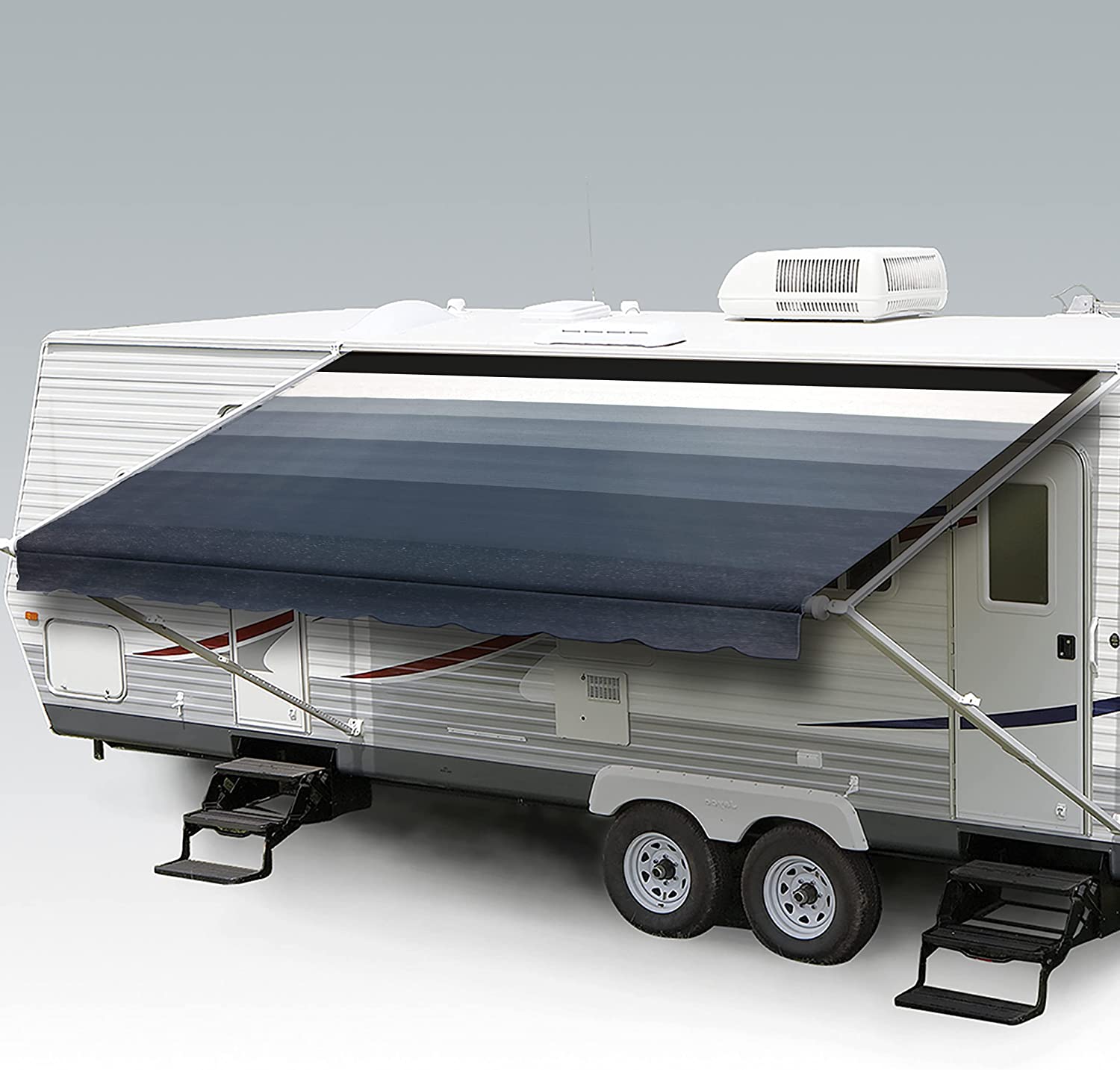 The RV screen porch attachment comes with stakes to properly secure it to the ground!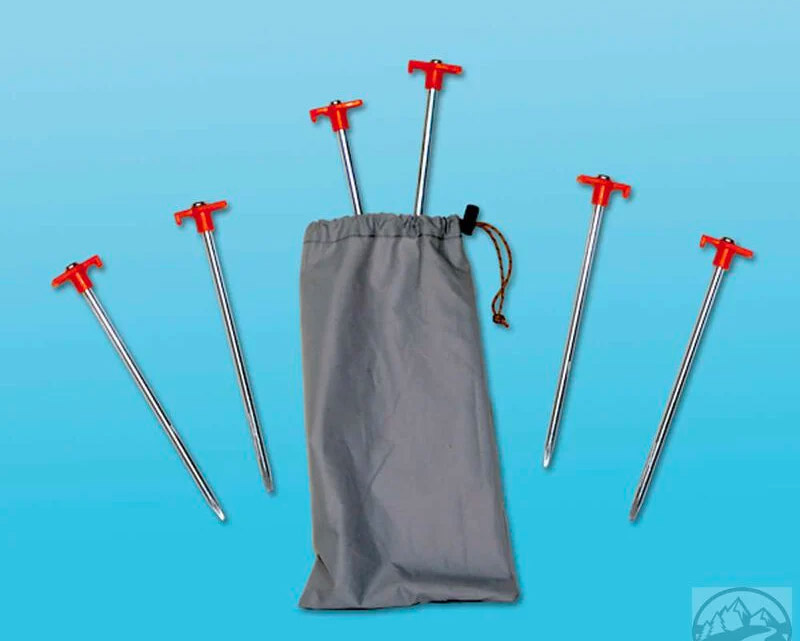 The RV screen porch attachment will fit awnings that have an awning rail to ground measurement that's between 86-138 inches tall!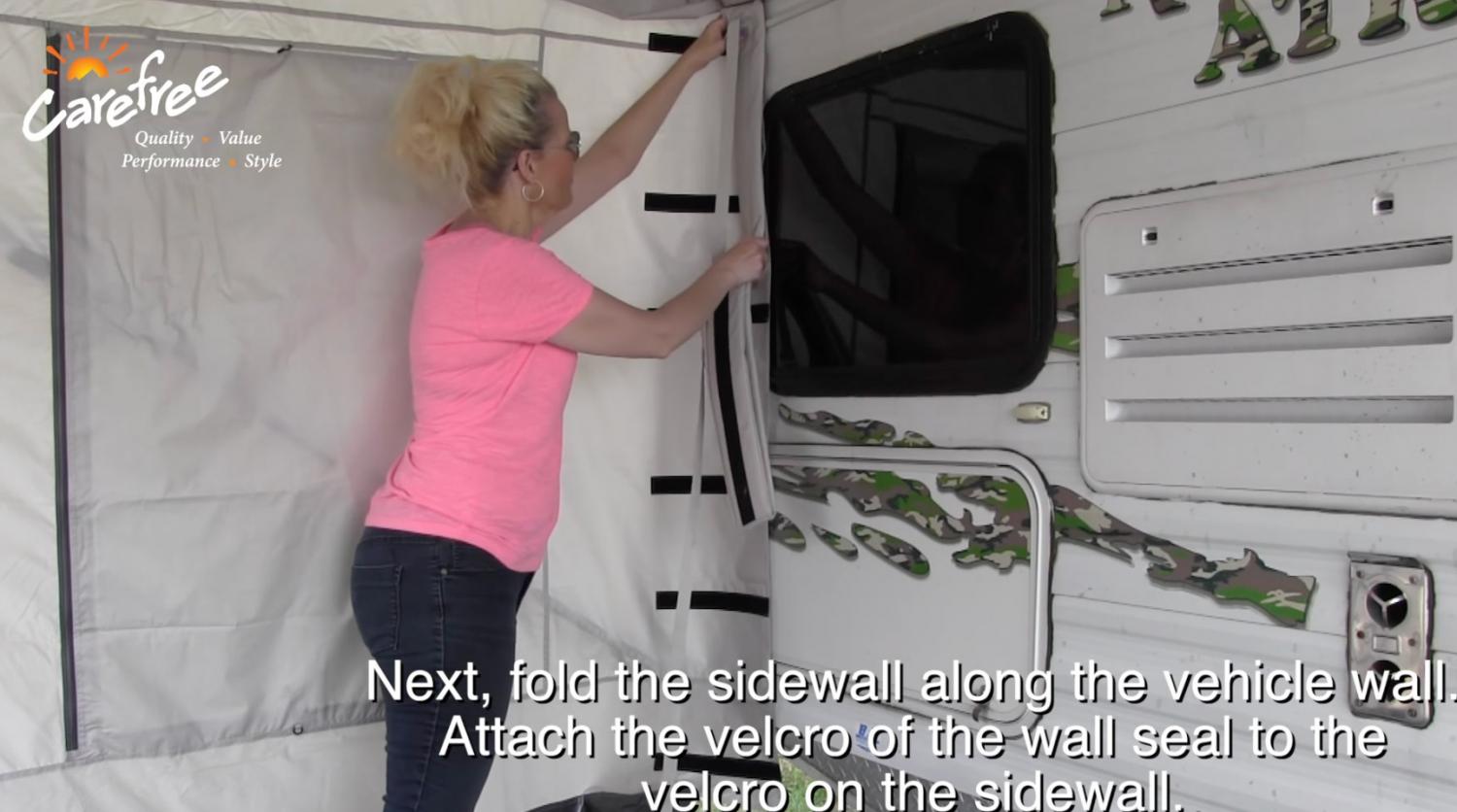 The unique camper porch room attachment will fit onto any traditional manual awning and even 12V electrical vertical arm awnings!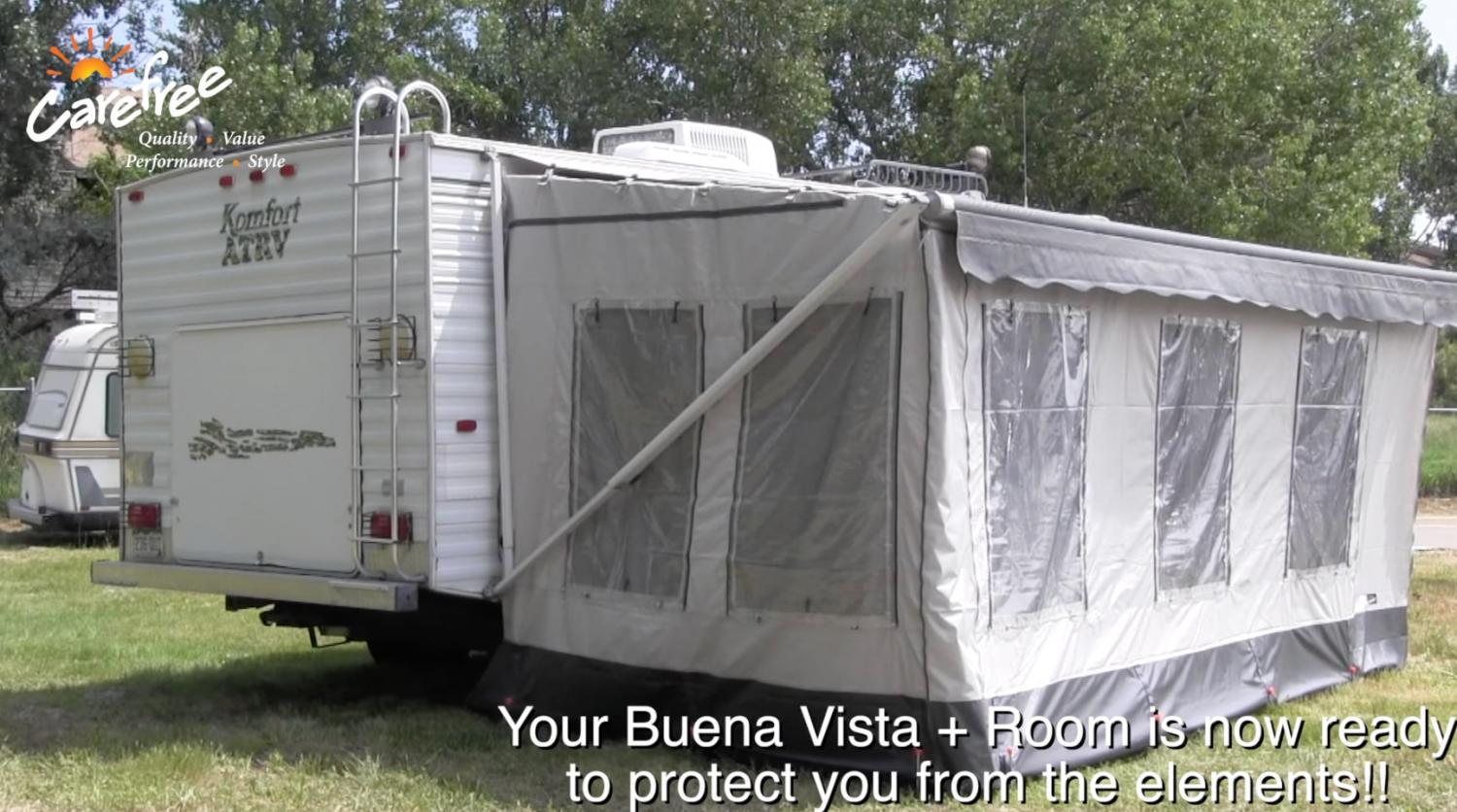 You can snag the Carefree screen porch RV attachment for a cost anywhere between $800-$1000 depending on which size room you need!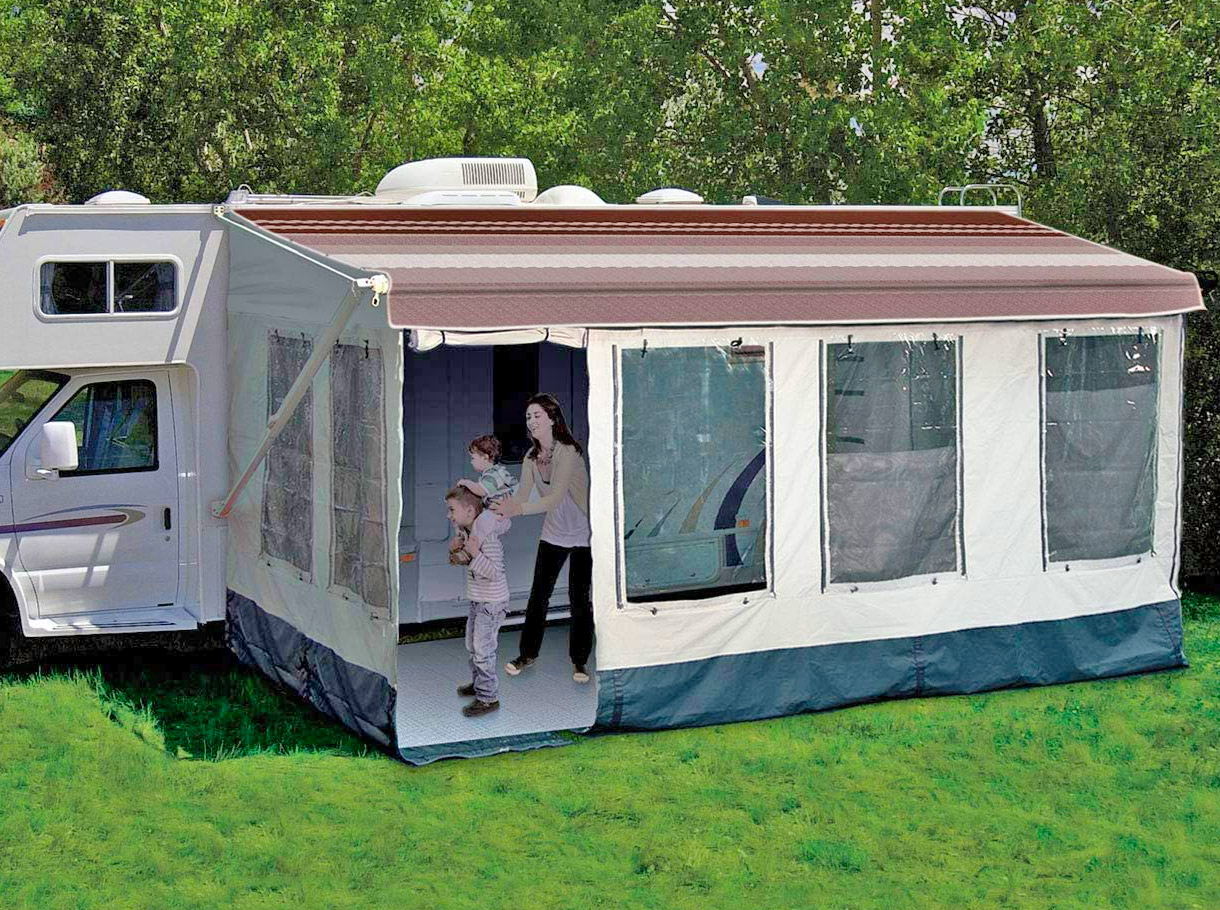 There's another camper awning room attachment that's inflatable and it looks even more incredible!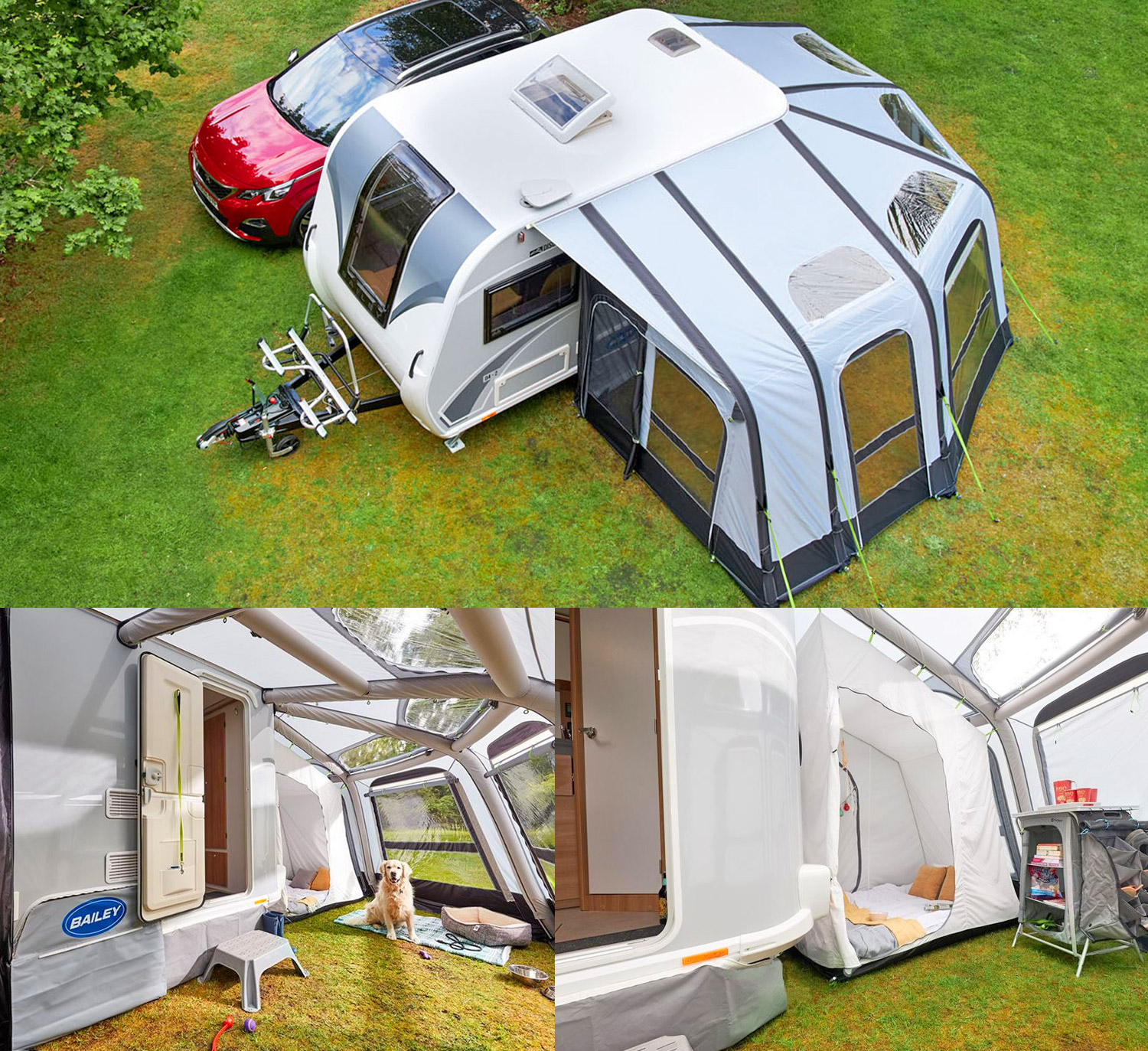 Get this version here
This other camper awning room attachment is more of a concept, but it still looks pretty cool! It's called the De Markies Trailer!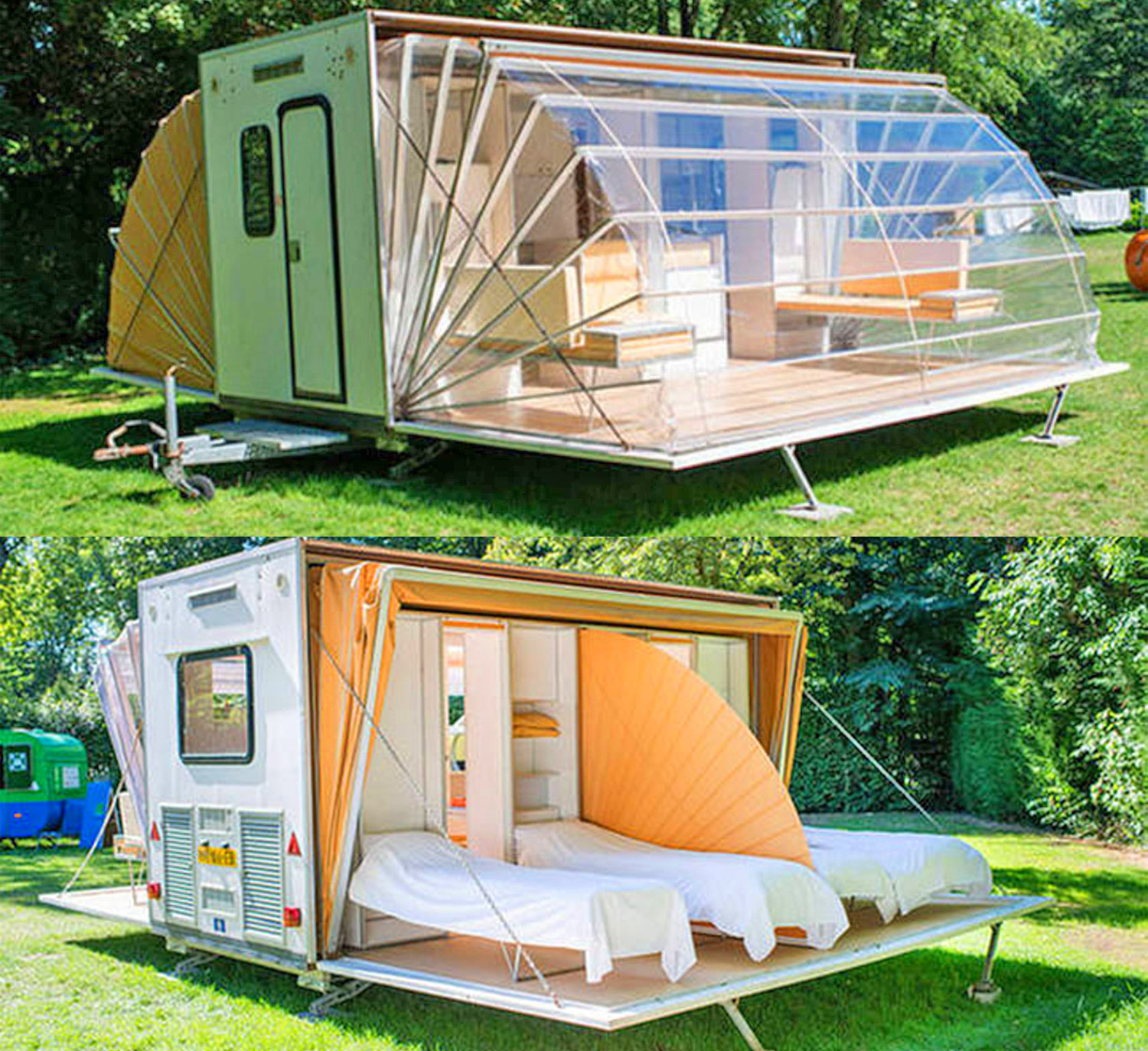 Check out the screened-in porch RV attachment in action via the video below! (Plus installation instructions)
Subscribe To Our YouTube Channel