Incredible Folding Camping Trailer Expands To Triple Its Size With Fold-Out Awnings
By Ryan on 07/06/2021 1:04 PM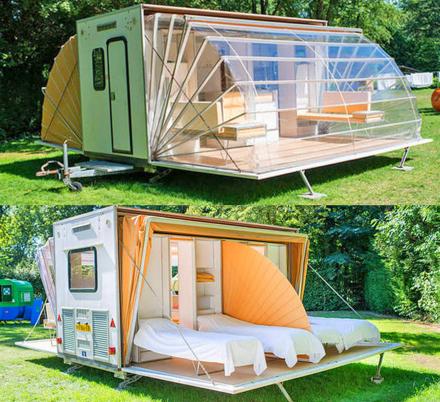 There's really nothing we love more than a good awning, such is the case with the inflatable camper awning, or the log cabin tent with an awning that we featured a while back. This unique camper we came across caught our eye, as it uses 2 adjustable awnings that come out from each size to triple the size of the space inside. It's called the De Markies Trailer, which translates to "The Awning", and was designed and created by Dutch inventor Eduard Bohtlingk.
If you were to see the De Markies camper while on the road being pulled behind a truck, it would look just like an normal camper or trailer you might see, but once it gets to its destination is when the magic really happens. Two vinyl awnings pull down from the top of each side to create incredible transparent walls on the camper, which make the trailers footprint triple in size.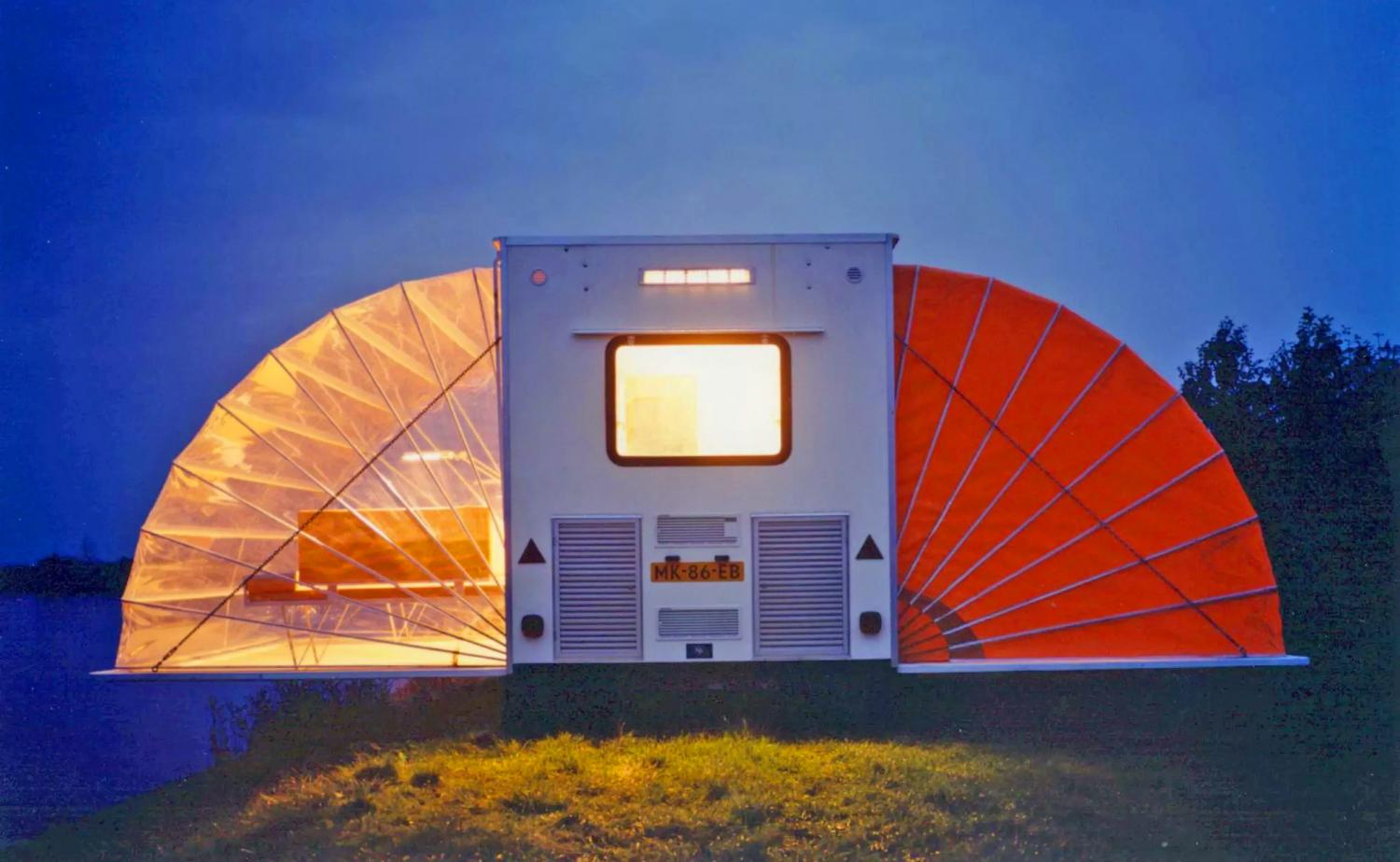 From what we can tell by the pictures you can either pull down the expanded flooring without using the awnings to have an open side to the camper during the day. This way you can walk in and out of the camper without doors (or even walls for that matter). But once the bugs come out or you're ready to stay inside, you can pull down the vinyl awnings to close the camper up to the outside world. A second layered awning also works as a shade/curtain when you'd like some privacy when going to sleep or changing.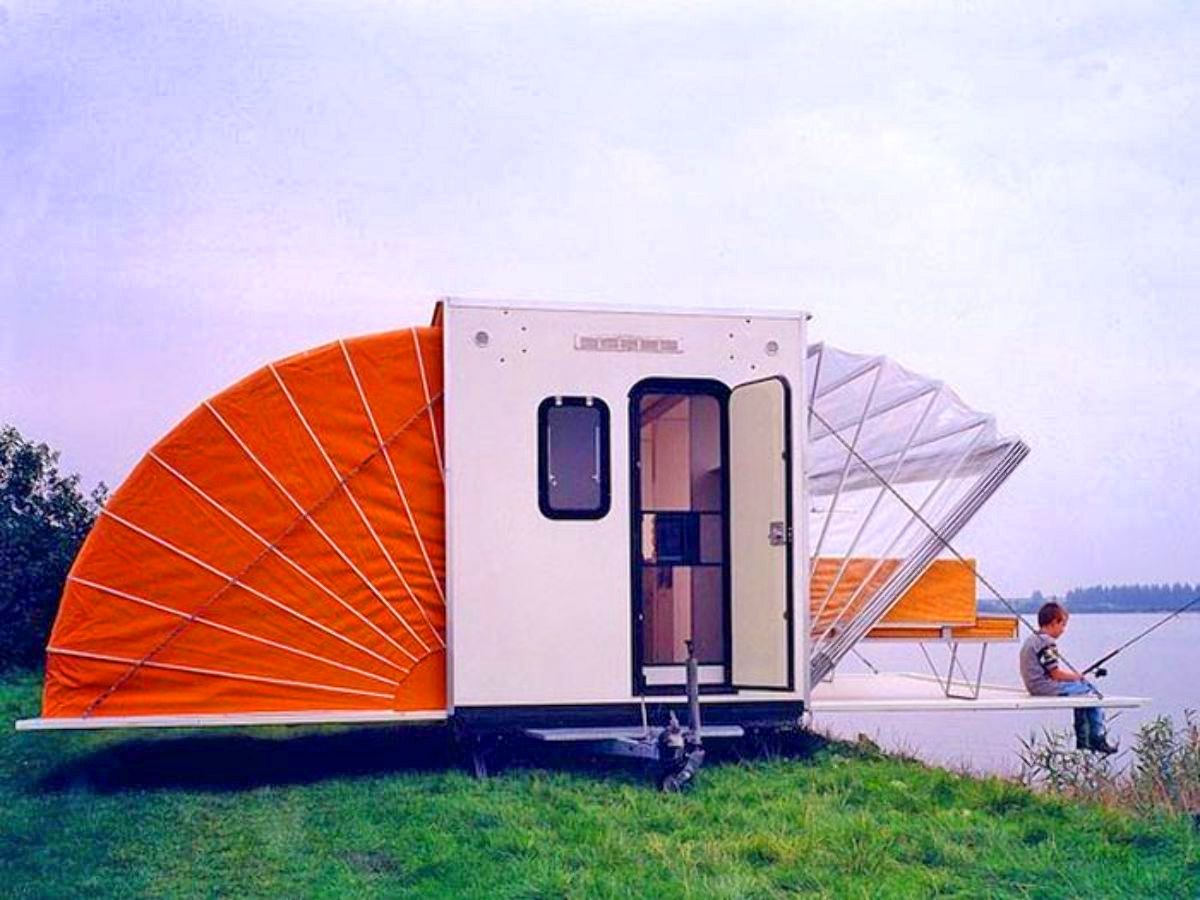 The interior of the expanding camper is set up in a way that features a living area or lounge area where you can relax, read a book, or take in the views on one side of the trailer, and on the opposite side is the bedrooms where it sleeps up to 3-4 people. In the center of the trailer under the main frame of the camper is a kitchenette area, a four-person dinette table, along with plenty of cabinets for storage.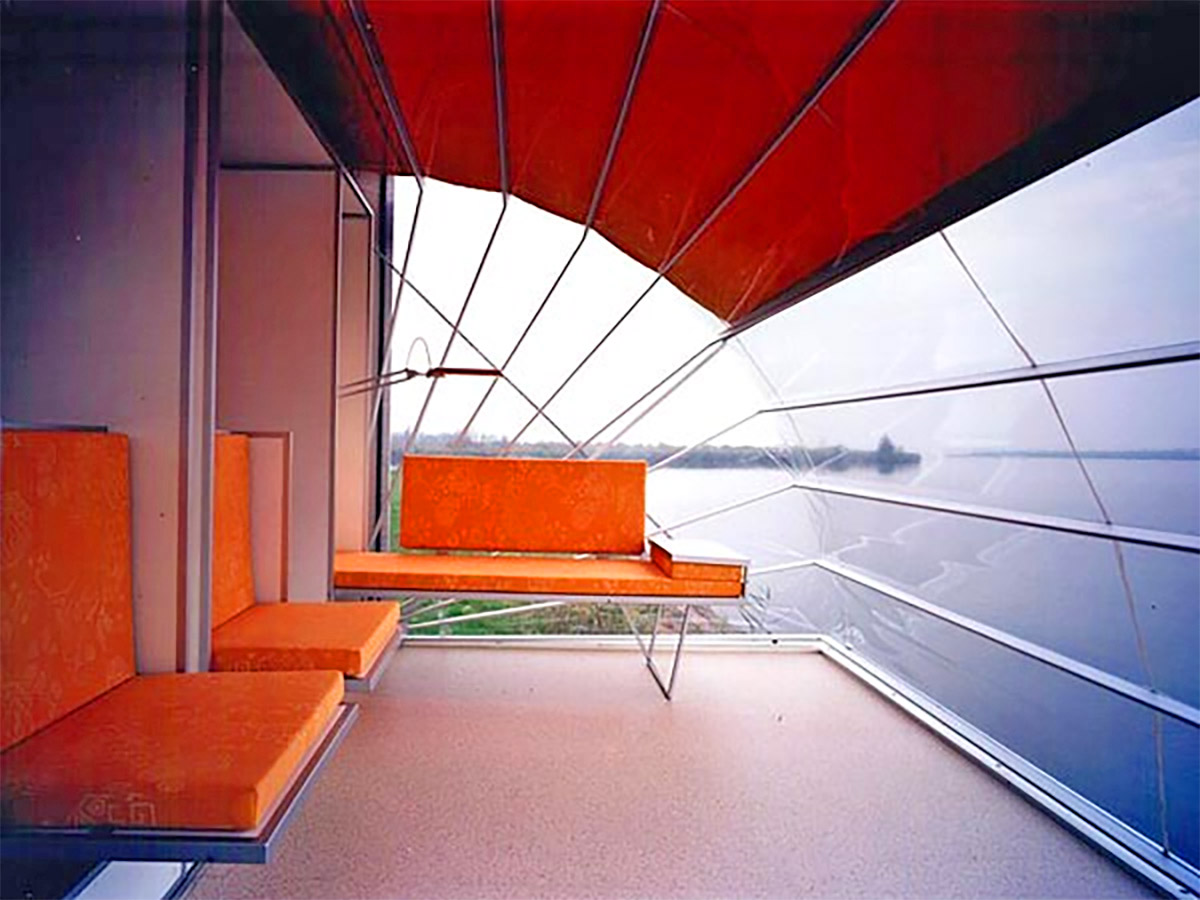 Check out the De Markies expandable awning camper in action via the video below.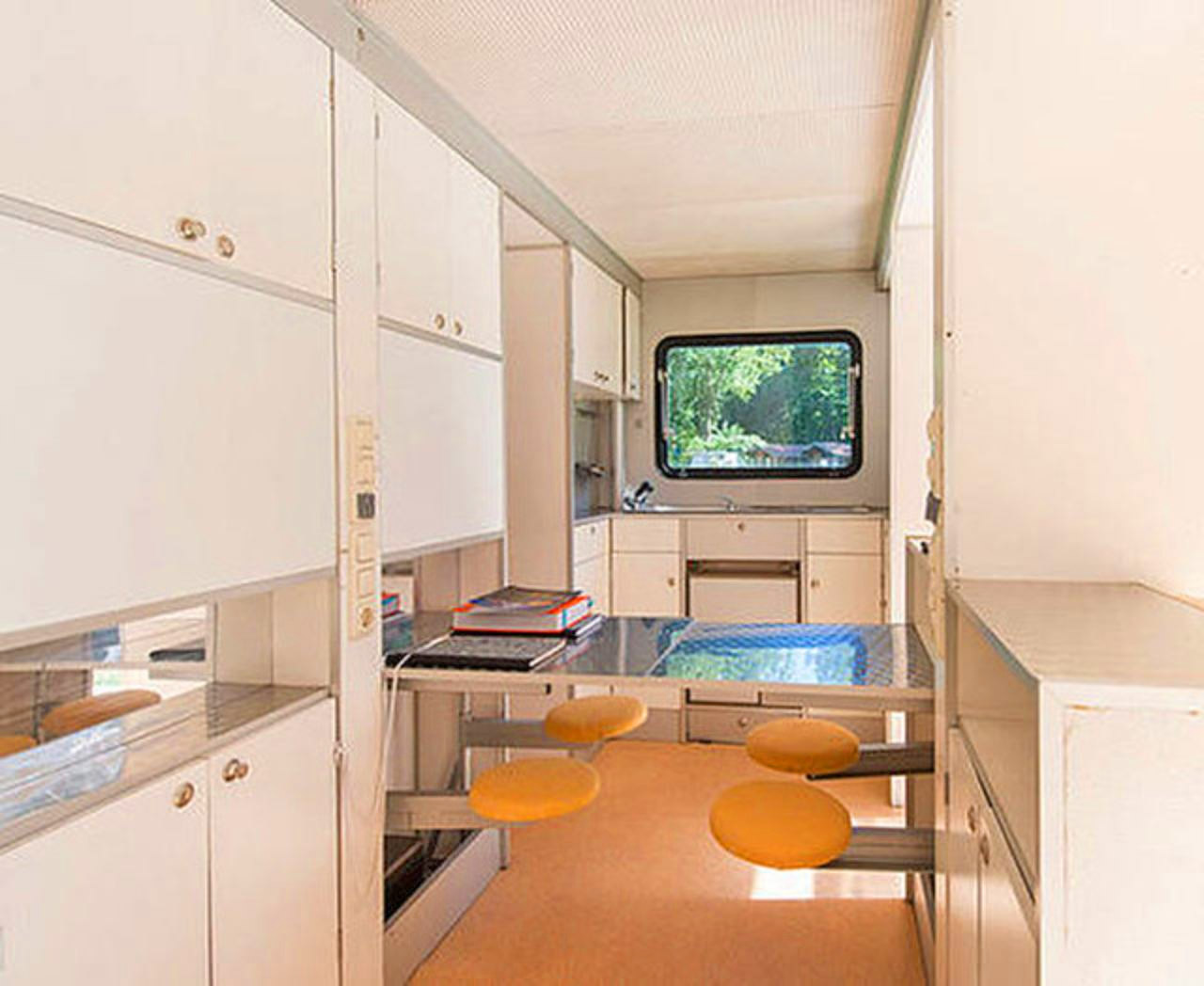 Unfortunatly it seems like the expanding awning trailer is just a concept for now, as it was designed by Bohtlingk back in 1985. It was actually an entry in the "Temporary Living" competition and was conceived as a mobile home for life on the road.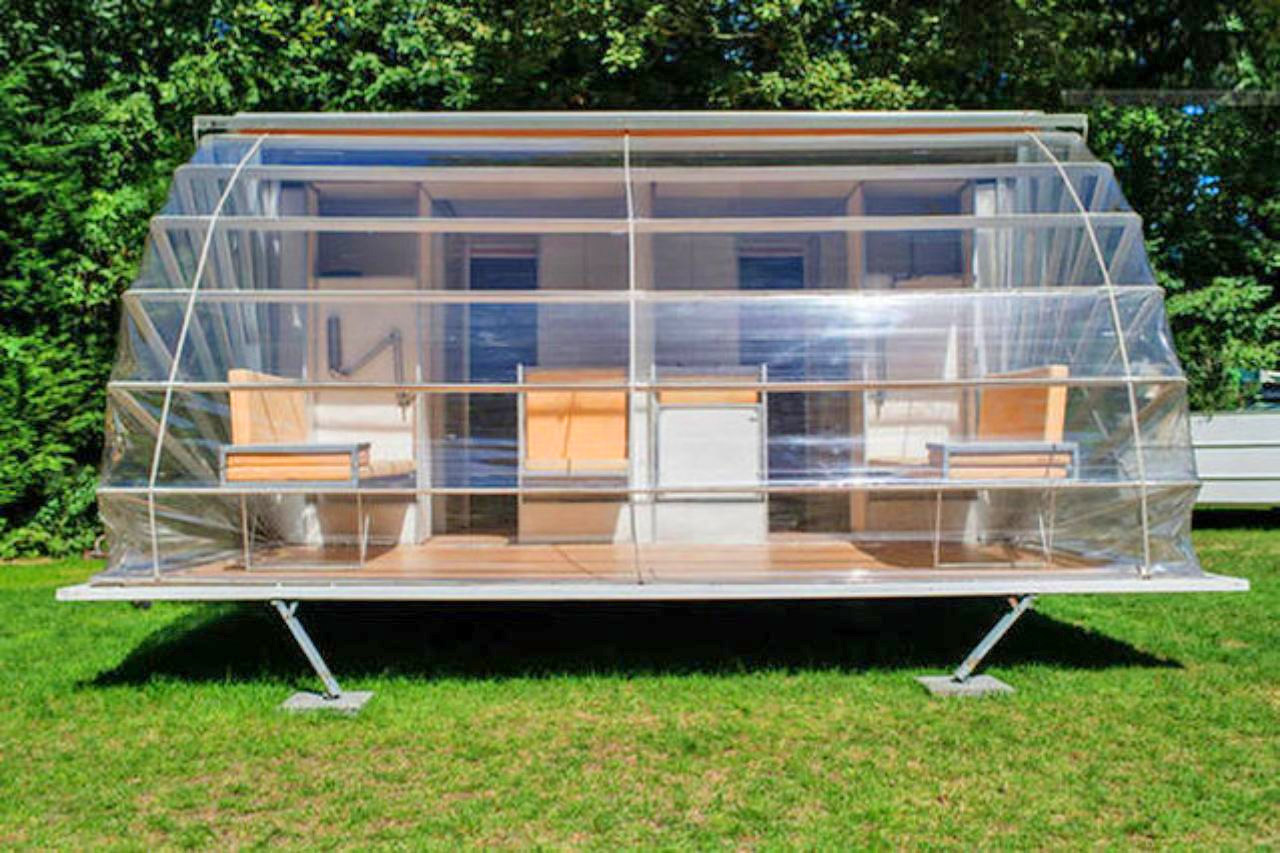 The "De Markies" expanding camper was awarded the Public Prize at the Rotterdam Design Prize 1996.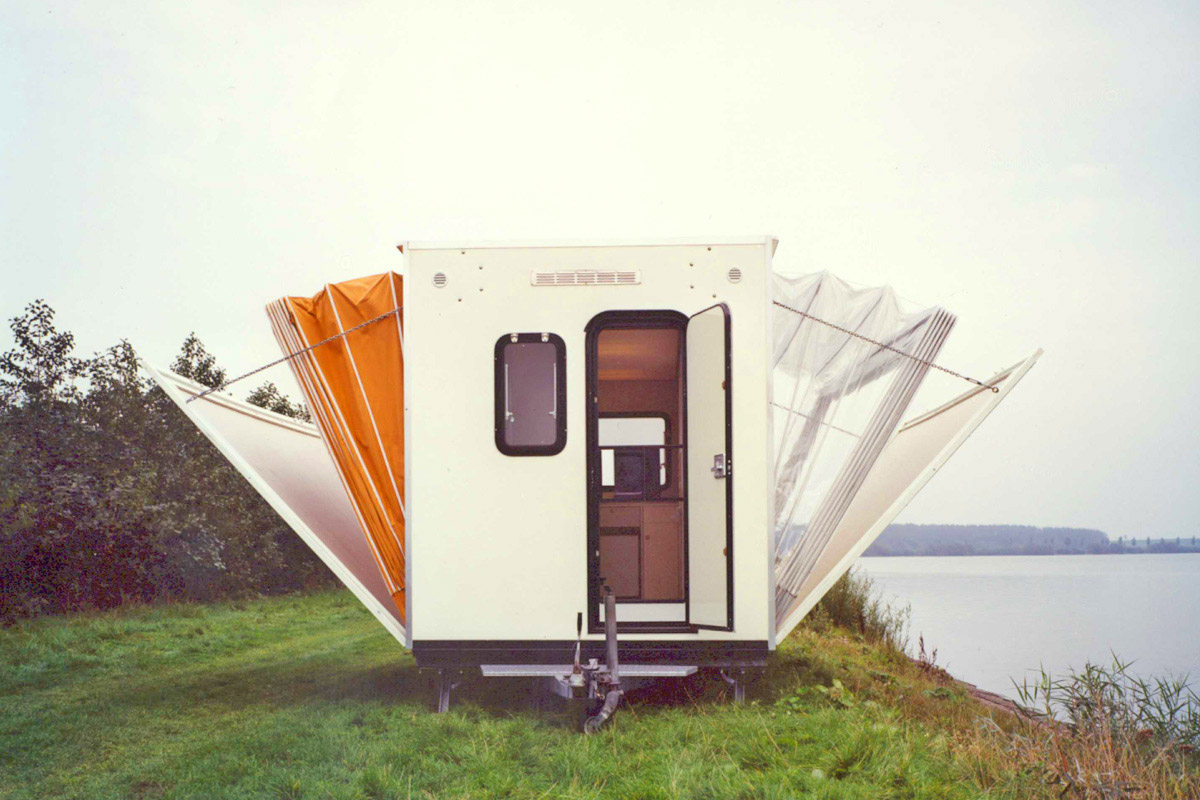 The unique fold-out camper measures 14.7 feet long x 6.5 feet wide when folded-up, and then triples it's size once the fold-out camper sides are expanded with the awnings.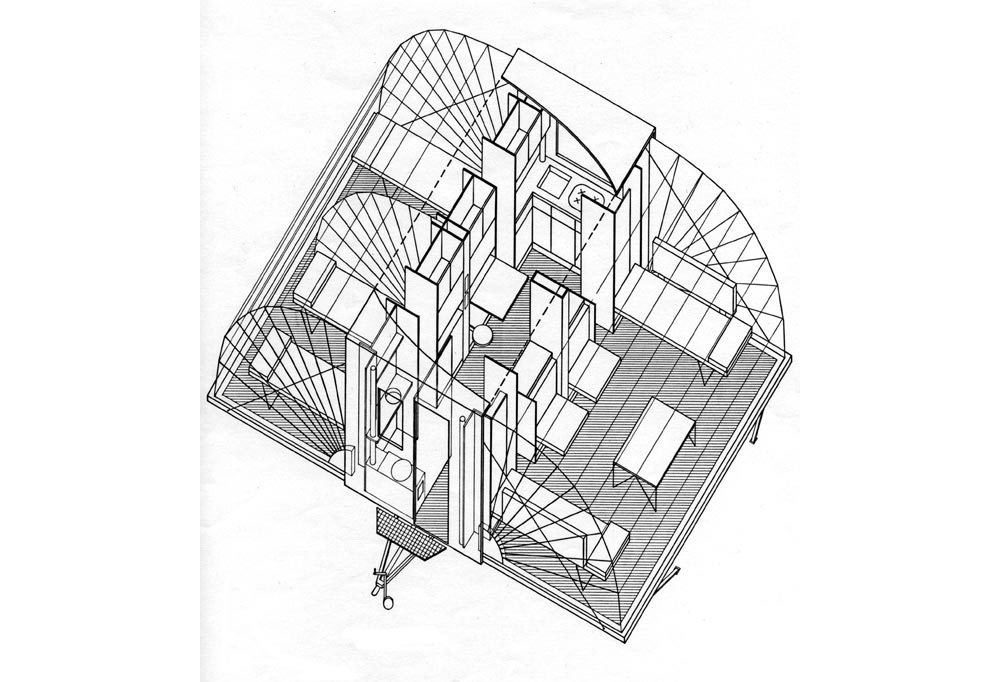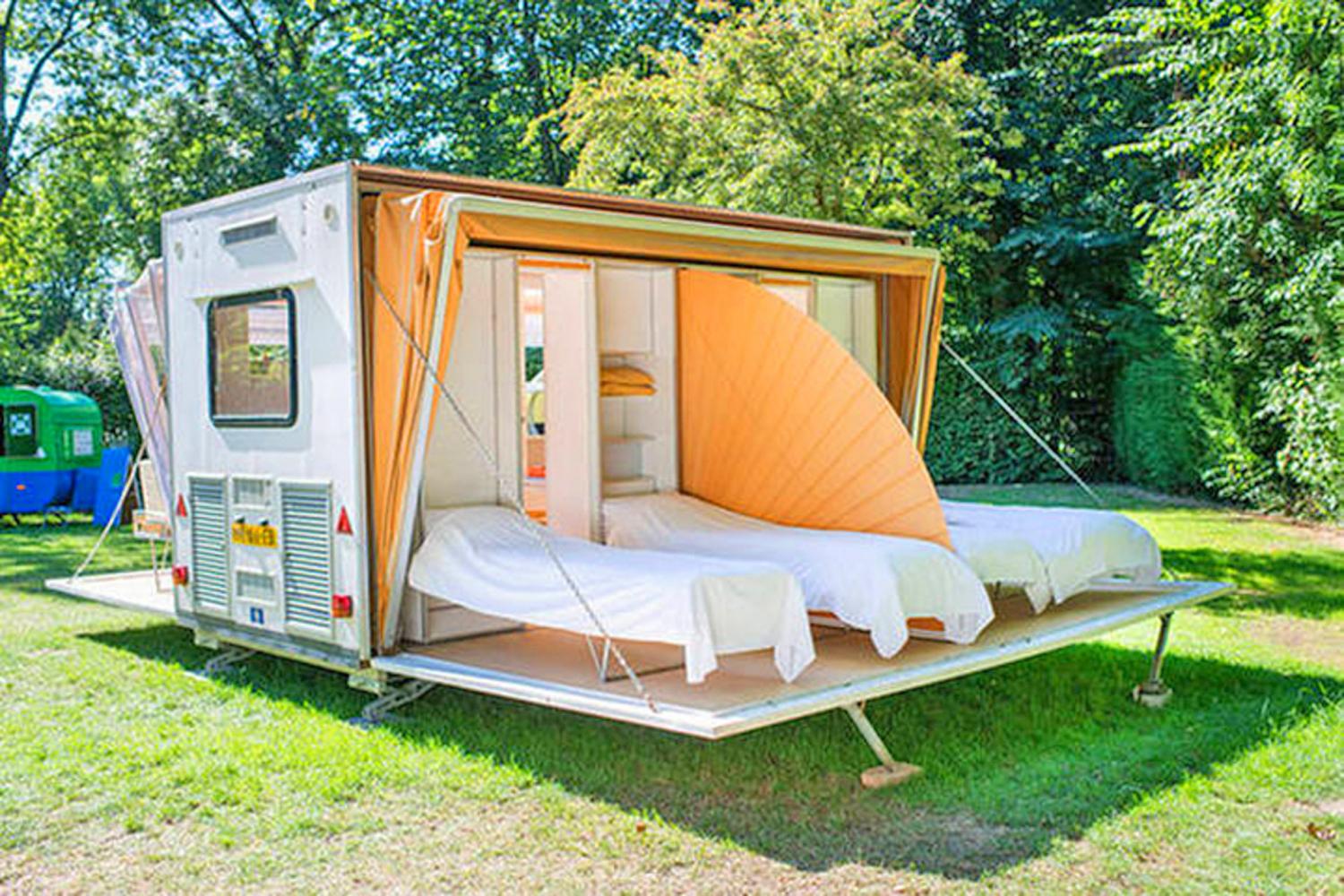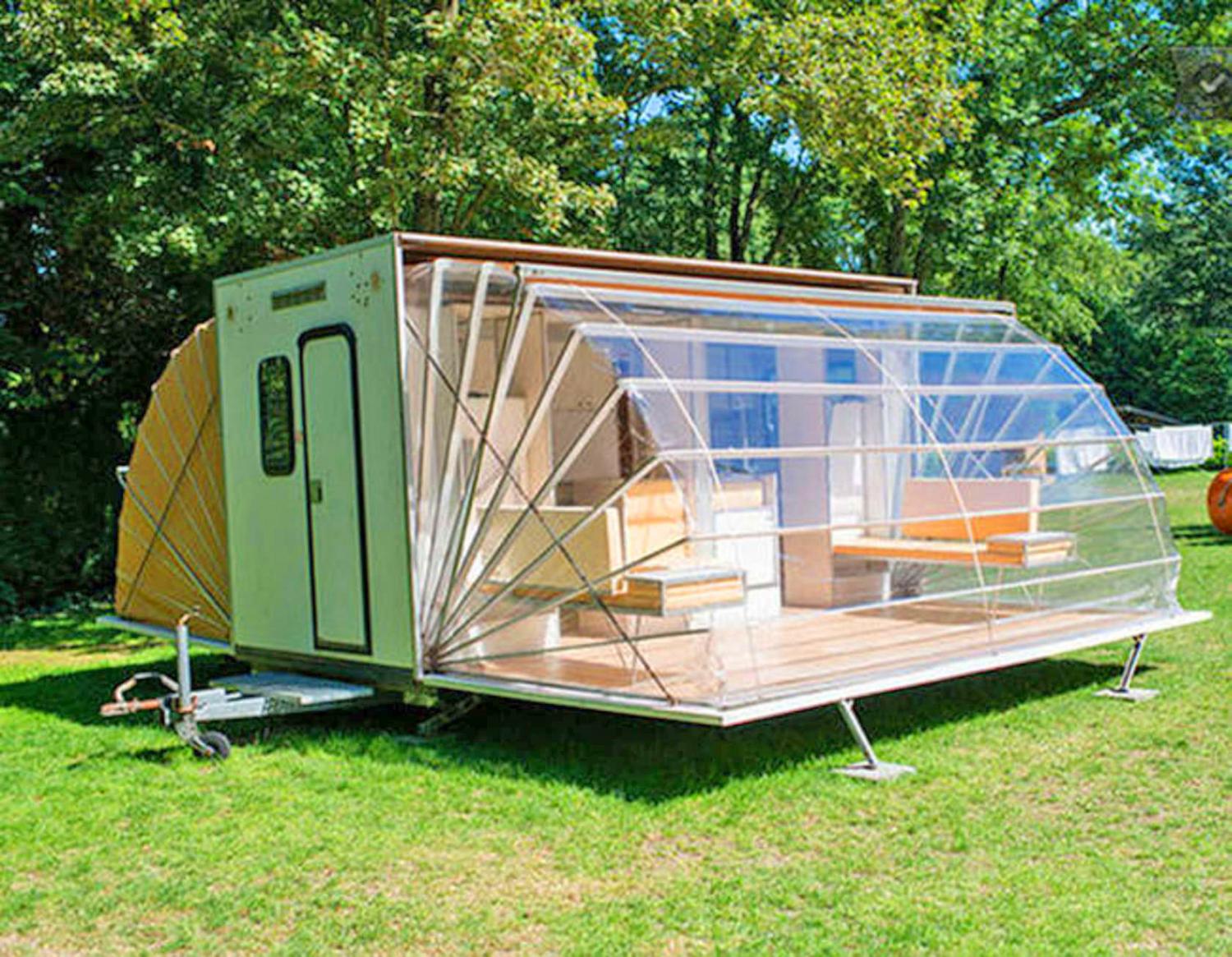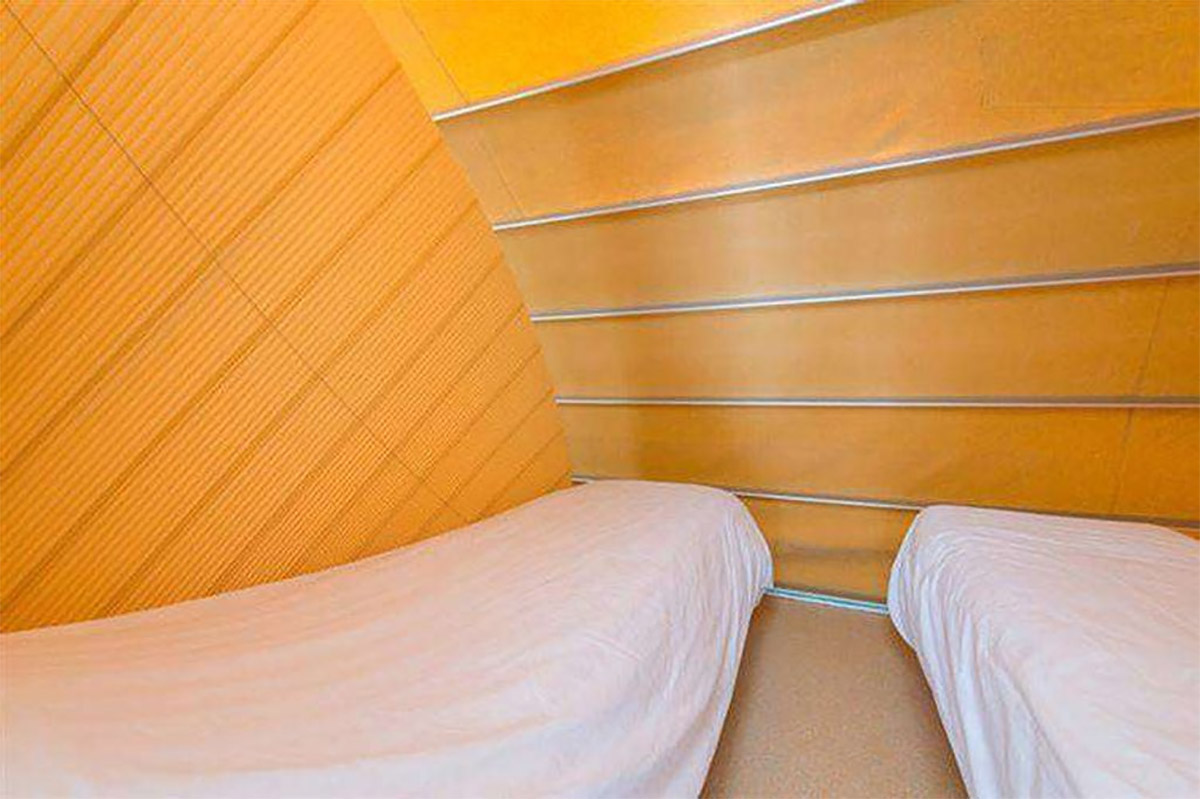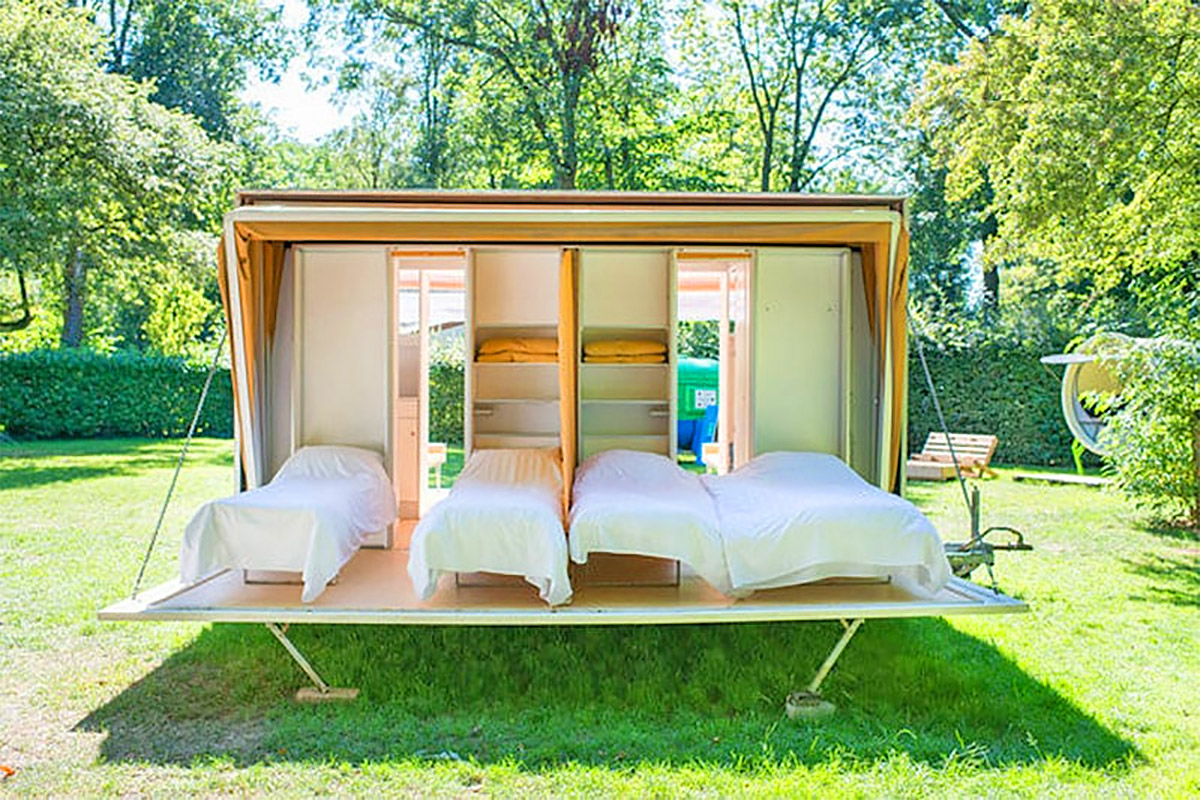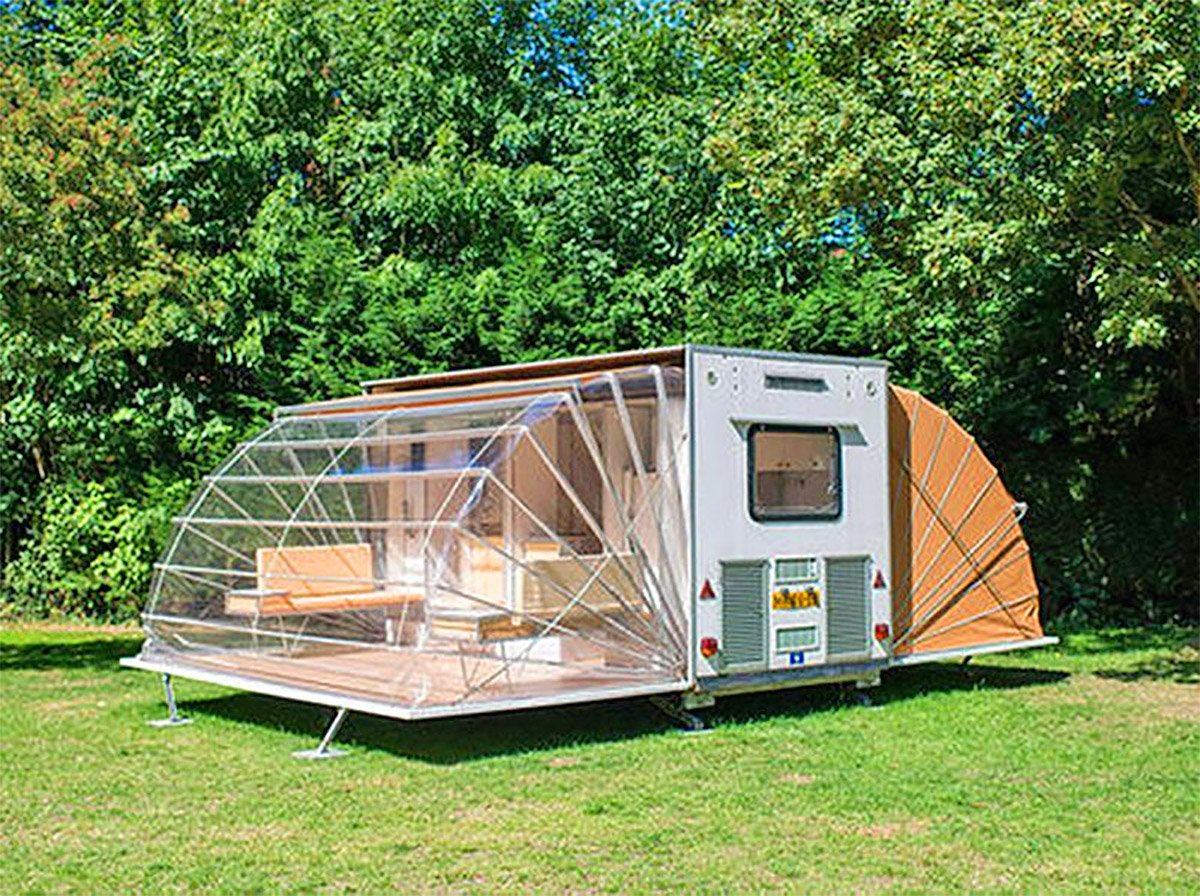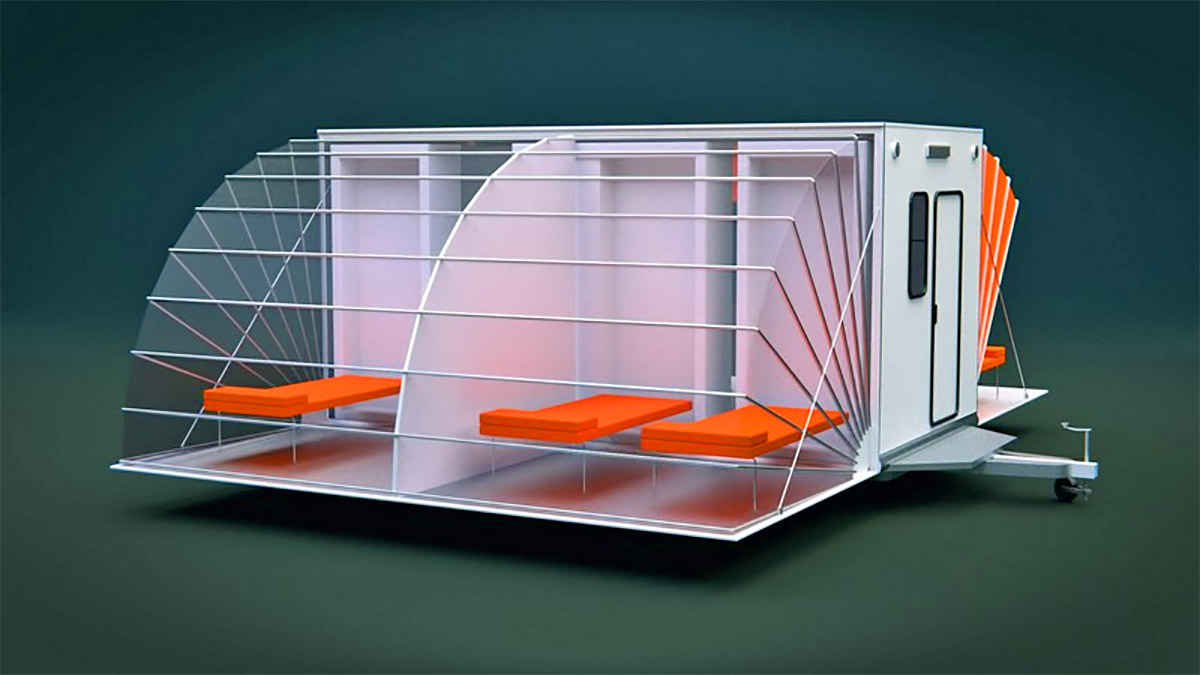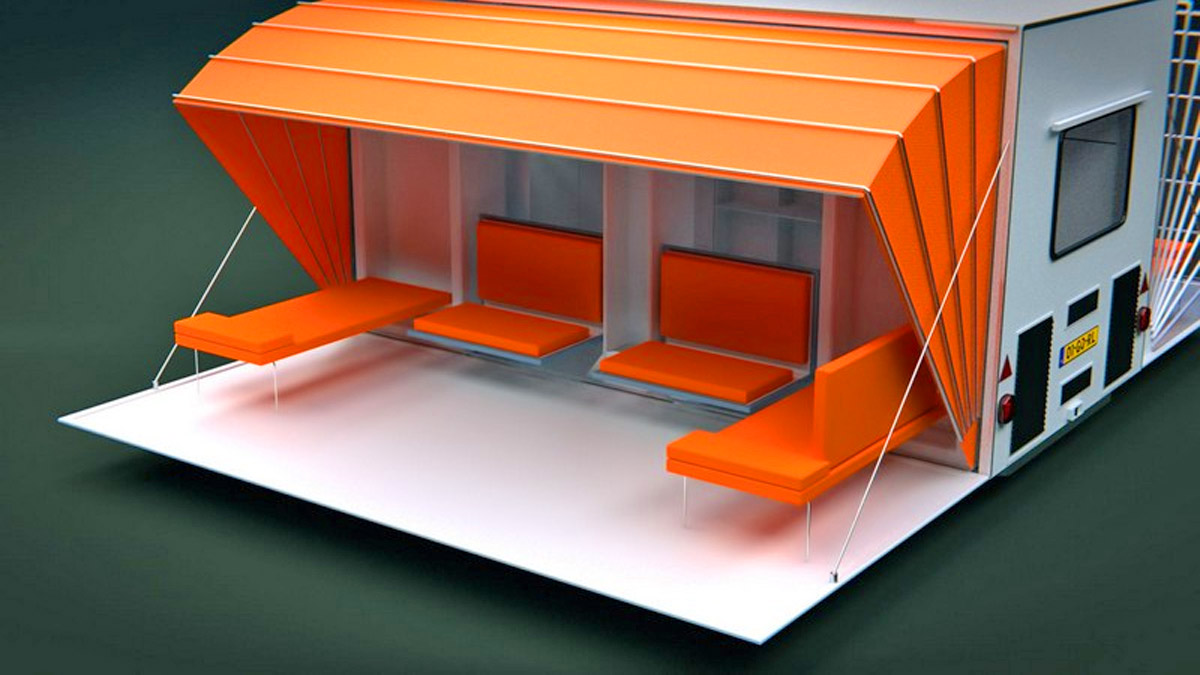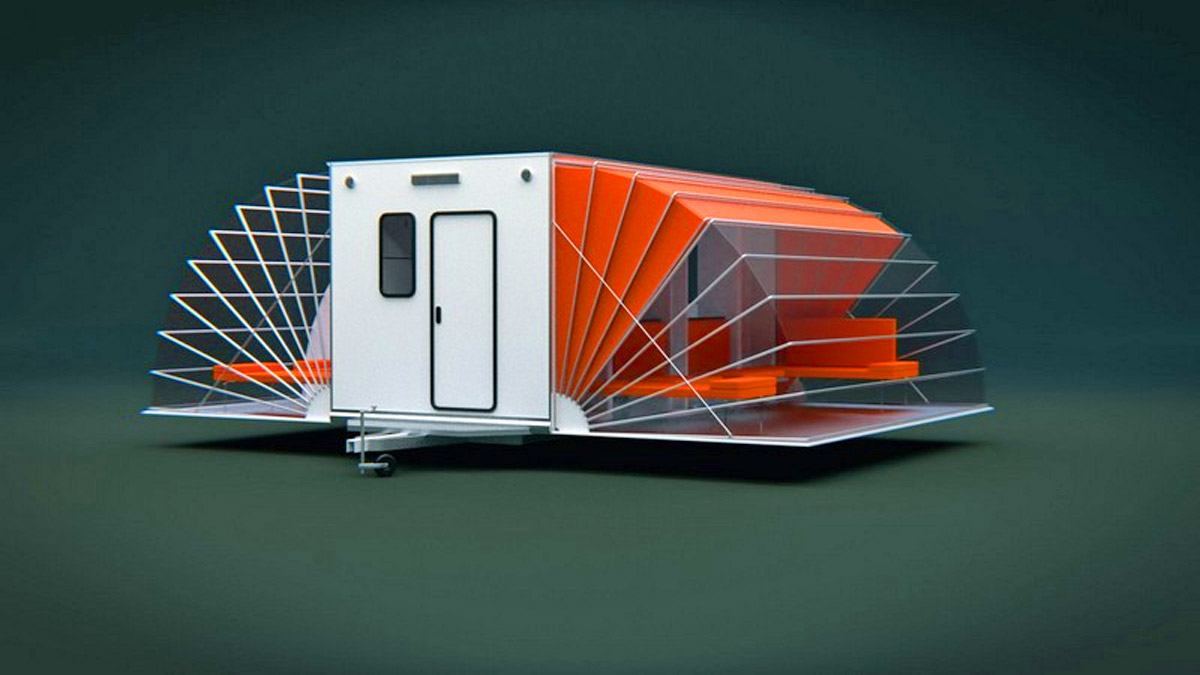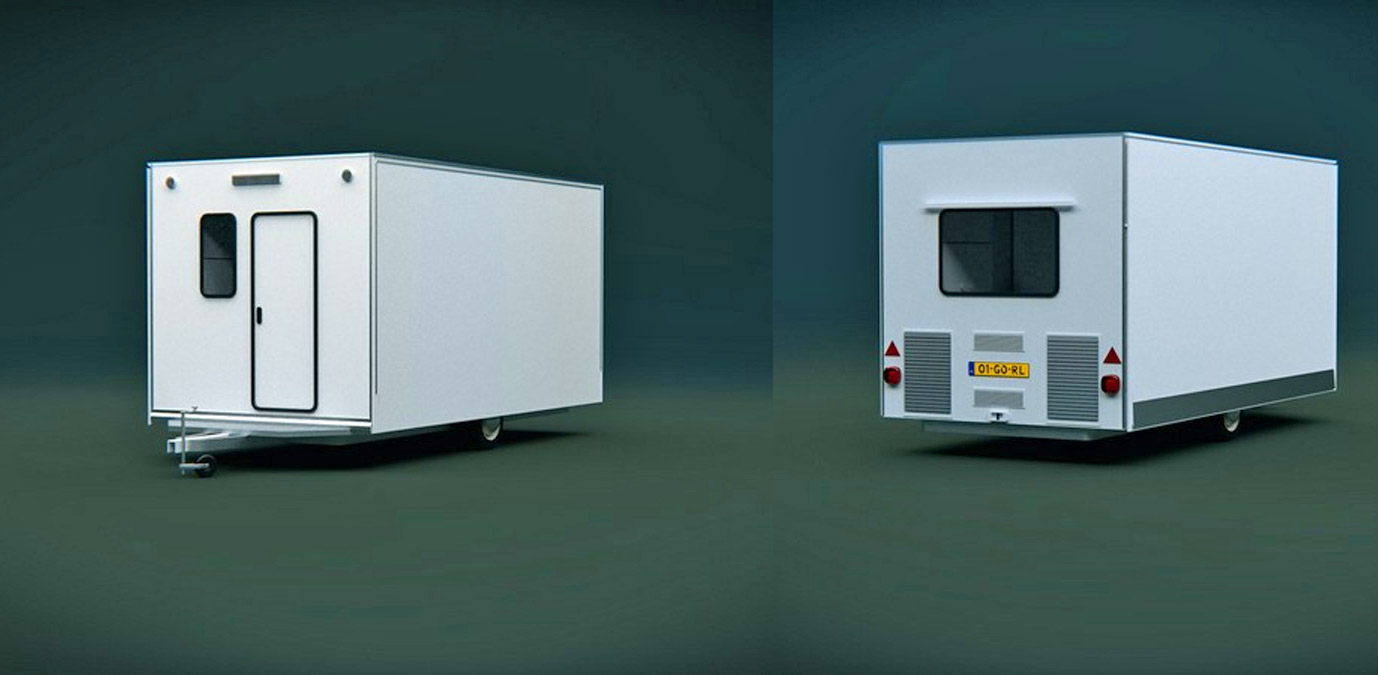 Subscribe To Our YouTube Channel