These Giant Full Face Sunglasses Hide Your Face and Act as a Face Shield As Well
By Ryan on 09/14/2021 9:24 AM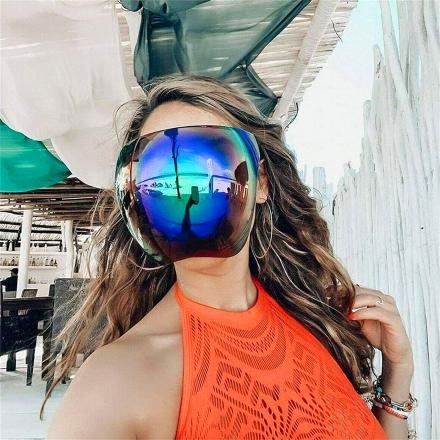 These are trying times. On the right and on the left people are lunging against the chains of mask mandates and stay-at-home orders, urging the opposite side to either rebel or comply. One thing that unites us is that we are all subject to the same two dangers; the threat of the coronavirus, and UV radiation, obviously. What if I told you it was possible to kill two birds with one stone? Well, it's now possible with these hilarious yet awesome full face sunglasses that double as a face cover!

Check out another version of the full face mirror sunglasses here
Now only will the unique giant full face sunglasses keep you shaded, but they'll also keep your full face covered for both privacy and COVID concerns! Not only that, but they're also made with a polarized face shield that's made from high-quality, UV-resistant, PC panels, and UV400 lenses. It protects your face, skin, and eyes not only from harmful rays of the sun, but from contaminated respiratory droplets as well.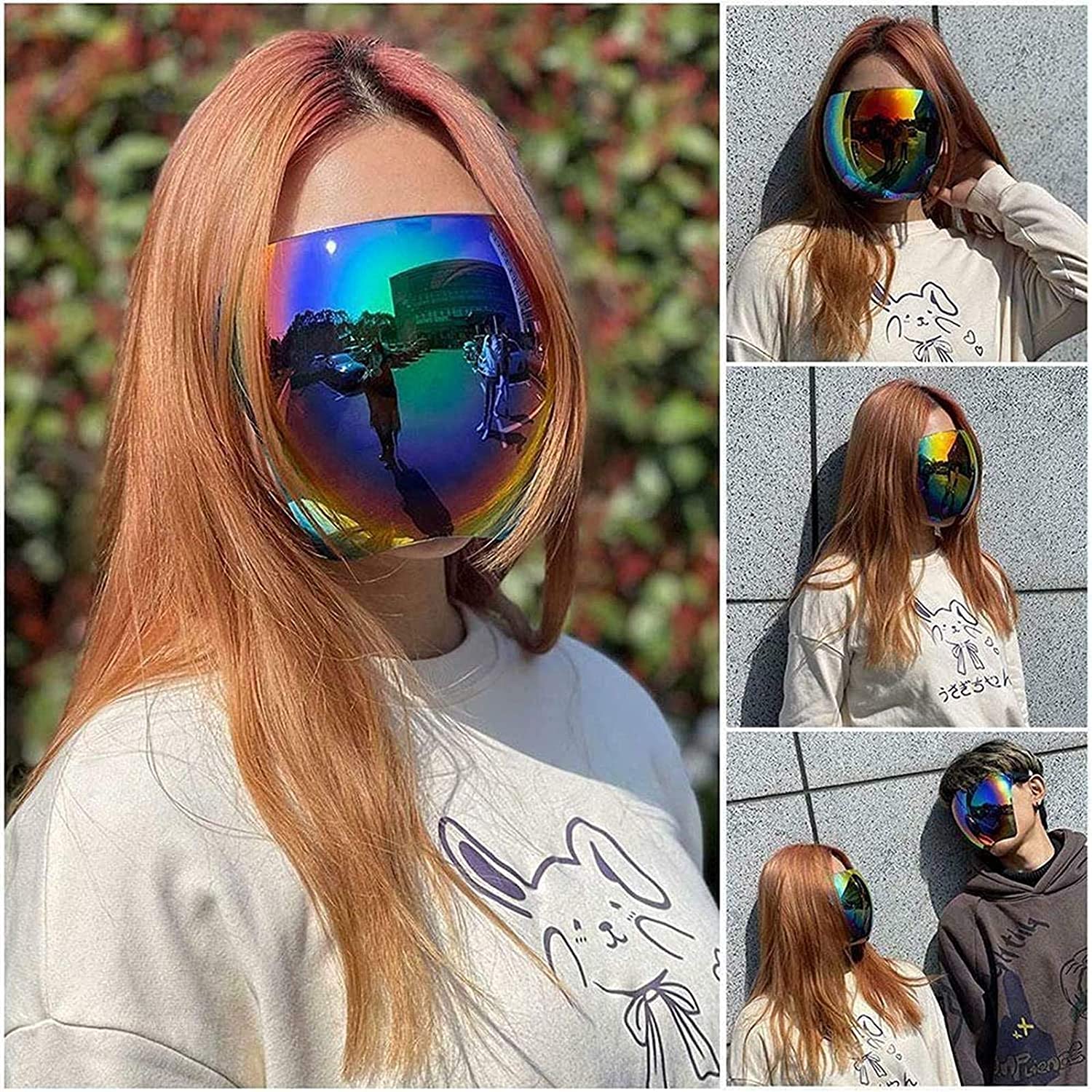 Coronavirus was a threat during the winter, but it has proven to be a different kind of monster during the summer. Wearing a mask outside can often be hot and stuffy, not to mention mask breath and the dreaded sweaty upper lip. Mask tan lines are not a trend. The solution? Protect your immune system, eyes, and skin at the family barbeque with vvovvug's polarized face shield!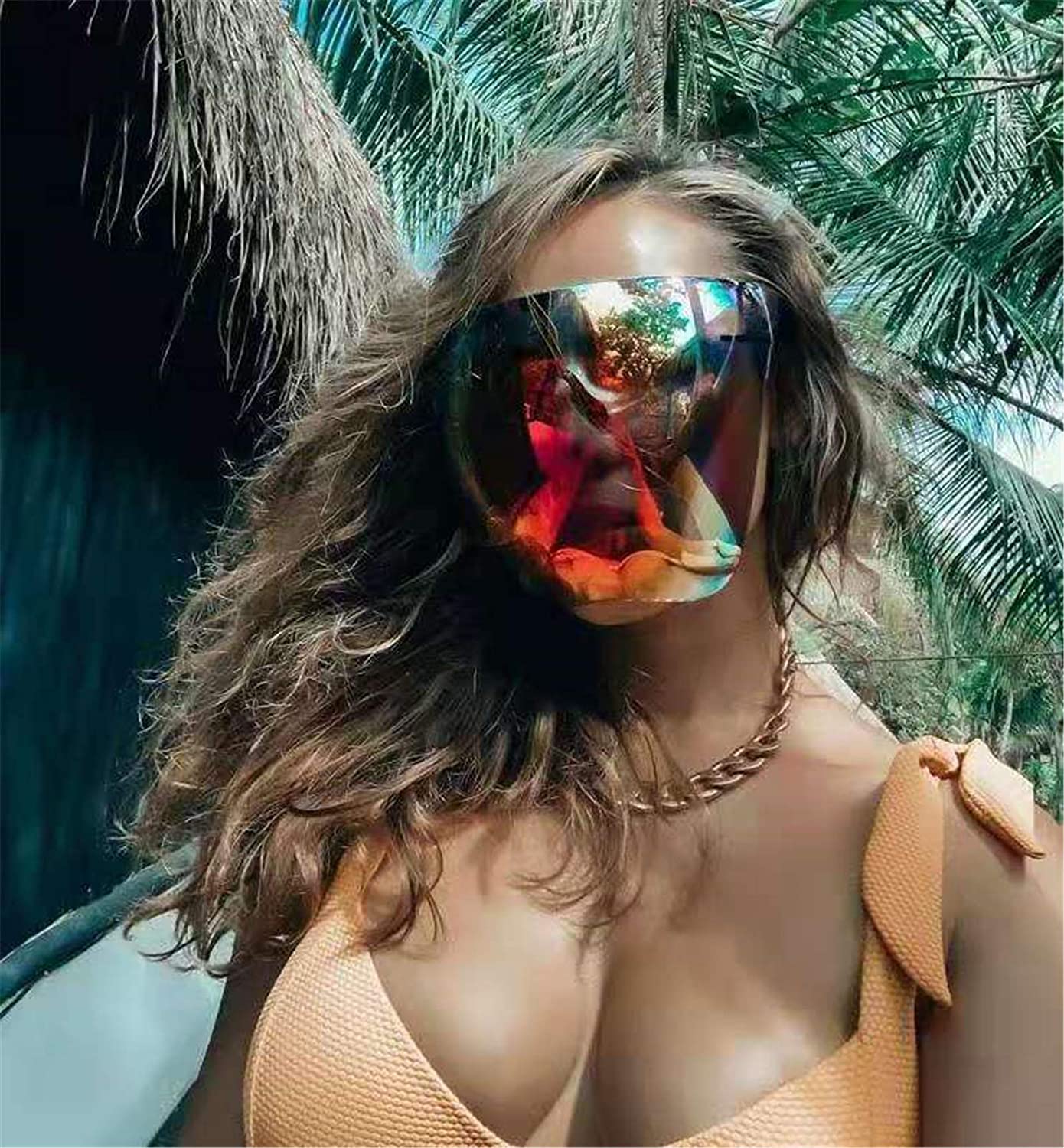 Pandemic fatigue can be expected from a disease which has wreaked havoc across the globe for more than a year. The symptoms of pandemic fatigue is a decline in compliance with mask-wearing ordinances as well as social distancing recommendations. Make wearing a mask fresh and, dare I say, a fashion choice. "Oversized Huge Big Mask Shield Full Face Polarized Large Mirror Sunglasses" could be just the thing those experiencing pandemic burnout need to feel reinvigorated and motivated to keep up with COVID-19 precautions.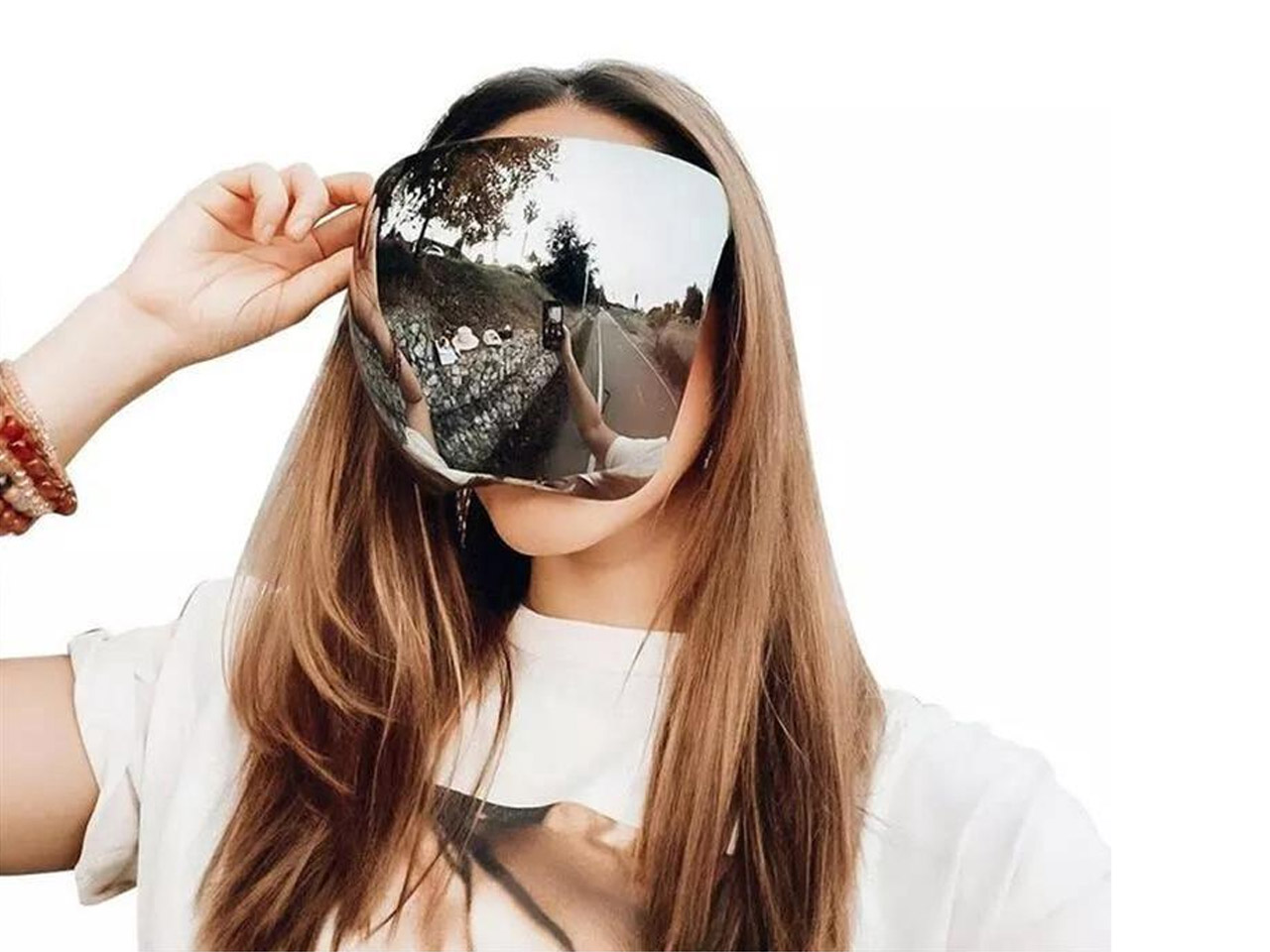 Did I mention the best quality these giant full face sunglasses have to offer? Finally, a pair of sunglasses we can wear our eyeglasses under! The unique full tinted face shield is comfortable and easy to wear with glasses, just remove the nose pad and put it on. Another perk for us glasses-wearing mandate-abiders is no longer will our glasses fog from our breath traveling up the front of our masks in the winter. The face shield, which is anti-fog, eliminates this issue.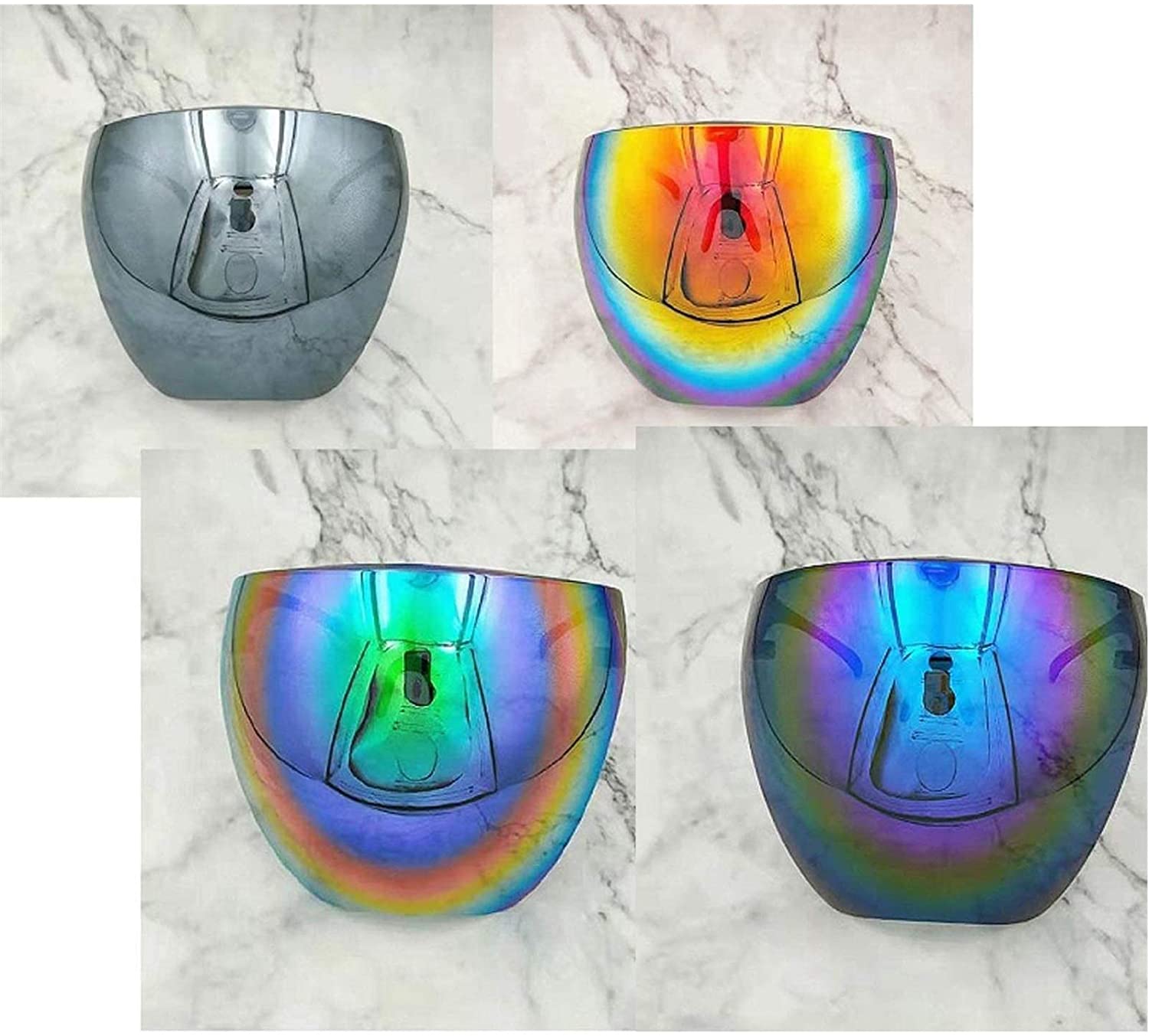 The giant sunglasses face shield measures 6.5 inches x 5.6 inches, and weighs just 2.7 oz. Buyers have three different color options when selecting their desired face shield; gray or two different shades of iridescent.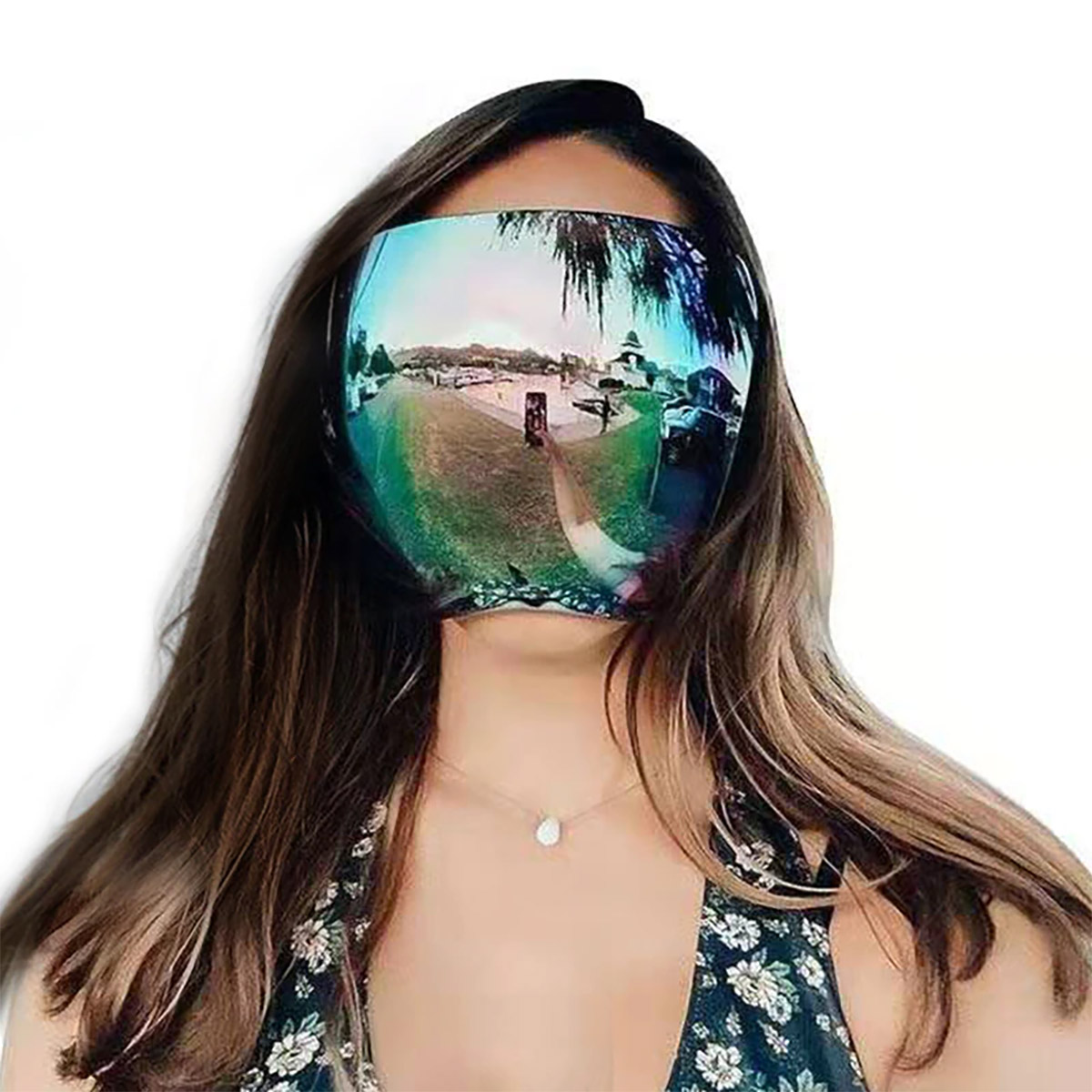 Don't just take it from me! Overall, the giant full face sunglasses face mask combo received a 3.9 out of 5 stars on Amazon. Many reviewers mentioned how many looks you will receive while wearing the face shield. Other's were more focused on the utility of the product - that the mask functioned as an effective way to keep yourself protected.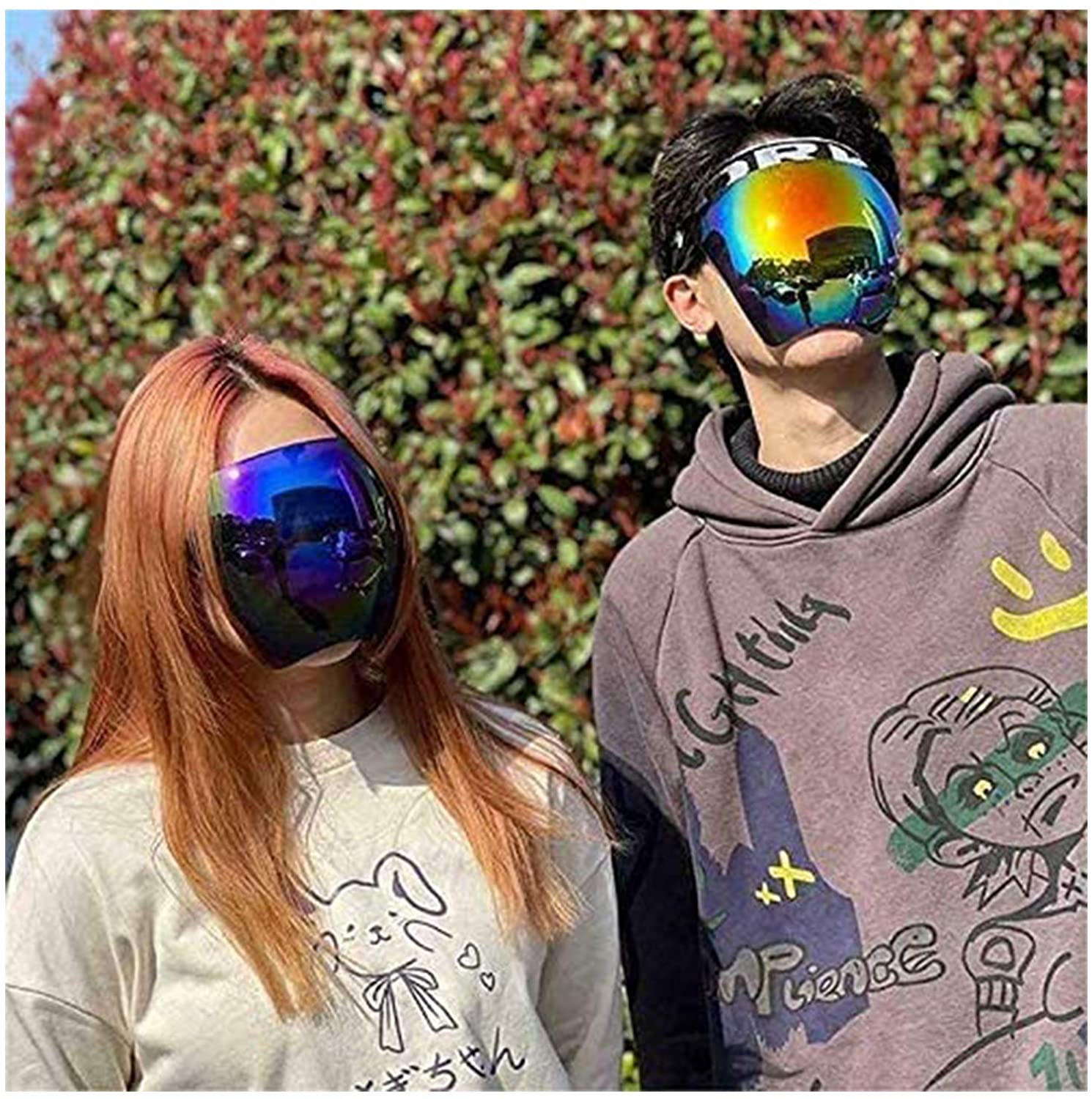 User "kendickr" stated in his review that his "yard man" wants 2 pairs, as they found it useful for cutting grass. Another user "Brian R Whitney" vouched for the item's comfort and appropriate sizing. "Great fit; very comfortable," he said.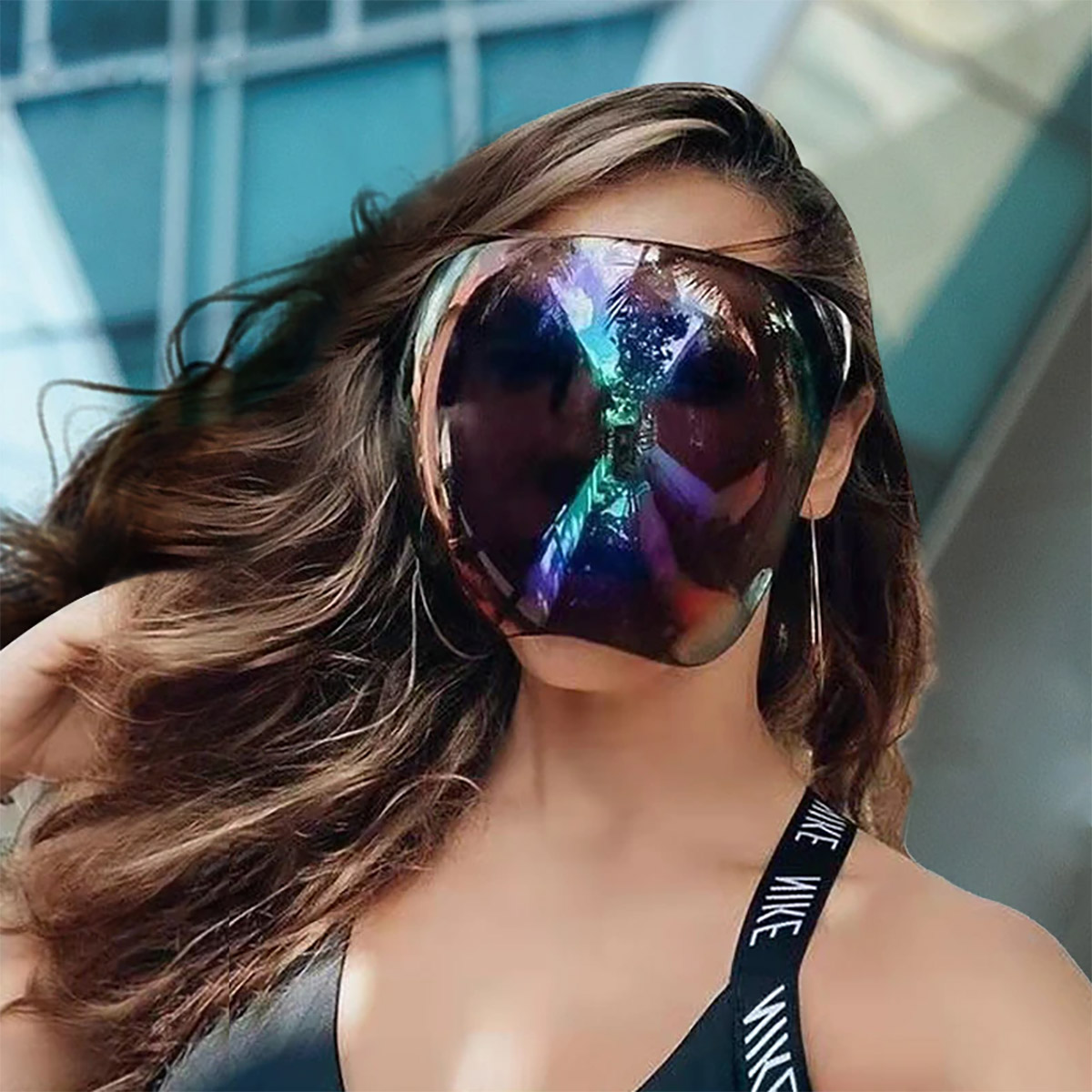 The giant full face sunglasses are made from a plastic frame, use polycarbonate lenses, are fully polarized, and use a mirror coating to keep your entire face fully hidden from view!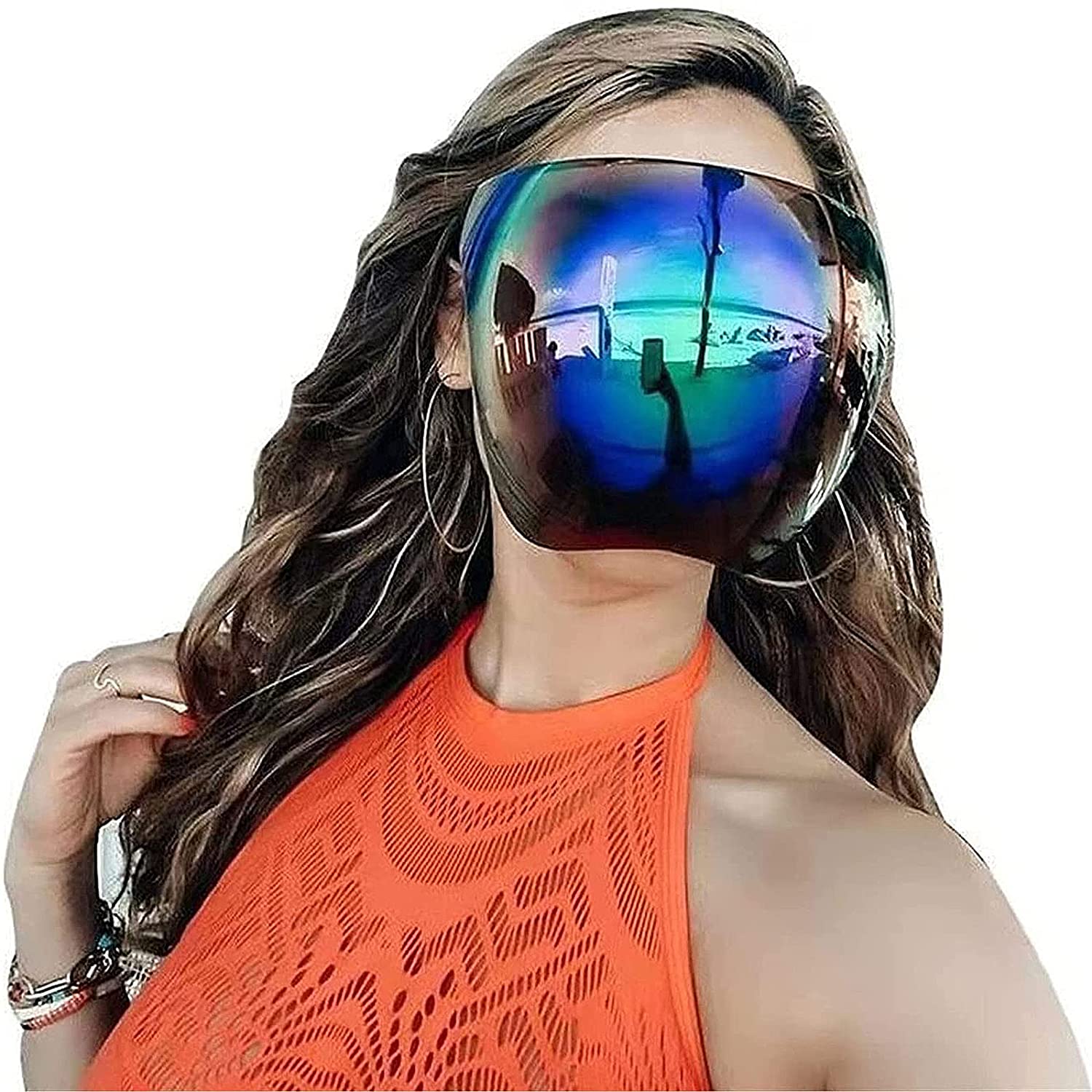 The giant sunglasses face mask comes in three different color variations to choose from!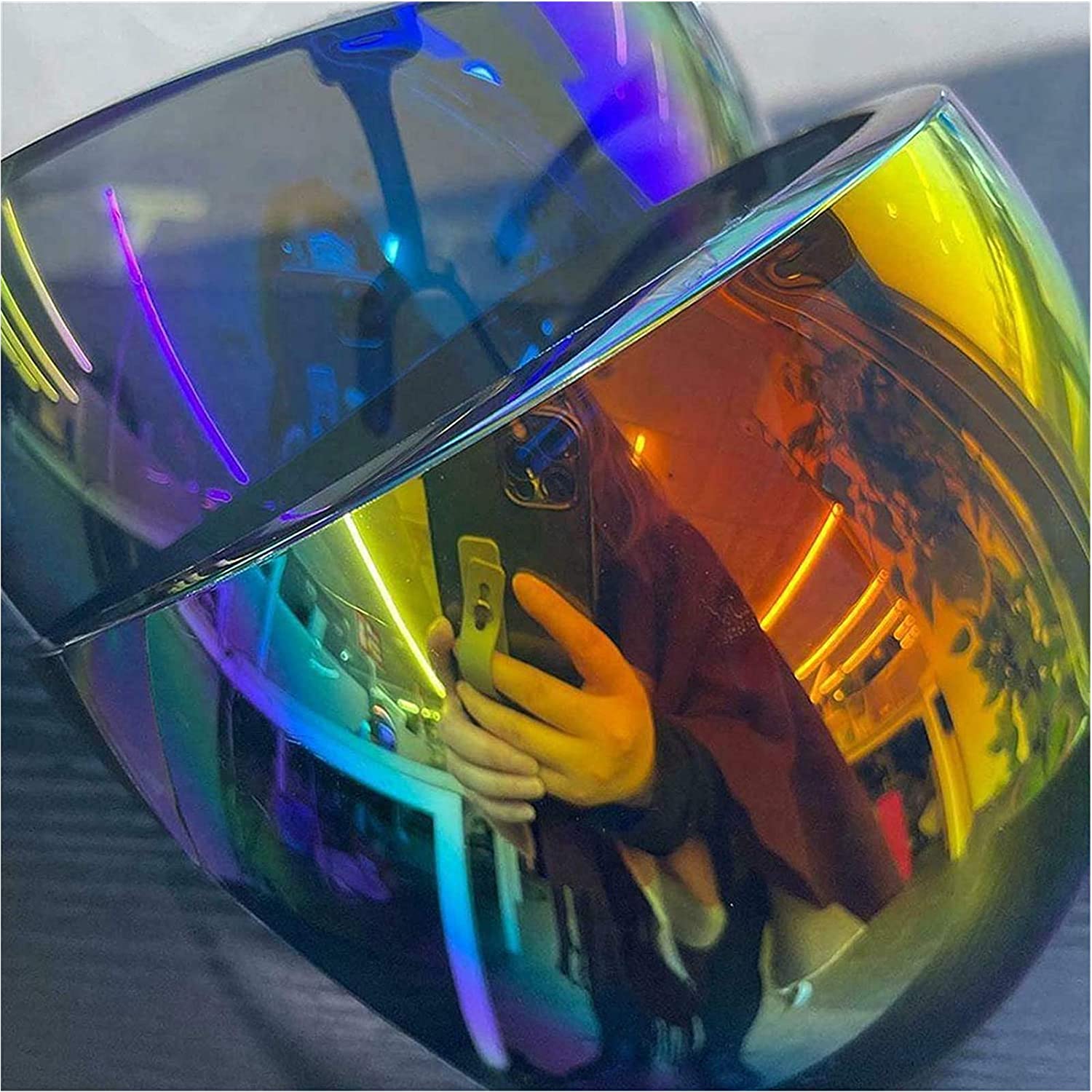 You wear the full face sunglasses face cover just like you would a normal pair of sunglasses, just slip them over your ear, and a piece comes down to rest on your nose to hold it securely in place!