Hugging Sloth Air Planter
By Ryan on 08/11/2017 10:33 AM (Updated: 08/14/2017 4:28 PM)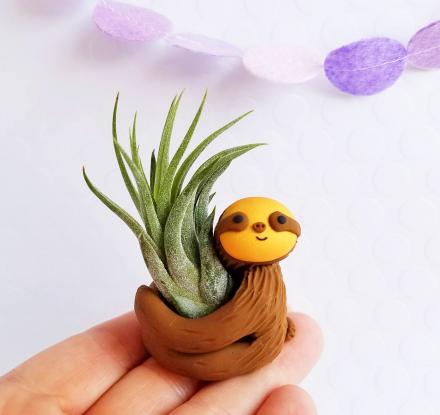 In the world of weird and unusual planters, we've posted a few in our day. Including hanging octopus planters, a shape-shifting planter that grows with your plant, a geometric pelican planter, and even a Death Star planter. This time around it's probably the cutest one yet, being a precious little sloth that hugs your little air plant like it's his own little baby.

Use coupon code ODDTEN for 10% OFF!
See all of their cute air planters here
The hugging sloth plant holder comes with an air plant already in his grasping arms, and even comes with care instructions on how to your care for the plant once your receive it. But how hard can an air plant really be to keep it alive since it just feeds off air? Granted I don't think I've ever owned a plant that lived past 2 months.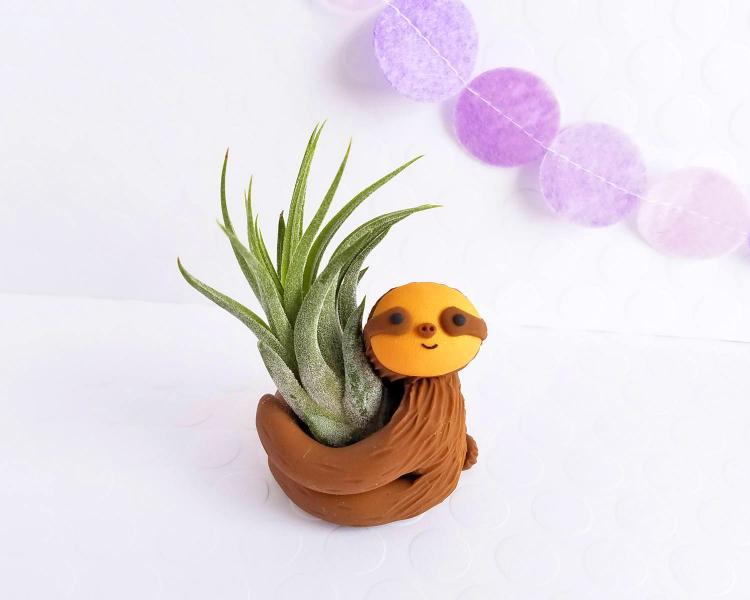 The cute sloth hugging planter is handmade from polymer clay. Since each sloth planter is handmade, no two will look exactly alike, so each one will be unique in its own way.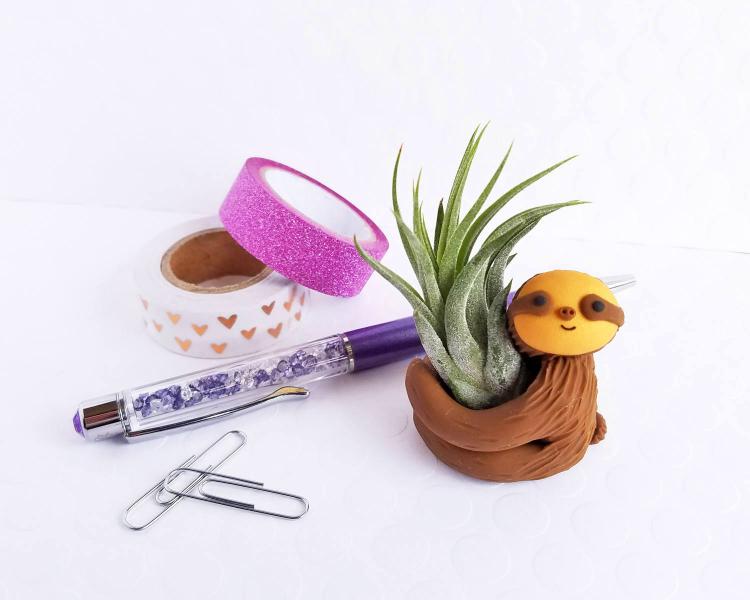 The air plant within the hugging sloth will measure around 2-3 inches tall, the actual sloth will measure approximately 1.5 inches tall, plus they'll offer a free replacement of the air plant if it dies within 2 weeks of receiving it.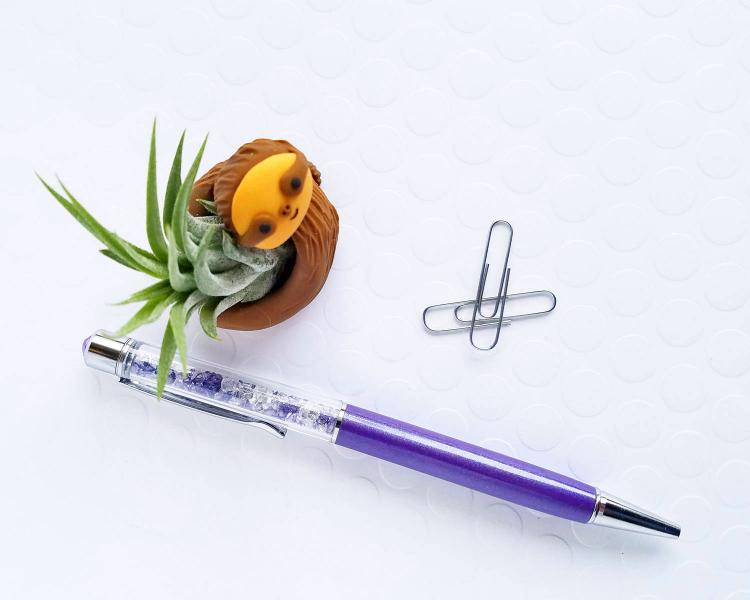 Made by the Etsy store FunUsualSuspects, the hugging sloth air planter is just one of their many cute and unique air plant holders, with others including a little blue whale, a narwhal planter, a pineapple planter, a dragon planter, and more.