Geometric Pelican Flower Pot
By Ryan on 04/11/2017 2:11 PM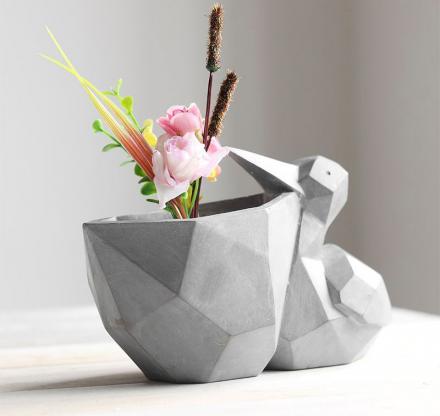 There's something quite magical, mystical, majestic, and just a little creepy about pelicans. They're basically a giant bird that carries around a bucket that's attached to their face. What better way to use that bucket than to put a flower in it and decorate your home with it.
This pelican flower pot uses the giant throat pouch of the pelican to hold a plant, and has a flat area on the bottom of it to rest perfectly on a counter, table, or desk. The pelican pot uses geometric angles throughout the sculpture, which gives it a very unique and creative look.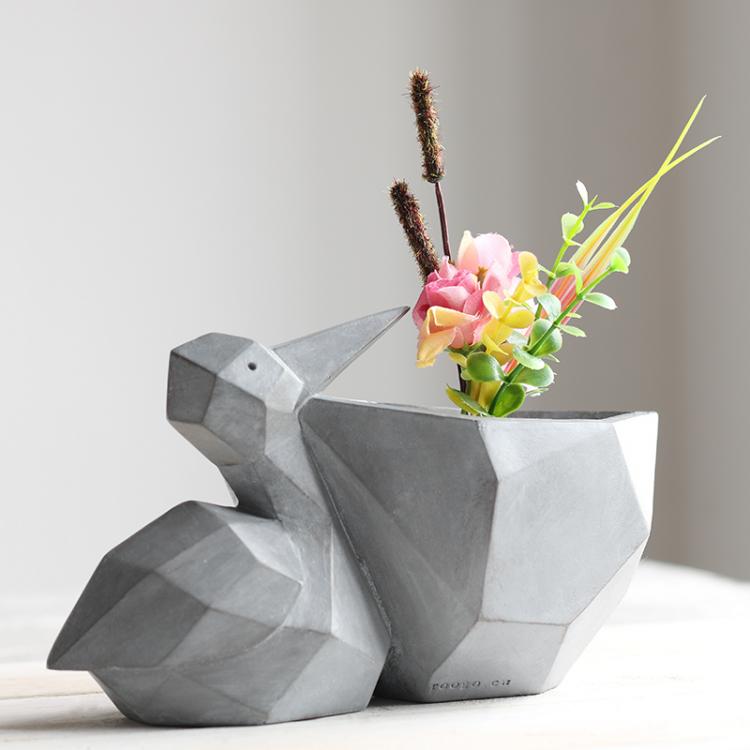 The pelican flower pot is grey in color, is made from resin, does not come with an actual flower or plant, and works for both indoor or outdoor arrangements.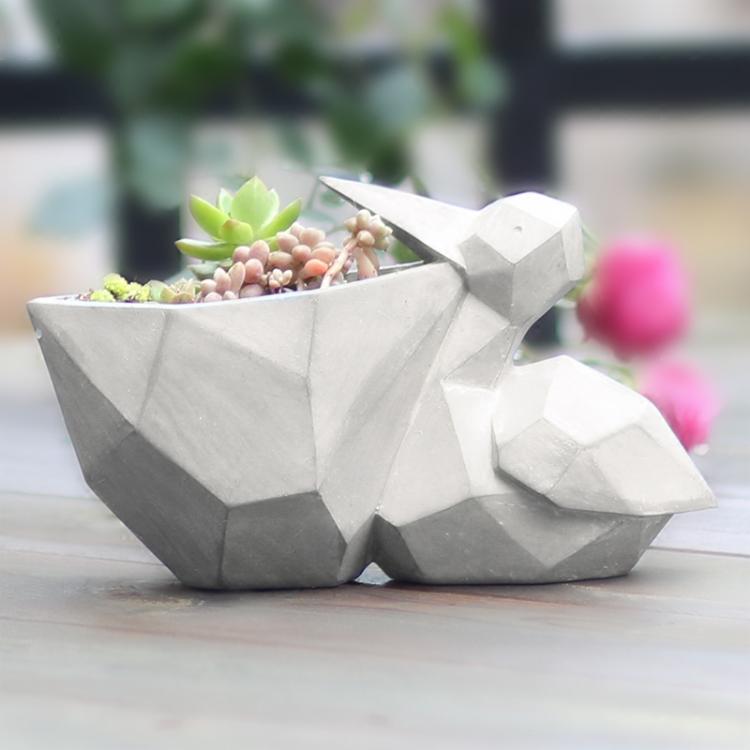 The pelican flower pot weighs 15.8 oz, and measures 4.72 inches tall x 7.67 inches long x 2.9 inches wide. The planting area on the pot provides an opening that measures 4.13 inches x 2.5 inches x 3.14 inches.