Calendar Sponges
Date Published: 01/15/2014 9:25 AM (Updated: 11/15/2016 8:39 AM)
Buy Now

@Amazon
Find on Ebay

The calendar sponges are a set of 12 sponges, each of which have a month written on the top of them, so that you will remember to throw away your sponge each month and get a new one on the first of the month. Your kitchen sponge is one of the most filthiest, cesspool, bacteria ridden areas in your house, second to only your own fingers, and if your sponges aren't cleaned or thrown away each month you risk getting diseases such as the Flu, Gingivitis, or Human Werewolf Syndrome.
SITE ANNOUNCEMENT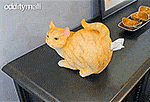 We Are Giving Away 6 Cat Butt Tissue Dispensers
The calendar sponges are made from sponge, look and feel like sponges, and will make your house smell like fresh sponge. Don't worry, all of your sponge related questions will be answered via the video featured below.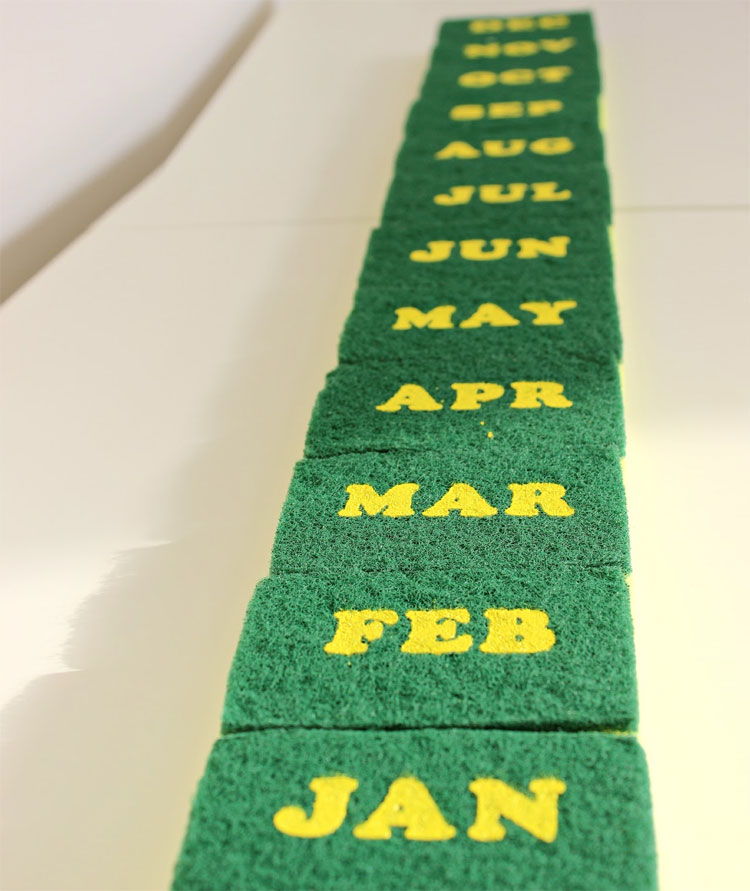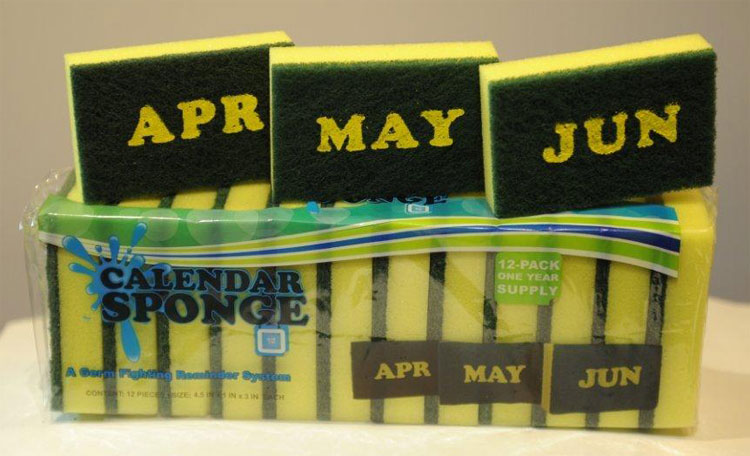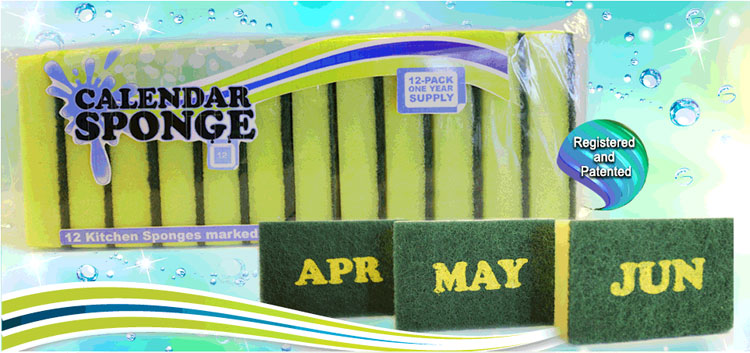 Subscribe To Our YouTube Channel