These Genius Calendar Sponges Are Labeled With Each Month So You Know When To Replace It
By Ryan on 04/10/2020 10:46 AM
If you're like me, chances are you've had the same moldy sponge for the last 4 years. It's slowly disintegrating and losing its cohesiveness, and you can hardly make out that it's still a sponge. They say you're supposed to change out your sponges a little more often than what I'm doing, so these new calendar sponges are a pretty genius way to keep up with your sponge rotation. The calendar sponges are a set of 12 sponges, each of which have a month written on the top of them, so that you will remember to throw away your sponge each month and get a new one on the first of the month.
Your kitchen sponge is one of the most filthiest, cesspool, bacteria ridden areas in your house, second to only your own fingers, and if your sponges aren't cleaned or thrown away each month you're pretty much gambling with your own life. They're the perfect monthly reminder system to change out your dirty sponge for a new one.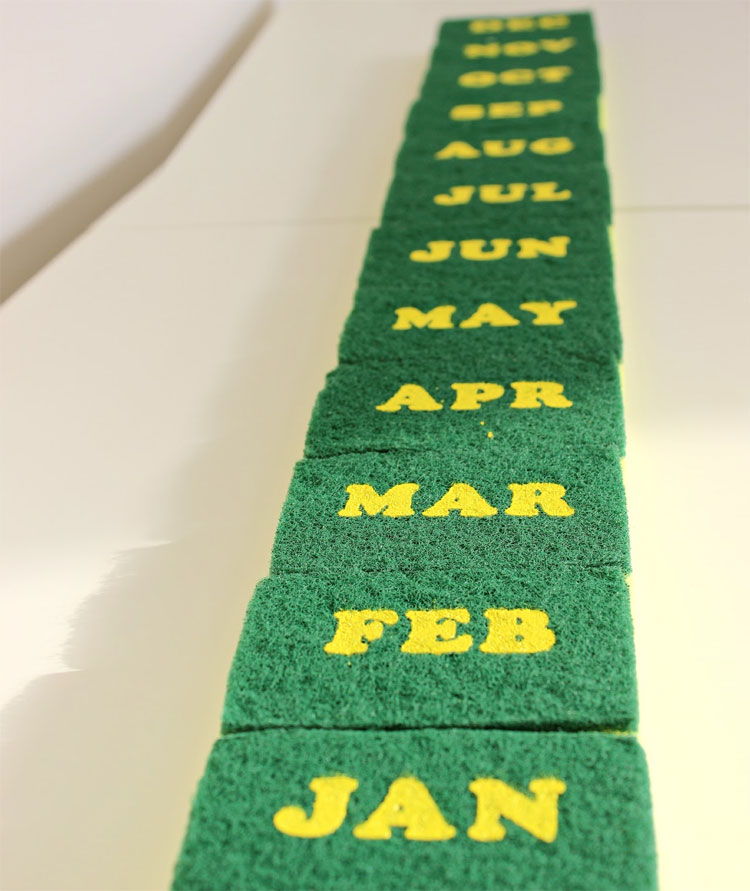 Experts agree - change your kitchen sponge every month!
The calendar sponges are made from sponge, comes with 1 year supply of sponges (12), and will surely make your house smell like fresh delicious sponge on the first day of each month. Don't worry, all of your sponge related questions will be answered via the video featured below.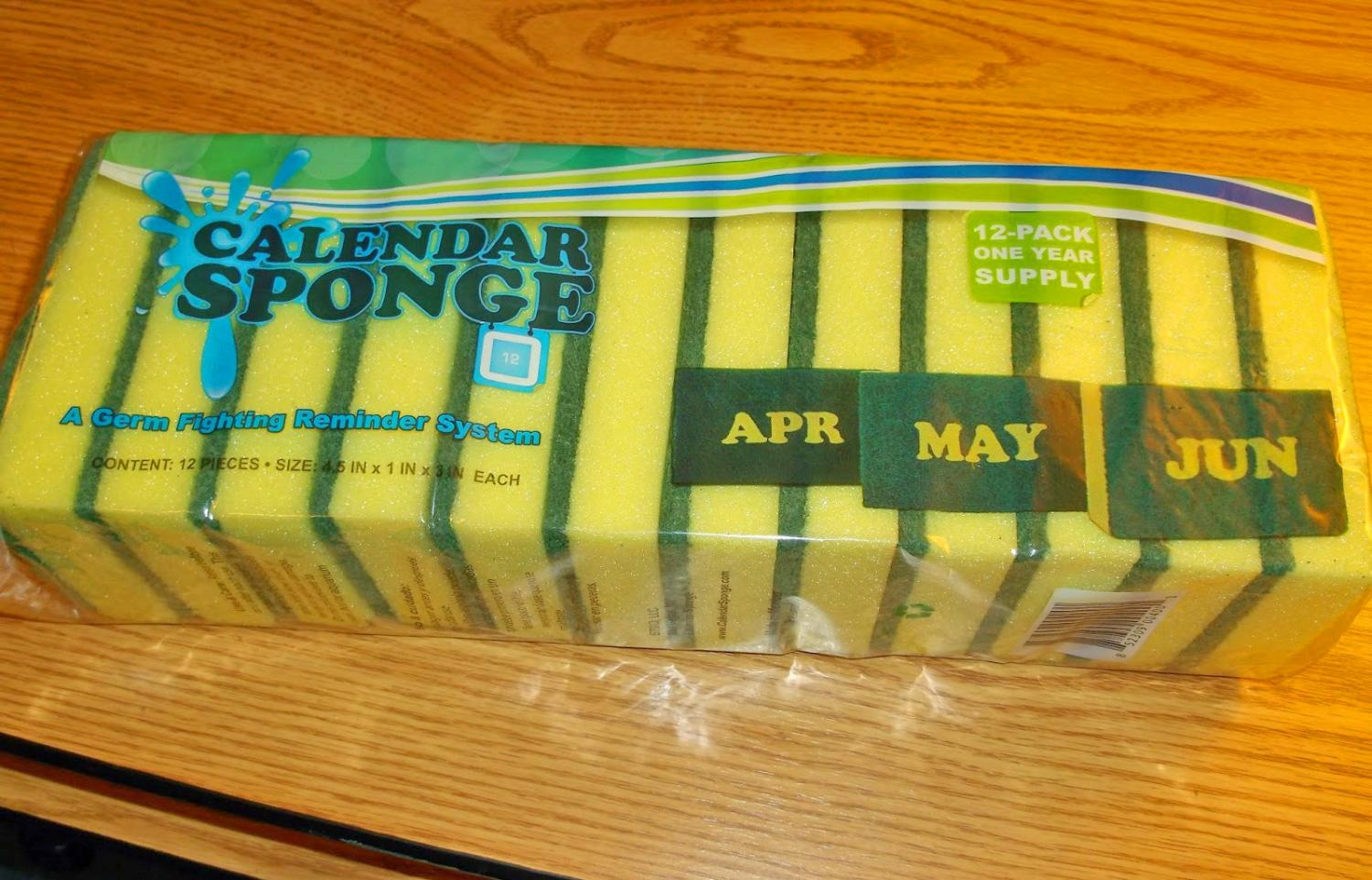 Source: MissysProductReviews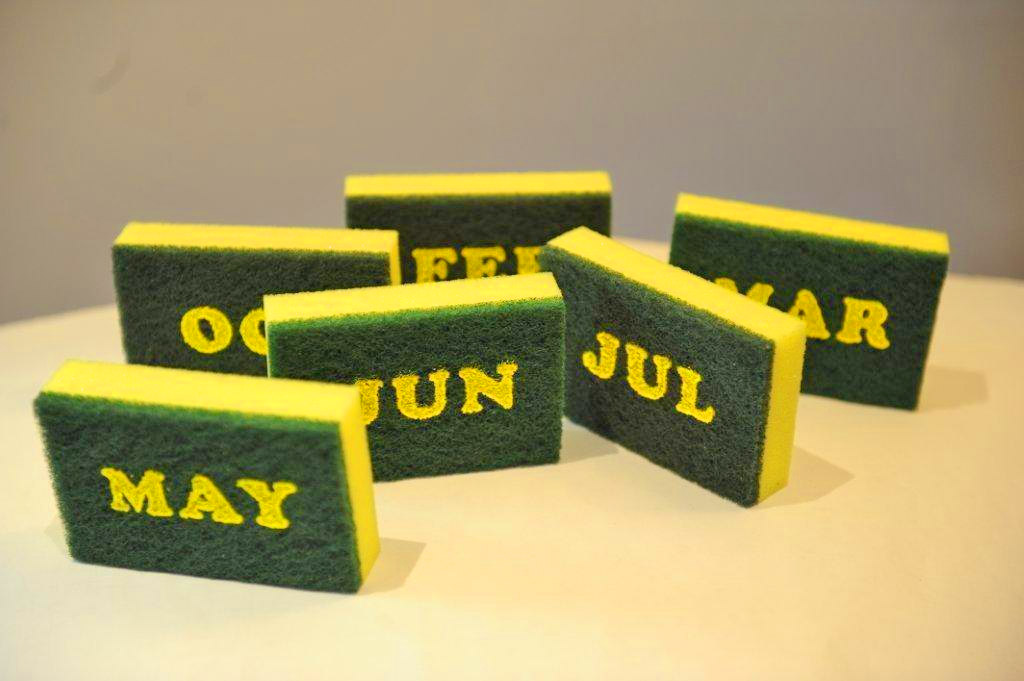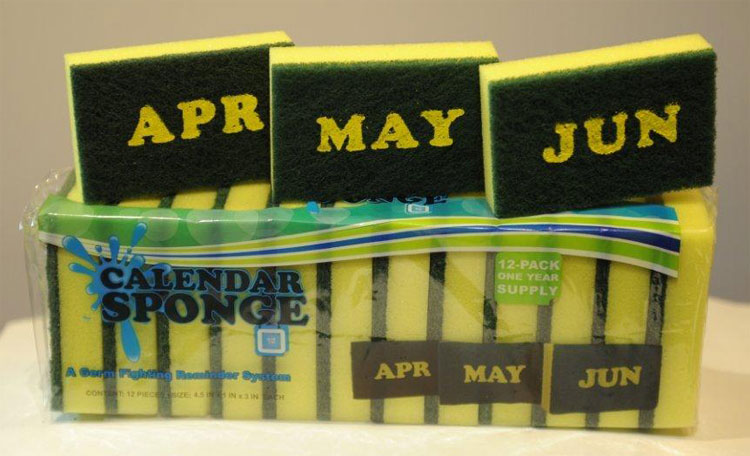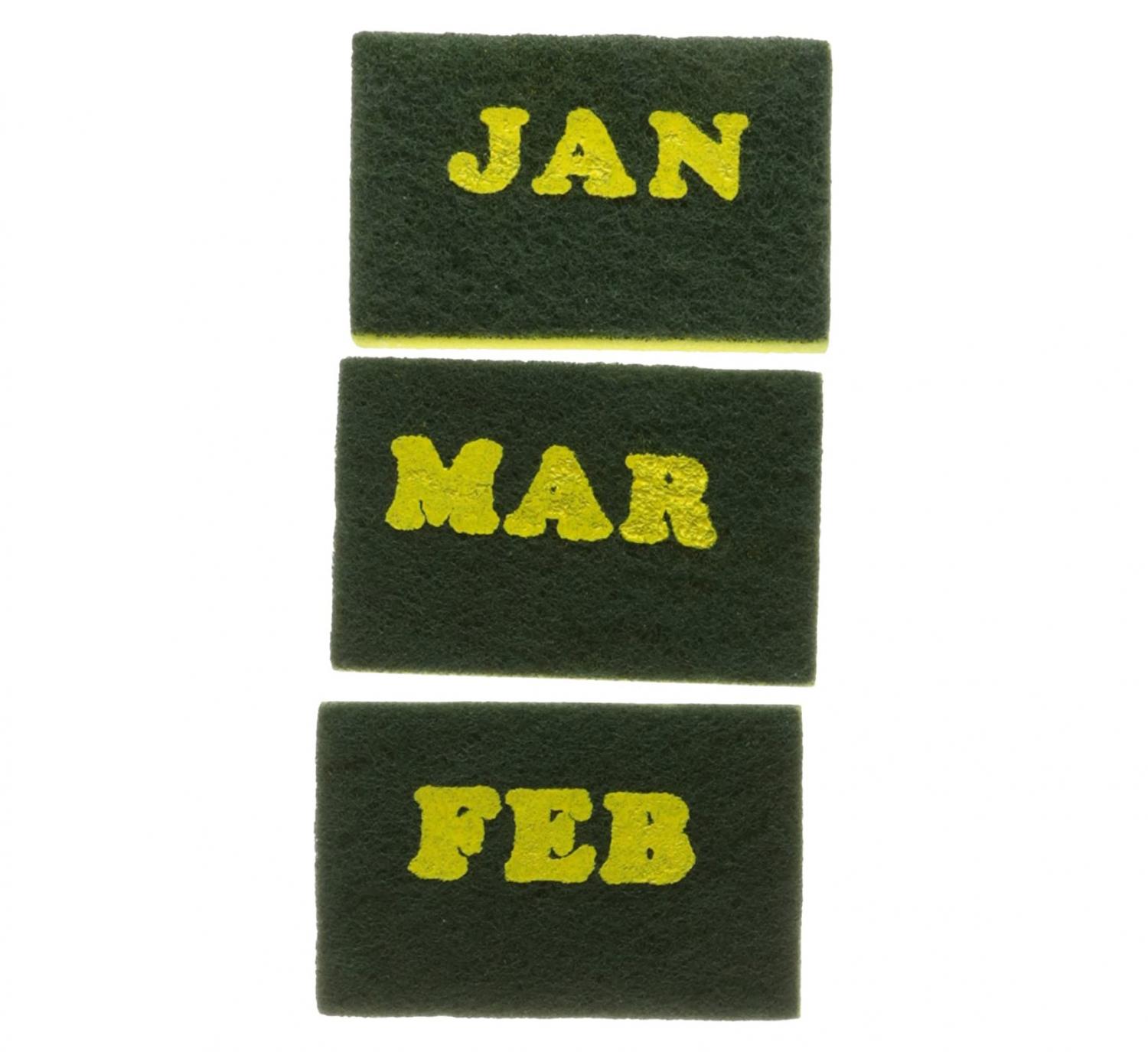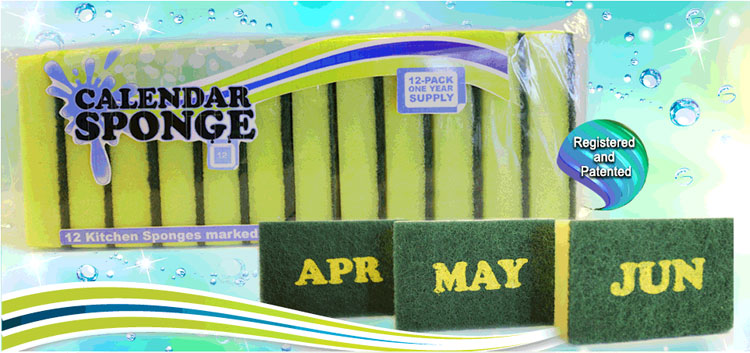 Subscribe To Our YouTube Channel