This Hot Tub Gazebo Turns Your Spa Into a Swim-Up Bar
By Ryan on 11/28/2021 8:02 PM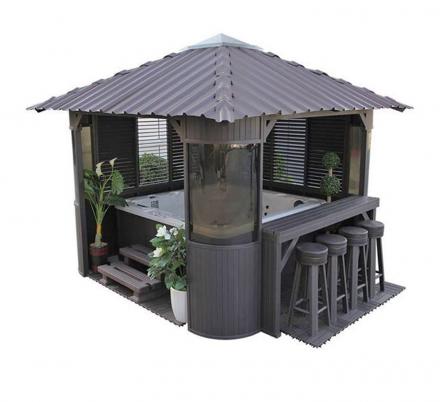 If you've been around here long enough, you probably know how much we love a good hot tub! You may recall the hot tub solar dome that keeps your heating bill down in the winter, the hot tub surround table for easy drink access and storage, and of course the Ultimate Hot Tub. Well, the newest hot tub innovation that we recently came across is this amazing hot tub gazebo. Not only does it provide shelter from rain, snow, and wind, but it also turns your tub into a swim-up bar with seating on the outside for 4 people to sit.

Sizes: 10x10 | 12x16
It's called the Zento Hot Tub Patio Gazebo, and it creates a protective shelter around your entire existing hot tub. Two sides of the structure feature louver side windows for added privacy, whereas the other 2 sides of the structure are open with a stair entrance and a swim up bar on the other side. On the opposite side of the bar table are 4 included bar stools where people that aren't enjoying the hot tub can sit and talk to those that are.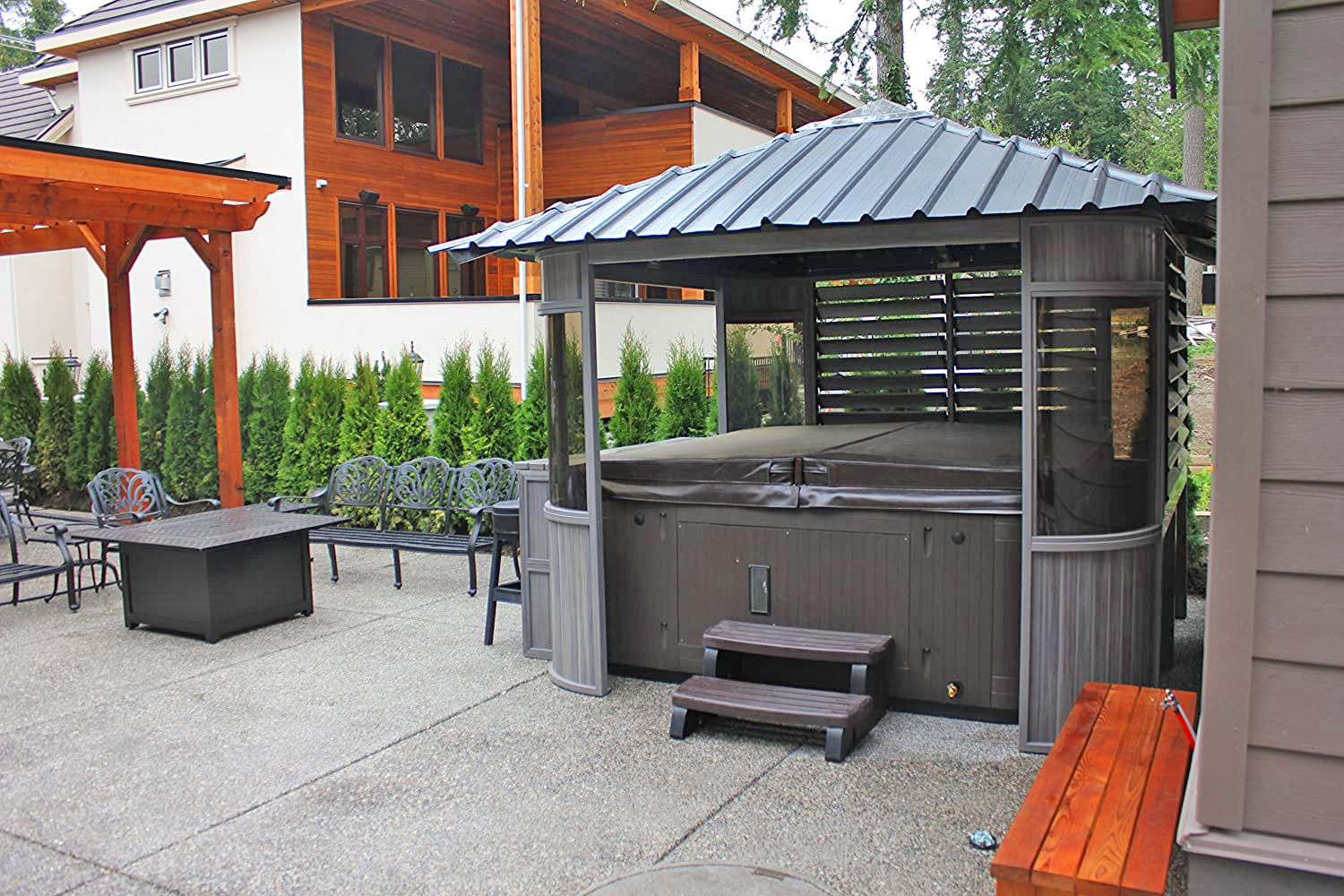 Another great feature of the hot tub gazebo is a unique skylight at the top center of the roof that provides extra light into the structure of the gazebo, or use it to view the stars while relaxing in your hot tub at night. The structure is made from a Polyethylene roof, a plastic frame, along with synthetic wood to ensure durability and longevity through all the moisture that it's sure to encounter.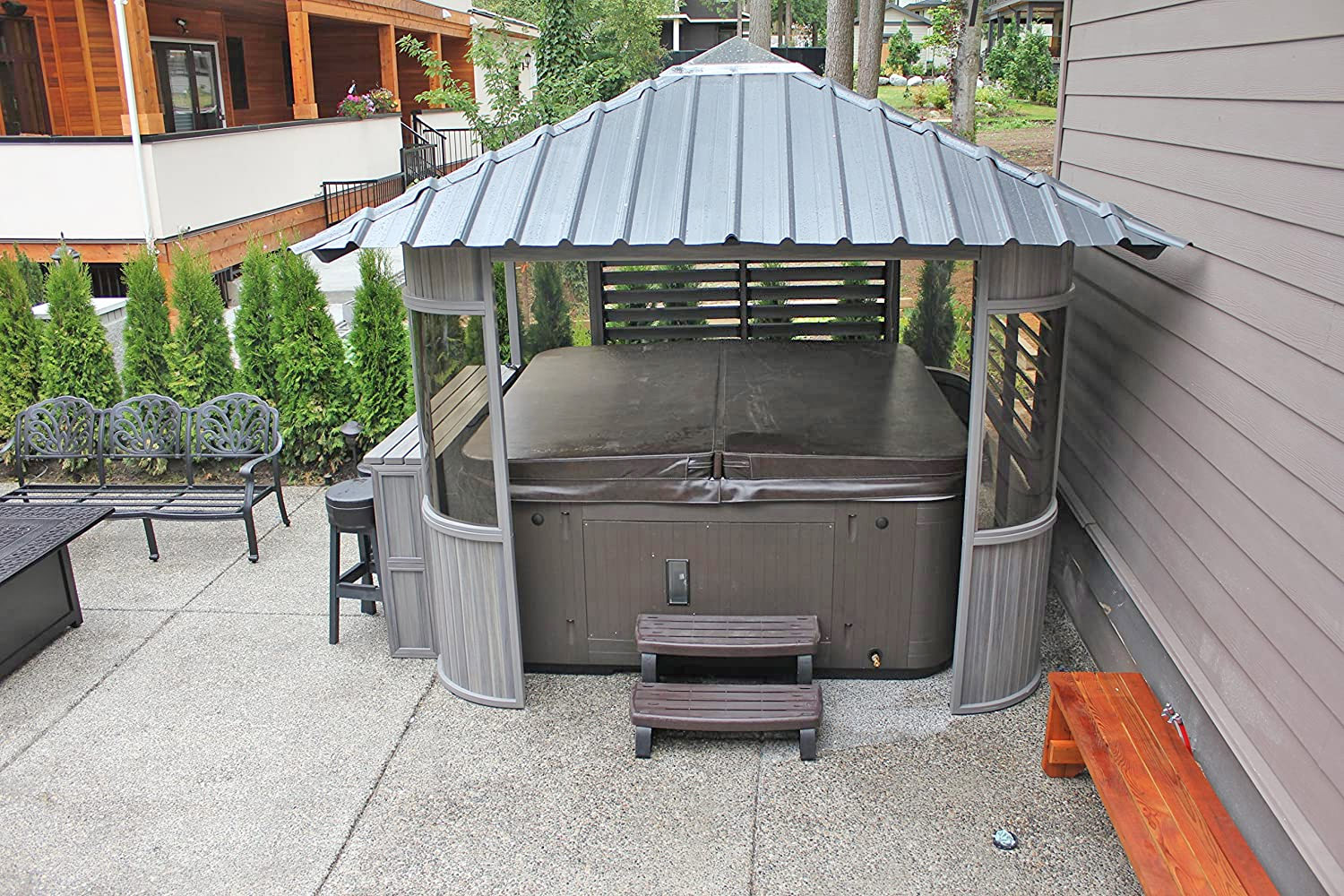 The hot tub gazebo with swim-up bar comes disassembled upon delivery so you'll need to put it together once it arrives. Like anything you need to assemble at home, it won't be fun, that is until you can slip into your hot tub with privacy and protection from the water, while having sweet bar right beside you as you soak and relax.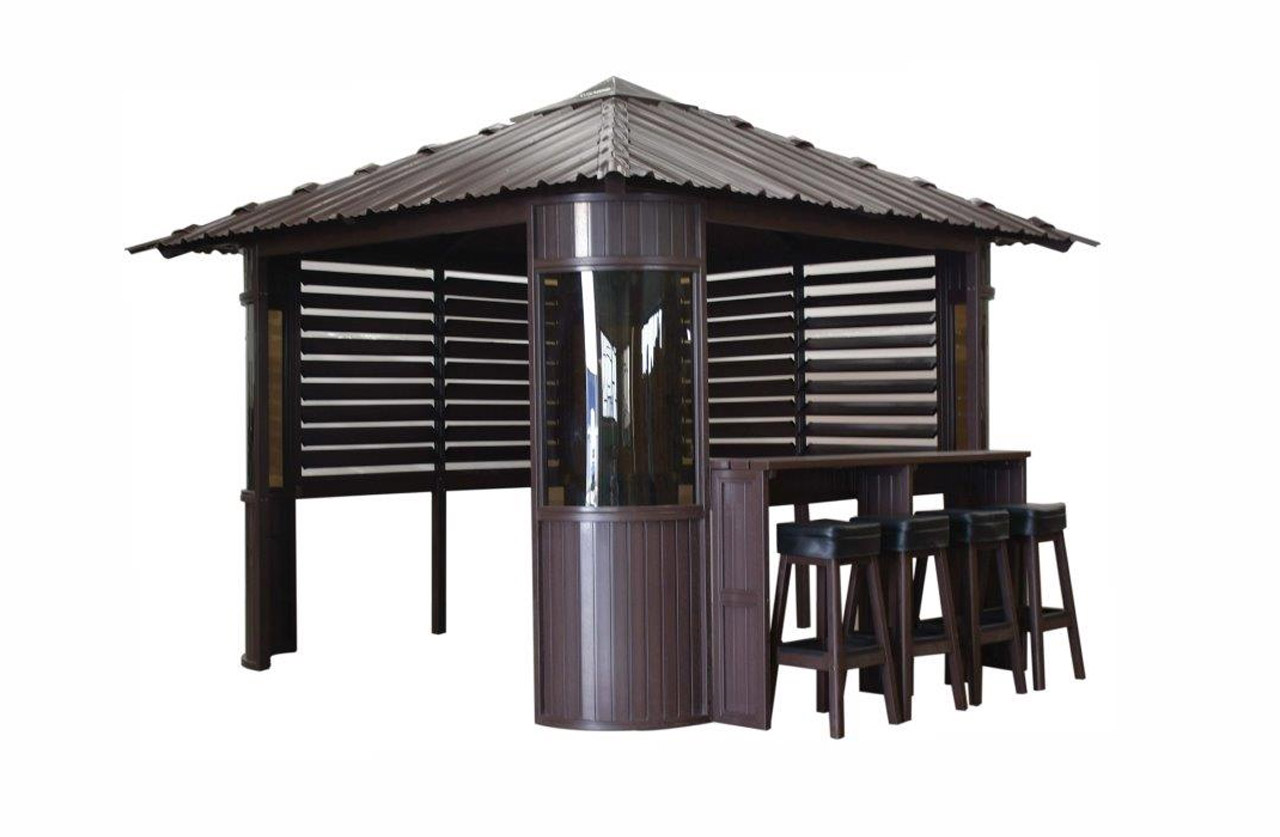 The hot tub gazebo measures 10 feet long x 10 feet wide x 9.5 feet tall.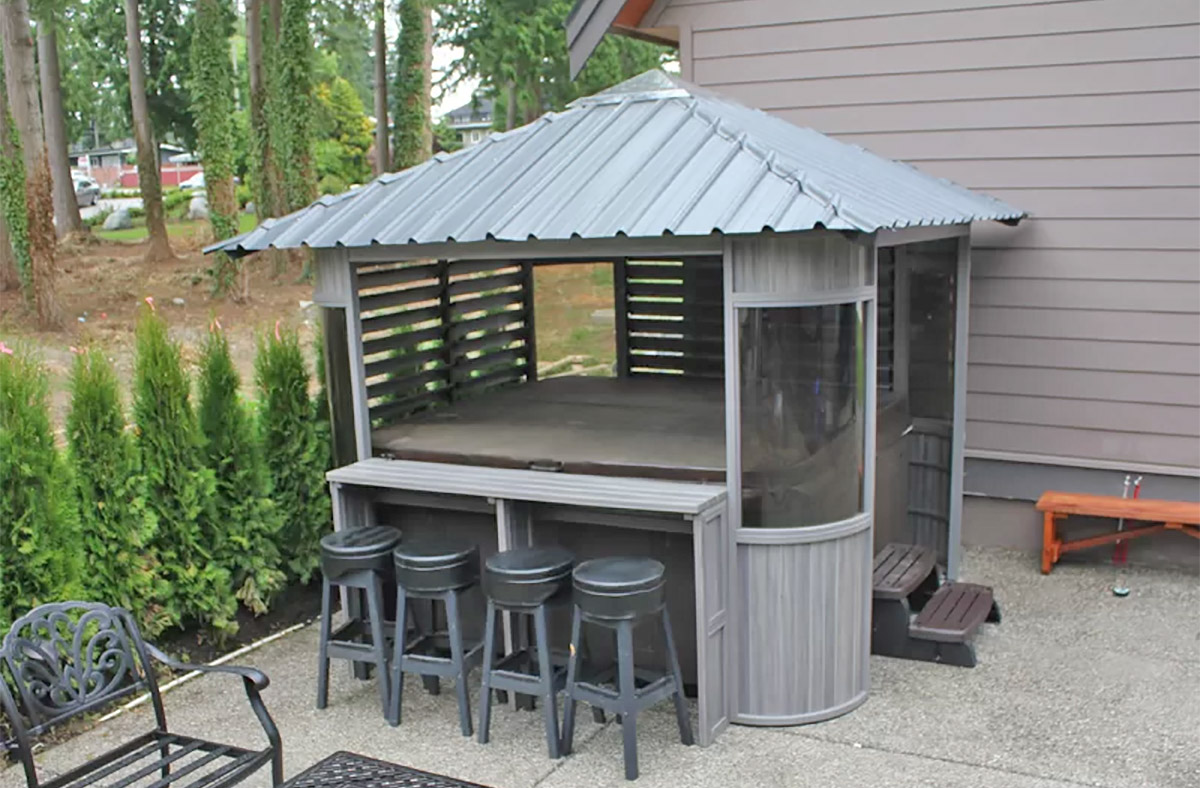 This larger version of the hot tub gazebo measures 12 feet long x 16 feet wide, and features a full enclosure of your hot tub with a large double-door opening on the side. This version is great for places with cold winters where you can hop inside the gazebo and keep warm in your hot tub. This version is made from composite ultrawood, and features a huge skylight at the top. You'll also have plenty of room inside the hot tub gazebo for storage of towels, drinks, snacks, and more.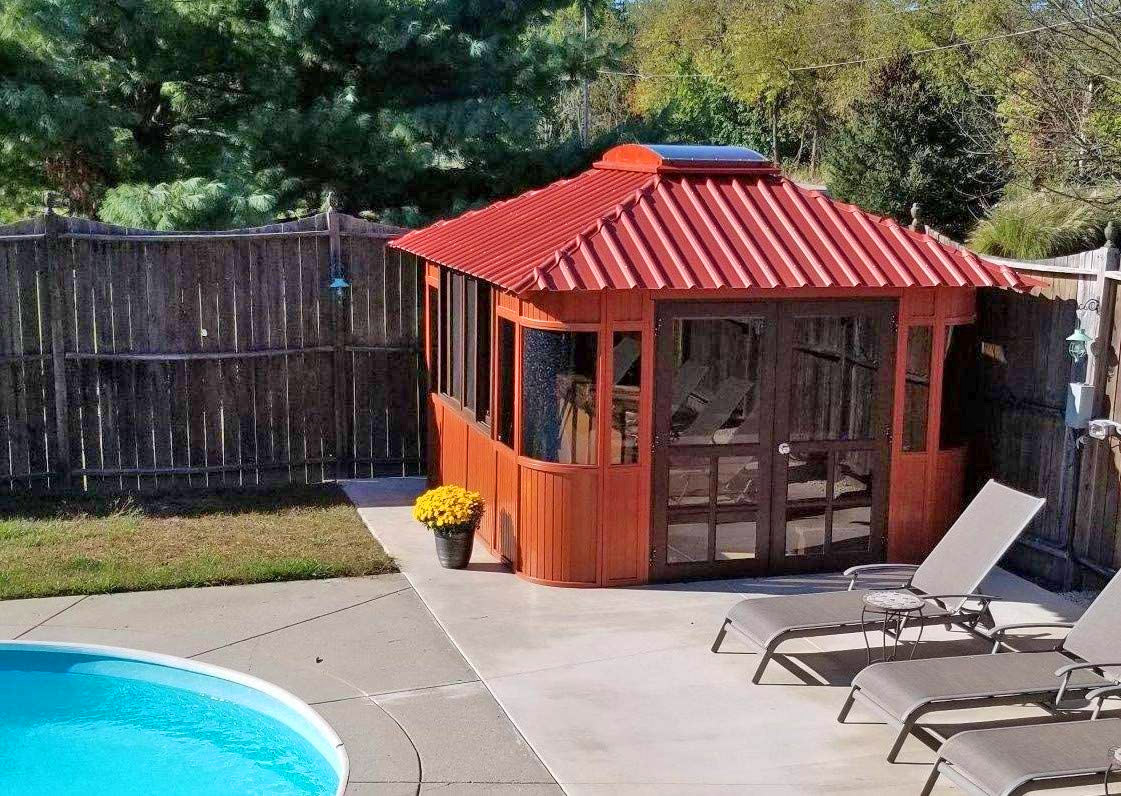 GET THIS ONE HERE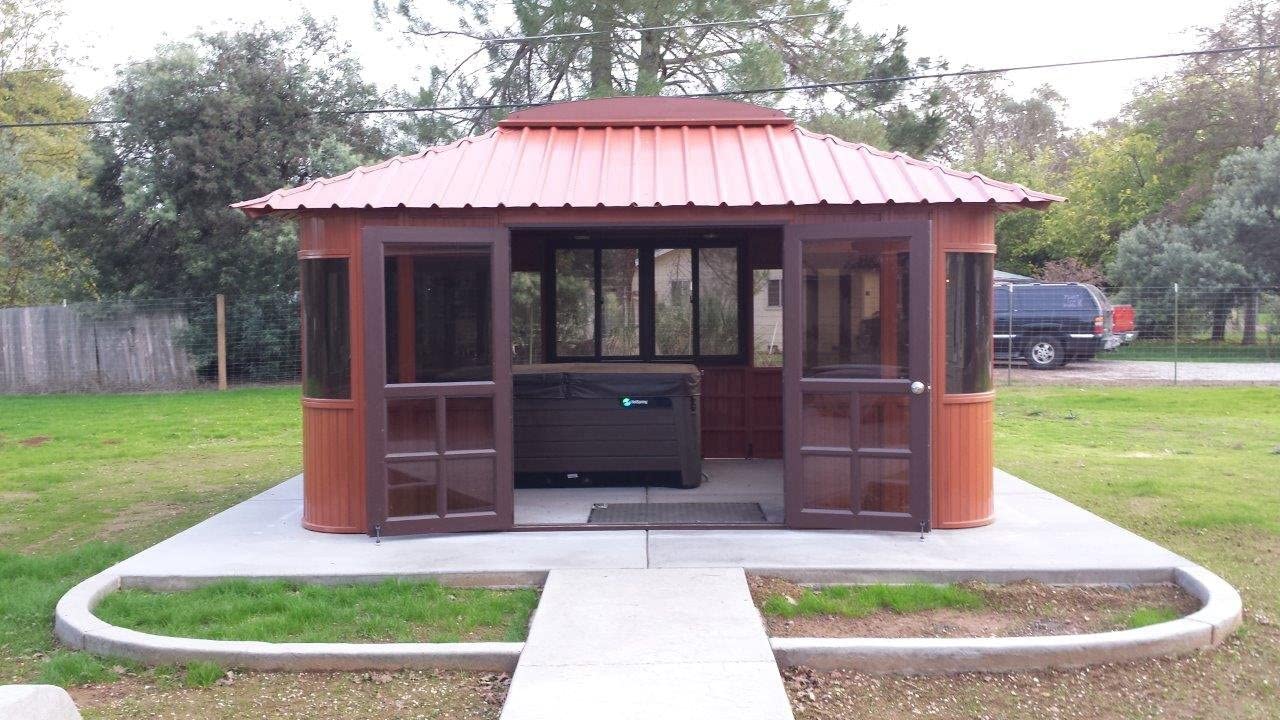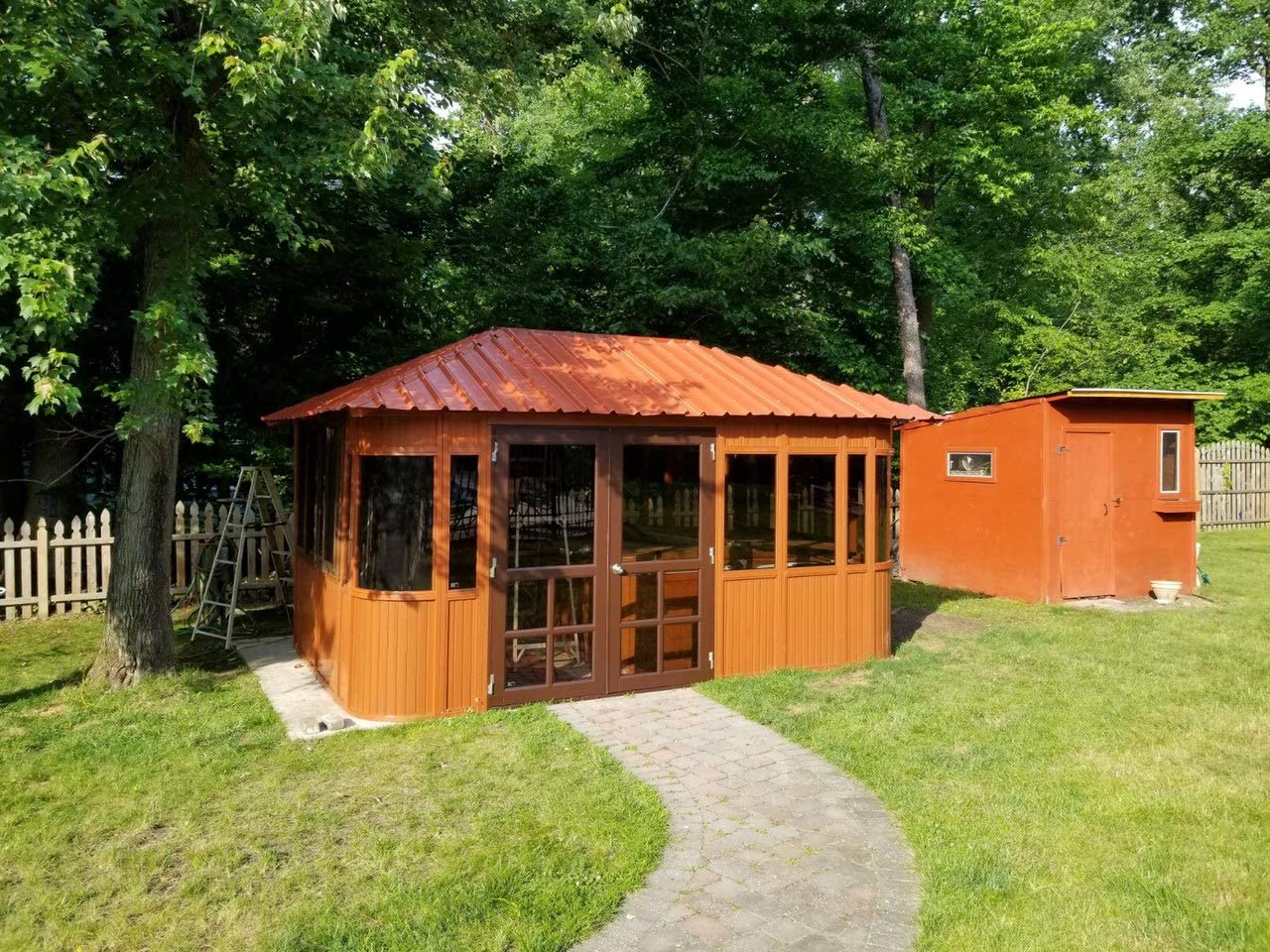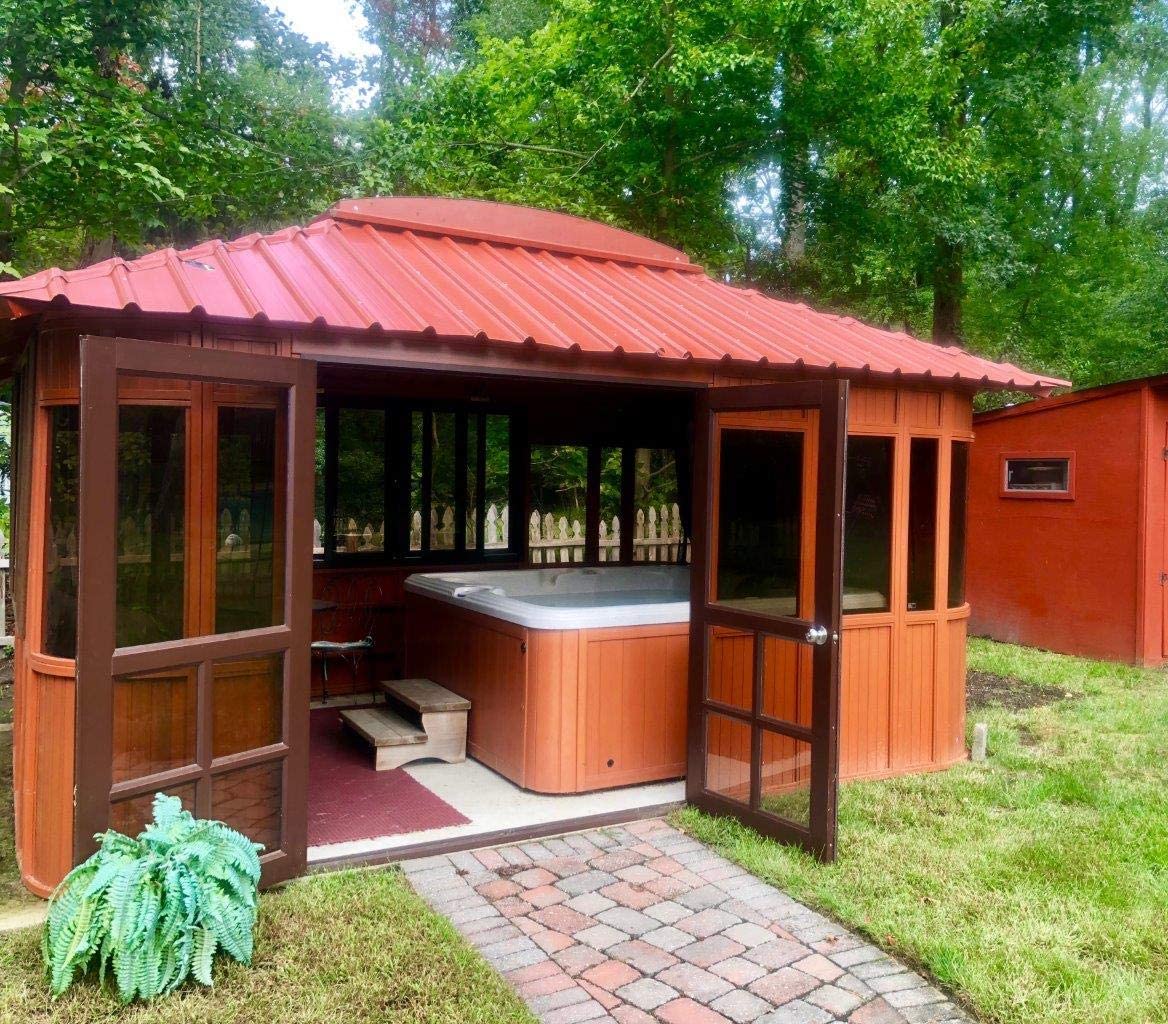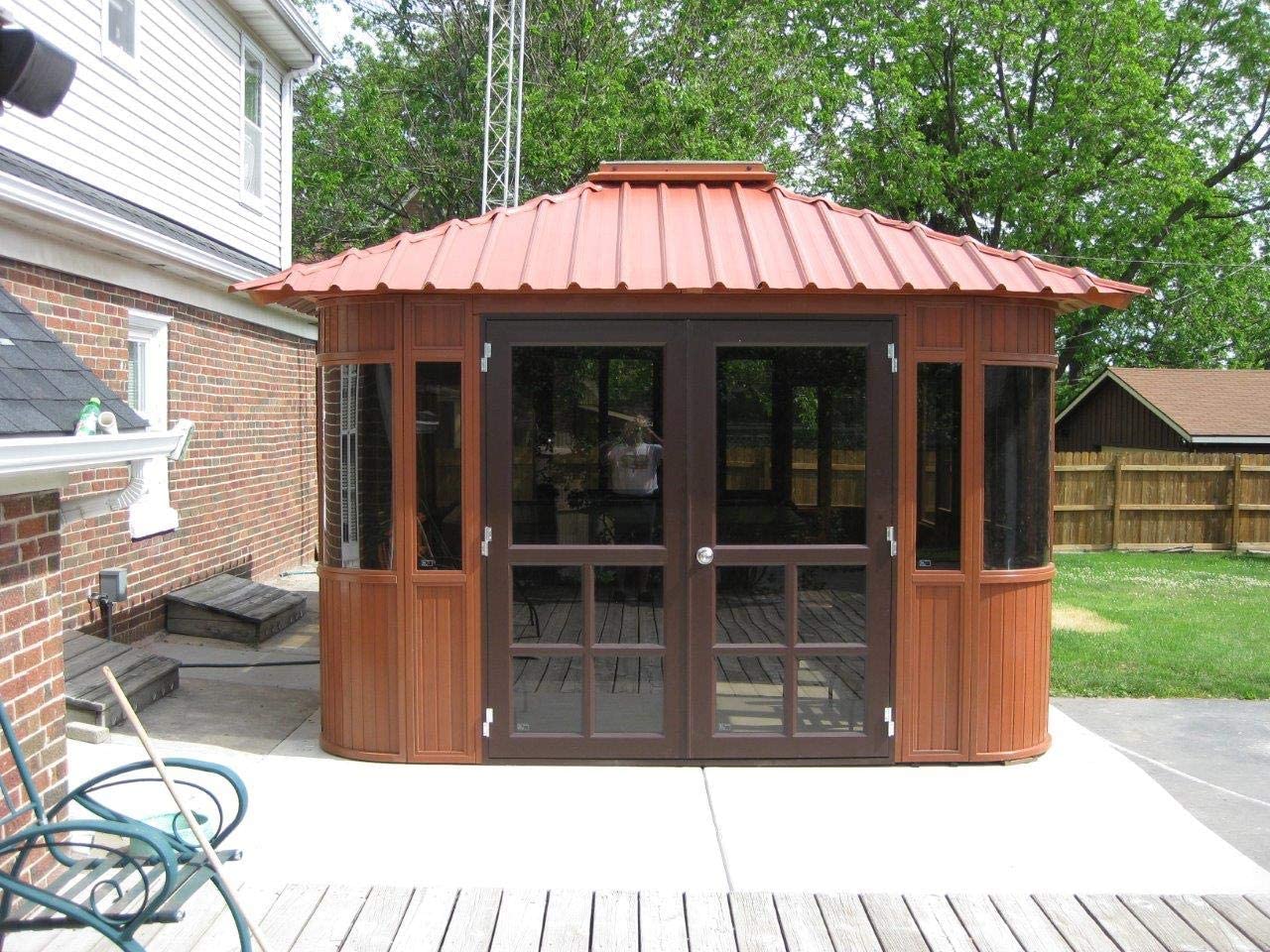 The hot tub gazebo has a snow load capacity of 35 Pounds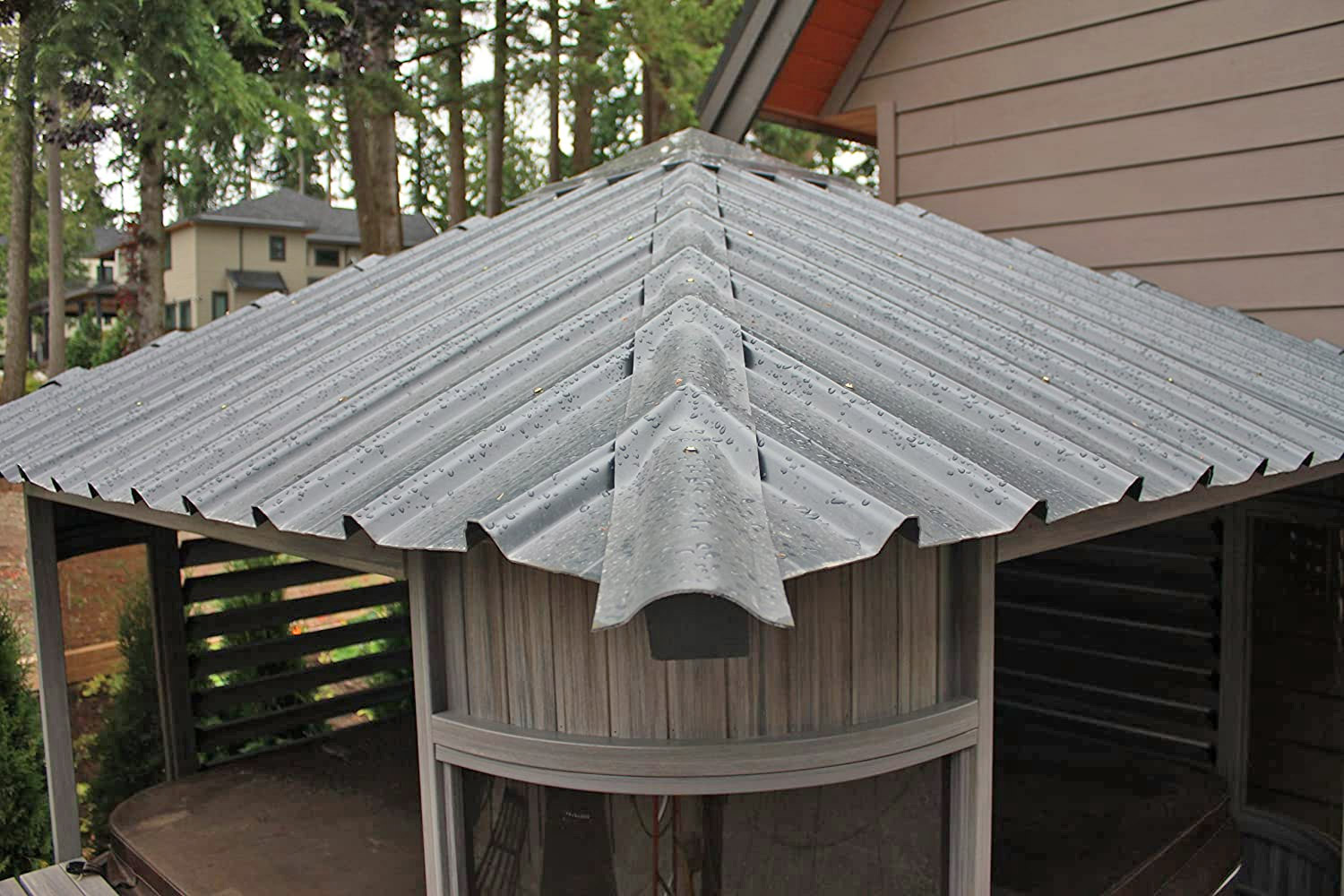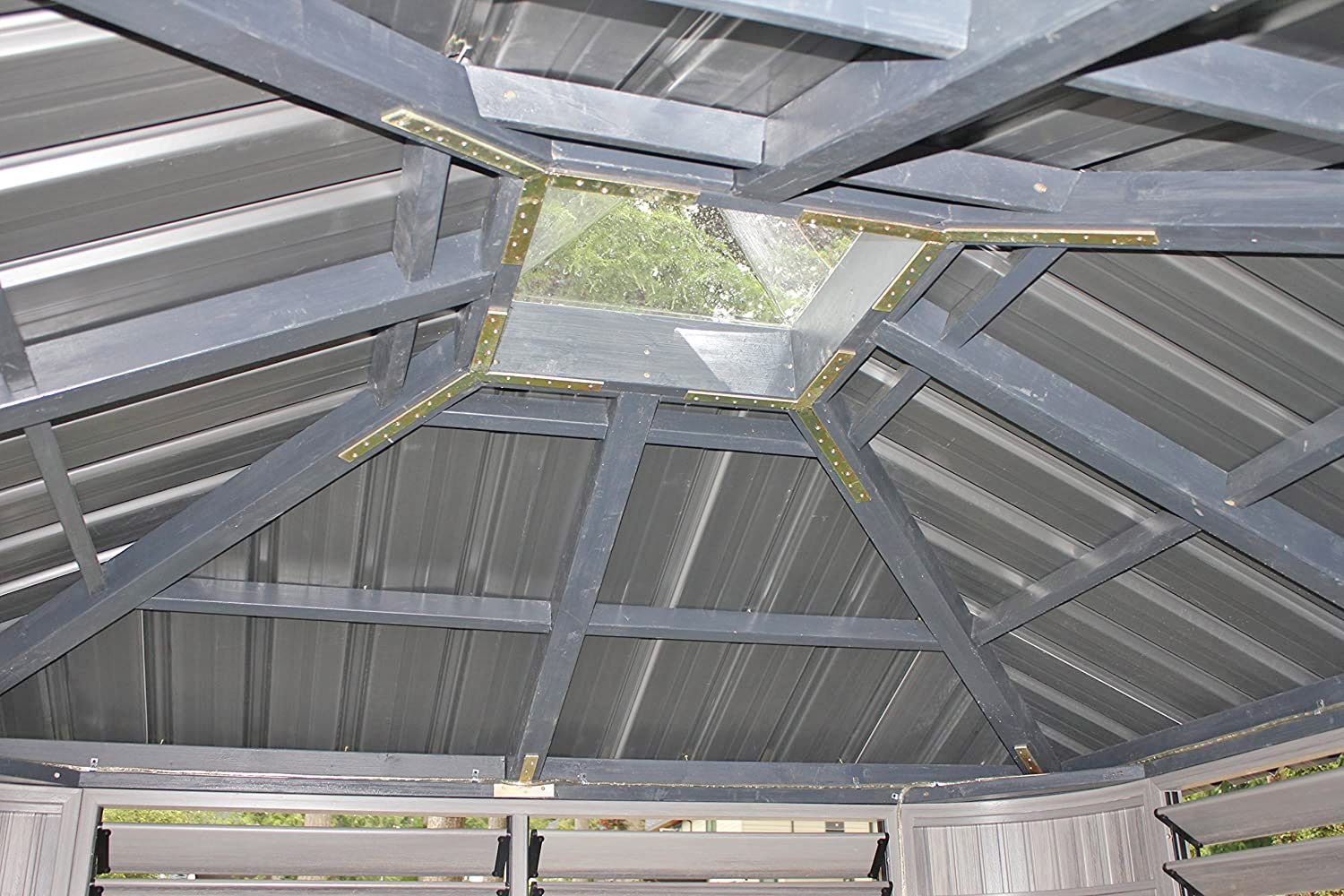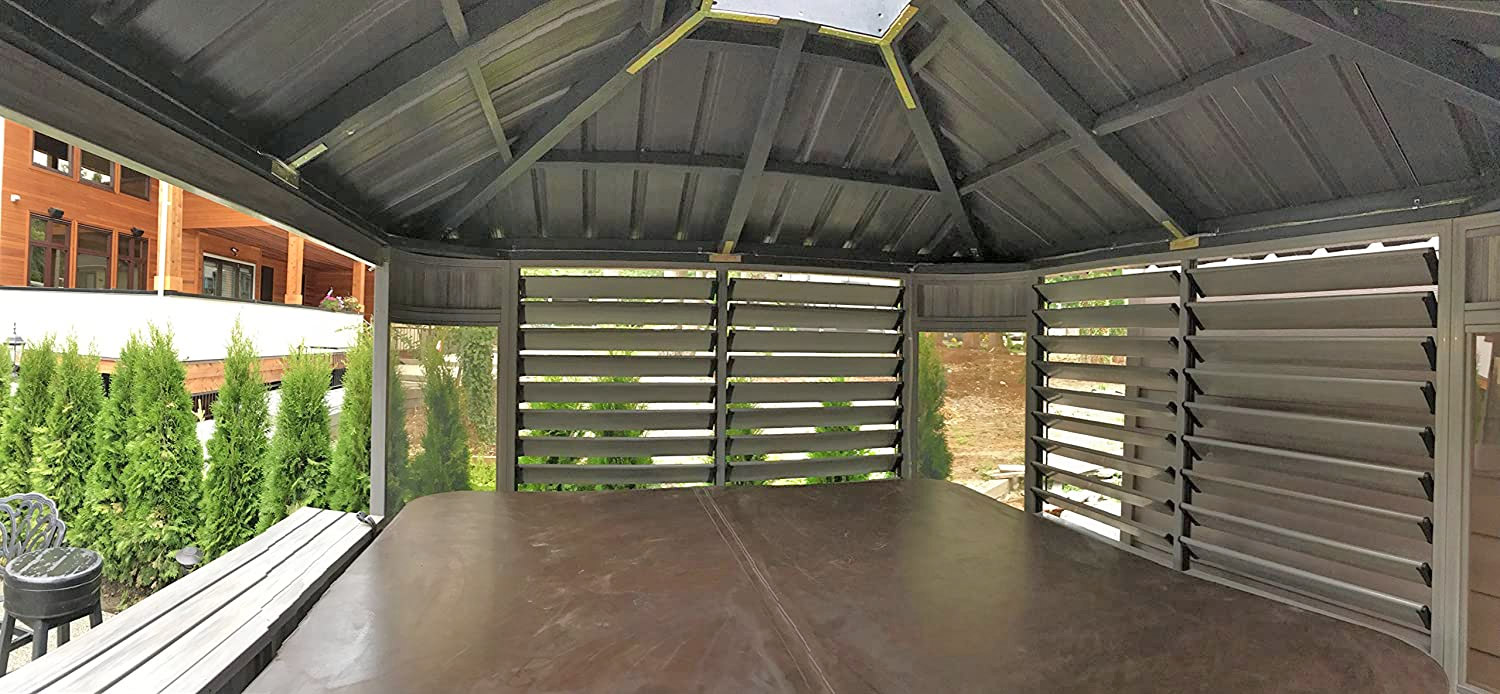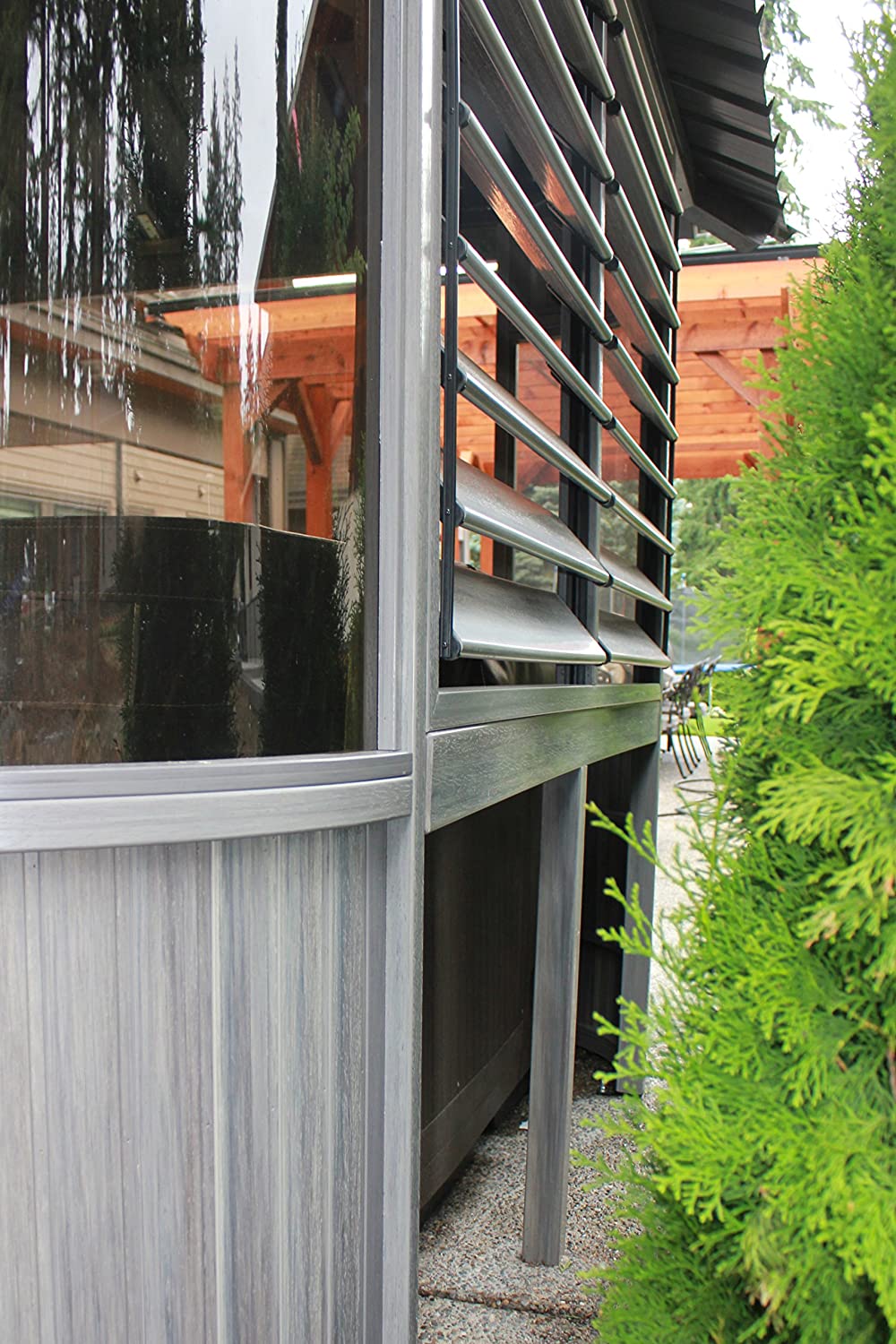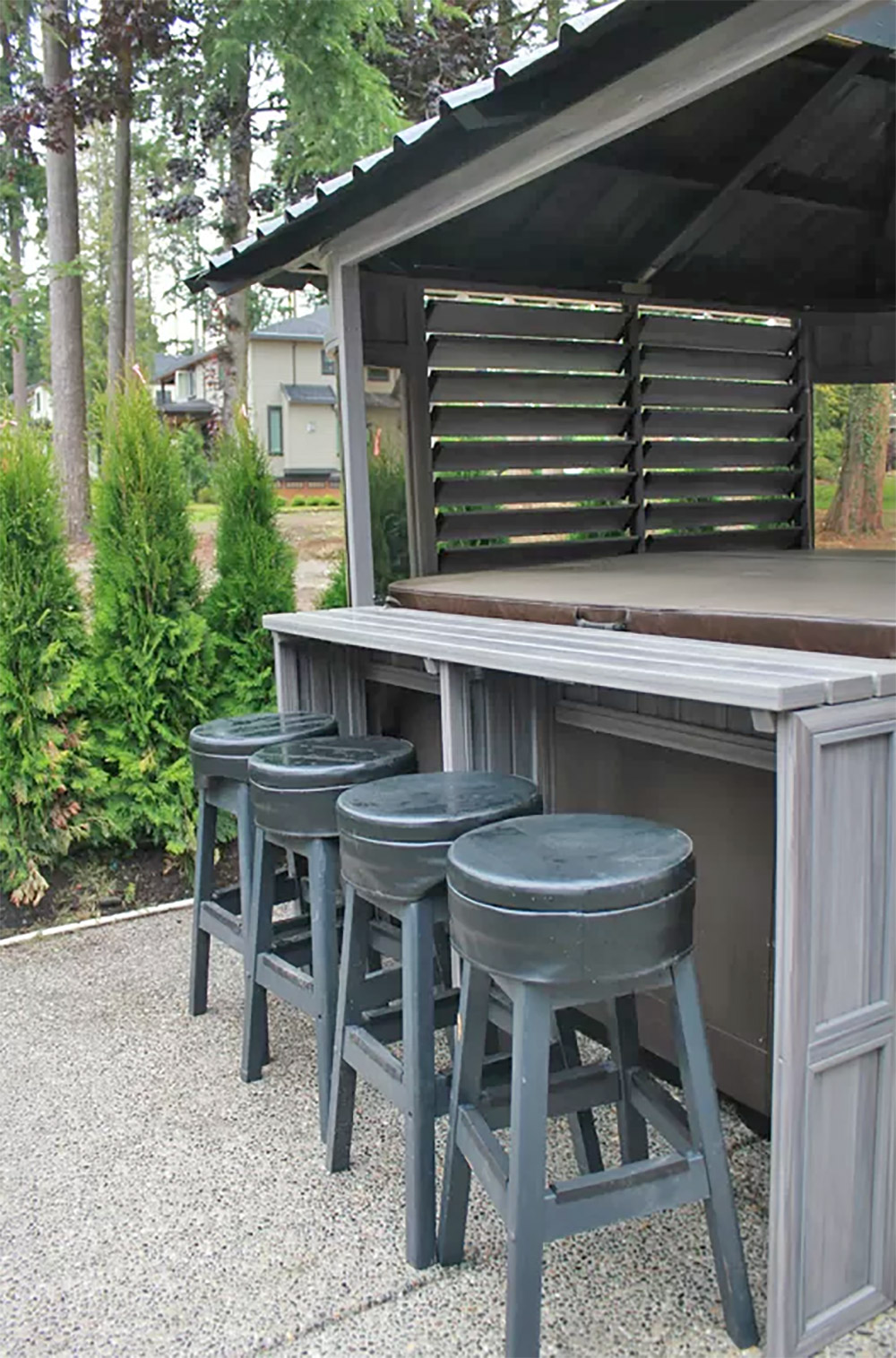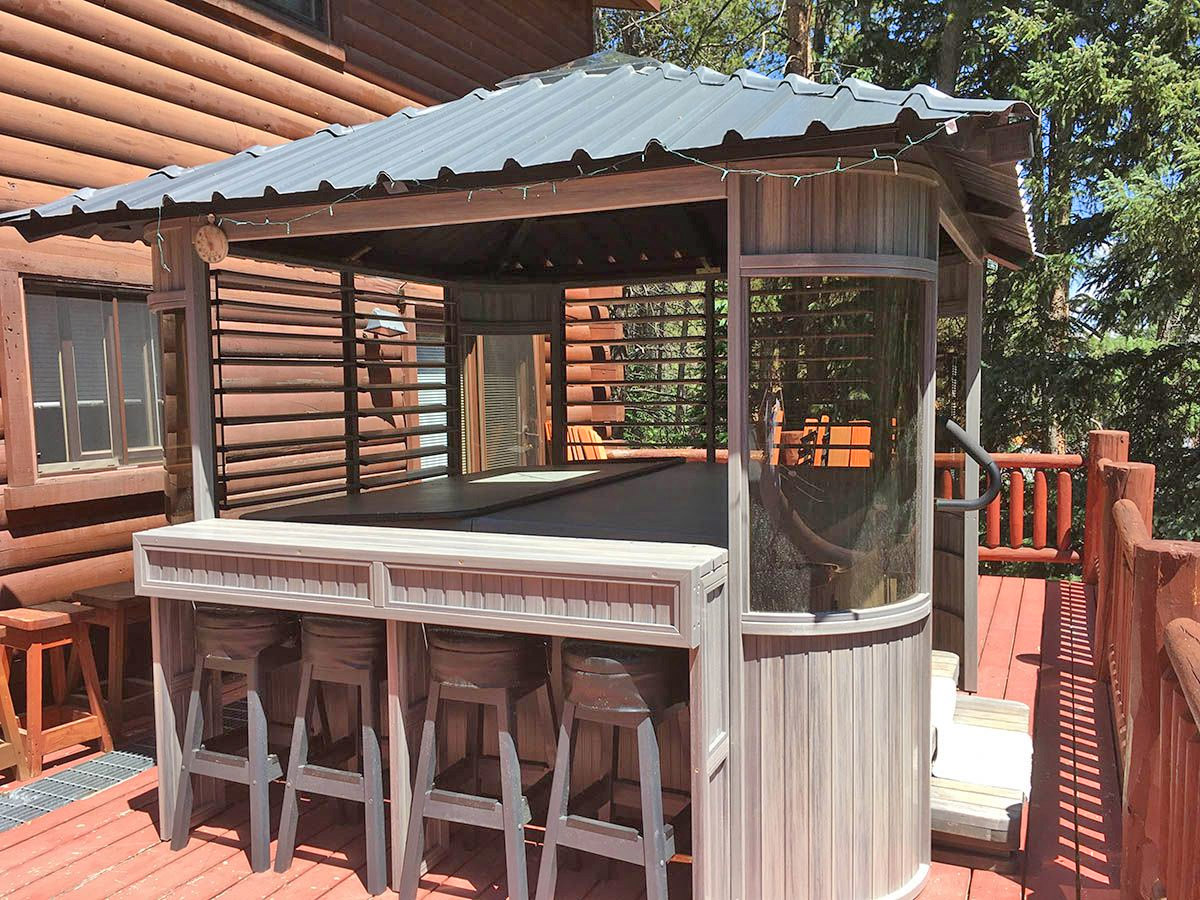 Check out the hot tub gazebo in action via the video below.
Subscribe To Our YouTube Channel