Incredible Kinetic Sculpture Shows Bear or Bull Market Status In Real-time
By Ryan on 03/09/2020 8:07 PM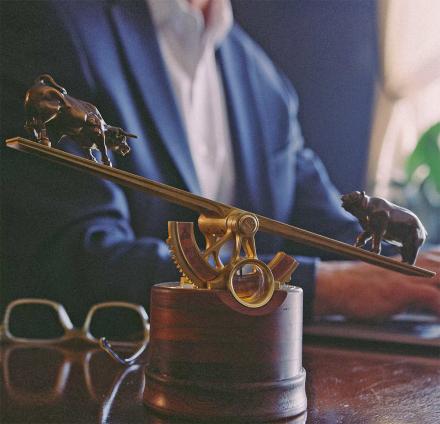 If you're looking something to really class up your desk or office, and have already passed on the kneeling knight pen holder, or the mini heat powered engine that runs off your coffee mug, you may want to look into this incredible market status indicating moving sculpture! It'll tell you whether we're currently in a bear or bull market in real-time with either an actual bull on the downswing of the scale or a bear.

View all options here
Created and sold by August & Wonder, the unique bear or bull market kinetic moving sculpture scale connects up to your Wi-fi, and will tell you in real-time what kind of market we're in. This way if the market swings suddenly, you'll be the first to know about it as your sculpture's scaled changes sides.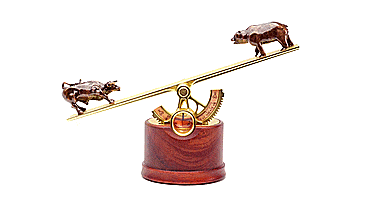 Not only can it display whether we're currently in a bear or bull market with the stock market, but it can also be used to display the market status of cryptocurrencies as well. The user of the market scale can select with cryptocurrency or stock market index they'd like to track and will be accurate up to 1/10 of a percent.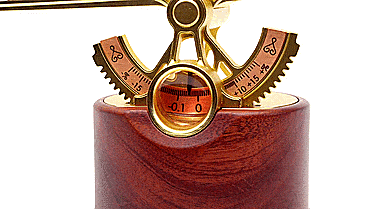 The moving bear or bull market scale sculpture is made with extra-fine materials and finishes, with exacting attention to detail. The base of the device is made from beautifully finished New Guinea Rosewood hardwood, its cast metal parts are made from zinc, with platings of copper and brass, and the custom-designed motor is quiet, and moves with the flow of the markets without interruption and noise in your office.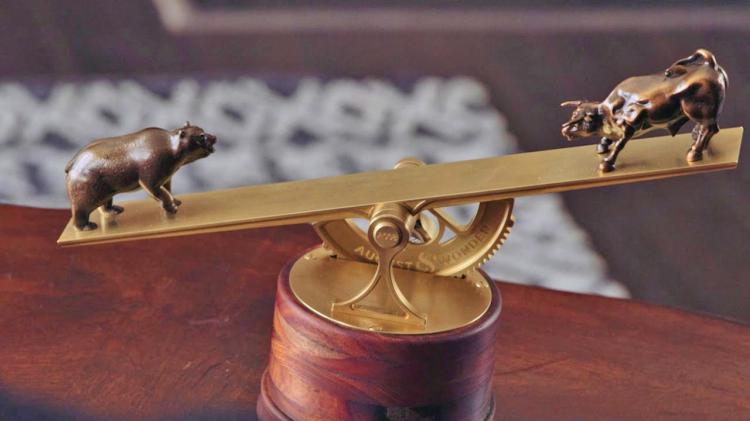 The unique moving stock market status sculpture comes in two different versions, one of which that plugs into an outlet to receive power, and a more expensive model that's battery powered and cordless. There's also an option for a glass display case, and personalized engravings.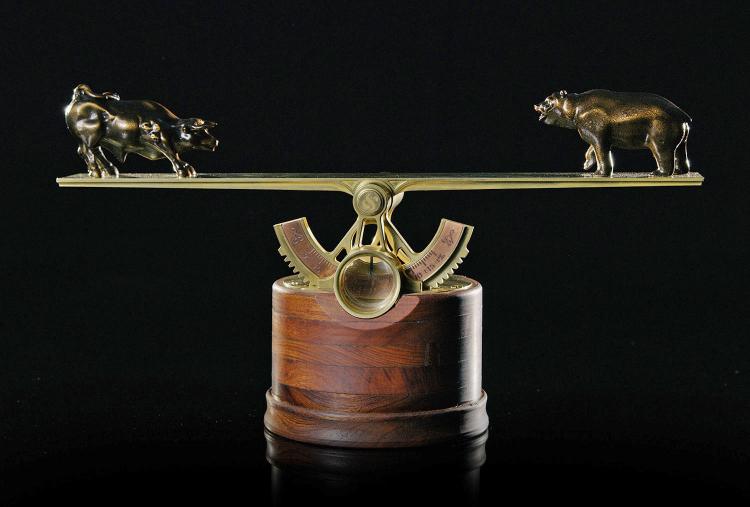 The bear or bull market desk ornament is used in tandem with a smart phone app that lets you set everything up, and can be set to update every 1 minute, 5 minutes, 10 minutes, 15 minutes, 30 minutes, or every hour. It can also be set to track any of the follower cryptocurrencies: bitcoin, bitcoin cash, etherium, litecoin, dash.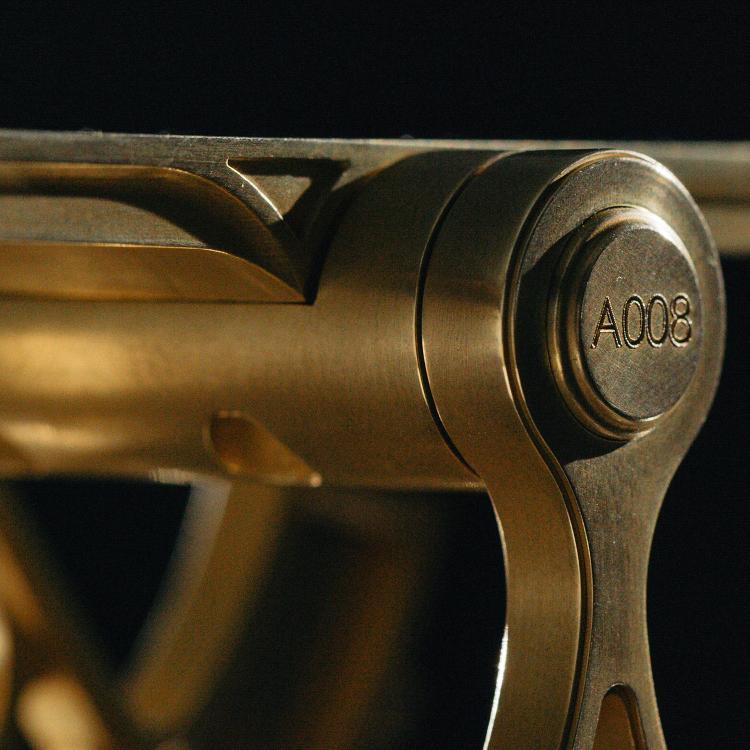 Check out the bear or bull market real-time market status kinetic sculpture scale in action via the video below.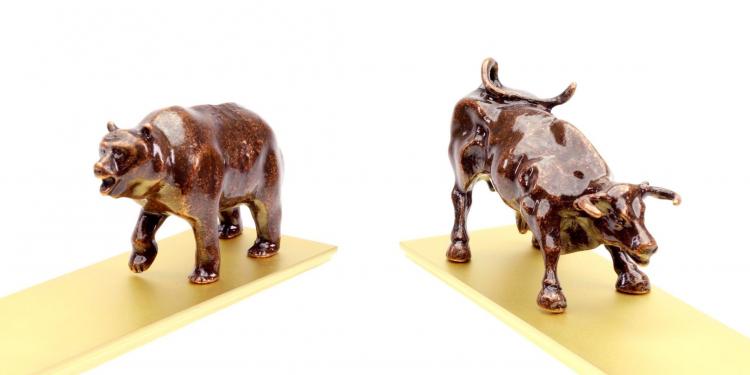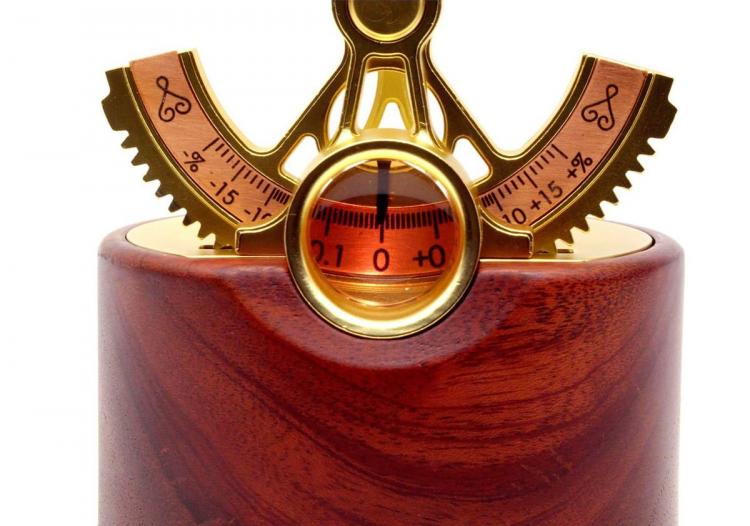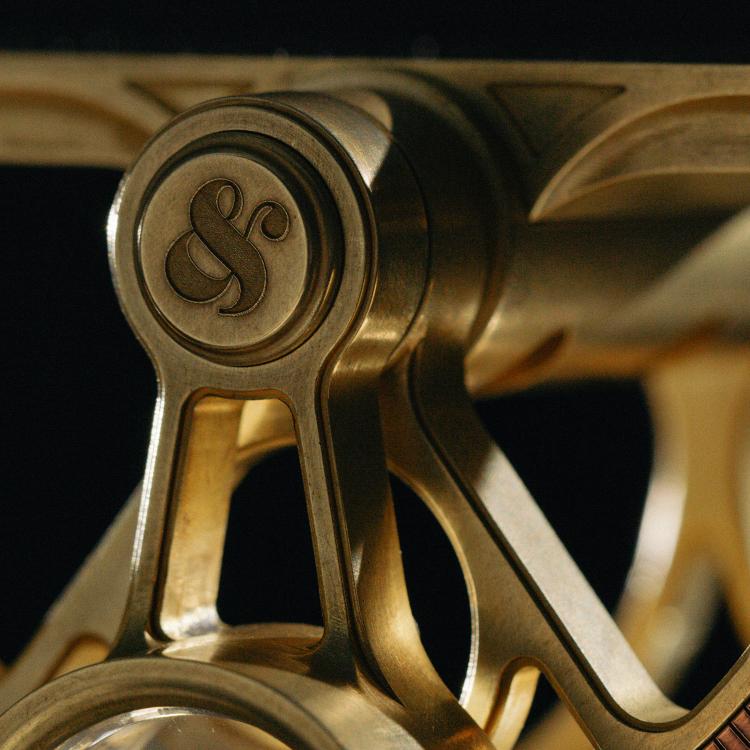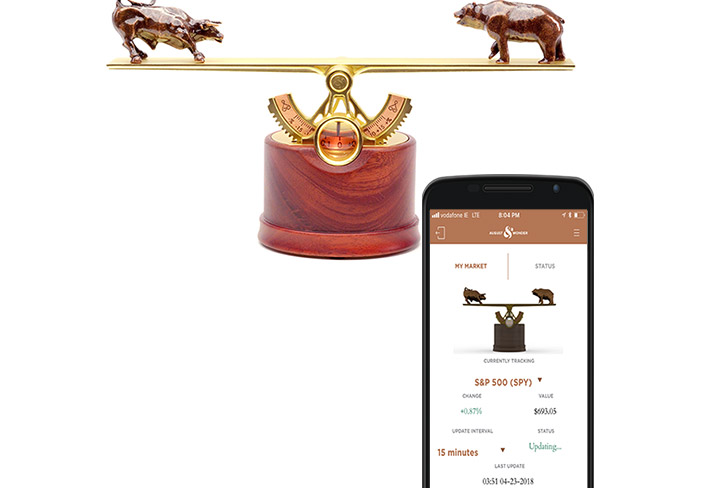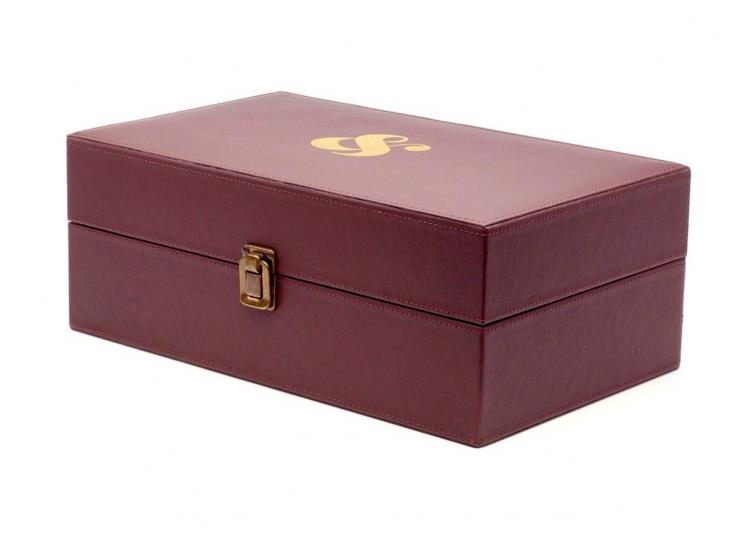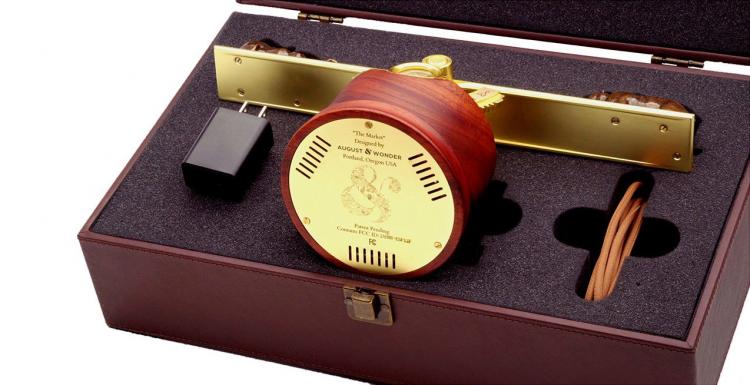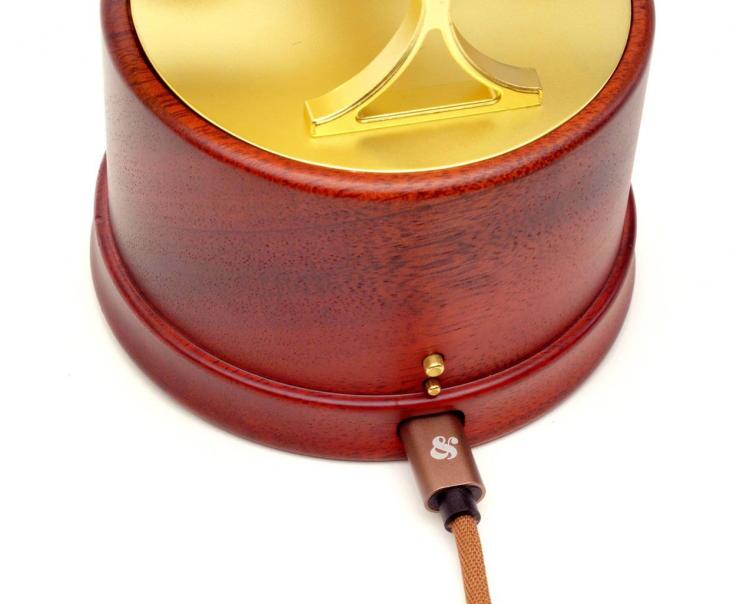 Subscribe To Our YouTube Channel