Heat Powered Engine Runs On Top Of Your Coffee Cup
By Ryan on 11/08/2017 4:47 PM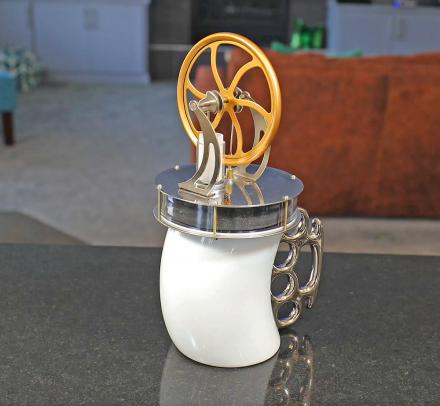 There's nothing quite like some science trickery to spicen up your desk at work, to show just how much cooler you are than your coworkers! This low temperature stirling engine, will run right off the heat from your coffee cup, and will not only make for the coolest desk ornament, but will also most likely wow your boss into giving you a raise!

Get the brass knuckle coffee mug here
To use it, just place the mini engine on top of your coffee cup and give it a little push to get started. Since the heat from your coffee will heat the bottom of the engine, it'll continue to run as long as your coffee is hot! And since the engine is trapping the heat from your coffee within your mug, it'll surely run for quite a while.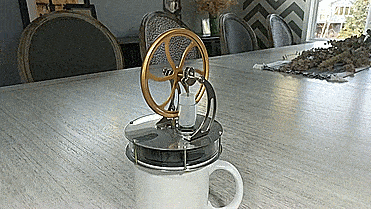 The heat powered sterling engine doesn't actually need coffee, as it'll work with any hot liquid like water, tea, etc (or even a flame). The bigger the temperature difference is between the bottom plate and the top plate of the engine, the faster it'll run. If quite different, you can achieve rotational speeds of up to 200 RPM.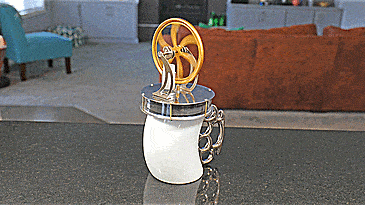 The mini sterling engine is made from steel and glass materials, needs a temperature different between the top and bottom plates of 68 degrees F to start the engine, and measures 8 inches tall x 5.4 inches in diameter.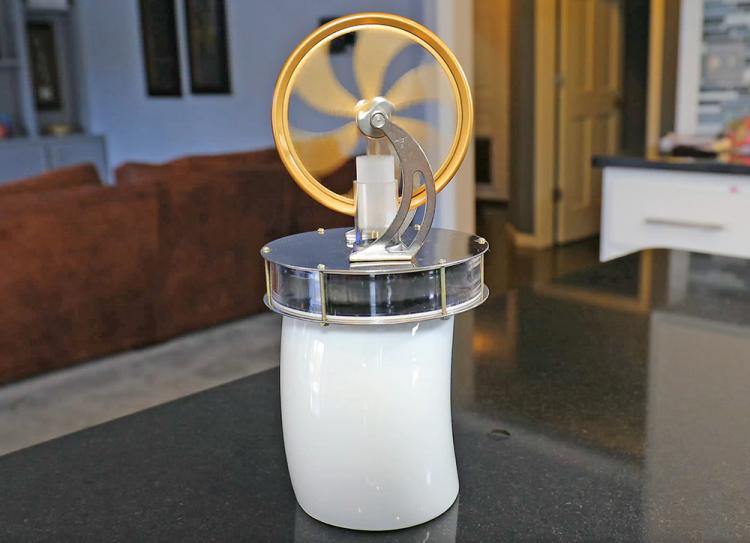 Check out the mini sterling engine that can be powered by the heat from your coffee in action via the video below.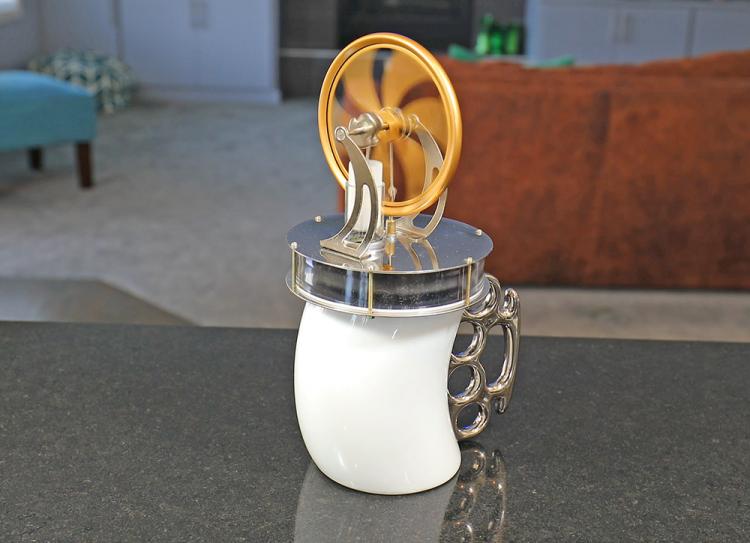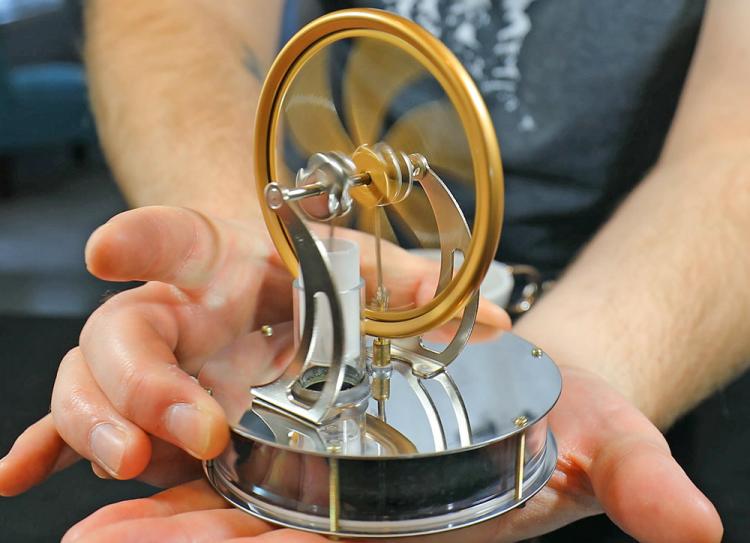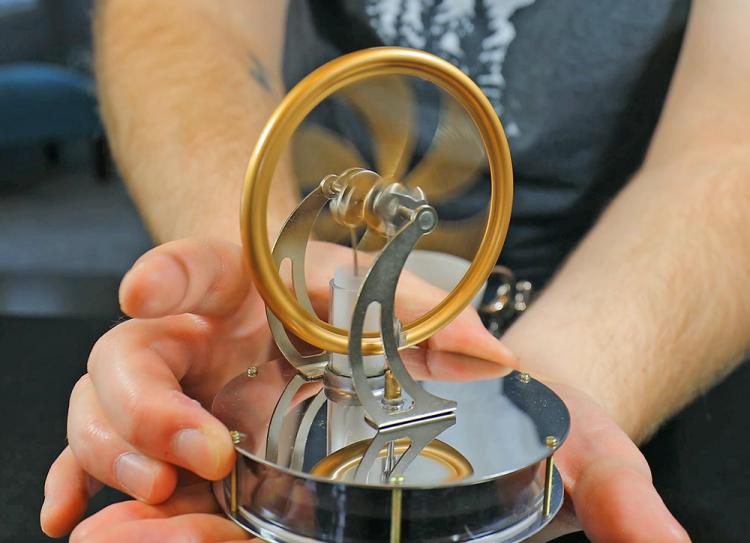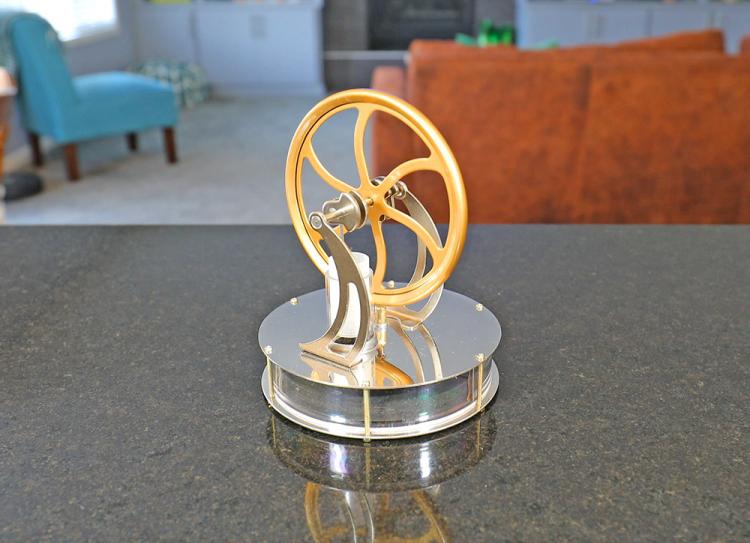 Subscribe To Our YouTube Channel