This Ultimate Hot Tub Has Two Tiers With an Attached Endless Swimming Pool
By Ryan on 06/09/2021 3:27 PM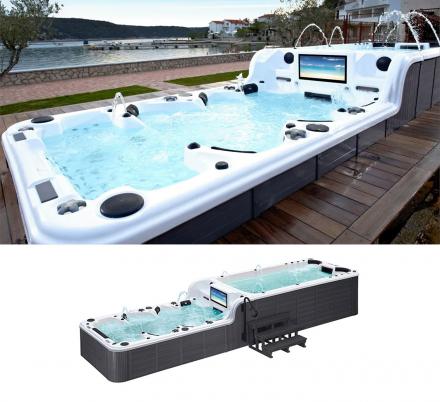 When it comes to hot tubs, there are two different types of people. There are those that go for the cheapest hot tub that you can get to get a quick and easy soak in, and then there are those that go way overboard, and plan on having a hot tub party every night of the week. This ultimate hot tub is for the latter group. It's a massive 2 leveled hot tub that seats up to 12 people, and yes, it even has an integrated television built right into the side wall of the top level tub.
This ultimate 2-tiered hot tub is called the Sunrans Endless Swim SPA Pool, and it has two different uses depending on which tier of the hot tub you're using. The lower level is for sitting, and can seat up to 8 people with built-in molded seating that's filled with jets, whereas the top tier to the hot tub is for lounging with large molded areas for 2 adults to lay down and relax. Though the top area can fit more than 2 people if they're not laying down.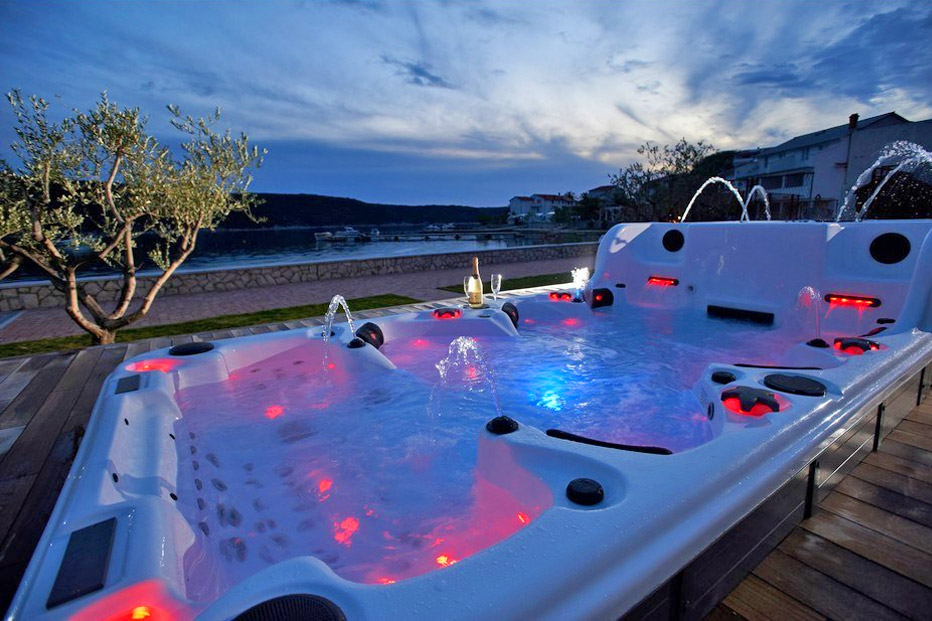 With a water capacity of 3,300 gallons, the ultimate hot tub also features a waterproof TV that's built-in to the side of the top tier where you can watch movies or listen to music while you relax (or party) using two integrated speakers, a wi-fi control panel lets you control everything on the the hot tub wirelessly, plus the entire tub is filled with color changing LED lights that illuminate the water to your liking.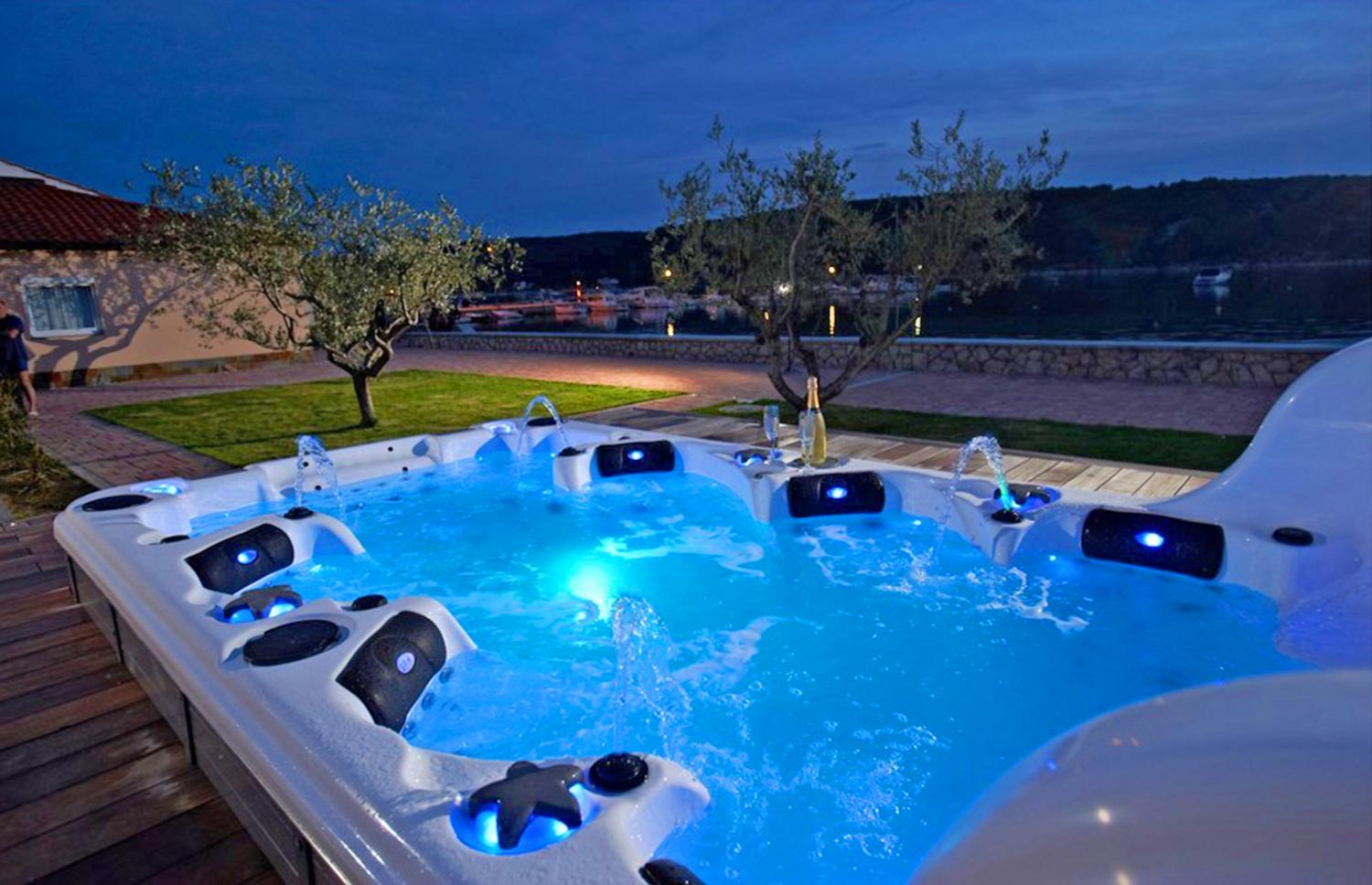 Throughout the entire hot tub you can have it spray fountains of water up and back into the water to create an extremely relaxing experience. It also comes with 6 jet pumps, as well as a 1.5 HP air blower, a 3KW/220-240VAC heater, 153 total jets, 7 headrest pillows, and it even has a massive 2 tiered cover that covers the entire ultimate hot tub.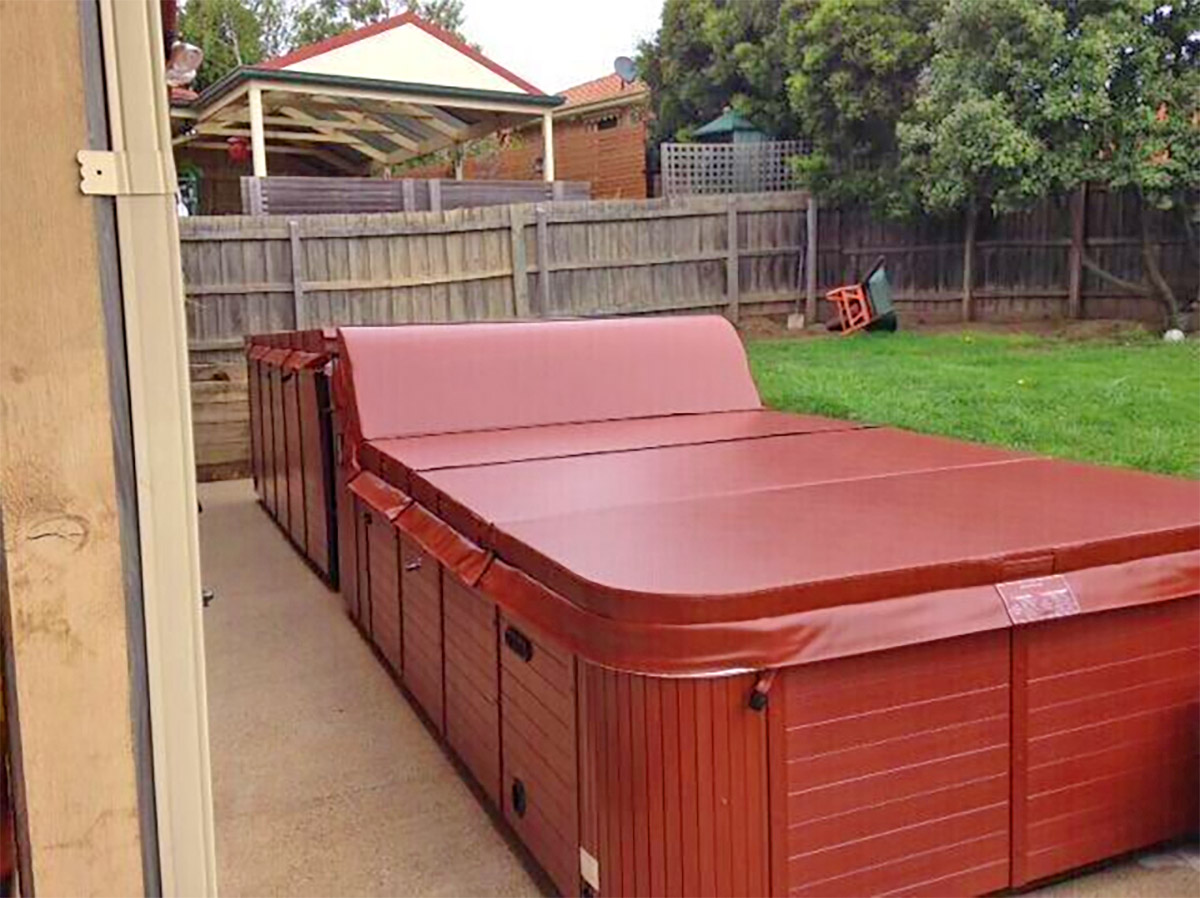 The ultimate hot tub comes in 10 different color options of your choosing, it uses an America Balboa Control System, it measures a massive 26.2 feet long, it's made from acryclic, is made by a Chinese company called Sunrans, and you can even customize the color of the cover.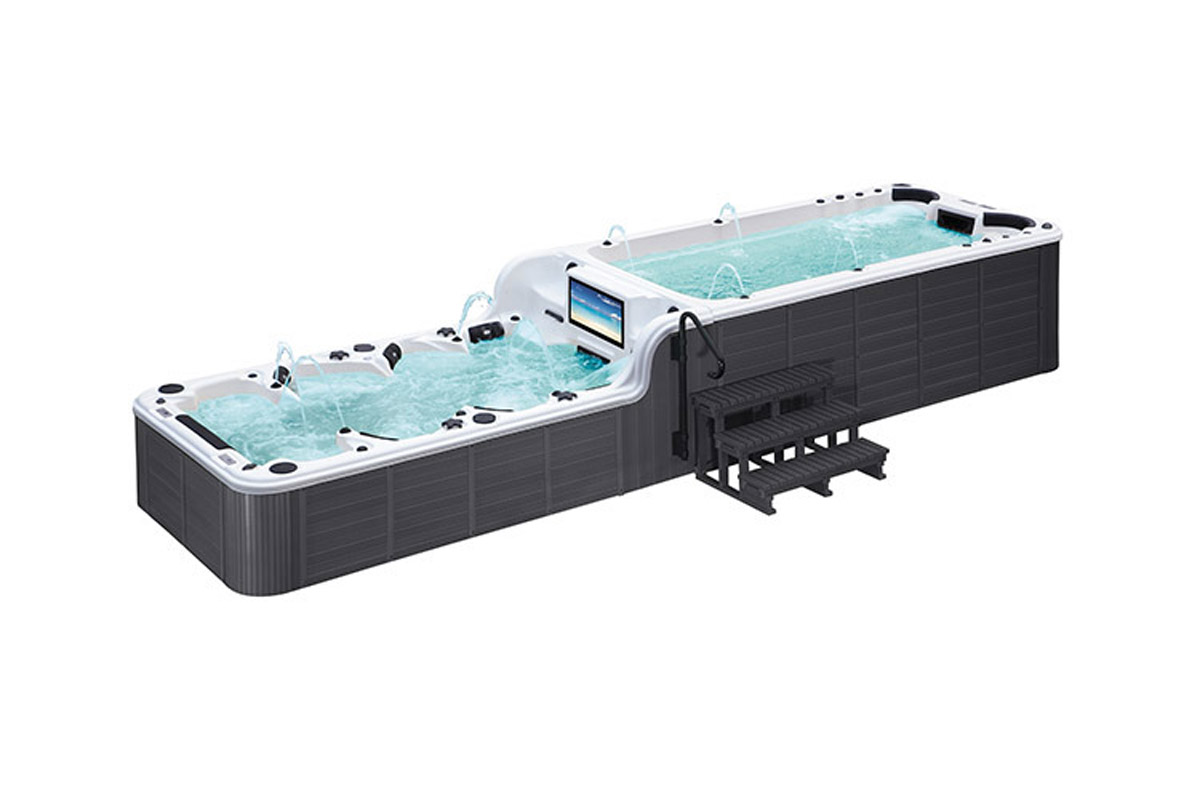 You can customize the color of the Ultimate Hot Tub in three ways, including the inside acrylic, the external panels, as well as the cover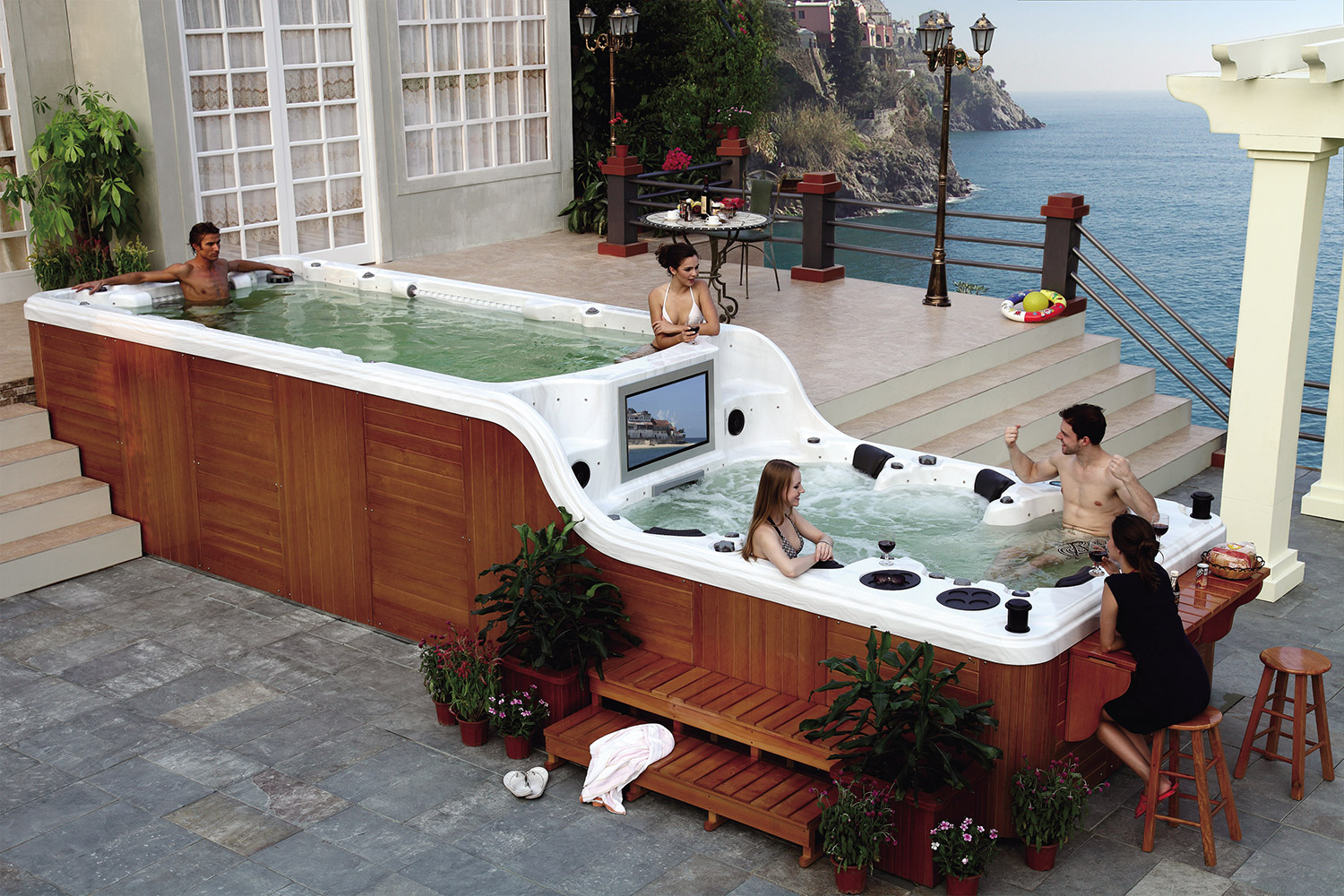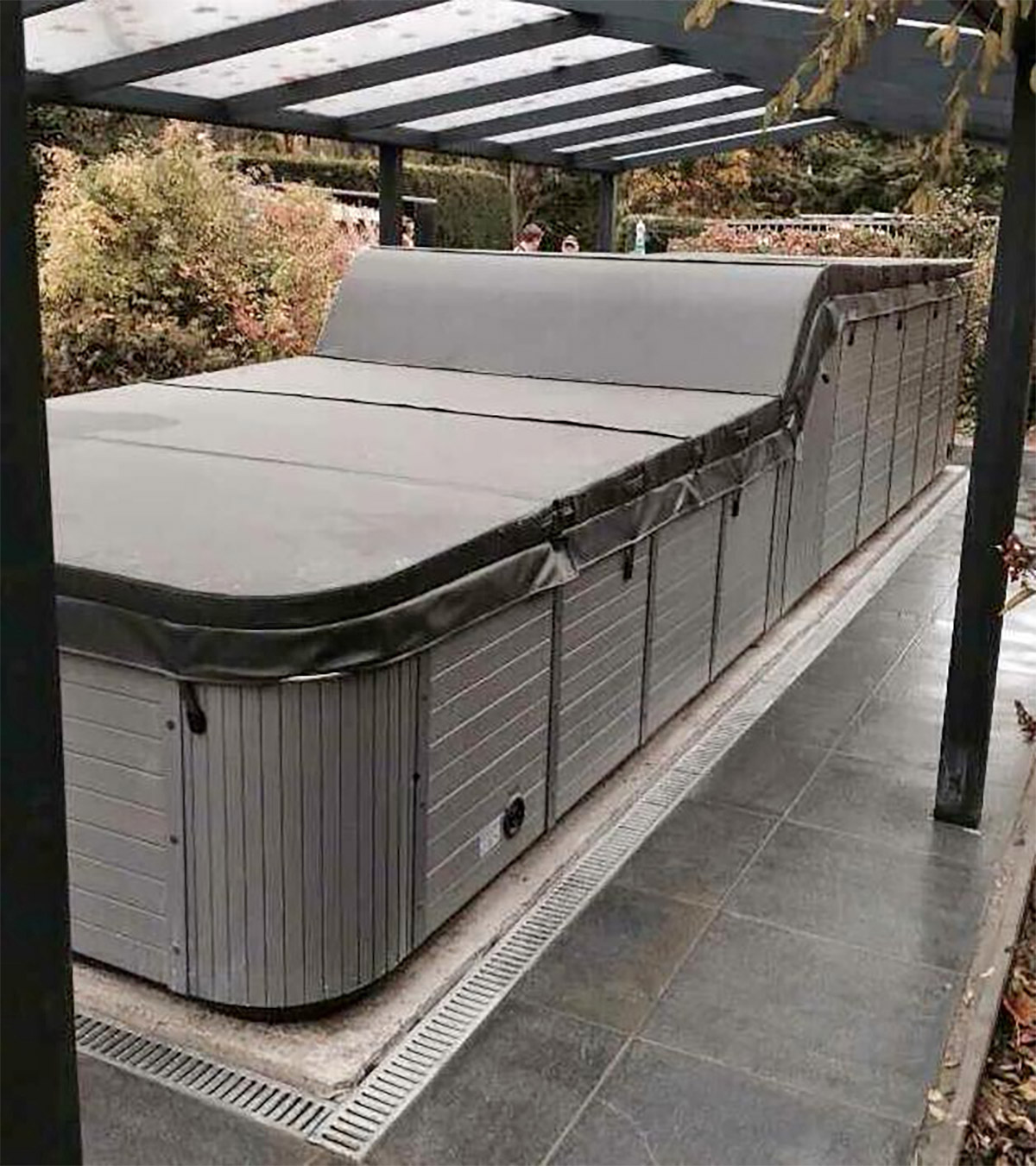 Check out the ultimate hot tub in action via the video below.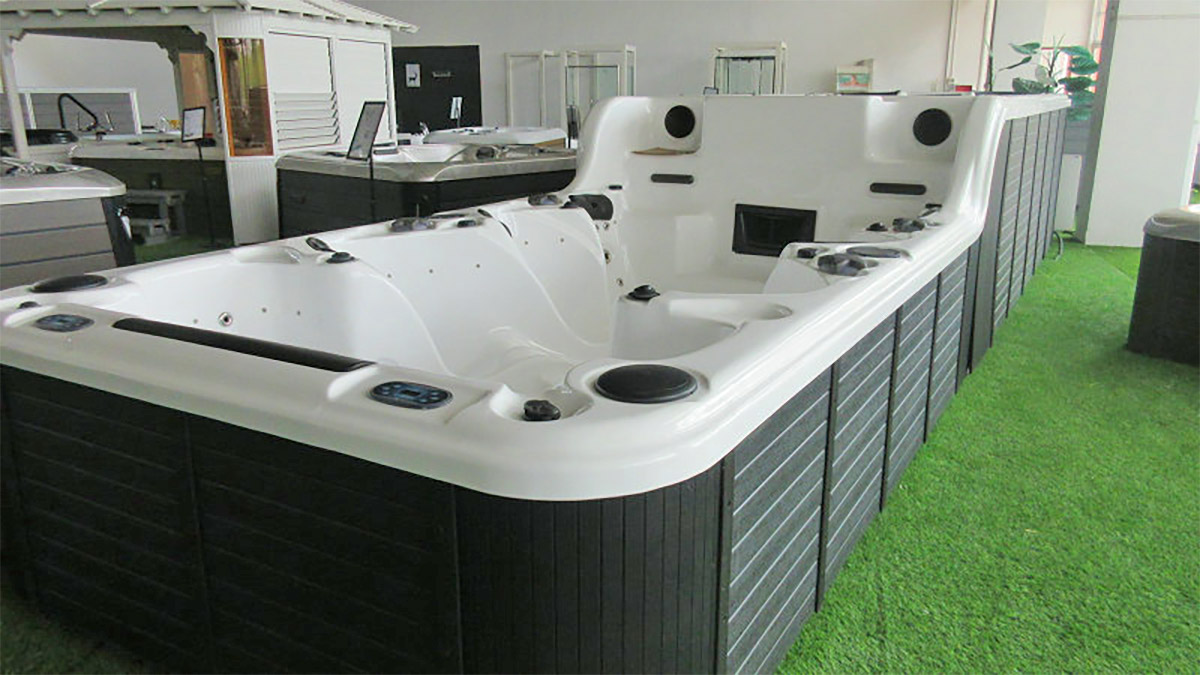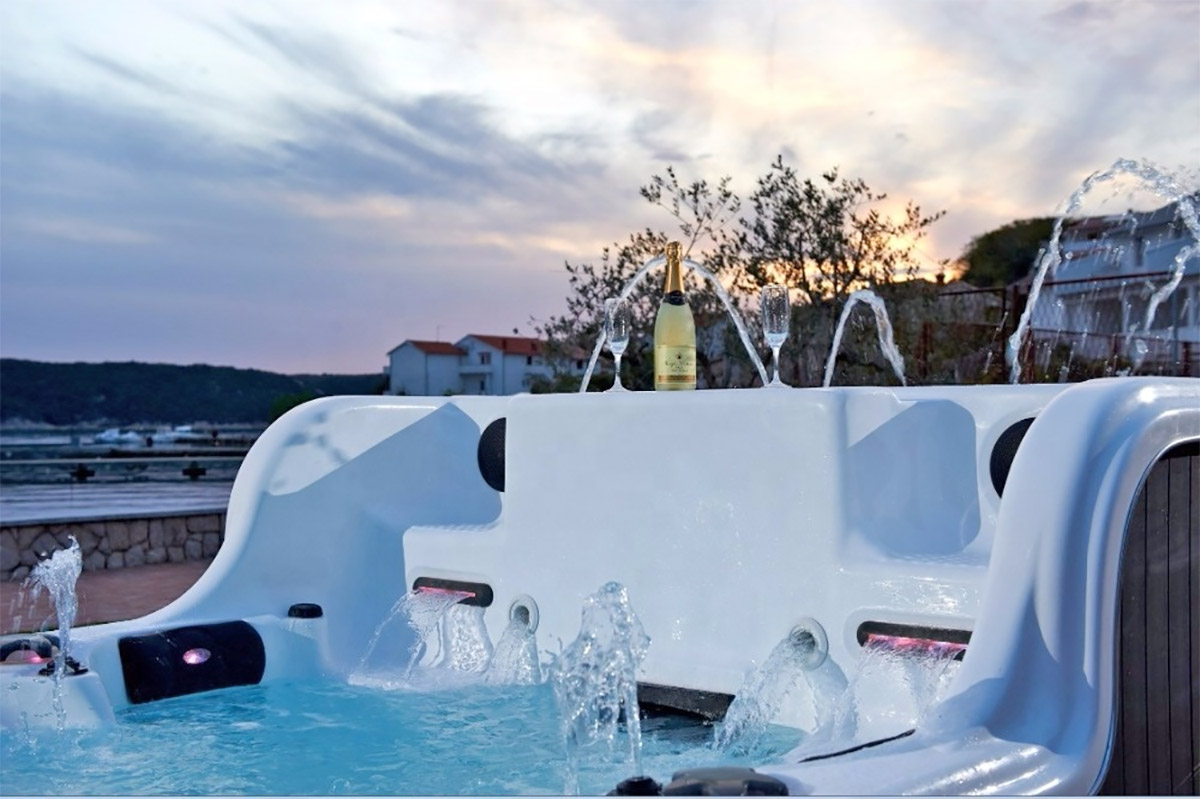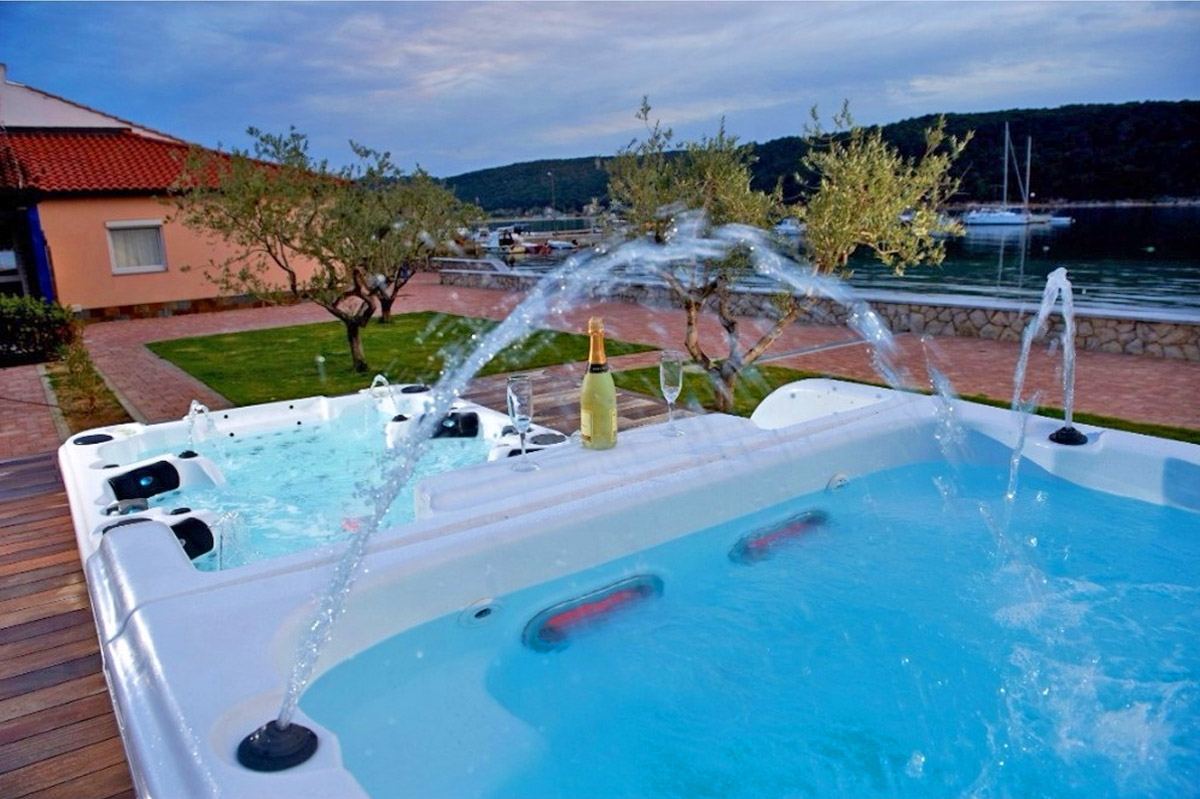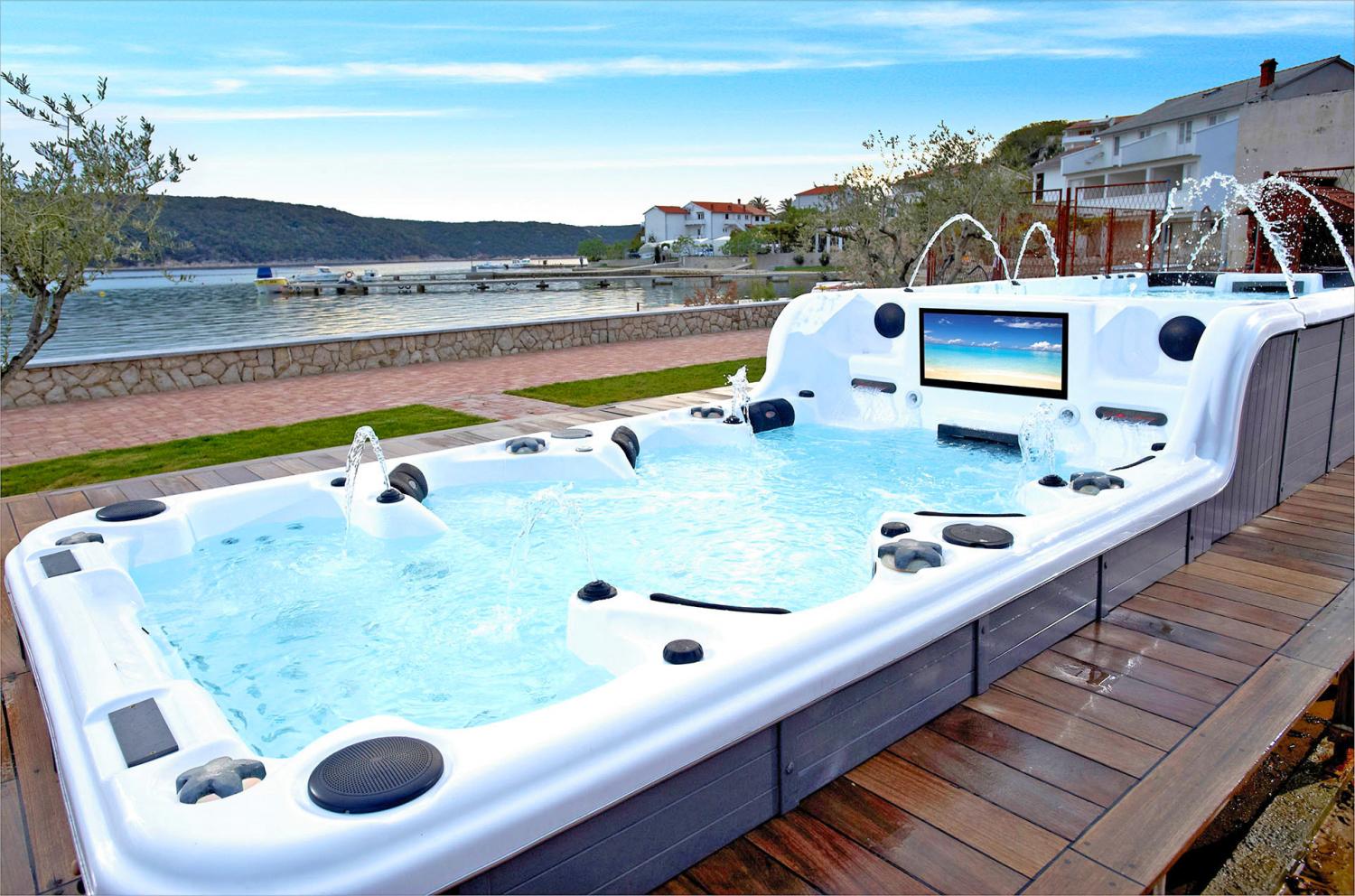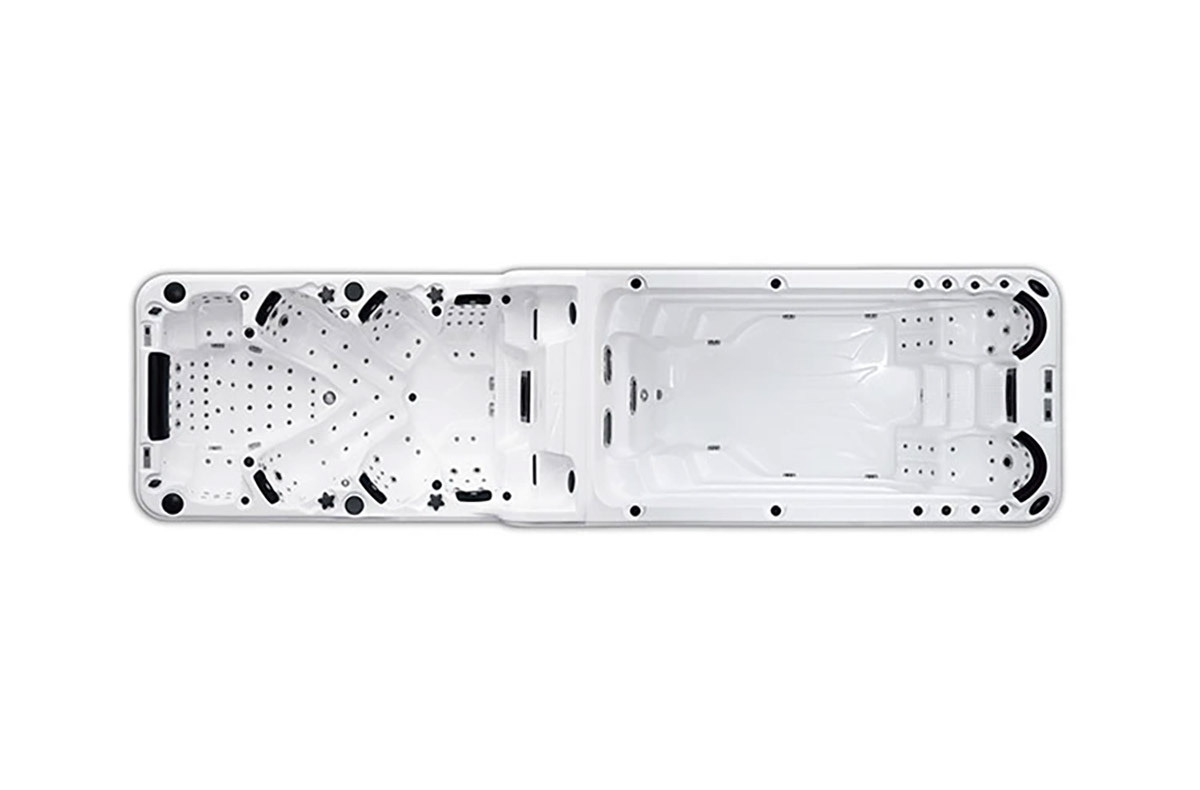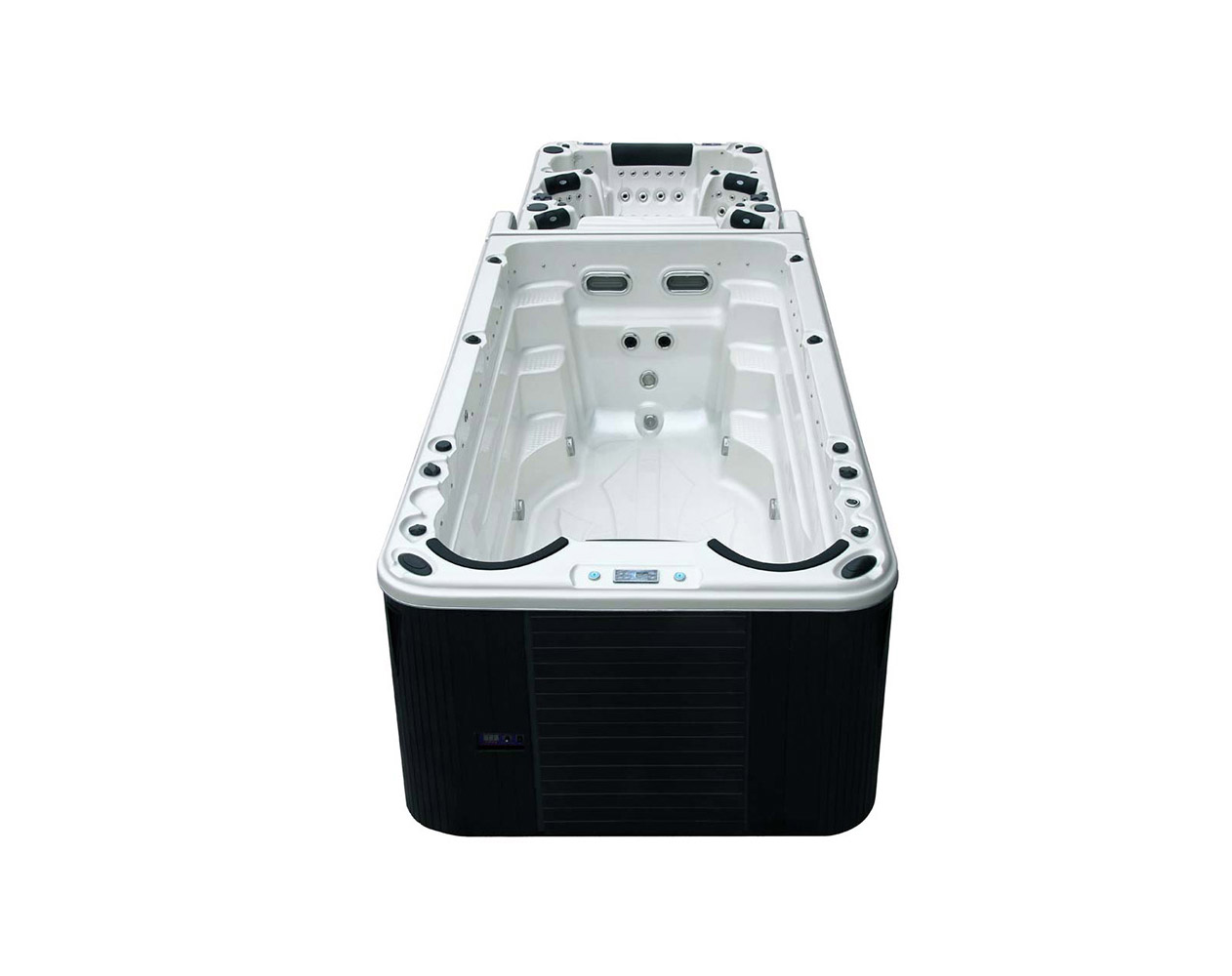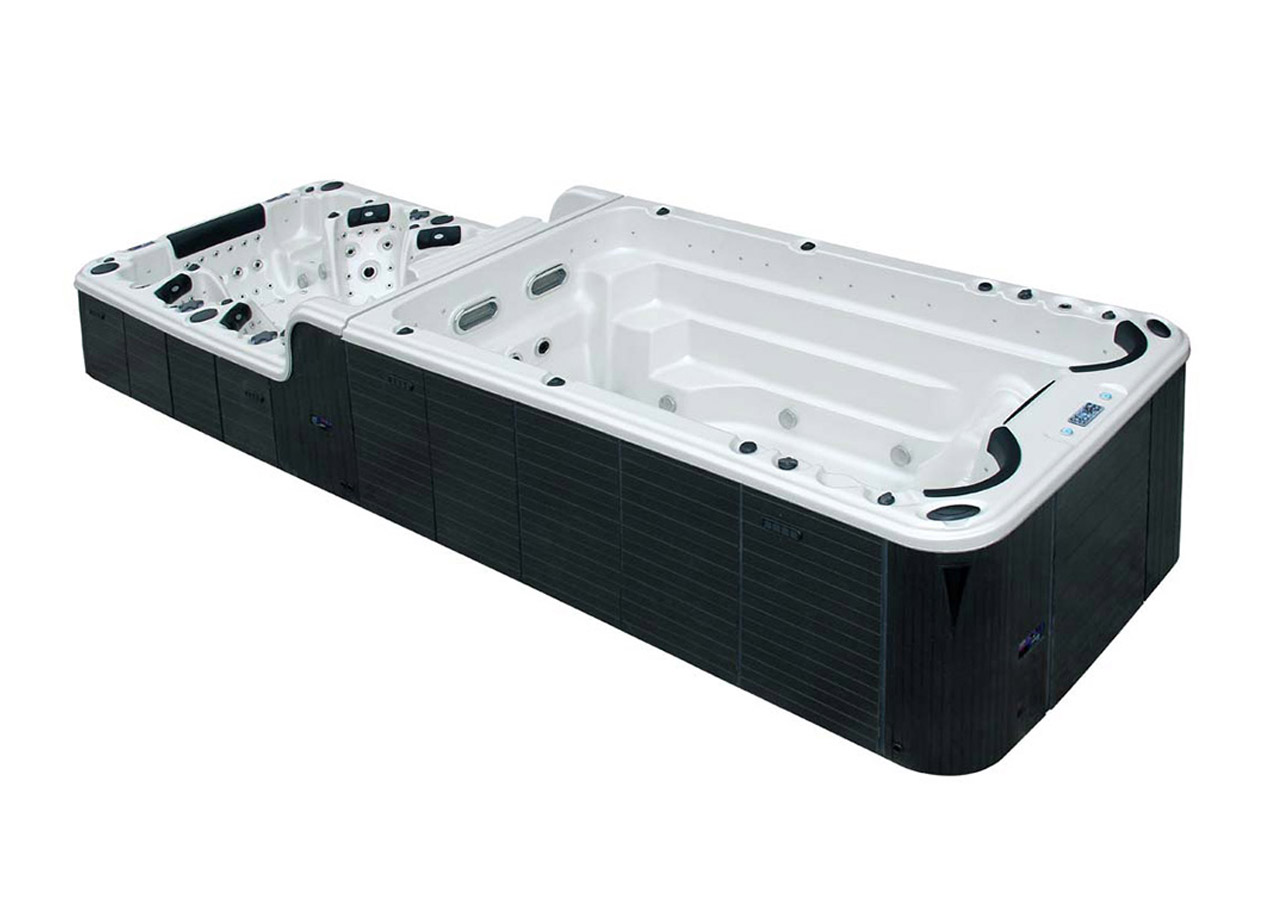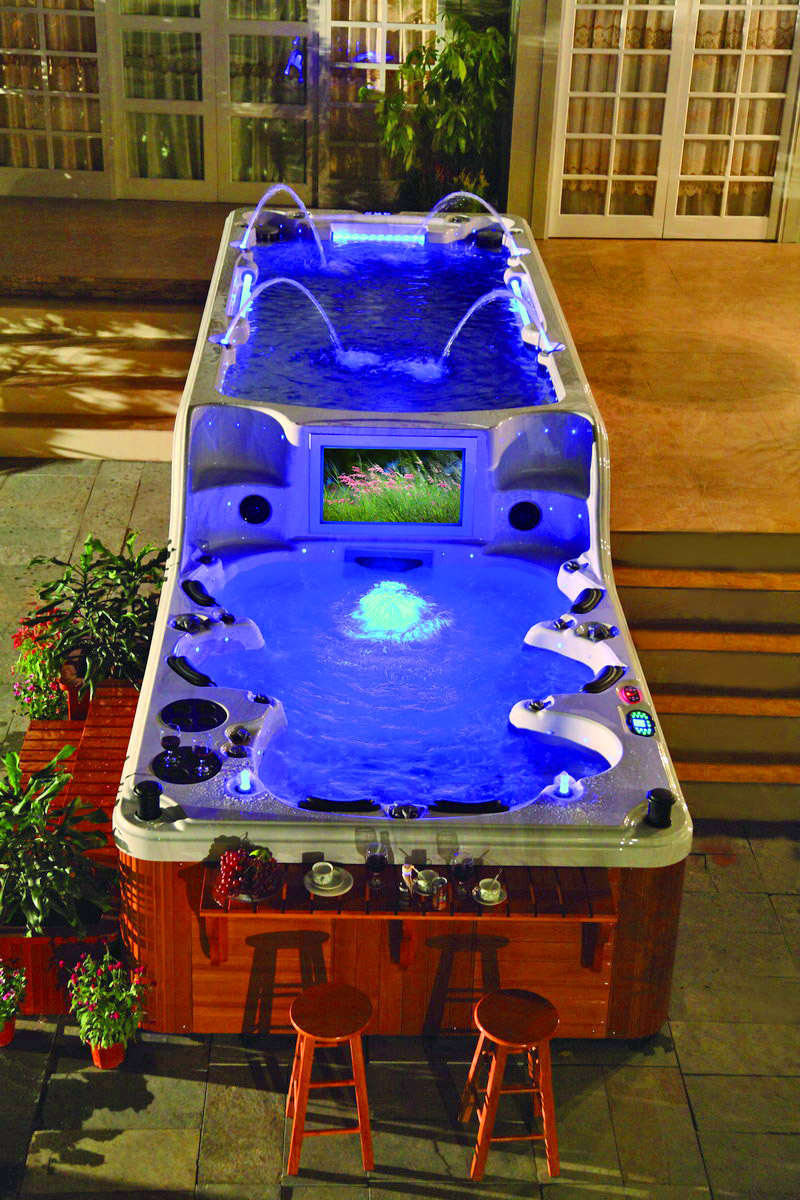 Subscribe To Our YouTube Channel