This Manual Trash Compactor Bin Holds 3x The Amount Of Trash
By Ryan on 09/26/2022 10:00 AM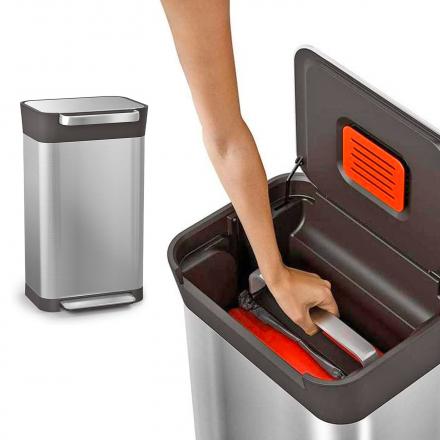 If there's anything worse than smashing your garbage down to compact it, only to get some sort of toxic liquid garbage substance on your hand, please let me know. Garbage's get too full, and instead of actually taking it out, we like to extend the life of the garbage bag and pass that responsibility on to the next person who puts something into the trash by pushing it down. That's exactly what this smart trash bin does! It has a feature that lets you cleanly compact your trash to continue using it without taking it out.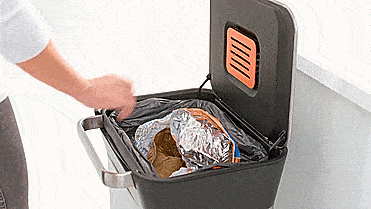 To use the smart trash can compactor, just fill up your garbage until it's nearing the brim, the pull up on the handle on the side of the bin, and start pushing down.
Once the handle starts to move down, 2 arms close in on your garbage, and allow you to fully compact your trash without having to see or touch a thing inside of it.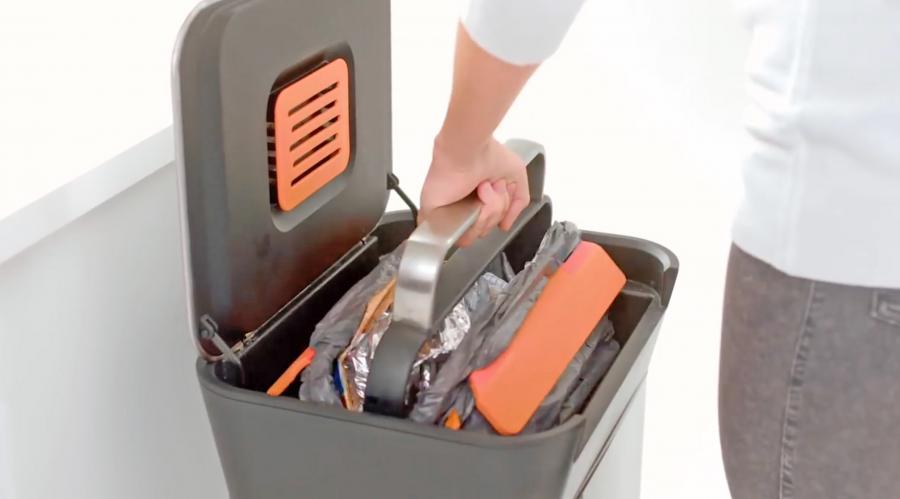 The Titan trash compacting garbage can uses an anti-tear design that won't tear or pinch your garbage liners, this means you won't have garbage ooze pouring from the side or bottom of your bag when you haul it out.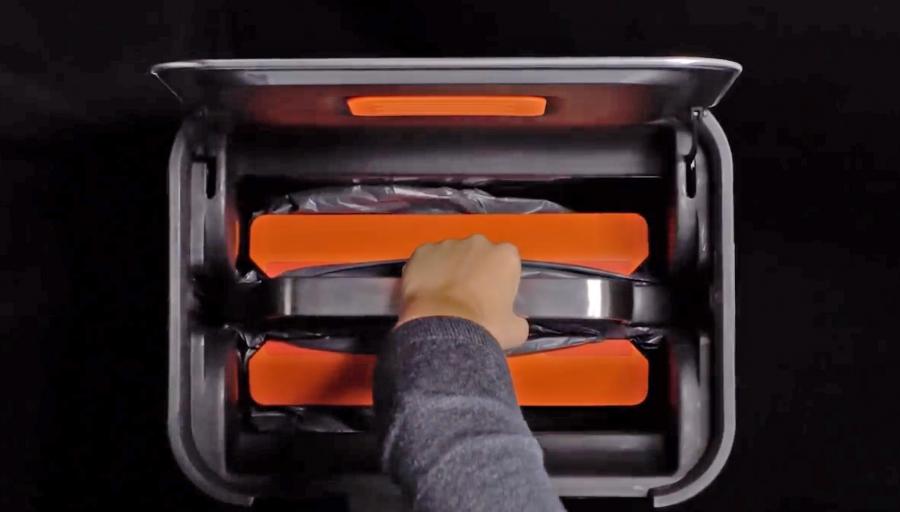 The garbage compacting bin is compatible with standard plastic liners, though extra-strong IW4 custom-fit liners are also available for the bin for added peace of mind when compacting.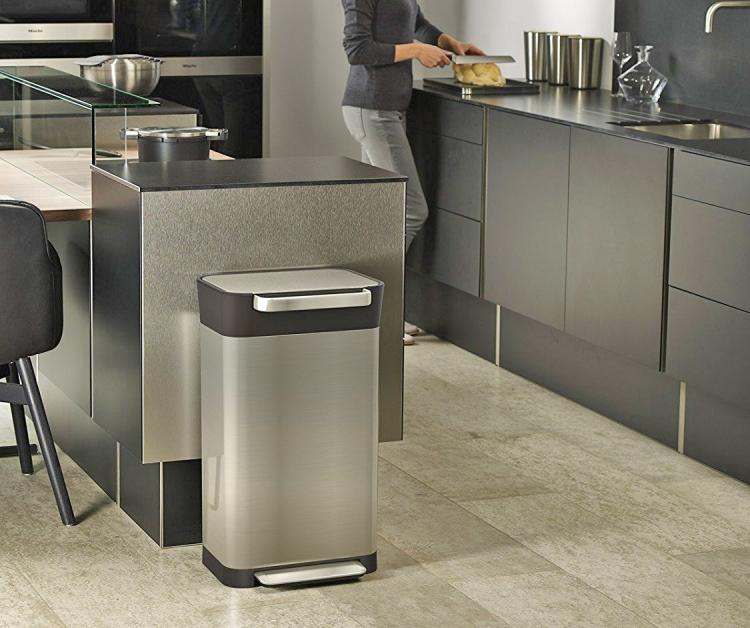 By compacting your trash using the Joseph Joseph Titan smart trash bin, you'll be reducing your trash volume by 66% after compacting it.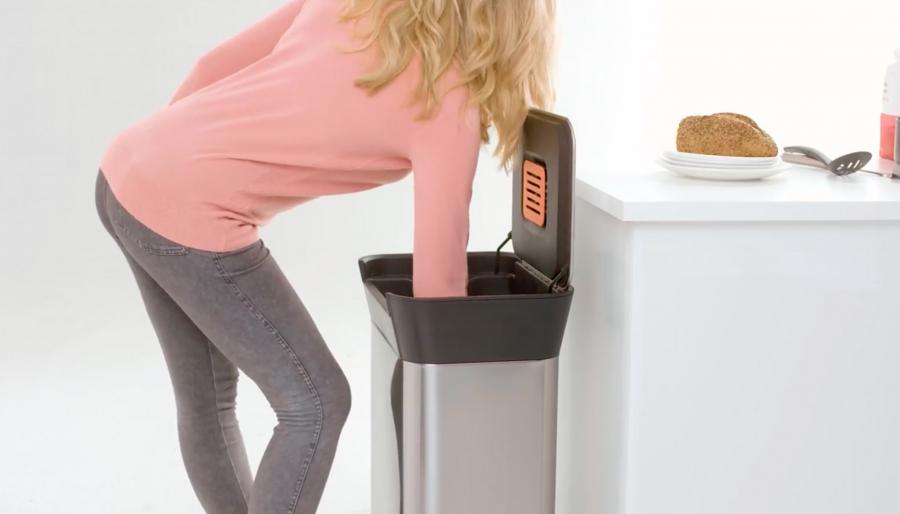 The unique trash bin even has an integrated odor control filter compartment inside the lid that holds replaceable carbon filters that soak up that sweet sweet smell of hot trash.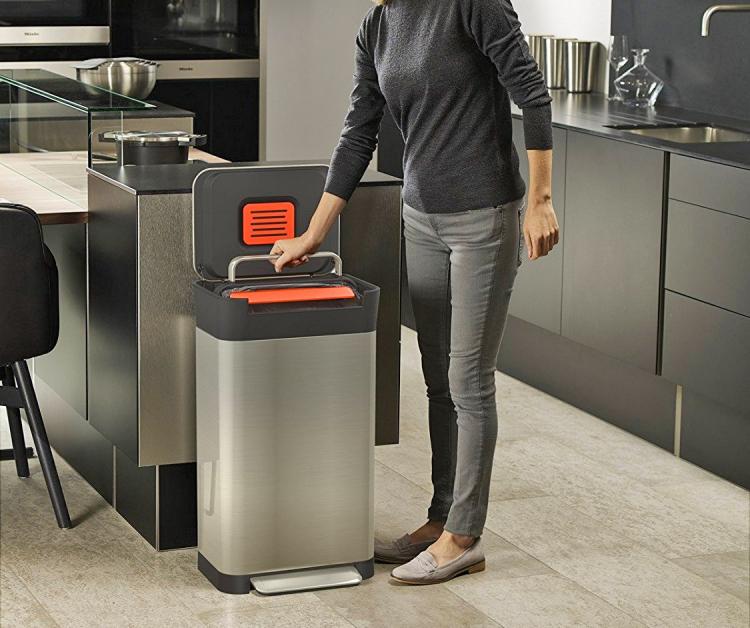 The easy trash compacting garbage bin has a food lever to open and close the lid hands-free, comes in either stainless steel or stone finishes to choose from, and comes in two different sizes: a smaller 5 gallon capacity model along with a larger 8 gallon capacity model.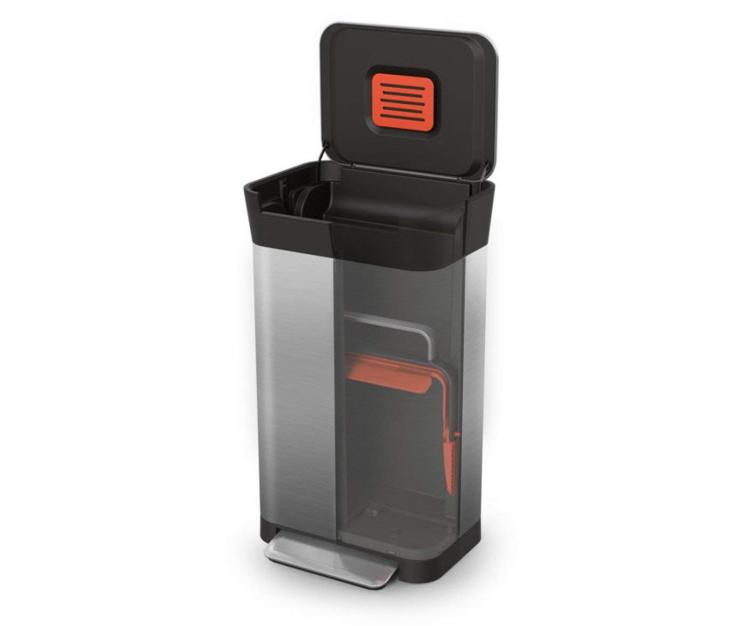 The manual trash compactor even comes with an integrated filter inside the lid!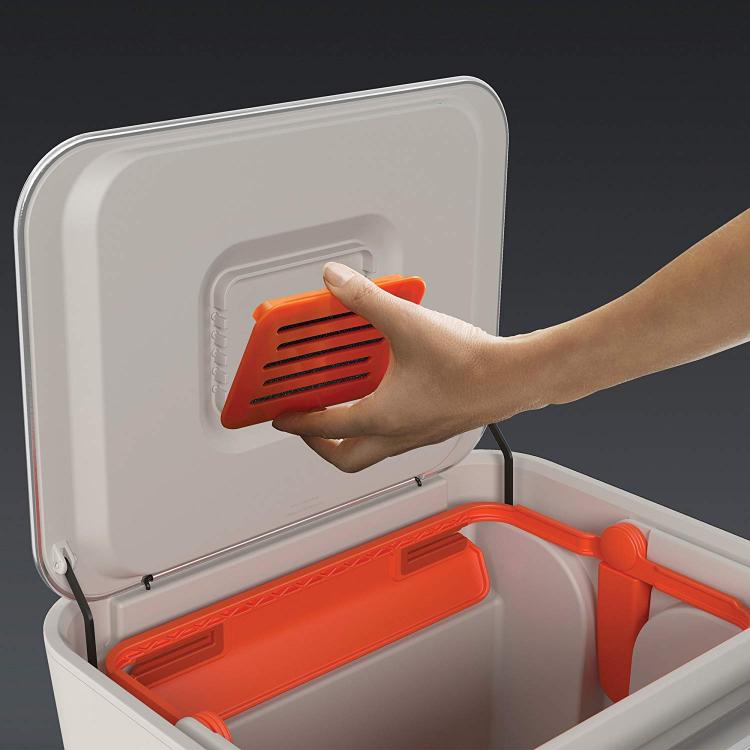 The carbon odor filters are fully replaceable!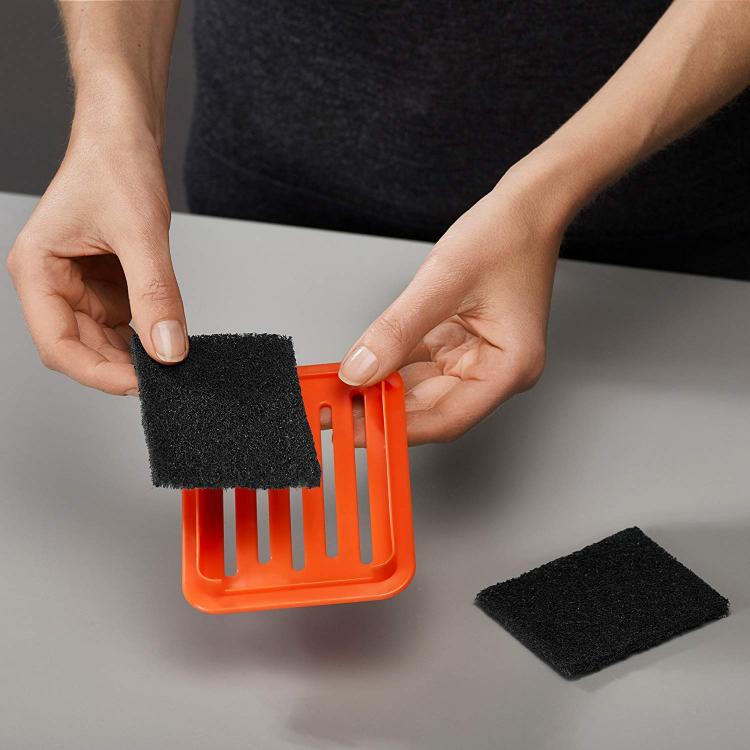 The unique trash compactor also features a pedal opener to easily open the lid hands-free!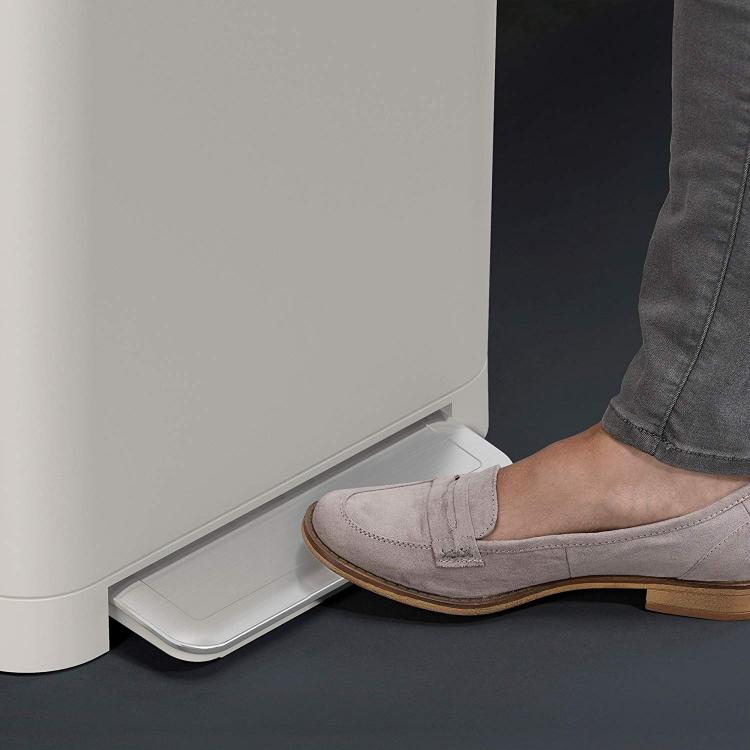 The manual trash compactor is a great way to save on garbage bags, which means it's better for the environment!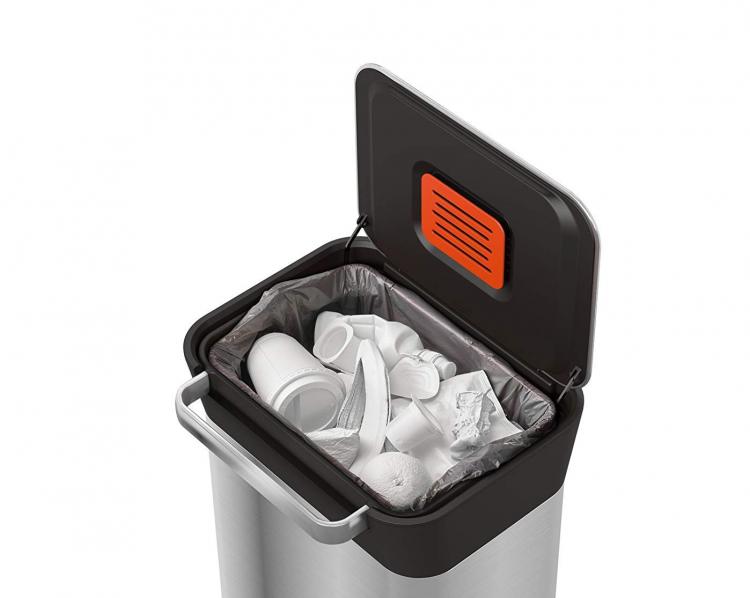 This also means you'll be taking less trips to the garbage bin!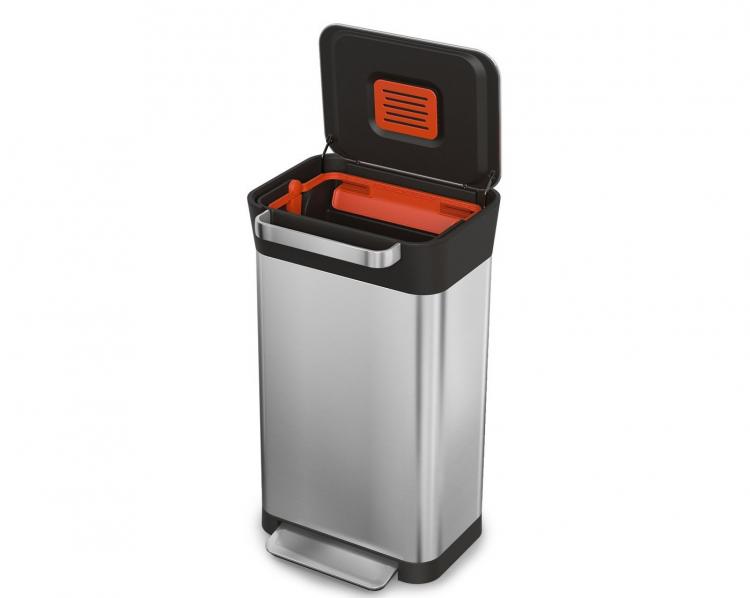 The Titan trash compactor is able to hold 3x the amount of trash compared to a normal trash bin!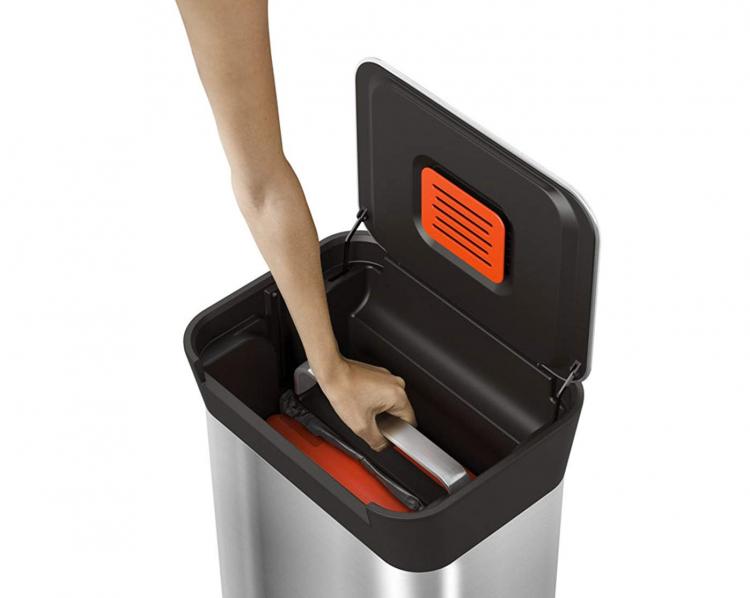 It's got a super sleek design and comes in either a 5 gallon or 8 gallon version!

There's also a few different color variations to choose from!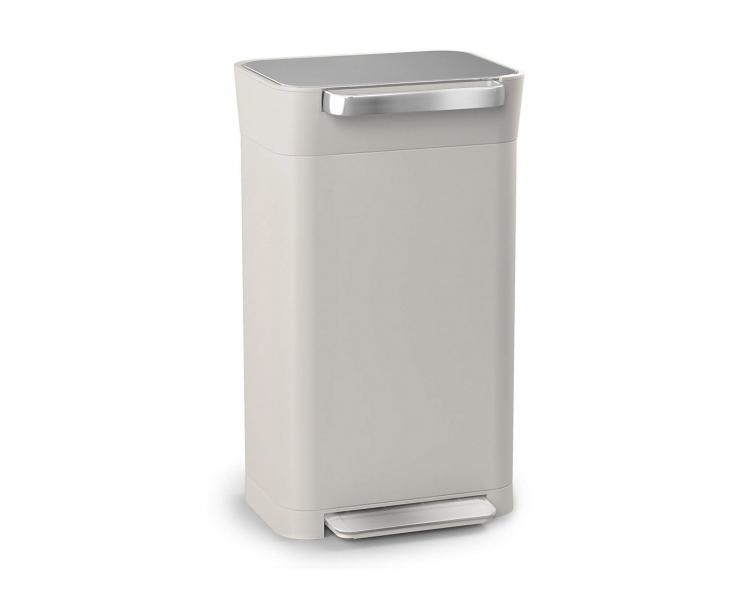 You can snag the manual trash compactor garbage bin from Amazon for around $180 bucks!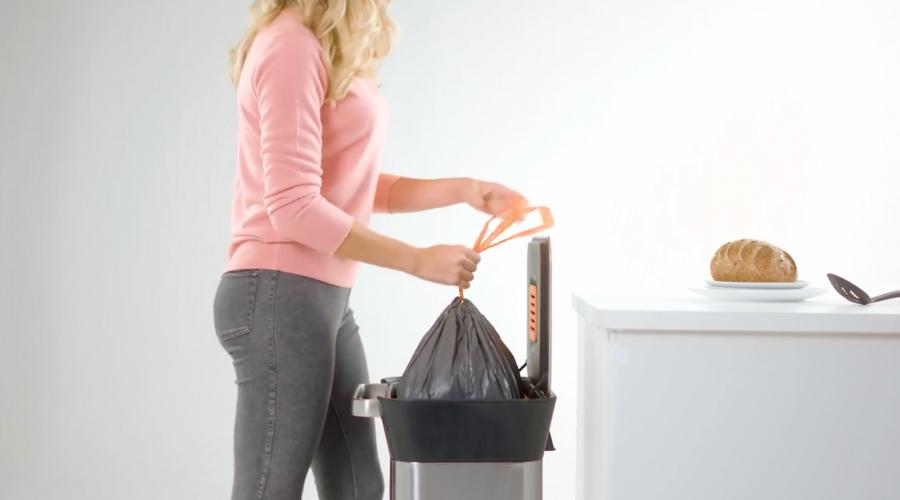 Check out the Joseph Joseph smart trash bin with easy trash compacting levers in action via the video below.
Subscribe To Our YouTube Channel