This Grass Toilet Seat Cover Lets You Enjoy Nature While You Poo
By Ryan on 04/08/2022 9:42 AM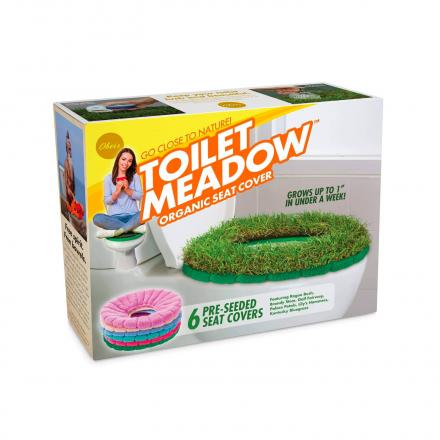 If you're like me, you probably like a good poo while taking in majestic views. What's better than relieving yourself while viewing a stunning forest or a mountainesque landscape?! If you just can't get enough nature in your life, especially while on the can, perhaps this natural grass toilet seat might be for you!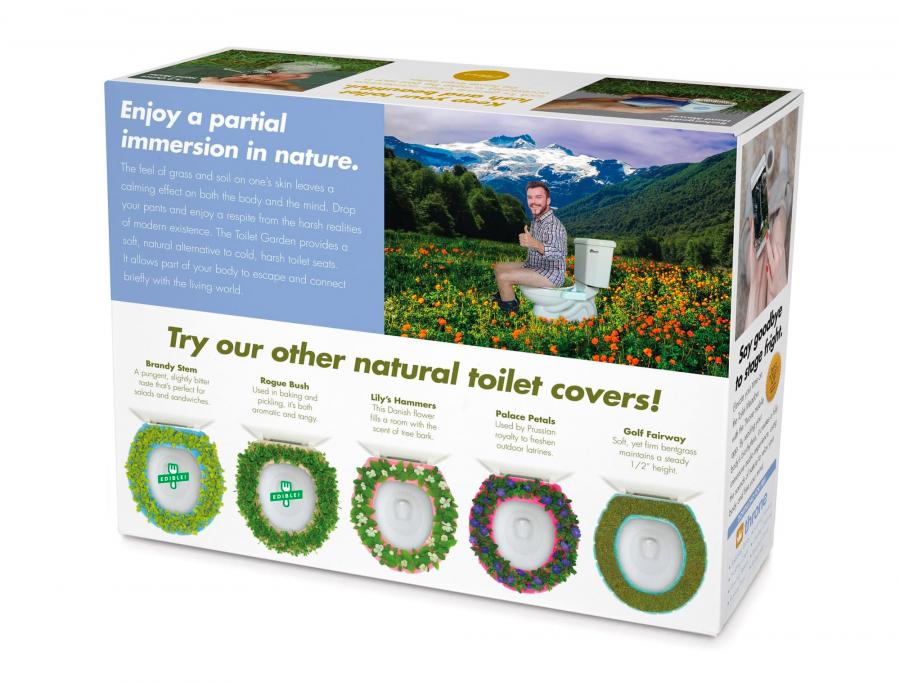 It's called the Toilet Meadow, and it makes the perfect gift idea for the naturalist in your life! It slips right over your existing toilet seat to give the ultimate relaxing sensation while you sit and do your business.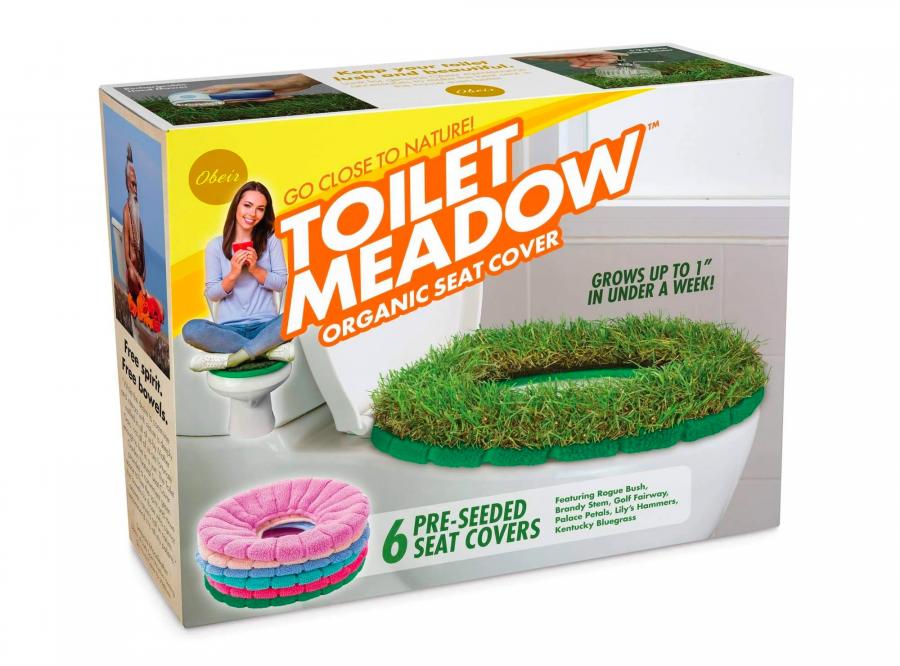 The toilet seat cover is pre-seeded with grass seed, and will naturally grow one inch in length in under one week!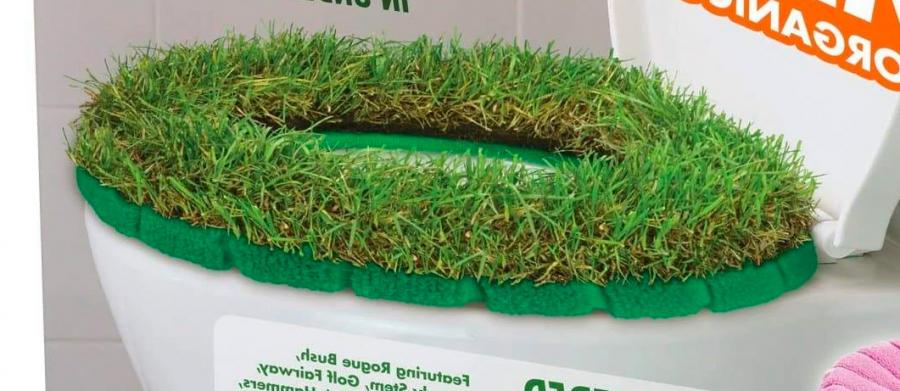 Besides just grass, the same company also offers a slew of other natural plants that can grow right on your toilet seat like your own littler personal garden in the bathroom. Other options include a toilet seat that grows Lily's Hammer flowers, one that grows Palace Petals, and another that grows golf fairway grass for the golfer in your life!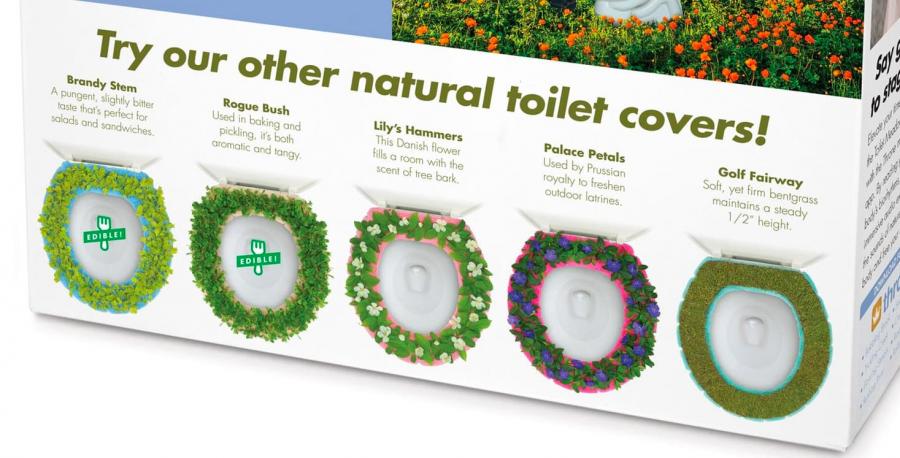 If that wasn't enough, they also offer two edible versions that allows you to grow brandy stem and rogue bush plants that you can pluck for you salads and sandwiches once they grow to maturity.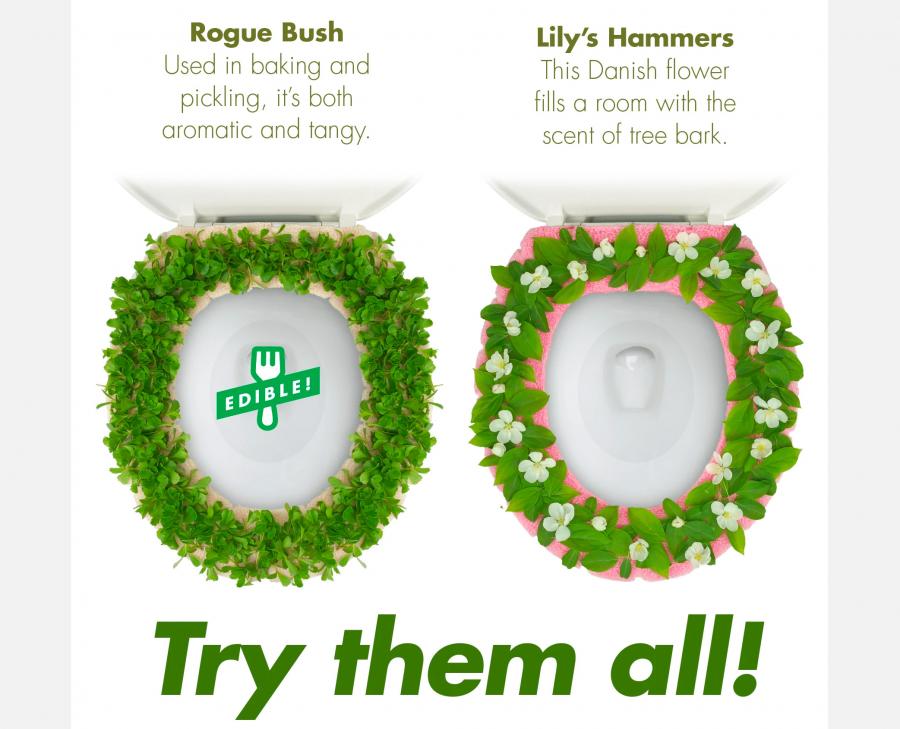 "Enjoy a partial immersion in nature"
"The feel of grass and soil on one's skin leaves a calming effect on both the body and the mind. Drop your pants and enjoy a respine from the harsh realities of modern existence. The toilet garden provides a soft, natural alternative to cold, harsh toilet seats. It allows part of our body to escape and connect briefly with the living world."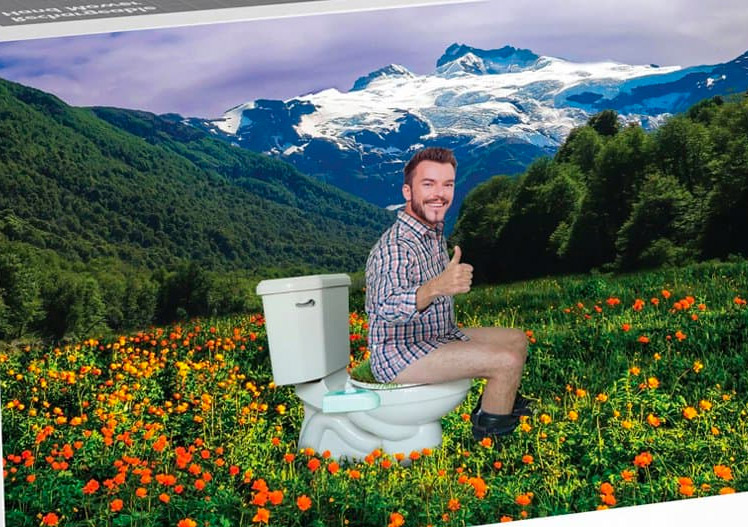 You'll of course need to keep your toilet seat grass properly trimmed, so of course it comes with it's own hand-held mini grass mower. It has a rechargeable battery and will allow you to keep your toilet grass optimally trimmed to the perfect length of your choosing. A 5.2 oz hand mister is also included to keep your grass optimally moistened.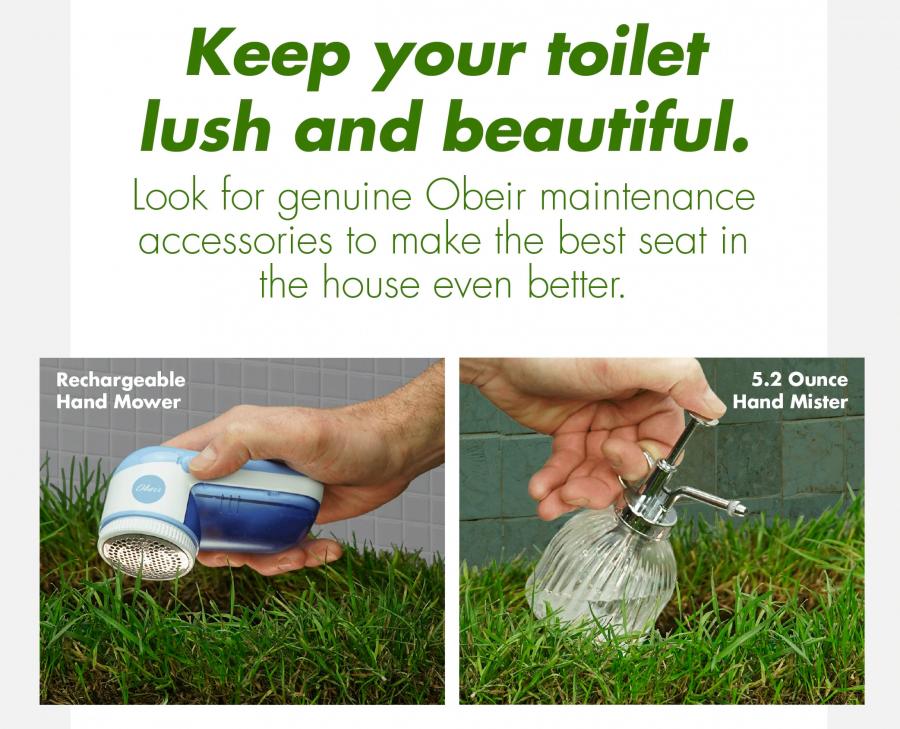 The grass toilet seat covers come in a set of 6 total pre-seeded covers so you can get a grass seat on each toilet in your home! Although a real grass toilet seat would be great and all, unfortunately this one's actually a prank gift box. It allows you to stick your real gift inside the box, and get a great reaction for whoever opens it.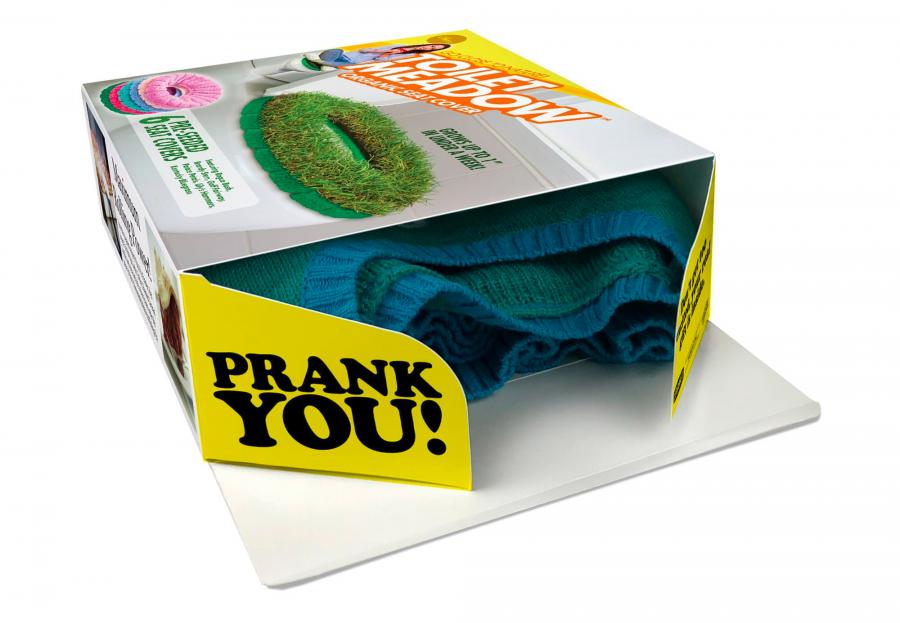 Simply place your real gift inside the grass toilet seat cover prank box and watch in amusement as they open and react the hilarious box!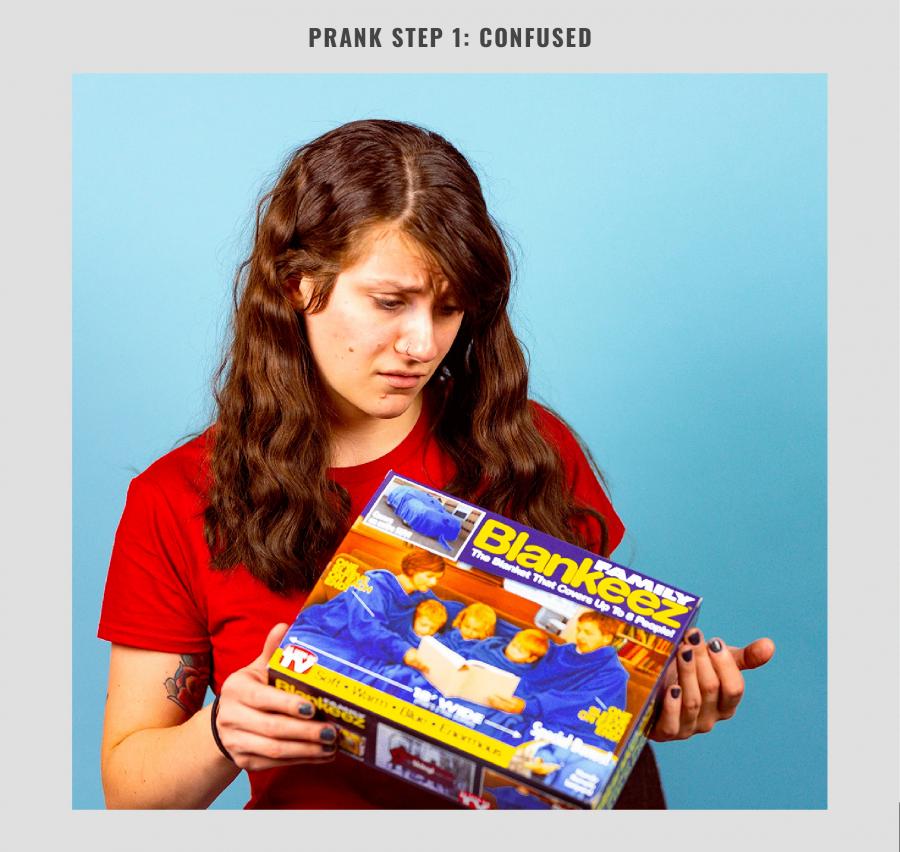 You can snag the grass toilet seat cover from Pranko for around $8 bucks!