This Heat Changing Game Boy Coffee Mug Turns On When Hot Liquids Are Added
By Ryan on 08/08/2017 3:24 PM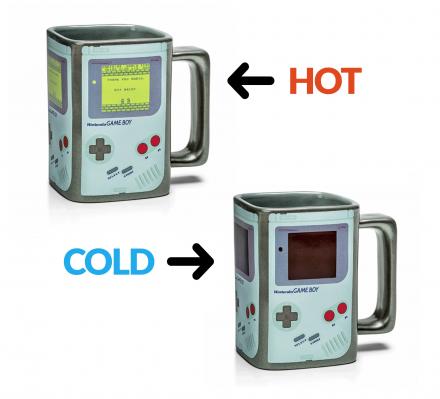 This heat change Game Boy coffee mug will hold 16 ounces of coffee or any other Earthly liquid. It looks just like the vintage handheld console that you know and love from all those years ago. This mug goes from a blank screen to a scene of Mario rescuing Daisy. Even the "screen" looks authentic. You may not be able to play it like it is the real thing, but it will be entertaining to watch as you down your morning coffee.
By default, the Game Boy coffee mug looks like it's turned off, but as soon as you add a hot liquid to the mug, it will appear as if the Game Boy is turning on. The green light to the left of the screen will turn on, as well as the actual screen of the device when you add hot liquid.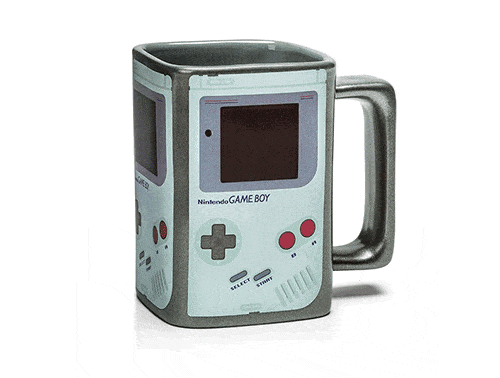 Even though the real Game Boy is quite a battery hog, this unique mug doesn't require AA batteries to work, as it runs on the magic of nostalgia (and some sort of sciencey madness). This is surely the coolest mug that you can get outside of the Mushroom Kingdom.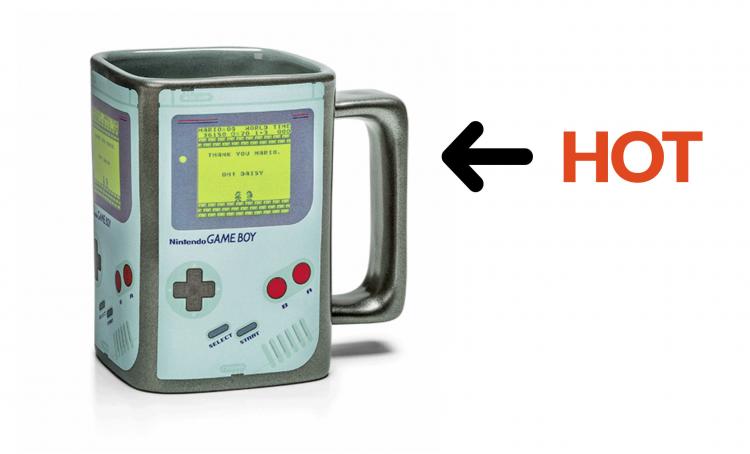 The color changing Game Boy mug is made from 100% ceramic, is easy to care for, has a squared-off shape, should not be microwaved, and should be hand-washed only. That way it will be around forever. The Game Boy mug measures 4 inches tall x 3 inches wide x 3 inches long.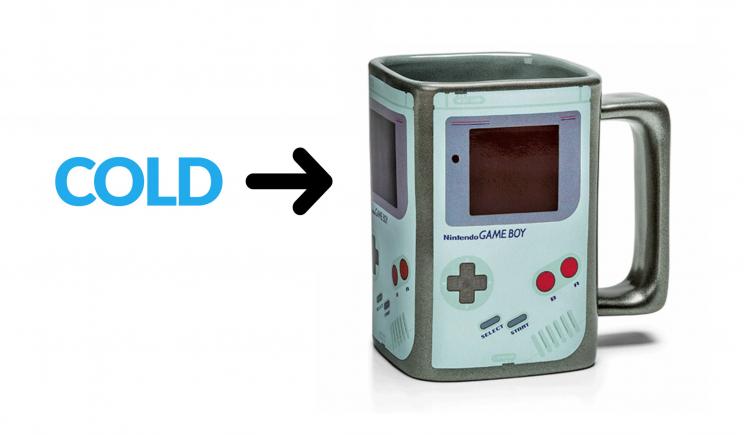 Now you're playing with power. Or maybe I should say, now you're drinking with power.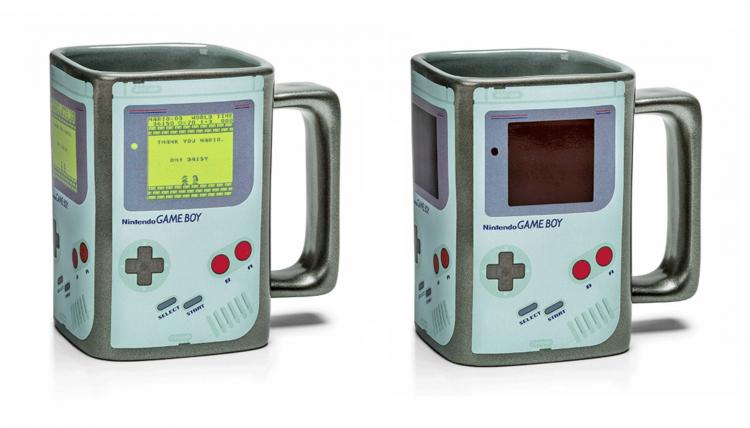 A perfect gift idea for geeks, coffee drinkers, or Nintendo fans, the heat changing Game Boy mug is something everyone will love and is sure to become your new favorite mug. Fill it up, fire up your old Game Boy and enjoy the best of both worlds.