This Guitar Fire Pit Is The Perfect Backyard Centerpiece For Guitar Players
By Ryan on 12/06/2022 8:28 AM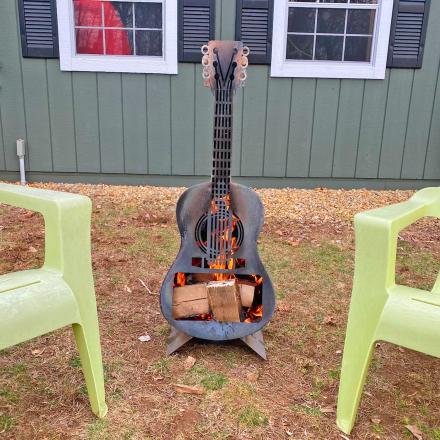 Guitars are probably one of the most played acoustic instruments in this day and age, but whether you're a musician or not, it's not hard to appreciate the beauty they create. Both sonically and visually, guitars offer a representation of the emotionality and passion humans are able to create, and many like to keep guitar art around to remind themselves of this.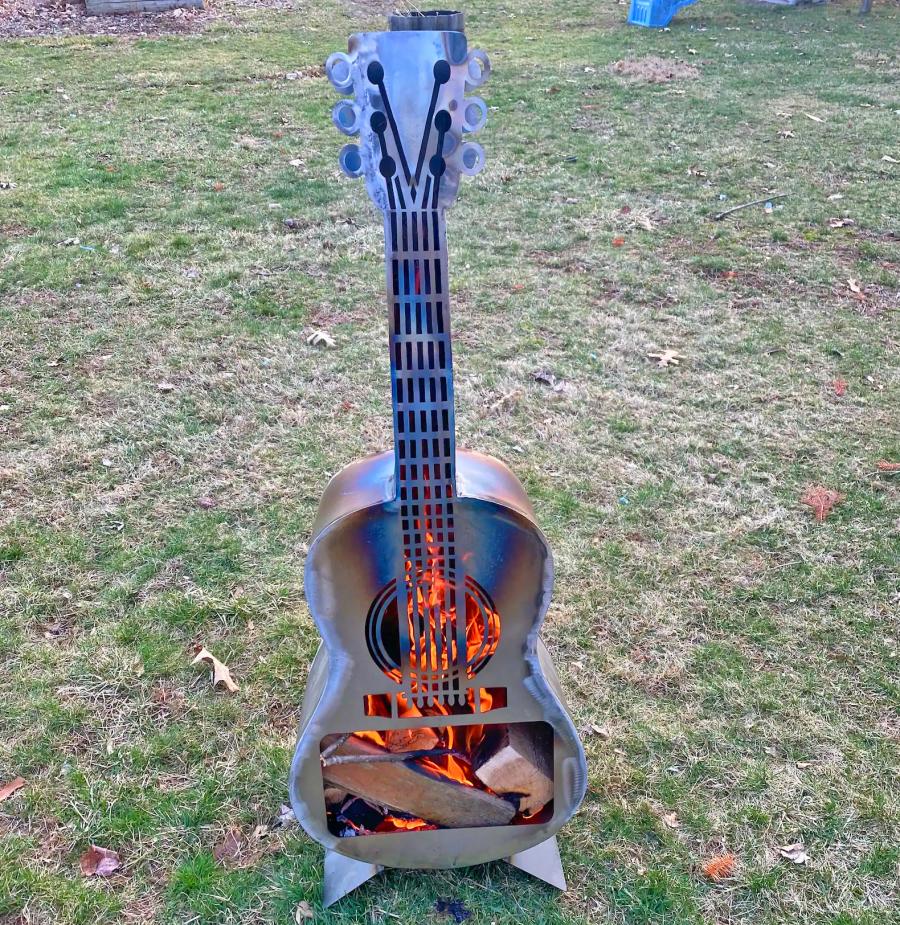 Credit: MAACMetalCraft
Our next feature is perfect for guitar lovers and others who love a good campfire: introducing the incredible metal guitar fire pit, a perfect addition to any guitar player or music fan's backyard.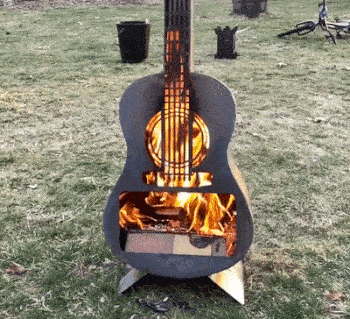 Credit: MAACMetalCraft
This handmade steel fire pit from MAACMetalCraft on Etsy is shaped like a guitar and it makes for a great backyard patio piece that can keep you warm no matter what kind of music fan you are.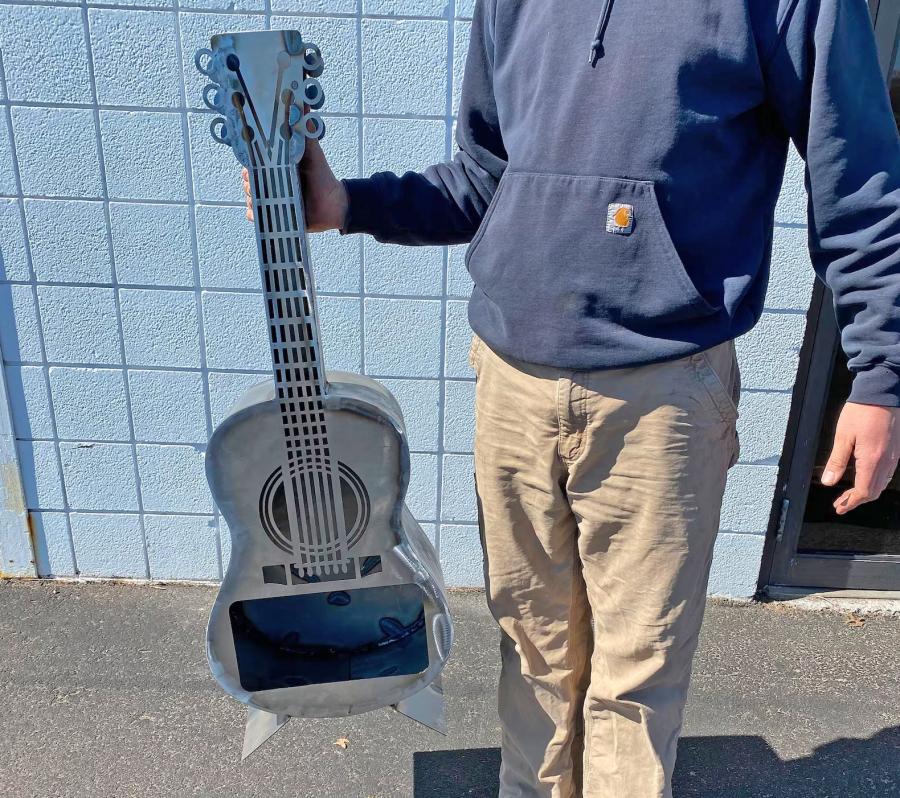 Credit: MAACMetalCraft
The metal fire pit shaped like a guitar includes impressive steel detailing, including a headstock with tuning pegs, a set of welded strings running across the fretboard, the classic acoustic guitar hole, and even a bridge where the guitar's strings would be held in with pegs or other hardware.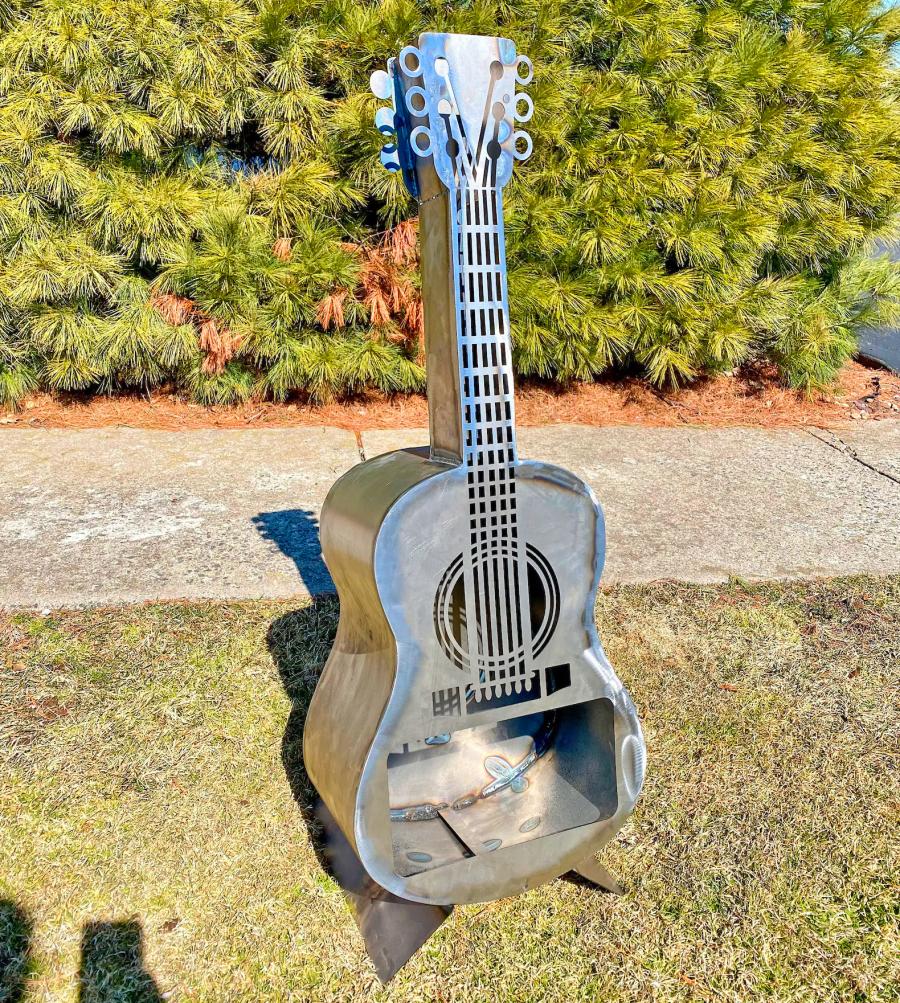 Credit: MAACMetalCraft
The guitar-shaped fire pit features a large opening at the base of the guitar body for inserting wood and starting the fire. Once a fire is rolling in the guitar chiminea, you can watch the flames rise up the semi-open-faced guitar neck and headstock for a show worth watching.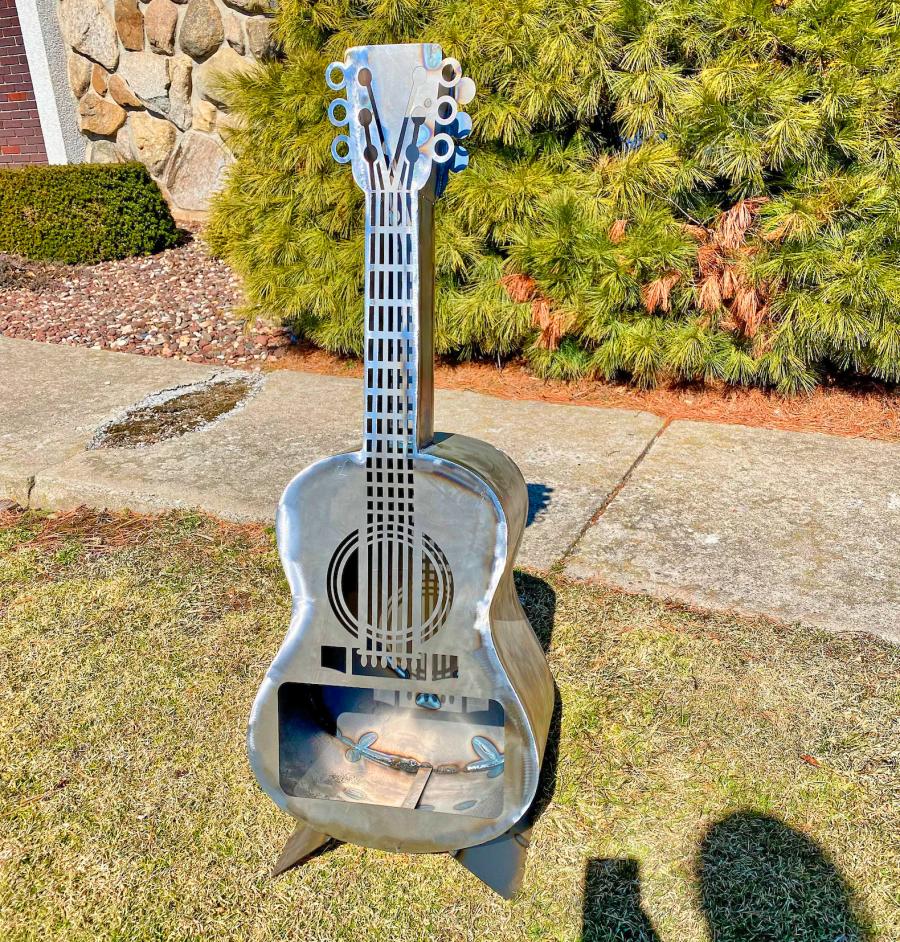 Credit: MAACMetalCraft
The item listing also says that the steel color will become naturally more weathered over time, giving it a nice rustic appearance after a while that actually makes it look a little more realistic as a guitar.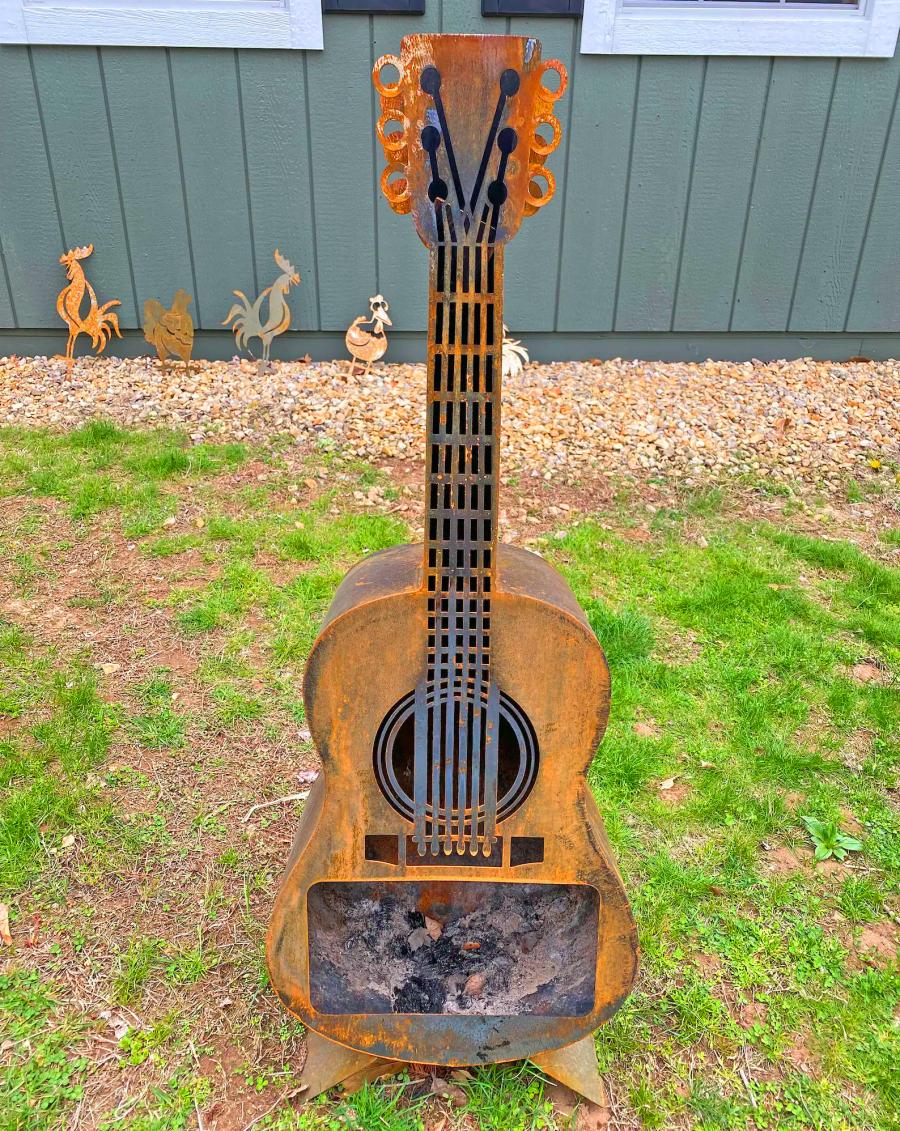 Credit: MAACMetalCraft
This handmade metal guitar bonfire pit measures about 41 inches tall (104.4cm), 13 inches long (33cm) and 16 inches wide (40.6cm), made out of a sturdy 16-gauge that's still fairly lightweight.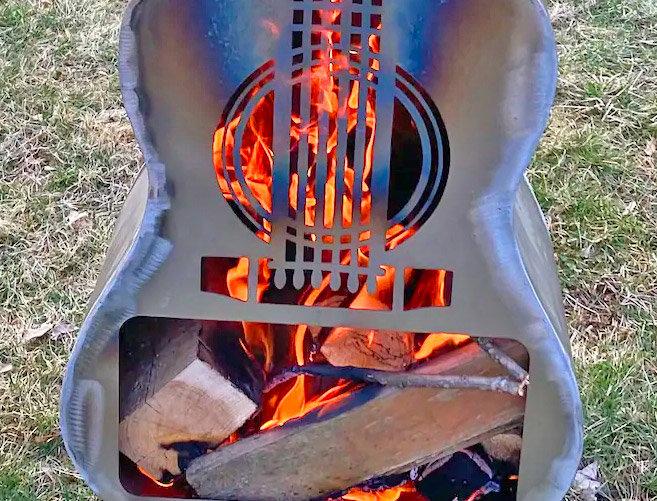 Credit: MAACMetalCraft
The shop also notes that each piece of the guitar chiminea is first cut using a CNC laser, then welded together, all built in-house at the Connecticut location.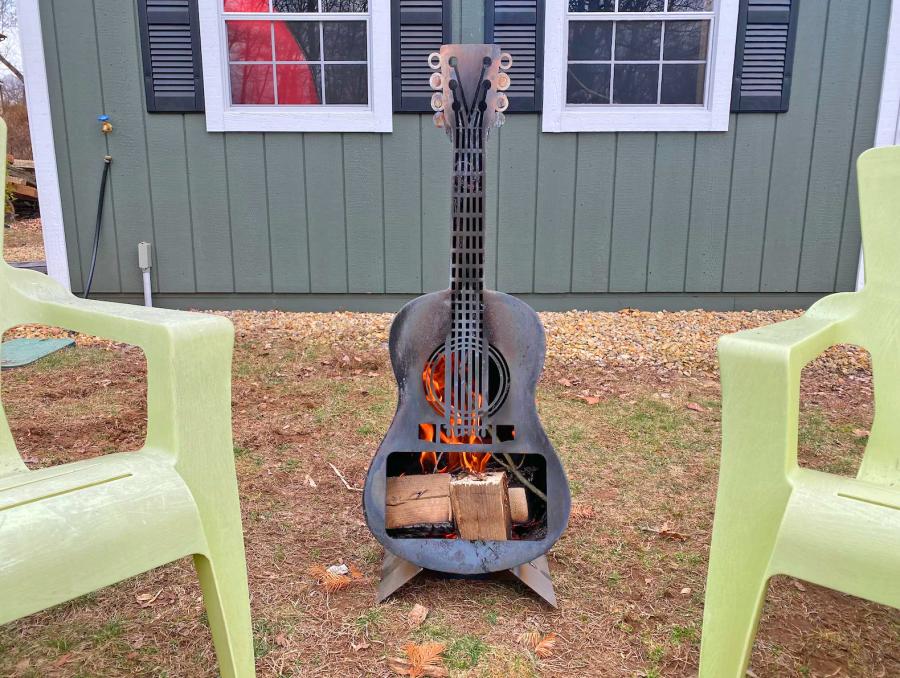 Credit: MAACMetalCraft
The shop also notes a few safety precautions: for one, the guitar fire pit is only meant for outdoor use; additionally, it's not meant to be used on deck material or plastics; and lastly, because it's made of steel, the guitar fire pit gets extremely hot when there's a fire inside, so all touching and moving of the steel guitar sculpture should be reserved for when it's not in use and has fully cooled down.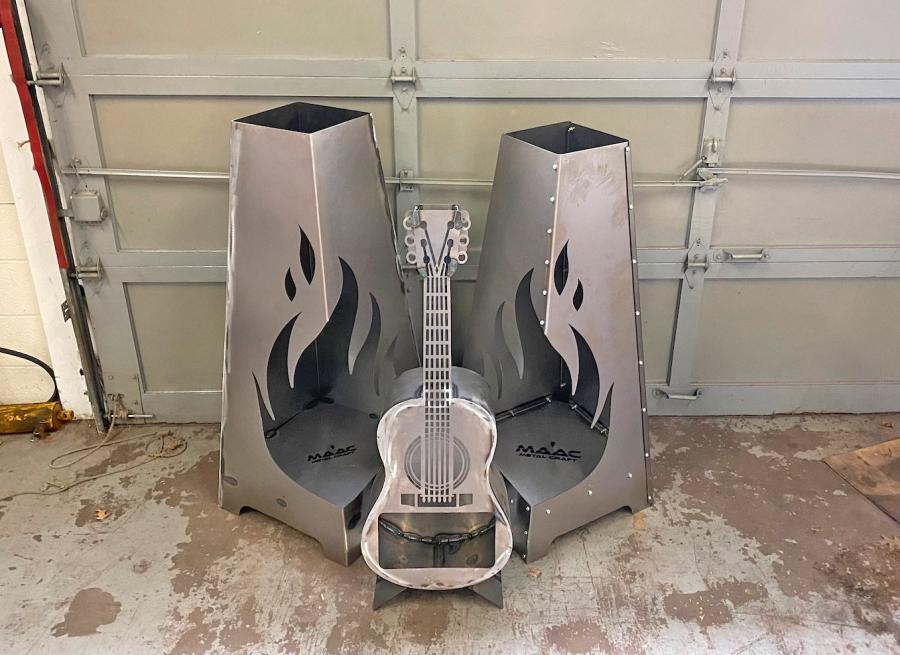 Credit: MAACMetalCraft
One buyer of the guitar fire pit, Melissa, gave the metal sculpture five stars and left a review saying, "The Custom metal guitar fire pit came out so awesome! Thank you so much. It was just as described. Perfect, Perfect, Perfect!!"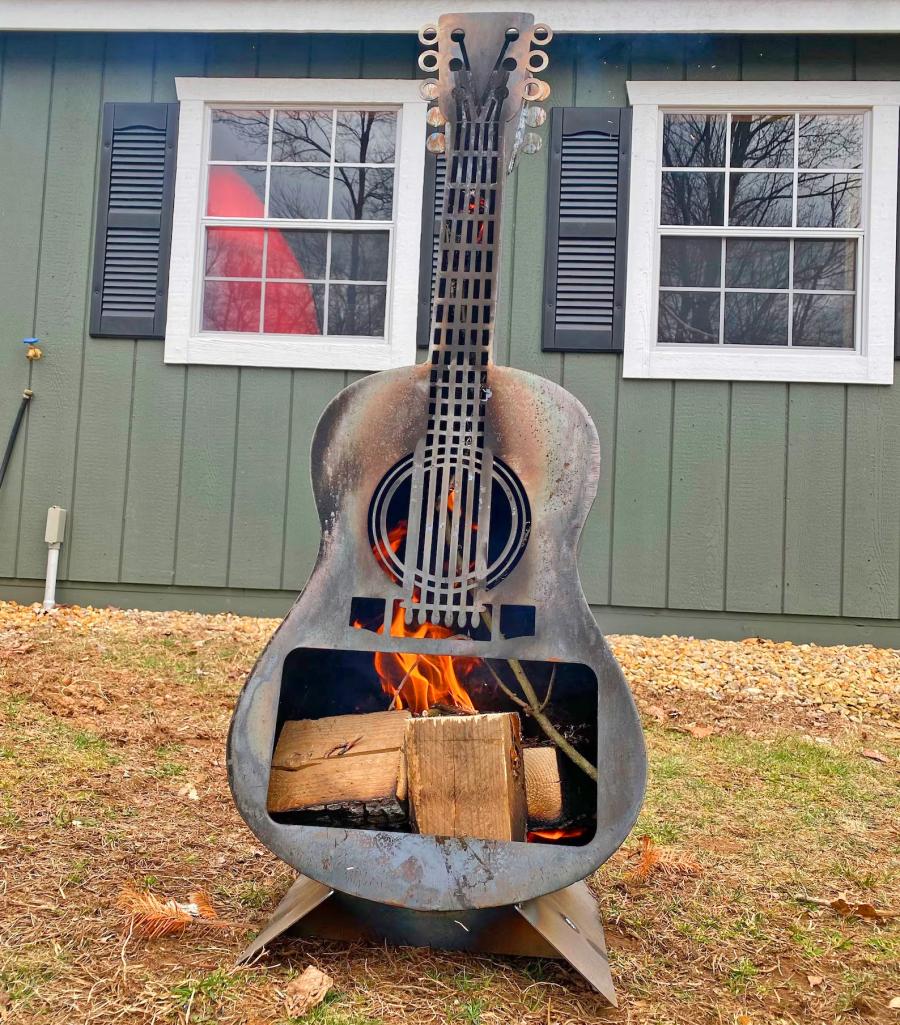 Credit: MAACMetalCraft
This guitar fire pit ships for free directly from the MAACMetalCraft shop in South Windsor, Connecticut, and delivery estimates say it could take between nine and 14 days to arrive after the day of purchase. The shop also notes that returns aren't accepted, but it also encourages customers with concerns or issues to reach out.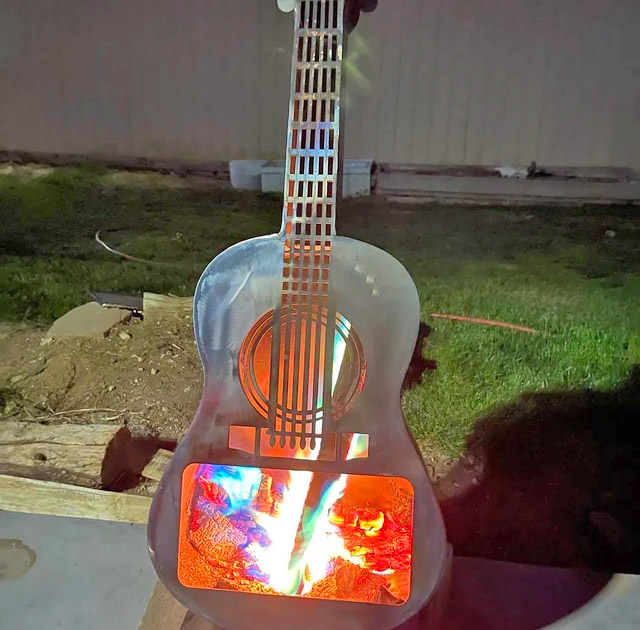 Credit: MAACMetalCraft
If this isn't the gift for you, this steel guitar fire pit is far from the only fire pit we've seen at OddityMall. Other potential options may include this Millenium Falcon fire pit, this Sauron fire pit, the Freddy Krueger fire pit, or for those who don't want a character or specific object for a fire pit, the incredible and mesmerizing pyramid bonfire fire pit.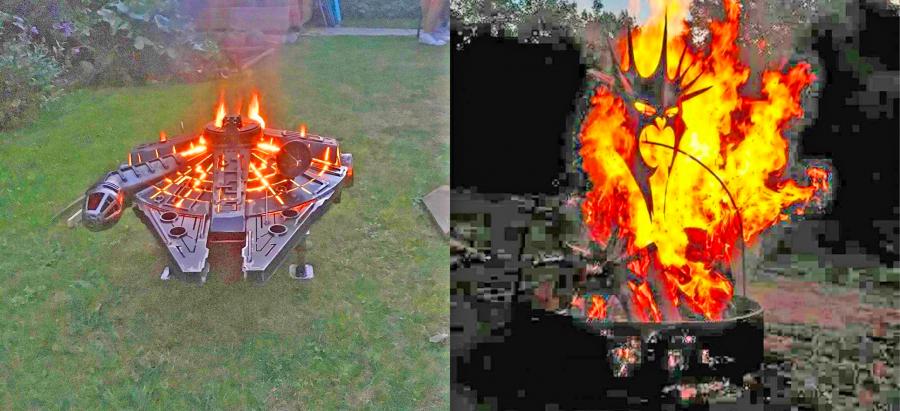 If you're the kind of person who enjoys hanging out beside the fire on the patio, AND you're the type of person who loves a guitar in all forms, then this handmade guitar fire pit may be just the thing for you. Just avoid trying to play it while you're enjoying the fire, and you'll be glad you did.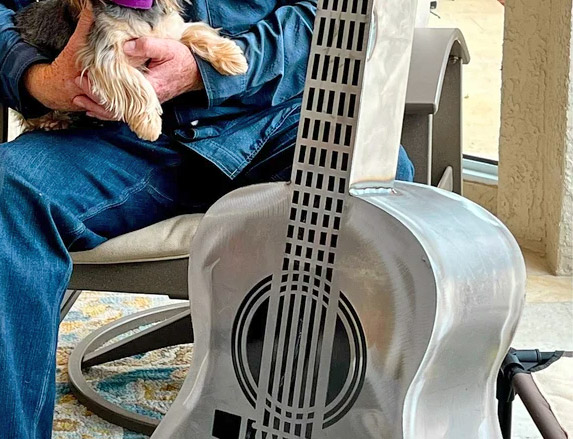 Credit: MAACMetalCraft
You can snag one of these guitar shaped fire pits from their Etsy shop for around $485 bucks! Credit: MAACMetalCraft